What is Android 64-bit?
A CPU is the "brain" of any computer, whether it be a mobile phone, a Windows PC, or an Apple Mac. The capacity of a CPU to process information is expressed in the number of bits of information, 32-bit or 64-bit, it can process in a single instant. Obviously, a 64-bit CPU has more raw capacity than a 32-bit CPU. Android, Windows, MacOS are also tailored into 32-bit and 64-bit versions depending on whether the CPU's they are meant to run on are 32-bit or 64-bit. 64-bit CPUs deliver faster, richer experiences for users. A 64-bit version of a game provides significant performance improvements but are only meant for devices with 64-bit only hardware. The Google Play Store requires all new games to be available for 64-bit Android only.
How will this help?
Playing Android 64-bit games is easier than ever on BlueStacks. Some examples of this growing family of games are:
---
How can I play these?
Recommended / Primary way
Other alternatives
---
What steps do I need to follow?
Using the Game Center on BlueStacks 4.210 and above.
Playing Android 64-bit games through the Game Center is extremely easy and requires only a few clicks.
Search for a game of your choice. As an example, we're going with Teamfight Tactics.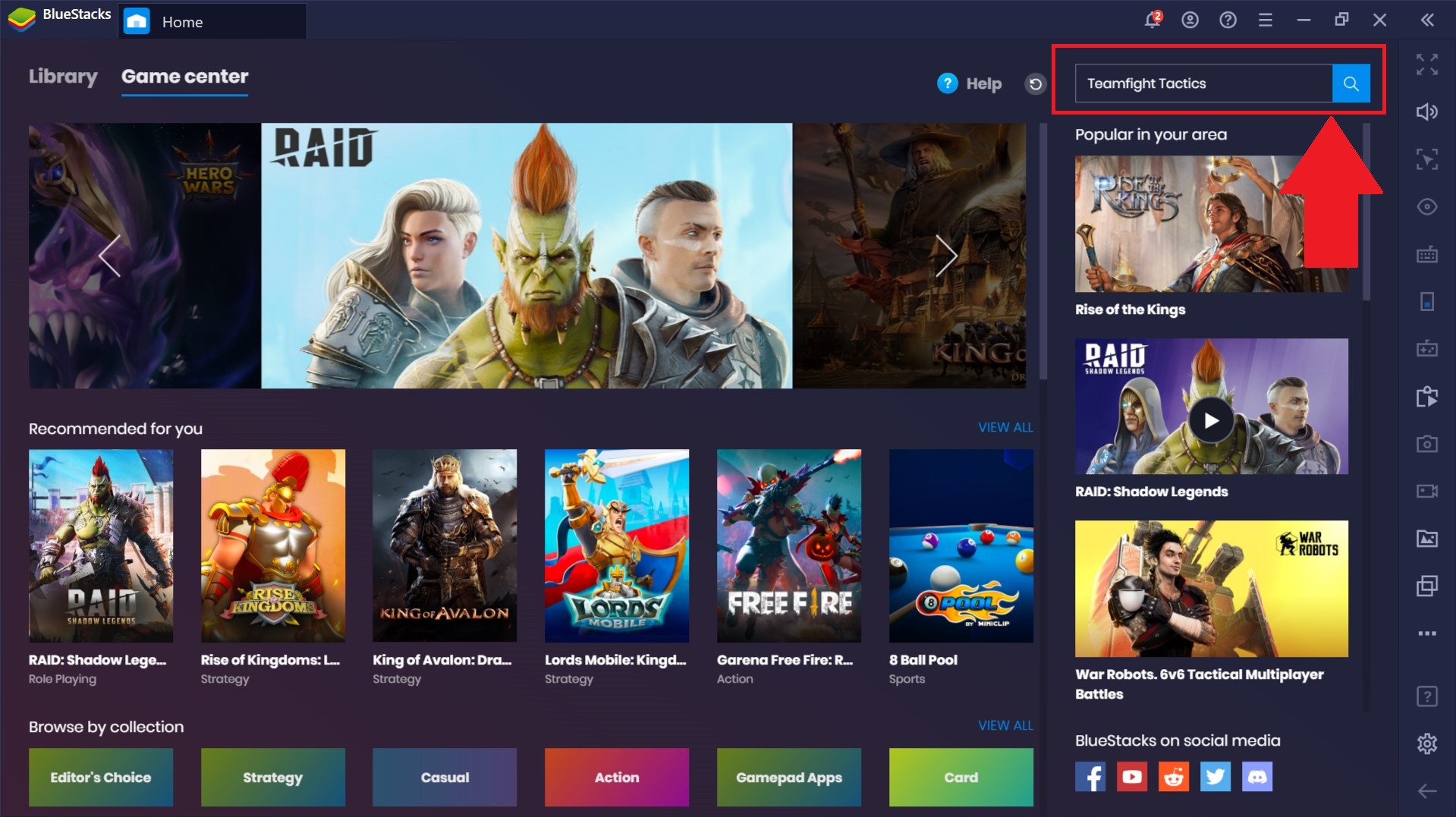 Click on "Install".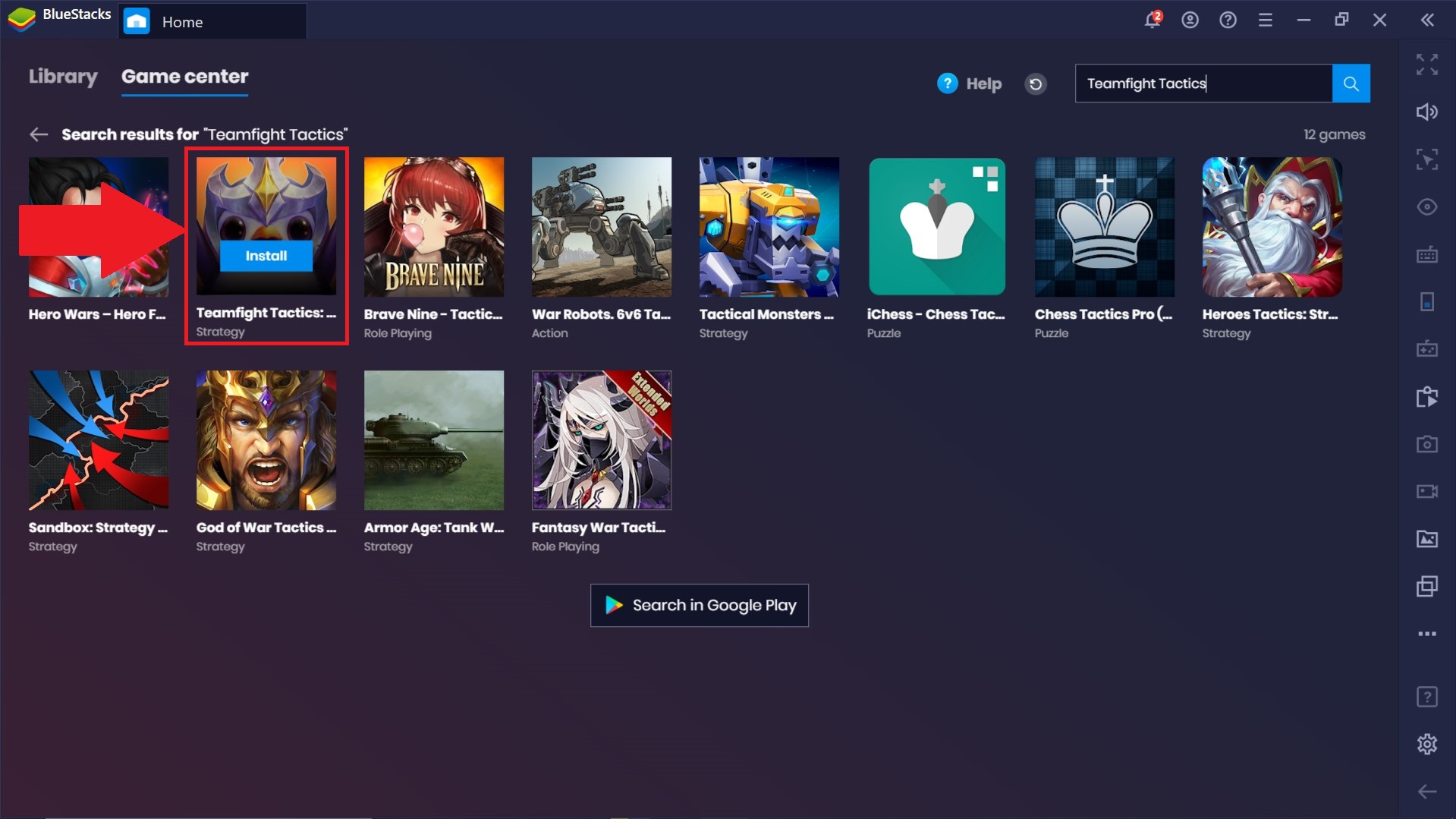 A pop-up will then appear requesting "Additional files". Click on "Download".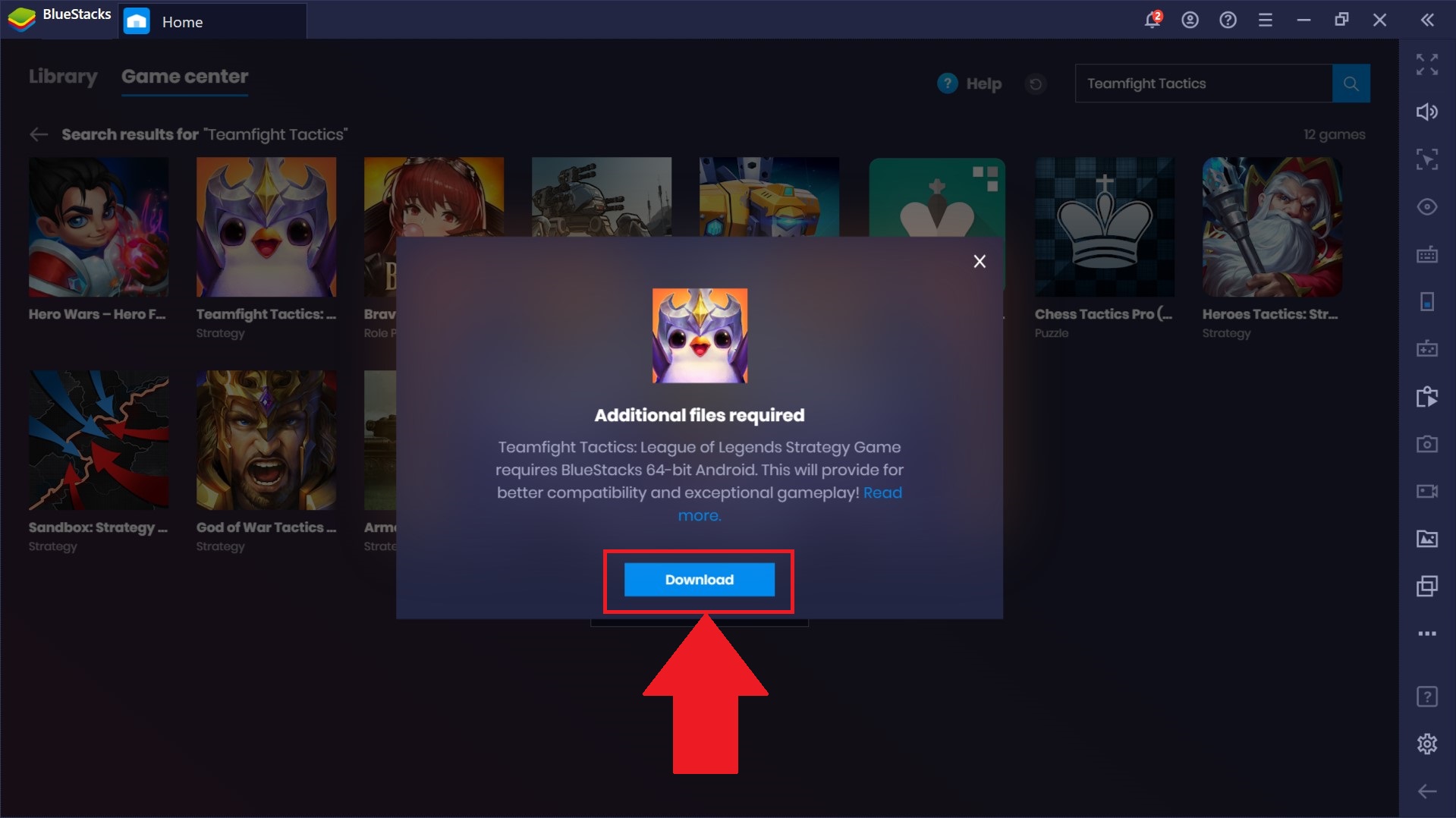 After the download and installation process is completed, click on "Launch".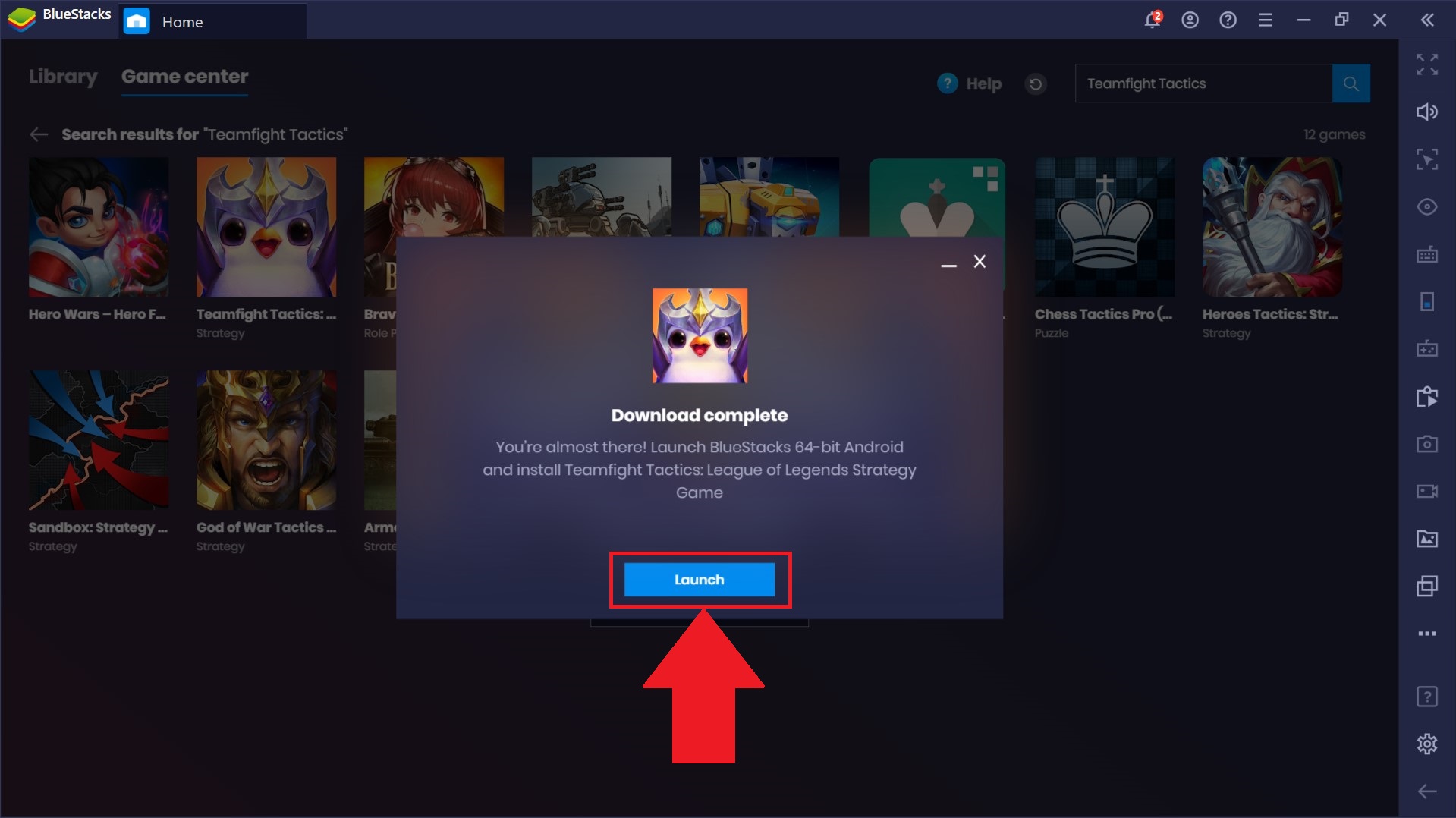 A pop-up will then appear, asking you to install the game. Click on "Install". Once done, you're good to go!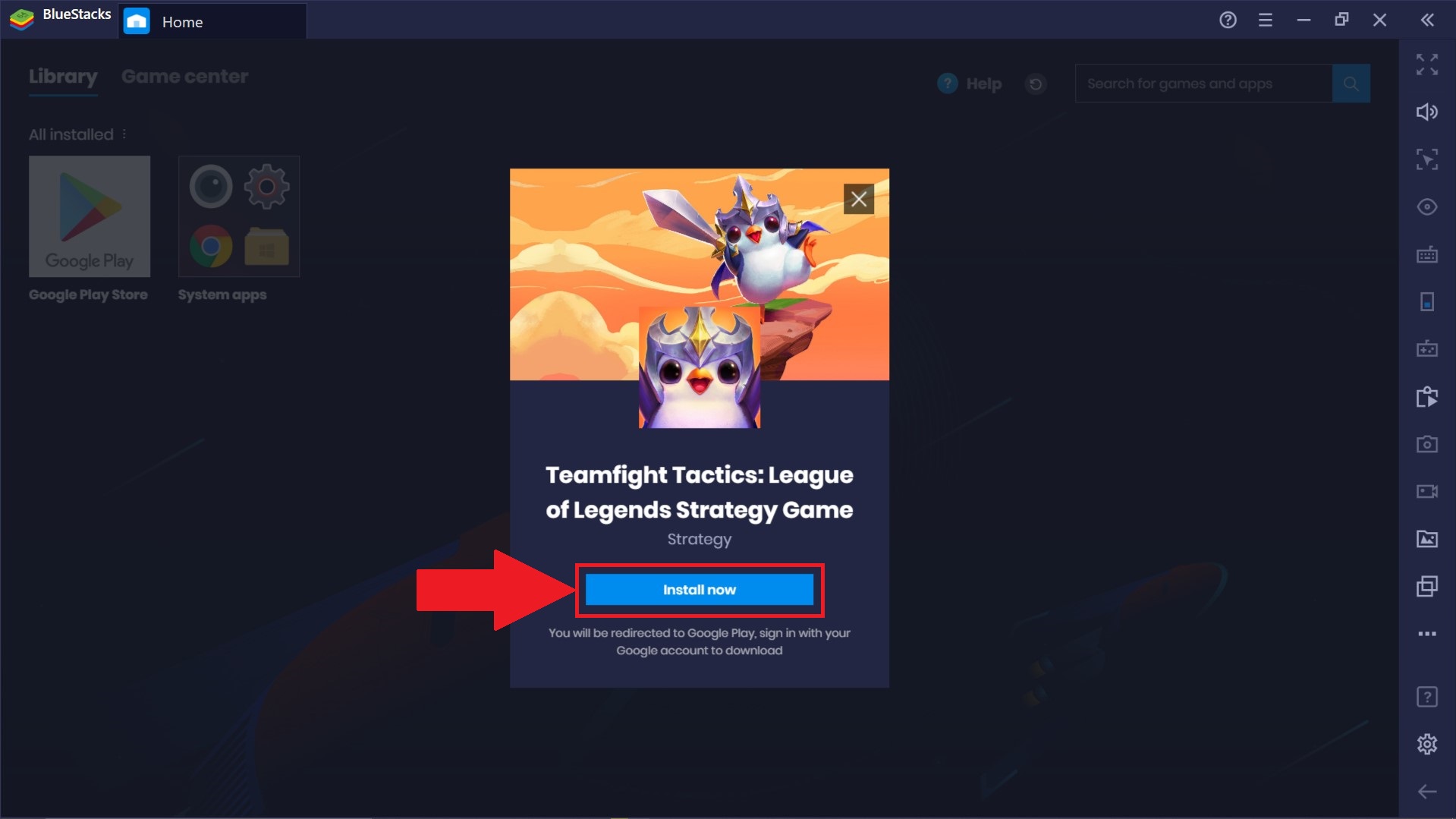 Multi-Instance Manager on BlueStacks 4.200 and above.
Launch BlueStacks. Click on the "Maximize" icon on the top right as shown below.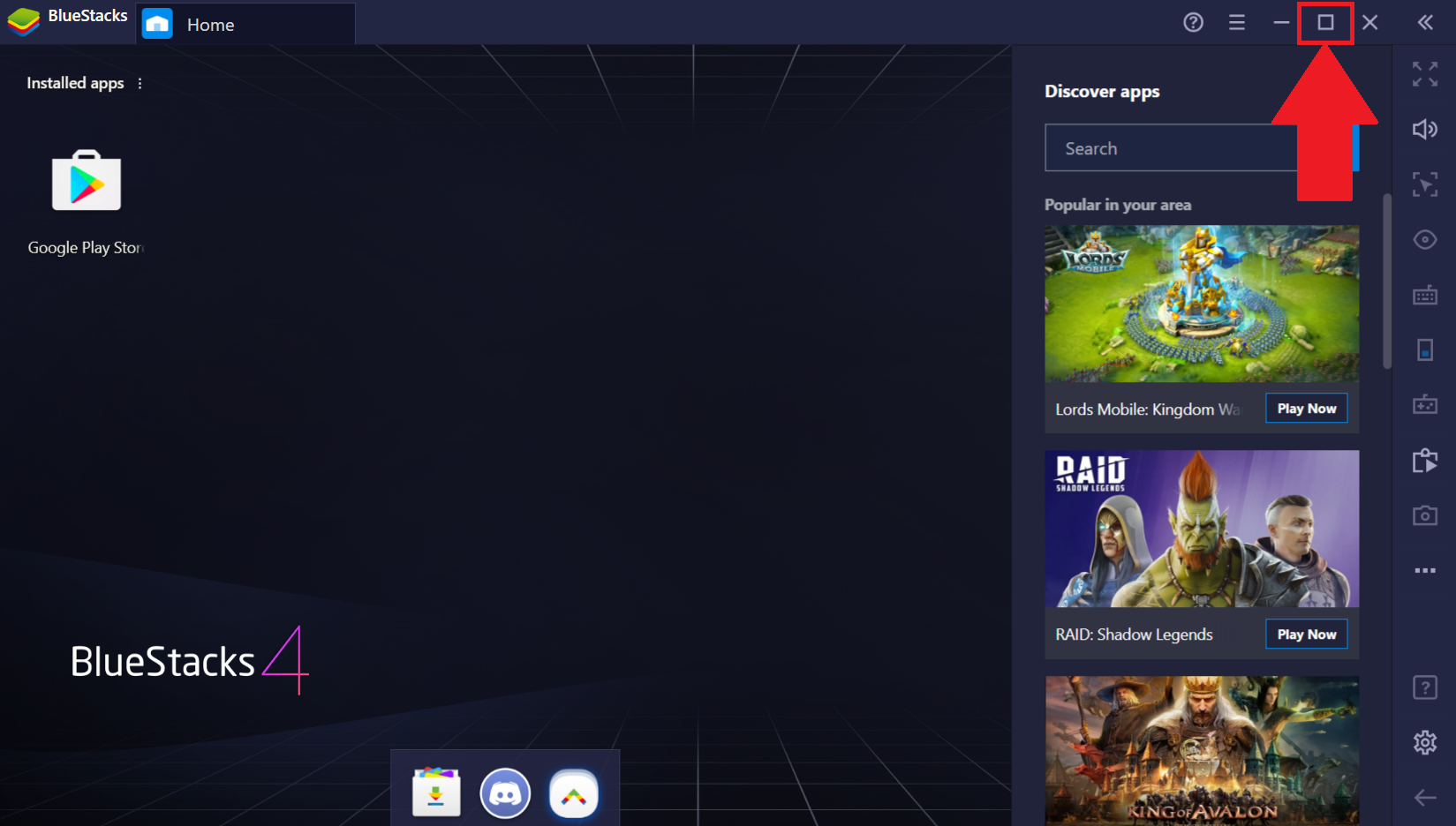 Click on the "Multi-instance manager" button on the side toolbar. You can also press CTRL+SHIFT+8 to access this.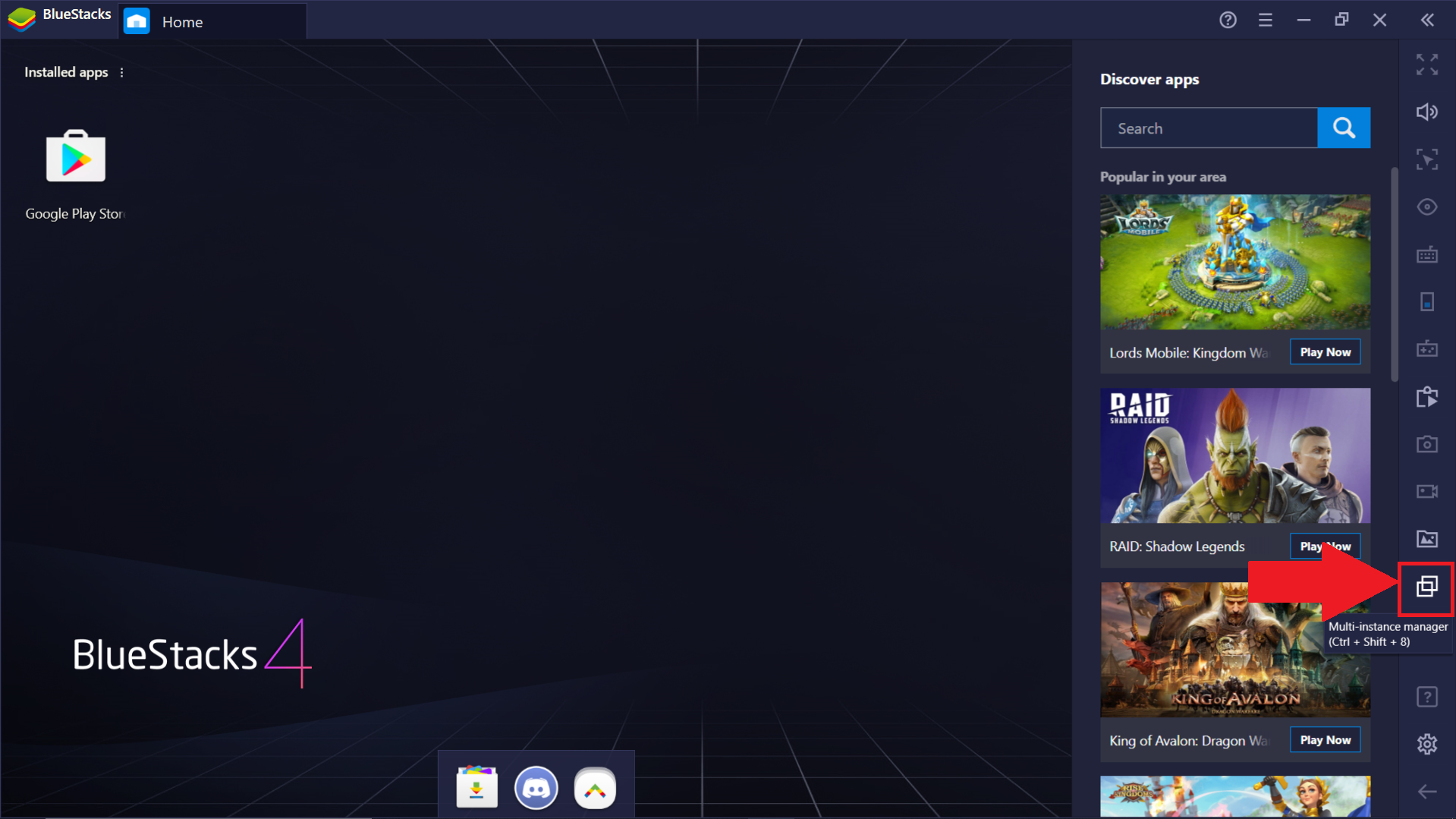 Next, click on "New instance".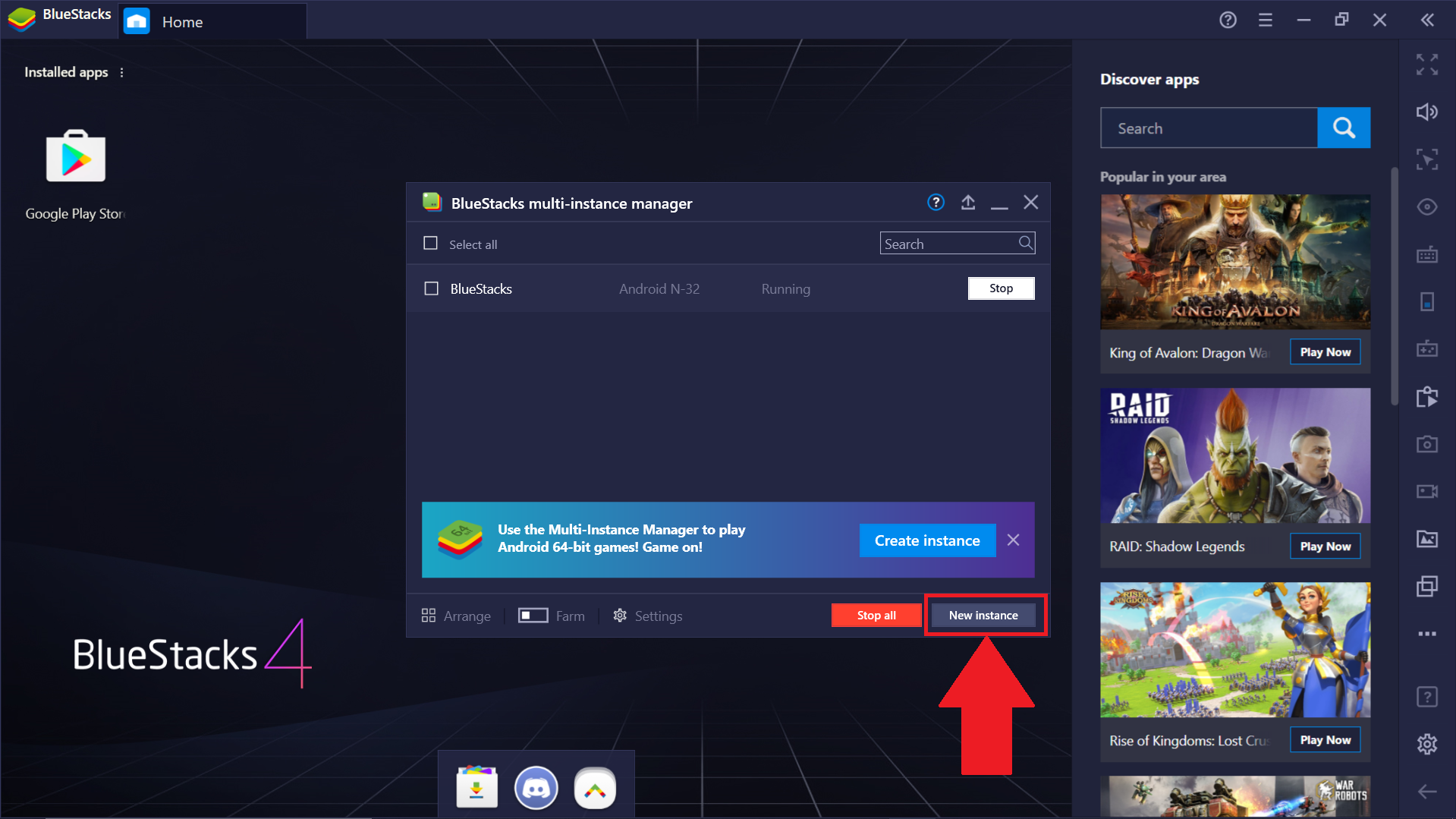 Select "Fresh Instance".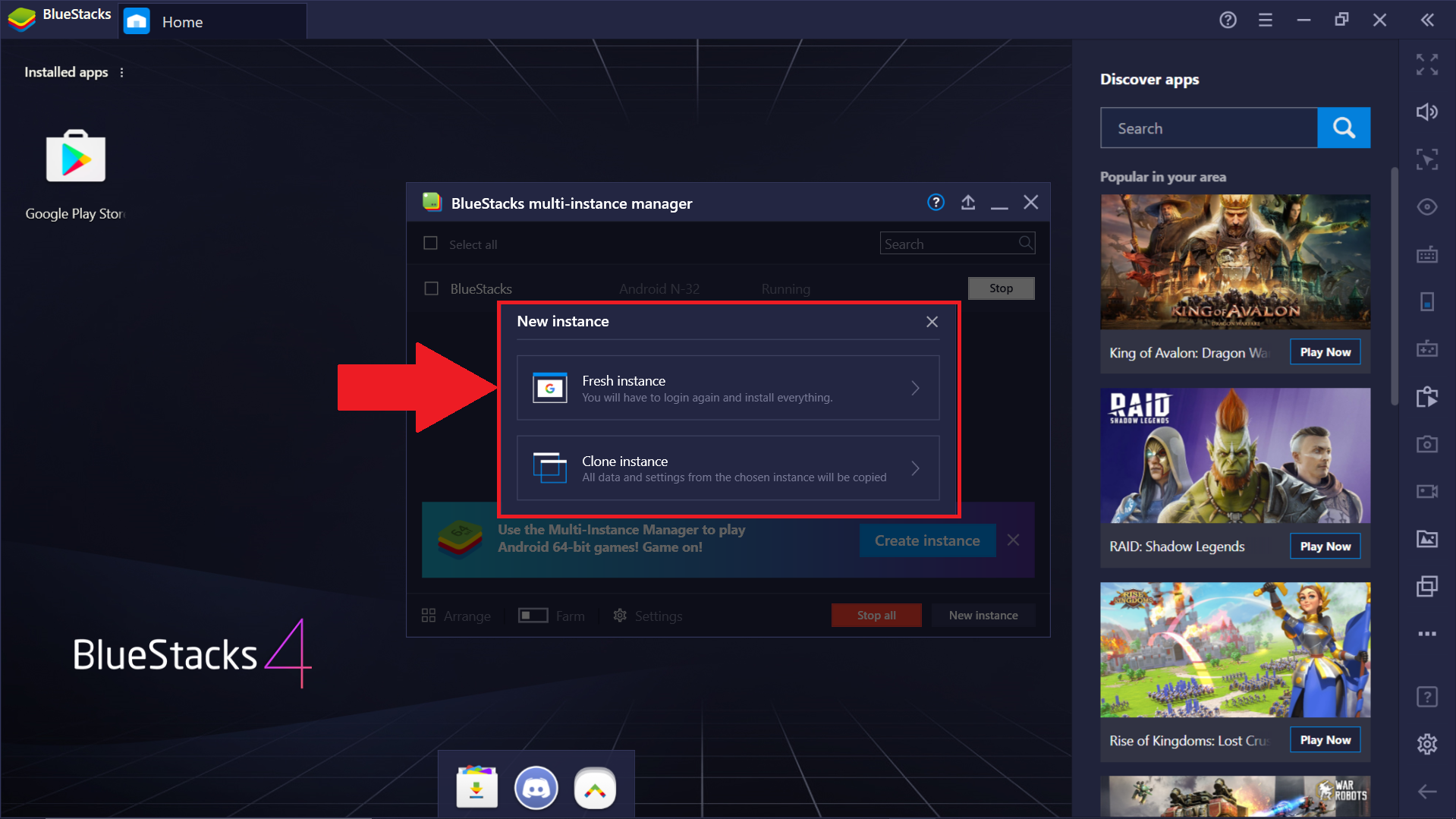 A new window will be shown, from where you can select your Android version. Click on the drop-down menu to bring up the options.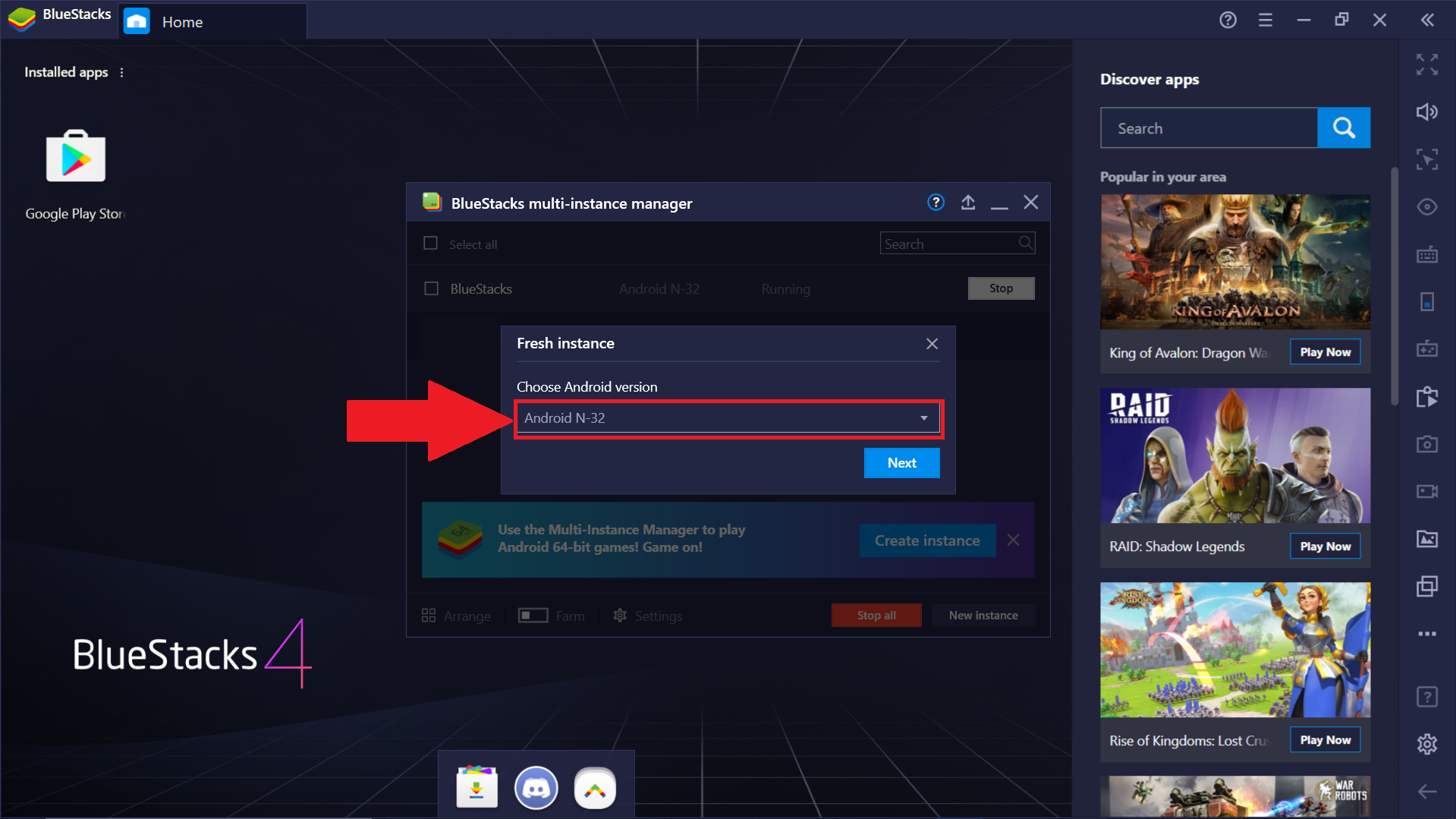 Here, select "Android N-64".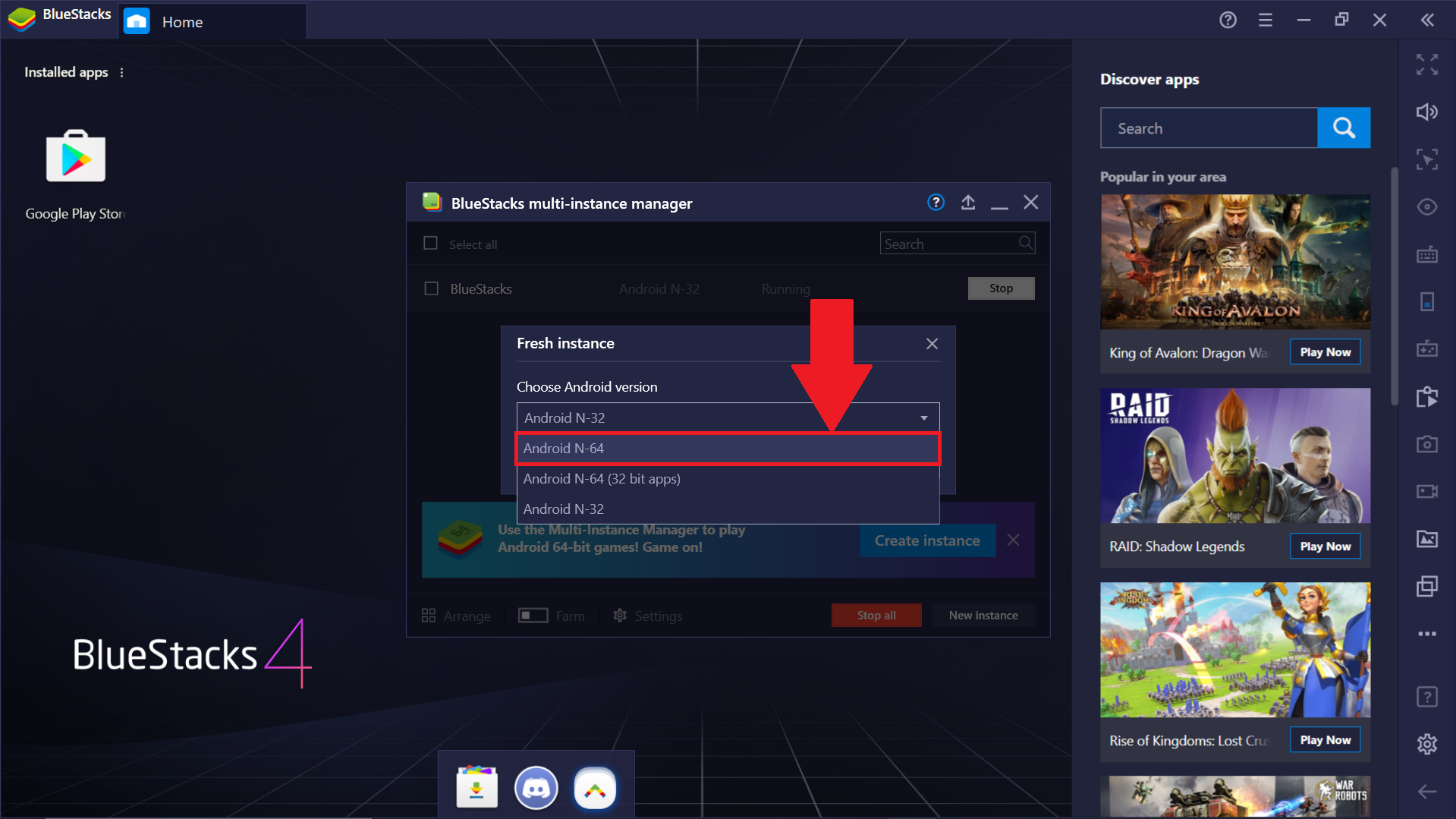 You will then be prompted to download it, if you haven't previously. Click on "Download".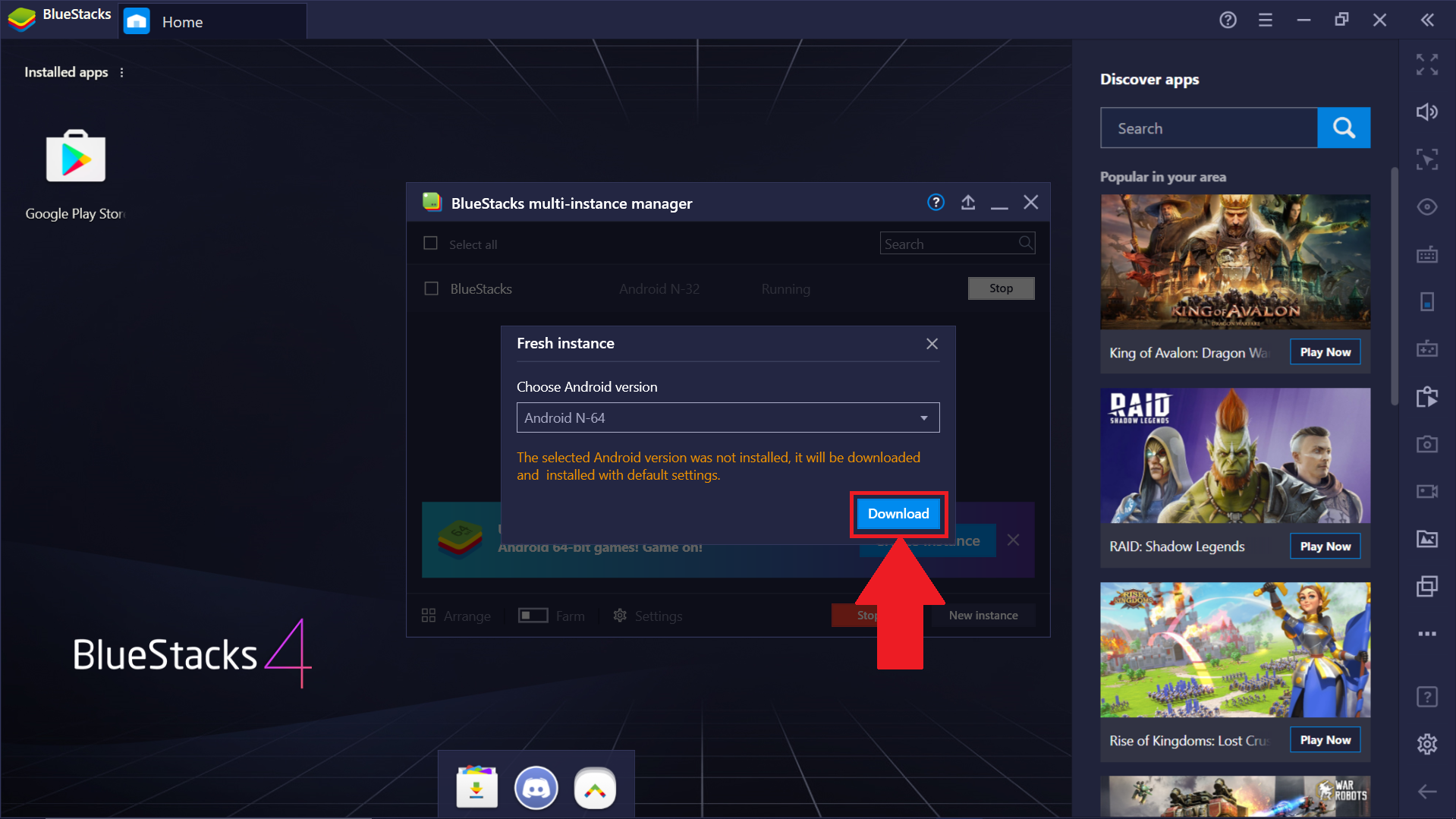 After it has been downloaded and installed, this instance will then be shown on the Multi-instance manager window. Click on "Start" to begin this instance.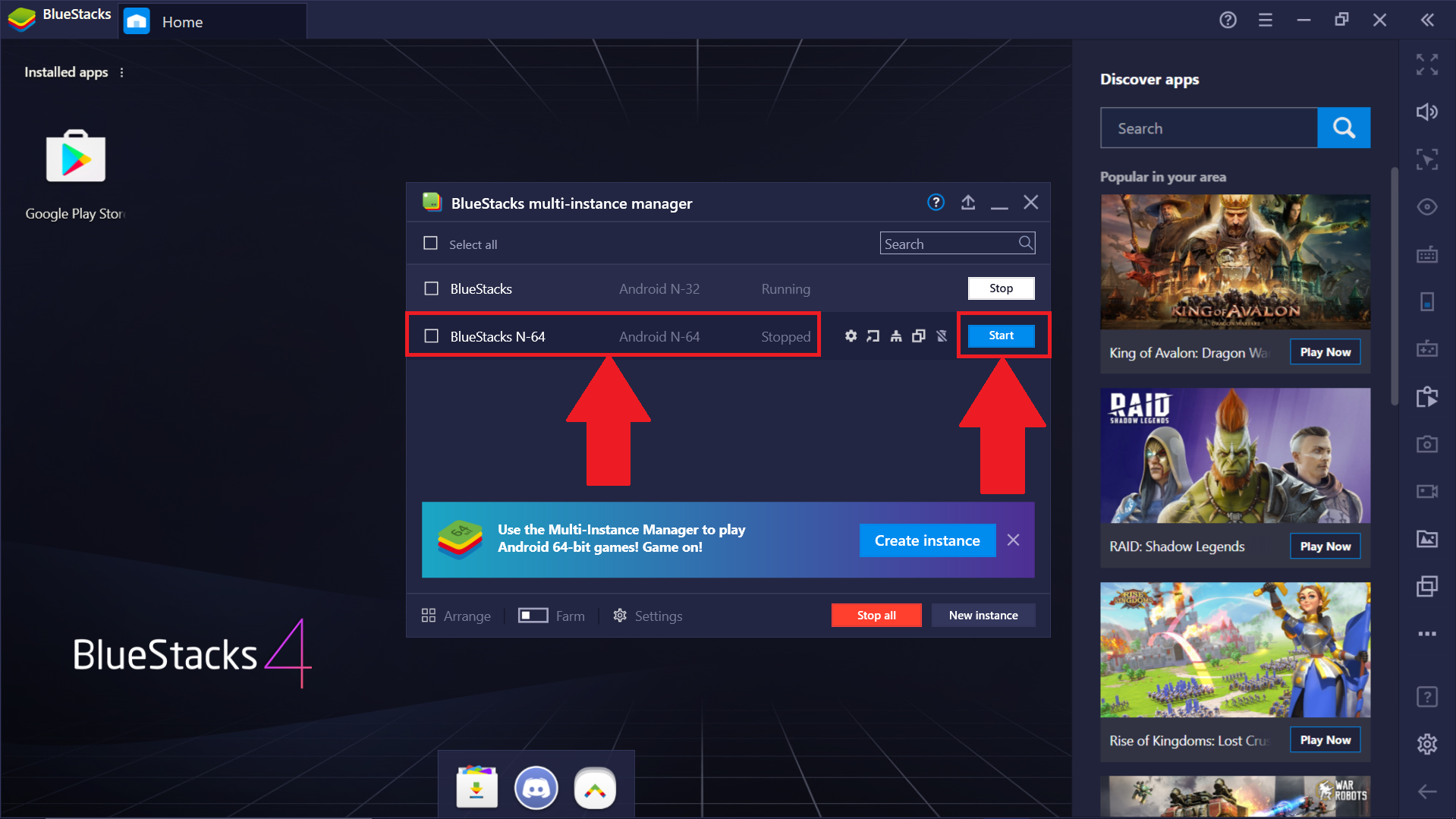 After the new instance is launched, click on the Play Store icon to sign in to your Google account.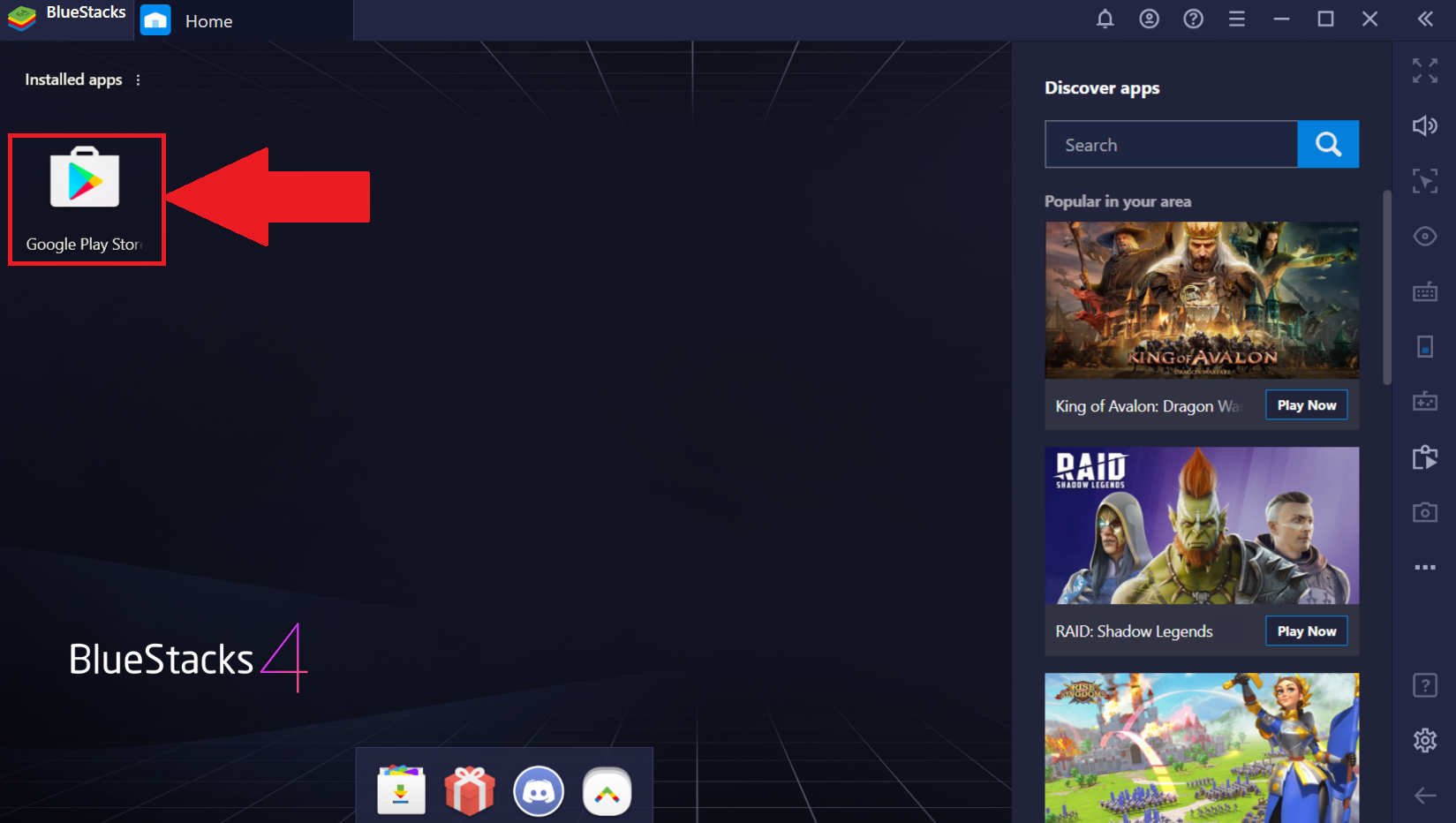 Once you have signed in, search for any game by typing the name under "Discover apps", as shown below. As an example, we're going with Teamfight Tactics.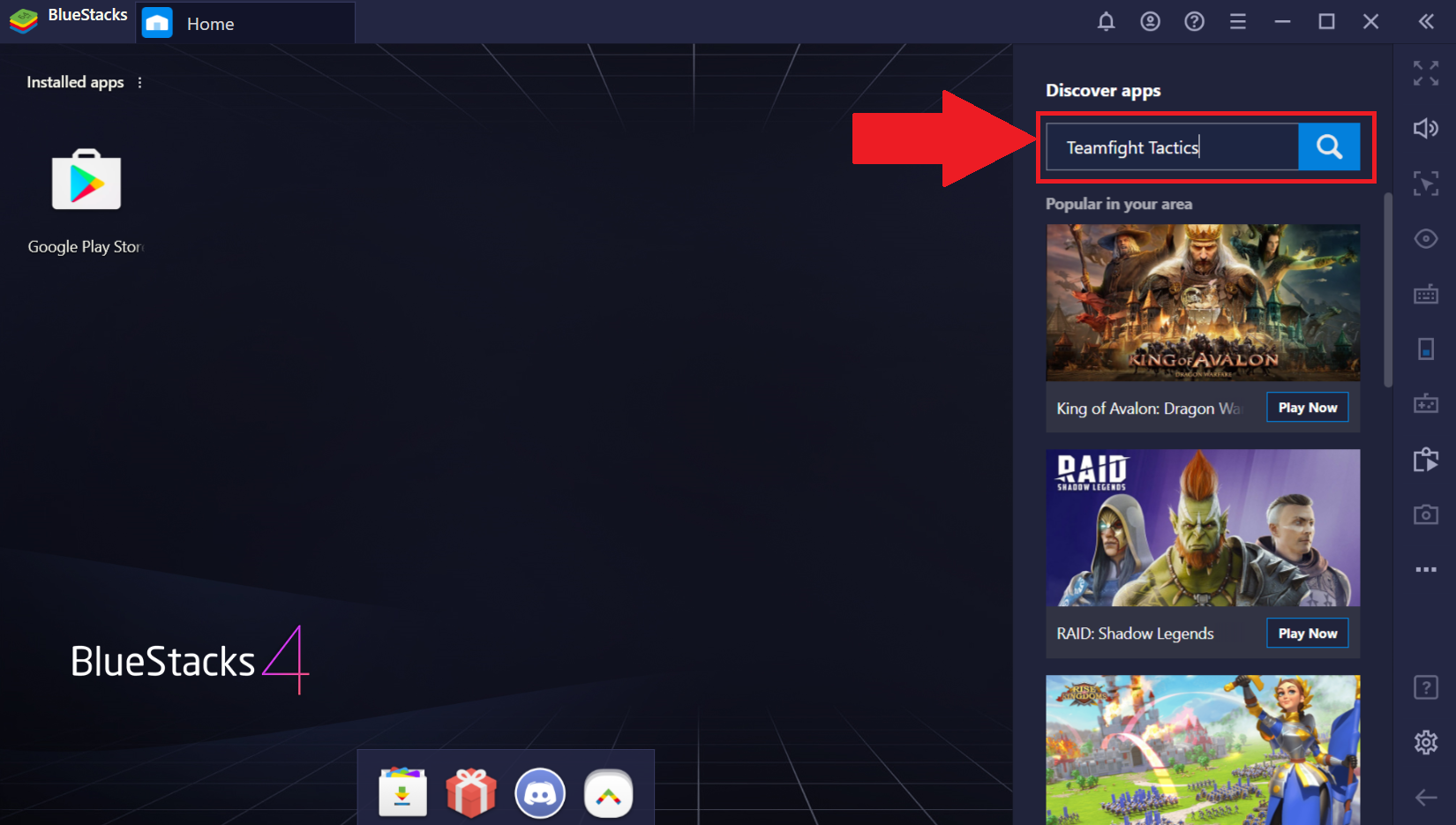 You will then be redirected to the "App Center". Click on "Install" based on your search.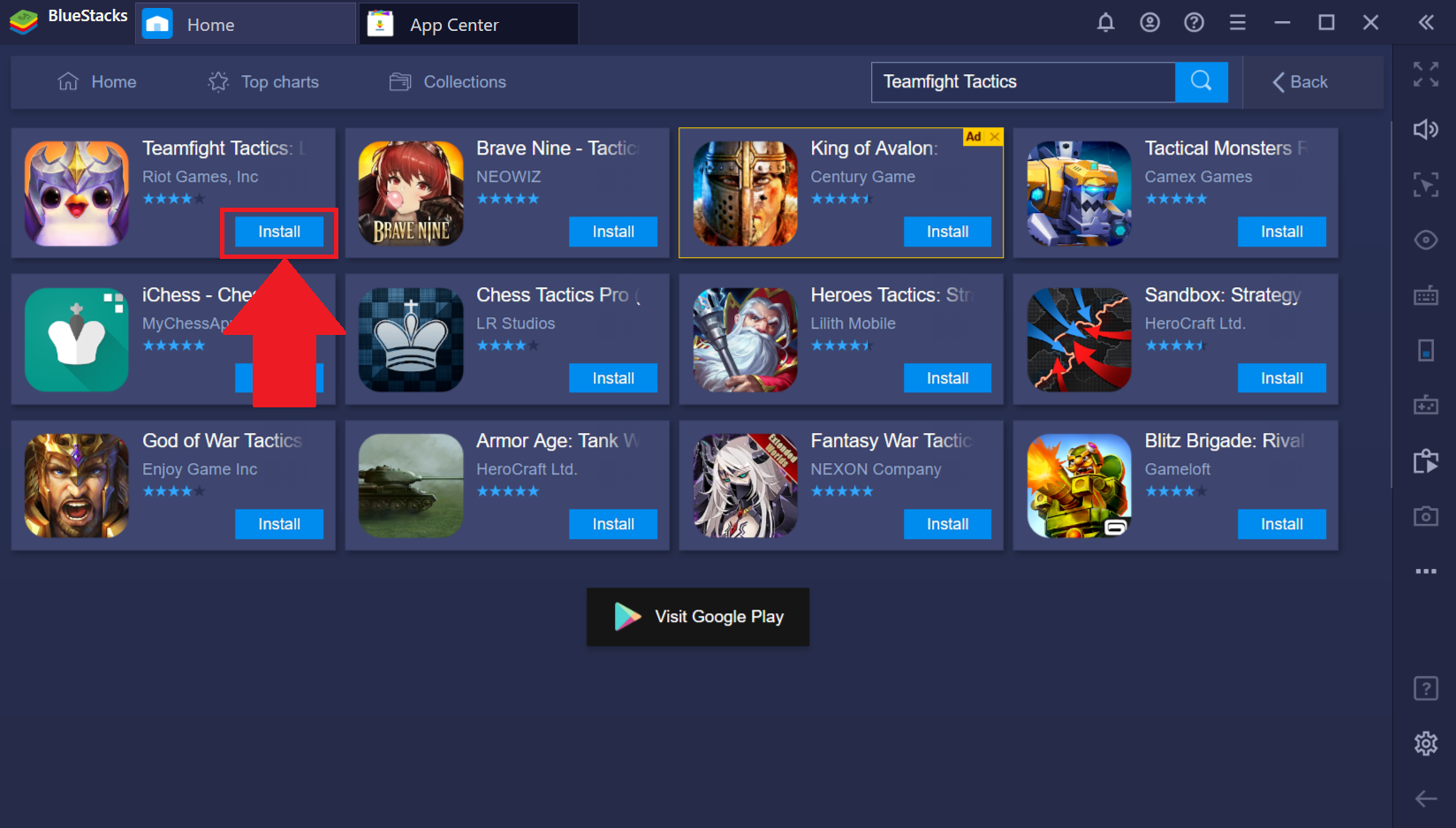 After installation, launch the app from your BlueStacks home screen. Enjoy!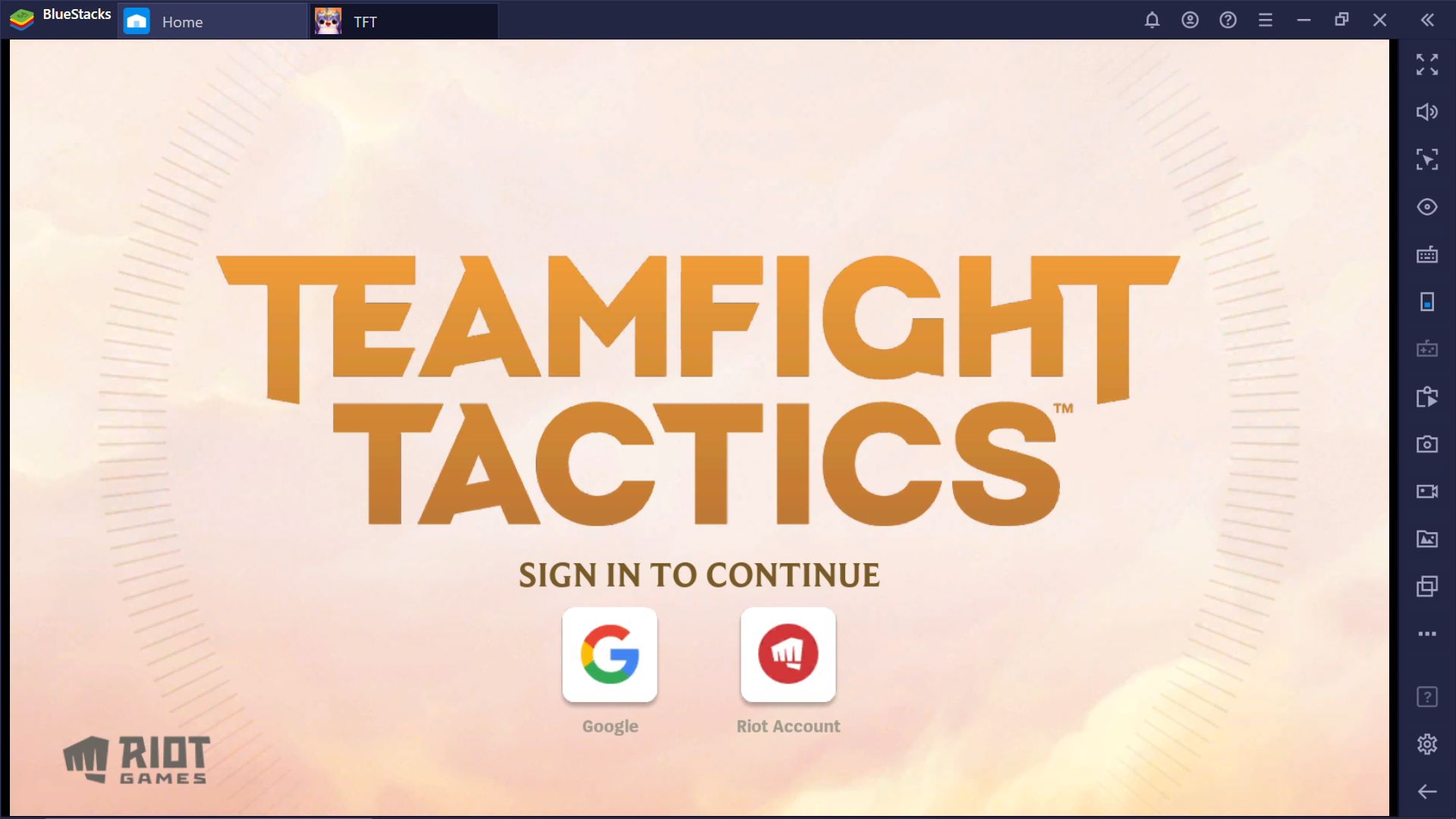 Take your Android gaming library to the next level. To learn all about the Multi-instance manager, click here.
---
Thank you for choosing BlueStacks! We hope you enjoy using it. If you have any further questions, please contact us at support@bluestacks.com. Happy Gaming!
Last updated on June 22, 2020.