How will this help?
Games are the spice to life. Finding the right spice, however, can be difficult. With the all-new Game Center, finding the perfect game(s) just got a whole lot easier.
The Game Center has been populated with various different categories which makes finding games from different genres extremely convenient. Expand your gaming library with ease.
You can also go through our FAQ section at the end of this article.
---
How do I use the Game Center?
You can access the Game Center from your BlueStacks home screen. After arriving at the Game Center, you will notice various categories of games, all of which are explained in detail below. This is what gaming heaven looks like.
To access the Game Center, launch BlueStacks. You can then access it from the BlueStacks home screen, as shown below. Your installed apps will be shown under "Library".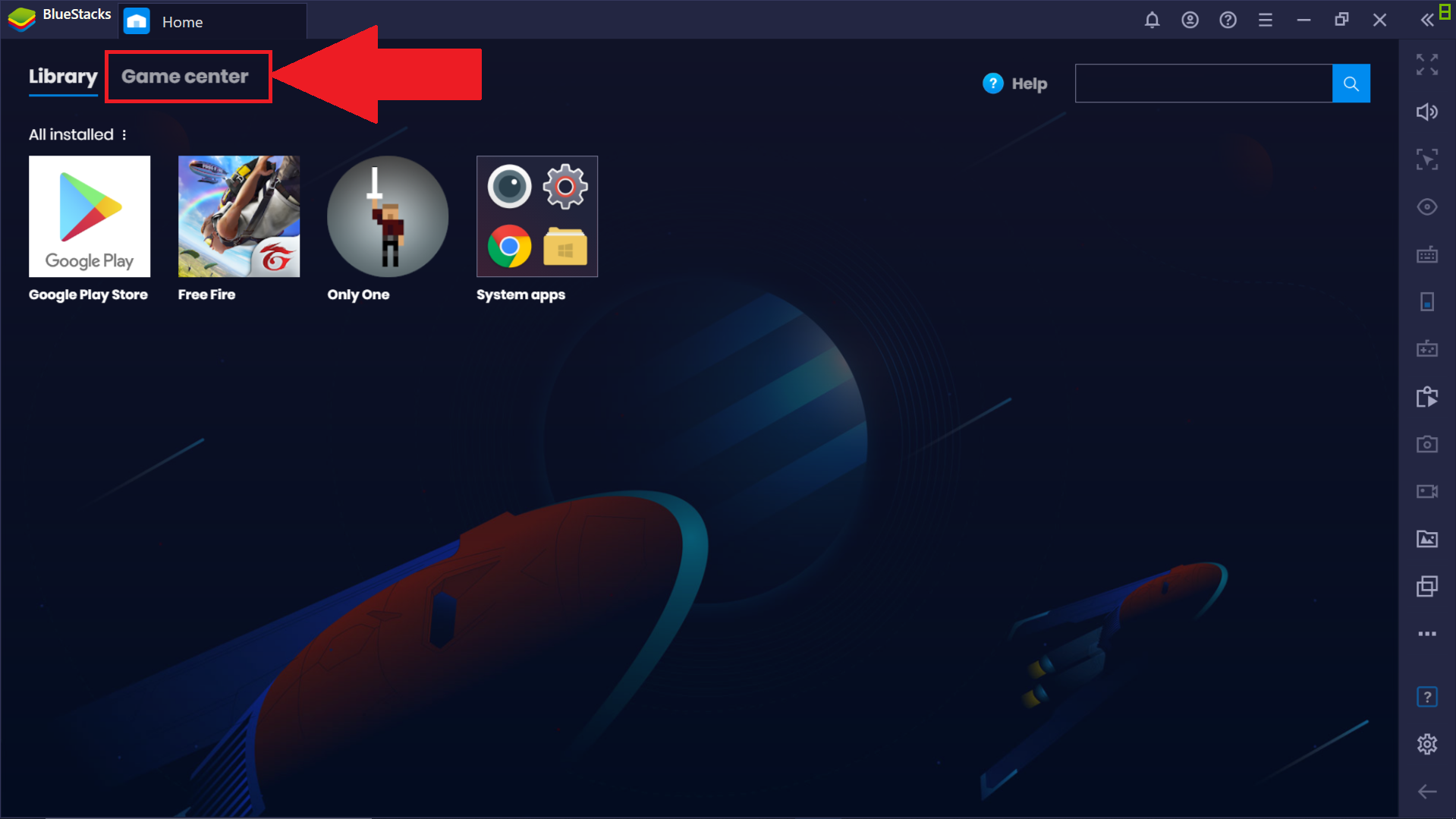 You can then view the Game Center in all it's glory. The various categories are explained just after the image below.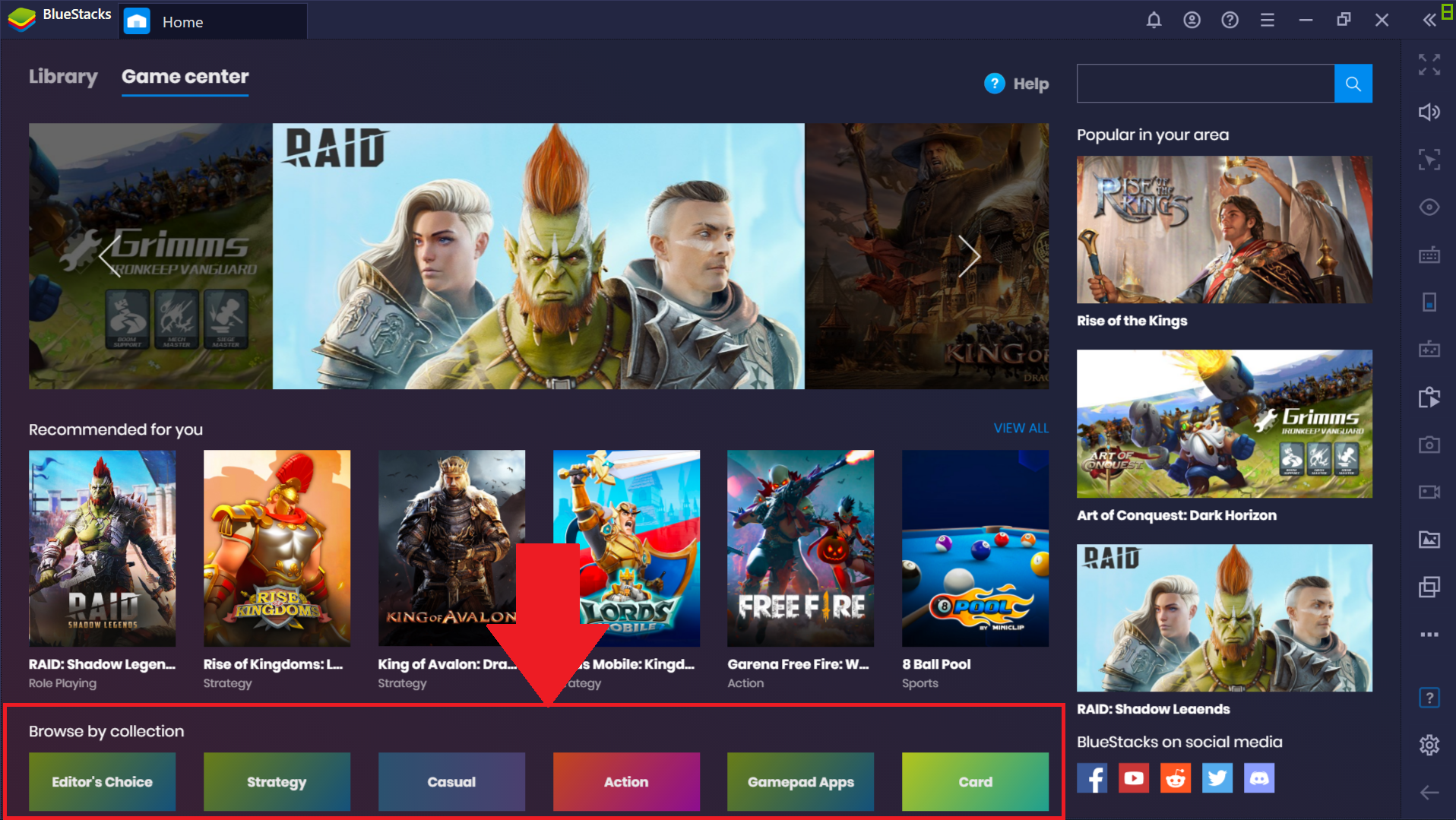 Editor's Choice - The Editor knows all. Need a game? Head over here to explore.
Strategy - In this category you can find various different strategy-based games. Time to put on your thinking cap. State of Survival, Rise of Kingdoms and many more, await you.
Casual - In the mood for a casual game? Had a long day at work/school? Find games such as Candy Crush, Angry Birds, Plants vs Zombies and various others.
Action - Something to get your adrenaline going. High-octane games such as Free Fire, PUBG: Mobile, Call of Duty: Mobile can be found here.
Gamepad apps - In the mood to sit back and play a game with your gamepad/controller? Check out various games optimized for gamepads on BlueStacks, here.
Card - Find various card-based games such as Solitaire and many more.
You can also scroll down a bit further to see various other categories, such as "Top games", "App of the day" and more!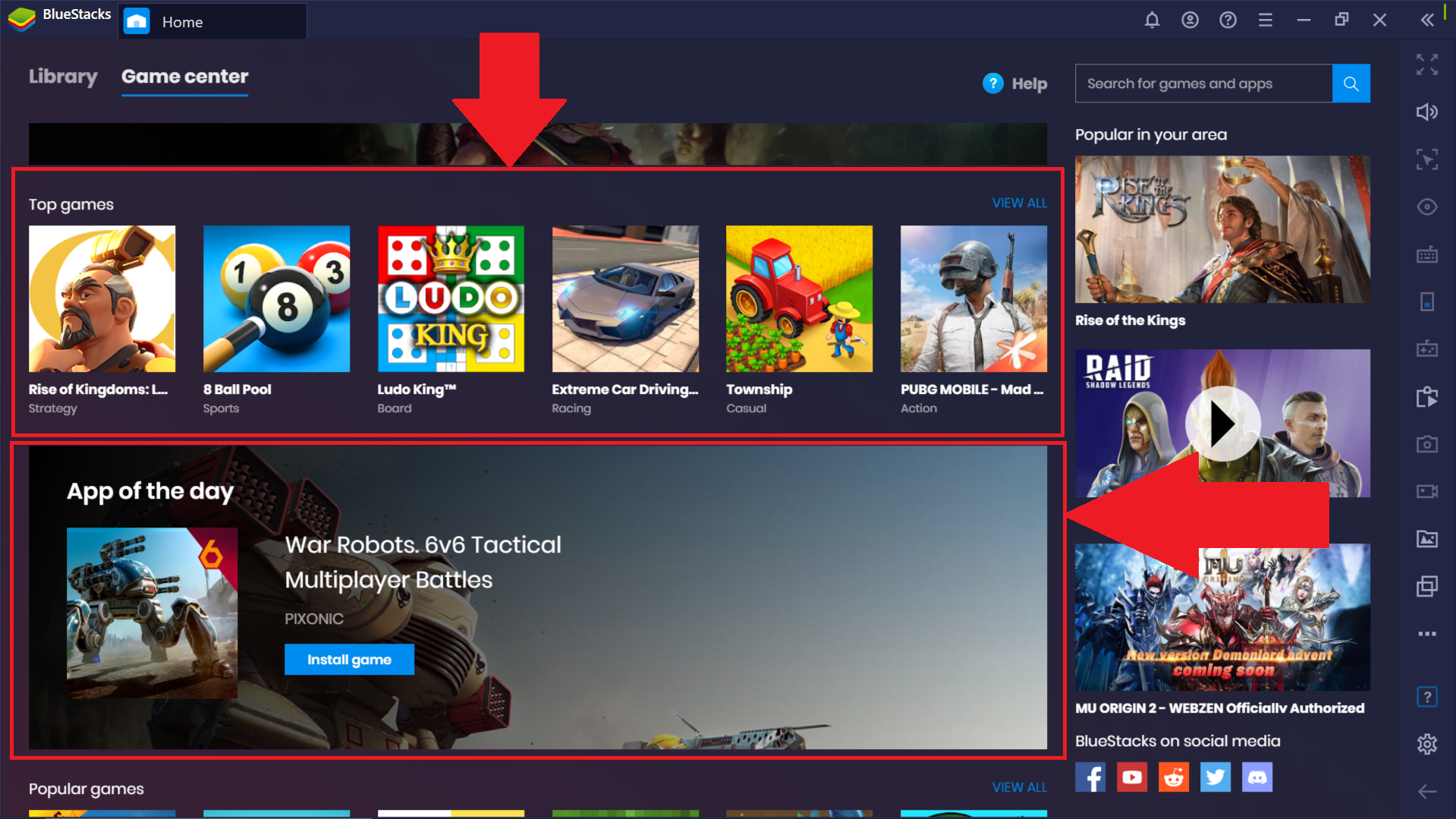 Connect with us on various social media sites by clicking on the buttons, as shown below. Have feedback? Facing a problem? Let us know!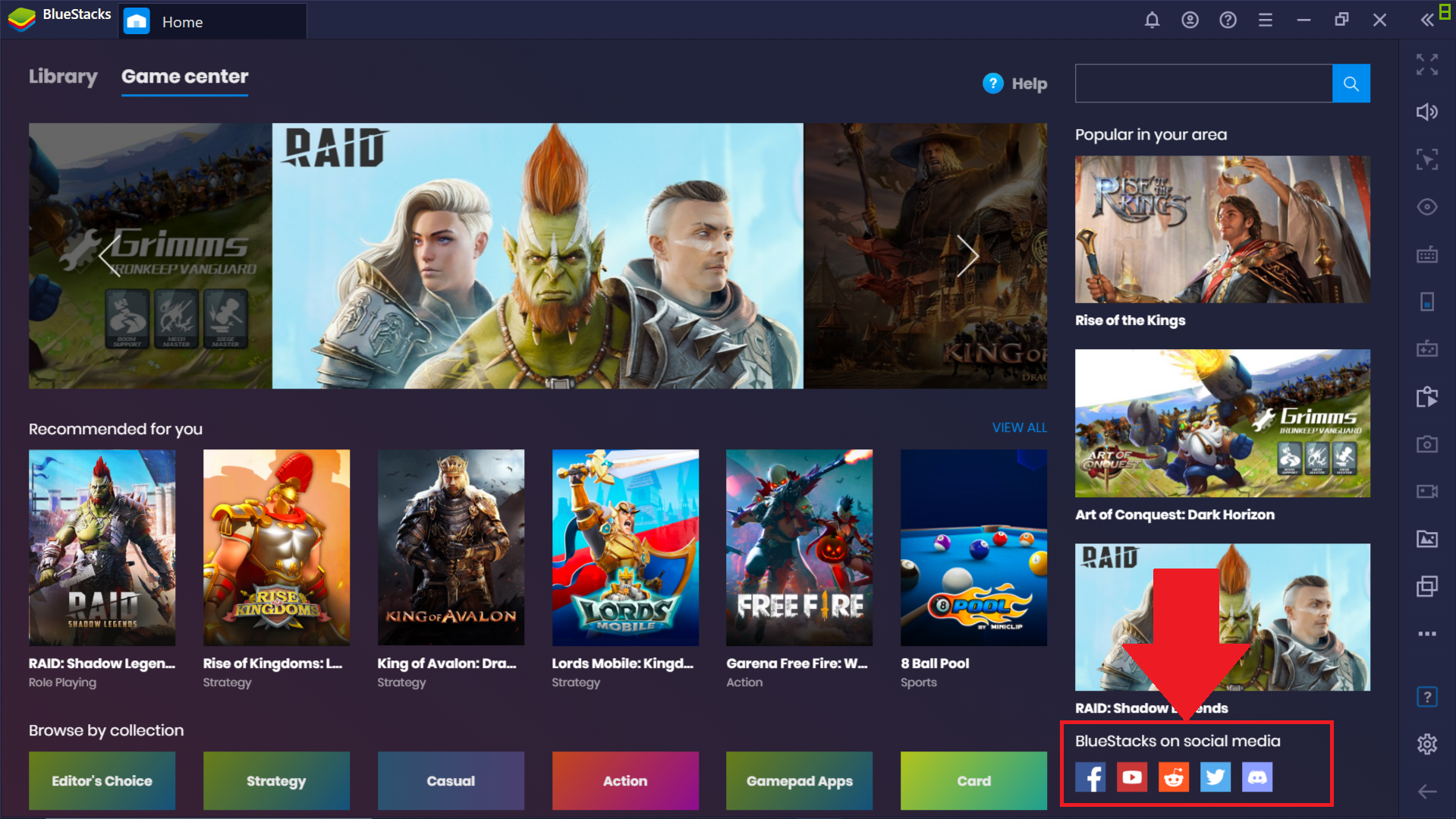 ---
Have some questions?
Q. What is the difference between this and Google Play Store?
A. Game Center is the dedicated BlueStacks portal to download and play your favorite Android games. You can also use Google Play Store if you wish.
Q. What does the new Collection feature on Game Center entail?
A. The Collection feature curates games as per various categories including our recommended Editor's Choice. No longer do you have to search endlessly for a new game of a particular genre.
Q. How can I reach out with queries or feedback about BlueStacks through the Game Center?
A. Game Center now introduces a new Social Media column adding all our links in one space to let us know what you think through your preferred channel.
Q. How to change the look of Game Center?
A. You can do this by either changing the skin, where you can choose from a range of options (to know more, click here) or by changing the wallpaper, where you can add an image of choice (to know more, click here)
Q. How to change the wallpaper of app player for Library and Game Center?
A. For changing the wallpaper, click on the three vertical dots next to the All installed in the Library Tab. You can click on the 'Change Wallpaper' skin option. For more info refer here.
---
Thank you for choosing BlueStacks! We hope you enjoy using it. If you have any further questions, please contact us at support@bluestacks.com. Happy Gaming!
Last updated on June 05, 2020.