BlueStacks 4.205.20.1001
Good news, Brawlers!
We've made a few changes to the Improved Responsive Smart Controls that will significantly improve your gameplay experience. These changes are listed below.
Fixed an issue where you were not able to aim and fire projectiles/throwables very close to your Brawler.
You can now cancel attacks by retracting the cursor back towards the brawler. You can also use the "TAB" key to do this, depending on whichever you prefer. To learn how to change key controls, click here.
Thank you for all the feedback and support! You Brawlers truly are Stars.
BlueStacks 4.205.10.1001
Heads up, Brawlers!
Responsive Smart Controls for Brawl Stars have been upgraded. We've made some major improvements that will provide for a better gameplay experience.
1) You can now right-click to aim and shoot throwable projectiles for Brawlers like Barley and Dynamike. This applies to all other Brawlers who have throwable projectiles, also.
2) Overall accuracy of attacks has been improved.
3) Fixed an issue where your Brawler would auto-attack if you right-clicked too close to the Brawler.
4) Various other improvements have been made, under the hood.
Read all about the Improved Responsive Smart Controls here.
BlueStacks 4.205.0.1006
1) We've updated the Game Guide icon for better accessibility. It's now shinier than ever.
2) The all-new Game Center is now available for your exploration. We've carefully crafted out a selection of games based on different genres, to help you expanded your gaming library. Read all about the Game Center here.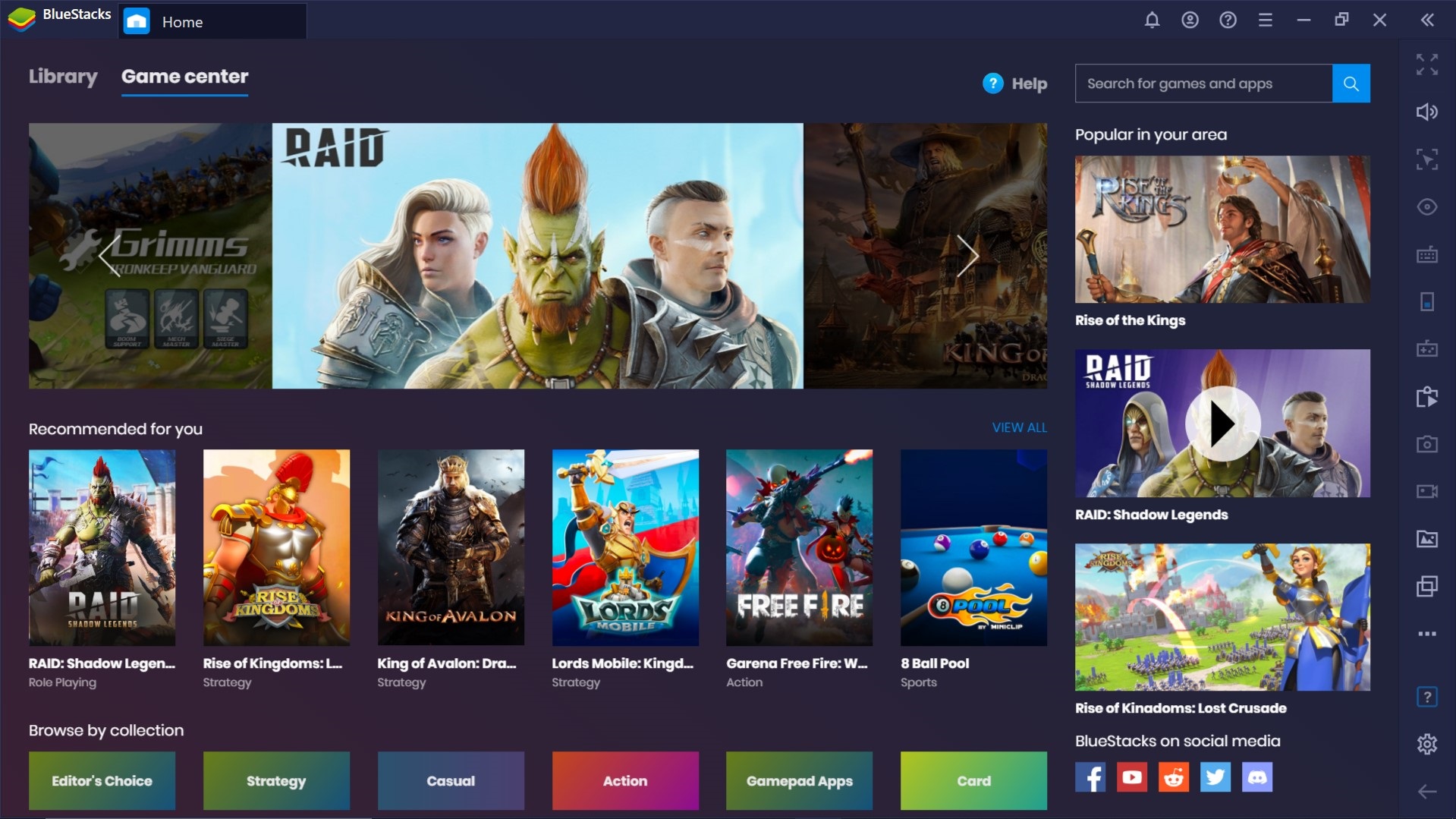 3) Various UI changes and performance improvements. Internal engines have been set to maximum thrust.
---