How will this help?
This article will help you allow or deny permissions to installed apps on BlueStacks,
---
How to allow/deny permissions to apps in BlueStacks?
Android apps ask for permissions at the time of installation. You can always change these permissions after you have installed the app. Here's how you do it.
1. Launch BlueStacks. Click on System Apps, as shown in the image.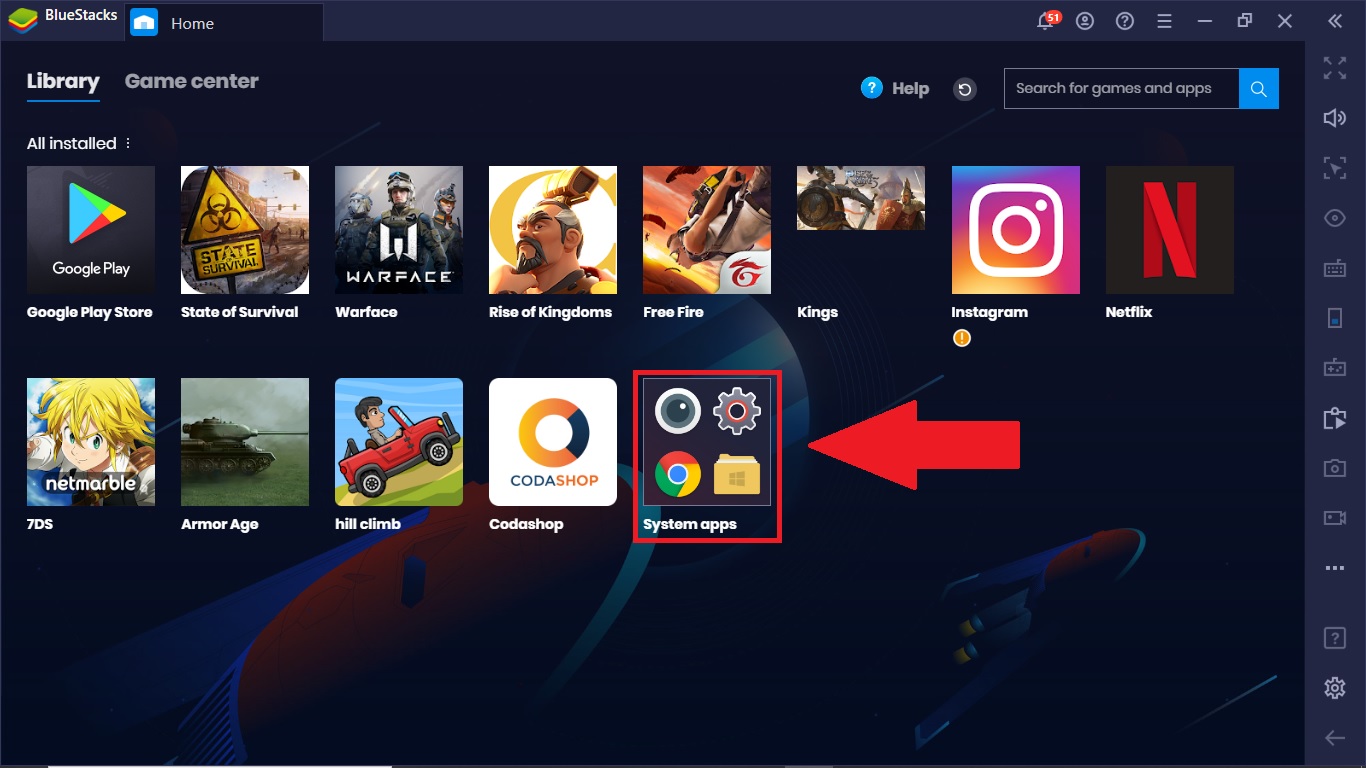 2. In System Apps, select Android Settings by clicking on the gear icon, as shown below.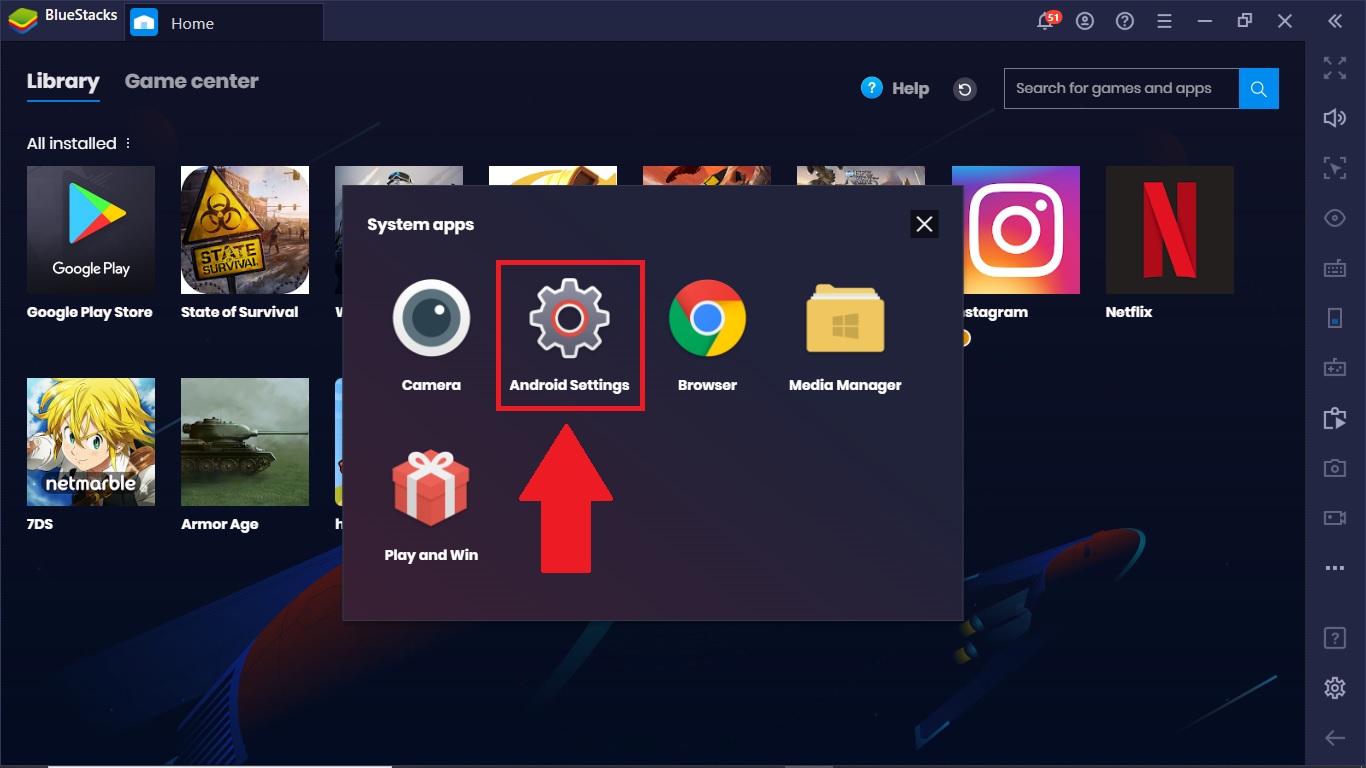 3. The Settings page will open. Click on the Apps tab.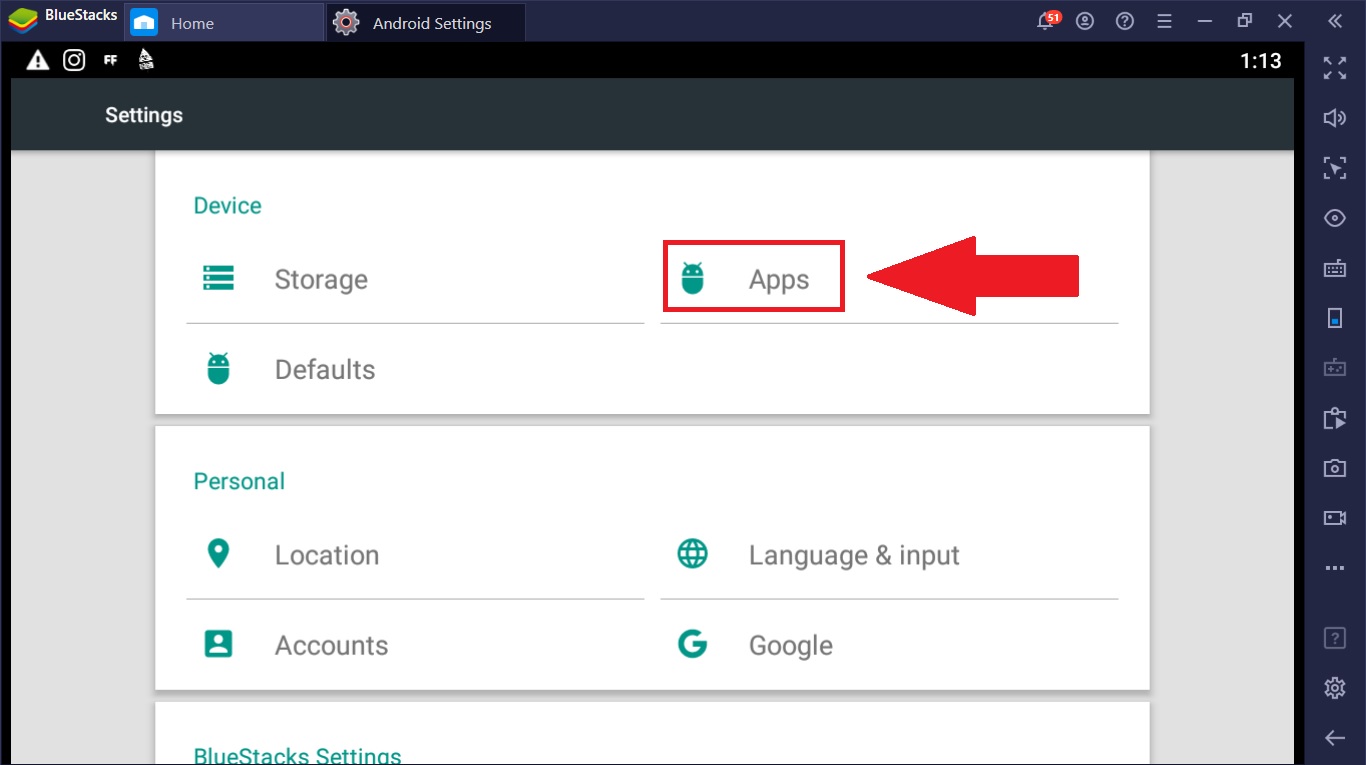 4. A list of all the apps installed on your BlueStacks will appear. Select the app for which you want to change permissions. In this case, let us select 7DS and click on it.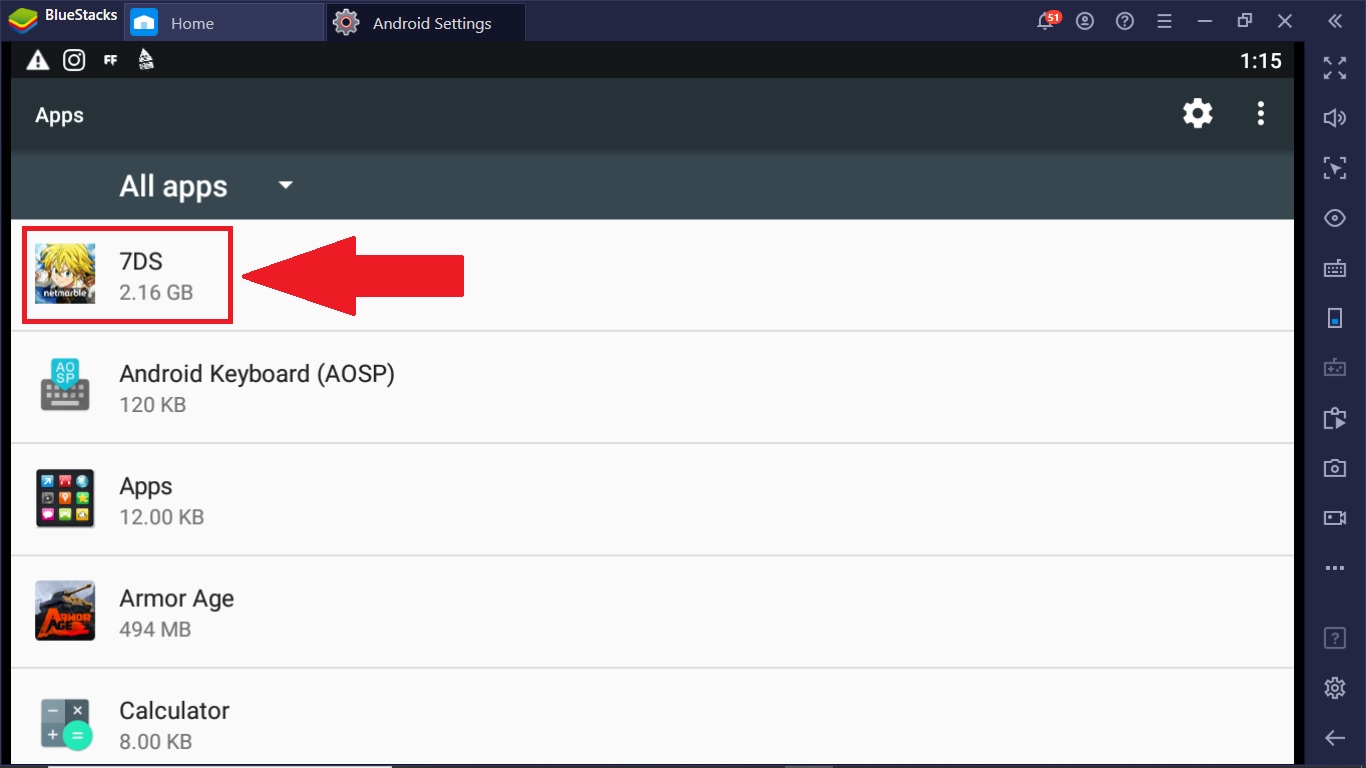 5. The App info page will appear. On this page, select Permissions, as can be seen in the image.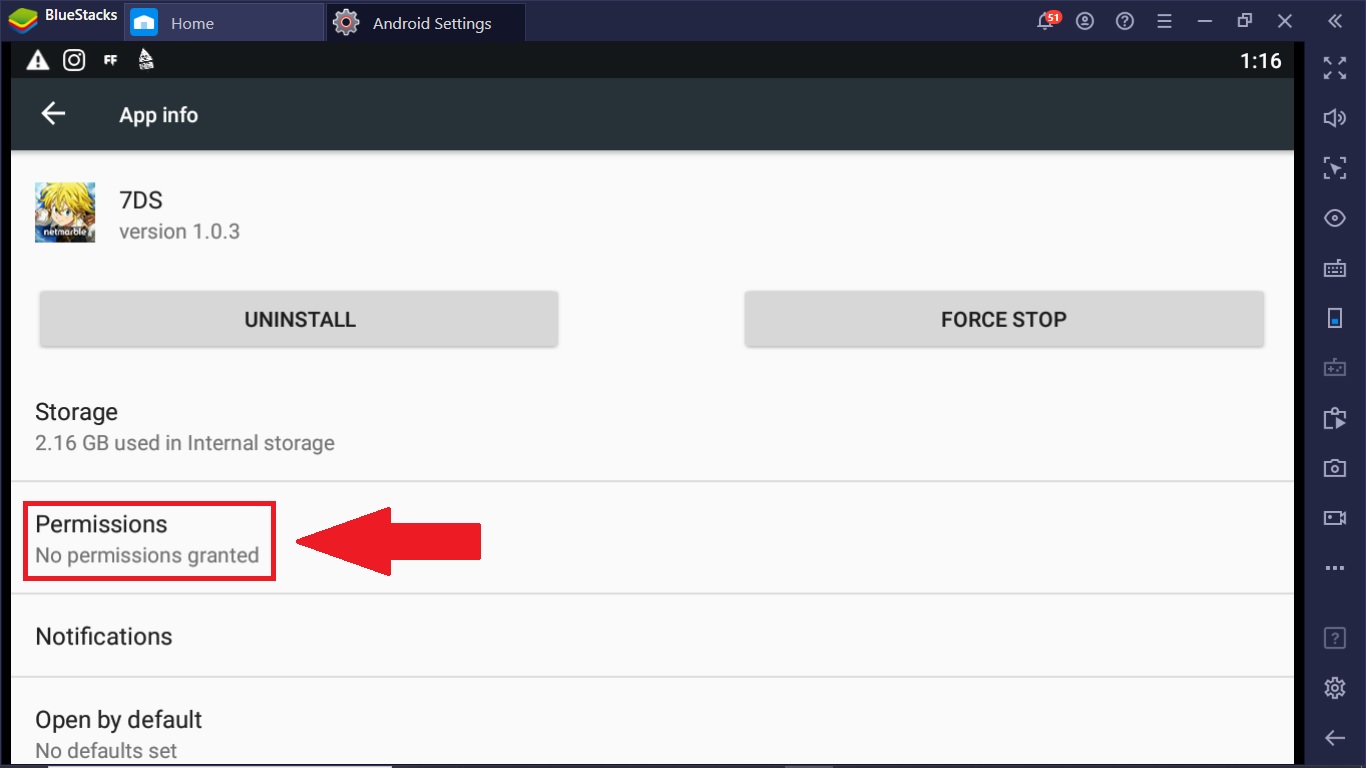 6. The App permissions page will open. It shows which permissions are granted to this app and which are not. A slider is available next to each permission, as the image shows.
A grayed-out slider implies that the particular permission is not granted to the app, while a green slider means that this permission is granted. To change a permission, simply click on the slider in front of it.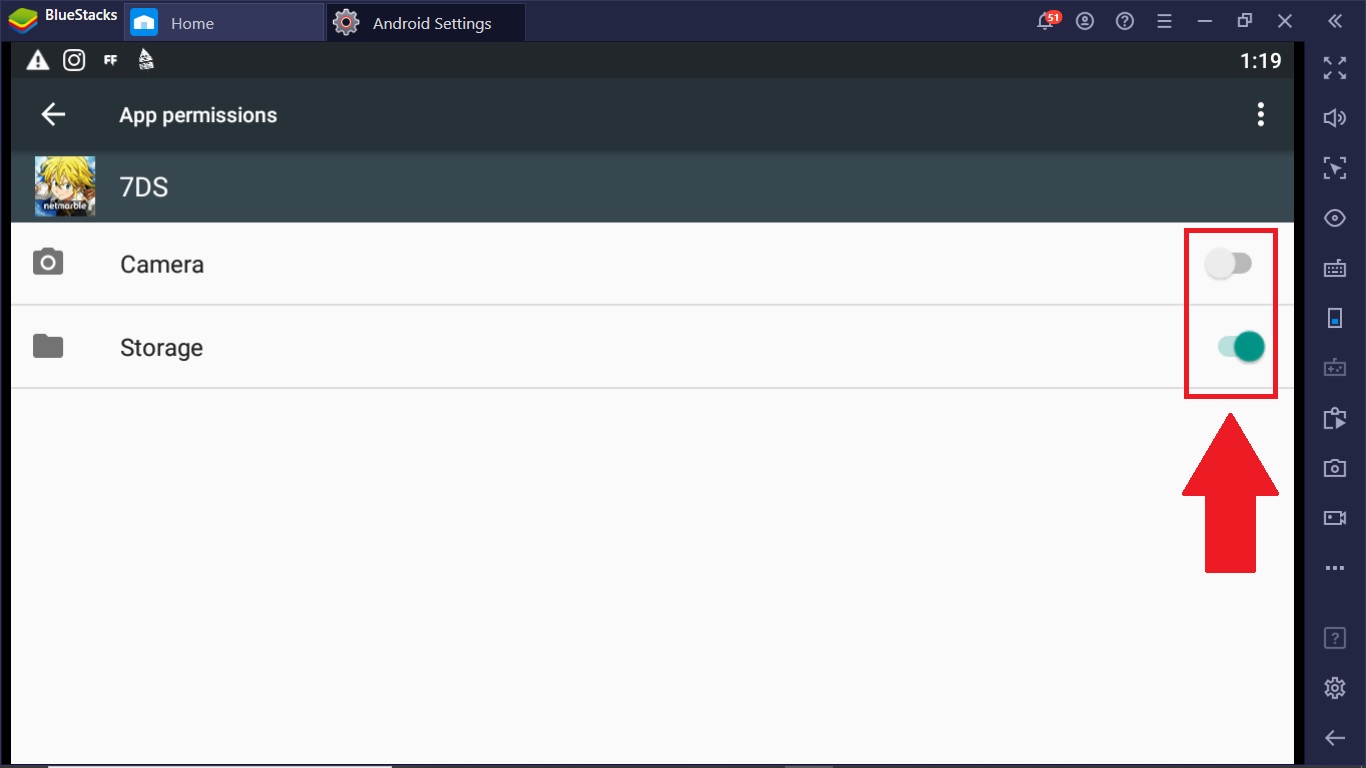 ---
Thank you for choosing BlueStacks, we hope you enjoy using it. If you have any further questions, please contact us at support@bluestacks.com. Happy Gaming!
Last updated on June 22, 2020.