How will this help?
This article will guide you on the different ways in which you can free up RAM on your PC/Laptop. Freeing up RAM can help you avoid any performance-related issues you may encounter.
To free up RAM, you can:
---
Closing programs that you don't need.
Besides closing unnecessary programs, running multiple programs at once can cause excessive use of the amount of RAM you have on your PC/Laptop. To close a program, simply click on the "X" at the top right corner as shown below. Remember to save any work, before doing so.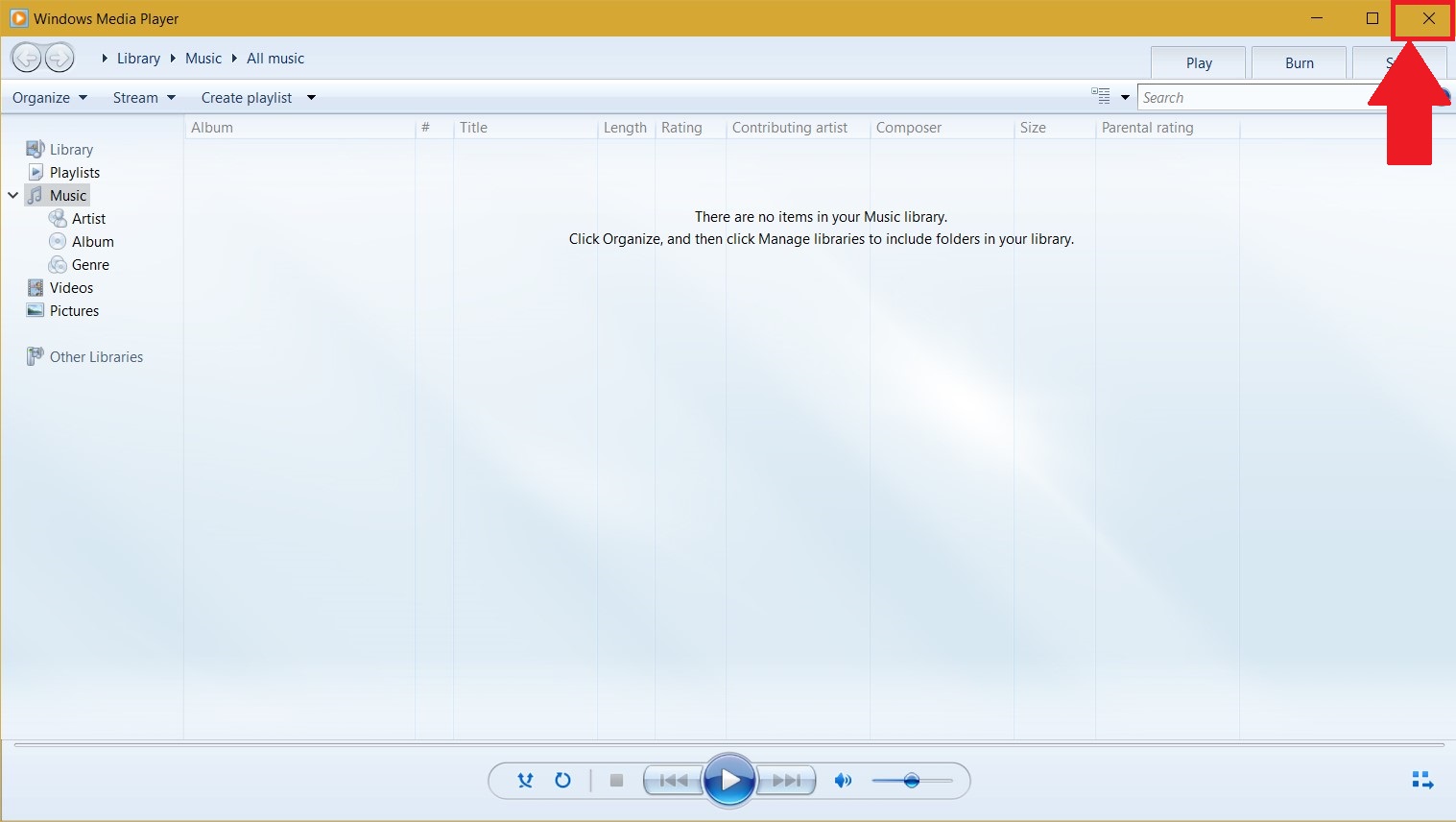 Force-stop programs through the Task Manager.
If you face any difficulties in closing a certain program, press CTRL+SHIFT+ESC to open the Task Manager. From there, select the program you wish you close and click on "End Task", as shown below.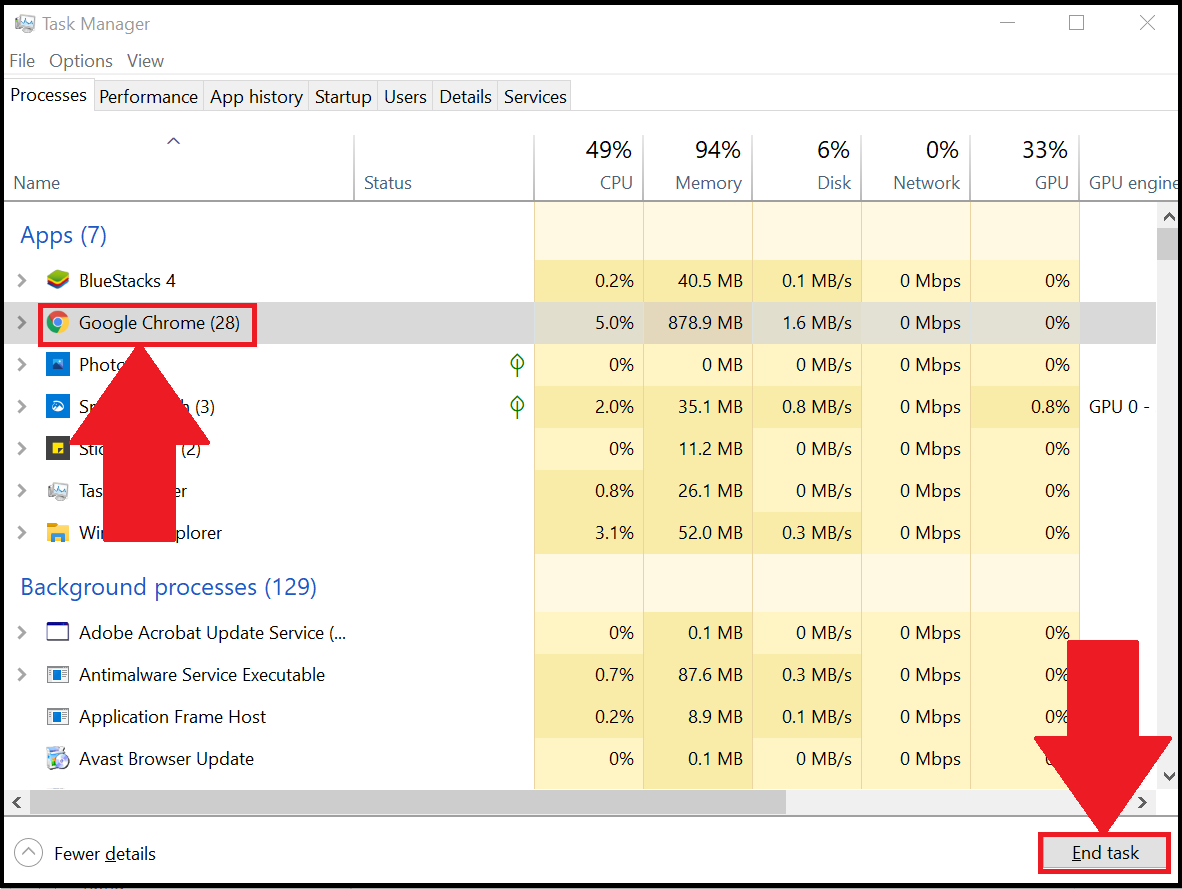 Disable startup programs.
Start-up programs are programs that instantly launch when you start your PC/Laptop. The benefits of disabling startup programs are:
It will result in your PC/Laptop starting up significantly faster.
it will result in less overcrowding of RAM. This ensures startup programs will not be running in the background consuming up RAM while your PC/Laptop is turned on.
To disable startup programs:
Start Task Manager by pressing CTRL+SHIFT+ESC.
Click on the "Startup" tab, as illustrated below.
Select the program you wish to disable on startup.
Lastly, click on "Disable", on the bottom-right, as shown below.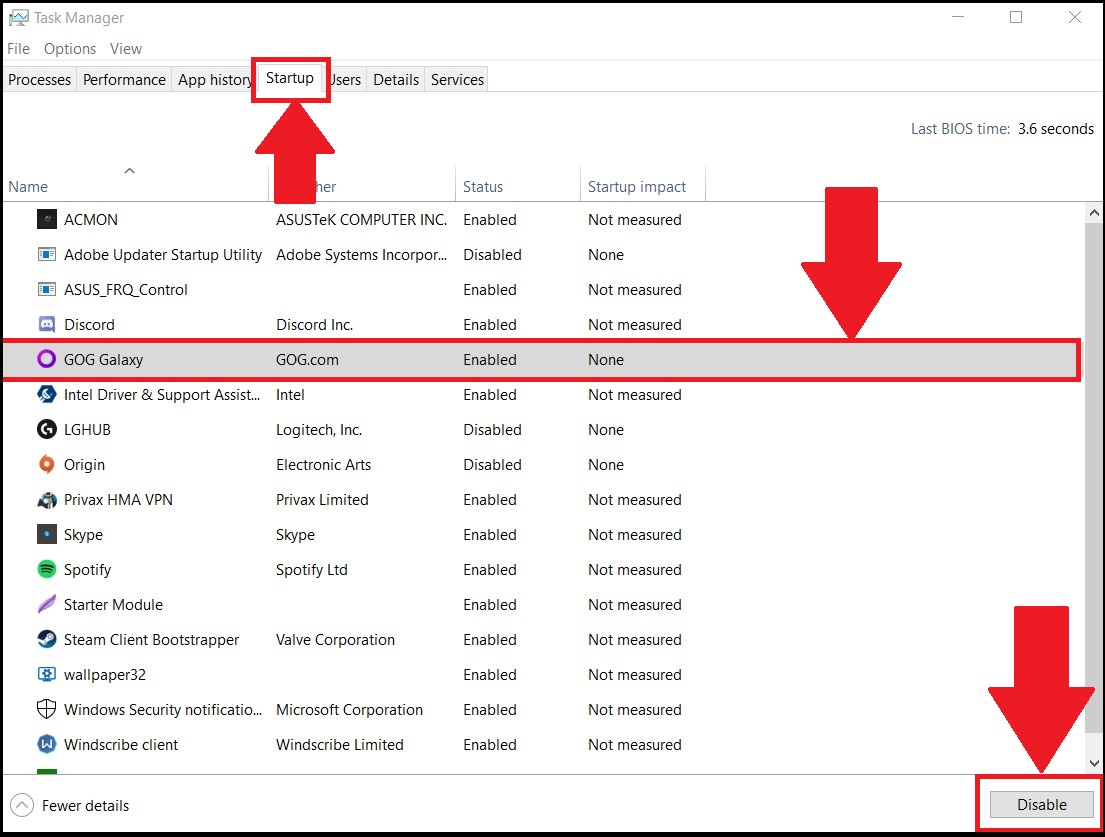 ---
Thank you for choosing BlueStacks! We hope you enjoy using it. If you have any further questions, please contact us at support@bluestacks.com. Happy Gaming!
Last updated on July 13, 2020.