How will this help?
Some users may face an issue, where they're unable to see the Allow option inside the Security & Privacy settings which enables BlueStacks to run on their Mac.
This guide will teach you what exactly you need to do in order to resolve this issue.
NOTE: BlueStacks for MacOS is currently not supported on Mac® OS 11.0 (Big Sur).
---
How can I solve this?
BlueStacks requires permission to run on your Mac. This can be given by going to your System Preferences > General > Clicking on Allow.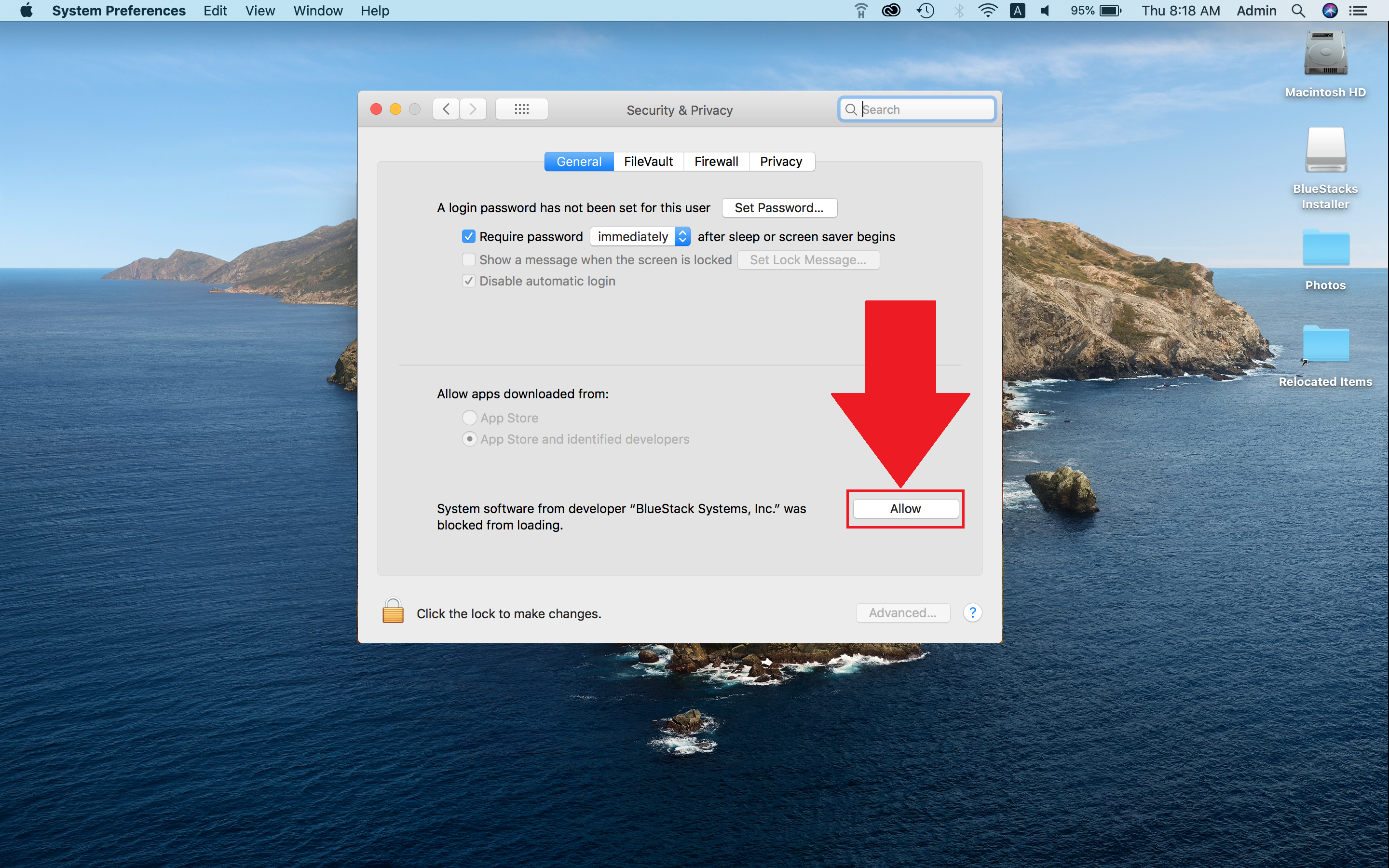 However, if you don't see the Allow button on your device, then do not worry. There are two solutions that will allow you to put an end to this issue. They are:
How to update your macOS?
Note: We highly recommend you back up all of your data before updating your macOS
Older versions of macOS may not present the Allow option which lets you run BlueStacks. In such cases, you can update your macOS by following these steps:
1. Once your Mac boots up, select the Apple menu icon on the top-left and click on System Preferences.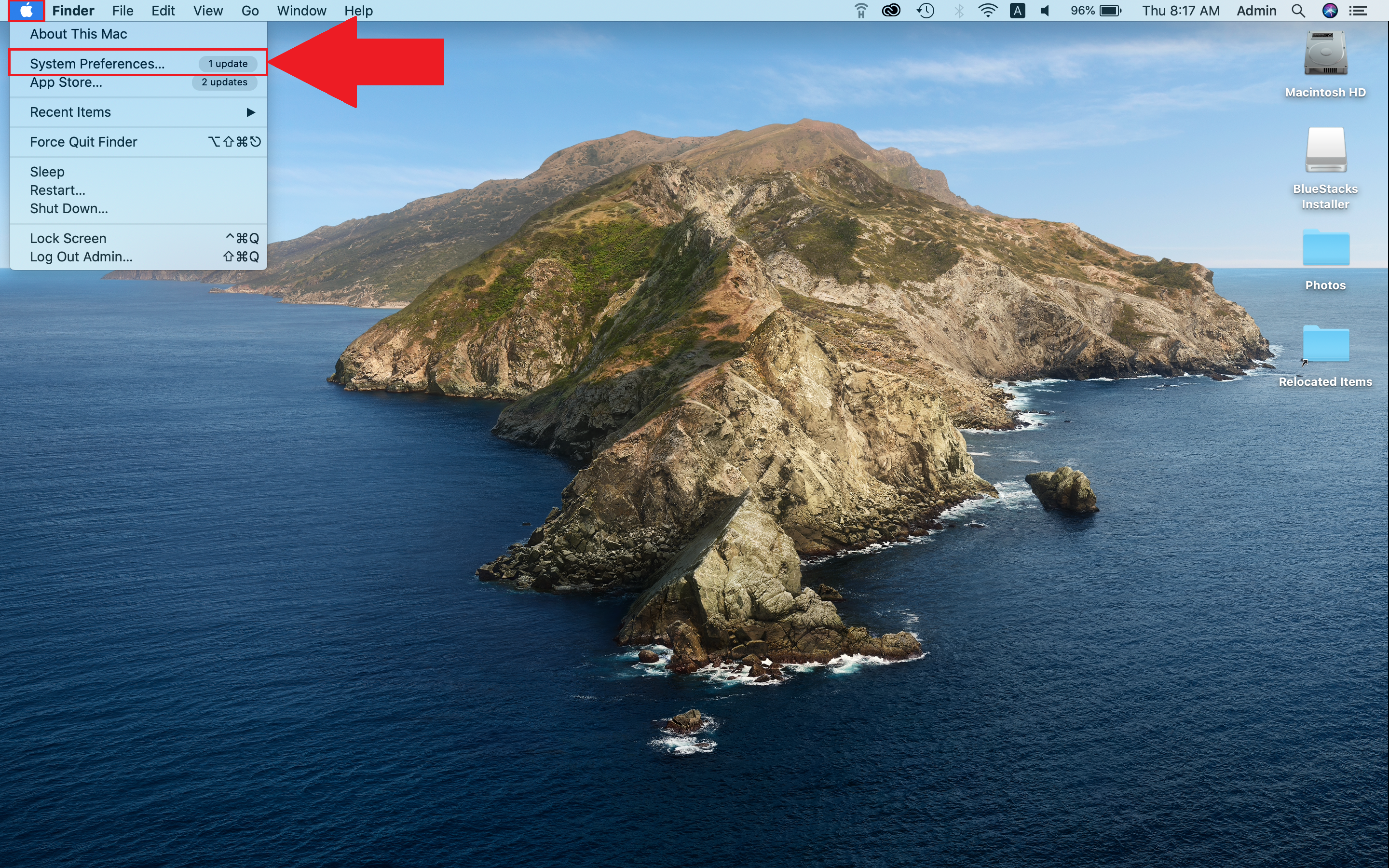 2. Within your System Preferences, open Software Updates.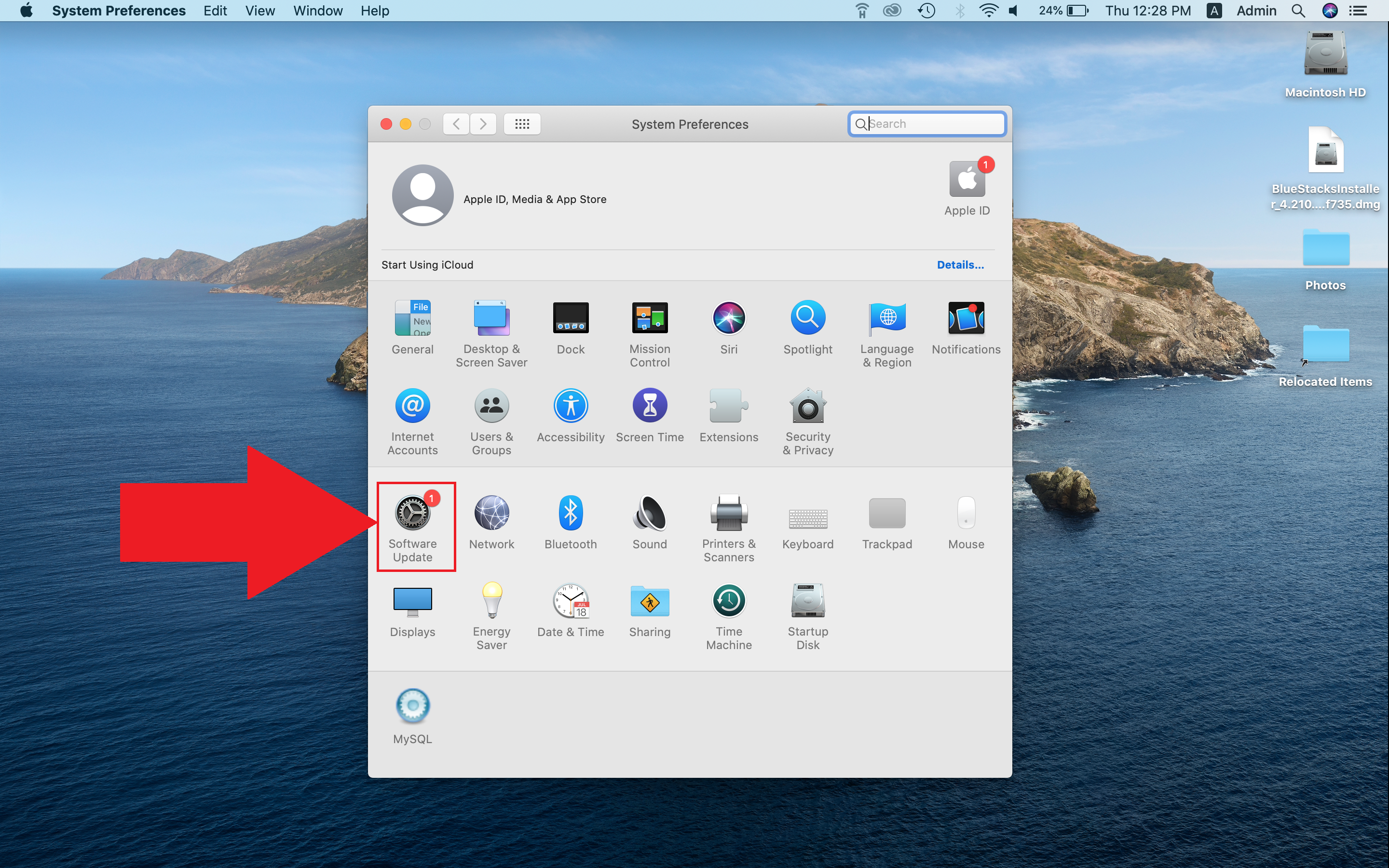 3. You will find that a software update is available for your Mac. Click on Update Now to begin.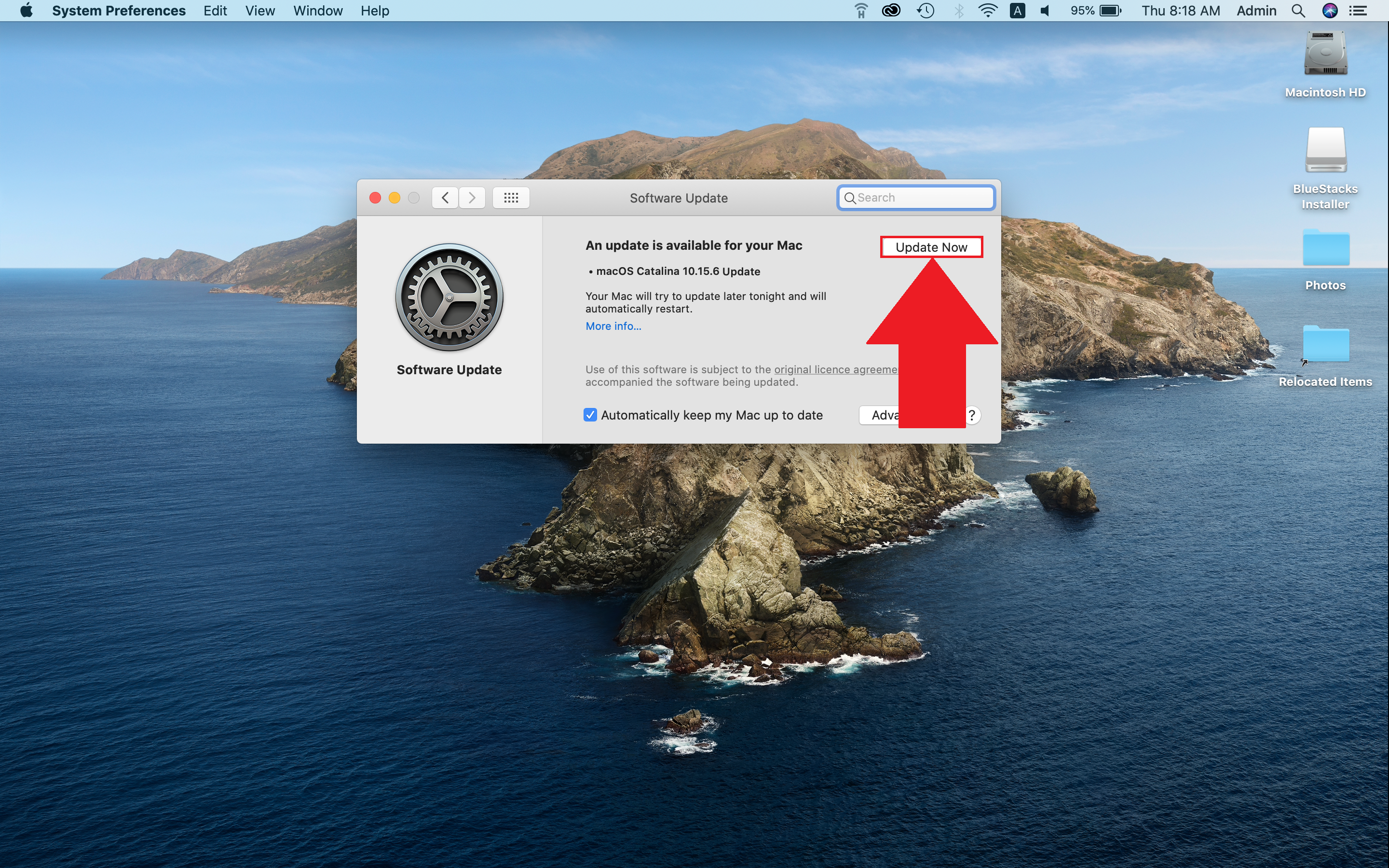 4. Next, you will be asked to restart your Mac. Click on Restart to proceed with the update.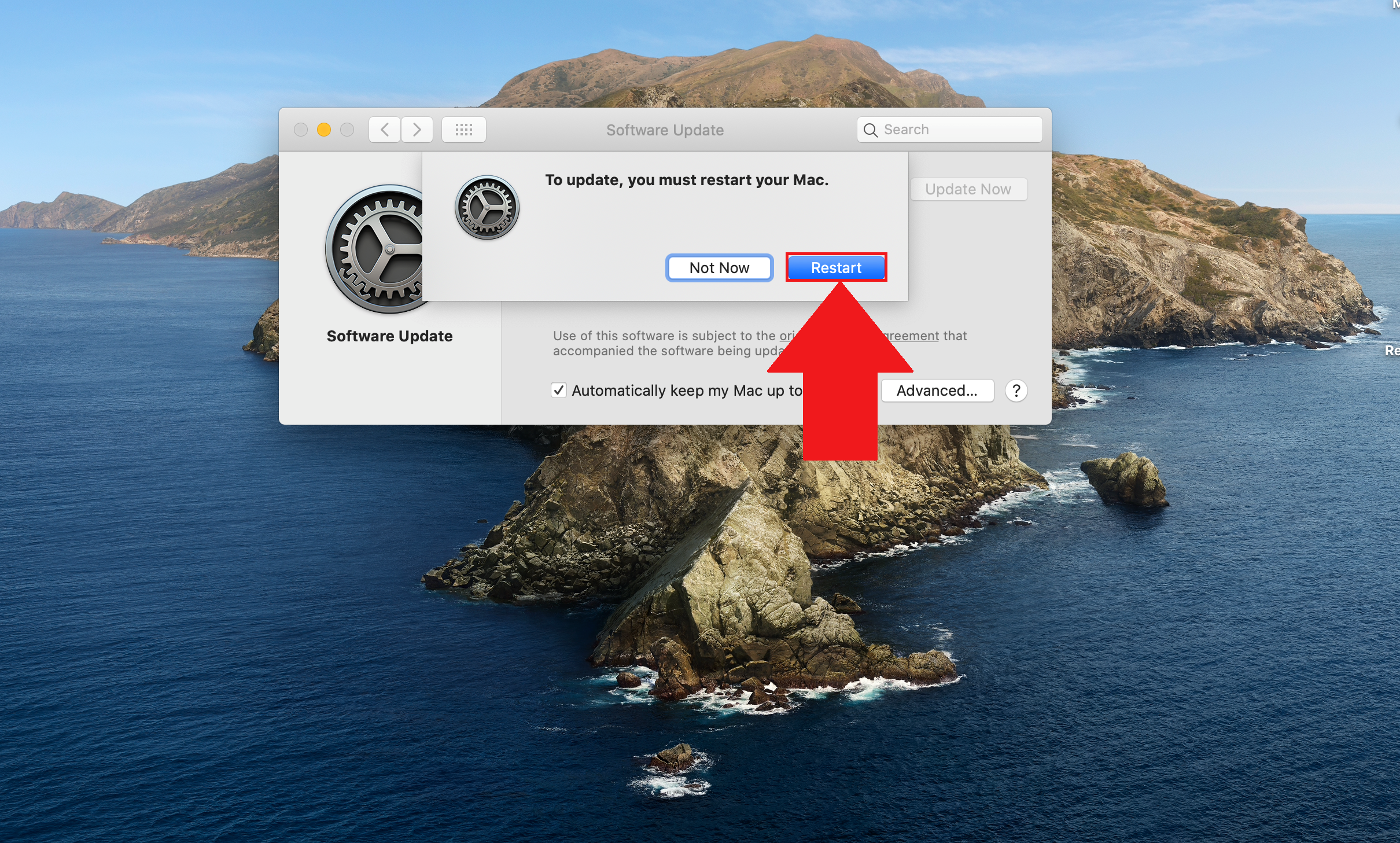 You should now find the Allow option for BlueStacks within the Security & Privacy settings.
How to give permission to BlueStacks from Recovery mode?
Another way to give BlueStacks' permission to run is through Recovery mode. You can do this by following these steps:
1. Click on the Apple menu icon at the top left and select Restart.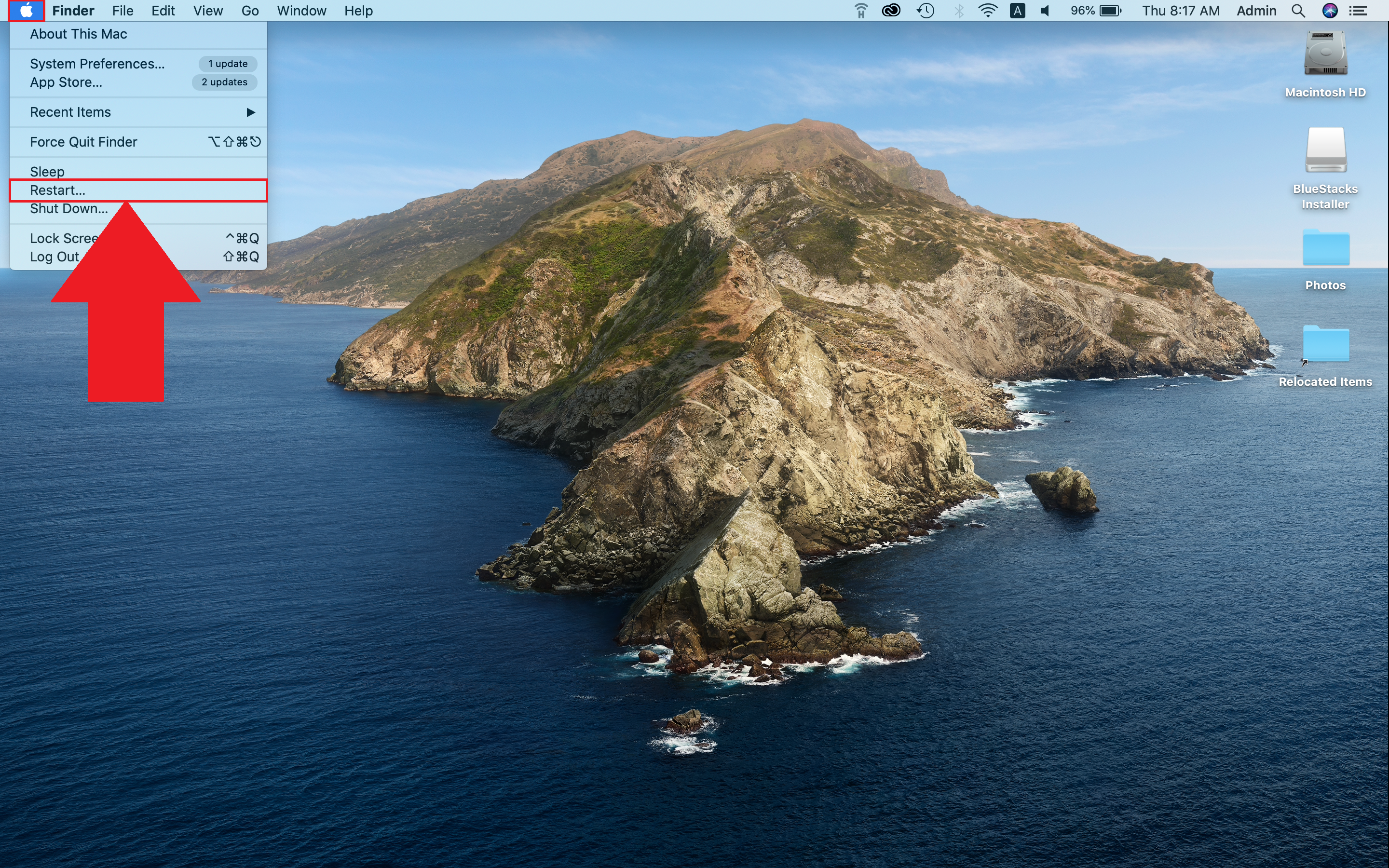 2. As your Mac begins to restart, press and hold down the Command(⌘) + R keys until you see the Apple logo.
3. You will now enter the Recovery Mode. Here, click on Utilities in the menu bar and select Terminal.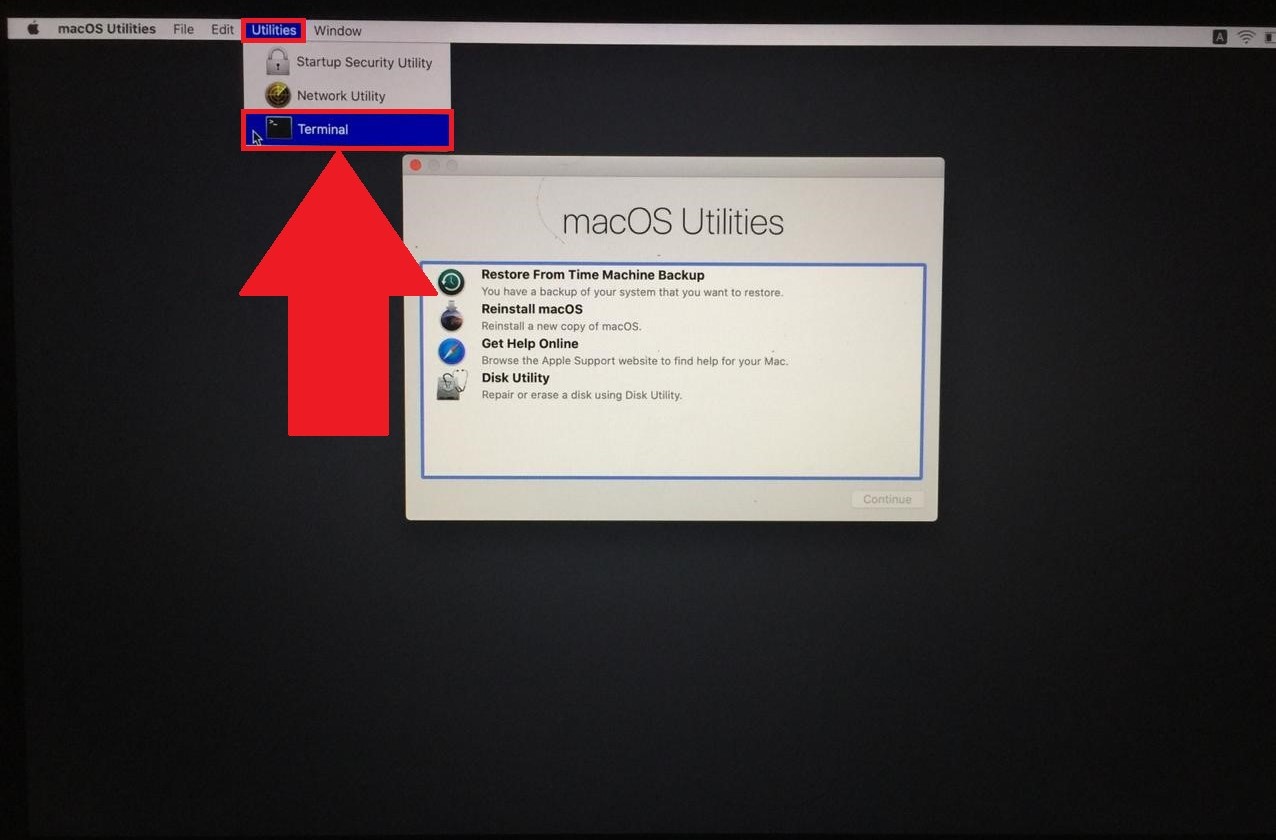 4. The Terminal will open up. Here, enter the command: csrutil disable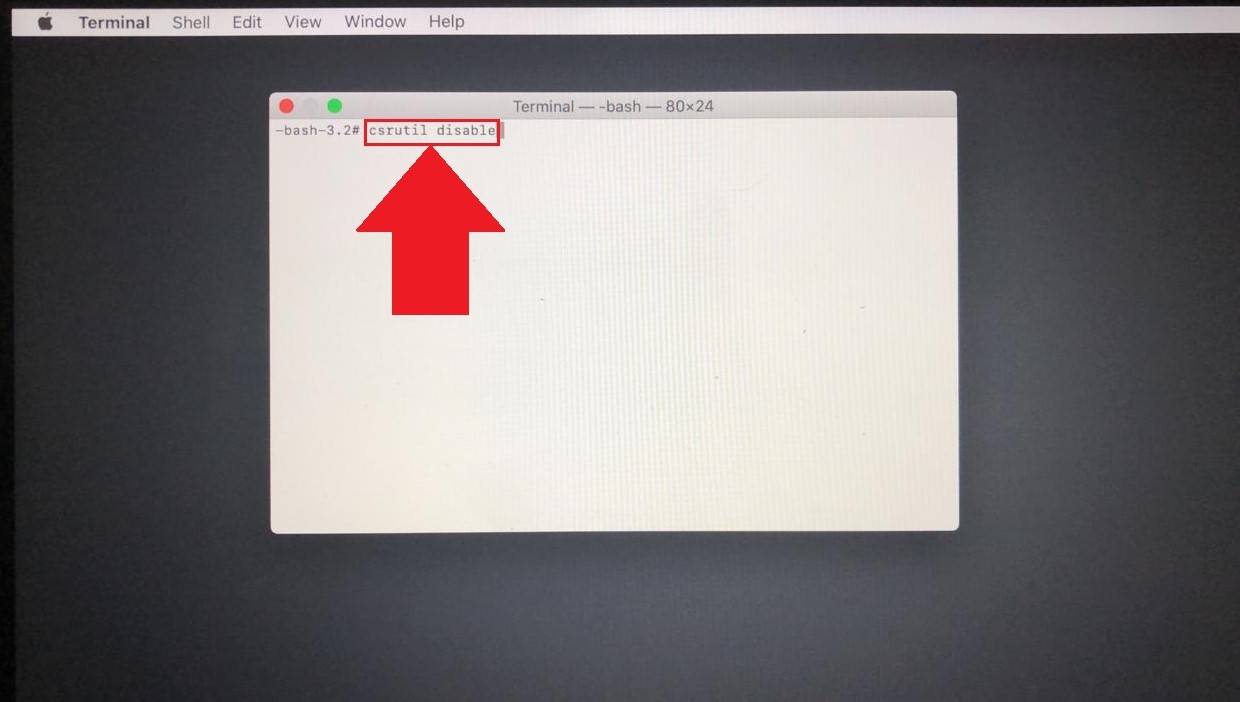 5. Next, open the Apple menu at the top left and select Restart.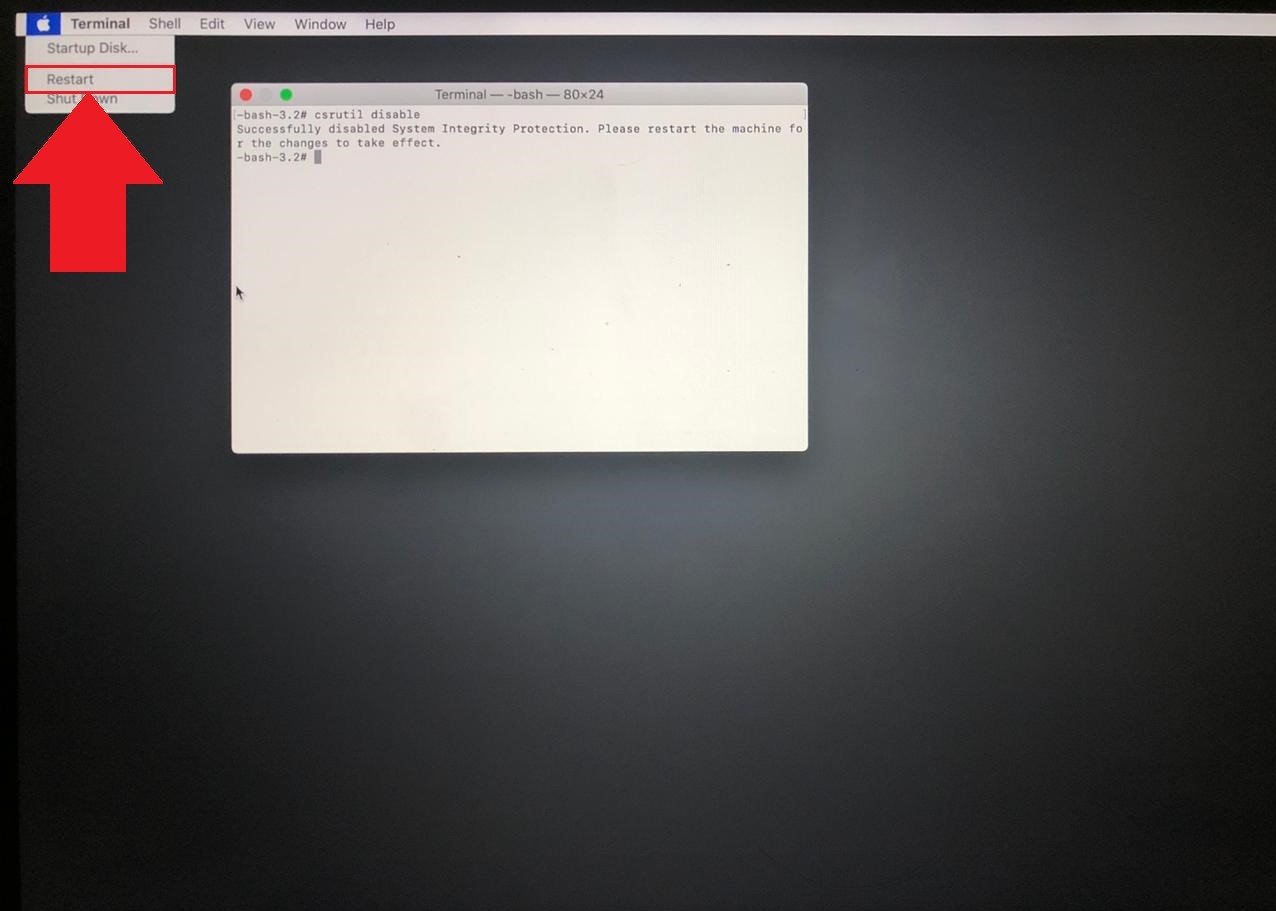 6. Your macOS will boot up. Now, open the Launchpad from the dock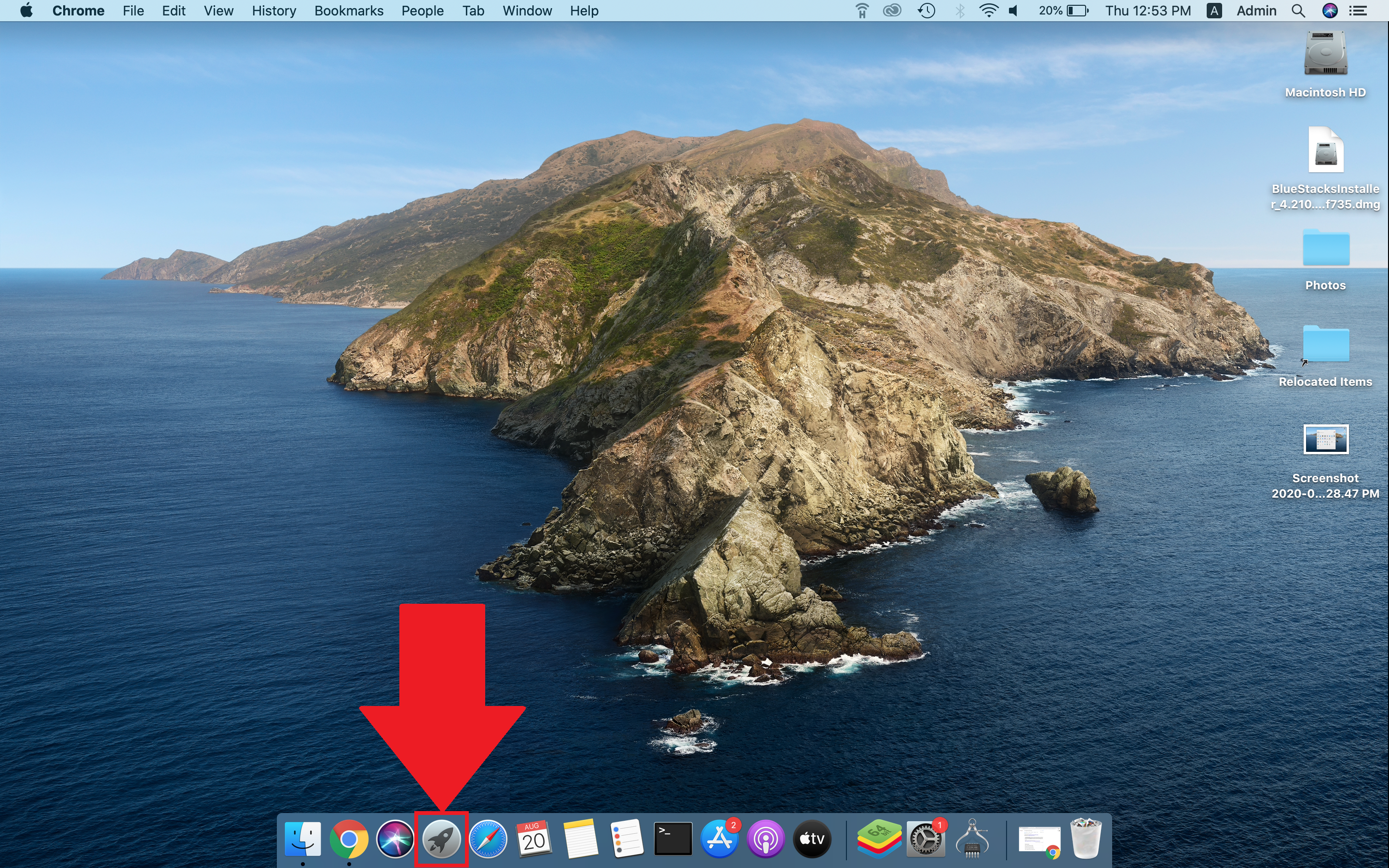 7. Next, type in "Terminal" in the search bar
8. The search results will now show you the application. Open it by clicking on it.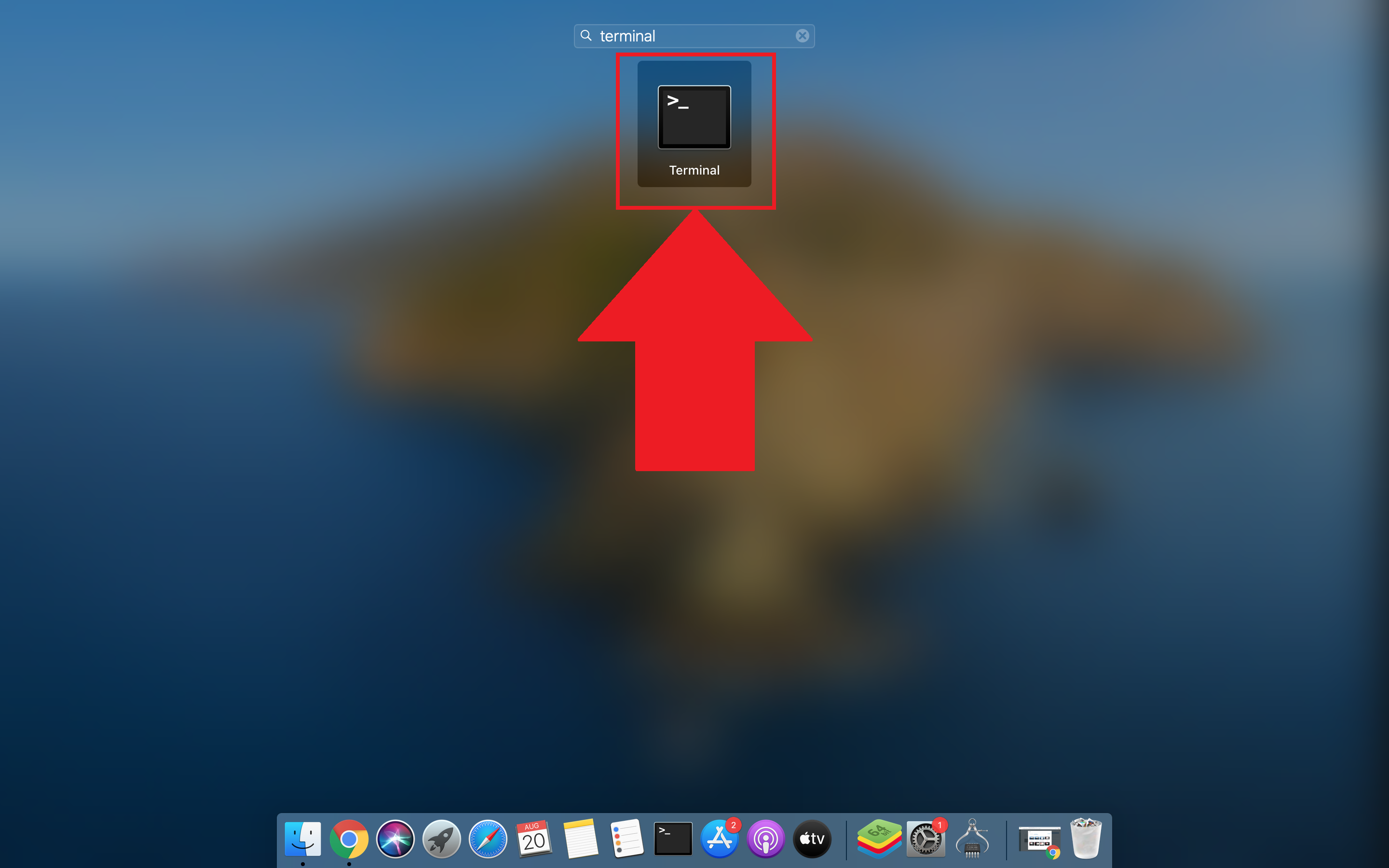 9. Once Terminal launches, enter the command: sudo chflags -R restricted /Library/StagedExtensions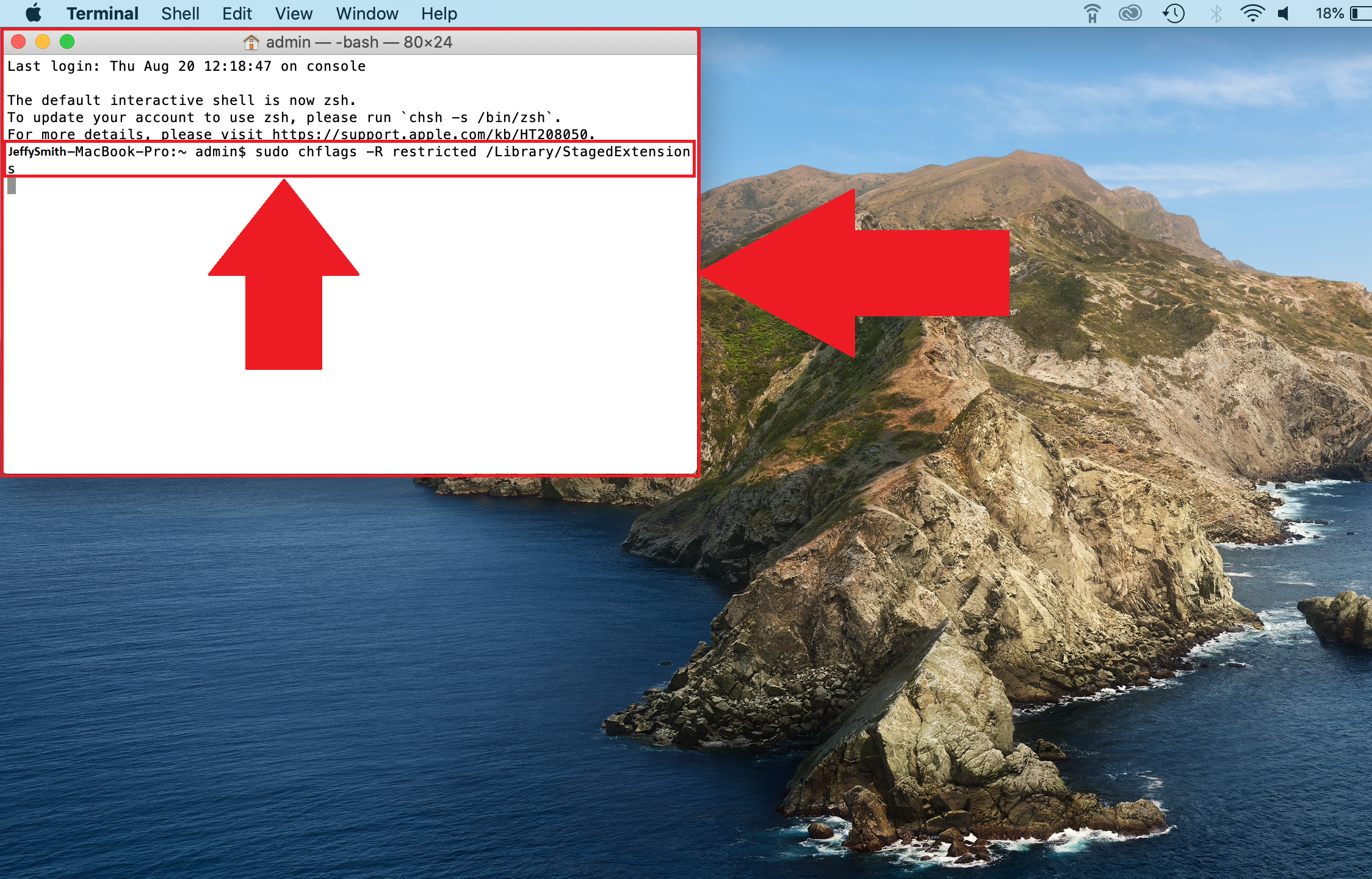 10. Next, restart your Mac again and enter the Recovery mode.
11. Now, open the Terminal once again from Utilities and type: csrutil enable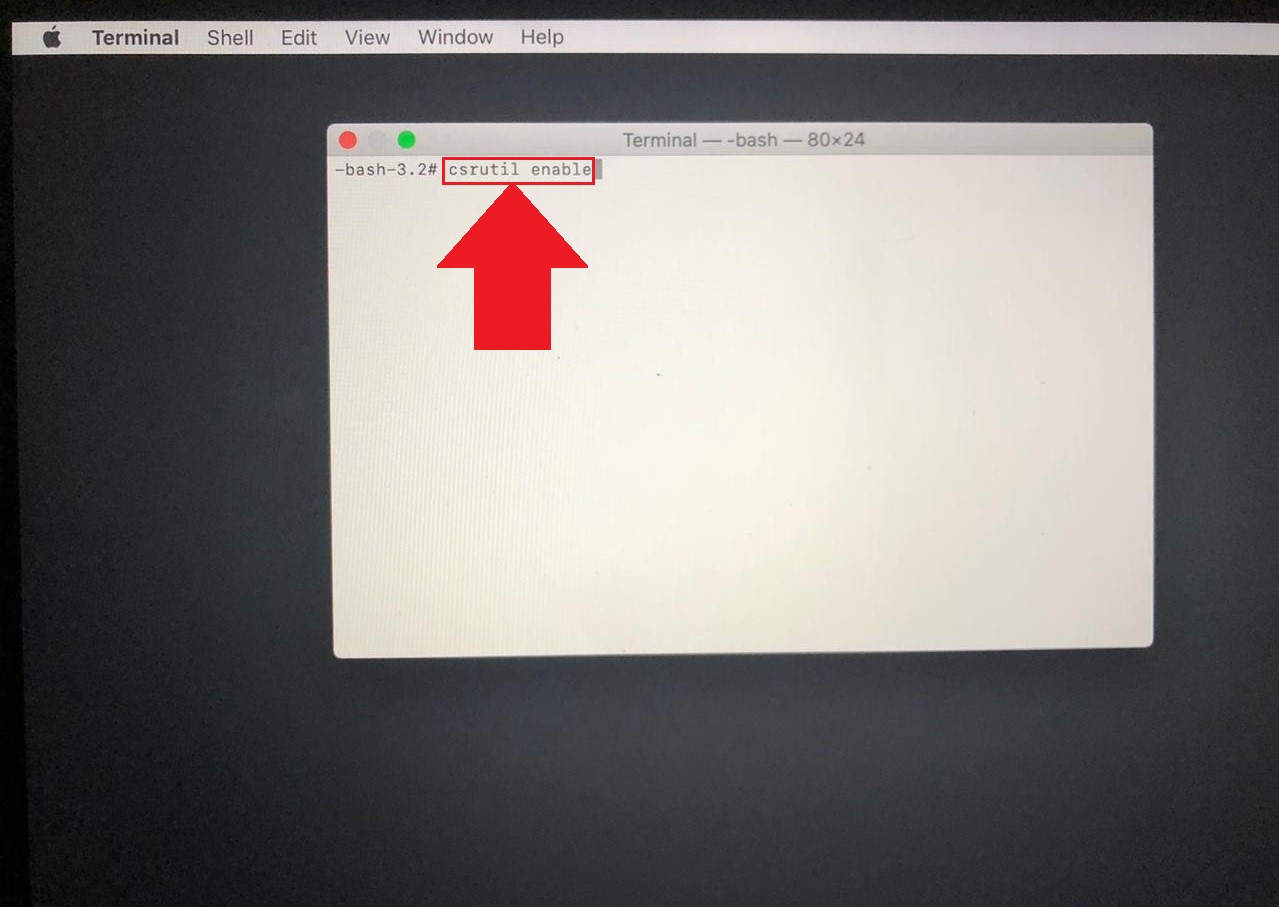 There you have it. BlueStacks will now have permission to run on your Mac.
---
Thank you for choosing BlueStacks. We hope you enjoy using it. If you have any further questions, please contact us at support@bluestacks.com. Happy Gaming!
Last updated on August 19, 2020