How will this help?
This detailed guide will help you select a custom path or drive location on your computer for installing BlueStacks.
This article includes the following information:
---
How to install BlueStacks to a custom path or location
1. Download the latest version of BlueStacks by clicking on the Download BlueStacks button at the top of this page.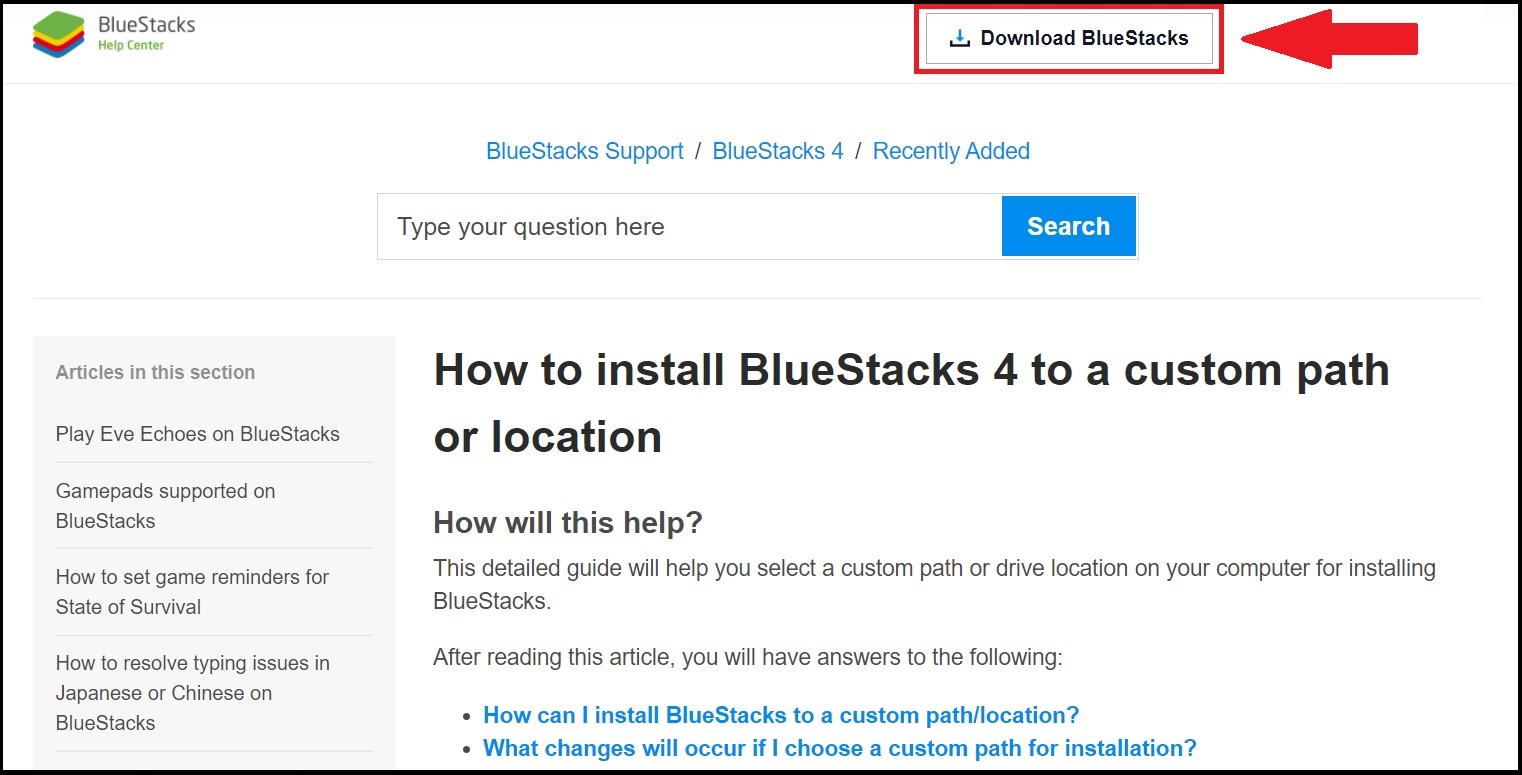 2. Once the installer file has downloaded, go to its location and launch the installer, as shown below.
3. The installer will then launch, as shown below. To select a custom path, click on Customize Installation.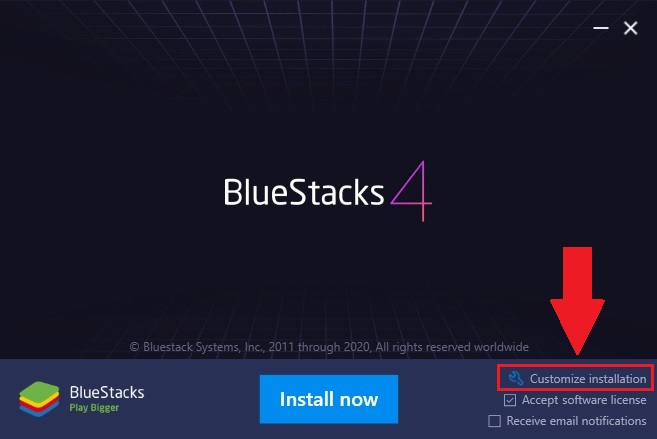 4. The installer will now show you the current path of installation. To enter a location of your choice, either type the path in the bar or click on the Folder option to locate the path. The image below shows the default location for installation.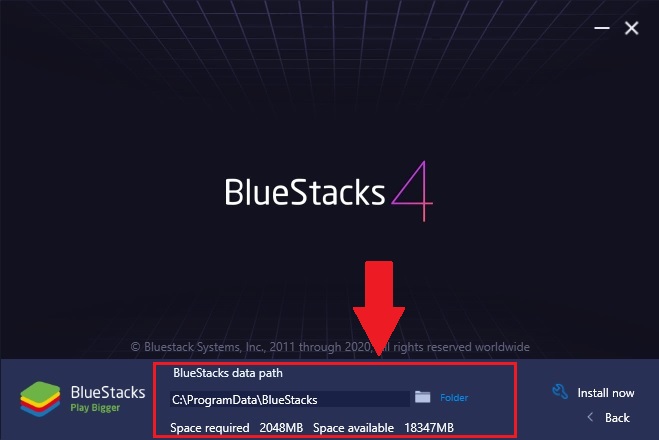 5. If you select a custom path, it will start appearing in the bar, as shown below. Click on Install now to begin the installation.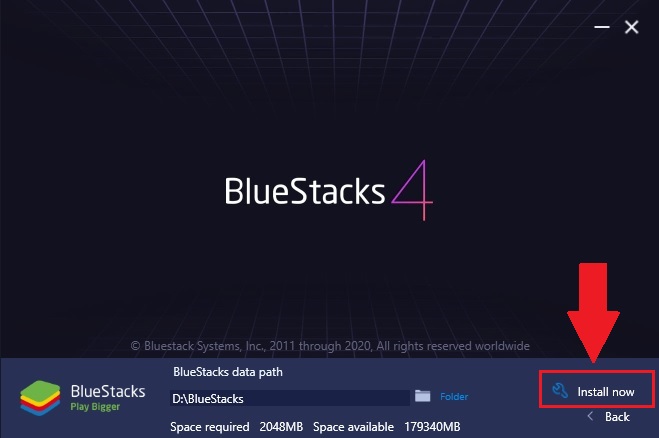 6. The installation will start. You can check the progress and the time left on the installation screen, as shown below.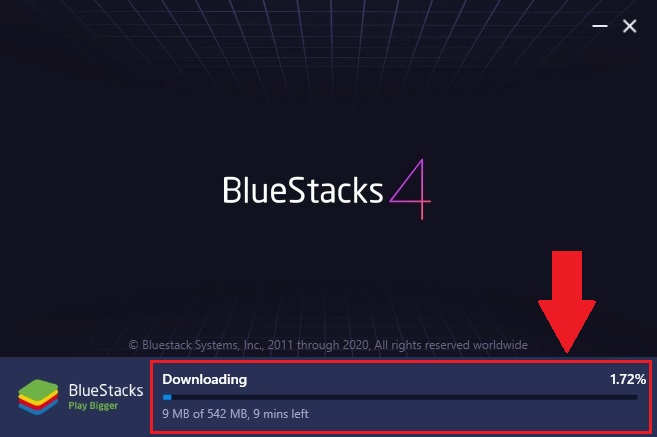 ---
Changes that occur when you choose a custom path for installation
BlueStacks primarily stores its files in 2 folders on your computer:
Program Files: This folder stores the app-related files which are needed for the proper functioning of BlueStacks on your computer.
ProgramData (or UserData): This folder stores user-specific files, which depend on the games you play, the settings you choose to keep and your logs-related information. The data in this folder helps BlueStacks give you the best possible experience based on your choice of games and preferences for using BlueStacks.
The location of the Program files folder always remains the same, irrespective of where you choose to install BlueStacks on your system. The image below shows the location for this folder.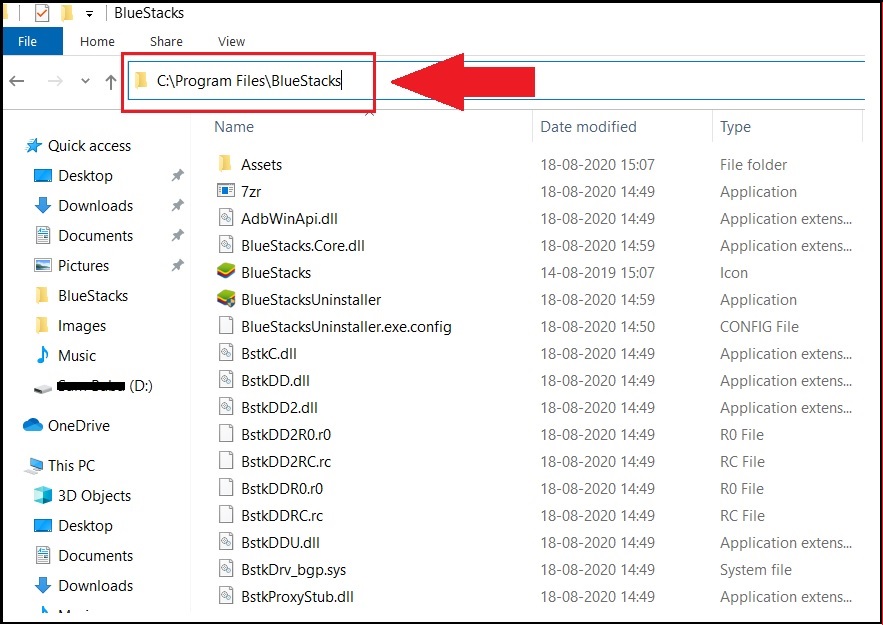 The location of the ProgramData (or UserData) folder changes, based on the location of installation selected for BlueStacks.
The image below shows its location if BlueStacks is installed to the default location.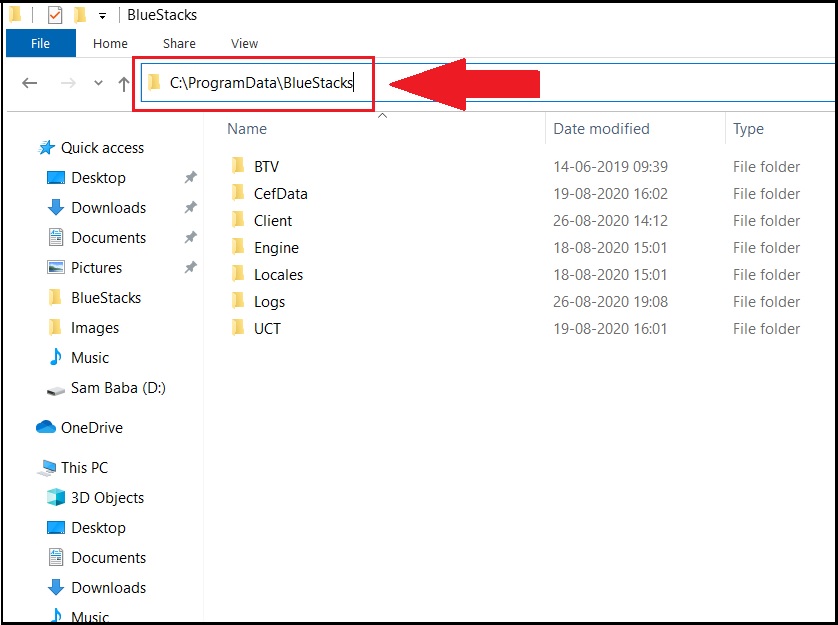 If BlueStacks is installed to a custom location, such as on D drive as seen in step 5, then the location of ProgramData (UserData) folder changes, as shown below. This means all the user-specific data is now stored on the D drive of the computer.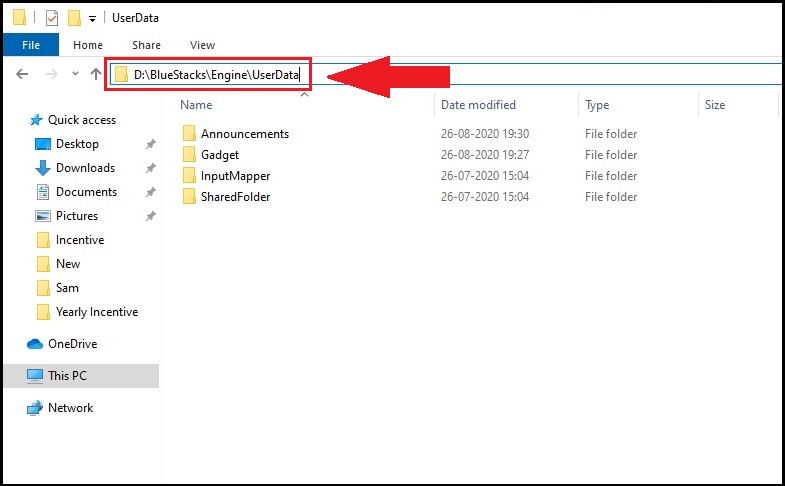 ---
Thank you for choosing BlueStacks. We hope you enjoy using it. If you have any further questions, please contact us at support@bluestacks.com. Happy Gaming!
Last updated on August 27, 2020