How will this help?
If you would like to disable the blue highlighter or the smart edge gestures while playing in full screen, this article will help you disable them easily on BlueStacks 4.
To know about how this blue highlighter can enhance your gameplay, please refer to this article.
The image below shows what the blue highlighter looks like at the top in fullscreen.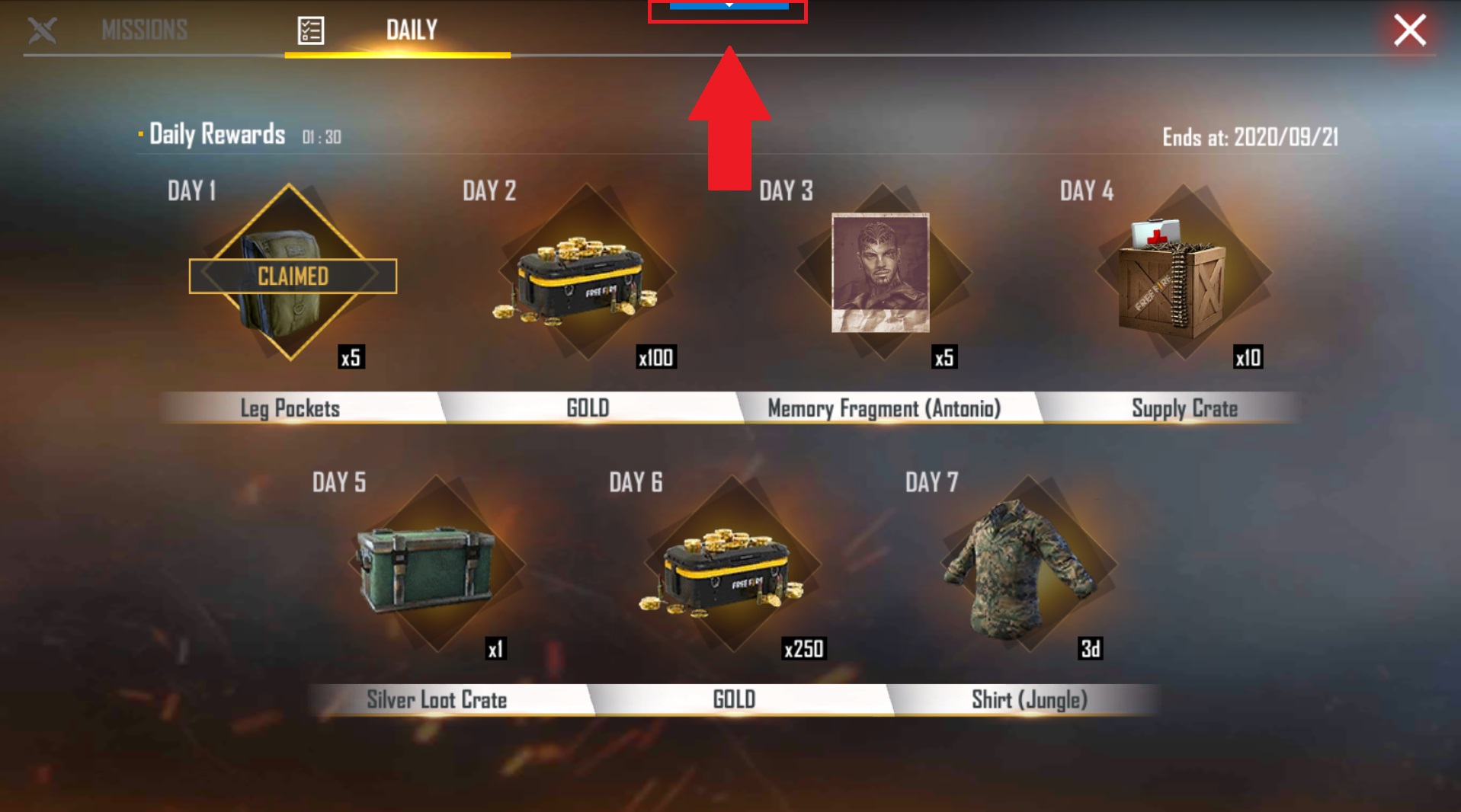 ---
Steps to disable the blue highlighter in fullscreen
1. Launch BlueStacks. On the BlueStacks home screen, click on the hamburger menu, as shown below.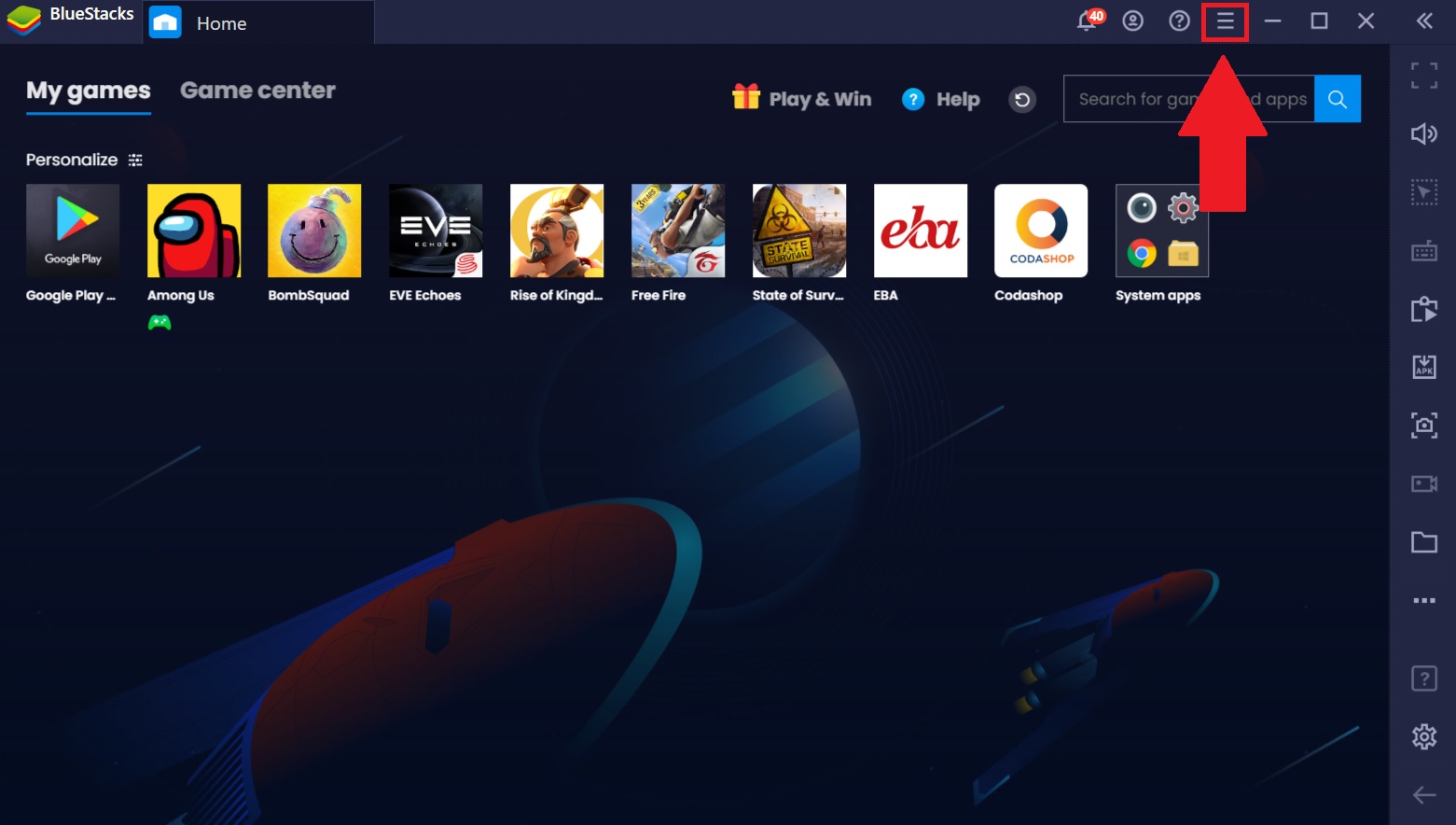 2. From the dropdown menu, select Settings.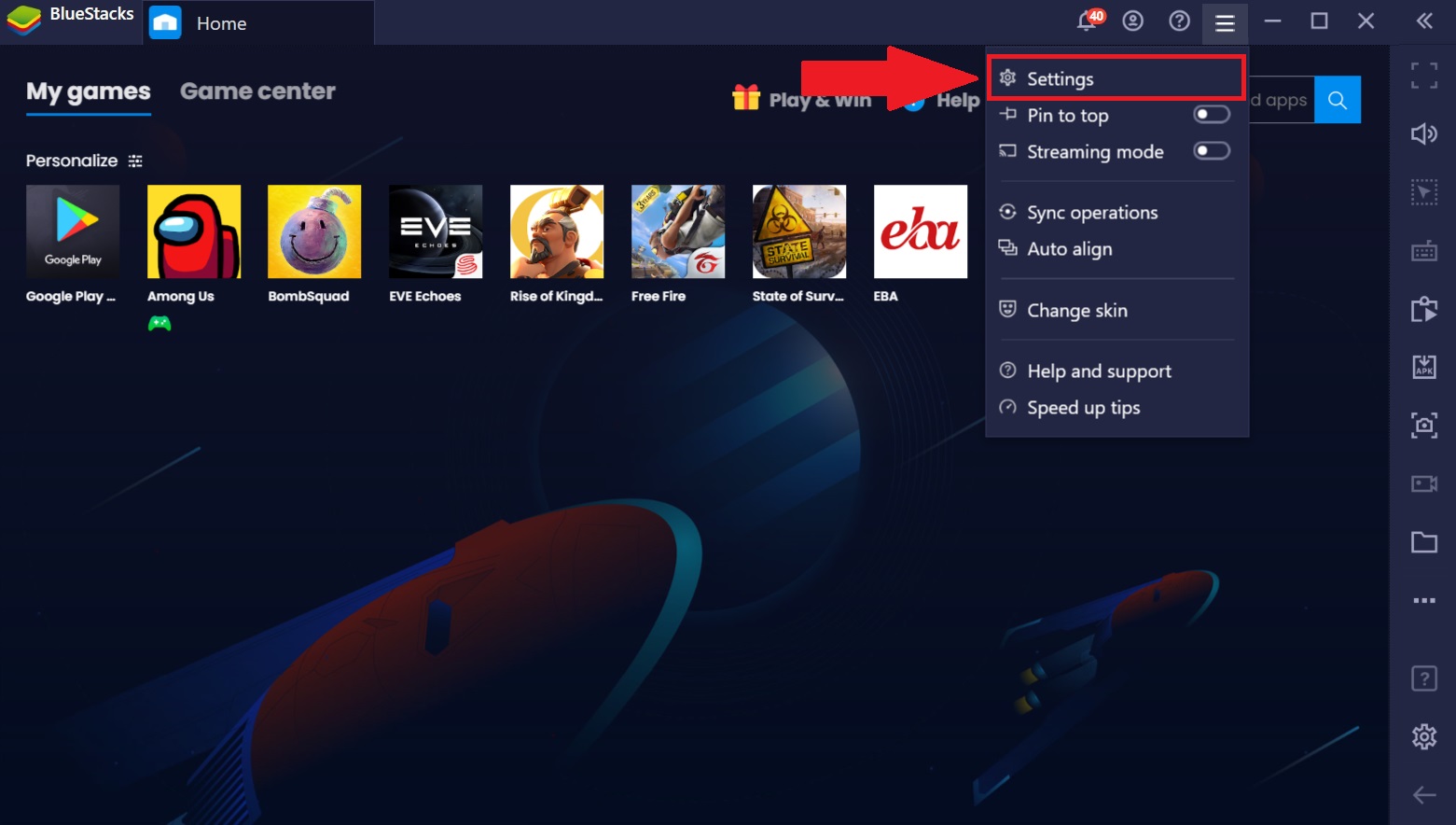 3. On the 'Settings' page, click on the Preferences tab.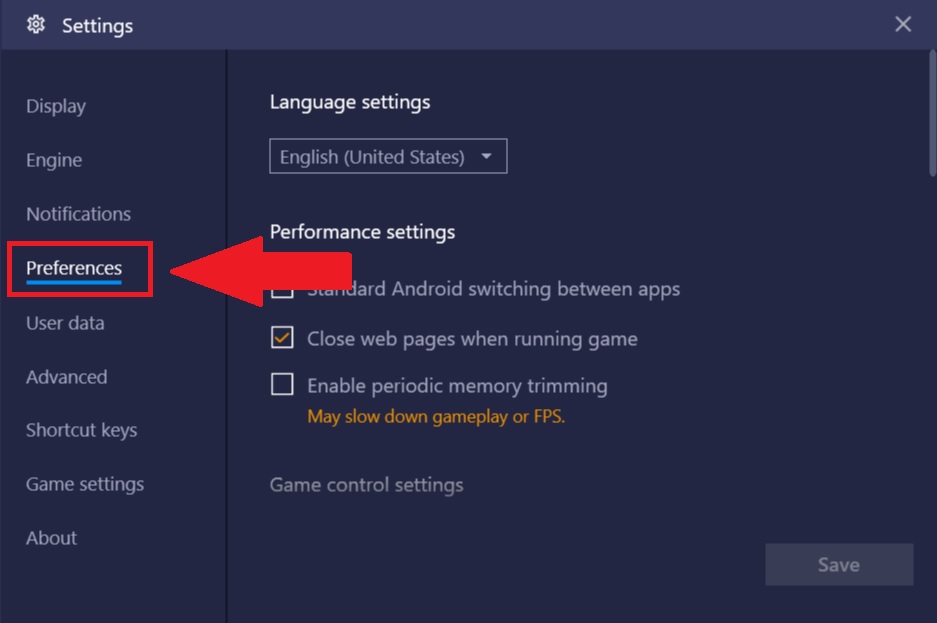 4. Now, scroll down on the Preferences settings to find the section for Platform settings, as shown in the image.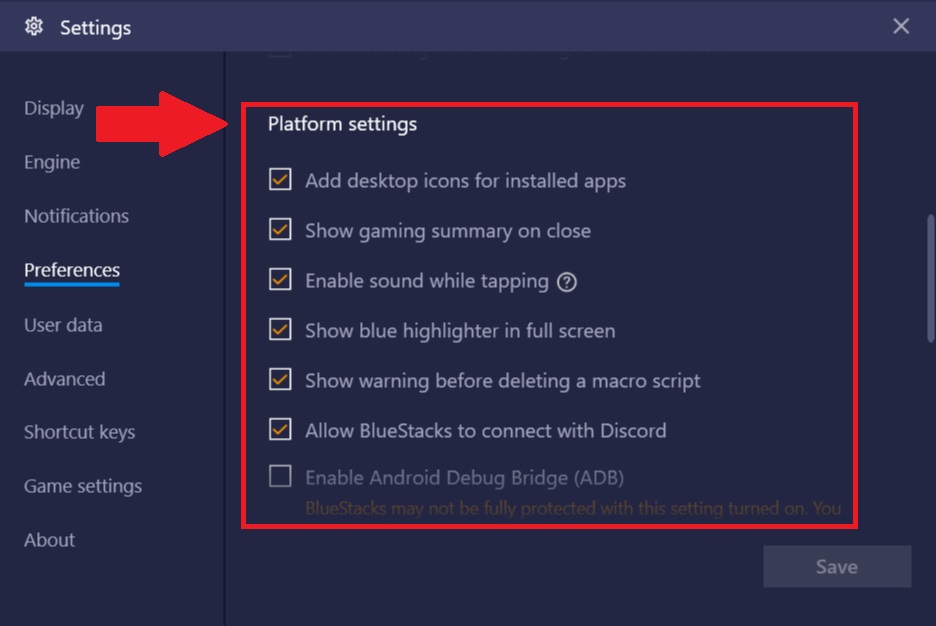 5. Locate and uncheck the box next to the option, Show blue highlighter in full screen.
Then, click on Save for the changes to take place.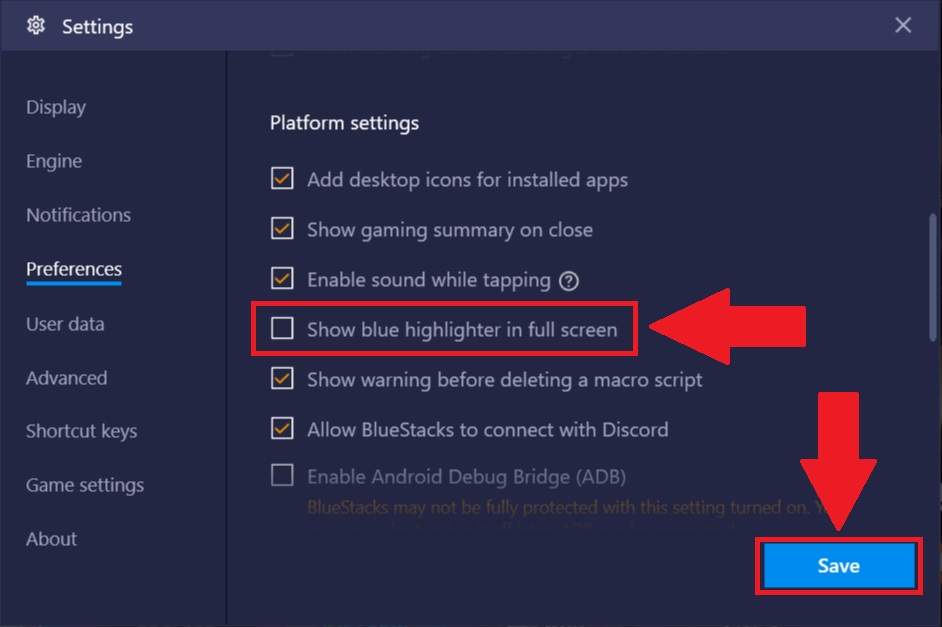 6. Now, you won't see the blue highlighter after entering full screen.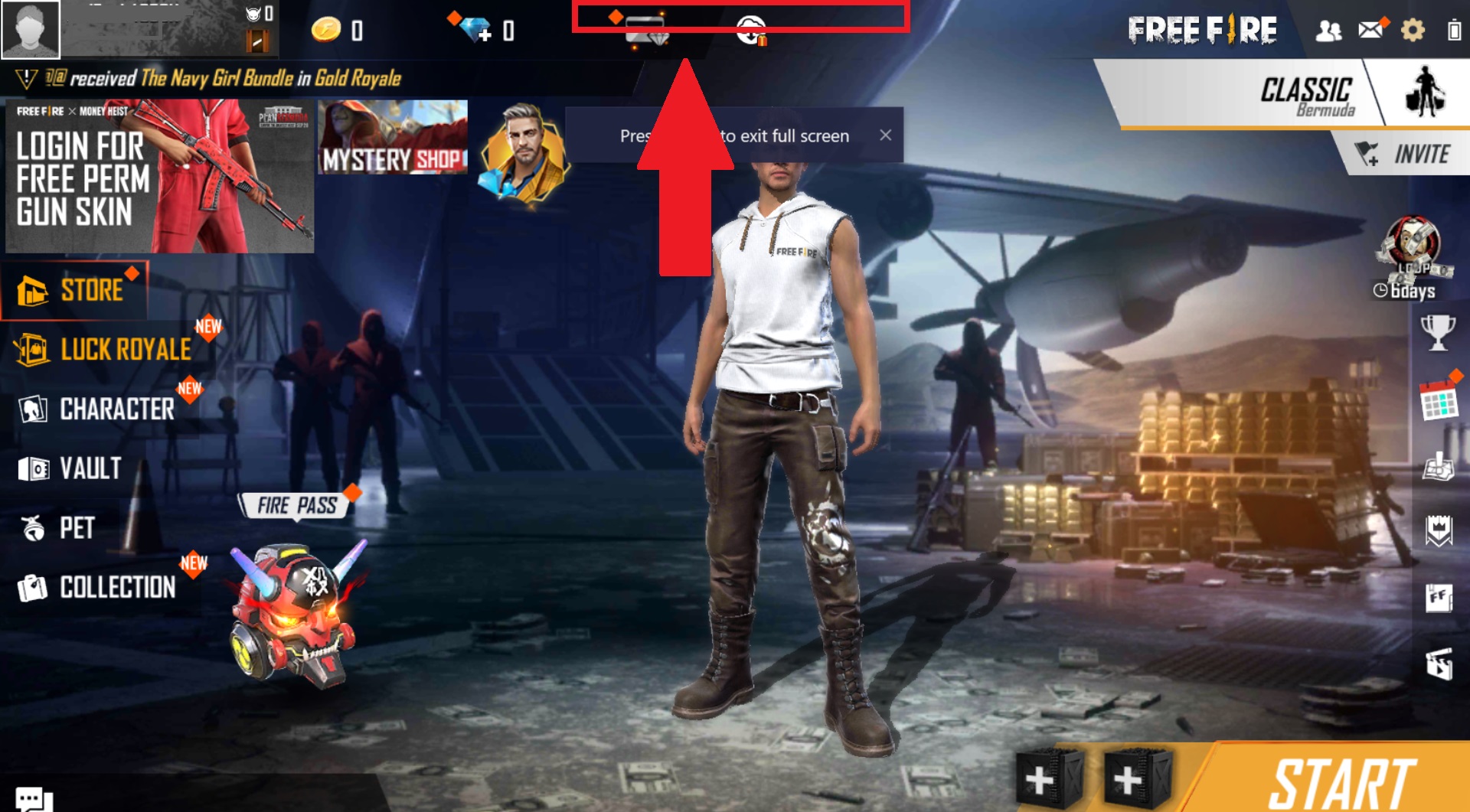 ---
Thank you for choosing BlueStacks. We hope you enjoy using it. If you have any further questions, please contact us at support@bluestacks.com. Happy Gaming!
Last updated on September 29, 2020.