How will this help?
This article will guide you on how to resolve the "Device incompatible" error while trying to download the game. This will also guide you on how to search for the game, if you're unable to see League of Legends: Wild Rift on the Google Play Store.
Download the latest version of BlueStacks.
---
Why am I seeing this error?
Using a OnePlus 3T device profile may lead to you seeing an error message such as "Your device isn't compatible with this version", as shown below.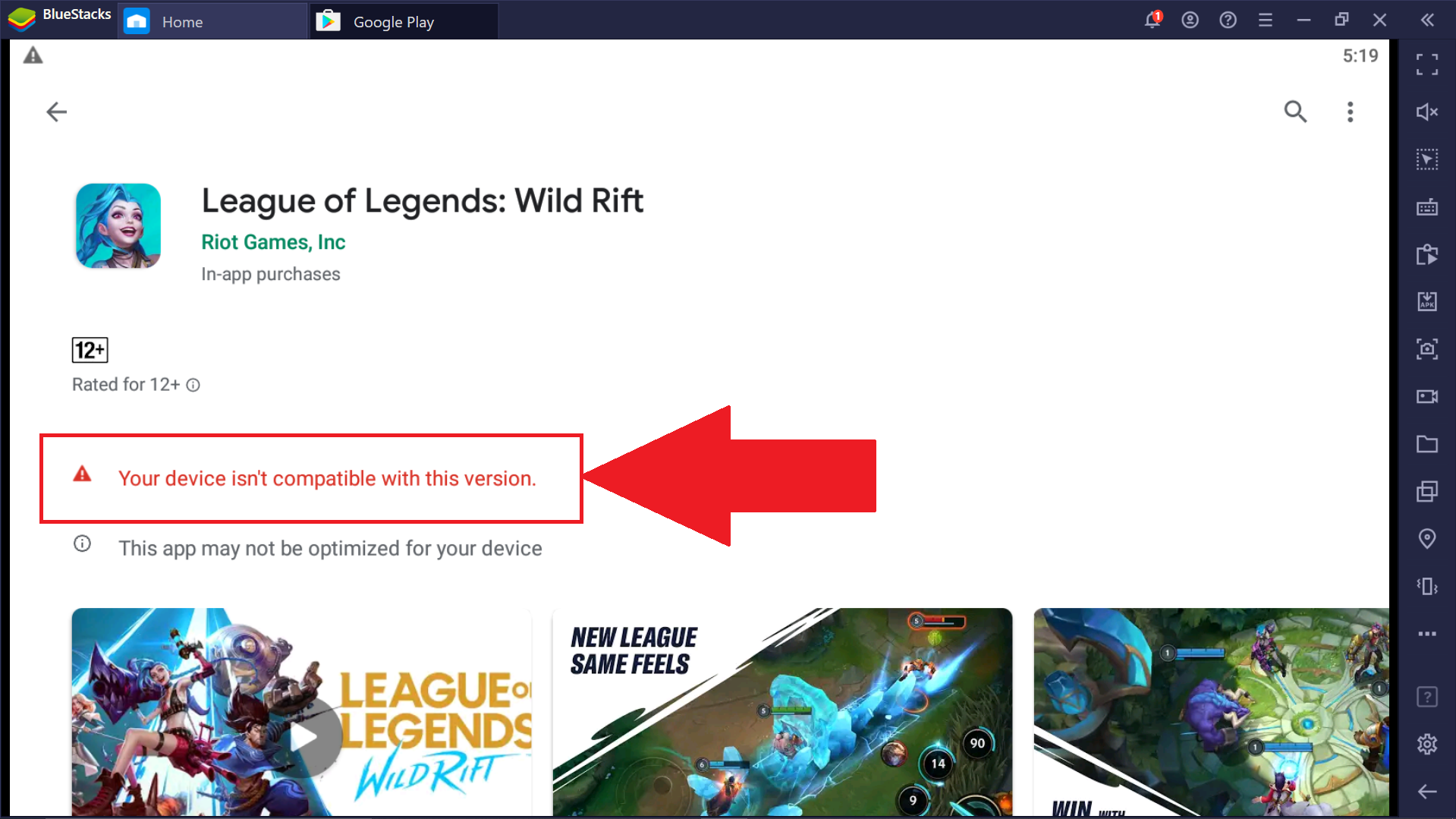 You may also not able to see League of Legends: Wild Rift while searching for it if you're using OnePlus 3T as your device profile.
To resolve such errors, please change your device profile from BlueStacks settings.
---
How can I change my device profile?
1. Launch BlueStacks and click on the gear icon to access the Settings menu.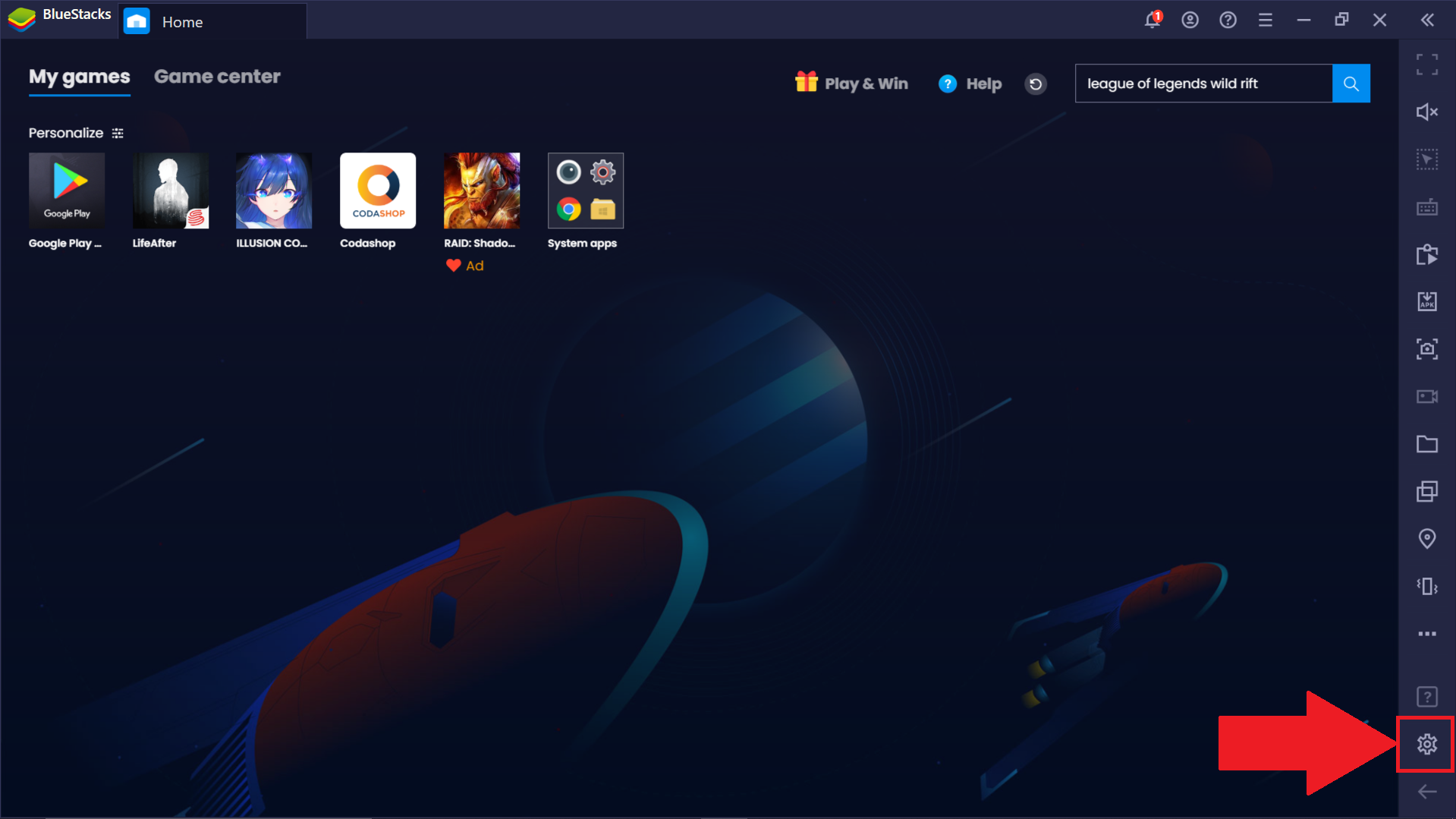 2. On the "Settings" page, click on the Device tab.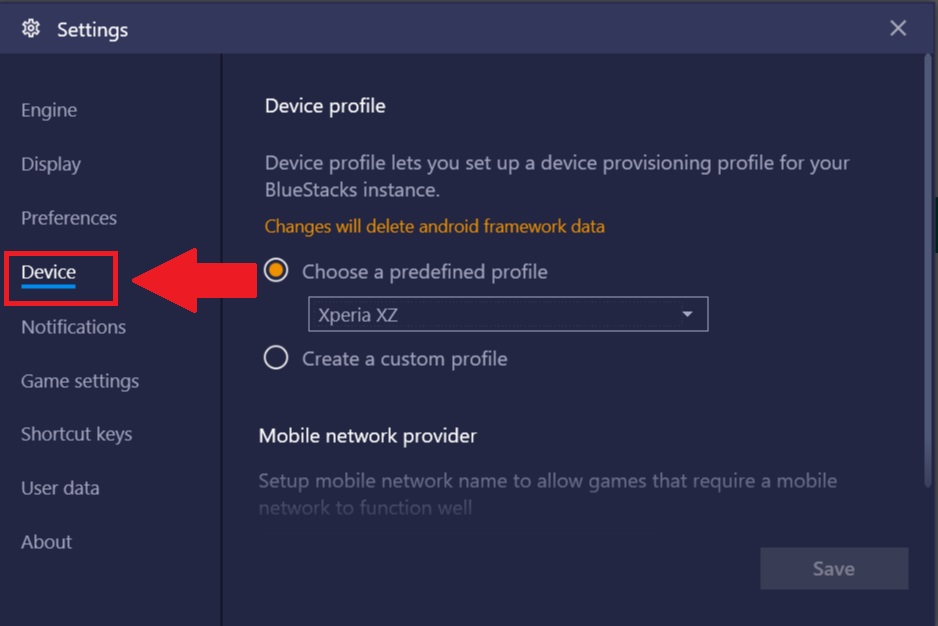 3. Click on the current device profile selected. A drop-down menu will then appear from where you can select any device profile other than OnePlus 3T. For example, we'll be selecting "Samsung Galaxy S10".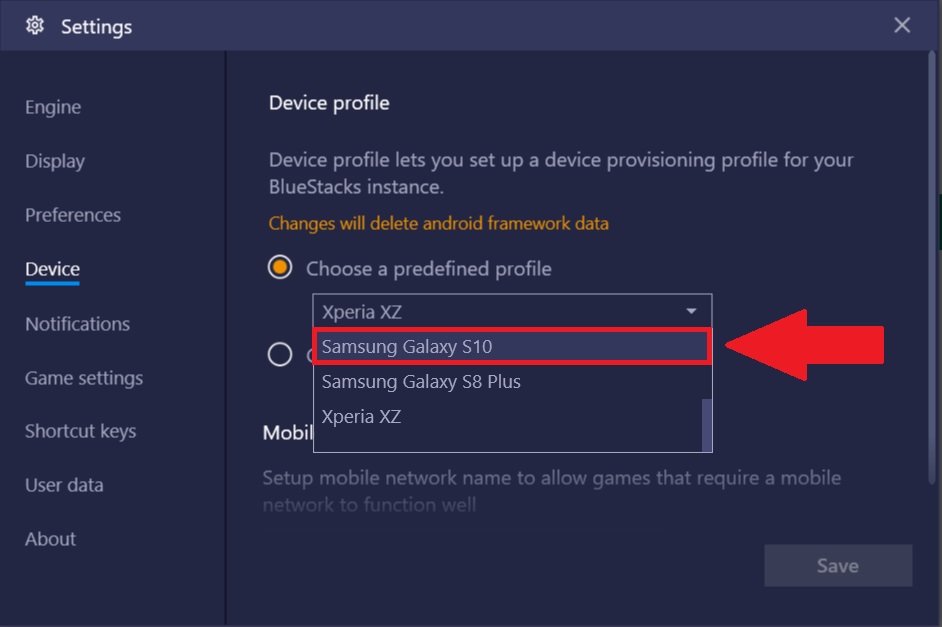 4. Once a device profile has been selected, click on "Save".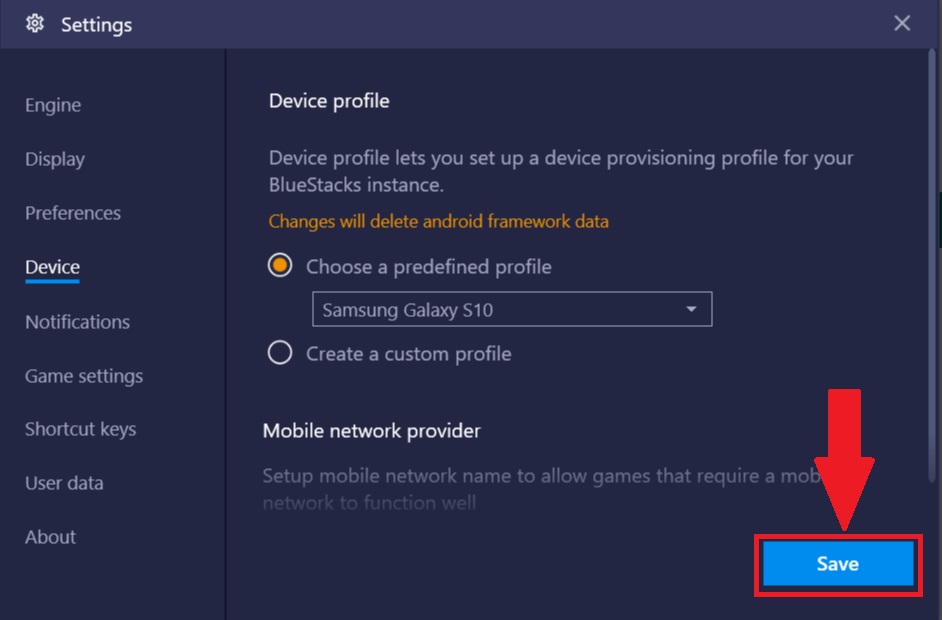 ---
How can I search for and download League of Legends: Wild Rift?
1. Click on the Google Play Store icon on your home screen.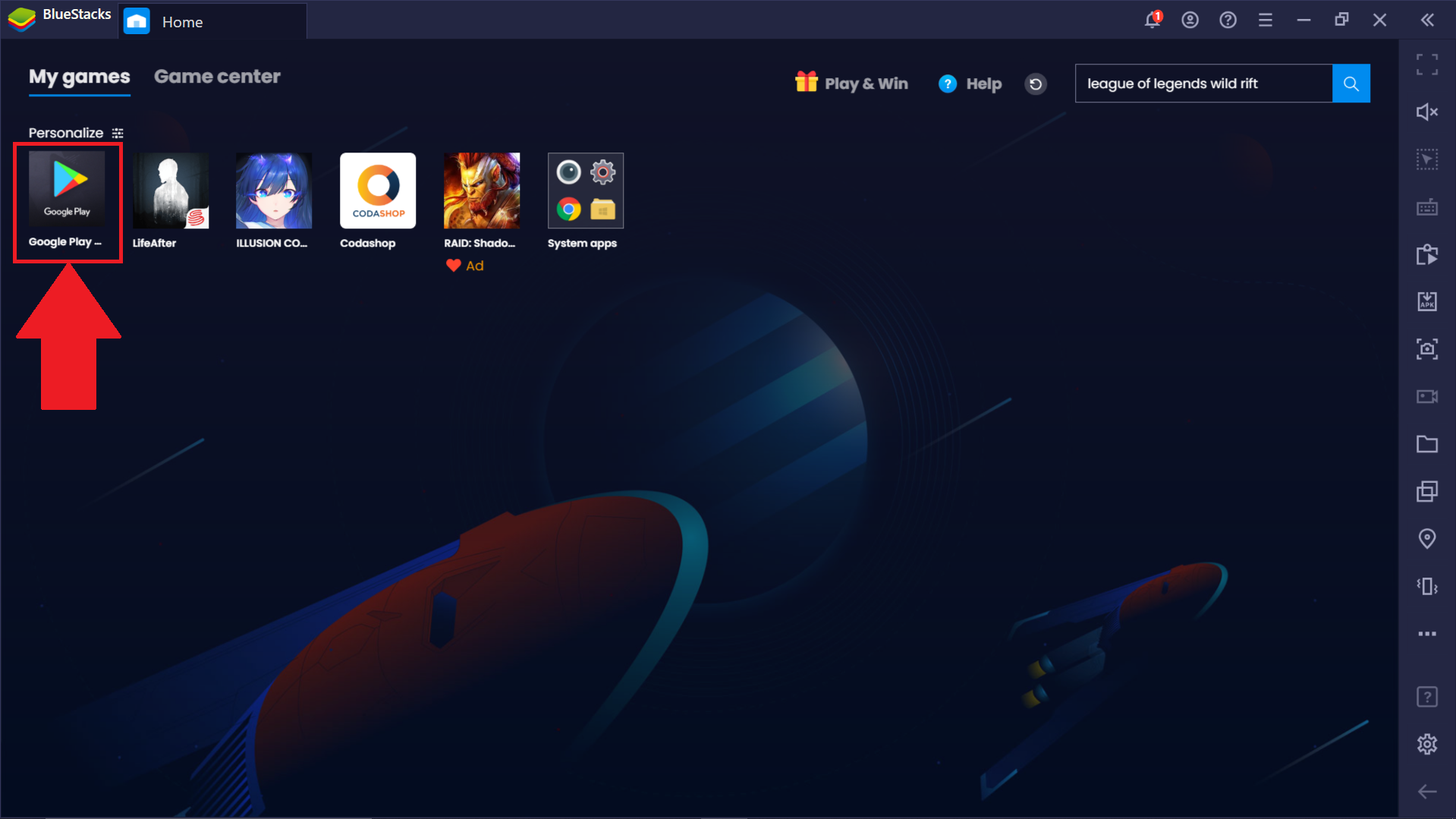 2. Click on the search bar and type "League of Legends: Wild Rift".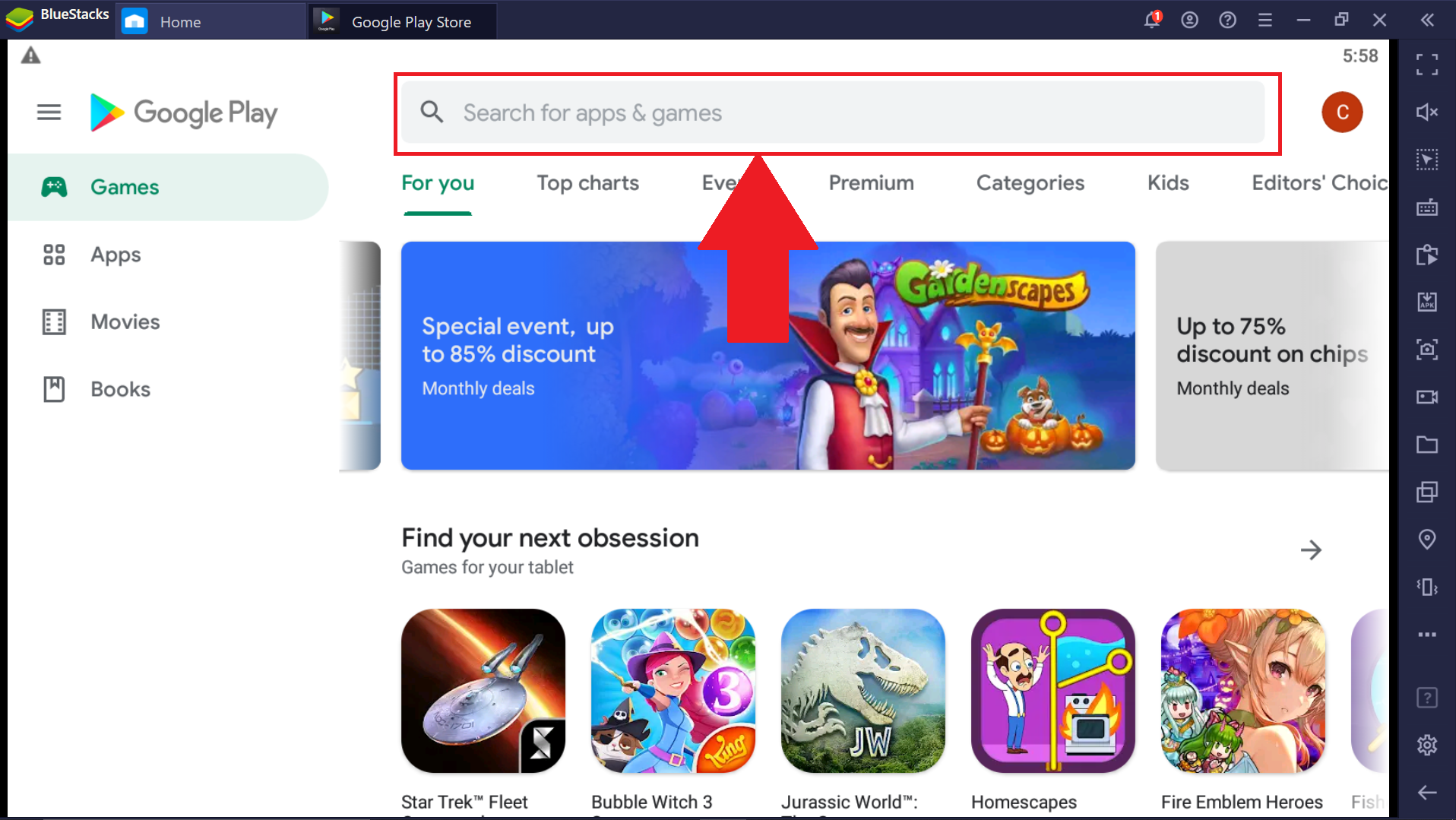 3. At the time of writing this, League of Legends: Wild Rift has just exited the Beta stage. In some countries, it will be available for download while in some it will ask you to pre-register.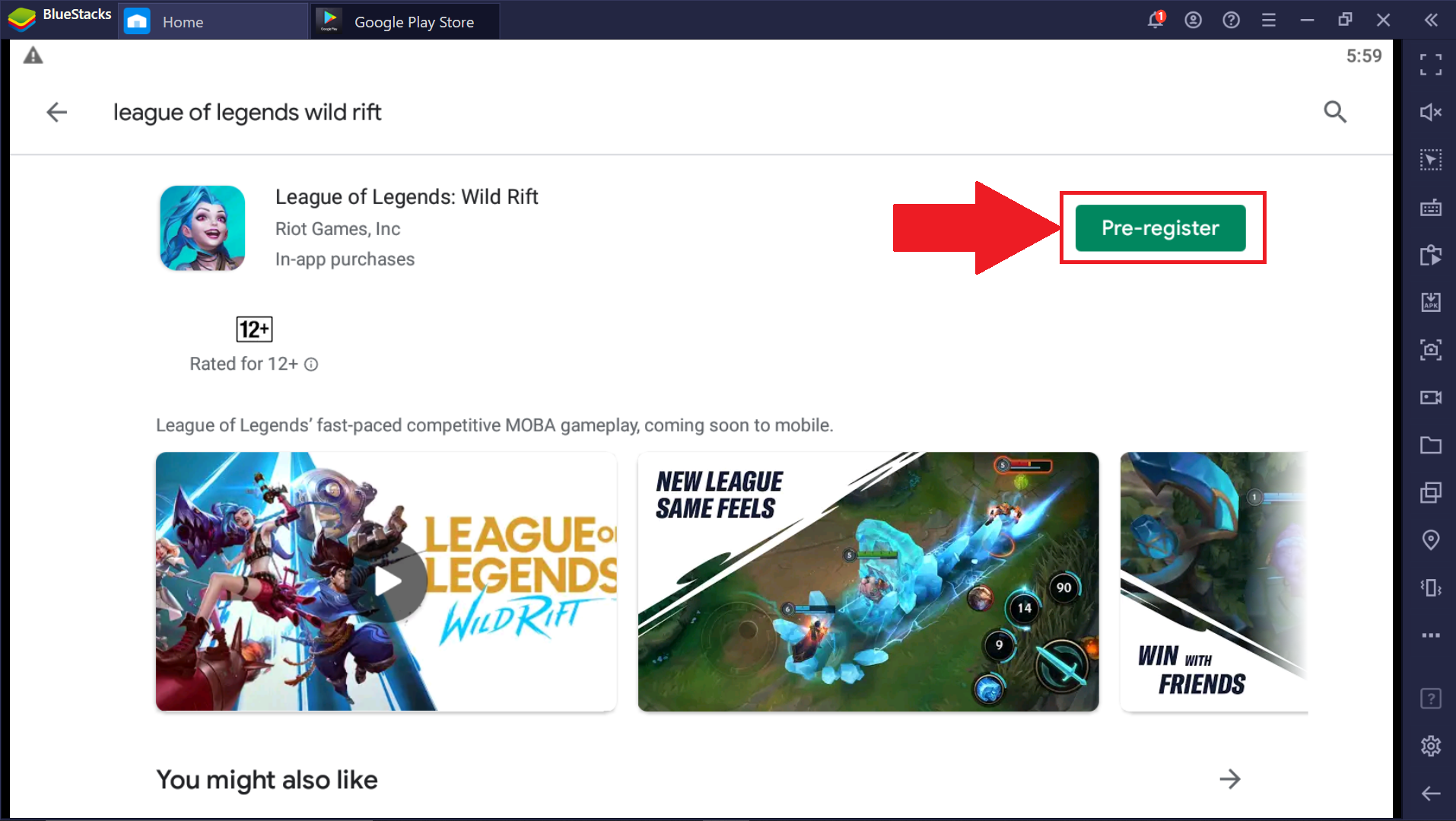 If the game is available for download in your country, you will see an "Install" button there. To proceed with the installation, click on "Install".
---
Thank you for choosing BlueStacks. We hope you enjoy using it. If you have any further questions, please contact us at support@bluestacks.com. Happy Gaming!
Last updated on Dec 8, 2020