How will this help?
In several apps such as WeChat and Master Shaker, you need to shake your device in order to perform an action.
The shake control in BlueStacks for macOS allows you to easily perform such actions. You can use it by either pressing Command + Shift + S keys or by following the steps mentioned below.
---
How can I use the shake control?
1. Launch BlueStacks and open any app where you have to use the shake control.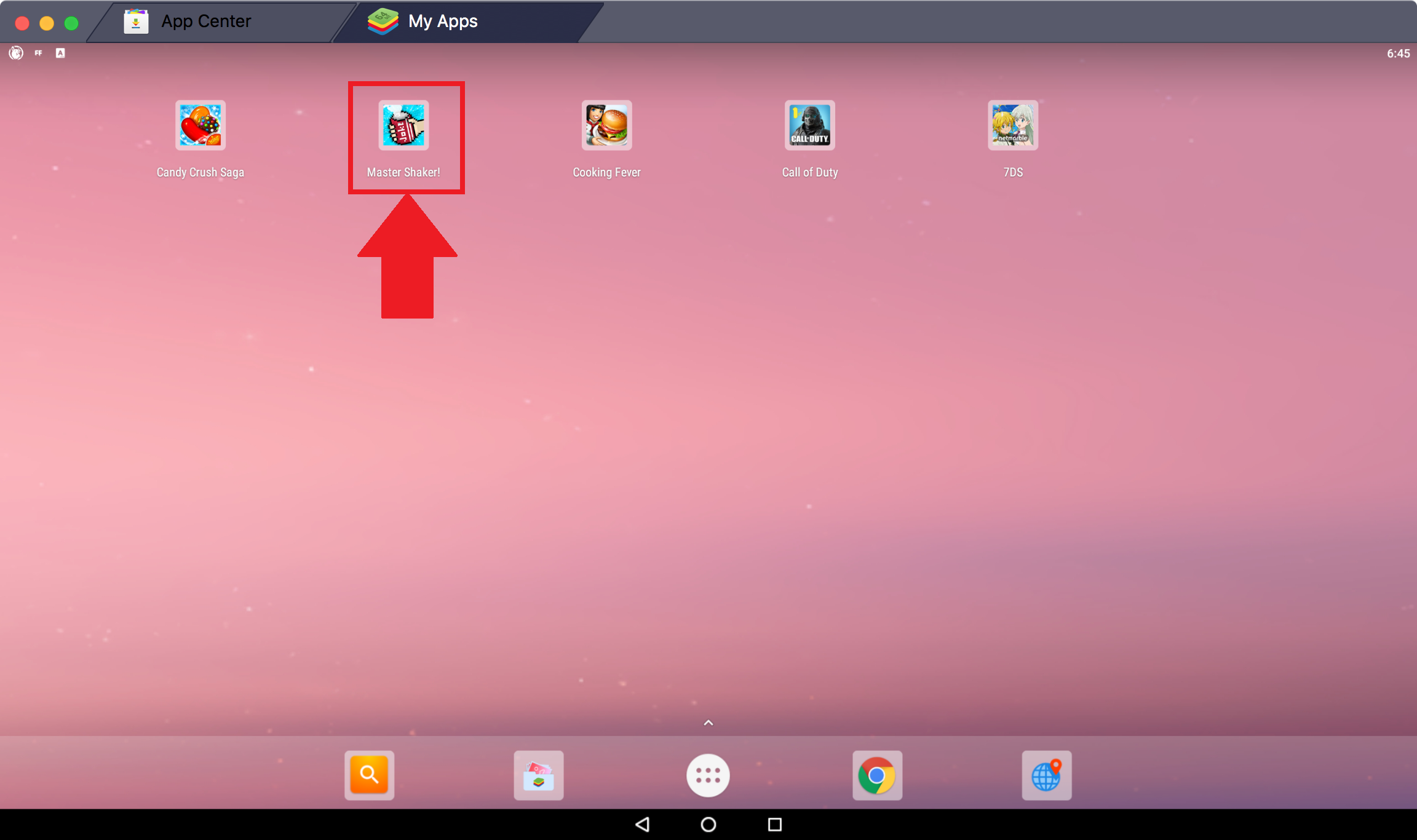 2. Now, take your mouse cursor to the top of your screen. A menu bar will then appear.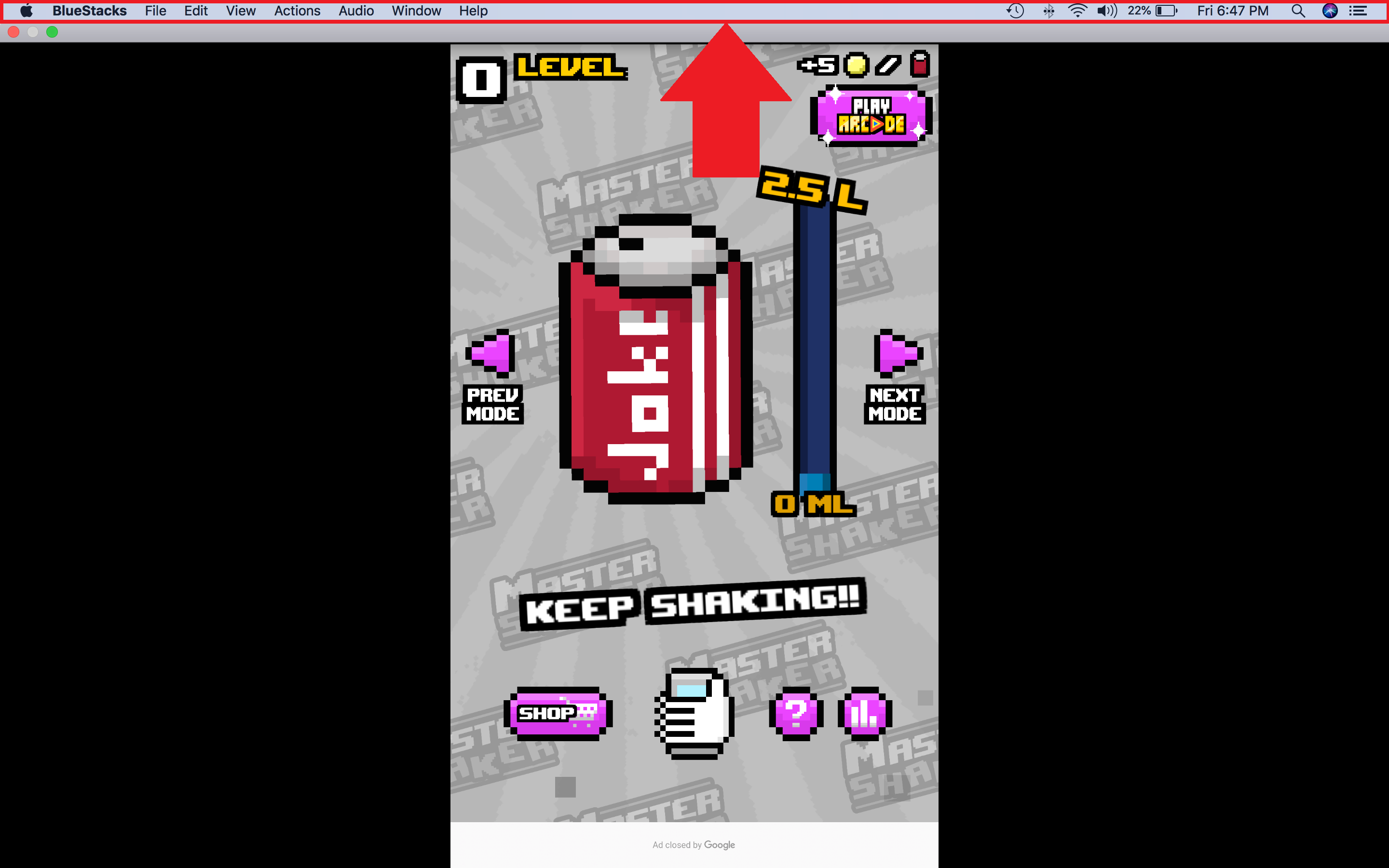 3. Here, click on the Actions tab.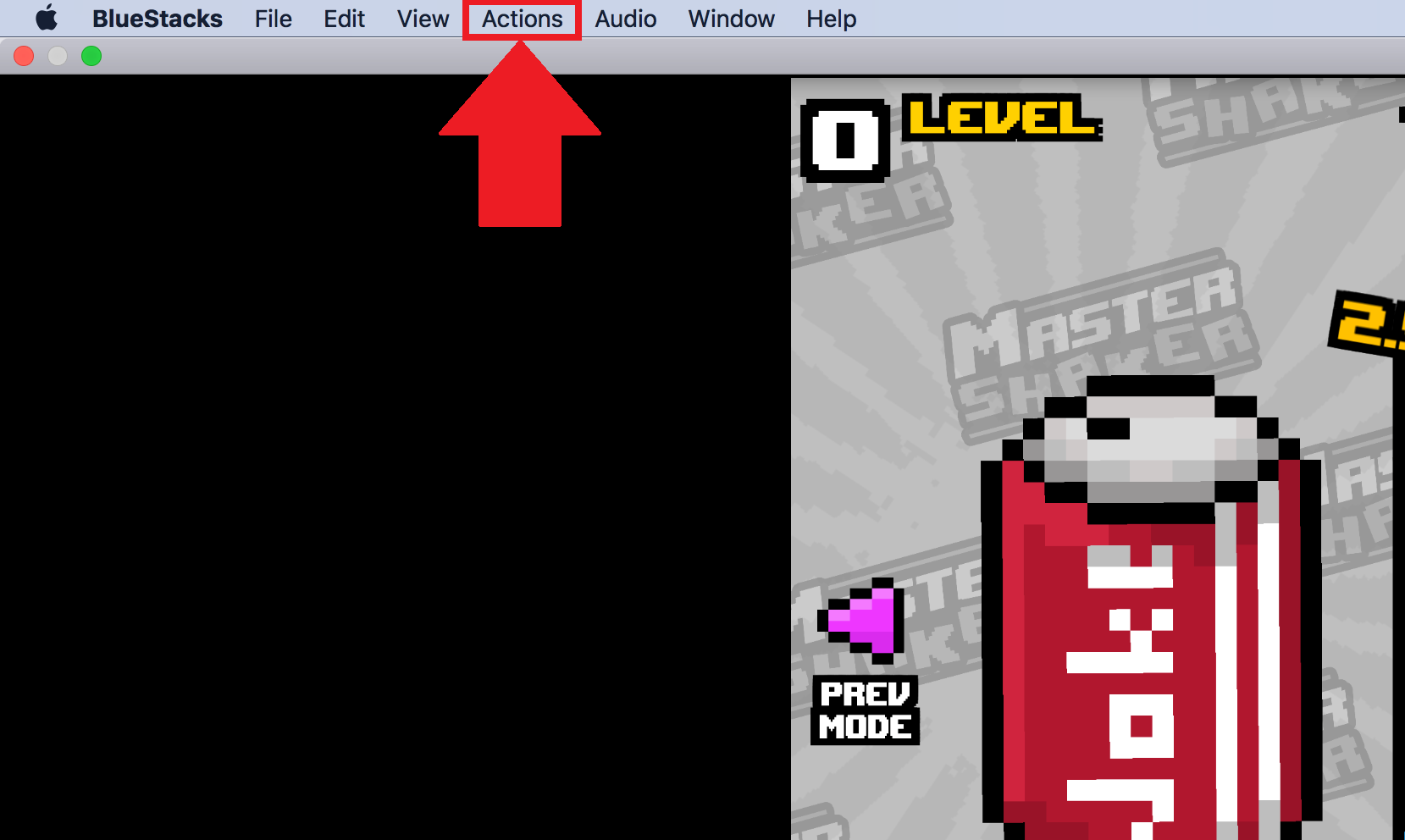 4. A drop-down menu will appear. Here, click on the shake device button.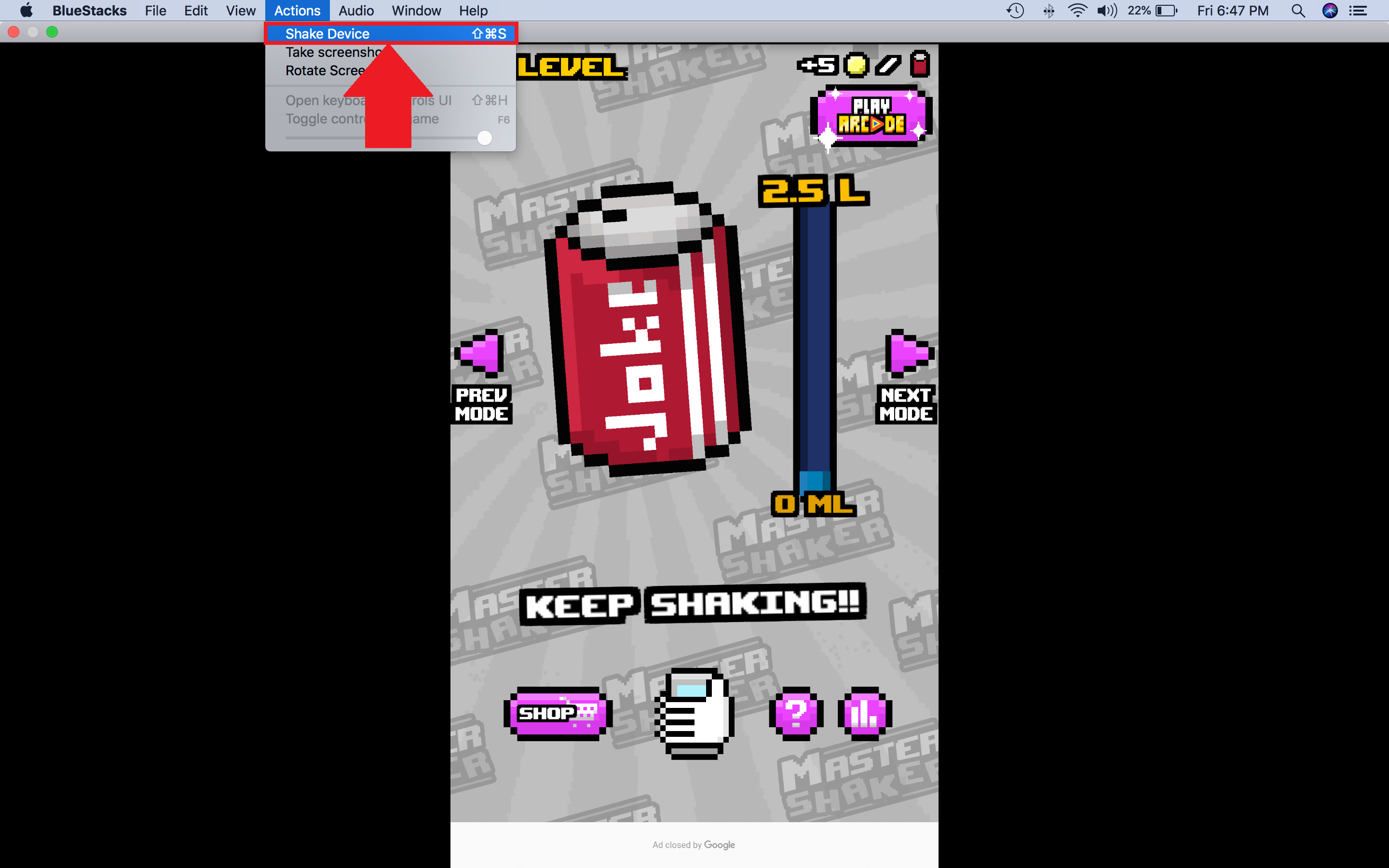 The action which required you to shake the device will now be performed.
---
Thank you for choosing BlueStacks. We hope you enjoy using it. If you have any further questions, please contact us at support@bluestacks.com. Happy Gaming!
Last updated on Dec 15, 2020.