How will this help?
BlueStacks 5 Beta offers a variety of settings for you to customize according to your preferences. This article will acquaint you with these settings and show you how to use them.
---
What are the different settings available?
To explore the various settings in BlueStacks 5 Beta, you can click on the links below, which will then redirect you to the relevant information.
You can access the BlueStacks 5 Beta Settings menu either from the hamburger menu at the top or the gear icon on the side toolbar, as shown below.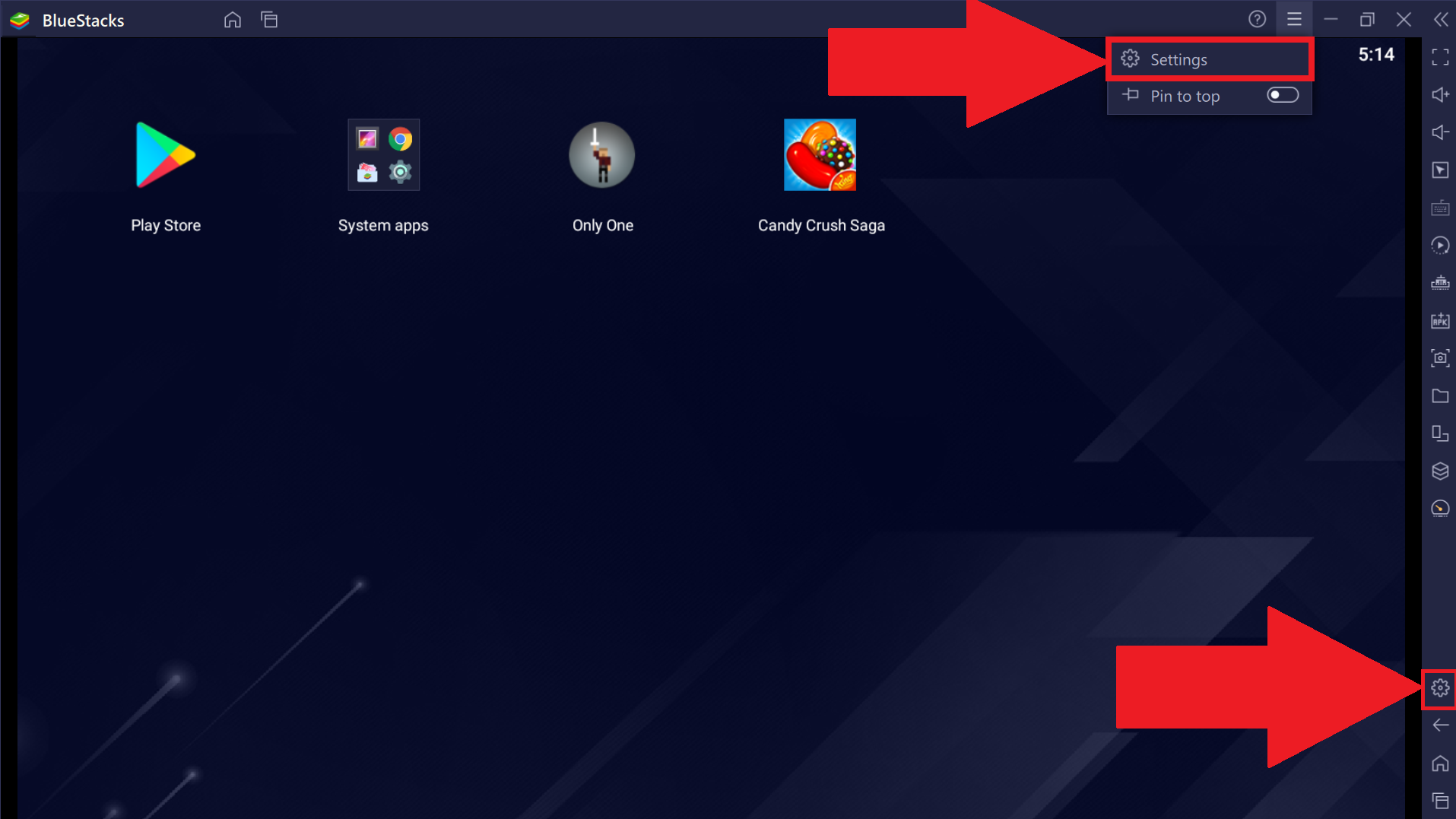 ---
Performance settings
Under Performance settings, you can:
Allot CPU cores and memory as per your preference.
Change the frame rate.
Choose to enable a high frame rate in games for a better visual experience.
Enable/disable VSync.
Opt to display FPS on the screen during gameplay.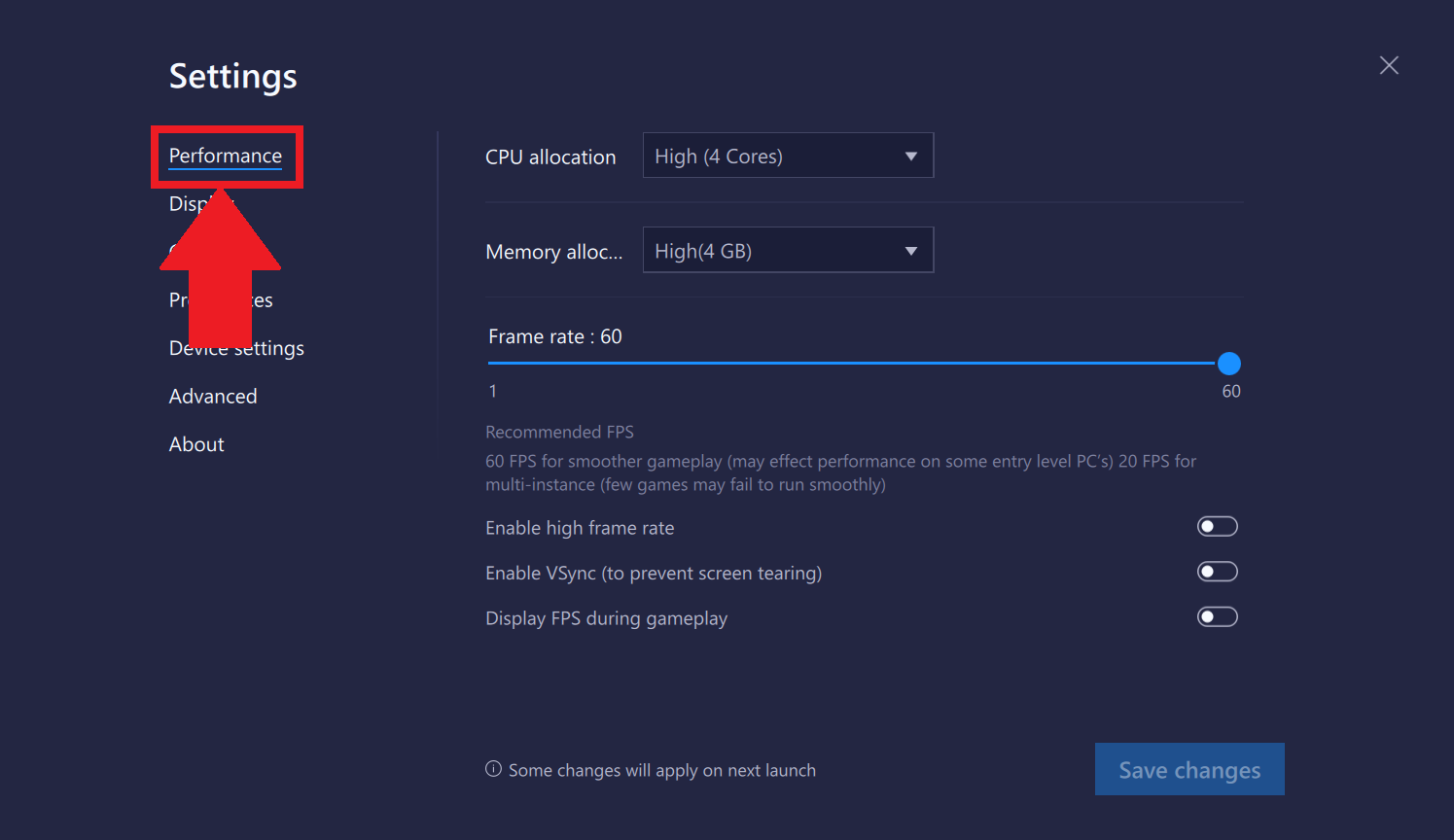 ---
Display settings
The Display settings menu lets you do the following:
Change

the

BlueStacks 5 Beta app player orientation.

Customize the display resolution.
Adjust pixel density

.
Please close and restart BlueStacks 5 Beta to make your resolution and display settings effective.
NOTE: BlueStacks 5 Beta supports up to 2560 x 1440 resolution.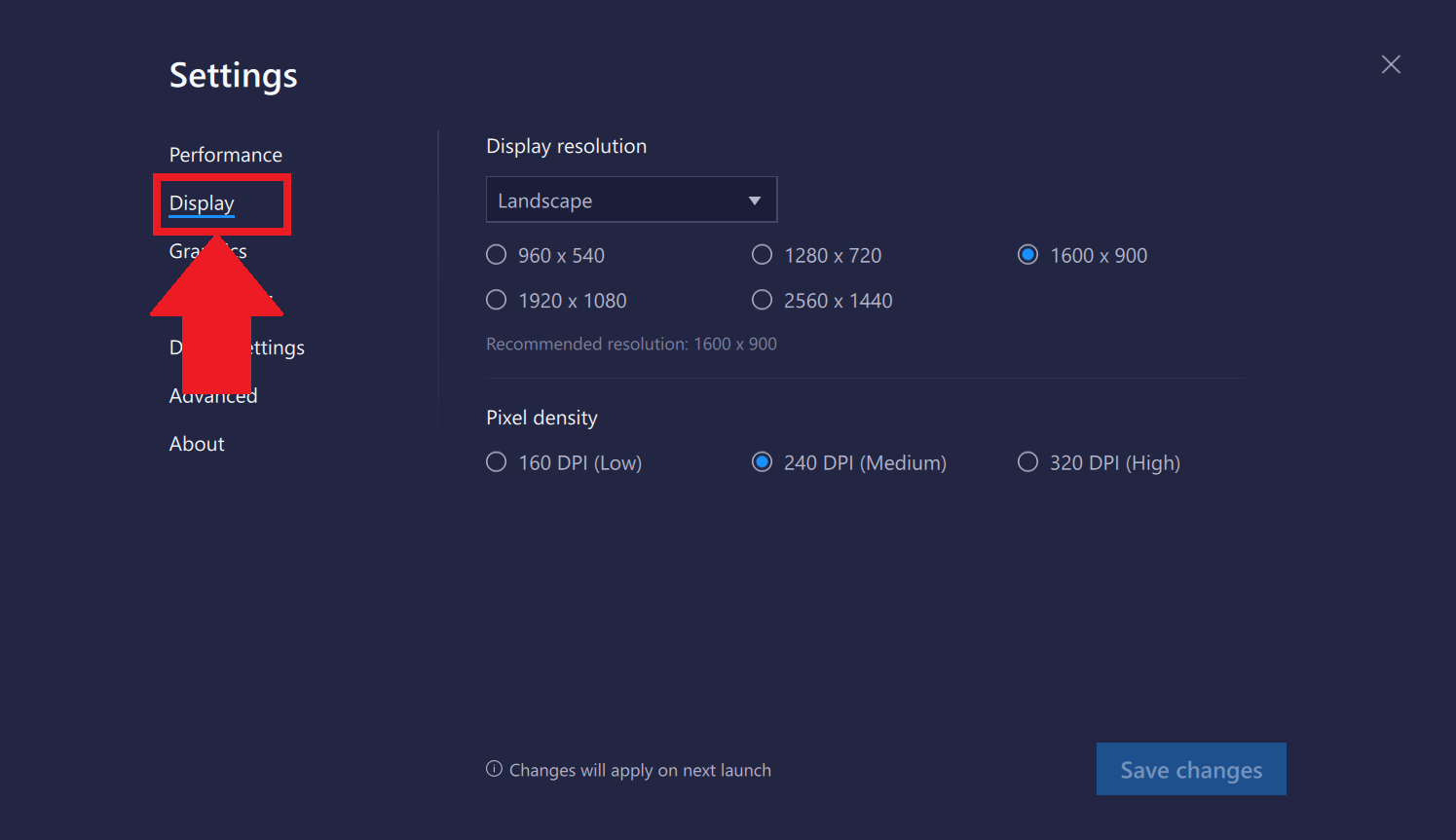 ---
Graphics settings
Here, you can choose from various options that can vastly affect the performance of BlueStacks 5 Beta, depending on your PC configuration.
The

Graphics engine

option lets you choose between

Compatible

and

Performance

modes. Most games run smoothly on the

Performance

mode. Some games that require advanced graphic architecture will ask you to switch to

Compatible

mode before launching.
The

Graphics renderer

option lets you select between

DirectX and OpenGL.

The GPU settings on BlueStacks 5 Beta allow you to assign your computer's GPU to BlueStacks 5 Beta in order to enhance overall performance.
ASTC Textures (Beta) lets you select the graphics texture compression decoding method to achieve

high-quality graphics using ASTC

.
NOTE: Changes in Graphics settings will take place after saving them and restarting BlueStacks 5 Beta.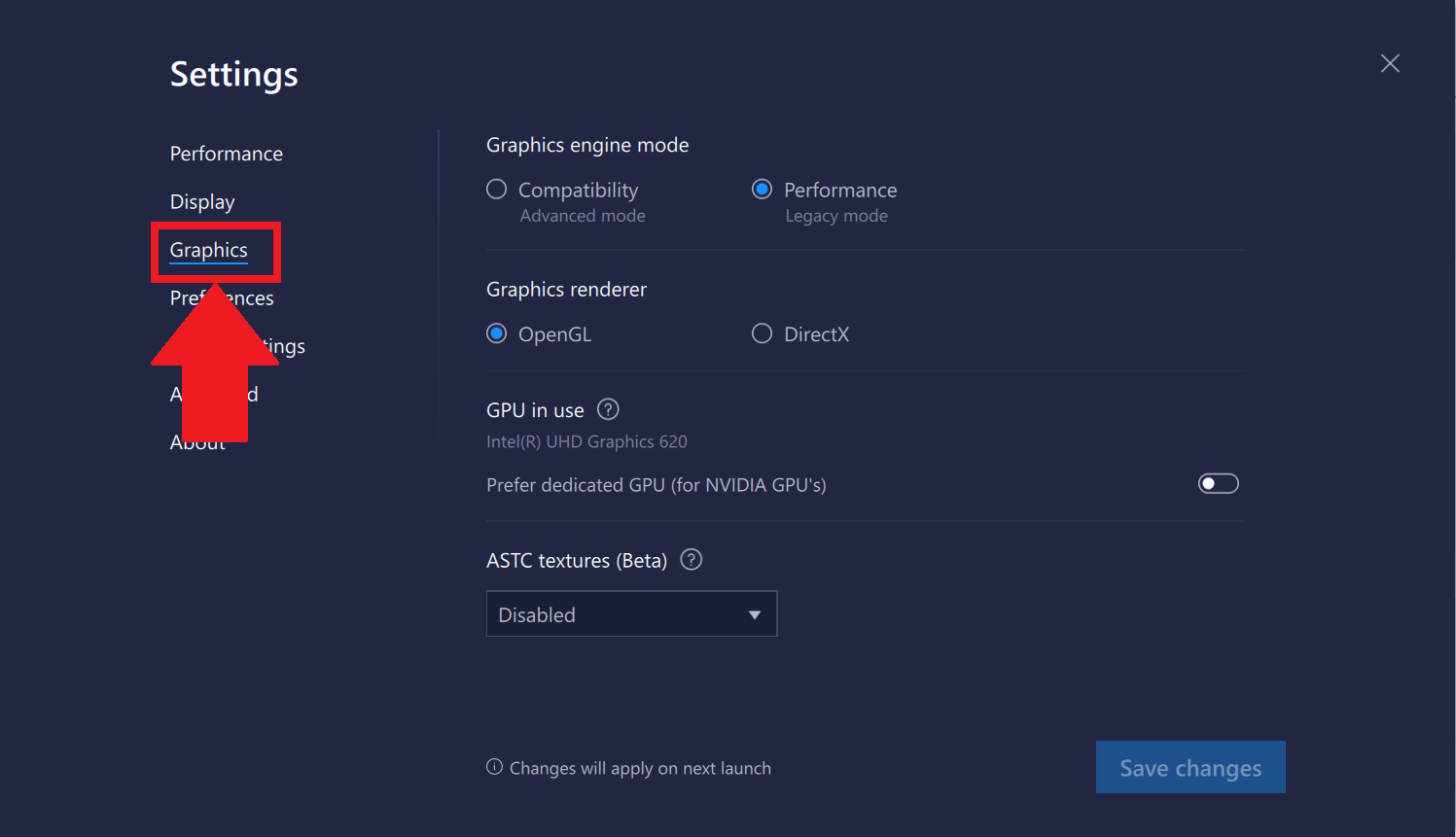 ---
Preferences settings
Within this section, you can customize the language for BlueStacks 5 Beta.
---
Device settings
Within the Device settings menu, you can switch the device profile for BlueStacks 5 Beta if you'd like to use an app that is more compatible with a certain device.
You can also choose a mobile network provider to run apps that need your device to be connected to a certain network.
NOTE: Mobile network providers may vary based on your location.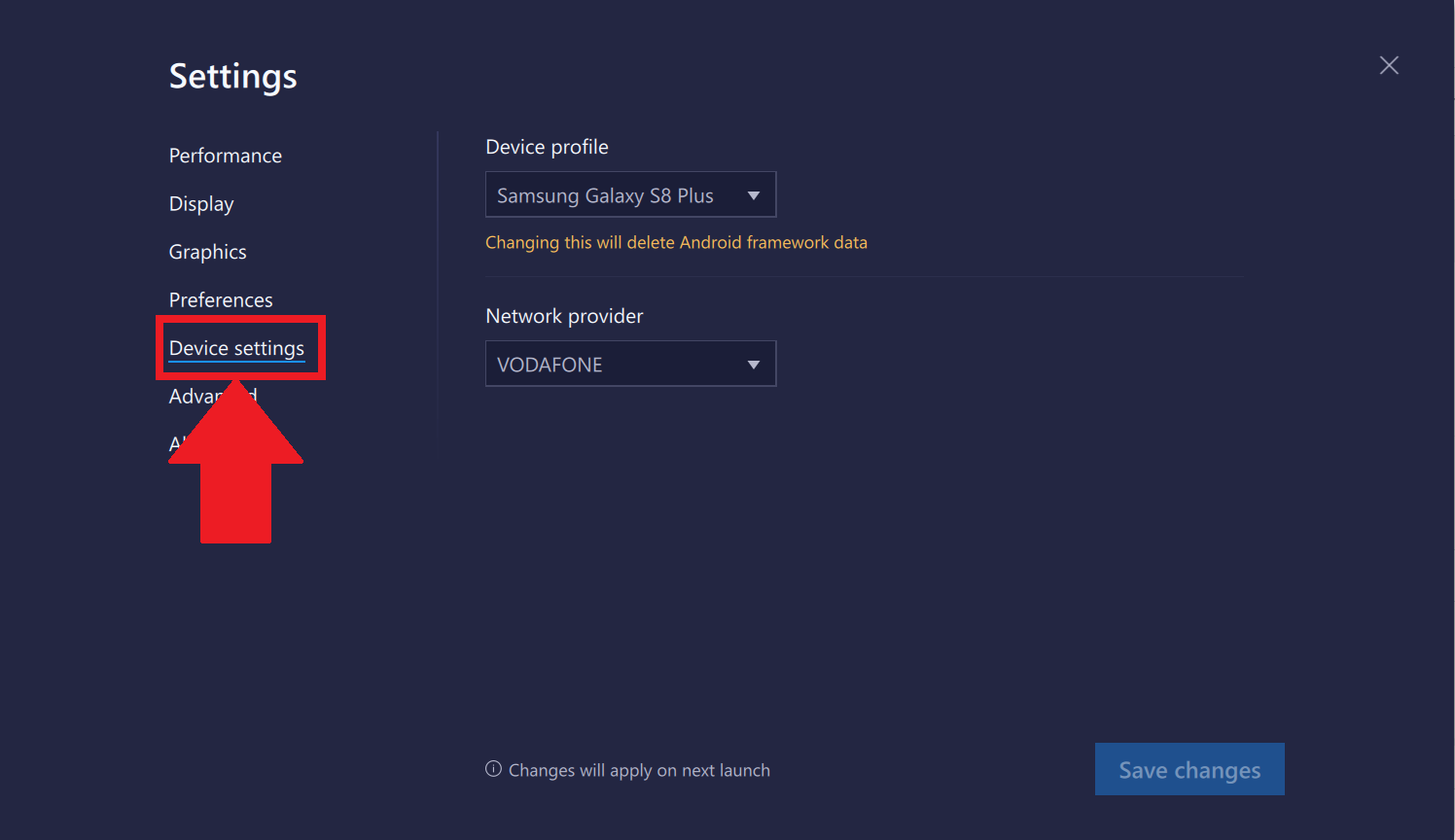 ---
Advanced settings
This section offers advanced users a deeper look into the settings panel of BlueStacks 5 Beta. Here, you get the following options:
Enable/disable Android debug bridge.
Toggle Input debugging On or Off for tap points.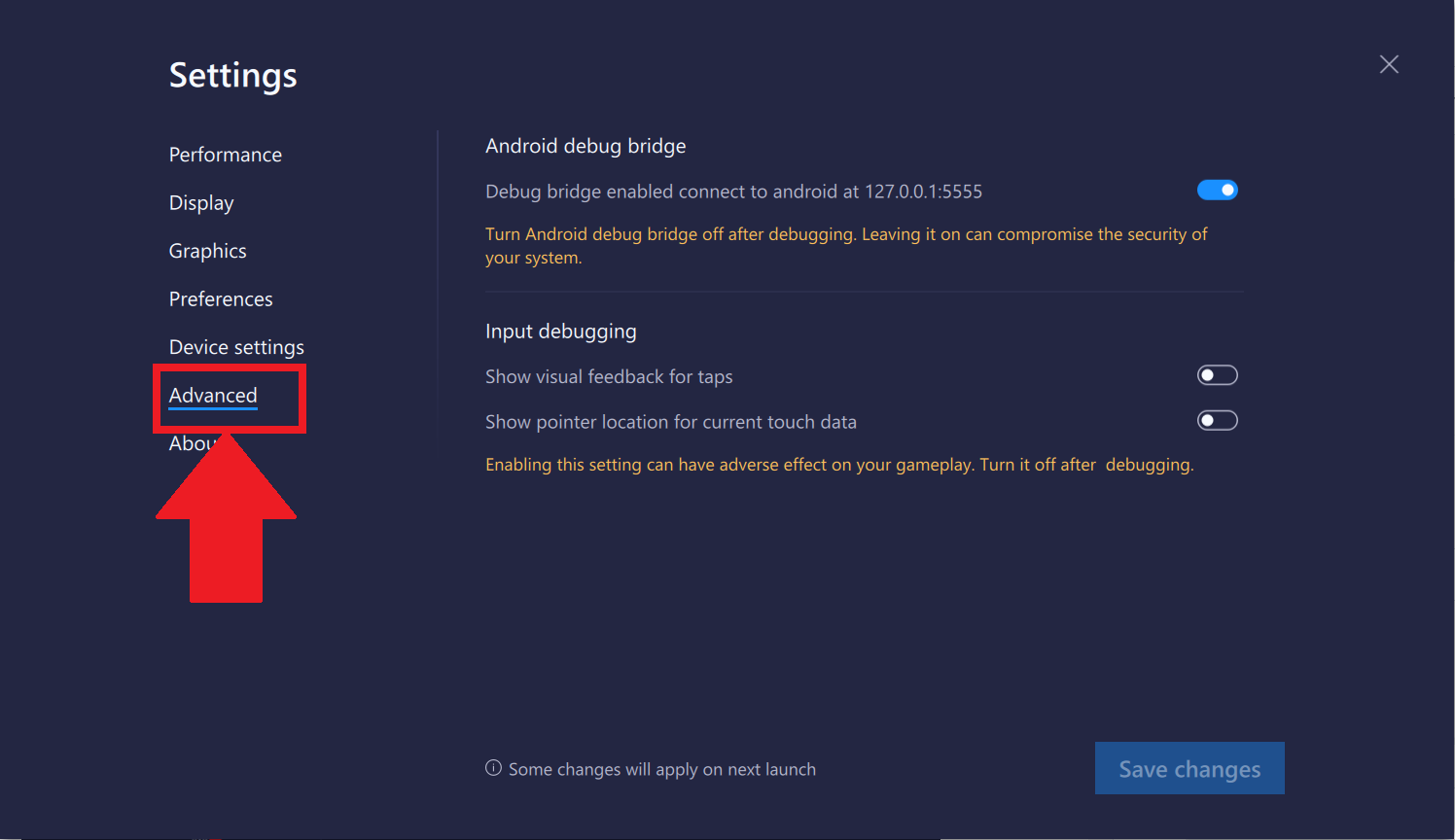 ---
About
This About section provides information about the BlueStacks 5 Beta version installed on your PC.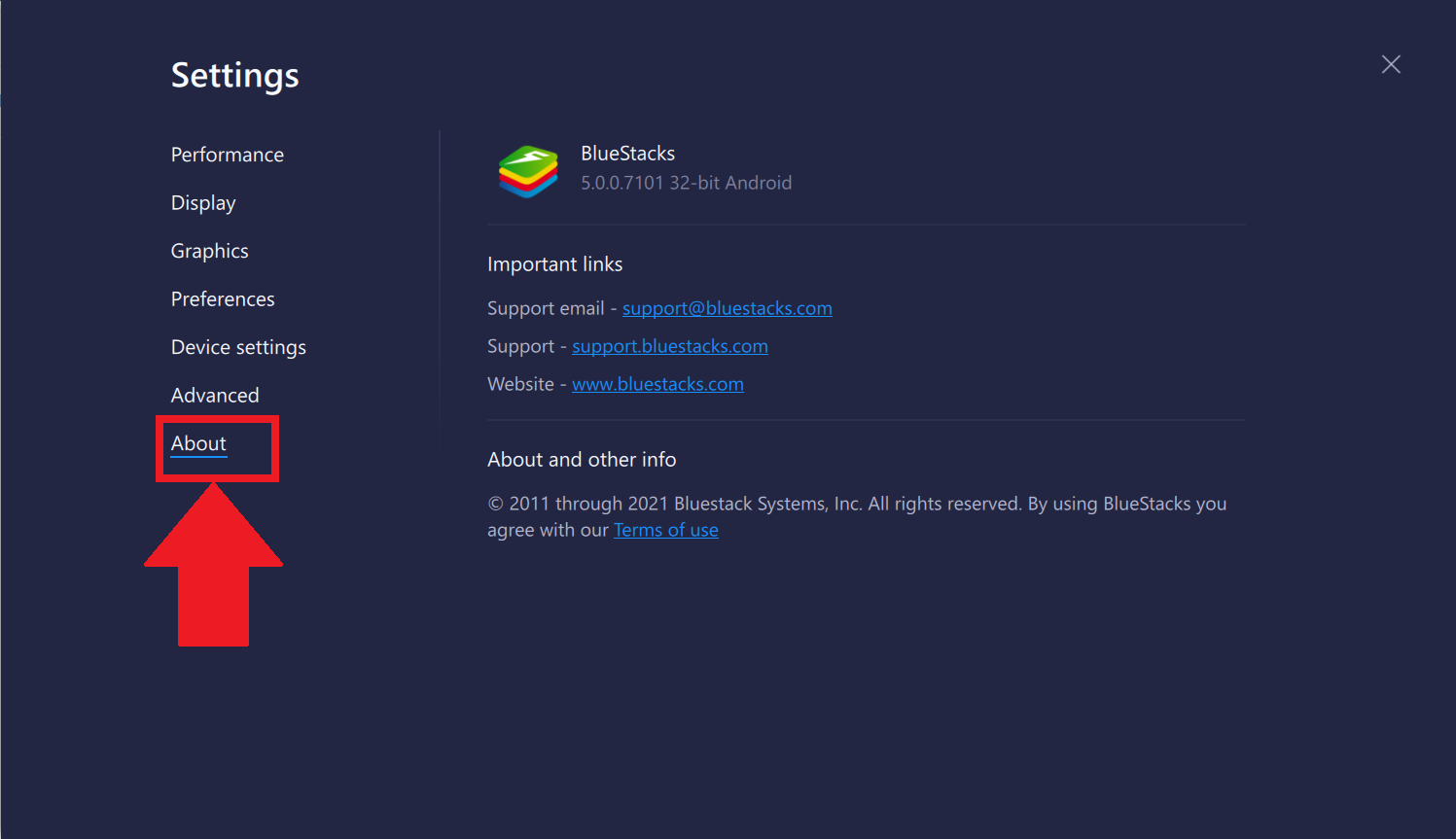 ---
Save changes
After making the desired changes to the 'Settings' menu, don't forget to click on the "Save changes" button.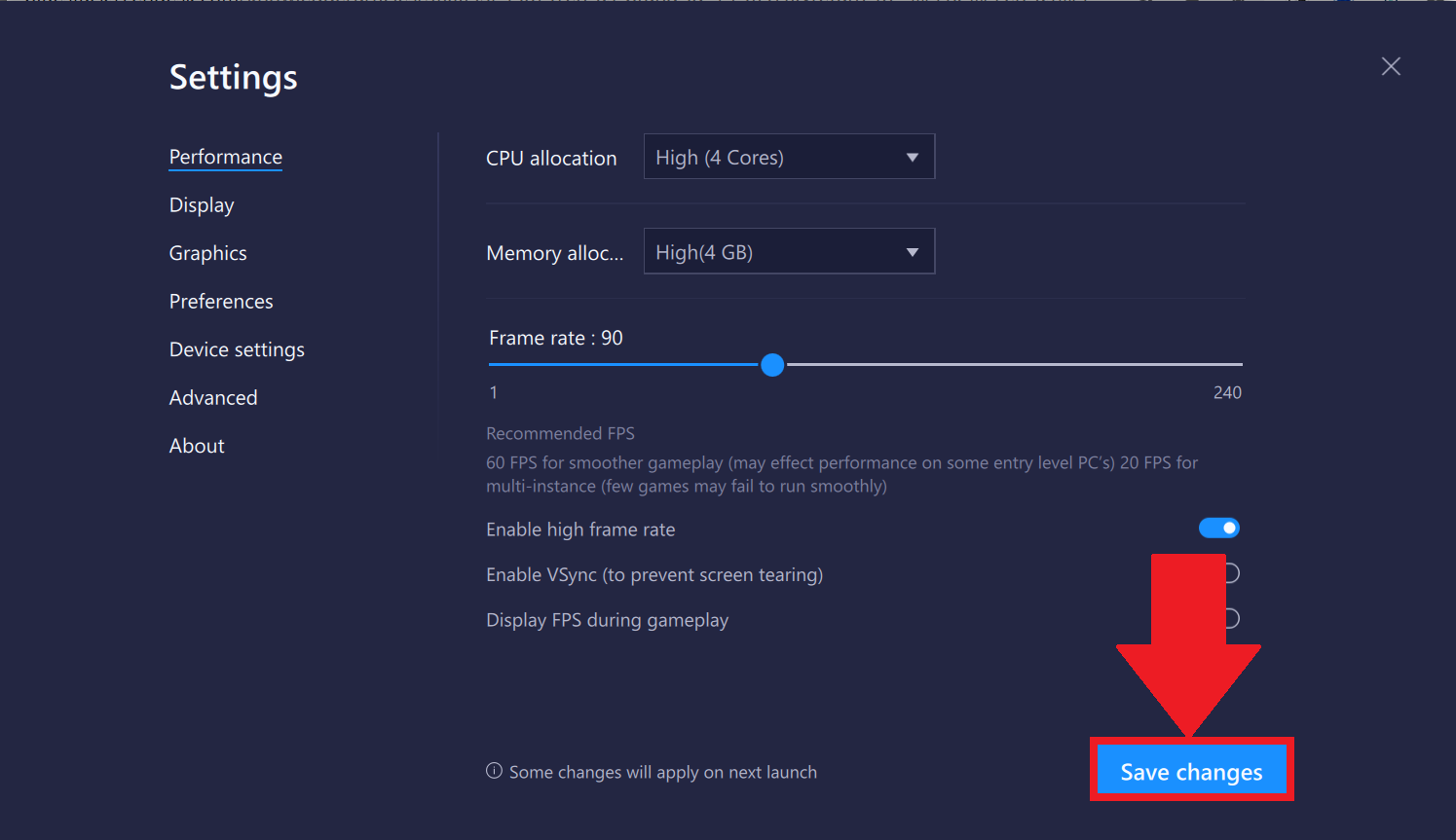 ---
Thank you for choosing BlueStacks. We hope you enjoy using it. If you have any further questions, please contact us at support@bluestacks.com. Happy Gaming!
Last updated on February 15, 2021