How will this help?
This article will help you use different control schemes for different game modes while playing Pixel Gun 3D on BlueStacks.
A first-person shooter game like Pixel Gun 3D consists of various key controls that change with the different game modes within the game, such as Team fight, Free play and Battle royale. Using the pre-defined control schemes has the following benefits:
The control schemes provided by BlueStacks will automatically switch your key controls for a specific game mode so that you don't have to manually adjust every key.
These control schemes help you control your in-game character flawlessly since they have been configured by avid gamers just like you.
You can edit these control schemes too as per your preference.
---
How should I select my control scheme in Pixel Gun 3D?
BlueStacks now gives you the option to select a pre-defined control scheme while playing Pixel Gun 3D based on which game mode you wish to play.
Each control scheme is suited for a particular game mode and the steps below will tell you how to select the right control scheme for different modes.
1. Launch Pixel Gun 3D on BlueStacks by clicking on its icon, as shown below.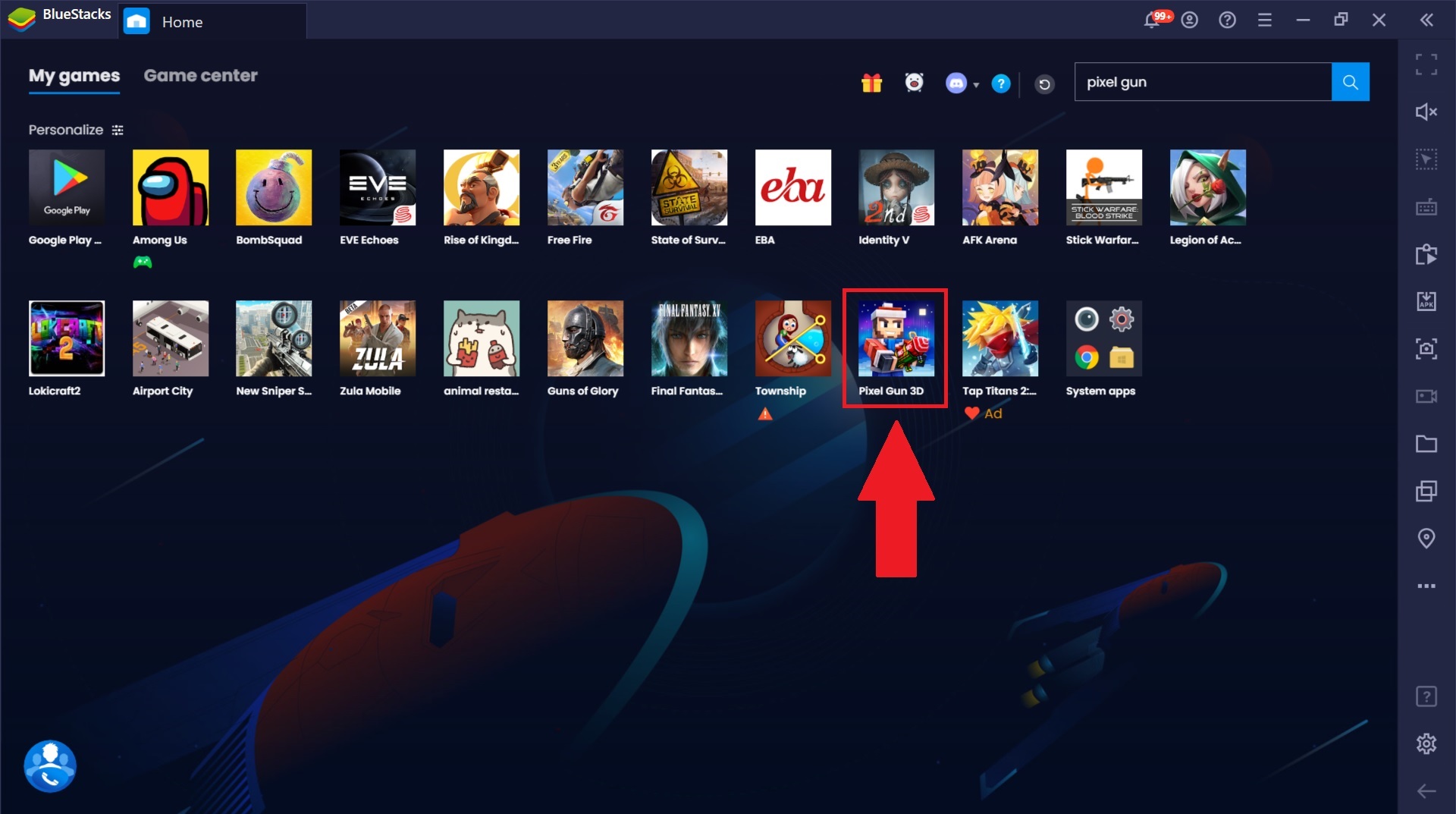 2. When the game launches, you will see a Controls window appear next to the BlueStacks window. If it does not appear by default, you may open it manually by clicking on the Game Guide icon from the side toolbar, as shown below.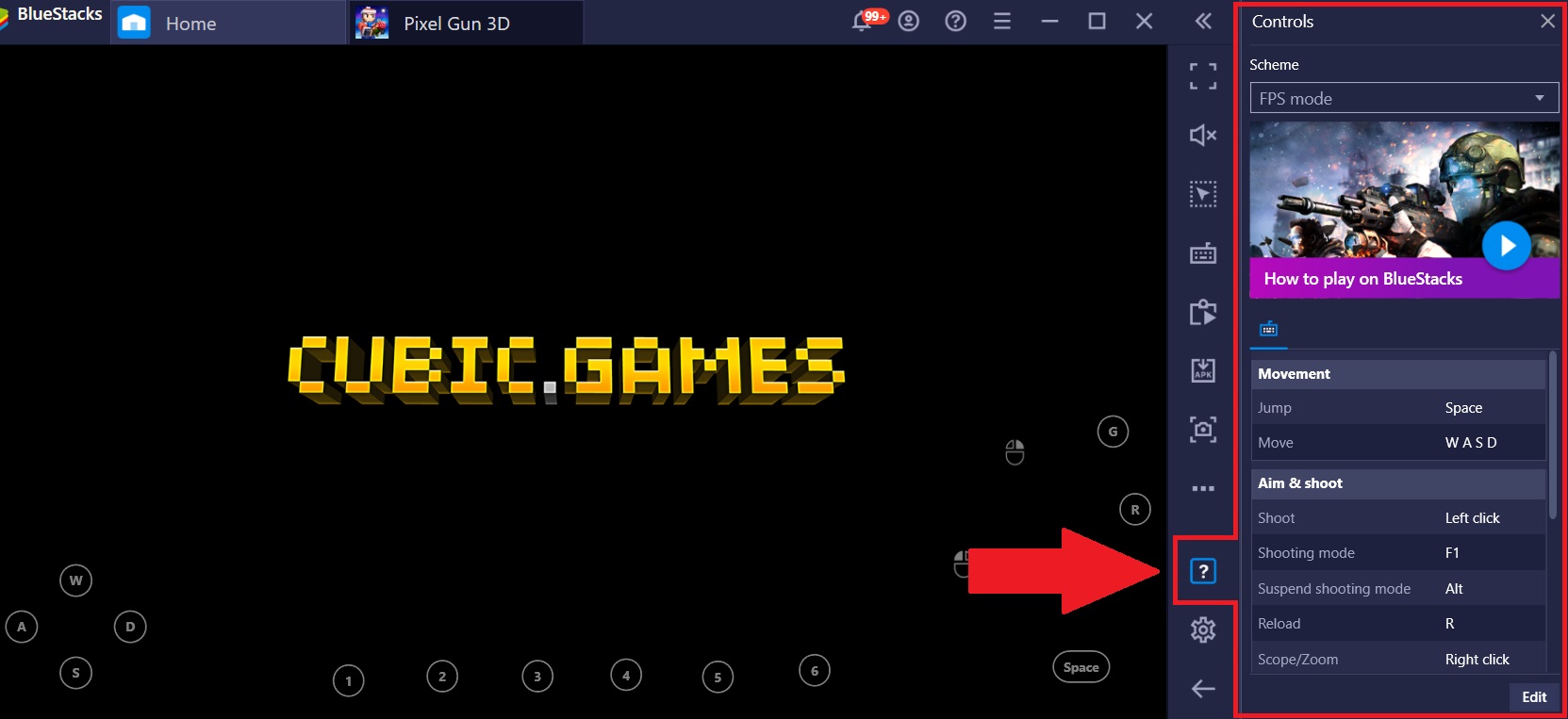 3. On the "Controls" window, click on the dropdown menu available under the Scheme section.
There are three available control schemes for playing Pixel Gun 3D on BlueStacks:
FPS mode
Battle royale
Free play
FPS mode: This control scheme is allotted by default and is best suited for the game modes Team Fight, Deathmatch and Capture. The key controls for this scheme will appear as shown in the image below.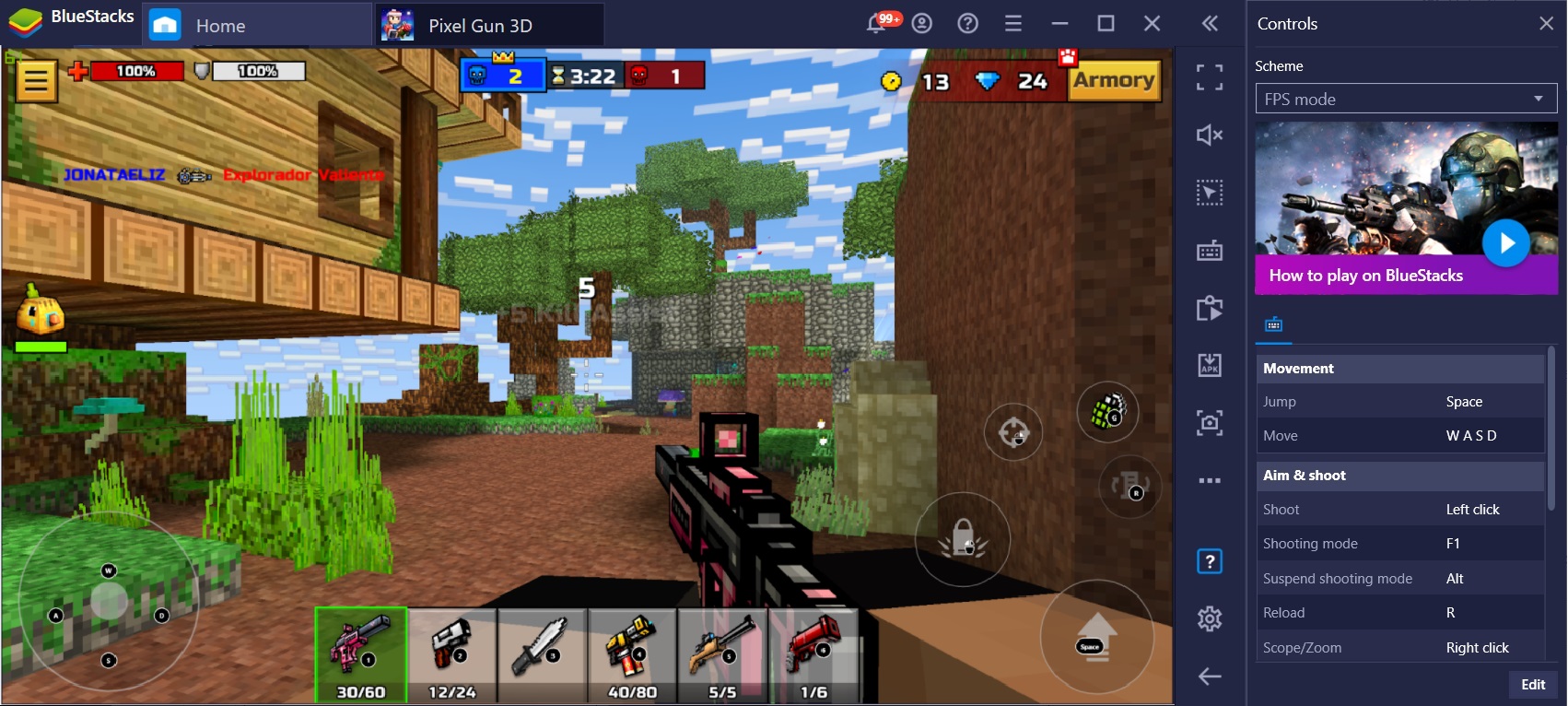 Battle royale: As the name suggests, it is suitable for playing the Battle royale mode in the game. Before starting a Battle royale match, select this control scheme from the menu. The key layout on your screen will change, as shown below.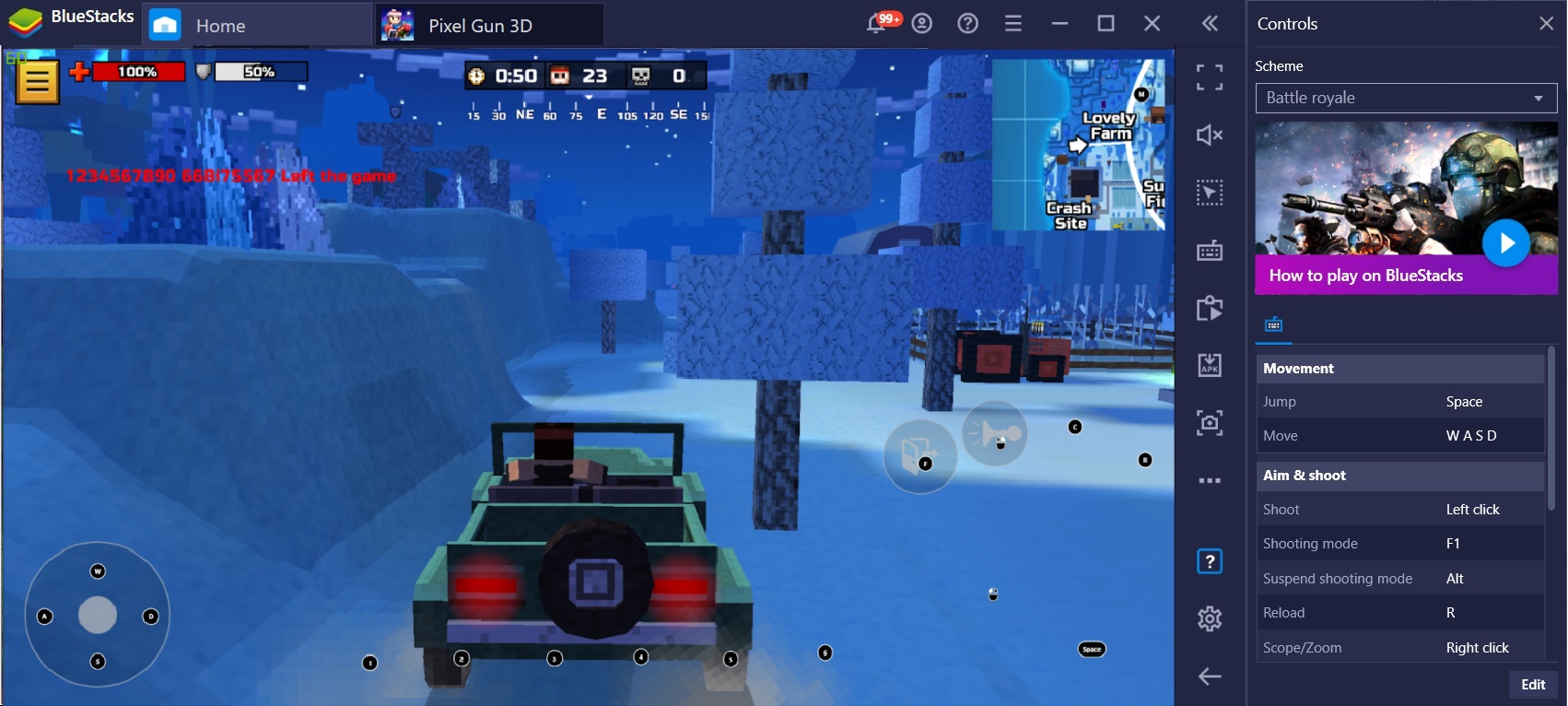 Free play: This control scheme is optimized for the Free Play game mode in Pixel Gun 3D. The key mappings for this scheme will appear as shown in the image below.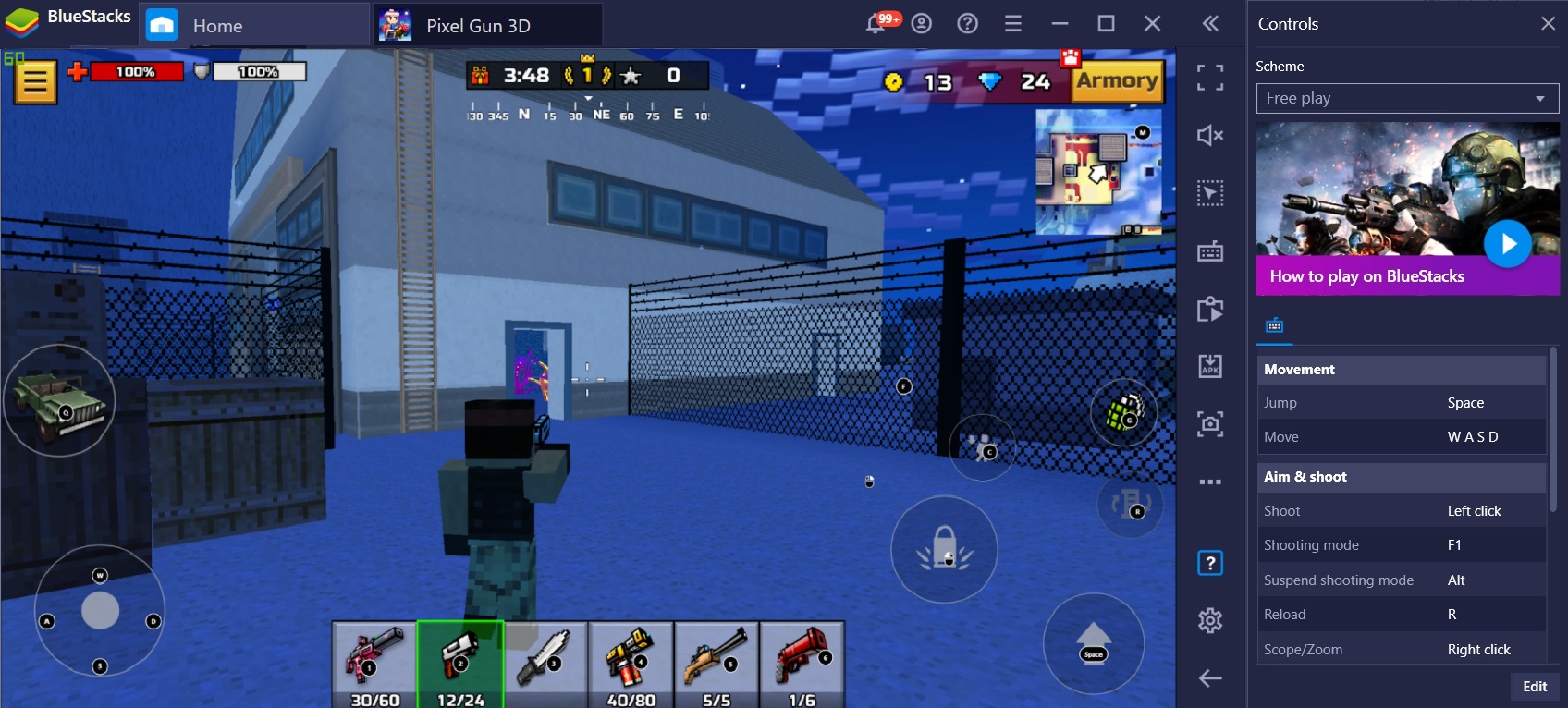 4. After selecting the desired control scheme, go to the game lobby and click on Options.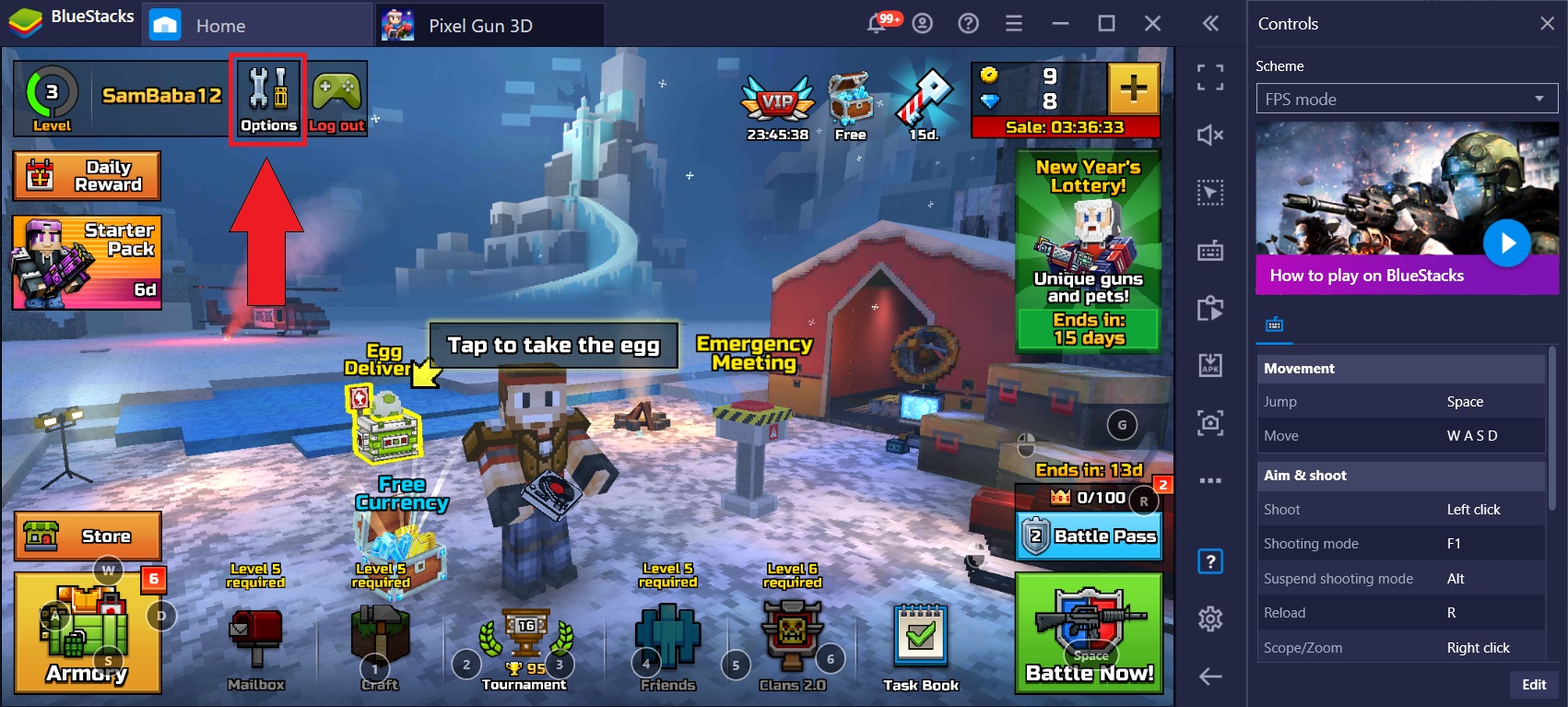 5. On the next screen, select the Controls tab.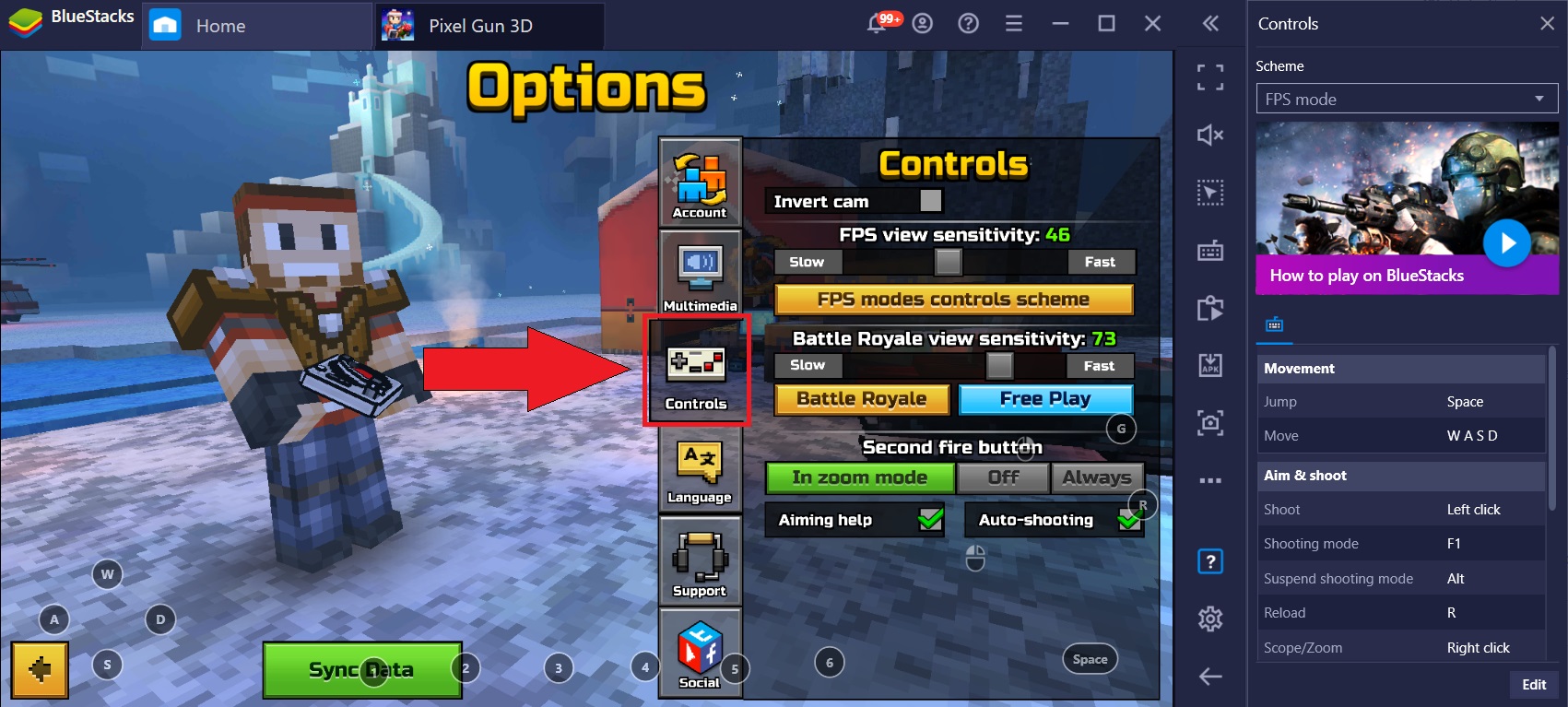 6. Here, click on Battle Royale.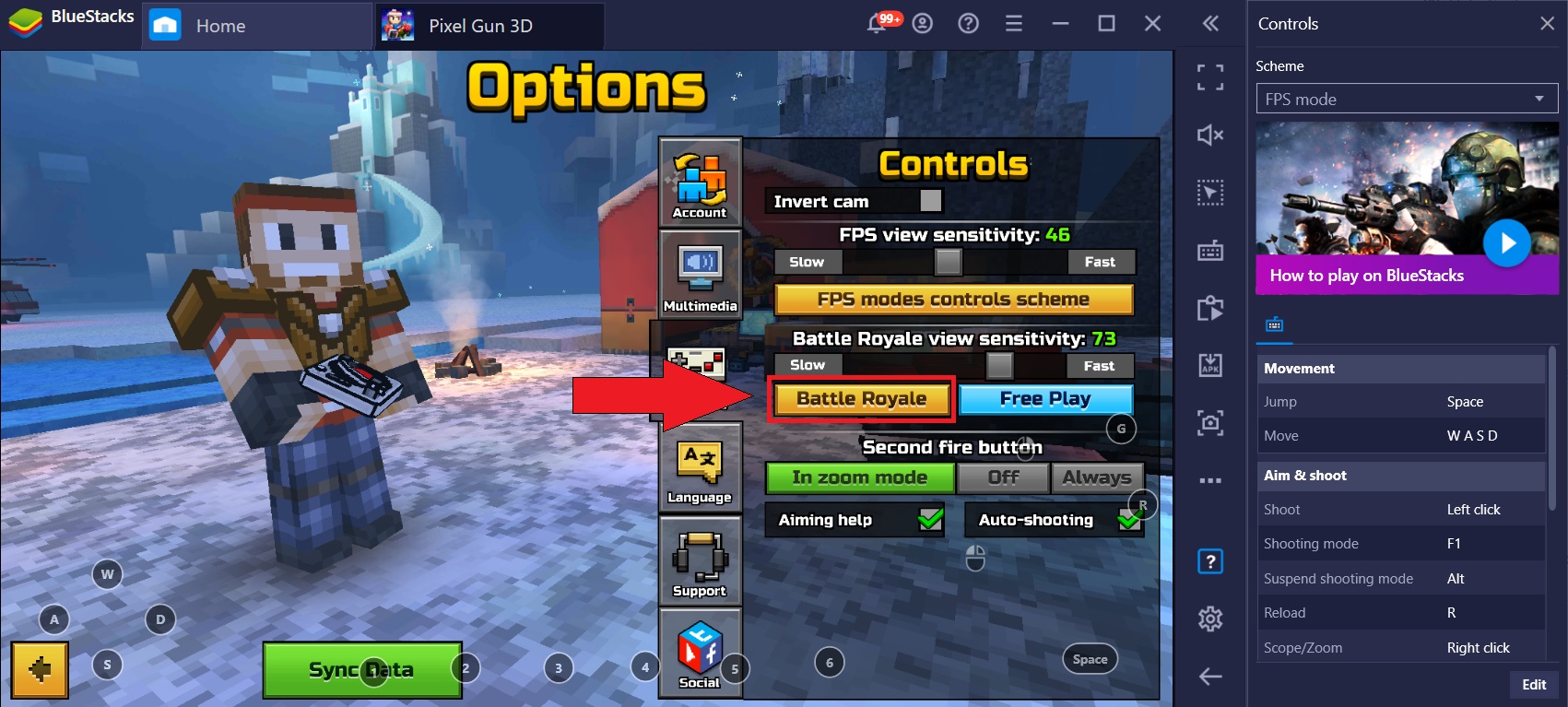 7. You will now be taken to the Controls Setup page. On the top-left, select Joystick under the "Car Controls" section. This will allow you to drive vehicles in the game using the WASD keys.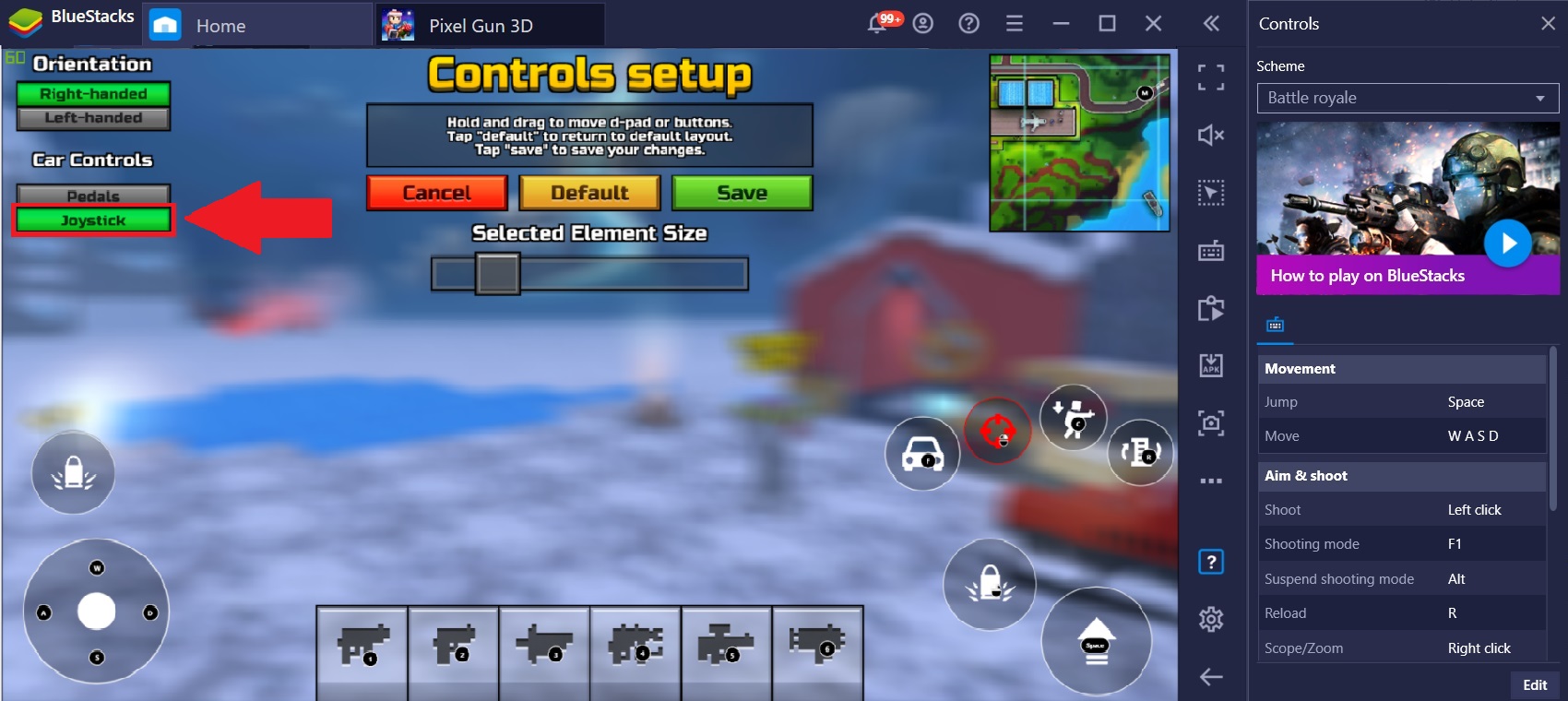 8. Now, click on Save to save these changes.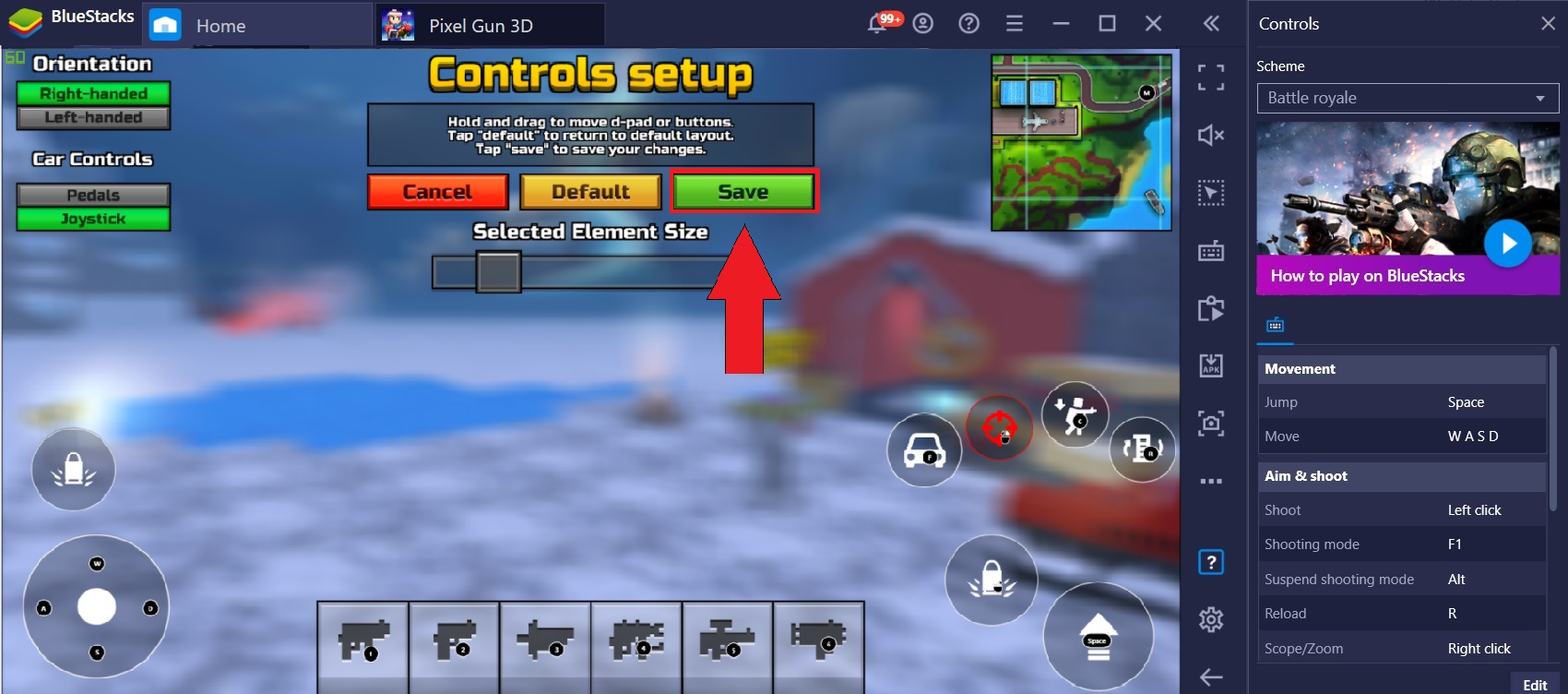 NOTE: You need to select joystick for car controls only once. It will not change if you change your control scheme unless you decide to make the changes again manually through the 'Controls Setup' page, as shown in step 7.
---
Thank you for choosing BlueStacks, we hope you enjoy using it. If you have any further questions, please contact us at support@bluestacks.com. Happy Gaming!
Last updated on January 11, 2020.