How will this help?
The Interface renderer on BlueStacks 5 helps define the user interface and design of the application. You can try switching the Interface renderer if you're facing any of the following issues:
Distorted graphics

Black screen/flickering issues in full-screen mode

On-screen controls not being visible

FPS drop while playing different games in full-screen mode
The steps given below in this article will show you how to switch the Interface renderer in BlueStacks 5.
---
How can I switch the Interface renderer?
1. Launch BlueStacks 5 and open the Settings menu by clicking on the gear icon, as shown below.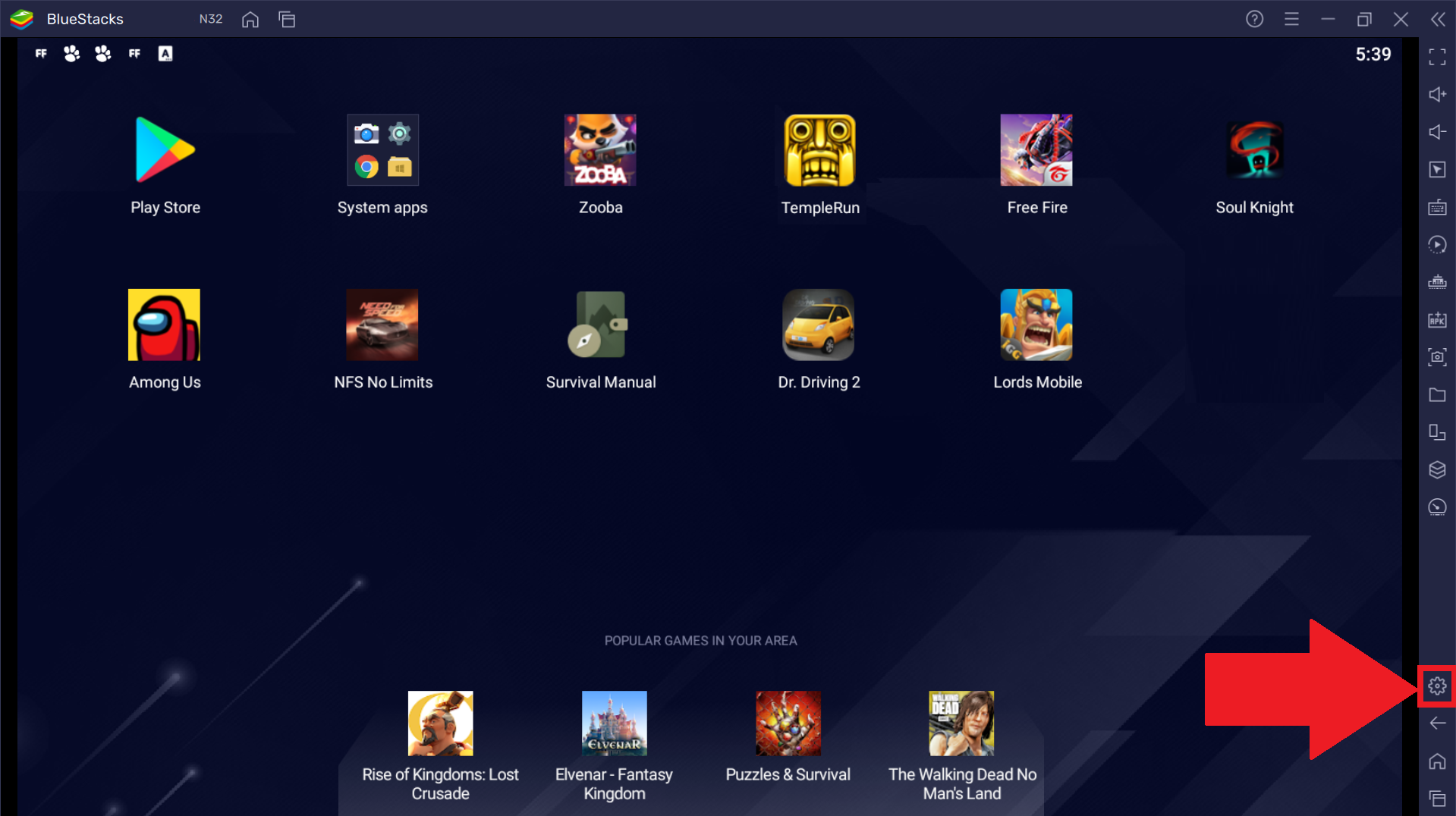 2. The Settings menu will open up. Here, open the "Graphics" tab.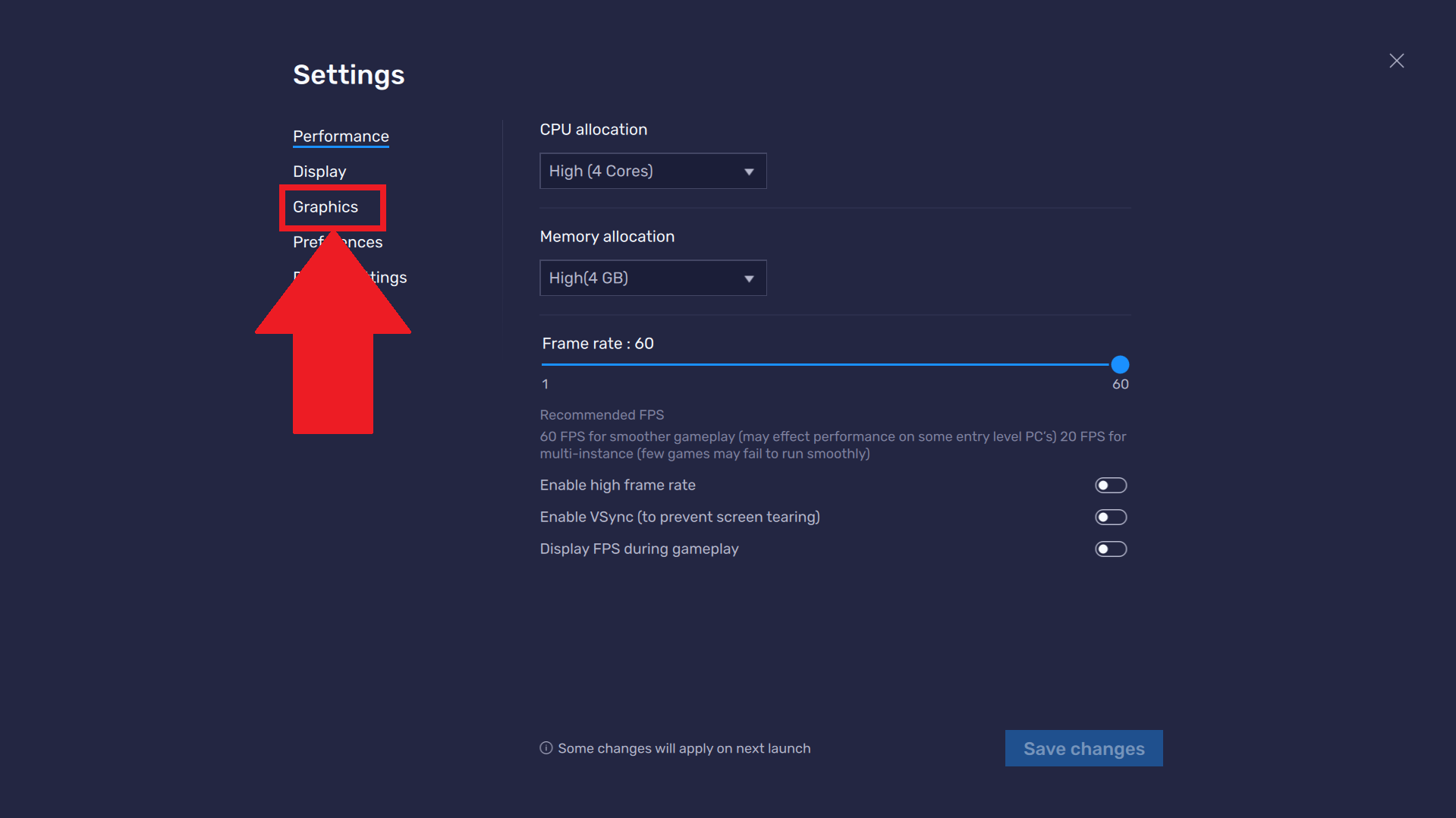 3. You will now find the Interface renderer setting. Open the drop-down menu to choose from the following options:
Auto - The option automatically selects the best interface renderer for your PC from the ones given below.
Software
OpenGL
DirectX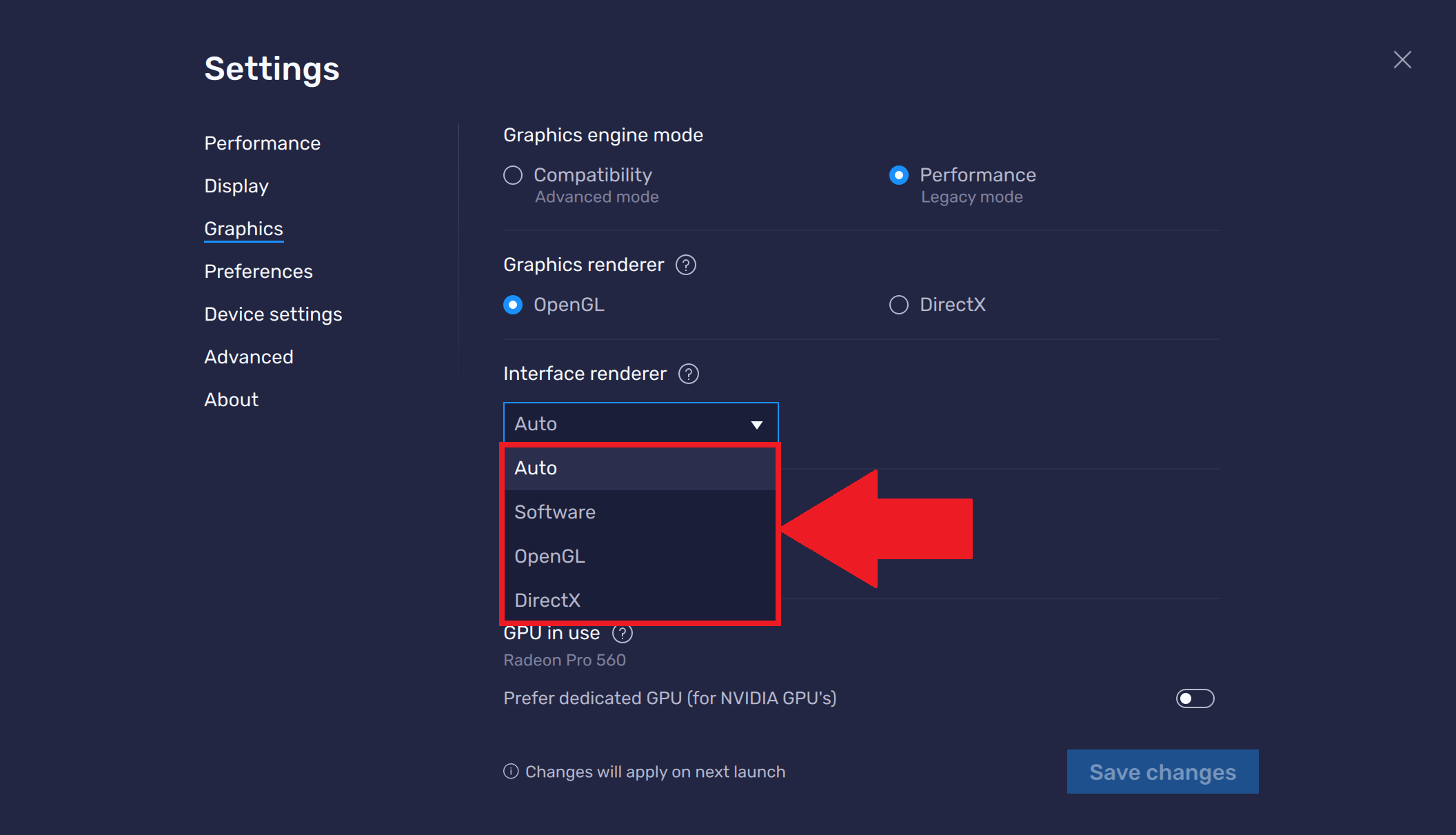 4. Once your preferred Interface renderer is selected, click on "Save changes".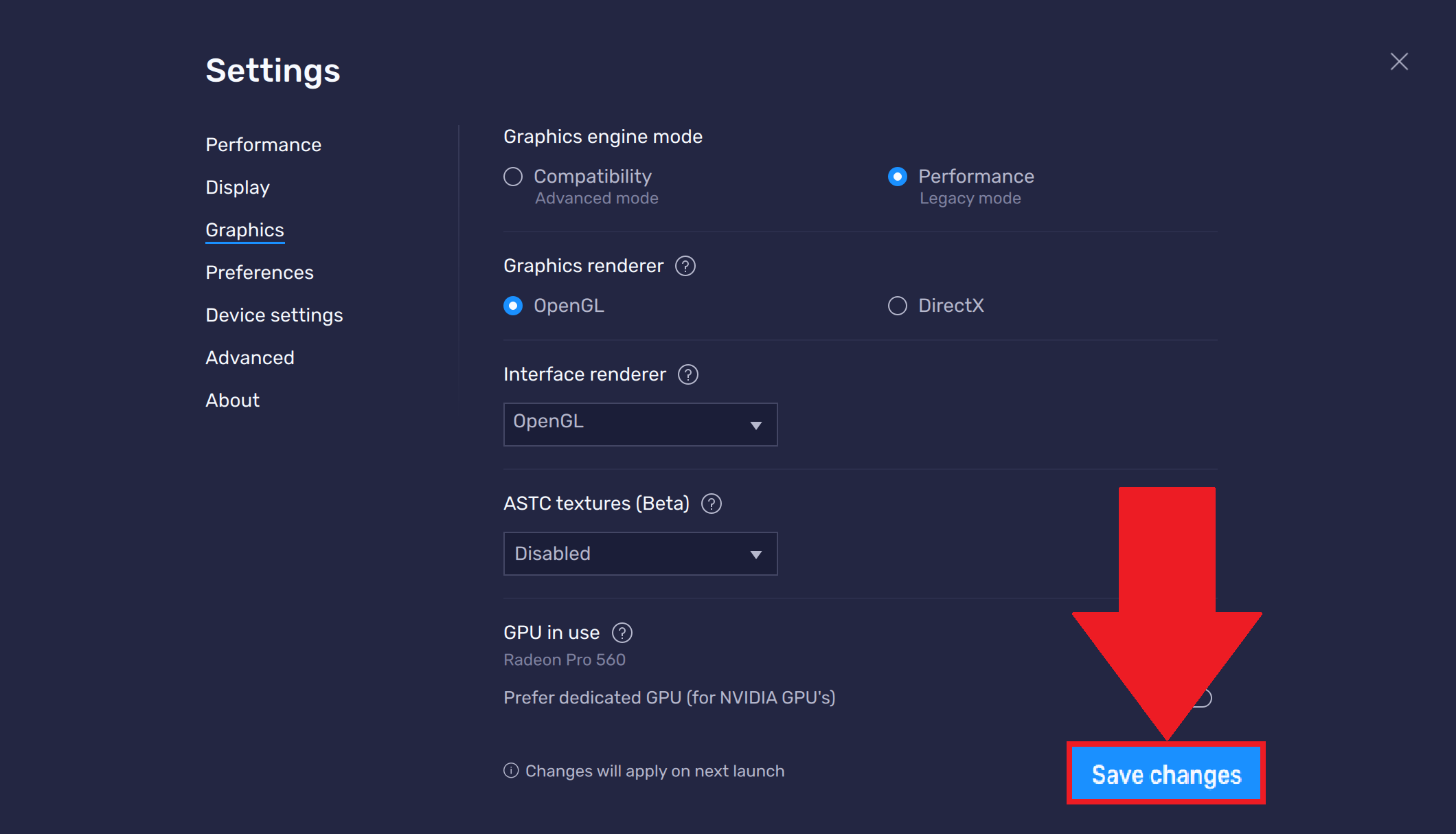 5. BlueStacks will have to restart once, before using your chosen Interface renderer. Click on "Restart now" to proceed.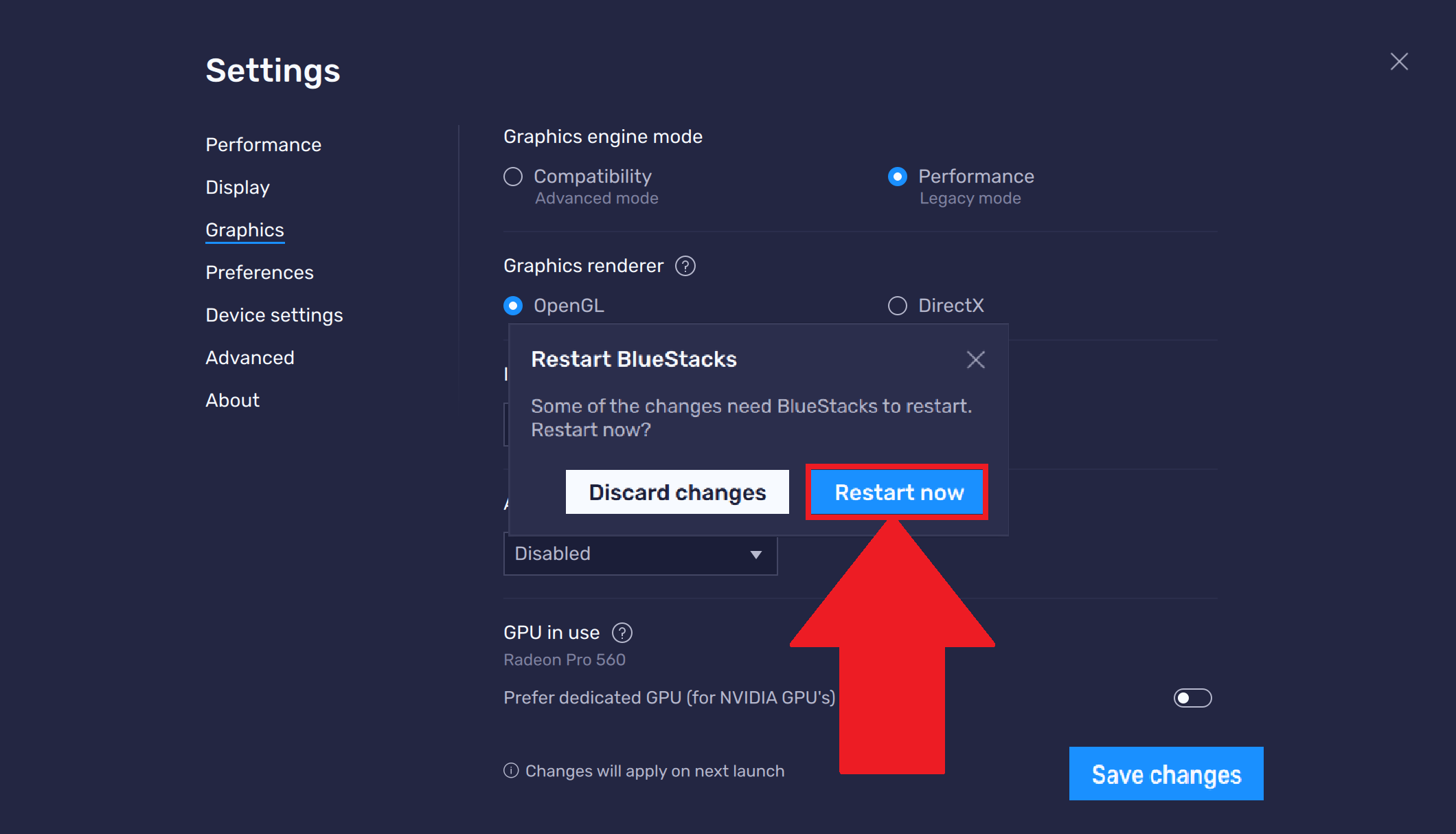 ---
Thank you for choosing BlueStacks. We hope you enjoy using it. If you have any further questions, please contact us at support@bluestacks.com. Happy Gaming!