How will this help?
You can import macros that you used on BlueStacks 4 to use in BlueStacks 5. Make sure that you have installed both BlueStacks 4 as well as BlueStacks 5 on your computer to do so.
NOTE: There may be a chance that your BlueStacks 4 macro would be incompatible with BlueStacks 5. To see why, please refer to this article.
---
How can I import my BlueStacks 4 macros to BlueStacks 5?
Any macro that you would have created on BlueStacks 4 would have been saved on your computer as a .json file. To import this file into BlueStacks 5 Beta, please follow the steps below.
1. Launch BlueStacks 4 and open the Macro recorder from the Side toolbar, as shown below.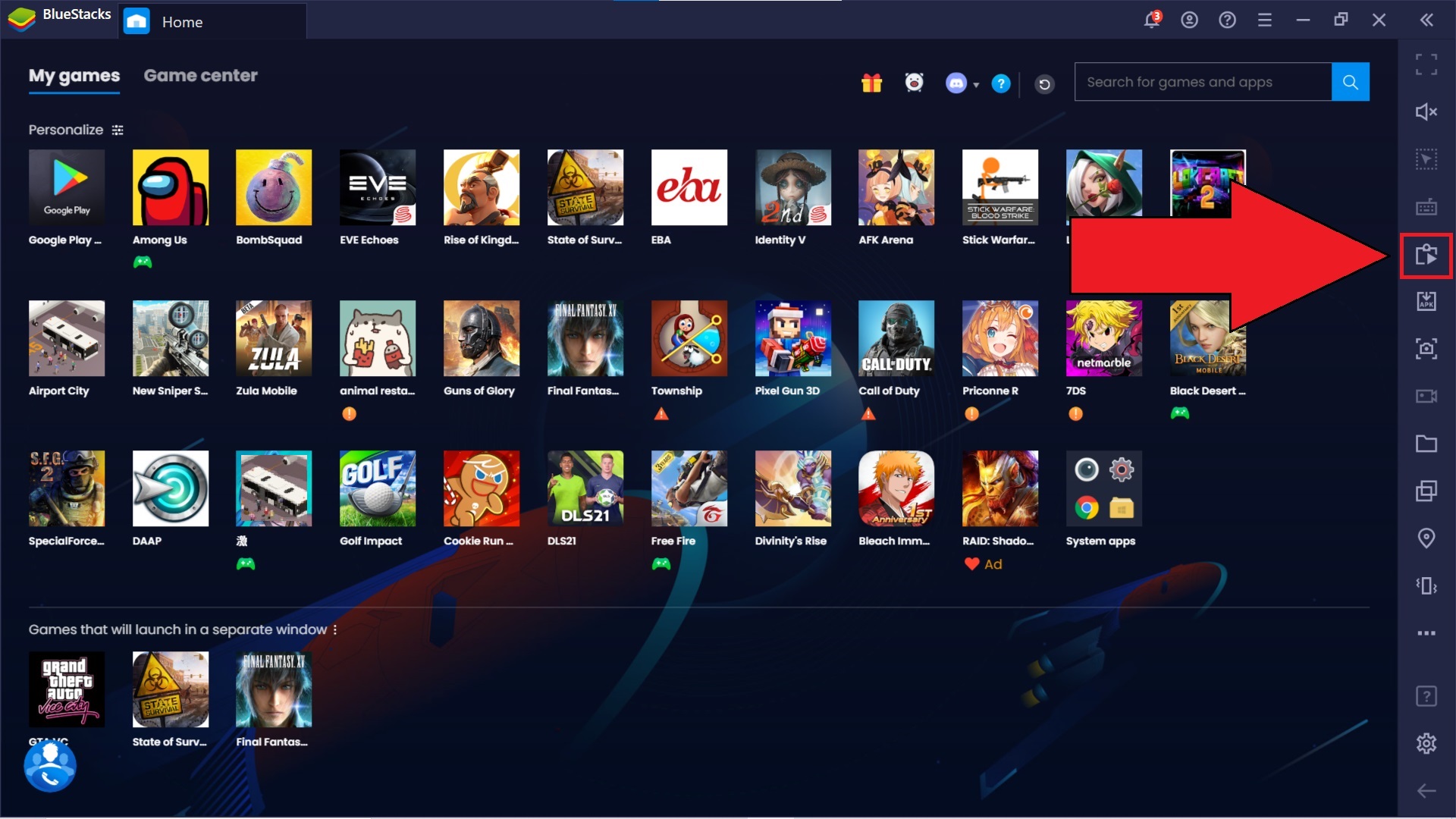 2. On the BlueStacks macro recorder window, click on the "Export" icon, available at the top right corner.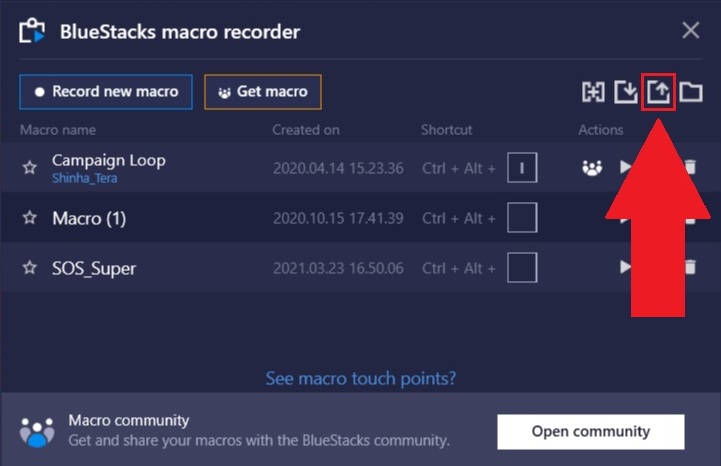 3. On the next screen, select the macro which you wish to export from BlueStacks 4 to BlueStacks 5 and click on the "Export" button.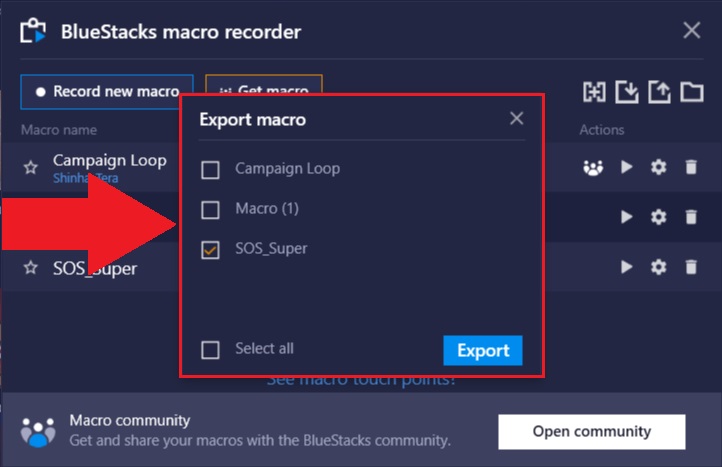 4. You will now be asked to save the macro to a location of your choice. Select the desired folder and click on "OK". Your macro will be saved at the selected location as a file with ".json" extension.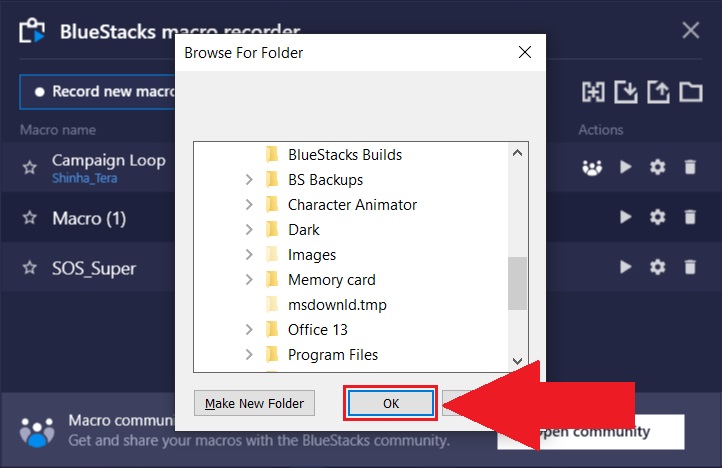 5. Next, launch BlueStacks 5 and open the Macro manager from the Side toolbar.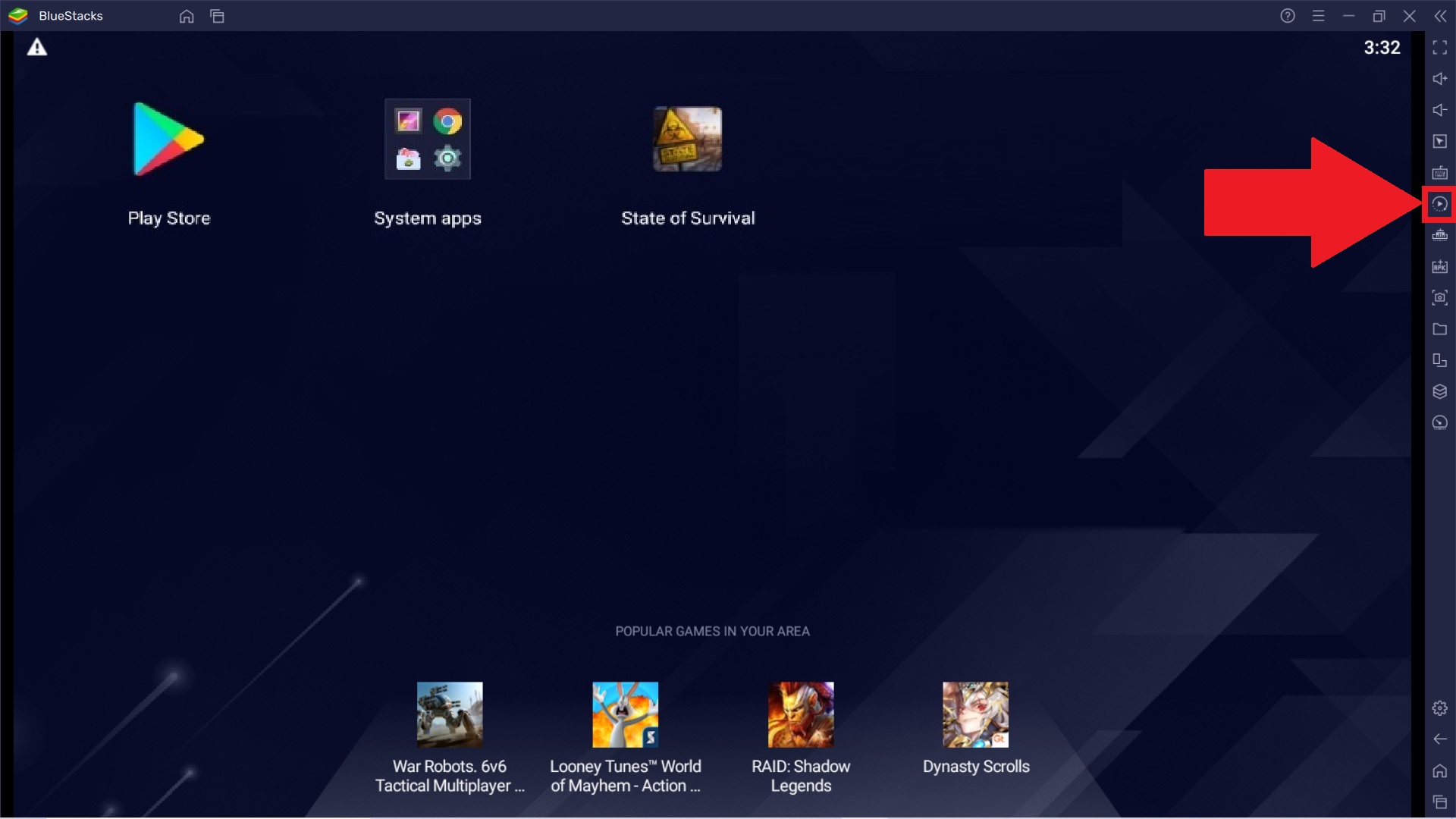 6. On the BlueStacks macro manager window, click on the "Hamburger menu" on the top right corner of the screen and select the "Import macro" option. This will open an explorer window.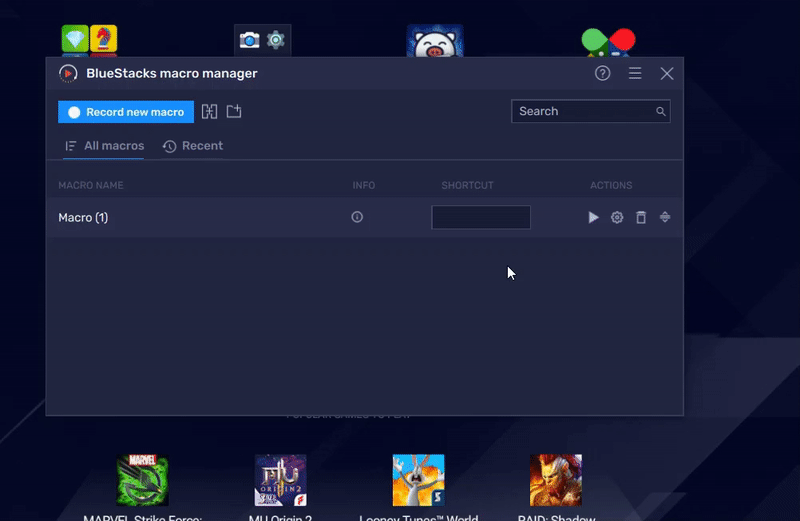 7. Go to the location of the saved macro on your computer, select the macro file with .json extension and then, click on Import.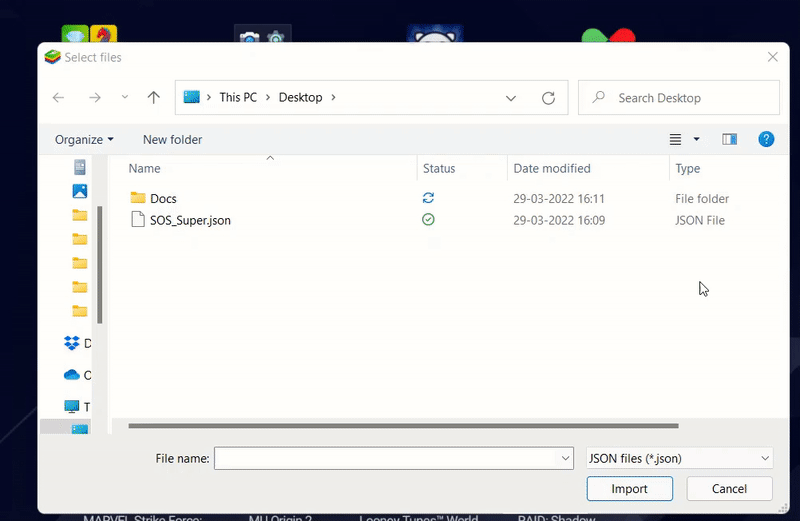 8. The imported macro will now be available for use in the Macro Manager, as shown below.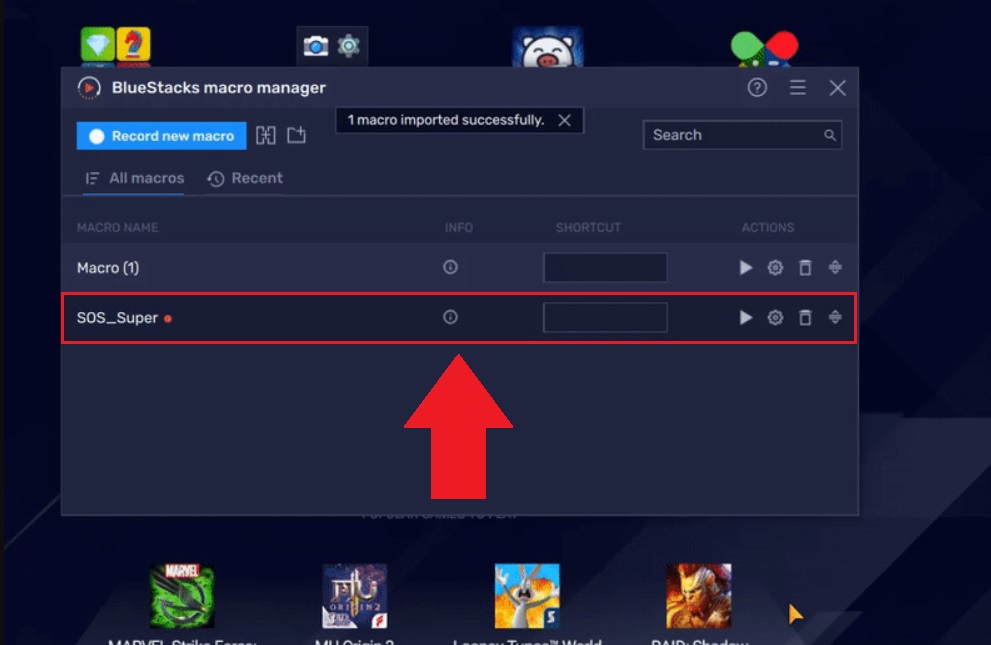 ---
Thank you for choosing BlueStacks 5. We hope you enjoy using it. Happy Gaming!