How will this help?
If you're facing white/black screen or app crash issues while using BlueStacks 5, the following steps in this article will guide you on how to resolve this.
---
How can I fix this?
To fix this, you need to:
Update your graphics card drivers
Switch to a different Interface renderer through BlueStacks settings
1. To learn how to update your graphics card drivers, please click here.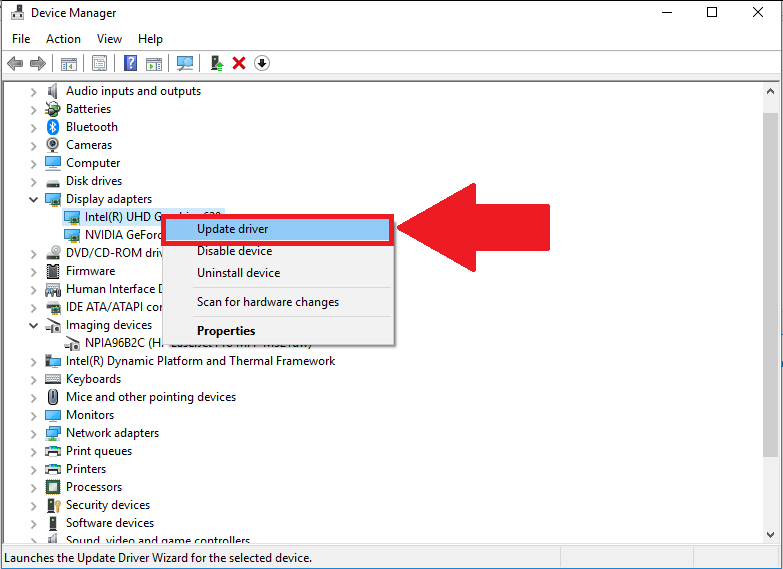 2. Next, launch BlueStacks 5 and click on the gear icon to access BlueStacks settings.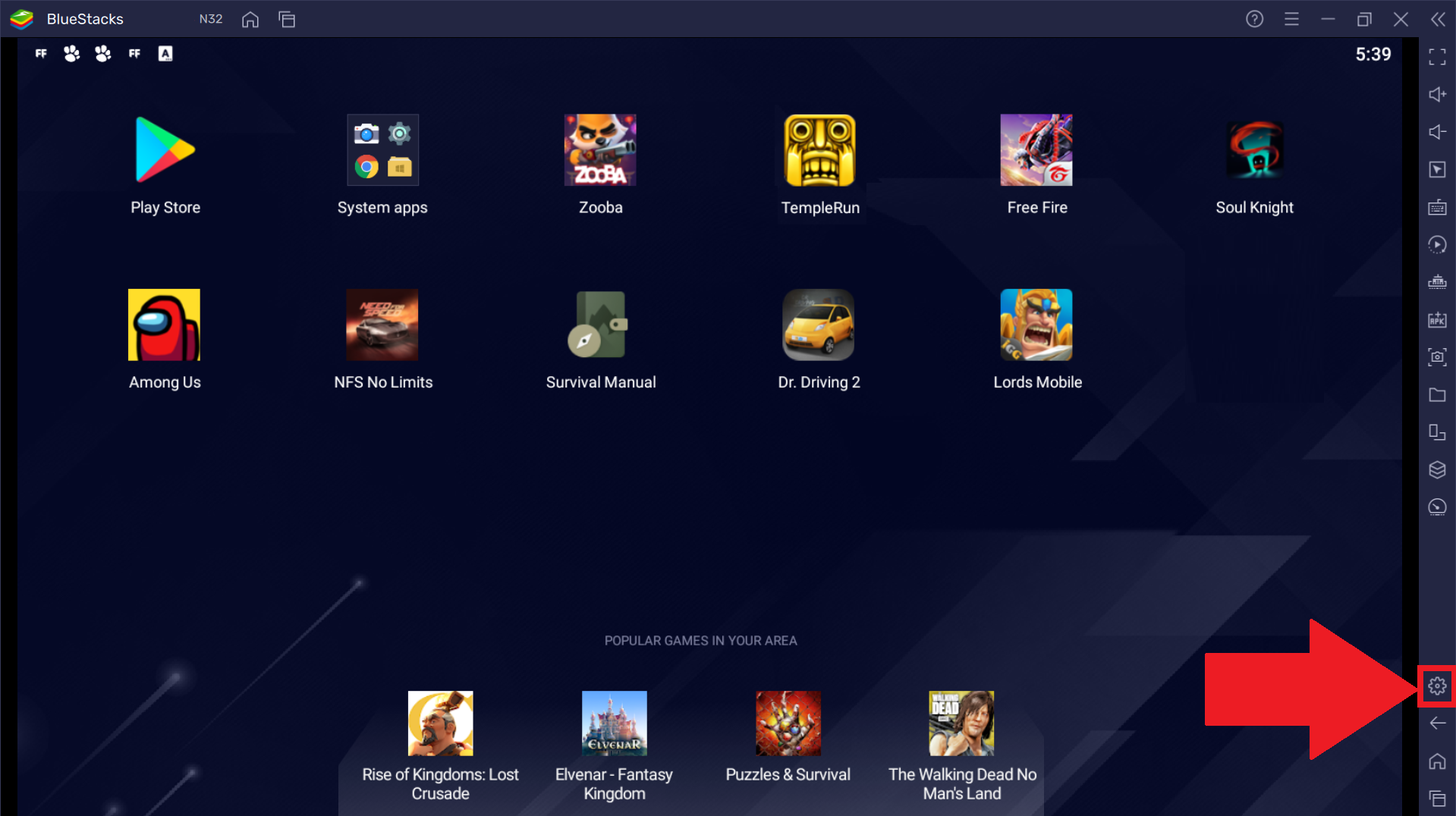 3. Click on the "Graphics" tab.
4. Now, click on the drop-down menu below Interface renderer.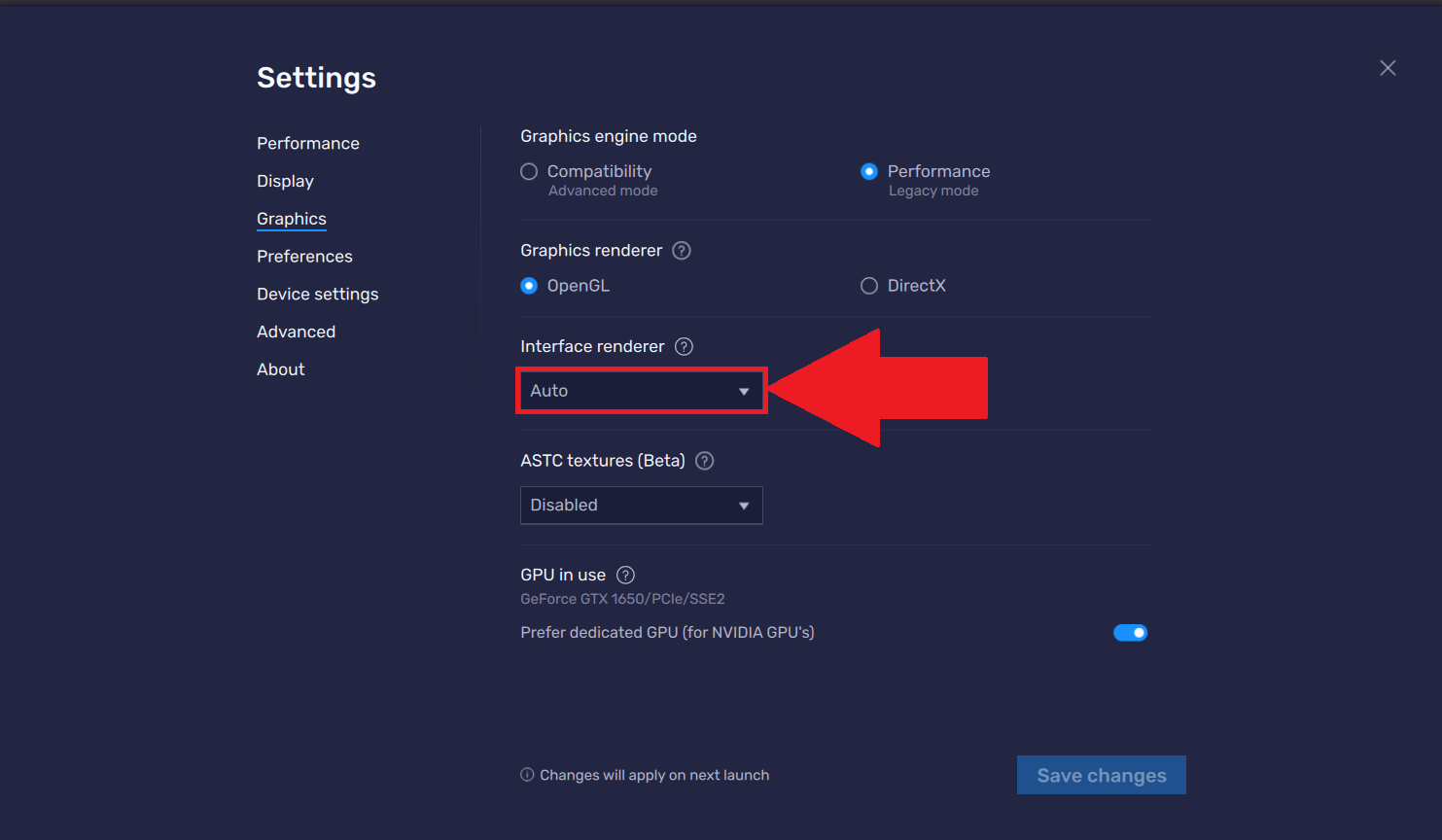 5. Select a different Interface renderer.
NOTE: Depending on your computer, any of these options can resolve this issue. Please ensure that you try out all the options in this menu.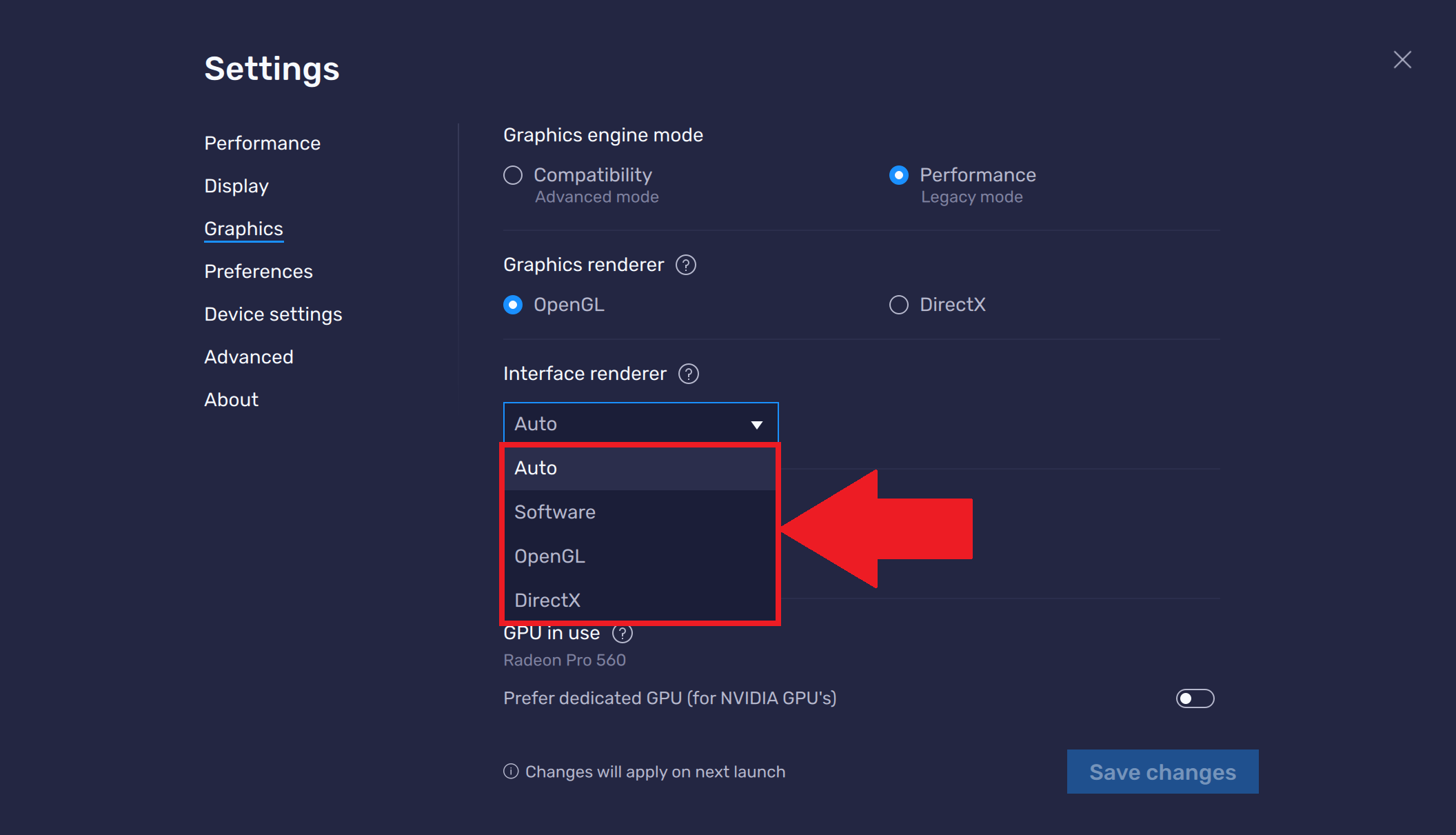 6. Click on "Save changes".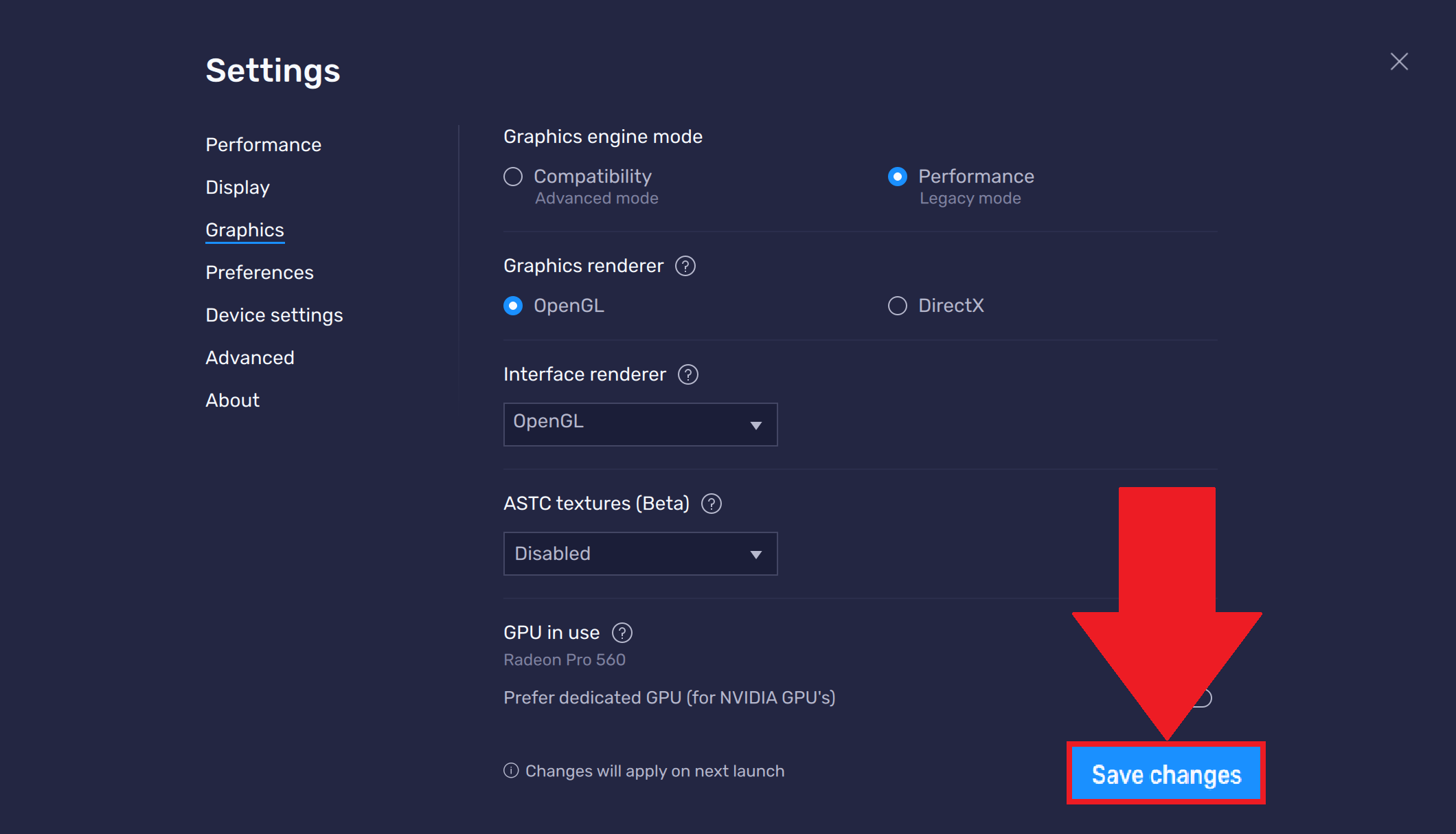 7. Click on "Restart now".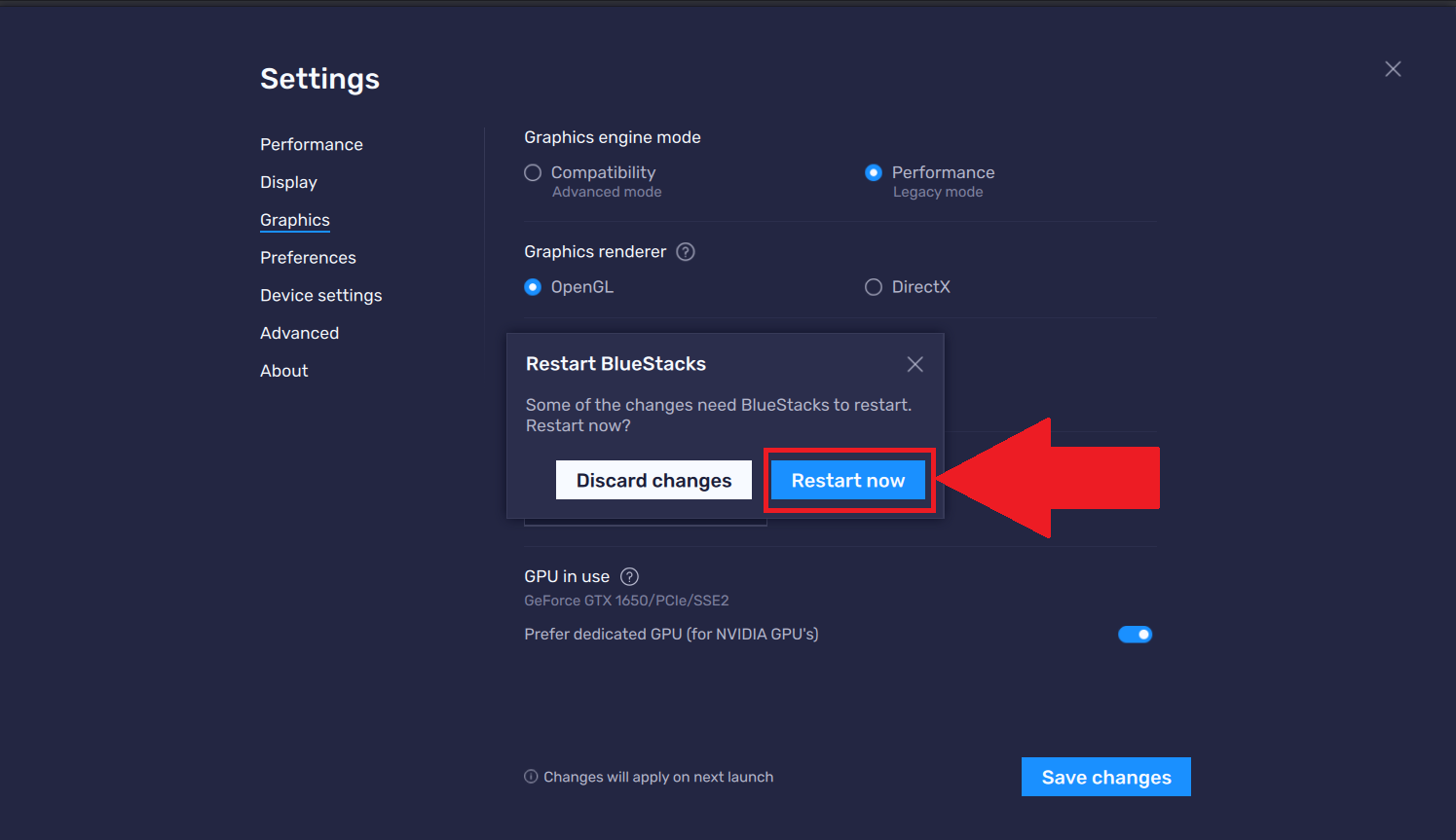 By applying these settings, white/black screen or app crash issues will be resolved for you.
---
Thank you for choosing BlueStacks. We hope you enjoy using it. If you have any further questions, please contact us at support@bluestacks.com. Happy Gaming!