How will this help?
In case BlueStacks 5 is crashing upon launch or you are unable to start it, you may share log files that record information relevant to the failure, so we may help you with a quick resolution or a workaround for the issue. This article will guide you on how to do that easily in the steps described below.
---
How can I submit a problem report?
1. Download the BlueStacks 5 Log Collector Tool.
NOTE: The antivirus of your PC might alert you or block BlueStacks Log Collector initially, however, we assure you that it's a completely safe program and we recommend that you run it on your PC to report the problem you're facing.
2. Once the download is complete, run the file by clicking on the file icon which is saved automatically in the Downloads folder of your PC or in the location you have saved it while downloading.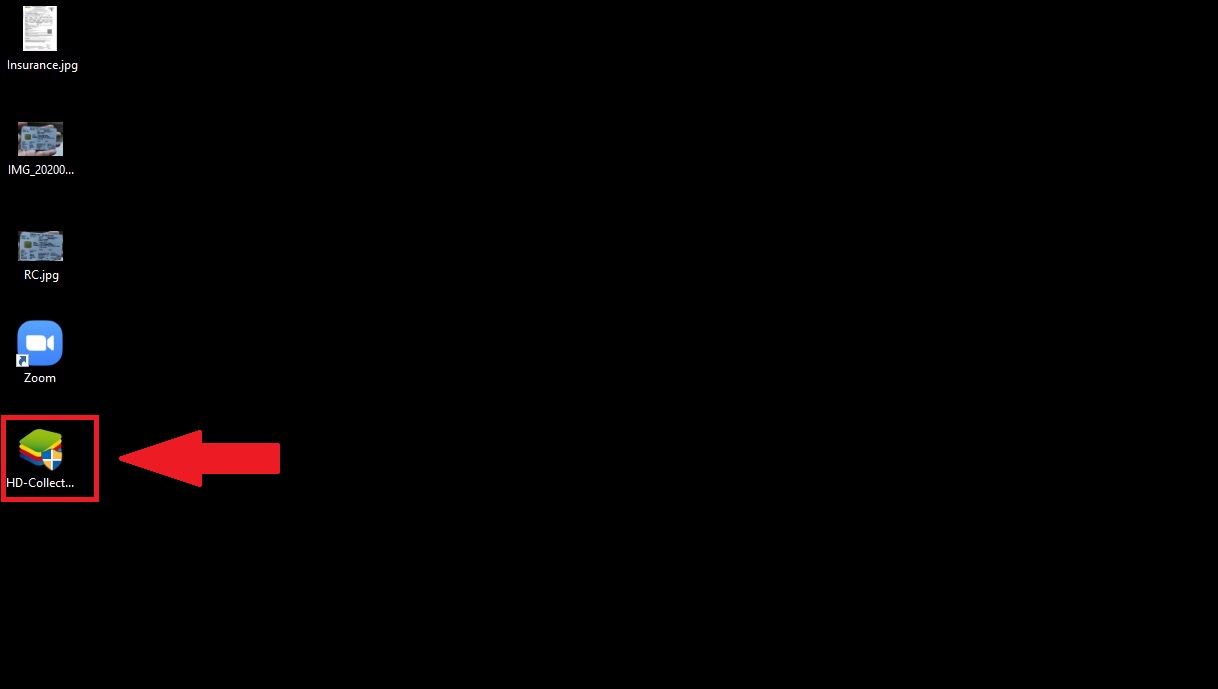 3. A "Report a problem" window will open on your screen, as shown below.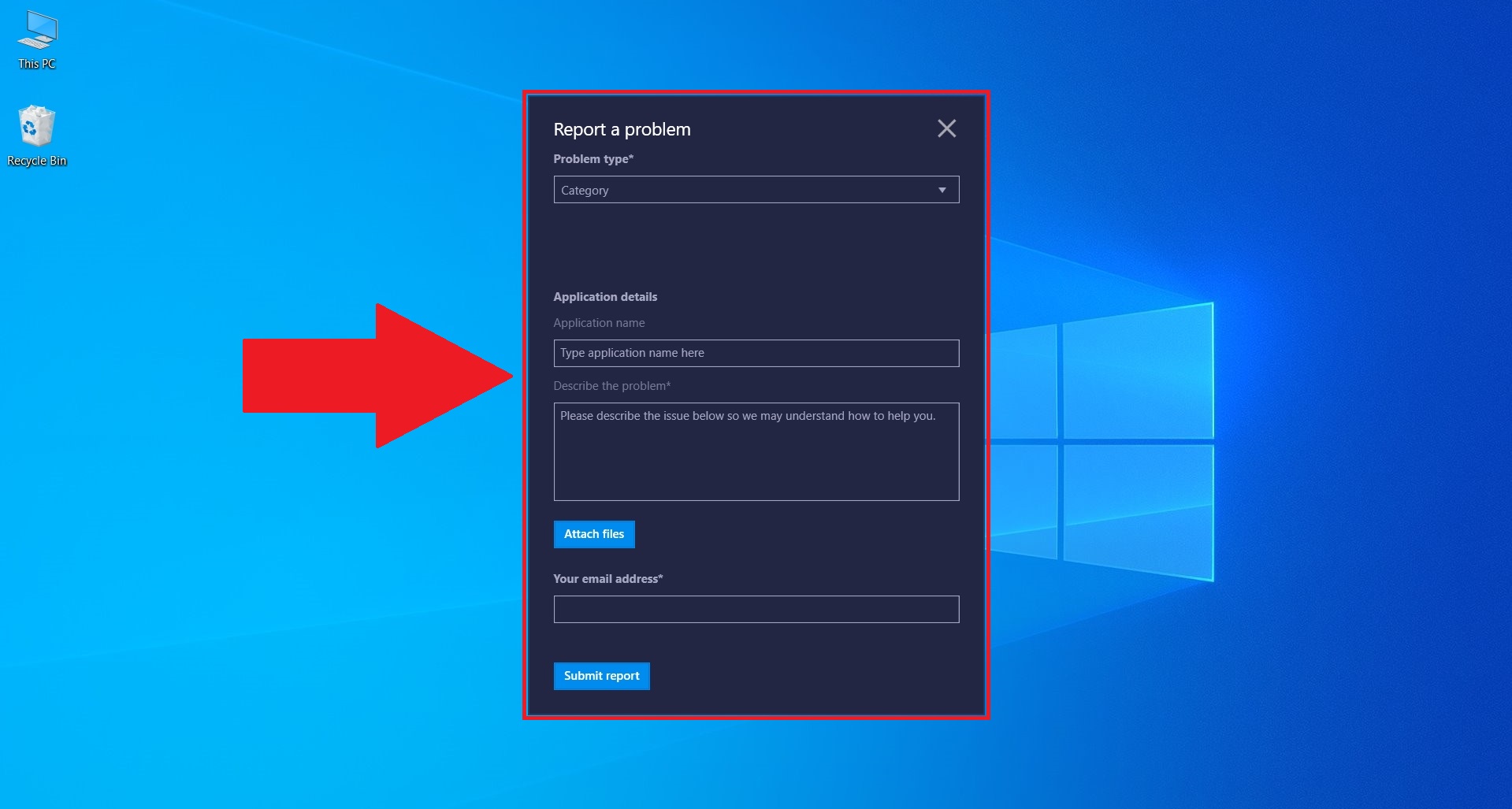 4. Please fill in the following details in this window carefully. More information on these details is provided below.
First, within the drop-down menu, that opens when you click on ''Category'' below the ''Problem type'', select ''BlueStacks fails to start'' as shown below.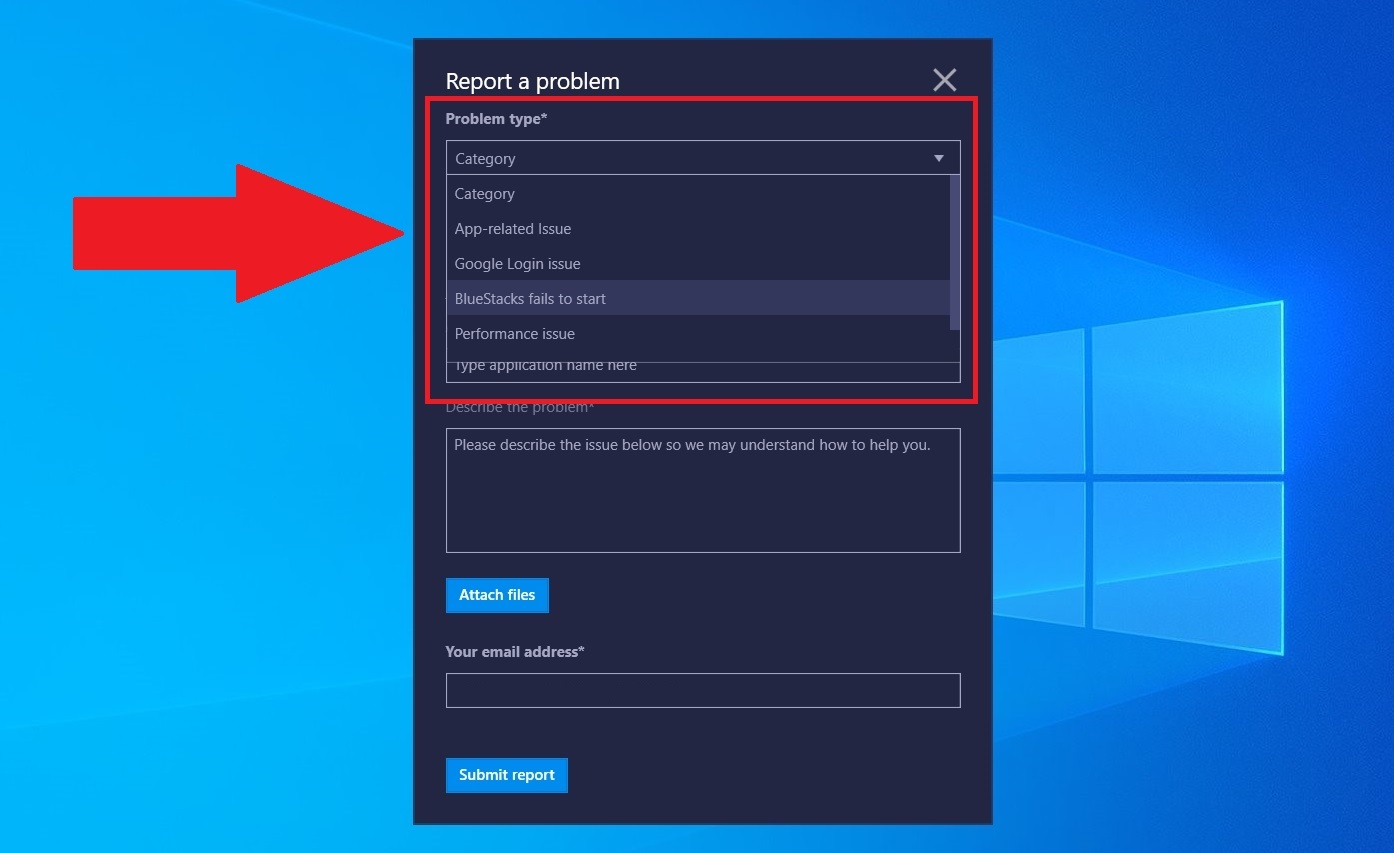 5. Next, within the drop-down menu that opens when you click on ''Subcategory'', you can either select "Says - Engine does not start" or "Other", depending on the issue you are facing.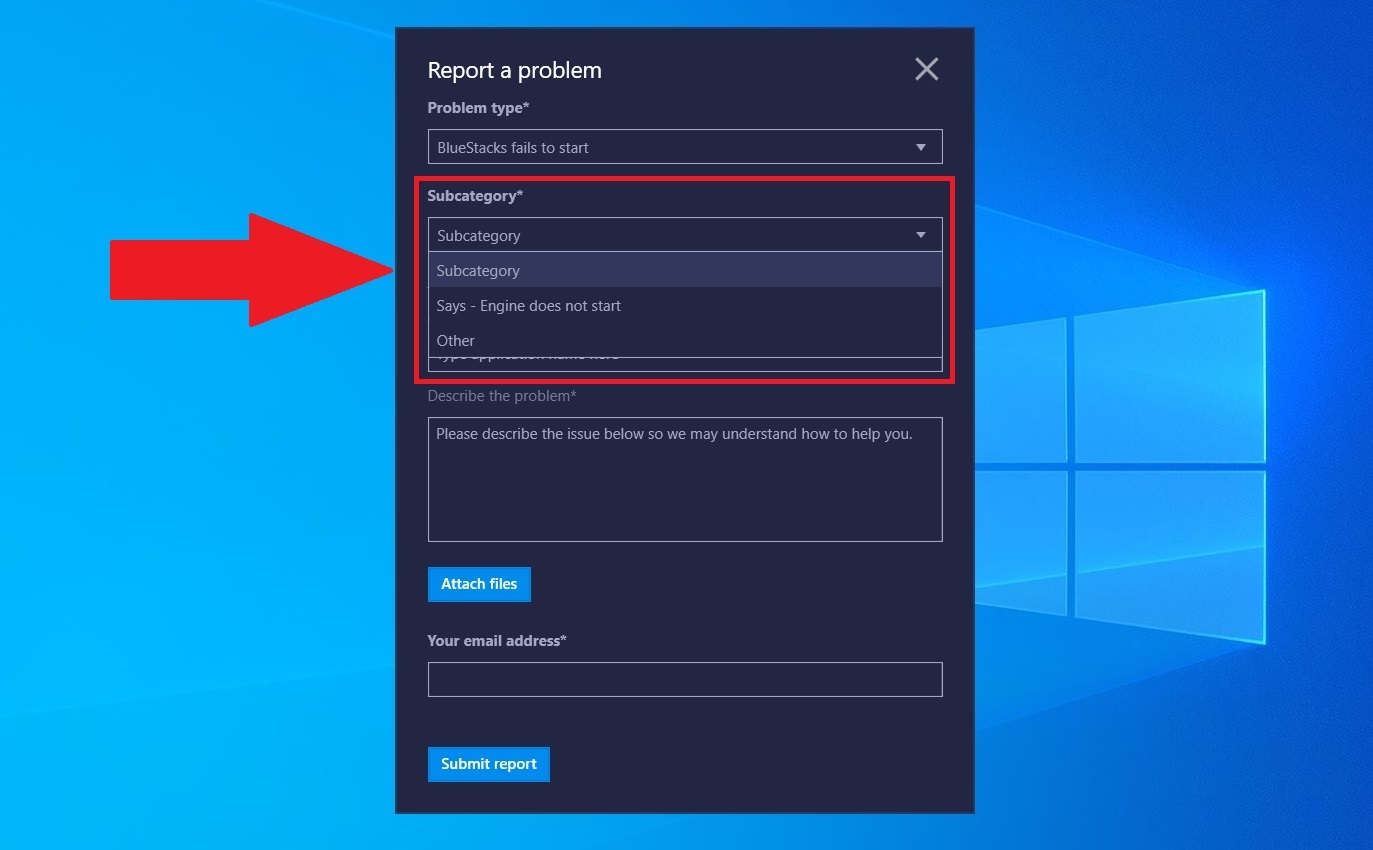 6. In the next section ''Application details'', you need to fill in the details of the problem.
Please enter ''BlueStacks 5'' in the text-box provided below ''Application name''.
Next, describe the problem you are facing in detail in the text-box below ''Describe the problem''. A more detailed explanation will help us in understanding the issue in a more comprehensive manner.
NOTE: If possible, we highly recommend you attach images or video files that showcase the issue you are facing. This can be done by clicking on the "Attach files" button.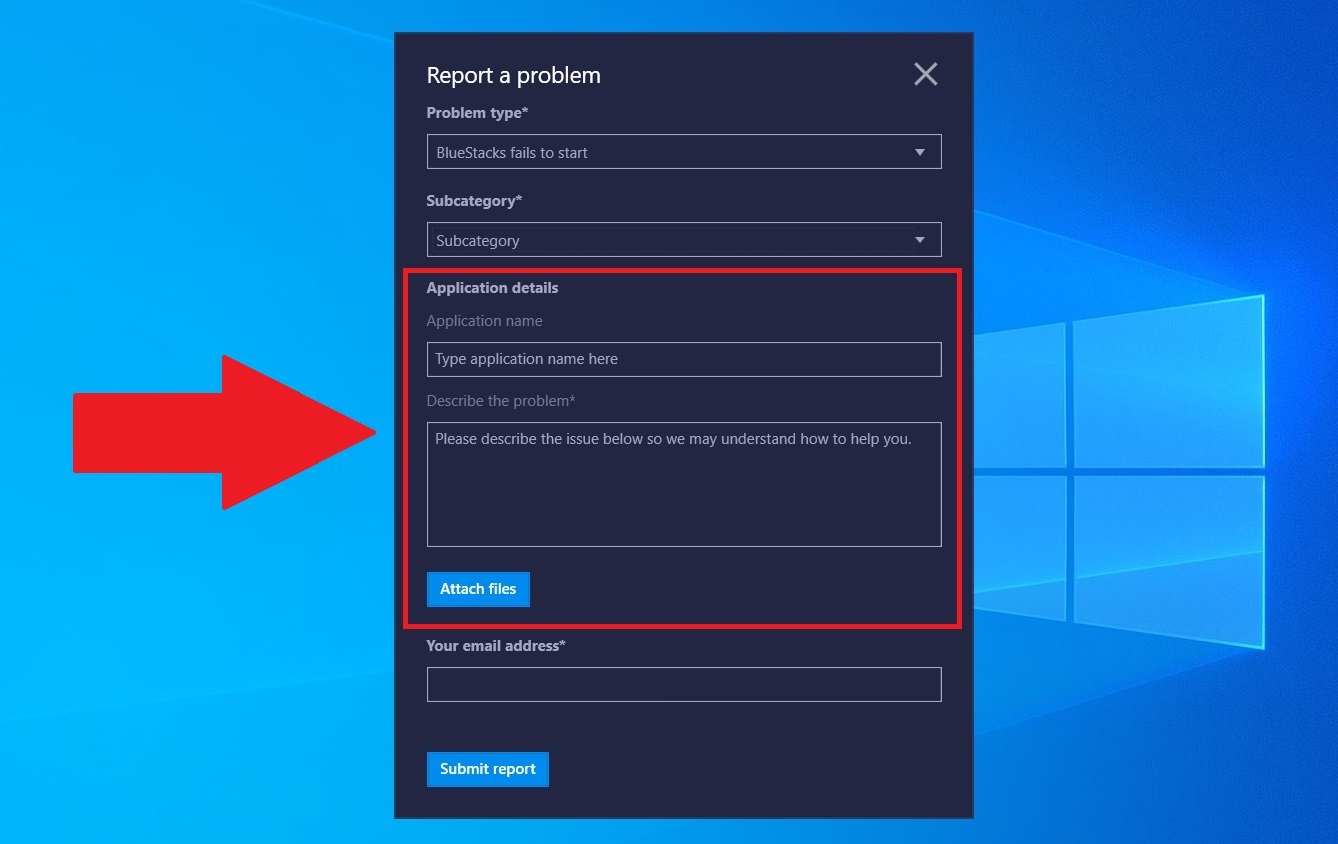 7. Lastly, enter your email address in the text box provided and click on ''Submit report'', as shown below.
NOTE: This email will be used to communicate with you. Hence, please provide a working email address.
8. While the Log Collector Tool is collecting the required information from your PC, a message will appear on your screen, as shown below.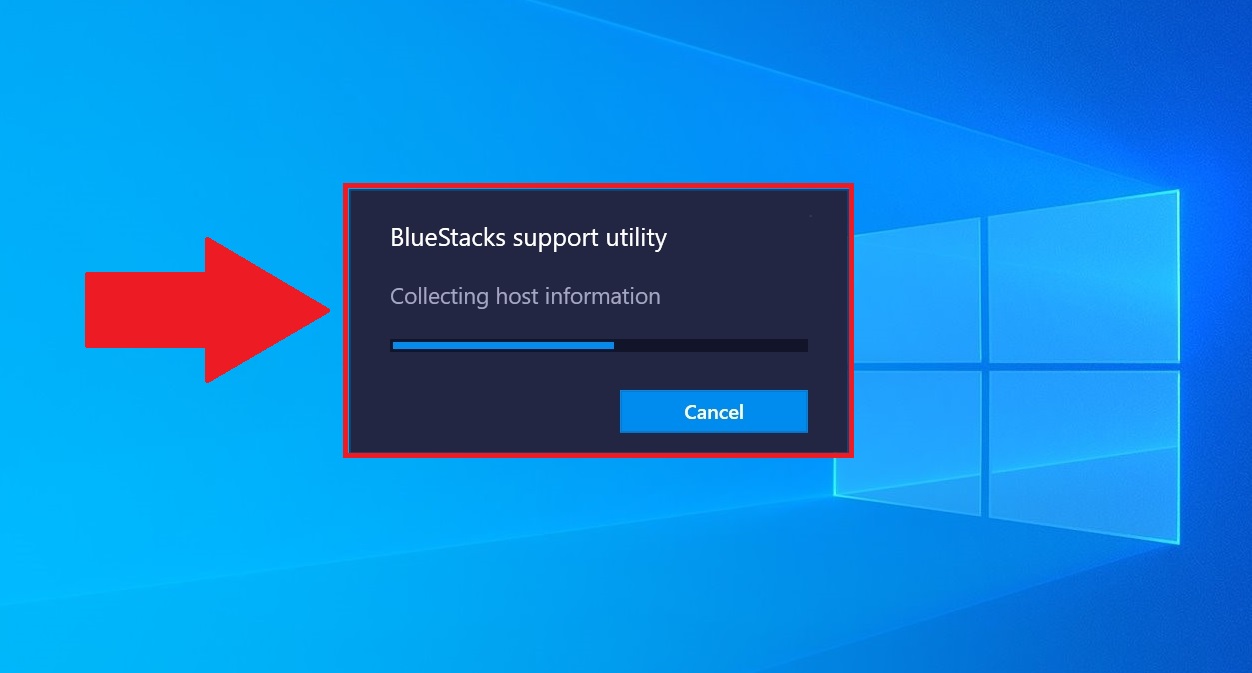 9. Once the process is complete and the report has been delivered to us, a ''Report sent successfully'' message will appear on your screen.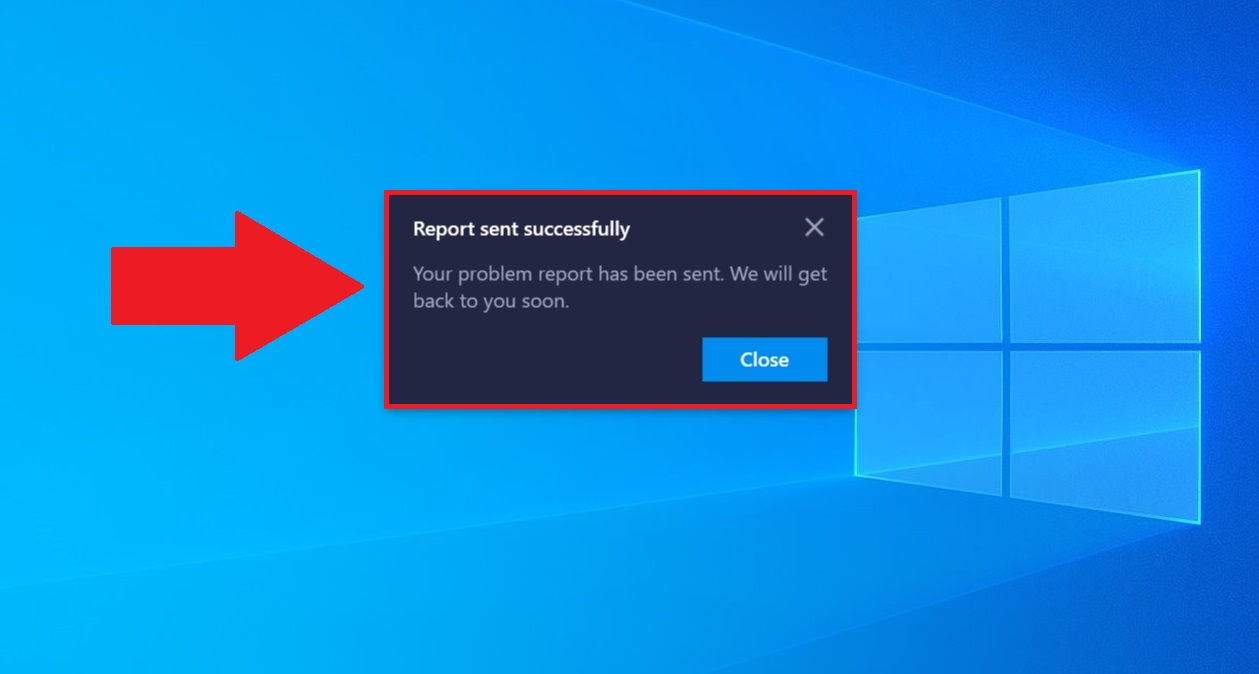 Our Support Team will work on a resolution or provide a workaround and contact you when it is available.
---
Thank you for choosing BlueStacks. We hope you enjoy using it. If you have any further questions, please contact us at support@bluestacks.com. Happy Gaming!