How will this help?
Games are the spice to life and finding the right spice can be difficult. With the all-new Game Center on BlueStacks 5, finding the perfect game(s) just got a whole lot easier. Populated with various different categories, the Game Center makes finding games from different genres and expanding your games library extremely convenient.
---
How do I use the Game Center?
To access the Game Center, click on the Game Center icon on your BlueStacks 5 home screen, as shown below.
The image below shows what the Game Center looks like. You may navigate through it by scrolling down on the screen using your cursor or the arrow keys on your keyboard.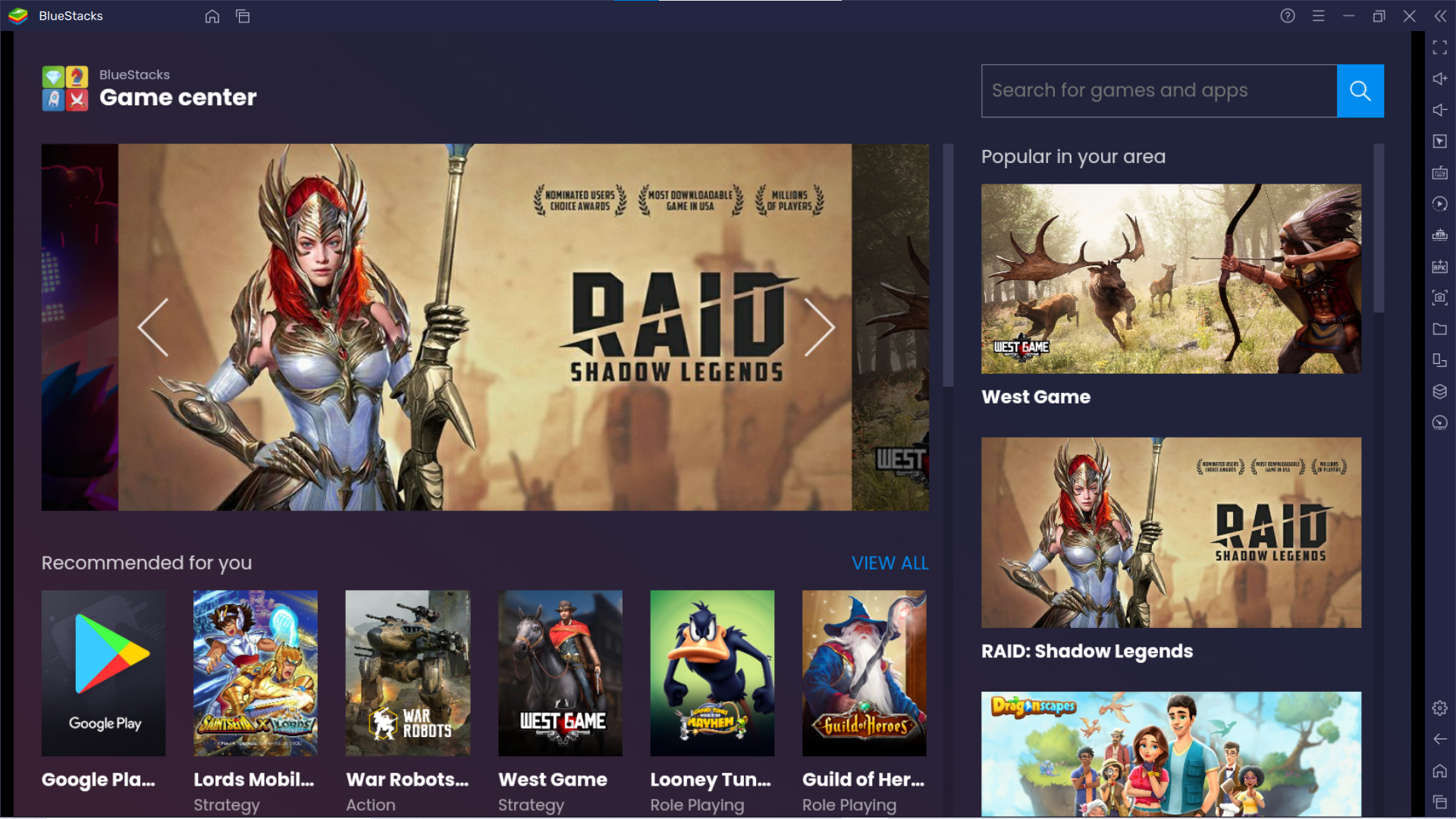 Scrolling down on the Game Center, you will notice various categories of games, all of which are explained in detail below.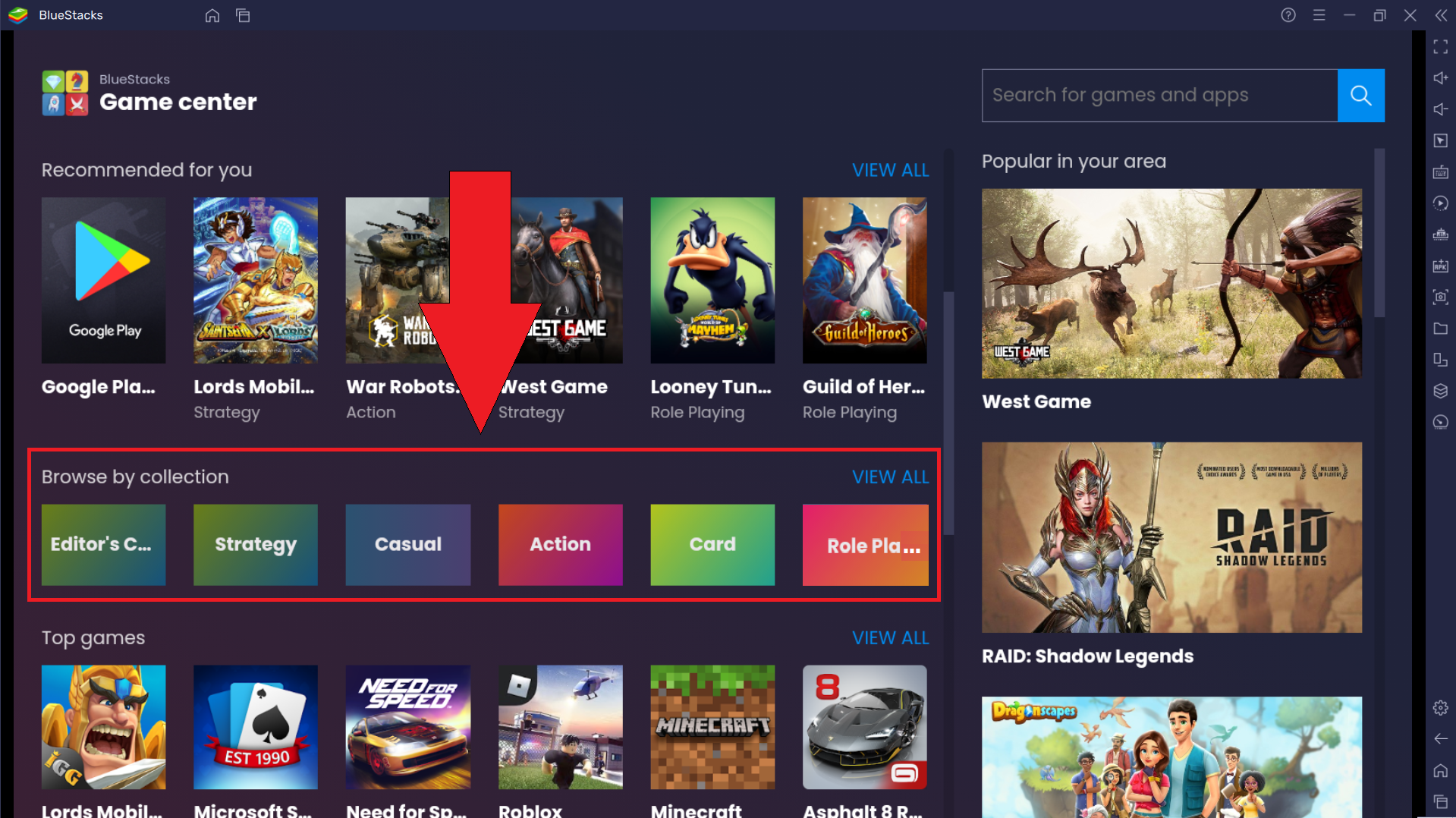 Editor's Choice: The Editor knows it all. Need a new game in your life? Head over here to explore.
Strategy: In this category, you can find various strategy-based games. Time to put on your thinking cap. State of Survival, Rise of Kingdoms and many more await you.
Casual: Looking for a casual game after a long day at work/school? Find games such as Candy Crush, Angry Birds, Plants vs Zombies and various others under this section.
Action: Here's something to get your adrenaline going. High-octane games such as Free Fire, PUBG: Mobile, Call of Duty: Mobile can be found here.
Card: Find various card-based games such as Solitaire and many more inside.
Role-Playing: Catch some of the all-time favorite role-playing hits in this section, which include the likes of Raid: Shadow Legends, Marvel Strike Force, Fate/Grand Order and more.
You can also scroll down a bit further to see various other categories, such as "Top games", "App of the day" and more!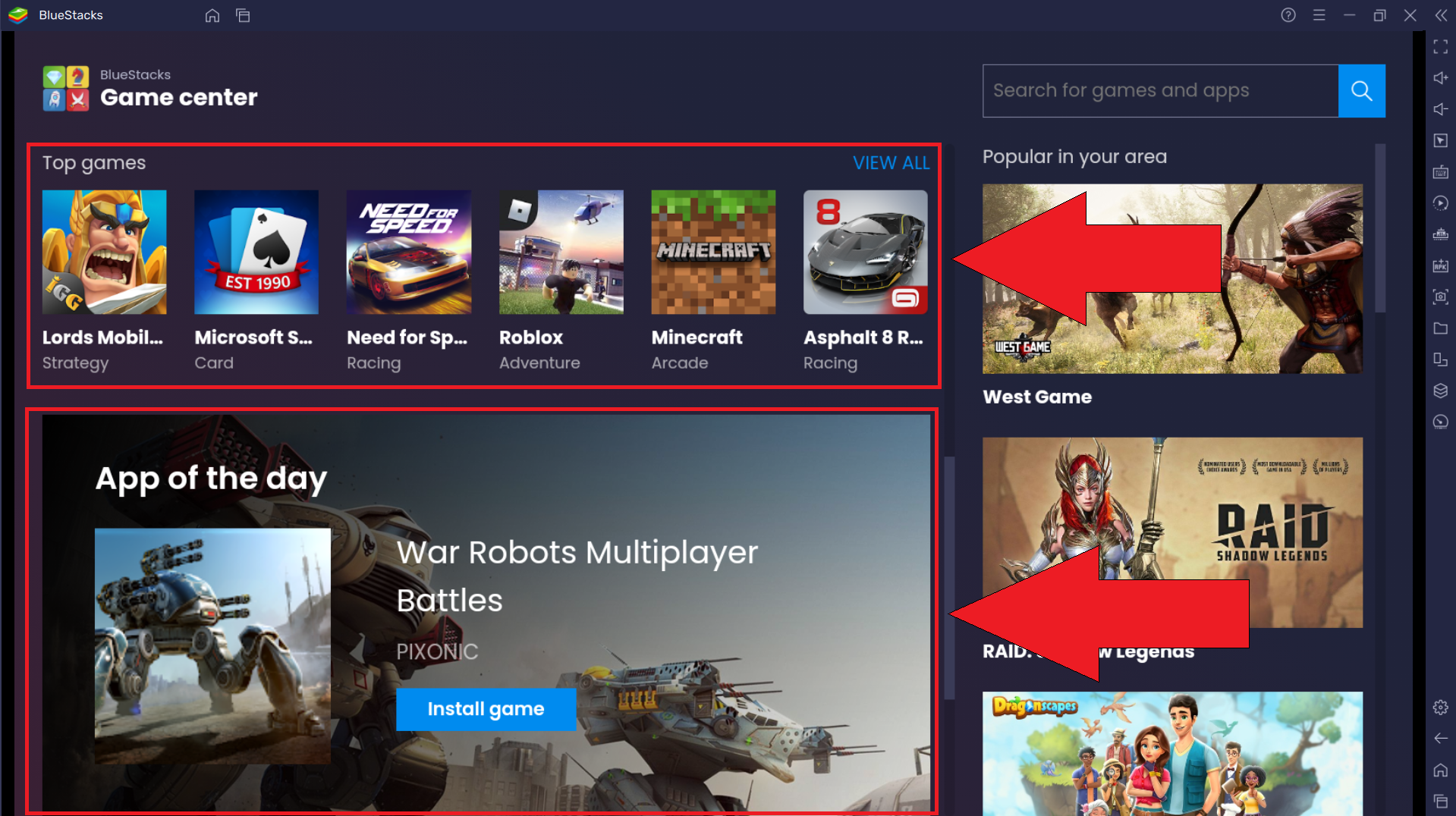 Want to know what other gamers are playing in your neighborhood? Scroll through a list of the most popular games in your area and connect with like-minded players online.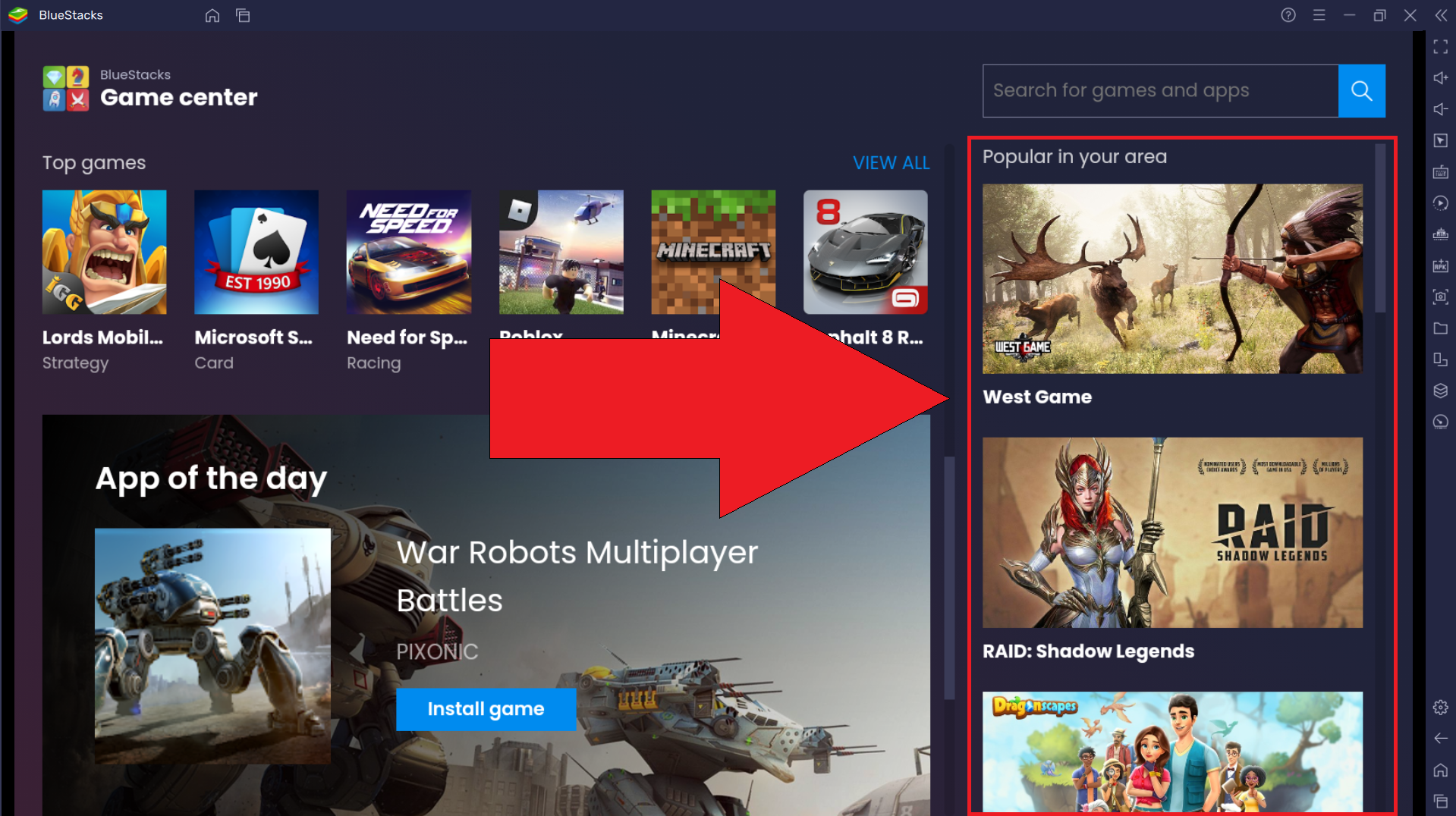 ---
Thank you for choosing BlueStacks. We hope you enjoy using it. If you have any further questions, please contact us at support@bluestacks.com. Happy Gaming!