How will this help?
BlueStacks 5 has different options of screen resolutions for you to choose from. You can choose any screen resolution from the available options like Landscape, Portrait, Ultrawide and Custom.
This article will guide you on how you can switch between different available screen resolutions on BlueStacks 5.
---
How can I change the screen resolution?
1. Launch BlueStacks and click on the hamburger icon on the top right or the gear icon on the Side Toolbar to access the BlueStacks settings.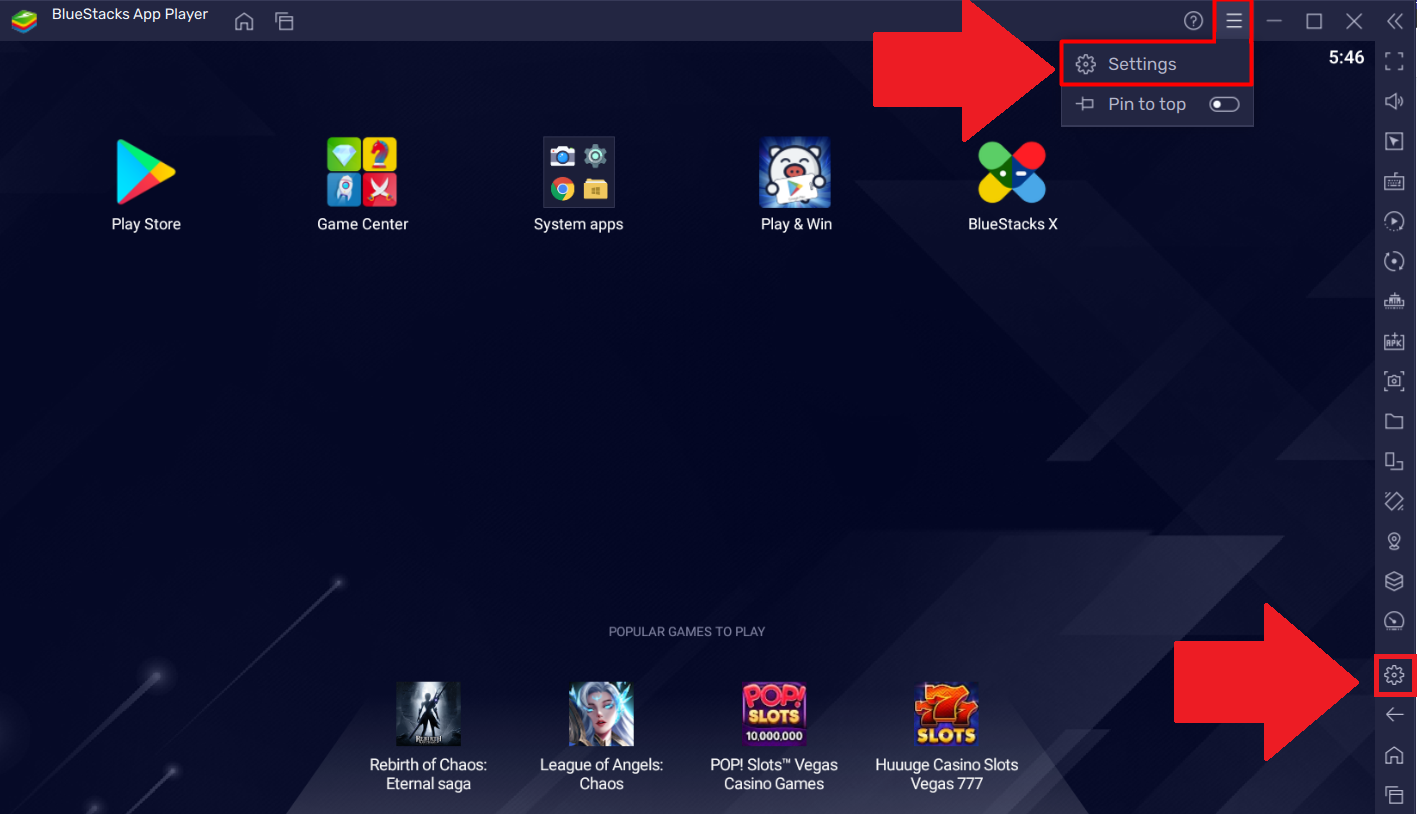 2. Click on the "Display" tab.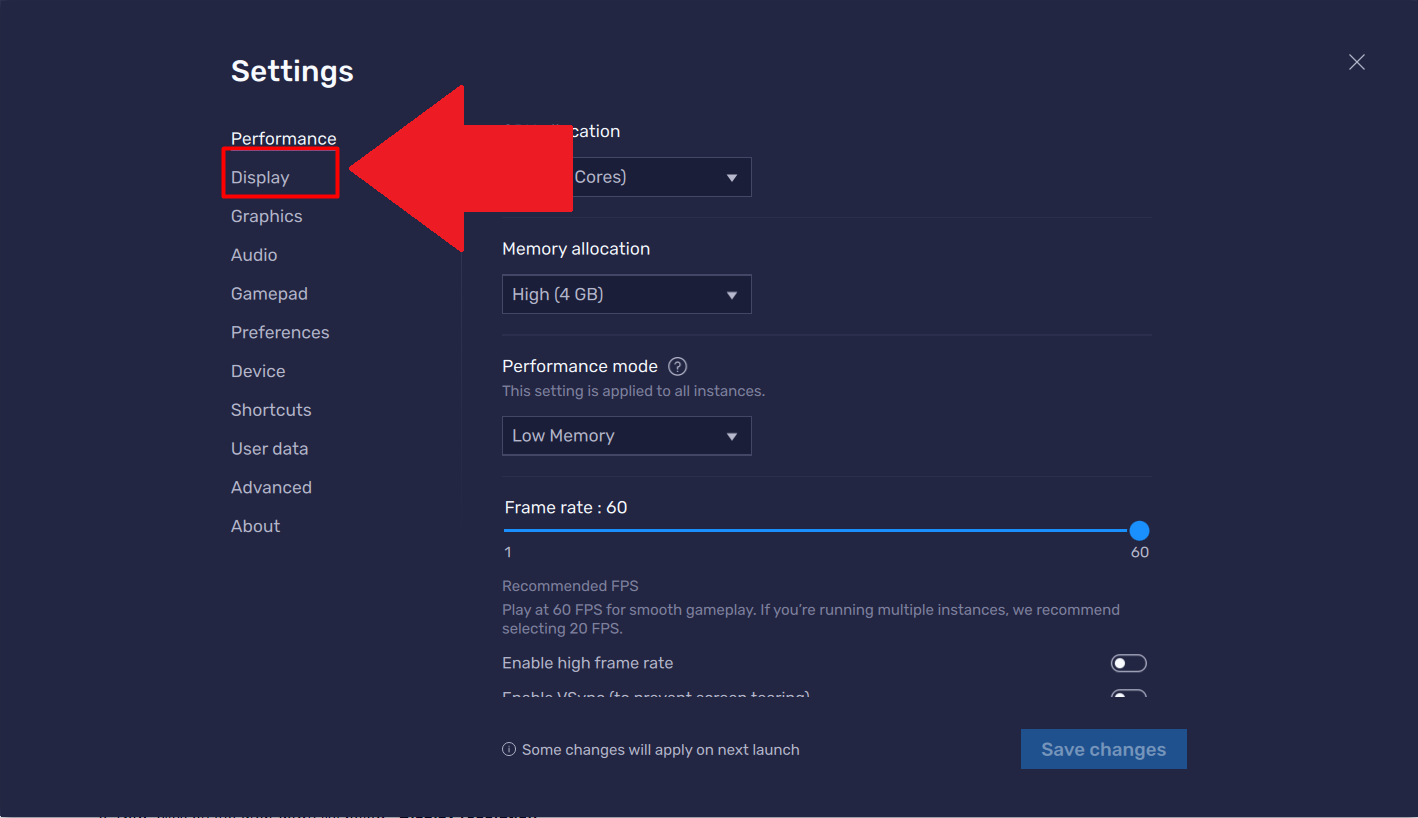 3. Now, click on the drop-down list below "Display resolution".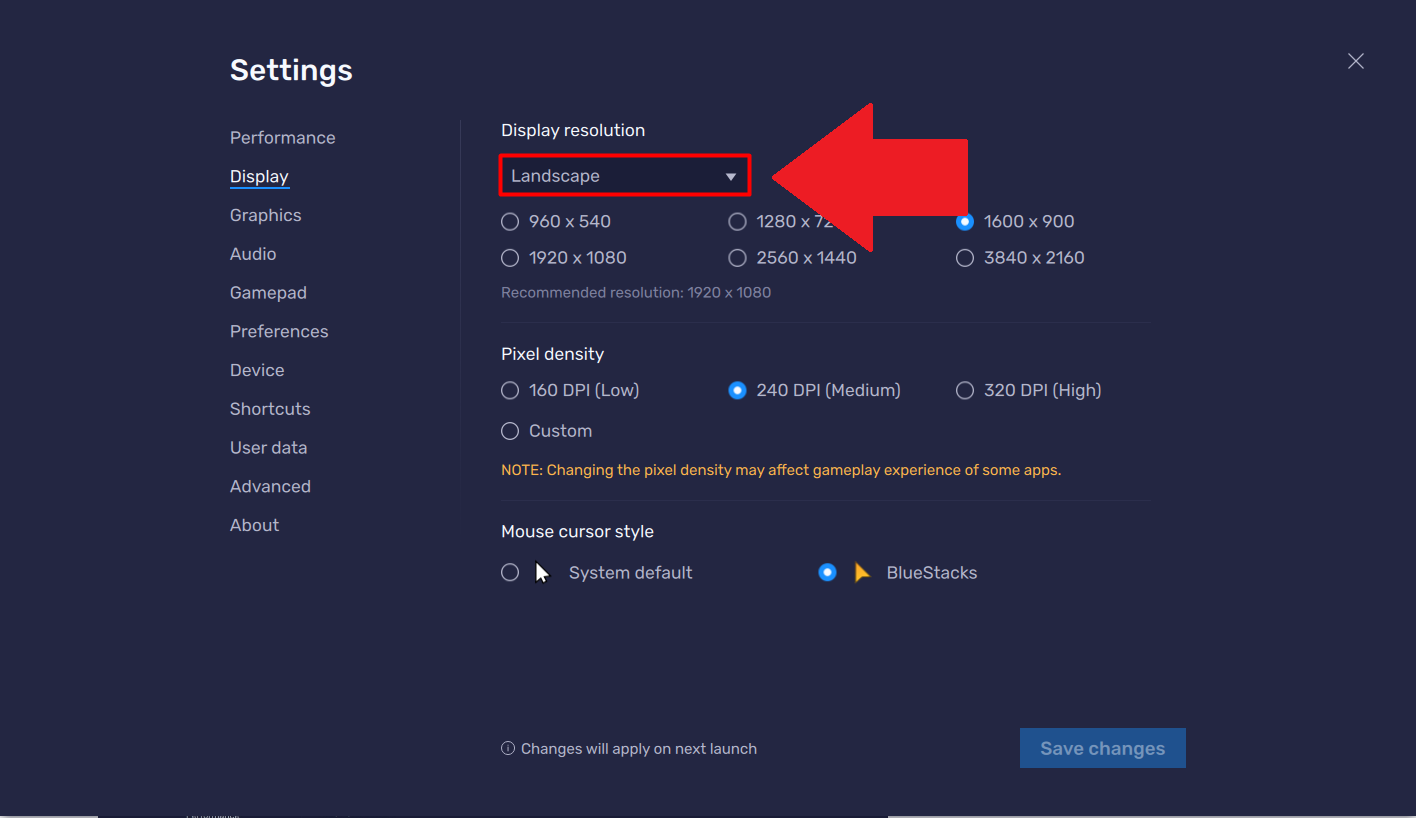 4. You will now see the available options for screen resolution in the drop-down list. Here, click on the option you wish to select.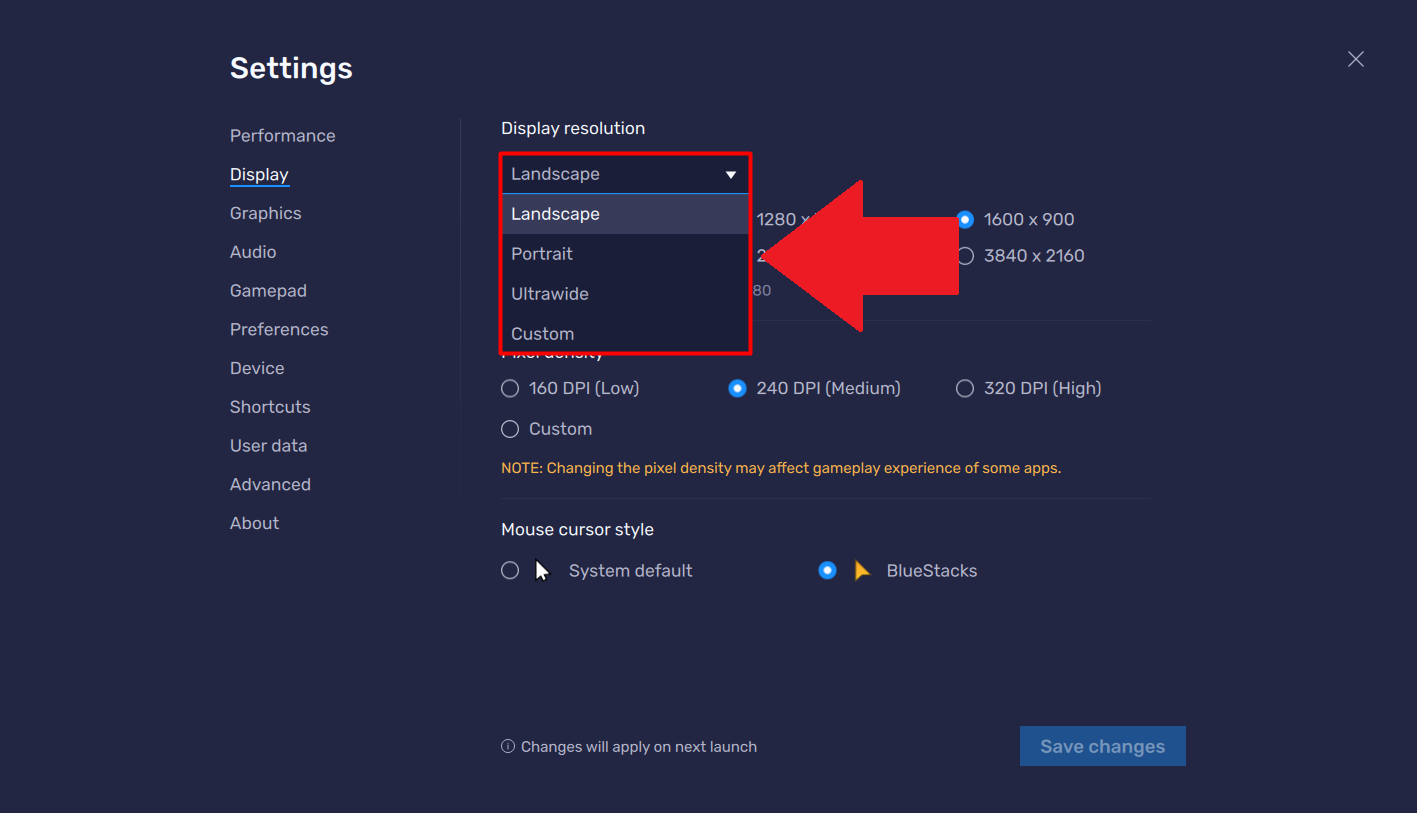 5. Next, you can select the screen resolution as per your preference for the selected option from the available screen resolutions. For example, in the image below, you can see the available screen resolutions for "Landscape".
By default, the BlueStacks recommended resolution is selected.
NOTE: For better display quality, BlueStacks recommends the following screen resolutions:
Landscape - 1600

x 900

Portrait - 90

0 x 1600

Ultrawide -

2560 x 1080

Custom - 1920 x 1080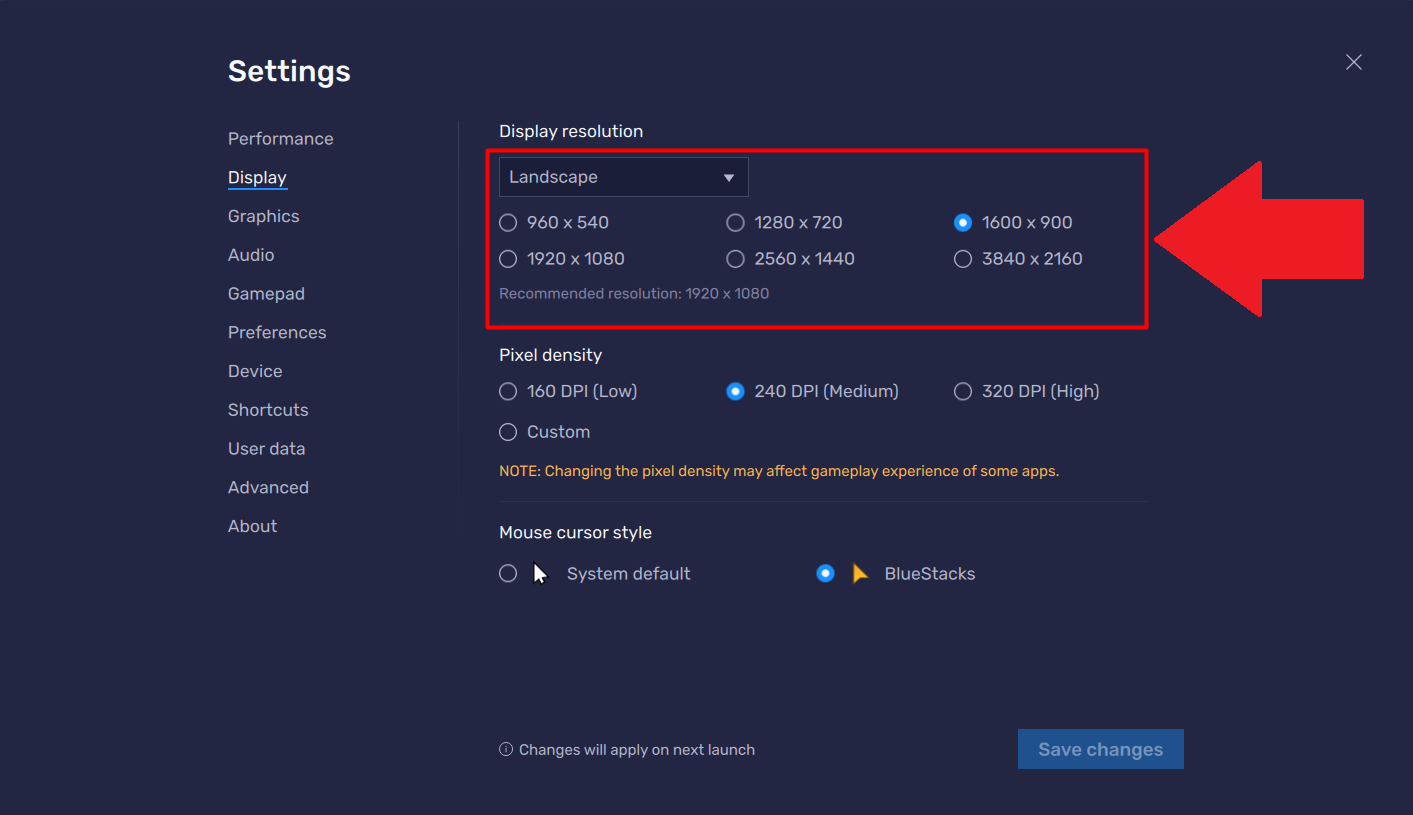 6. Select "Custom" and click on the "Add resolution" option to create a custom resolution by setting the "Width" and "Height" of your BlueStacks screen as per your preference, as shown below.
NOTE: For better display quality, BlueStacks recommends 1920 x 1080 resolution for Custom.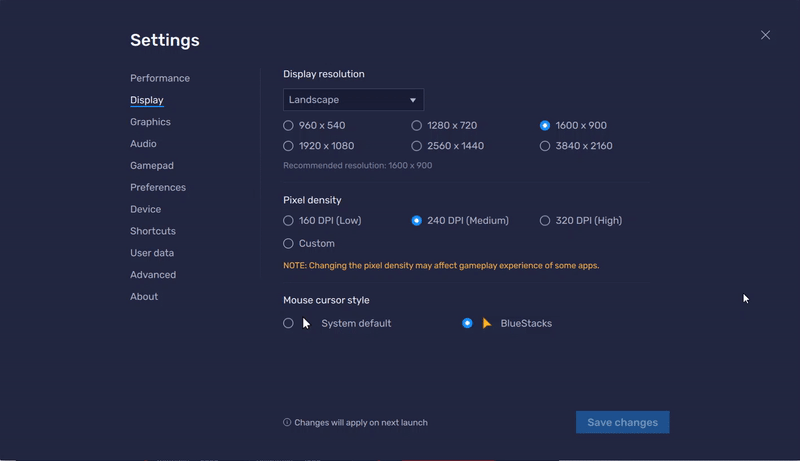 You can also create multiple custom resolutions up to 4K and switch between them according to your preference.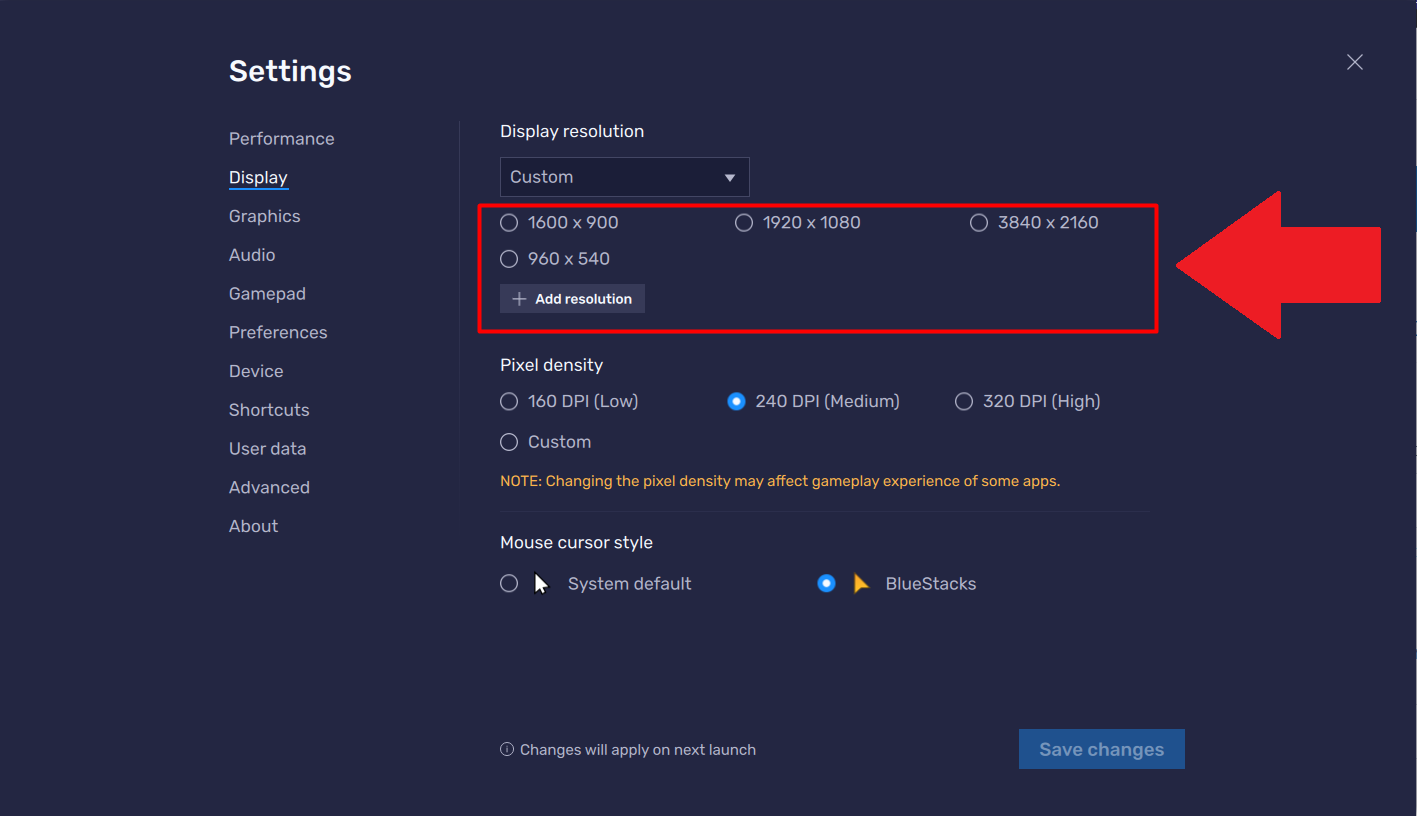 7. Now, click on "Save Changes" once you have selected your preferred screen resolution.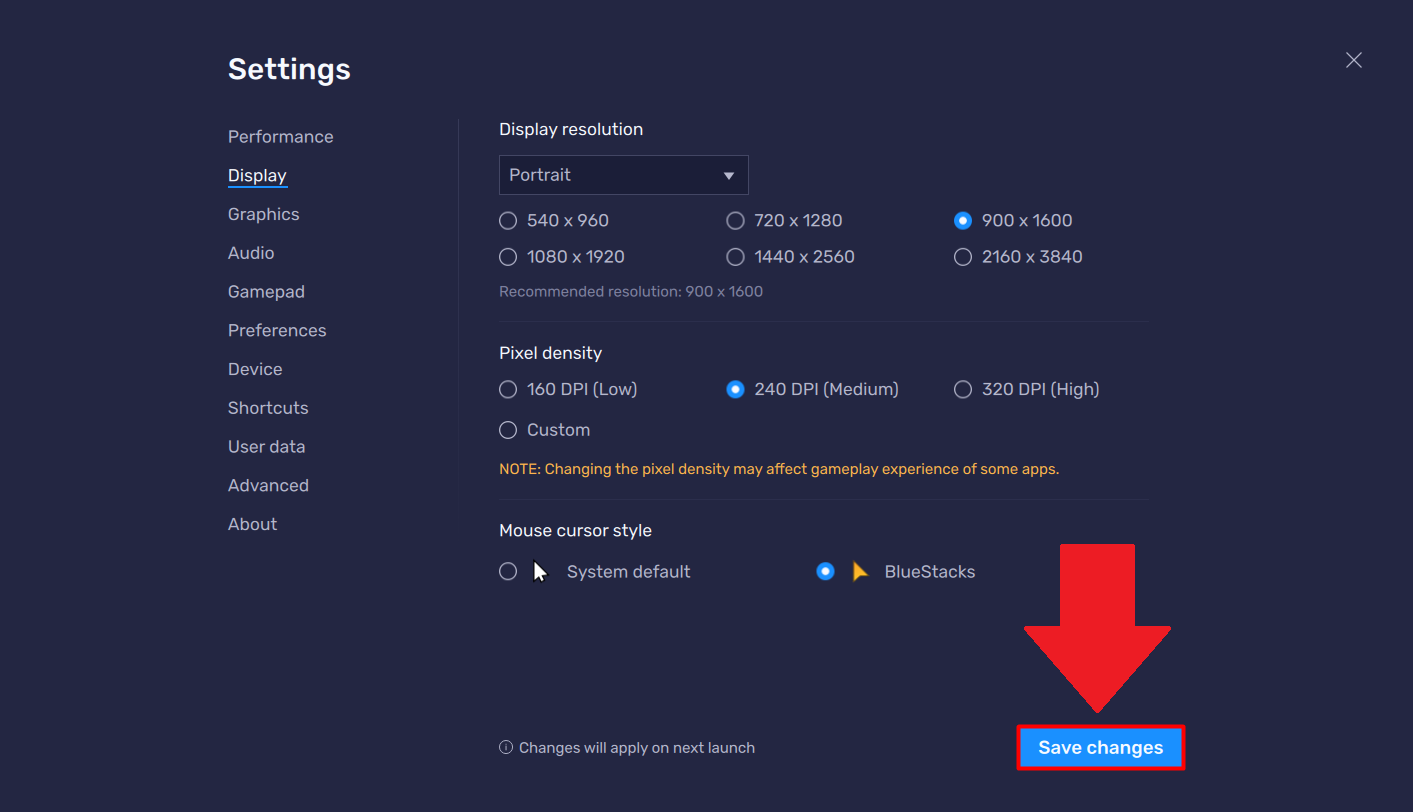 8. A message will now appear on your screen asking you to restart BlueStacks to be able to use it in the screen resolution of your preference.
Click on "Restart now" to continue.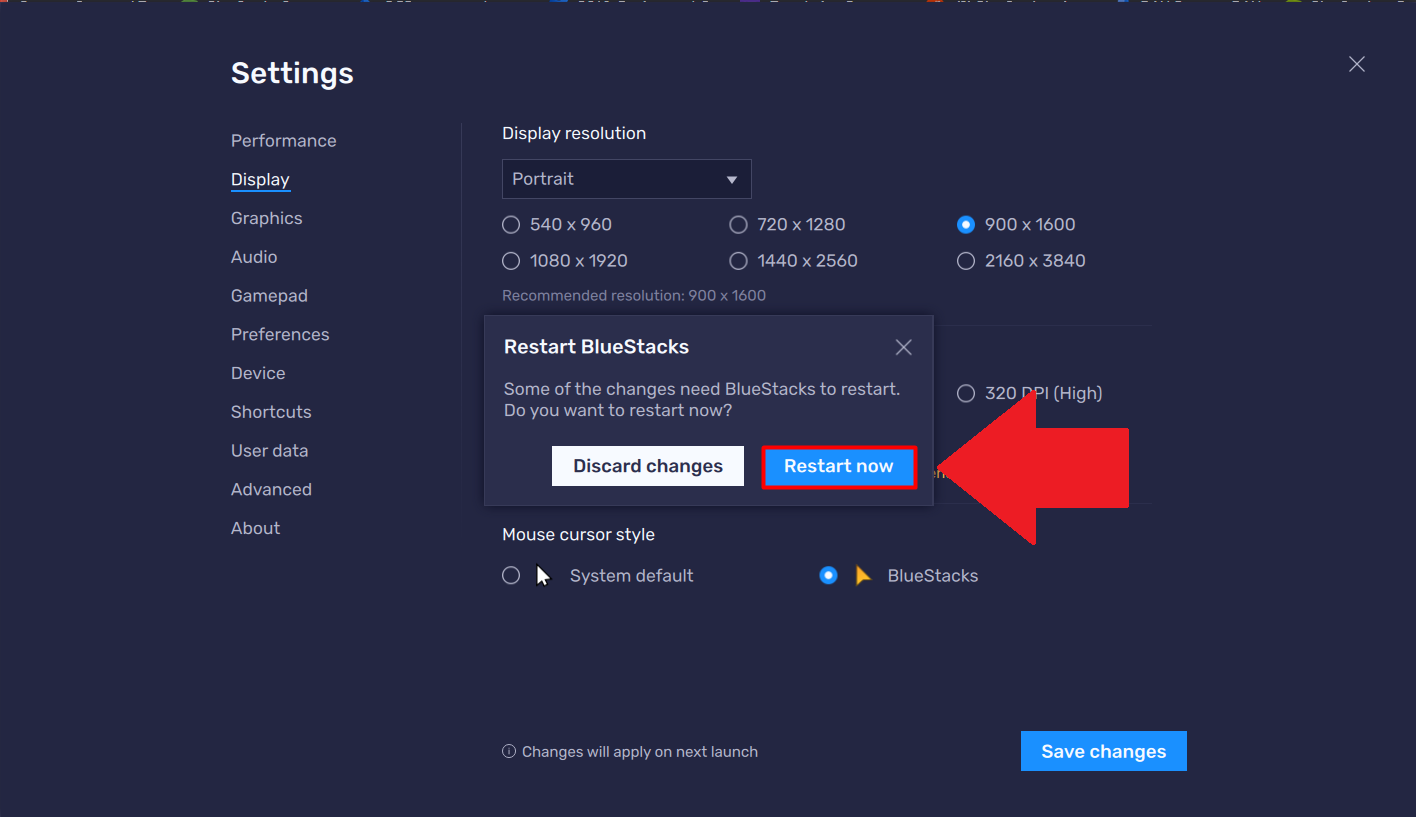 You will now be able access BlueStacks in your preferred screen orientation.
---
How is BlueStacks 5 viewed in different screen orientations?
Here are some examples of how you can view BlueStacks in different available screen resolutions.
Landscape (Tablet mode)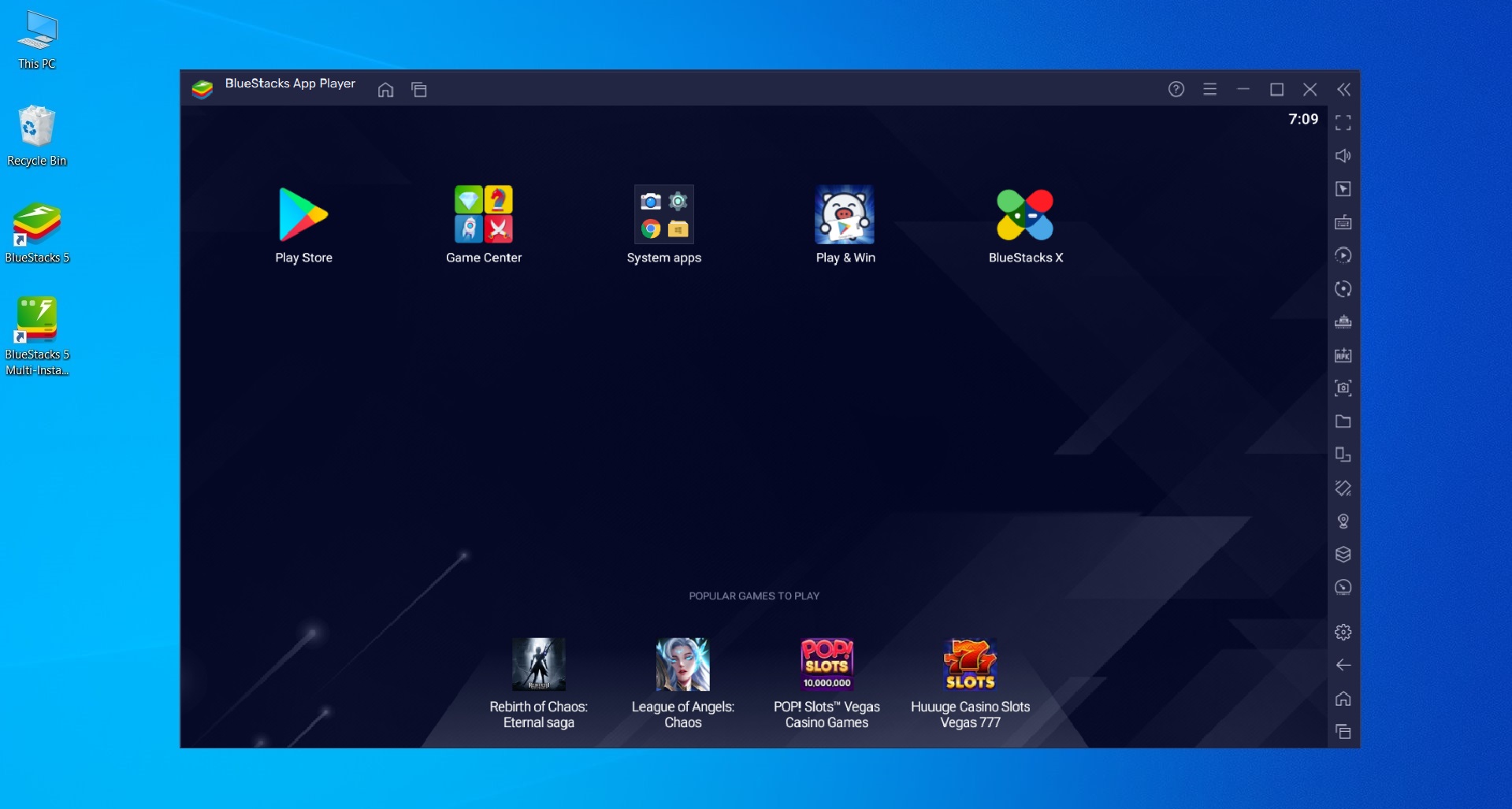 Portrait (Phone mode)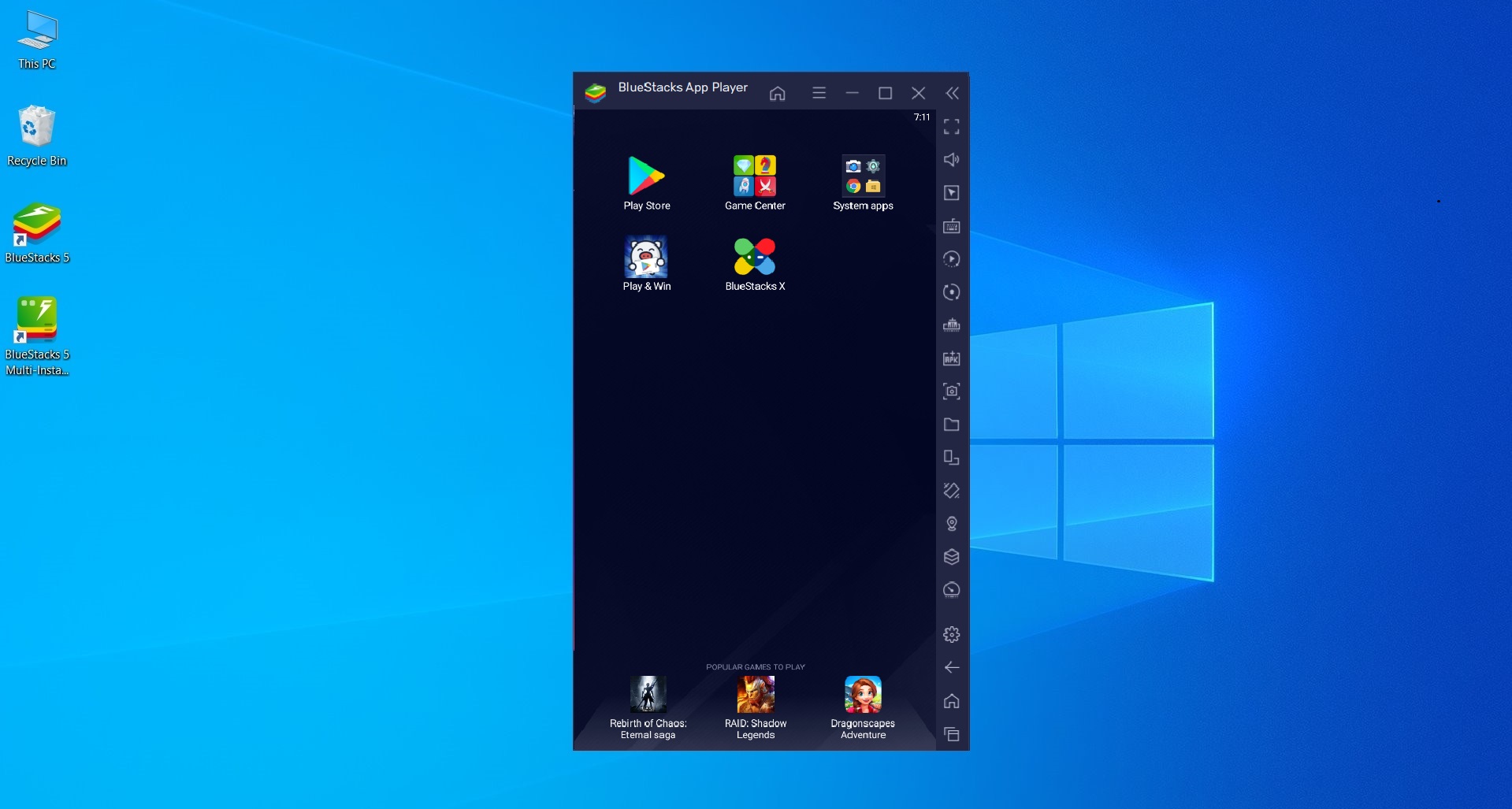 Ultrawide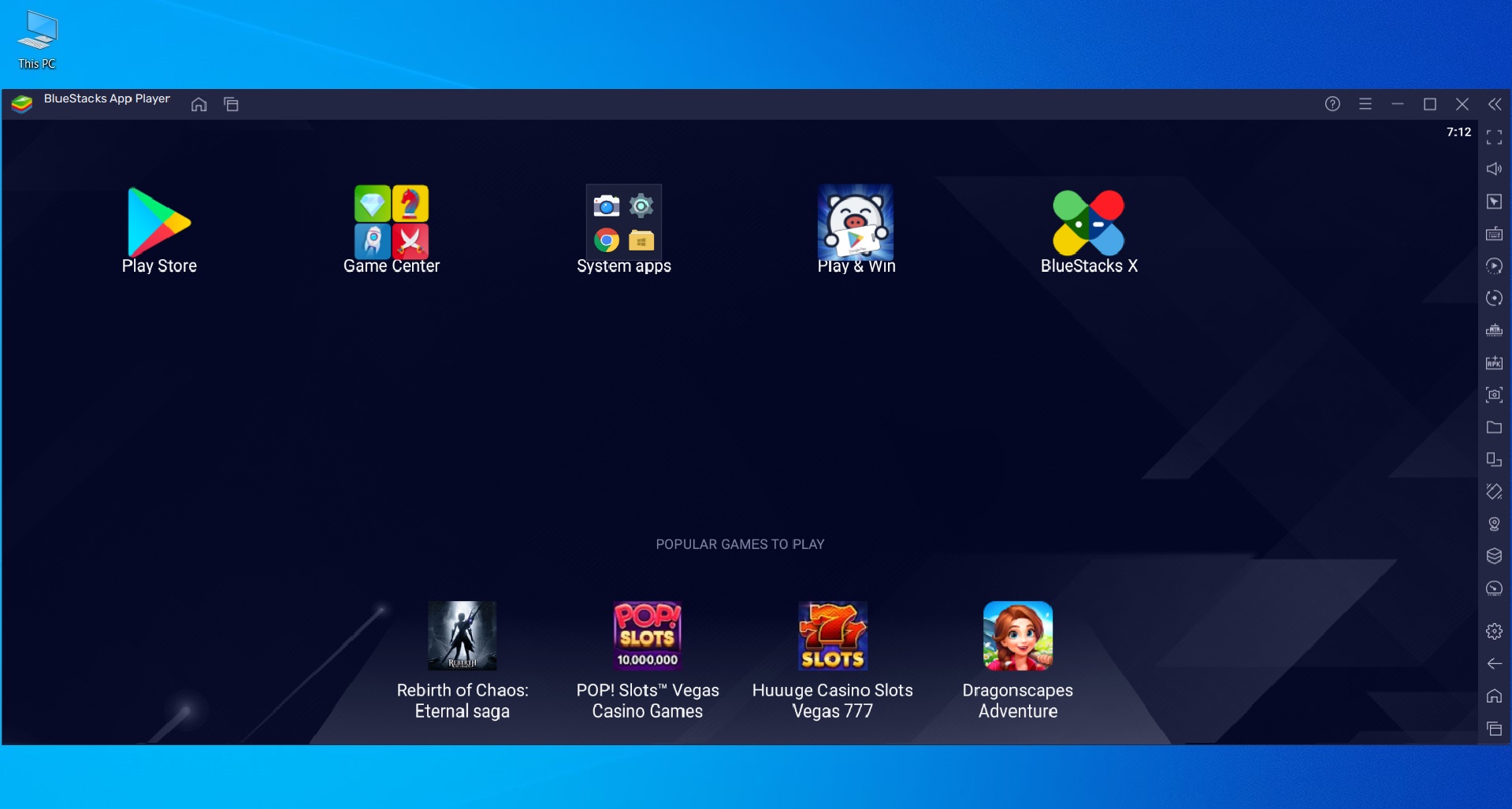 Custom with Width(px) 3840 and Height(px) 2160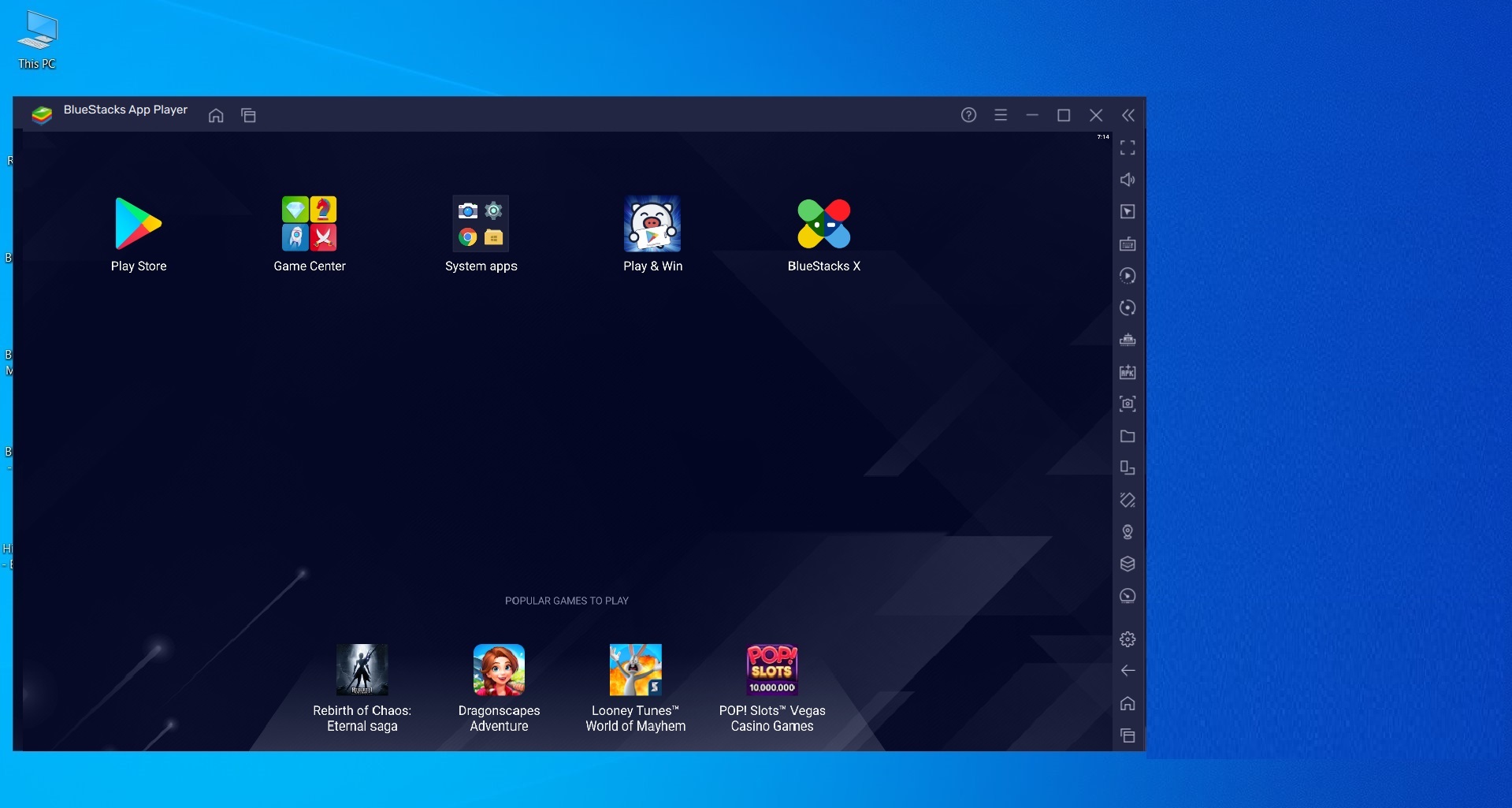 ---
Thank you for choosing BlueStacks. We hope you enjoy using it. Happy Gaming!