How will this help?
You can now always keep BlueStacks 5 above all other applications running on your PC using "Pin to top". This article will explain the benefits of "Pin to top" and show you how to begin using it.
On the latest version of BlueStacks 5, you can minimize the App Player window into a sleek mini-player at the bottom right corner of your screen. To learn more, click here.
NOTE: When you activate Mini mode, "Pin to top" will be enabled automatically. 
---
How will "Pin to top" benefit me?
"Pin to top" has several benefits. It enables you to:
Play your favorite games on BlueStacks 5 and multi-task other activities easily, without needing to minimize any of your windows.

Now, you can defeat enemies in different games, while watching videos or messaging your friends at the very same time.

Never miss another in-game moment while doing other tasks. React much faster to major or crucial events in-game such as defending your village against an attack in Rise of Kingdoms saving significant time and resources.
---
How can I pin BlueStacks 5 above other applications?
1. Launch BlueStacks 5 and click on the "Hamburger menu" icon, as shown below.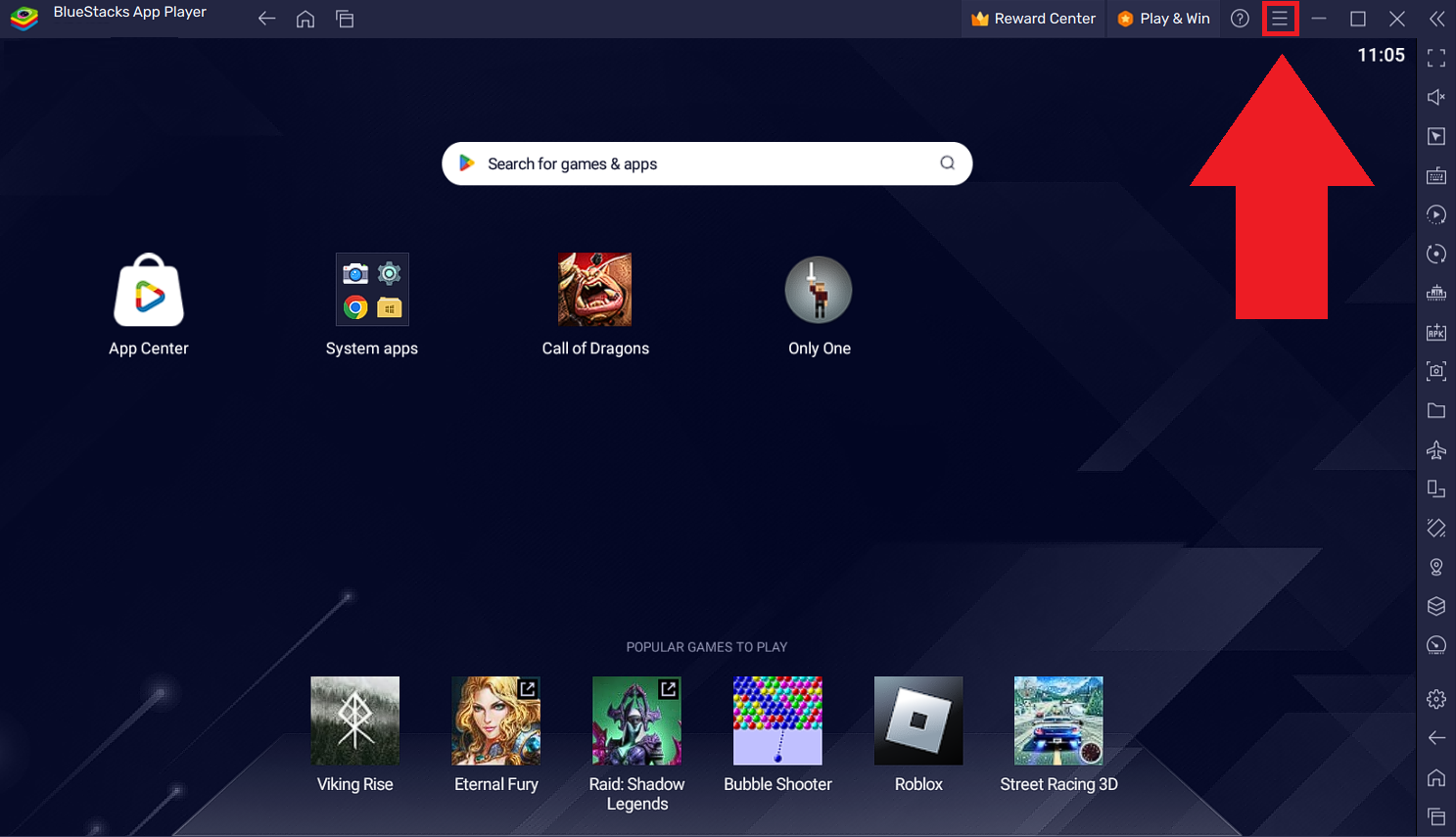 2. The drop-down menu will open. Here, enable the "Pin to top" feature by toggling the slider next to it.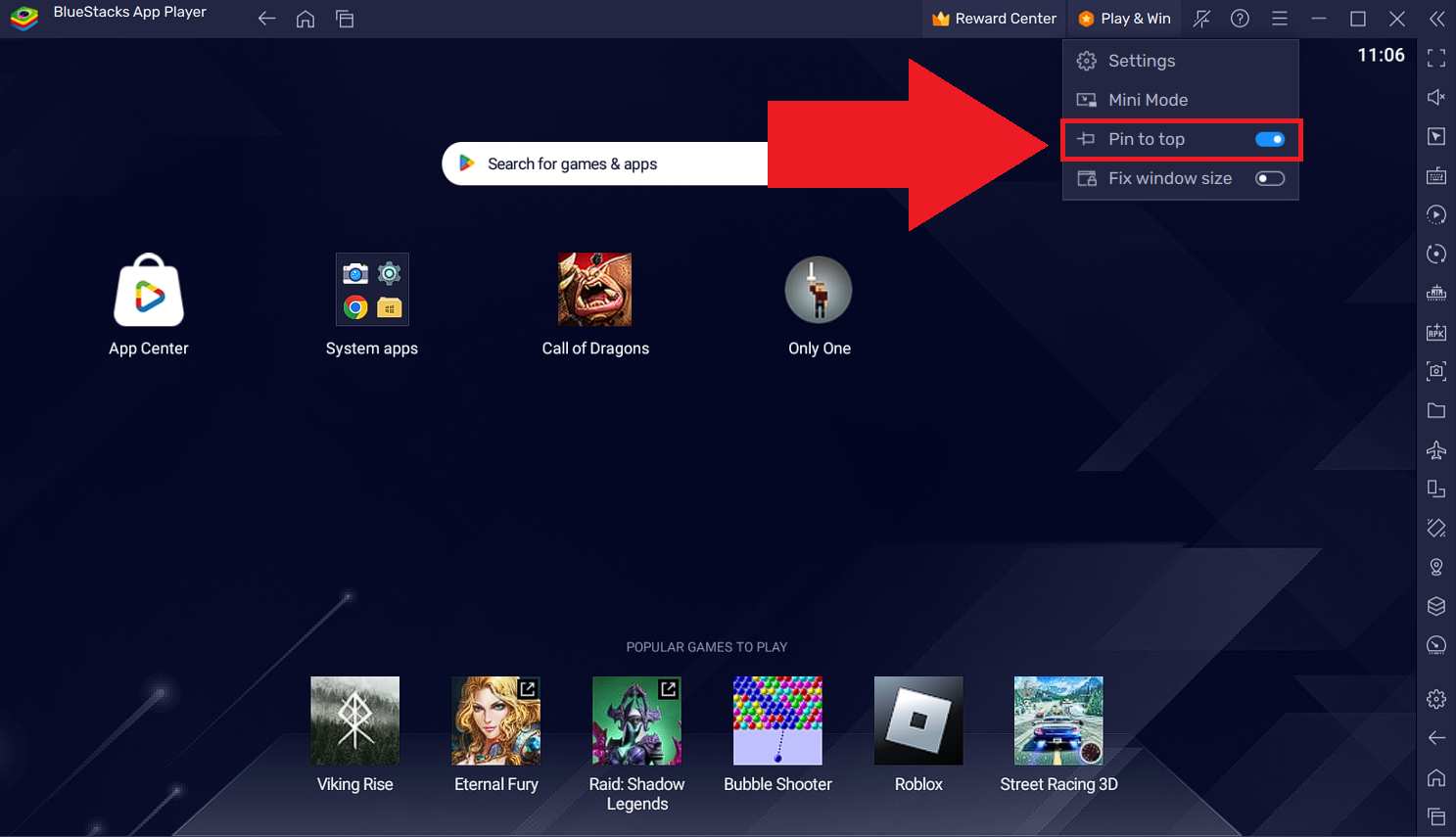 3. BlueStacks 5 will now always be on top of the screen. You can now play games on BlueStacks 5 and watch videos, read guides, etc., at the same time.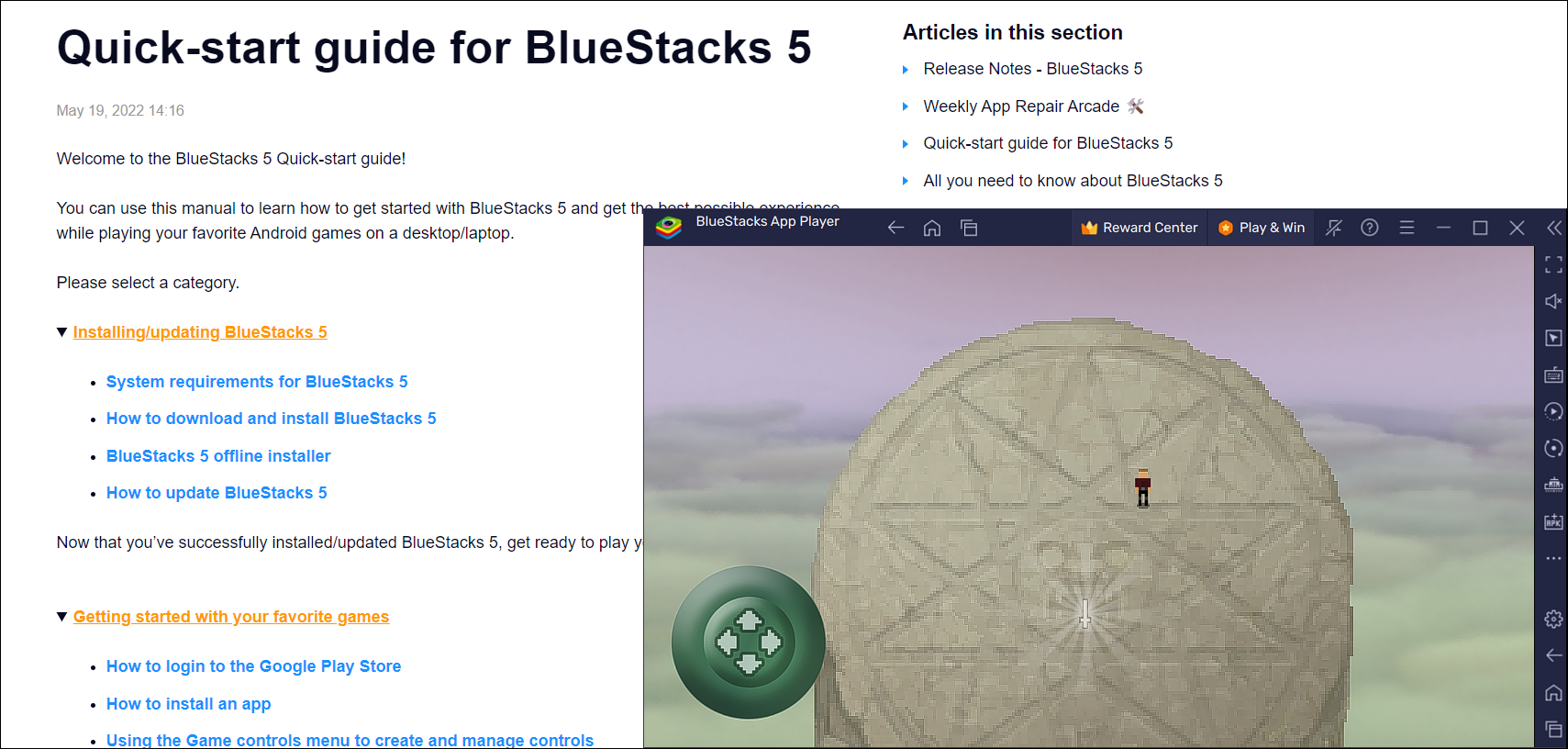 ---
Thank you for choosing BlueStacks. We hope you enjoy using it. If you have any further questions, please contact us at support@bluestacks.com. Happy Gaming!