How will this help?
To check whether experience of playing Rise of Kingdoms is optimal for your PC, you can change your Performance mode to "High performance" on BlueStacks 5. To do this, you have to:
Open BlueStacks settings
In the Performance tab, change the Performance mode to "High performance".
"High performance" mode can help in resolving any lag-related issues, such as low FPS and in-game stuttering.
For more details, please see the steps listed below.
---
How can I do this?
1. Click on the gear icon on the Side Toolbar to access BlueStacks settings.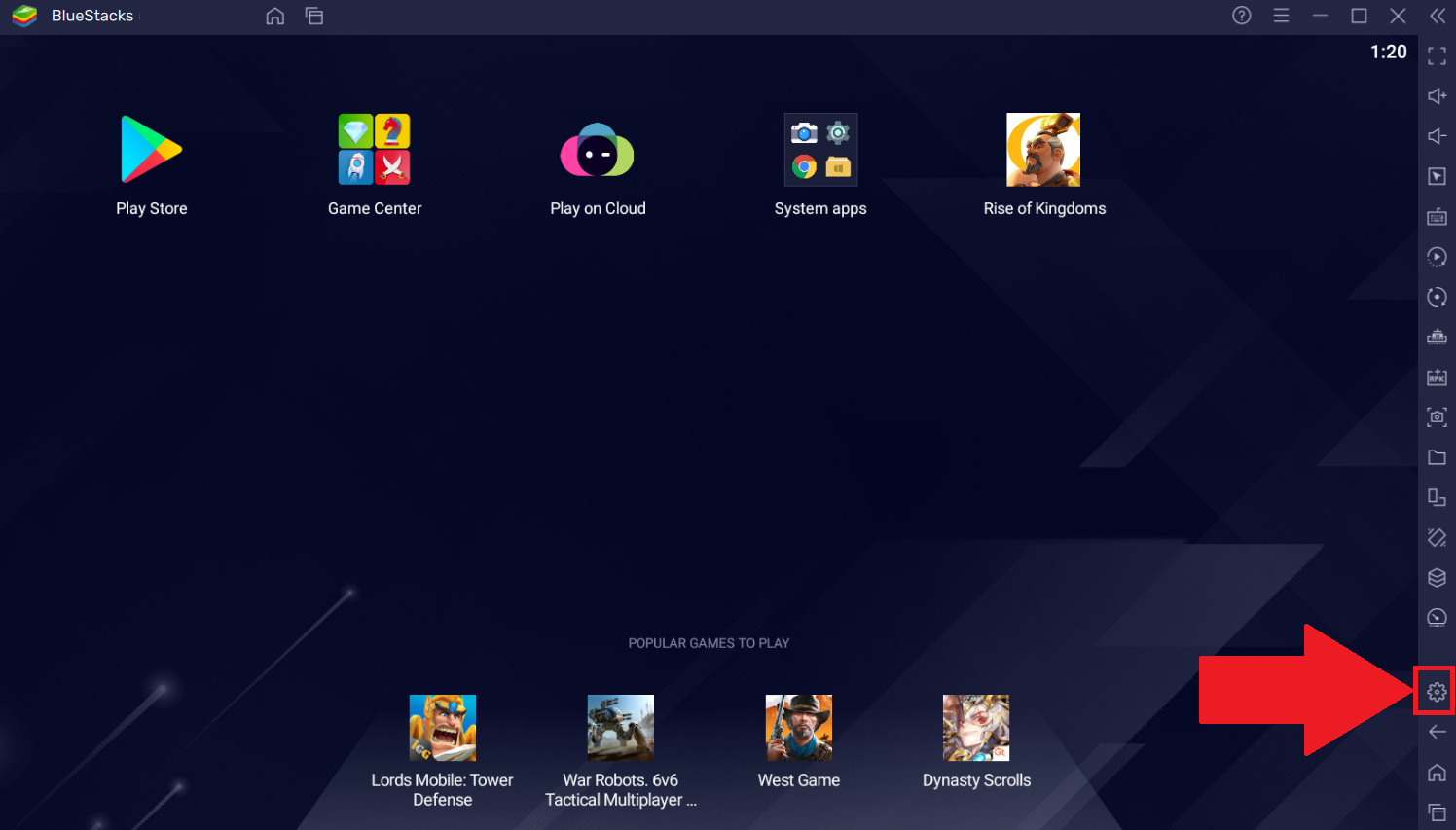 2. In the Performance tab, click on the current "Performance mode".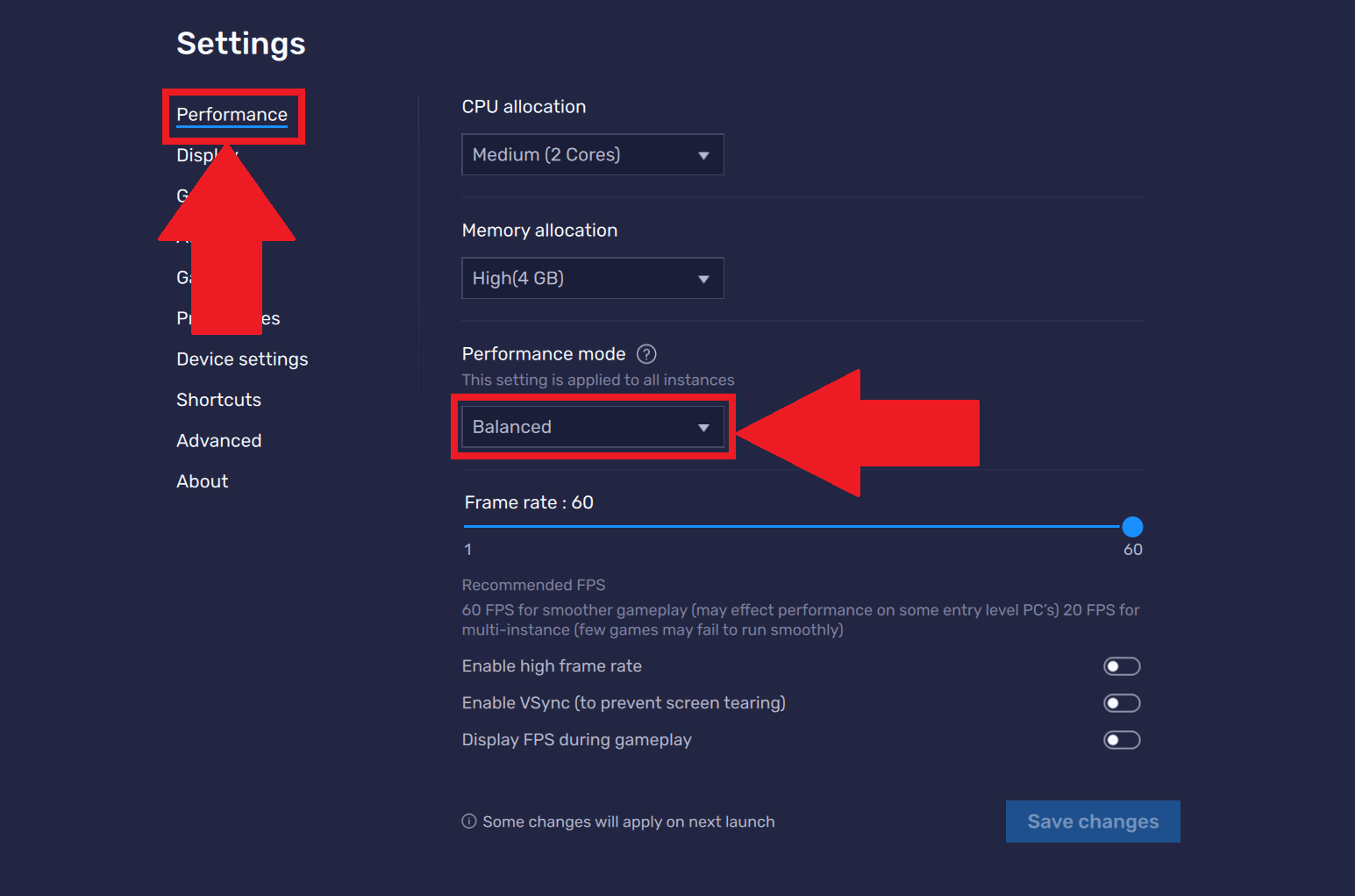 3. Select "High performance" within the drop-down menu.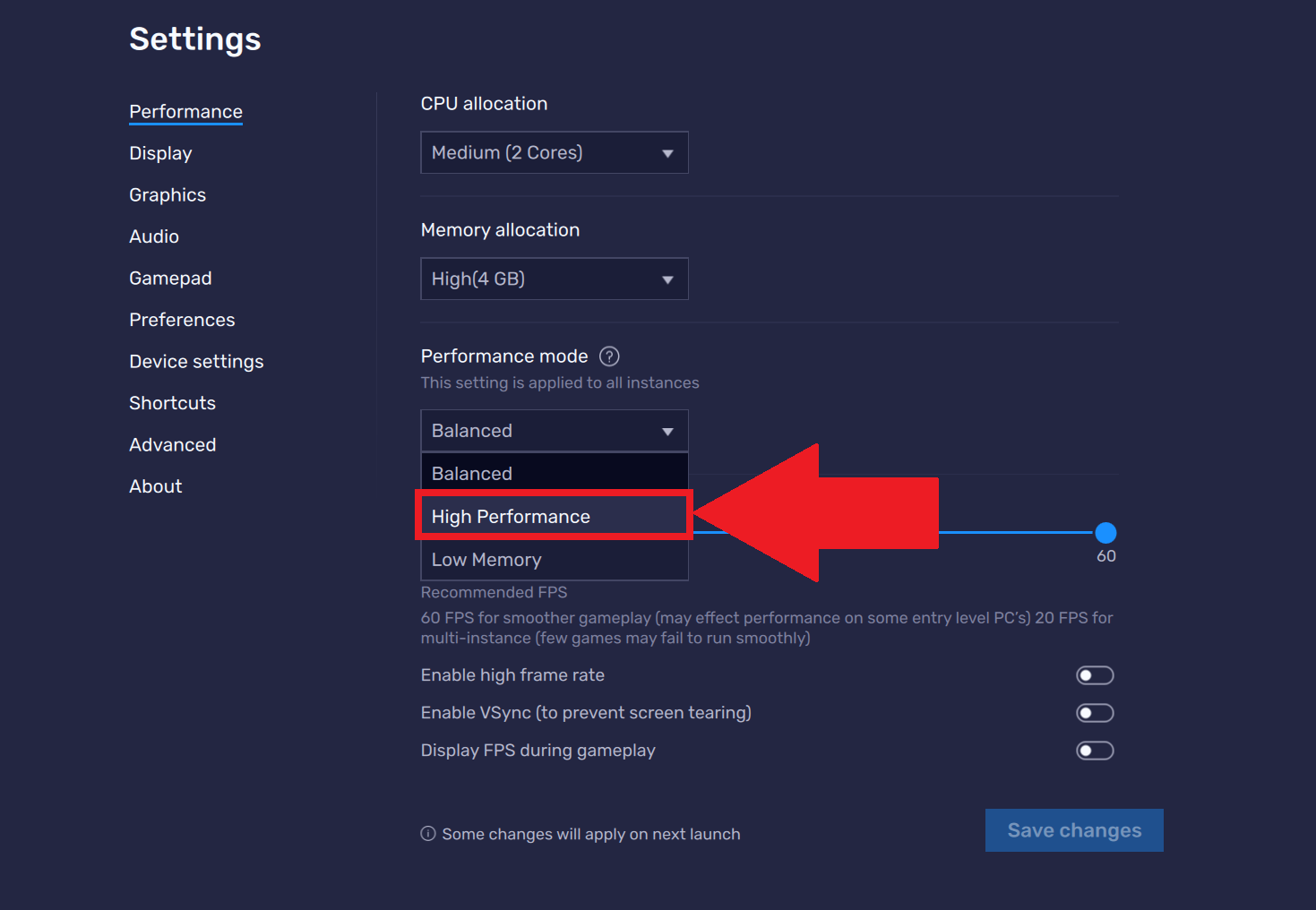 4. Click on "Save changes".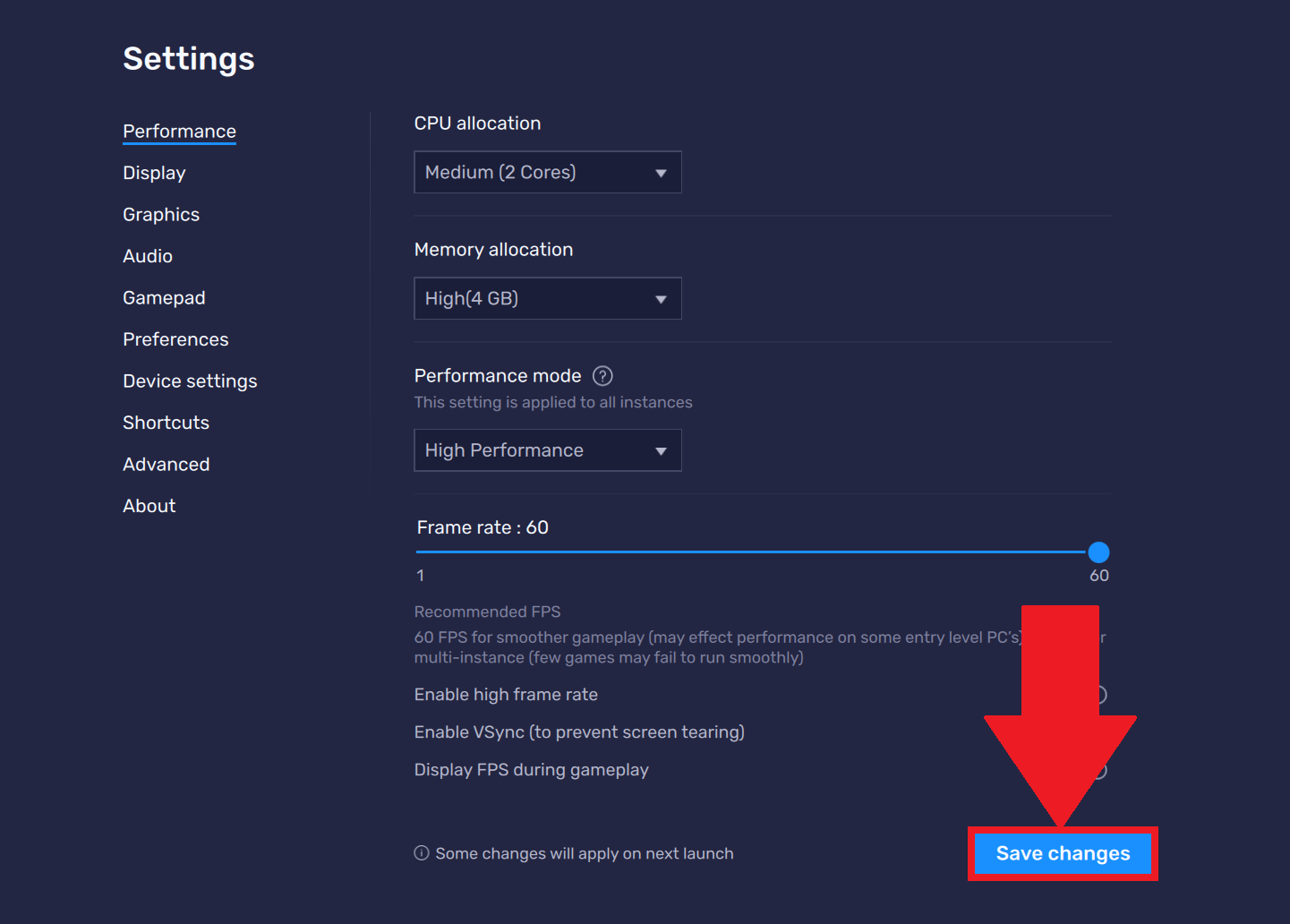 5. Before these changes are applied, a restart will be required.
NOTE: If you have multiple instances installed, this mode will also be applied to them. However, if you have any running instances, please manually restart them for this change to be applied.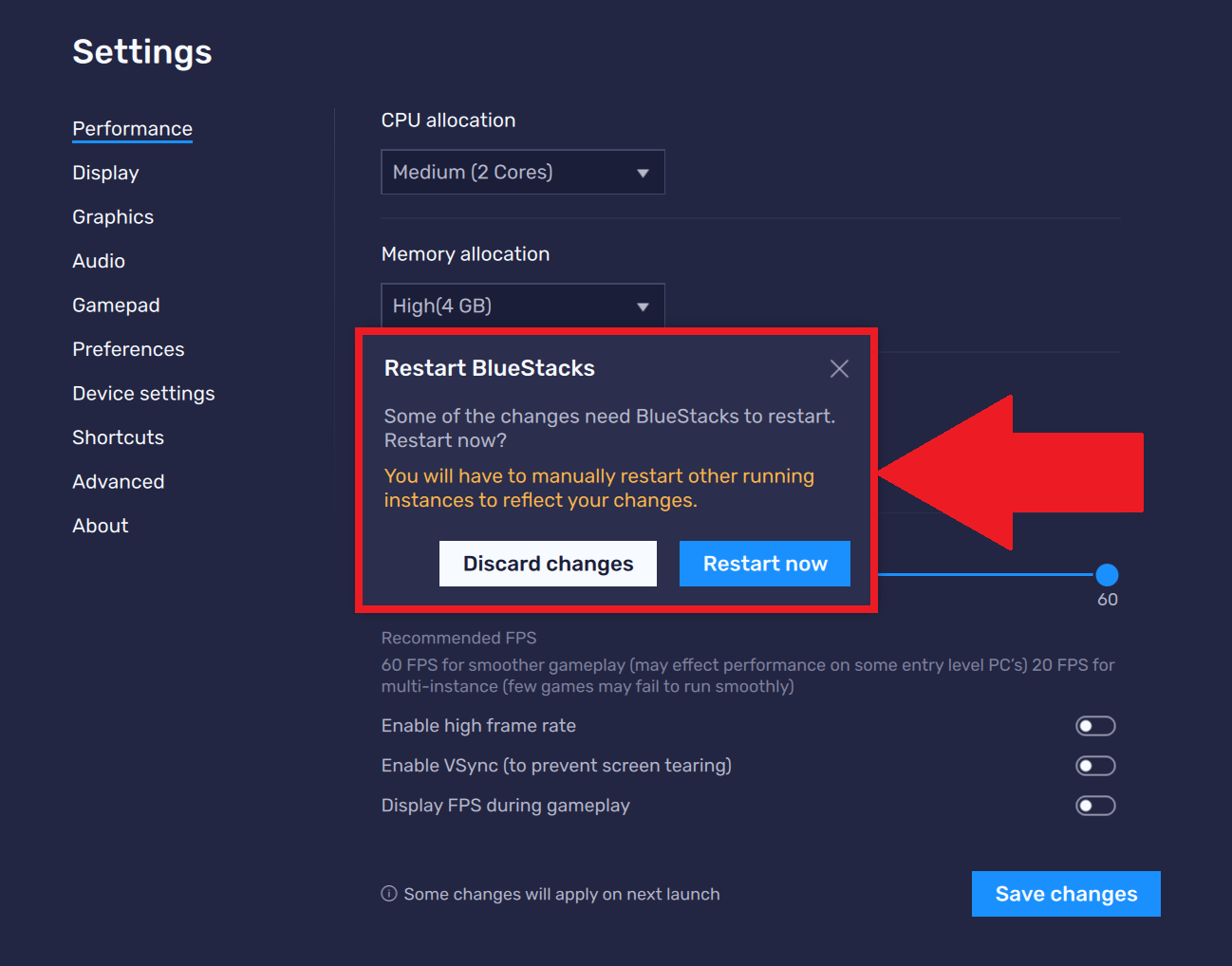 ---
Thank you for choosing BlueStacks. We hope you enjoy using it. If you have any further questions, please contact us at support@bluestacks.com. Happy Gaming!