How will this help?
To be able to play certain games, an update of the App Player is required.
For example, if you wish to play Teamfight Tactics (TFT) which can only be played on the updated version of the App Player, a pop-up will appear informing you about it at the time of launching the game.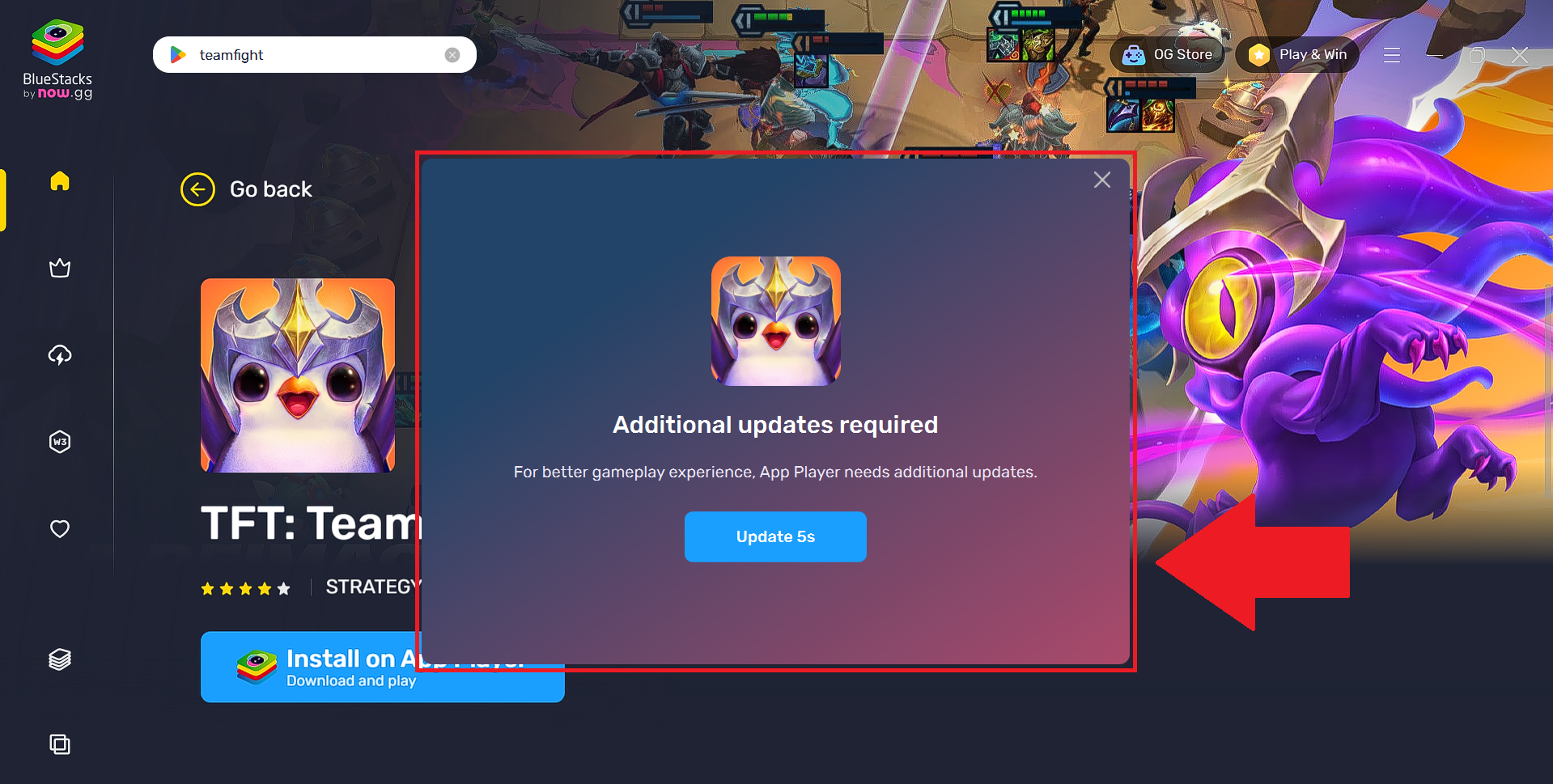 Once you've updated the App Player, you can immediately start playing the game.
---
How do I update the App Player?
1. When the pop-up appears informing you that additional updates are required, select "Update".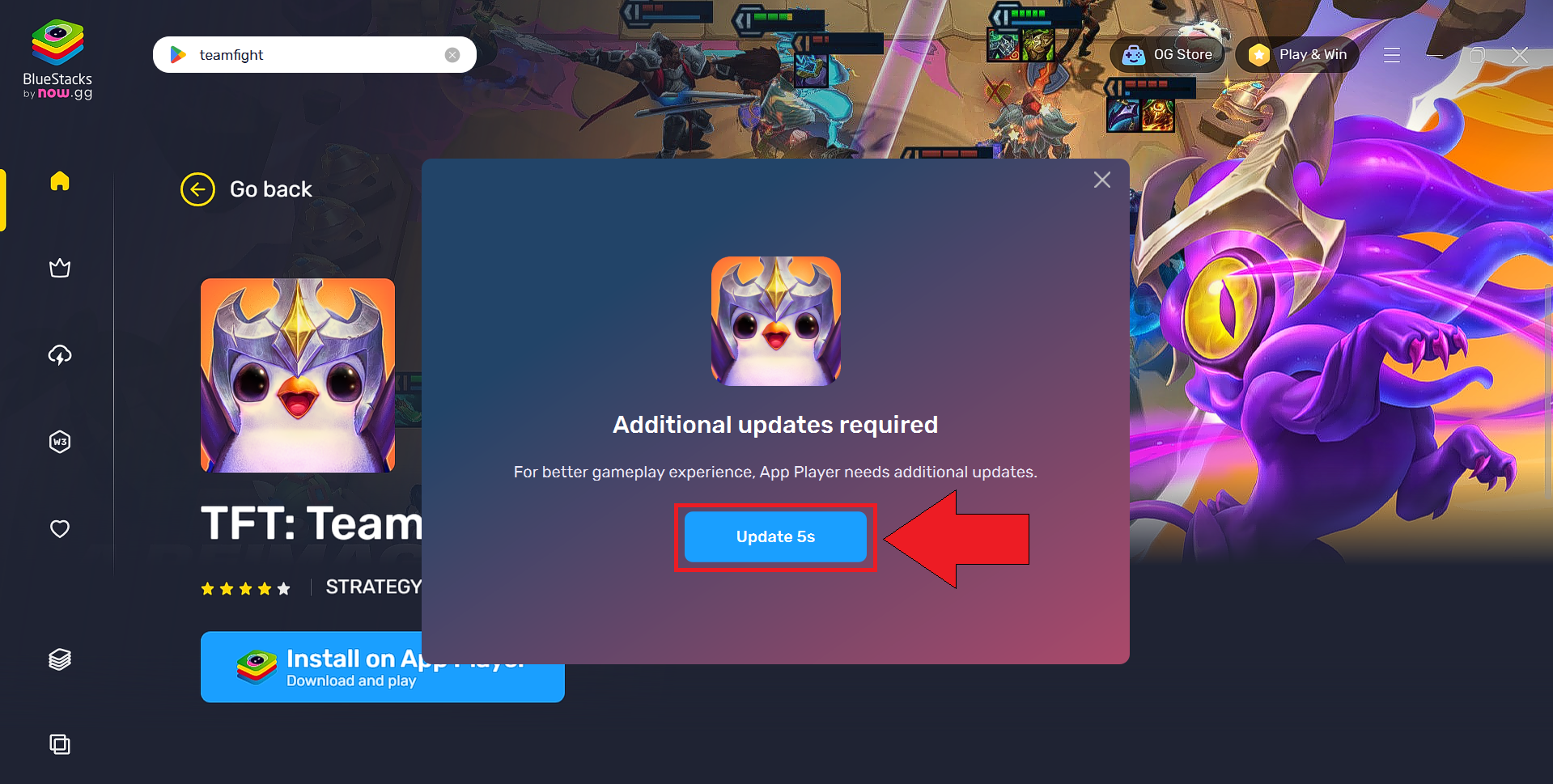 NOTE: If you don't take action, the installation will start automatically after a few seconds.
2. On the next screen, you can see the progress of the updates, as shown below. The process may take a few minutes to complete.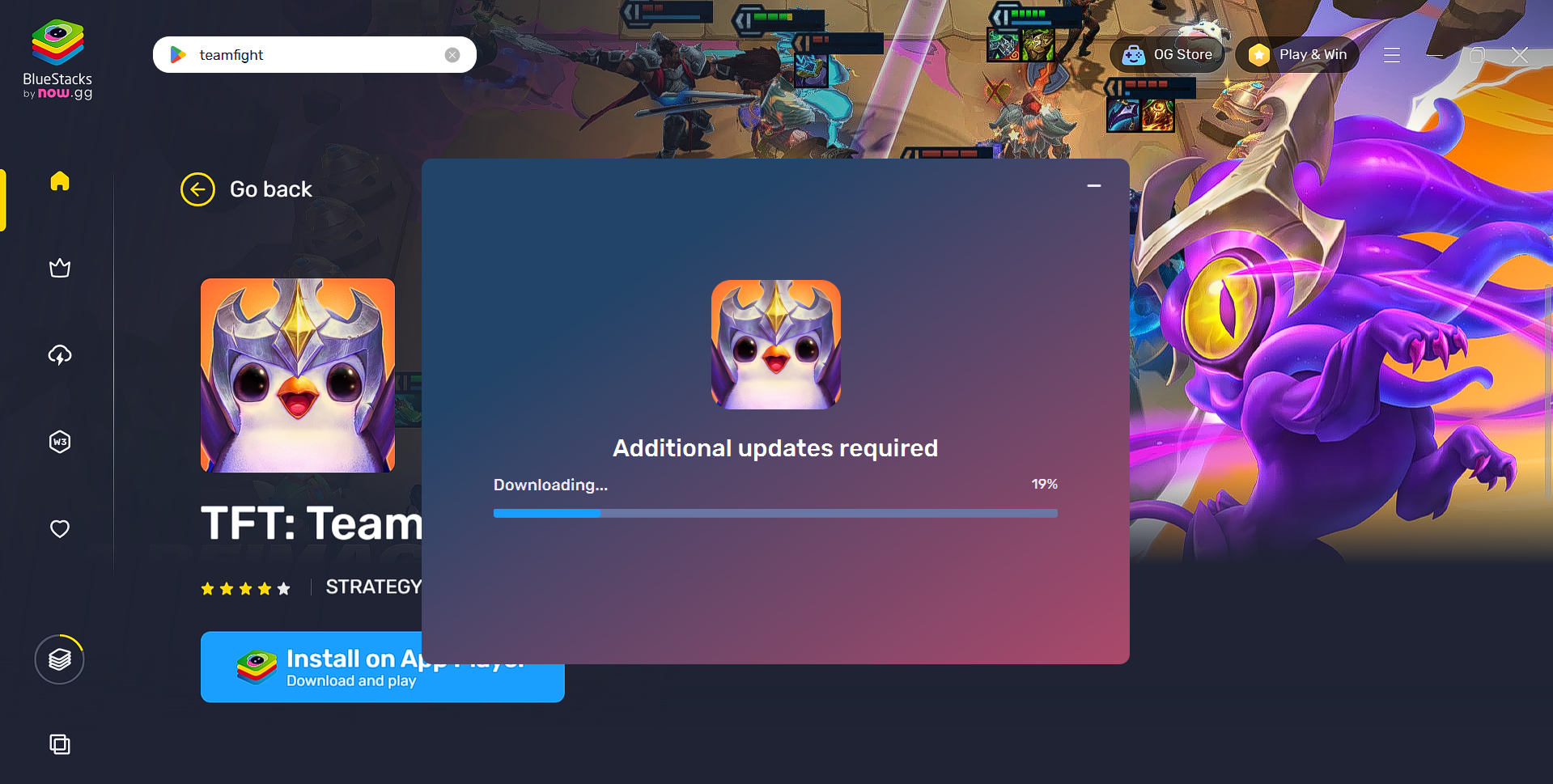 3. Once the App Player is updated, click on "Install game from Google Play" to install the game.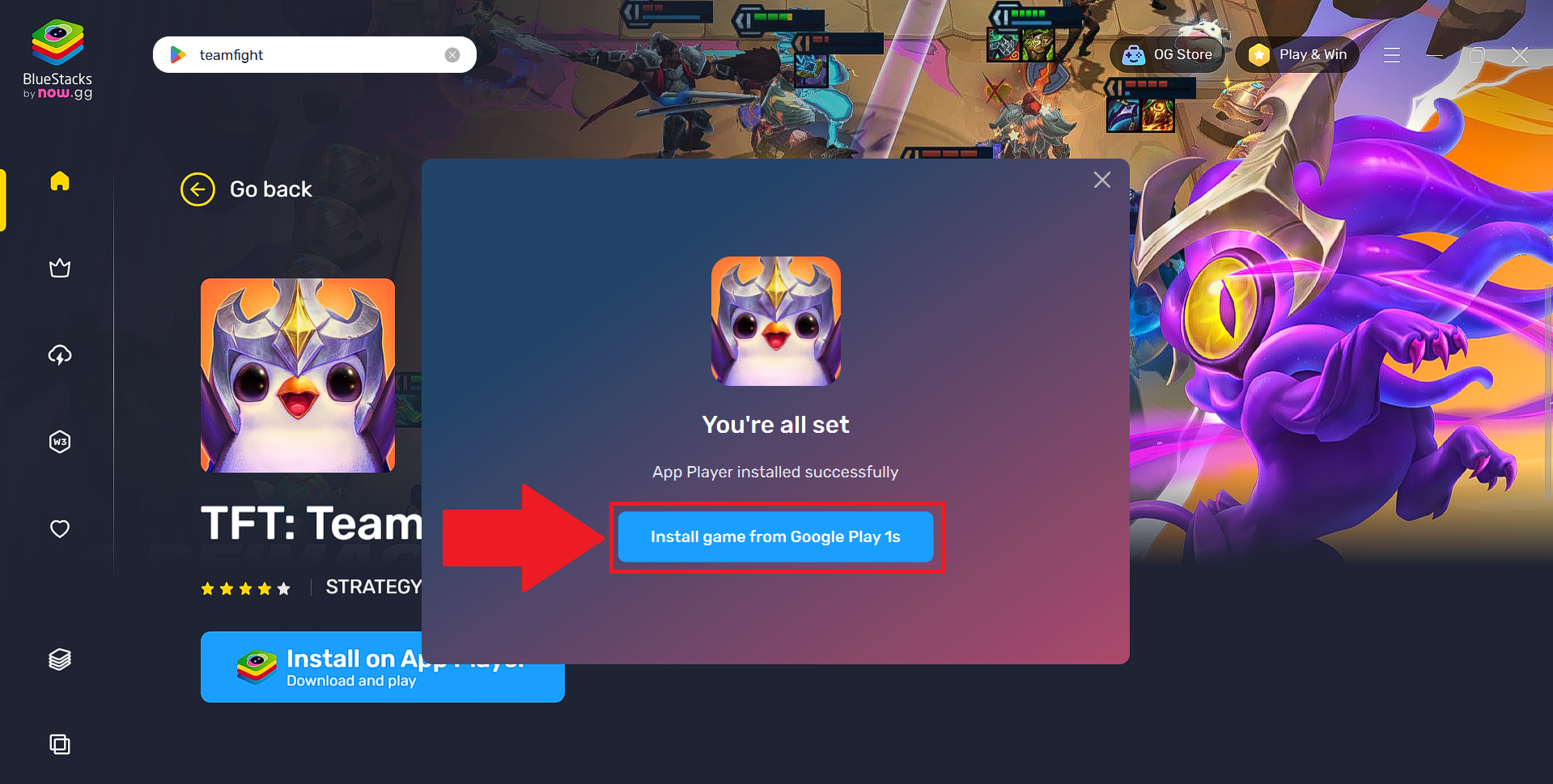 4. The App Player will now launch. On the pop-up that appears, click on "Install from Google Play", as shown below.
5. You will now be asked to sign in to the Play Store. To learn more about how you can do this, please refer to this article.
6. You will be taken to the installation page of the game. Here, click on "Install".
The game will be installed and you can start playing it.
---
Thank you for choosing BlueStacks X. We hope you enjoy using it. Happy Gaming!