How will this help?
You can auto-align active instances on the monitor of your choice by using the grid icon within the Multi-instance Manager on BlueStacks 5. Organize your instances quickly and neatly on one monitor while you use the other monitor(s) for other tasks.
Your instances can be auto-aligned in one of the following ways:
Arrange all - Align all your active instances
Arrange selected - Align only selected active instances
---
How can I do this?
1. While the desired instances of BlueStacks 5 are running, drag the Multi-instance Manager window to the monitor on which you wish to align these instances.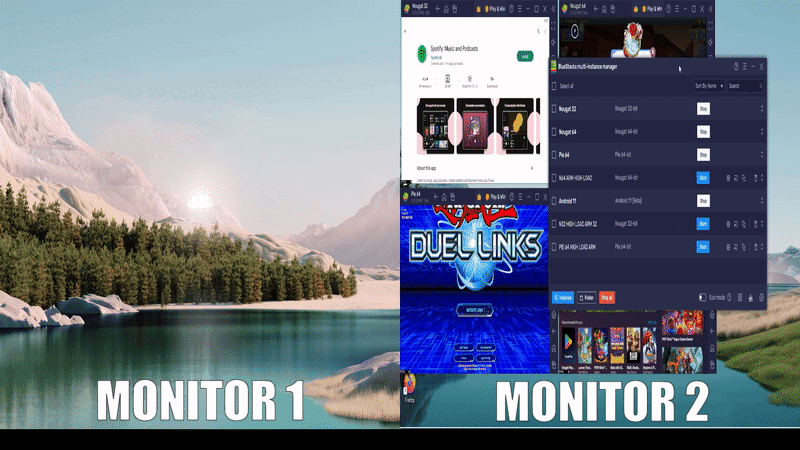 2. On the Multi-instance Manager window, navigate to the grid icon and select one of the following options:
Arrange all: Click on "Arrange all" to auto-align all your active instances, as shown below.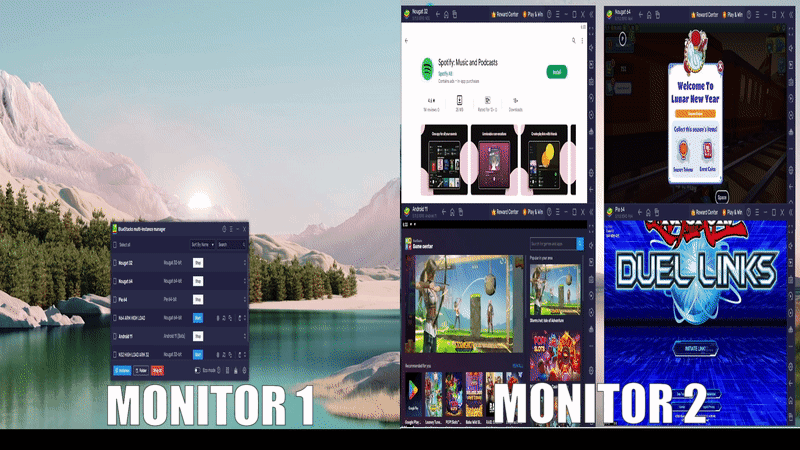 Arrange selected: Select the active instances of your choice and click on "Arrange selected" to auto-align them, as illustrated below.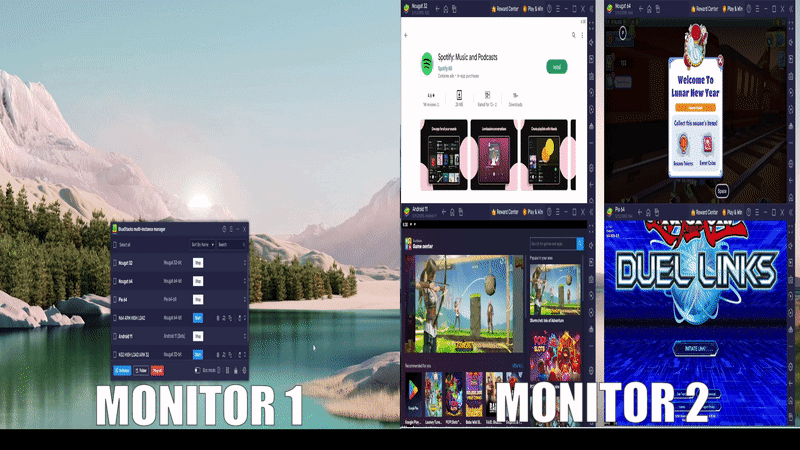 You can now move your BlueStacks 5 active instances to any monitor of your choice and use the other monitor for some other work or simply use different instances across different monitors. To learn about how to change the settings for aligning your instances, please refer to this article.
---
Thank you for choosing BlueStacks 5. We hope you enjoy using it. Happy Gaming!