How will this help?
This article will help amp up your overall gaming experience while playing Warpath on BlueStacks 5 by guiding you on how to play at 60 FPS in Landscape Mode.
Landscape Mode provides a more immersive gaming experience while also making it easier for you to enjoy the cinematic scenes in Warpath at the highest resolution.
To do this, you need to make the following changes in the "General" tab of the in-game settings :
For 60 FPS: Set "Image Quality" and "Frame Rate" to "High"
For Landscape Mode: Set "Screen Settings" to "Lock Landscape Mode (Testing)"
---
How can I play Warpath in Landscape Mode and 60 FPS?
1. Open BlueStacks 5 on your PC and launch Warpath from the home screen.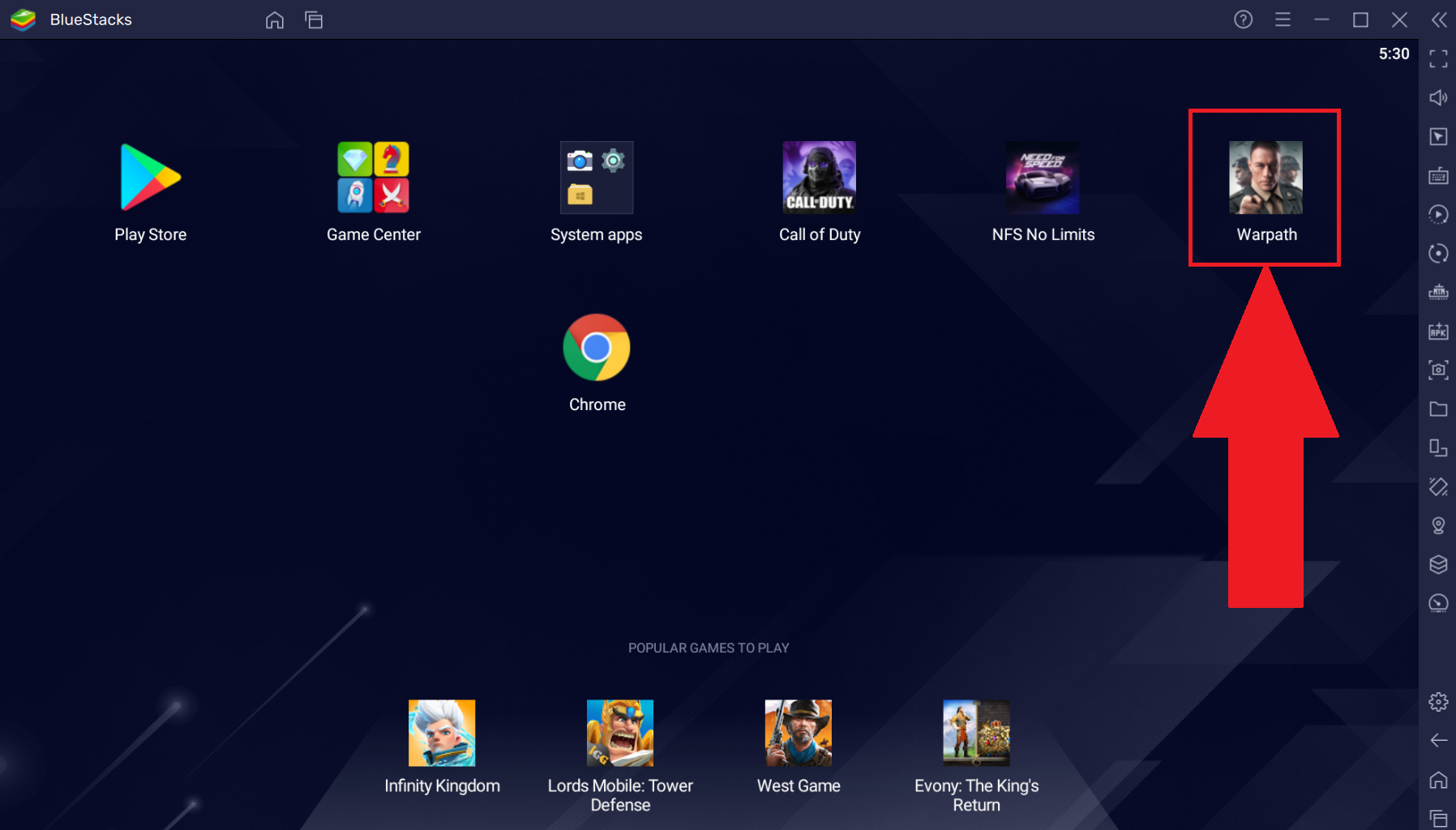 2. Click on the player image at the top-left of your screen to access the in-game settings, as shown in the image below.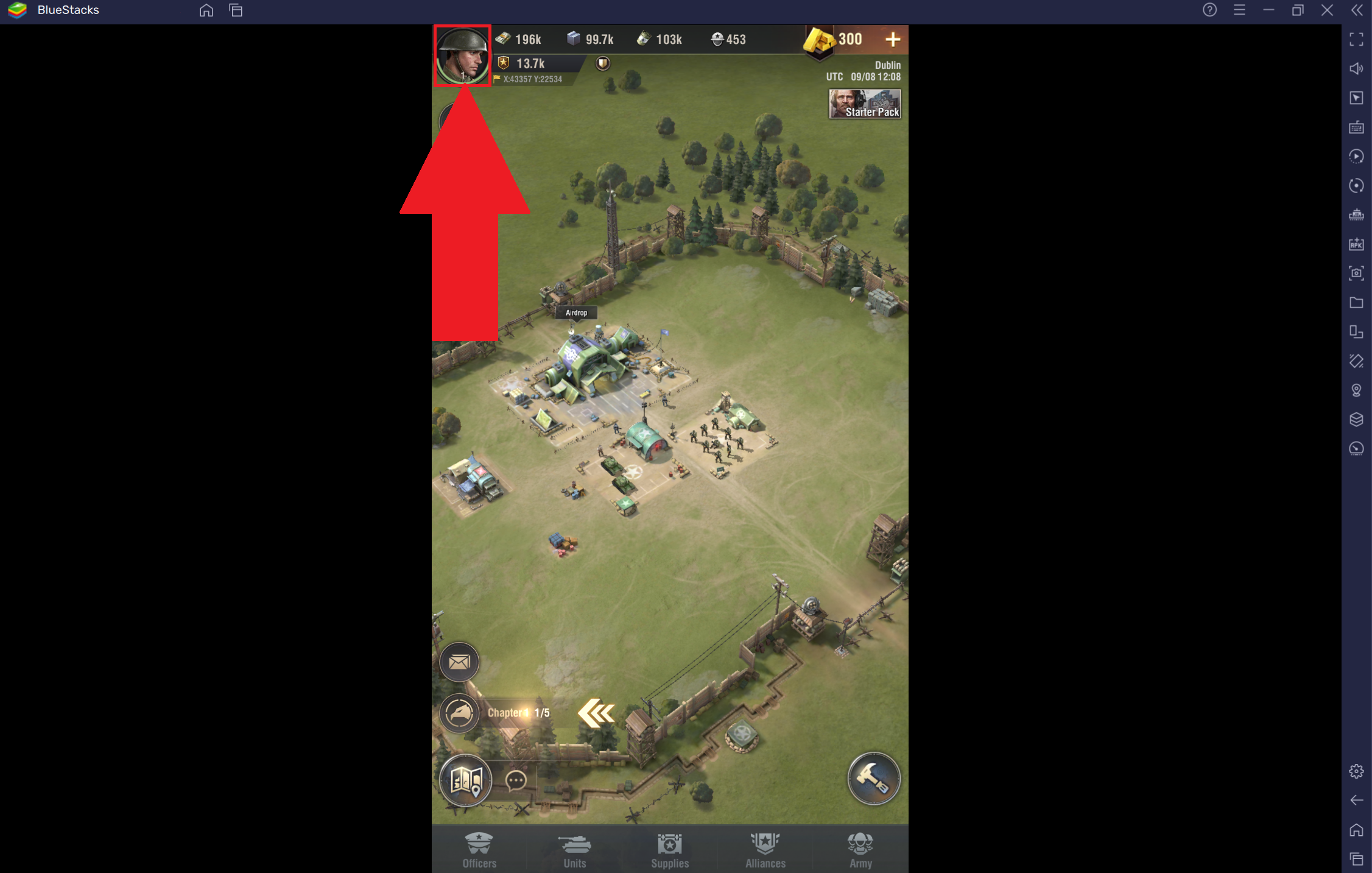 3. Next, click on "Options" placed in the bottom-right corner of your screen.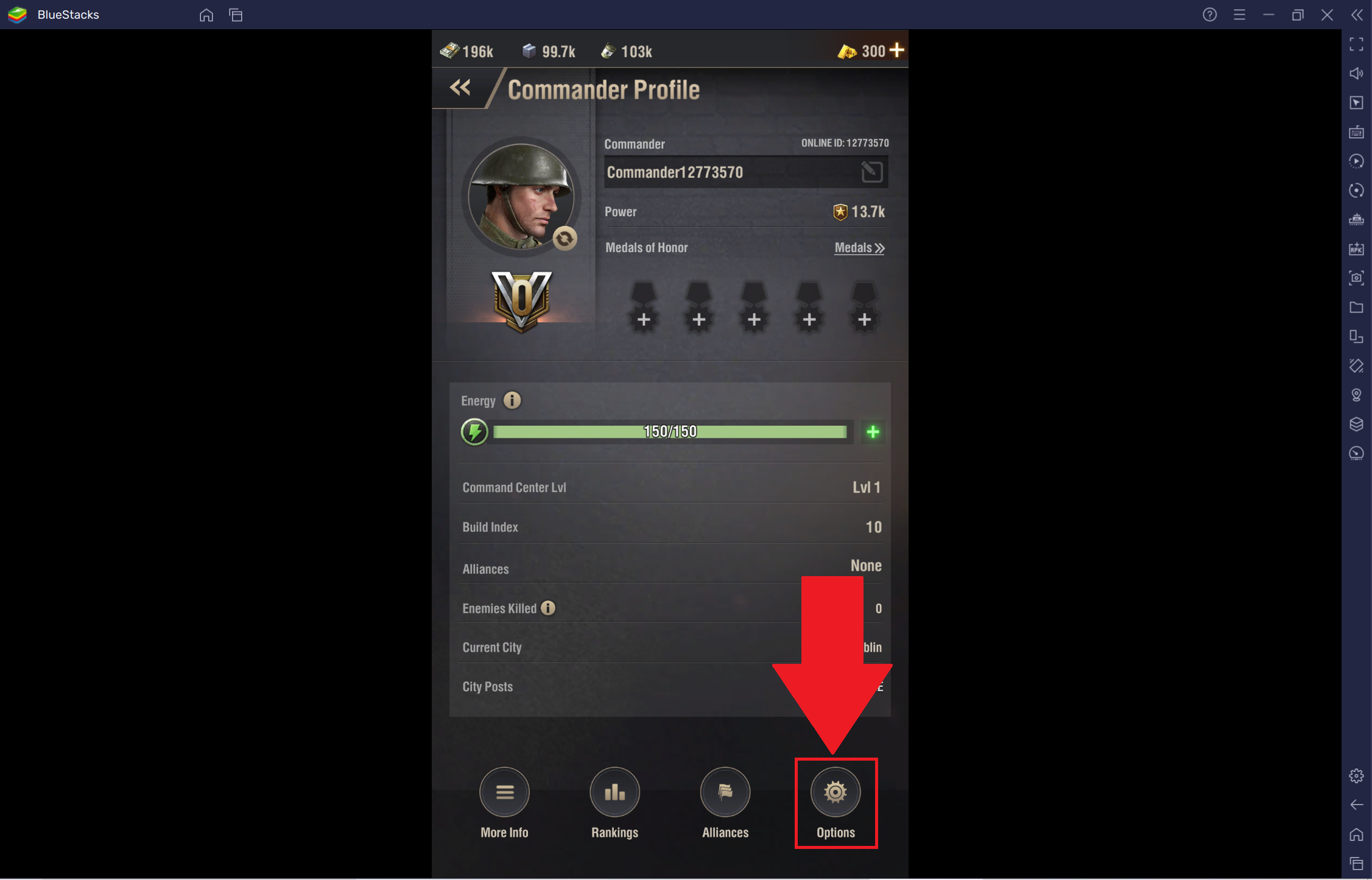 4. Select "General" from the given menu.
5. Change the default "Screen Settings" to "Locked Landscape Mode" (Testing).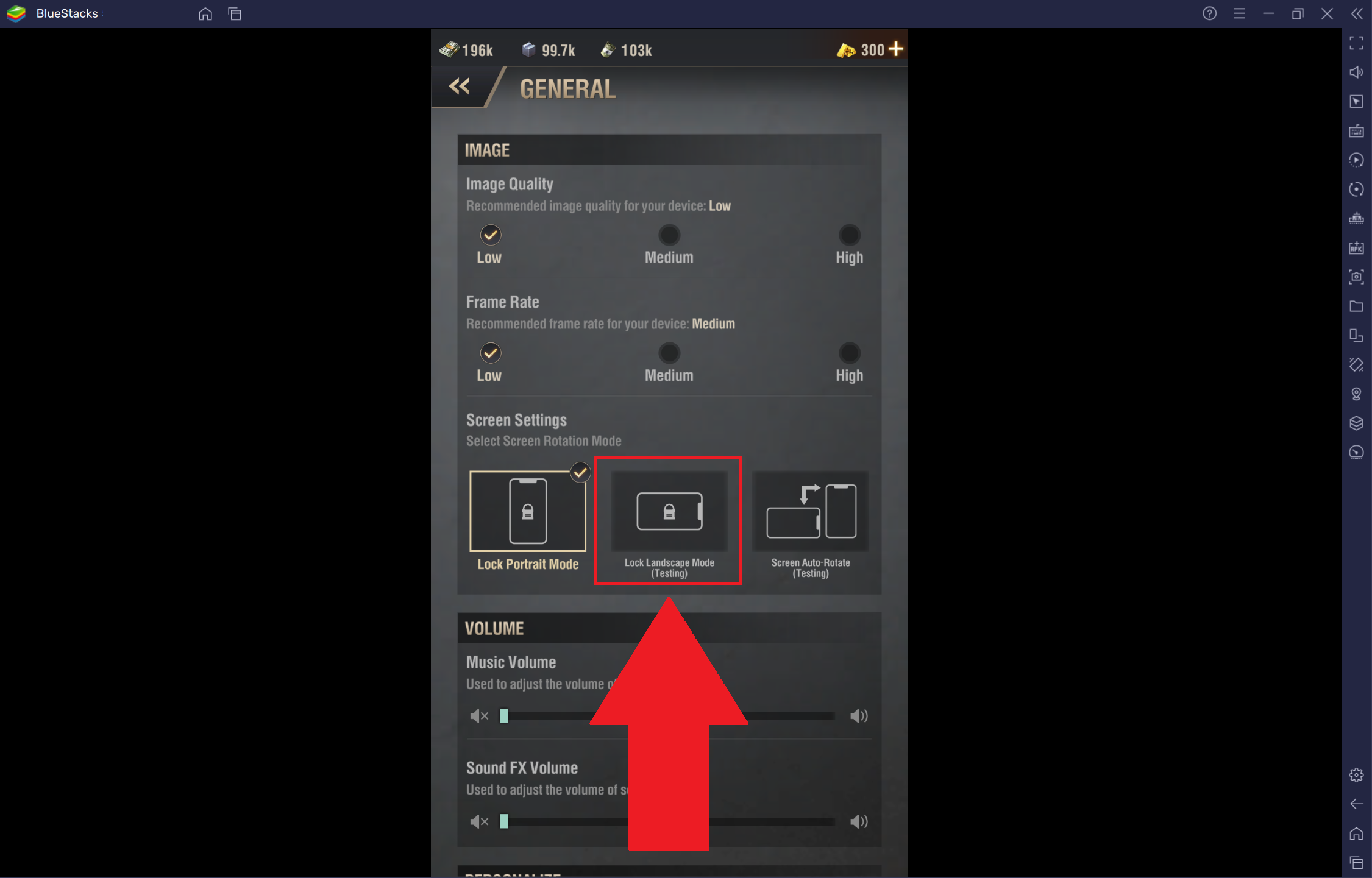 6. Once you have made these changes, you can change the following options to "High" to play the game at 60 FPS :
"Image Quality"
"Frame Rate"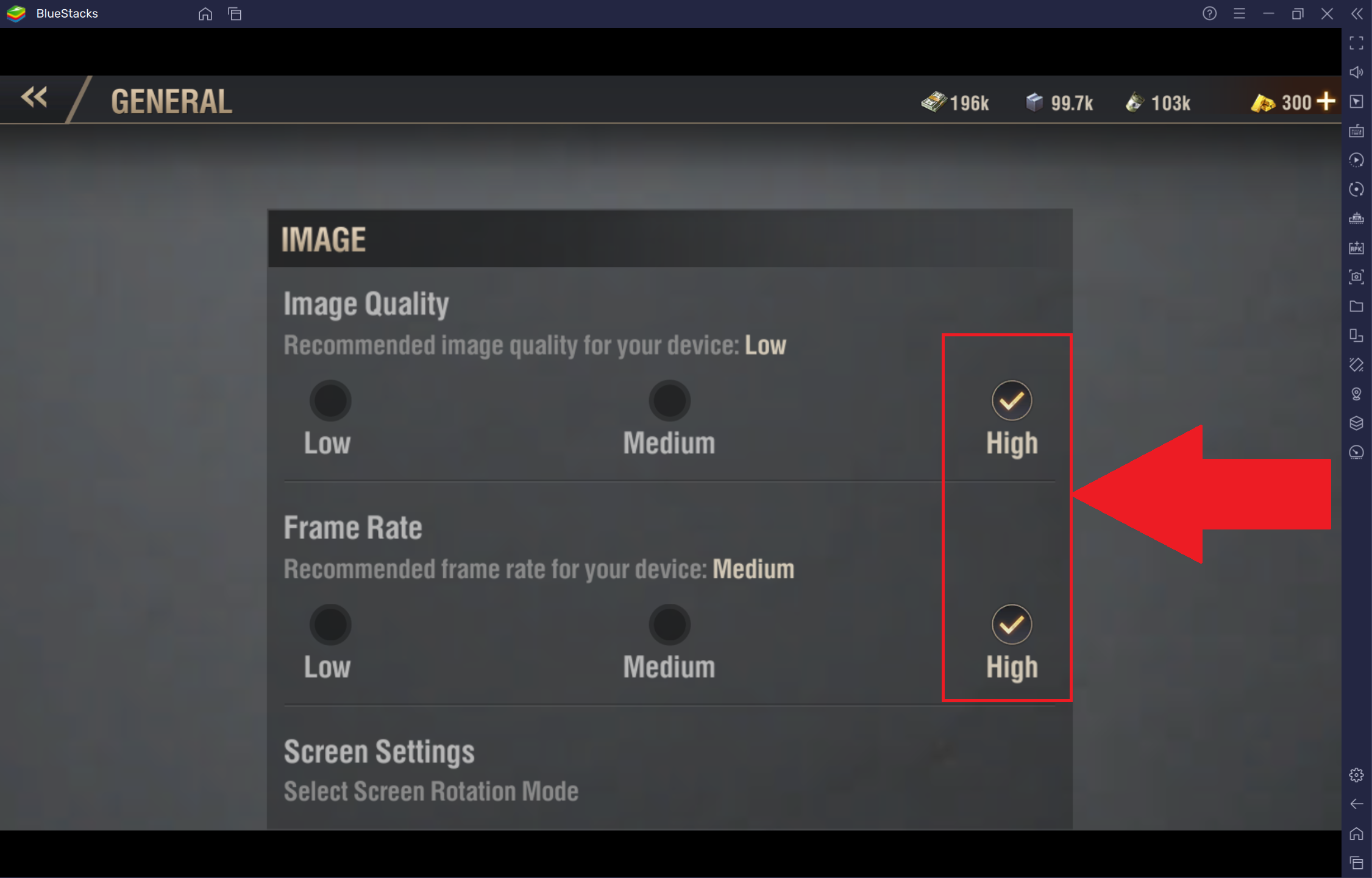 7. When you change "Image Quality", a confirmation message will appear on your screen.
Click "OK" to confirm.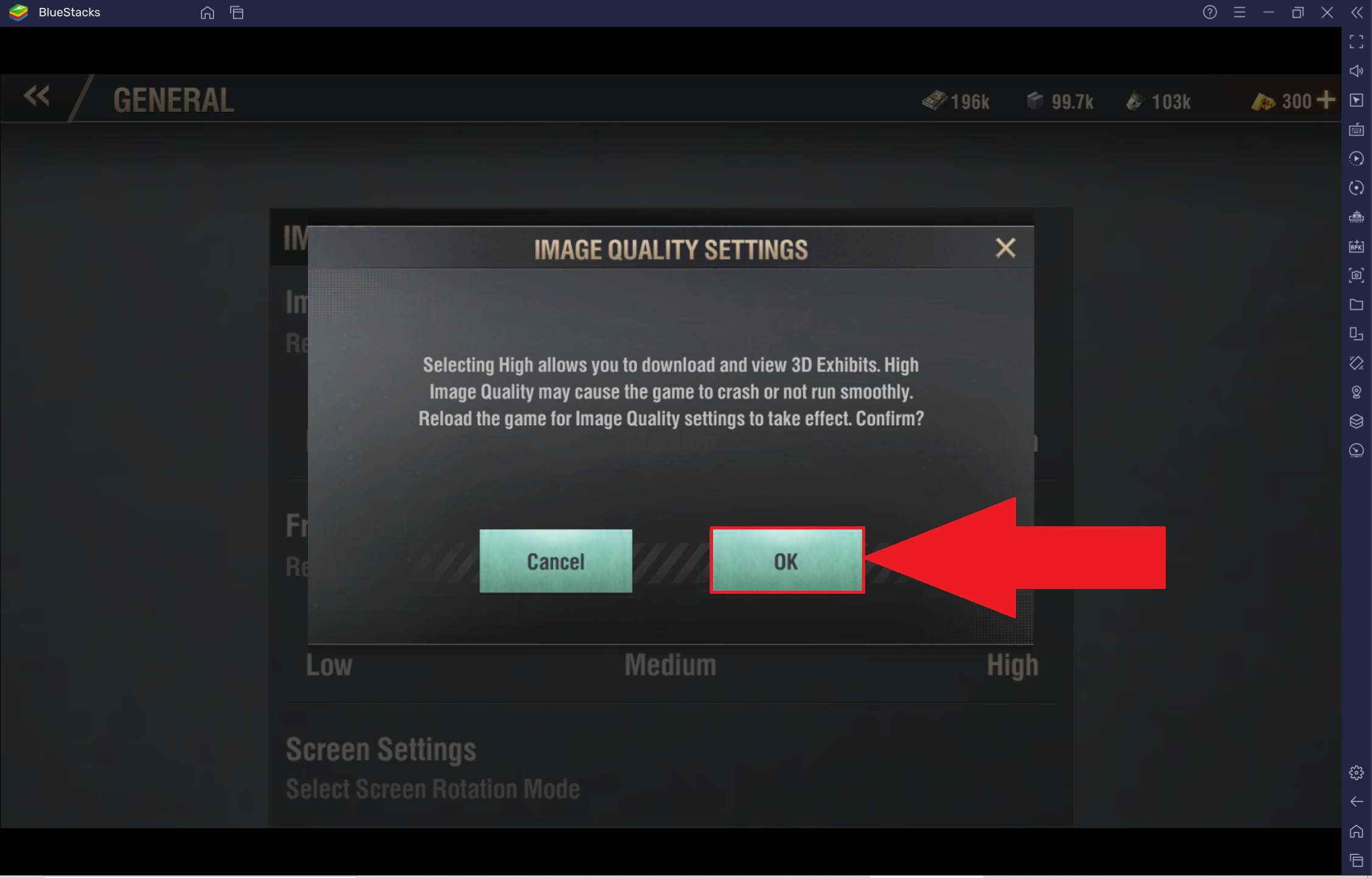 The game will now reload automatically, after which you can play Warpath at 60 FPS in Landscape mode.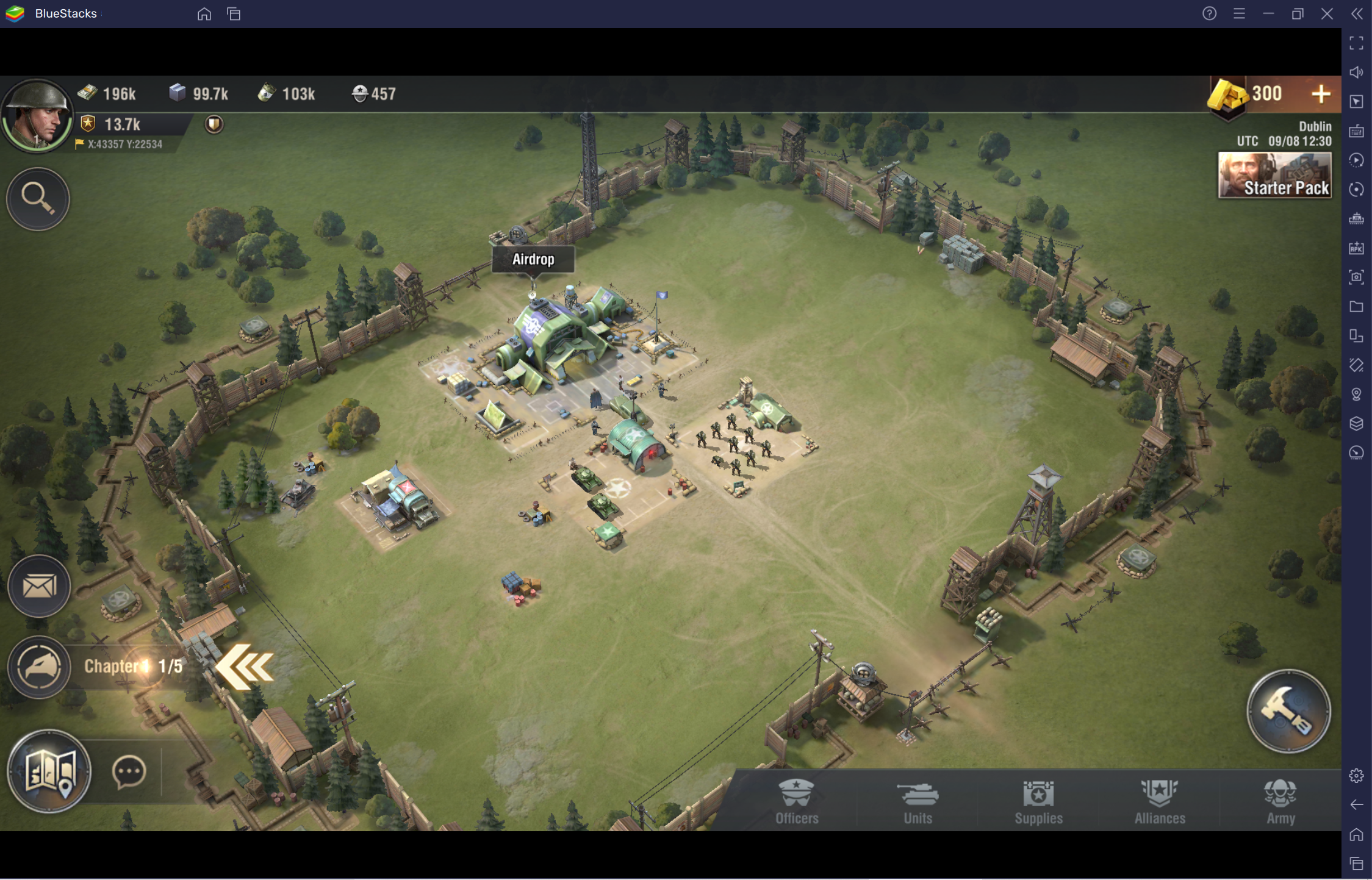 ---
Thank you for choosing BlueStacks 5. We hope you enjoy using it. If you have any further questions, please contact us at support@bluestacks.com. Happy Gaming!