How will this help?
The BlueStacks X Web App allows you to launch Android games powered by Cloud in your browser, so you're no longer limited to the capability of your device. This will also allow you to discover games and install them on your PC.
---
How can I use the BlueStacks X Web App?
First, you need to sign in to BlueStacks X with your Facebook, Discord or Google account. To do this, click on the "Profile" icon at the top-right and then select your preferred sign in method.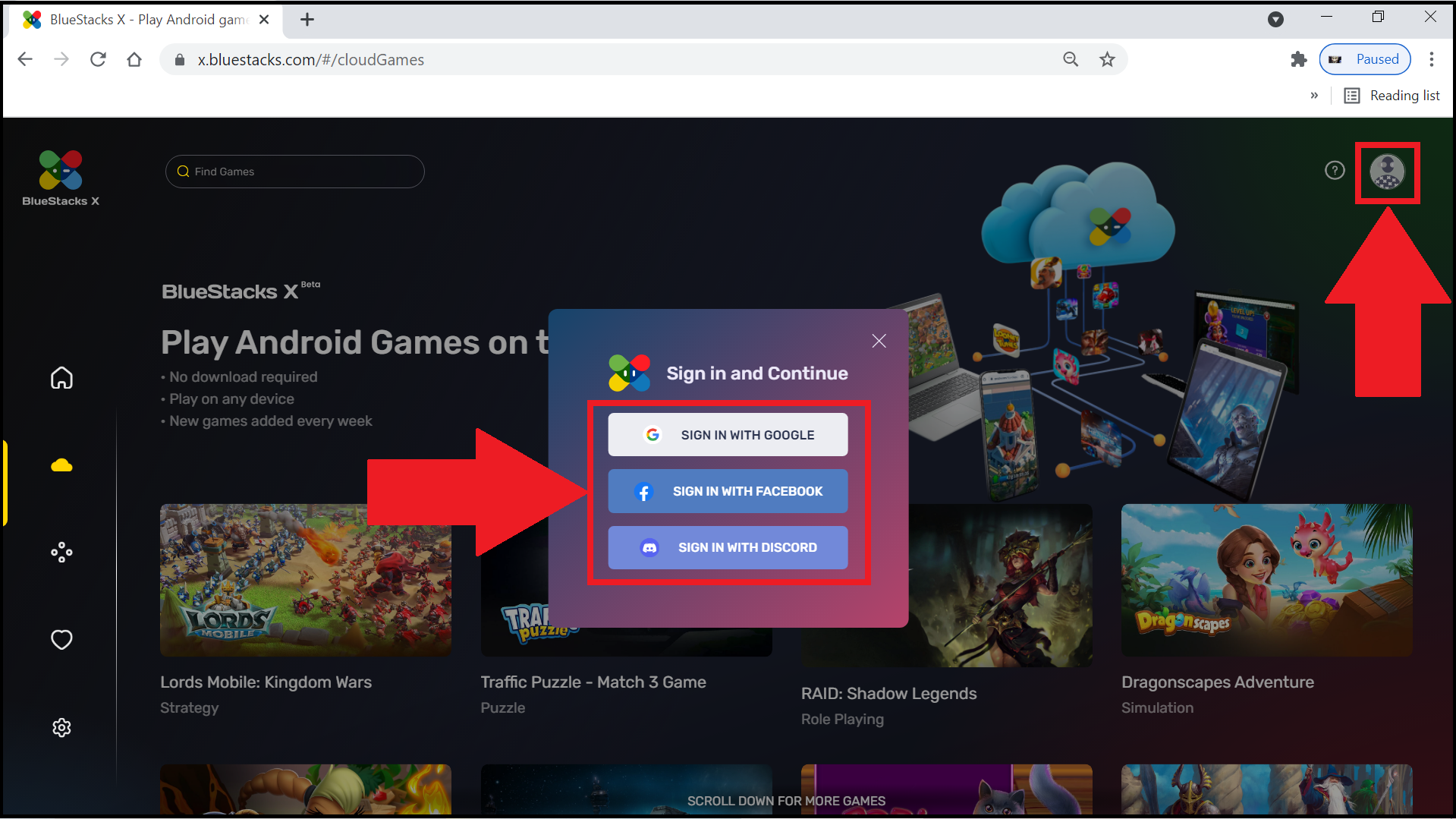 Now, let us go through each of the tabs you can explore inside of the BlueStacks X Web App.
---
Cloud Games
1. This is the first tab that opens up when you launch the BlueStacks X Web App. Here, you will find games that are exclusively played on Cloud, without requiring a download and installation on your PC.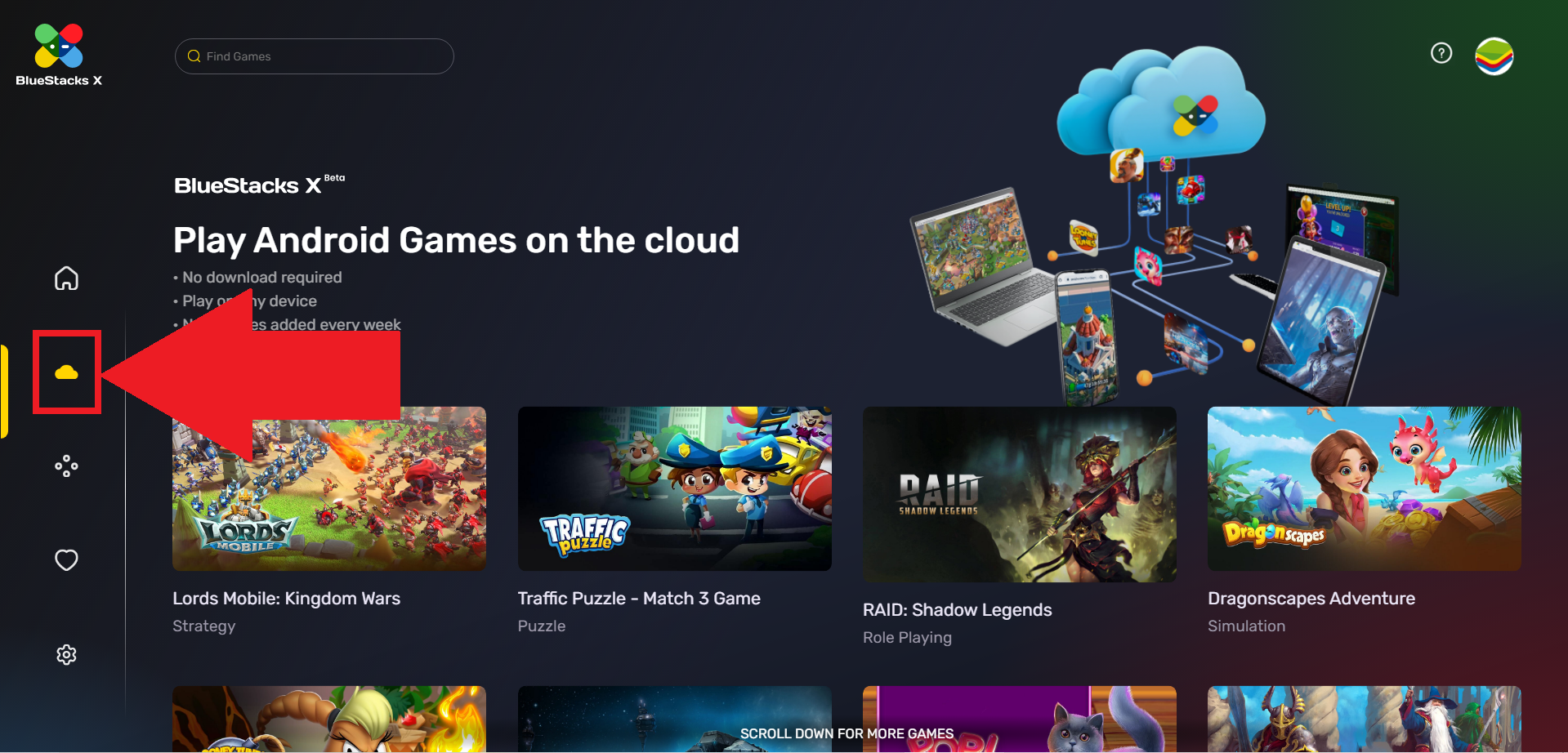 2. To start playing these games on your browser, simply place your mouse cursor over a game and click on "Play on Cloud". The game you select will open in a new tab of your current browser.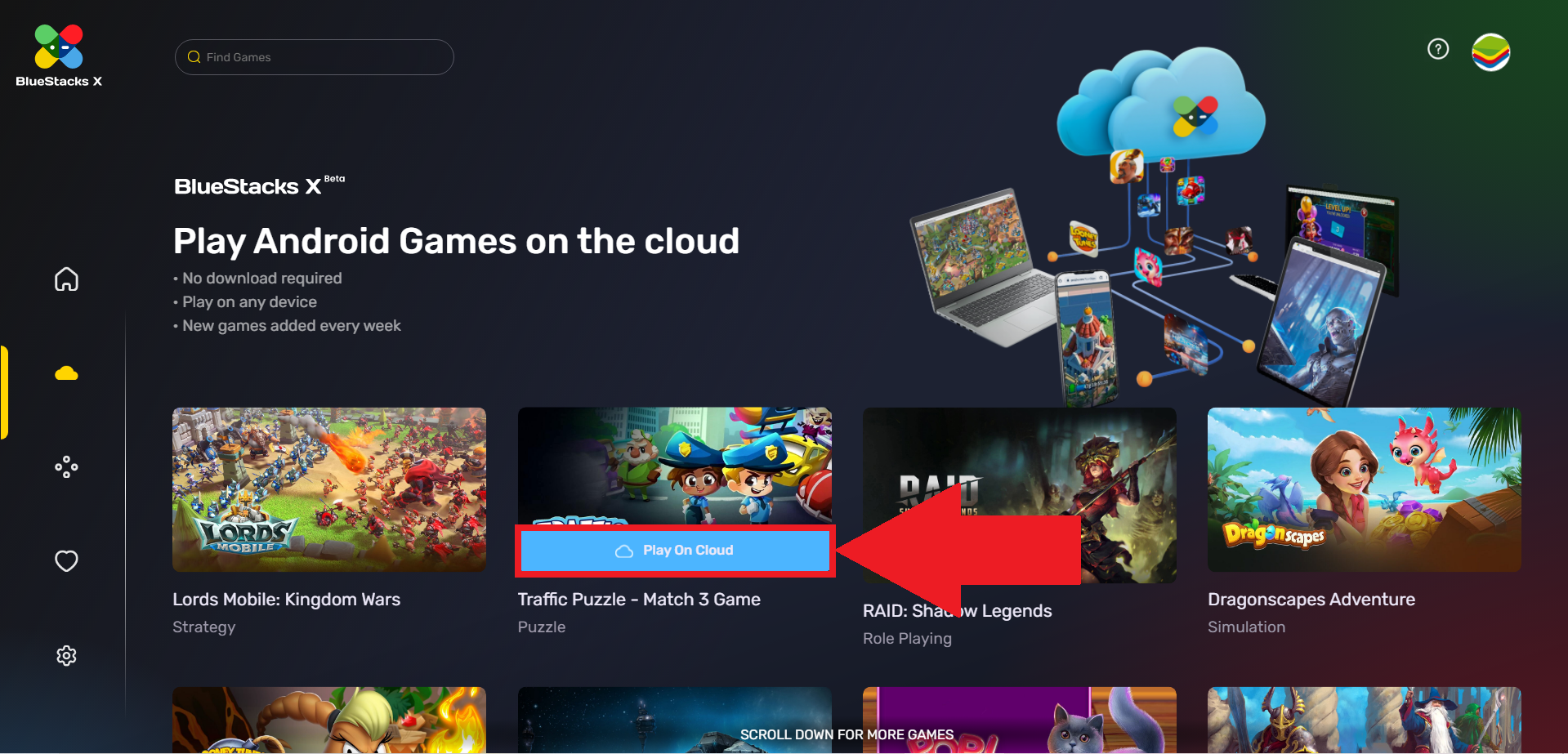 ---
Home
1. The Home tab allows you to find several amazing games that you can play on your browser or install on your PC.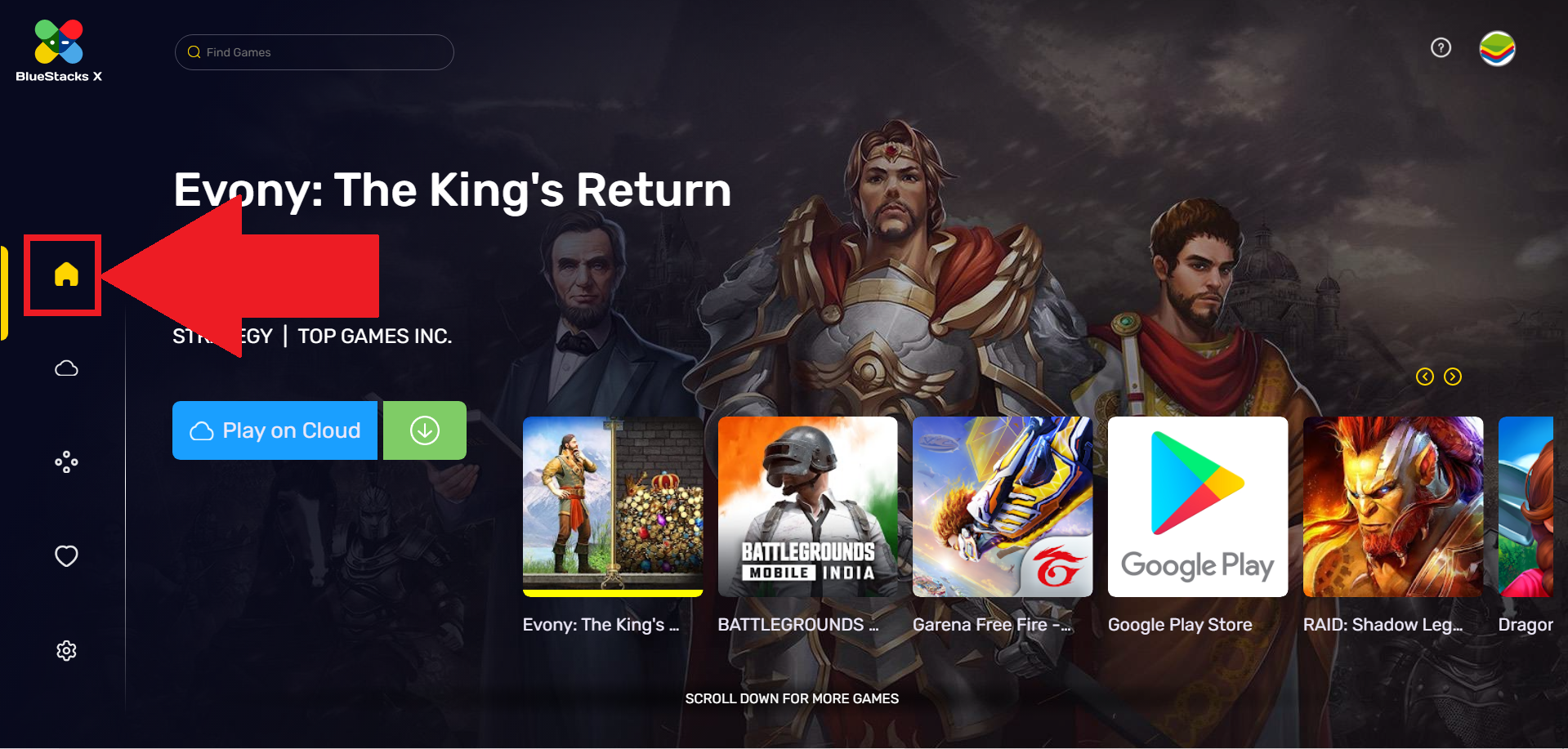 2. To play these games, simply click on:
Play on Cloud button: To play the game on your device's browser.
Download button: To download and install the game on your PC using the BlueStacks X Desktop App.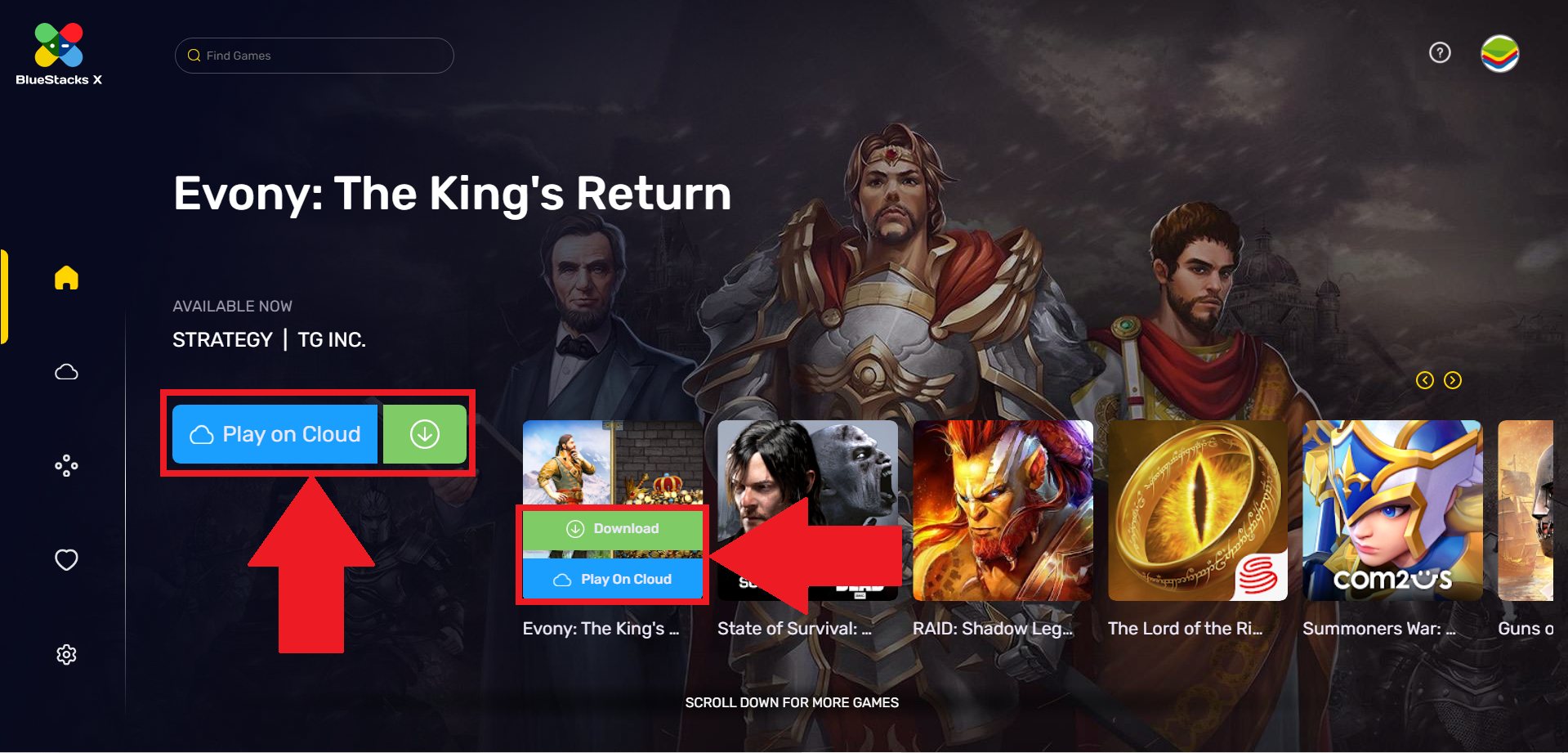 You can also scroll down or click on the "Scroll down for more games" option to discover more games within this section.
---
Android Games
1. From this tab, you will find Android games that can be installed and played on your PC. You will find various selections of Android games, such as:
Recommended For You
Must-Play Games
New & Trending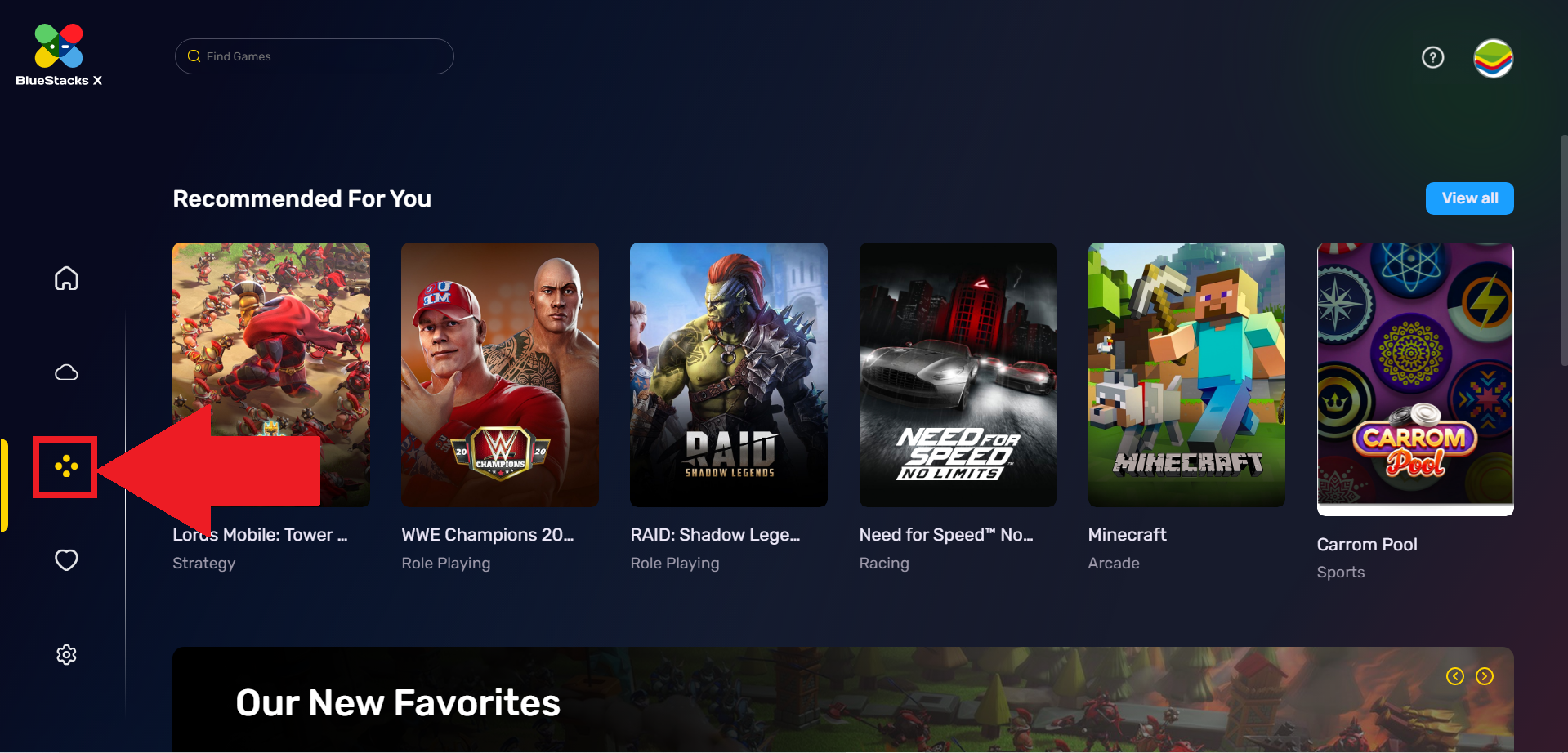 2. To play these Android games on your PC, place your mouse cursor on top and click on the "Download" button, as shown below.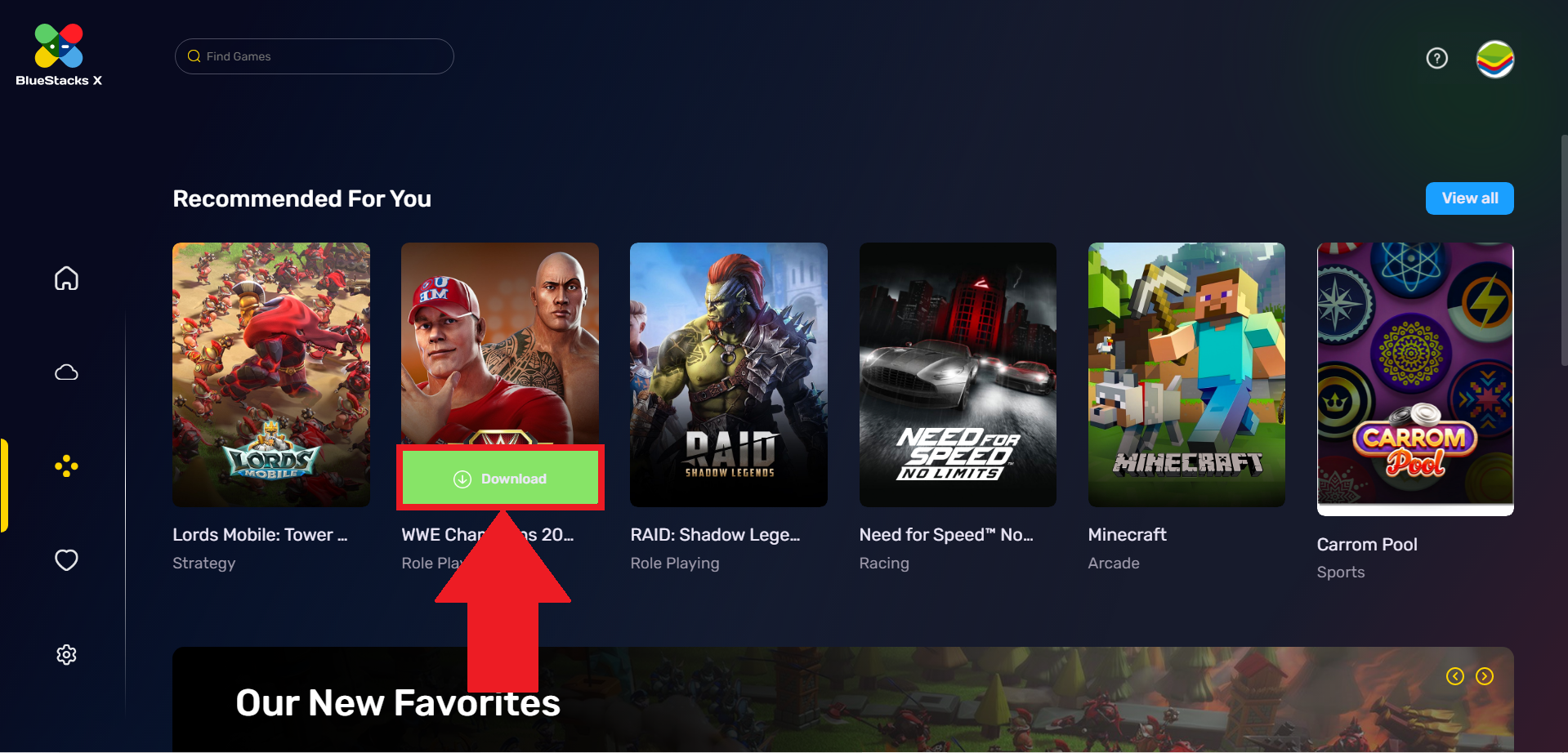 However, you can also play some of these games on your browser as well, if you wish. The "Play on Cloud" button will appear when you place your mouse cursor over them.
---
My Games
1. In this tab, you will find all the Cloud games that you have played on your browser with BlueStacks X. To start any of them, simply click on their icon and they will launch on your browser.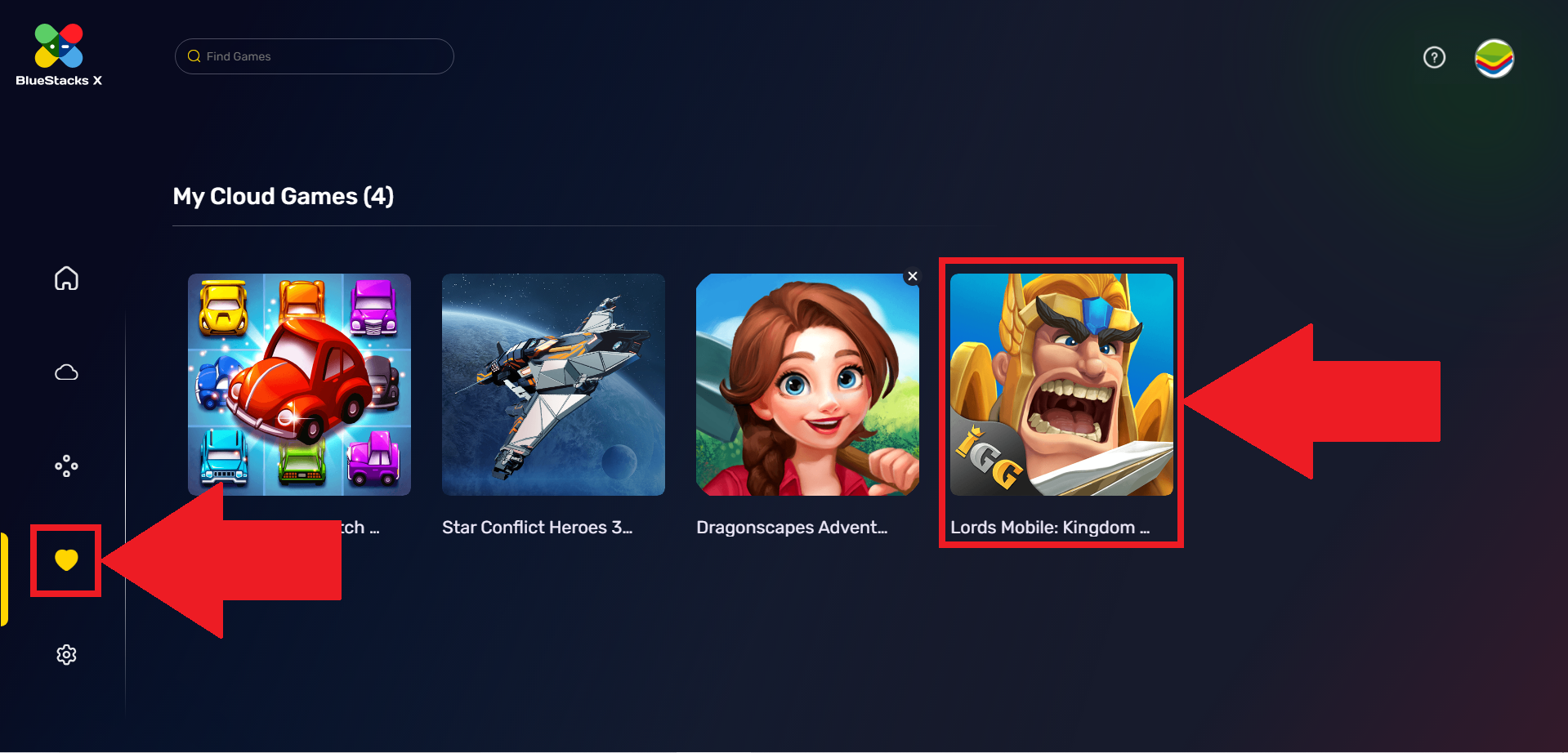 ---
Settings
1. The Settings menu can be accessed by clicking on the gear icon at the bottom of the list of options on the left side of your screen. Here, you can send your feedback, change to your preferred language and learn about BlueStacks X.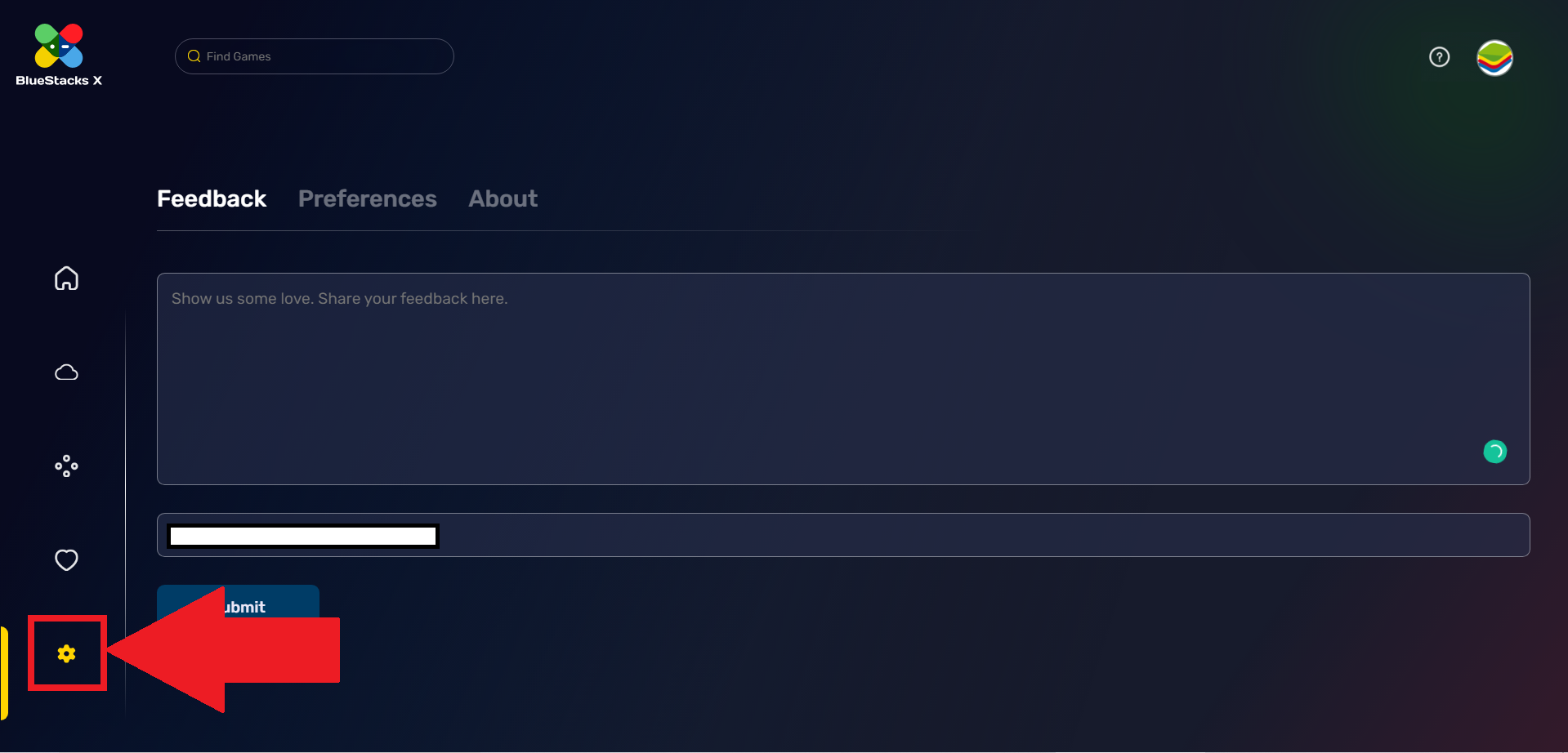 To learn all about the settings within the BlueStacks X Web App, click here.
---
Thank you for choosing BlueStacks X. We hope you enjoy using it. If you have any further questions, please contact us at support-x@bluestacks.com. Happy Gaming!