How will this help?
You can enable Hyper-V on your PC if you wish to use the Hyper-V compatible version of BlueStacks 5.
Enabling Hyper-V also comes in handy if you face an error while trying to launch the Hyper-V compatible version of BlueStacks 5, as shown in the image below.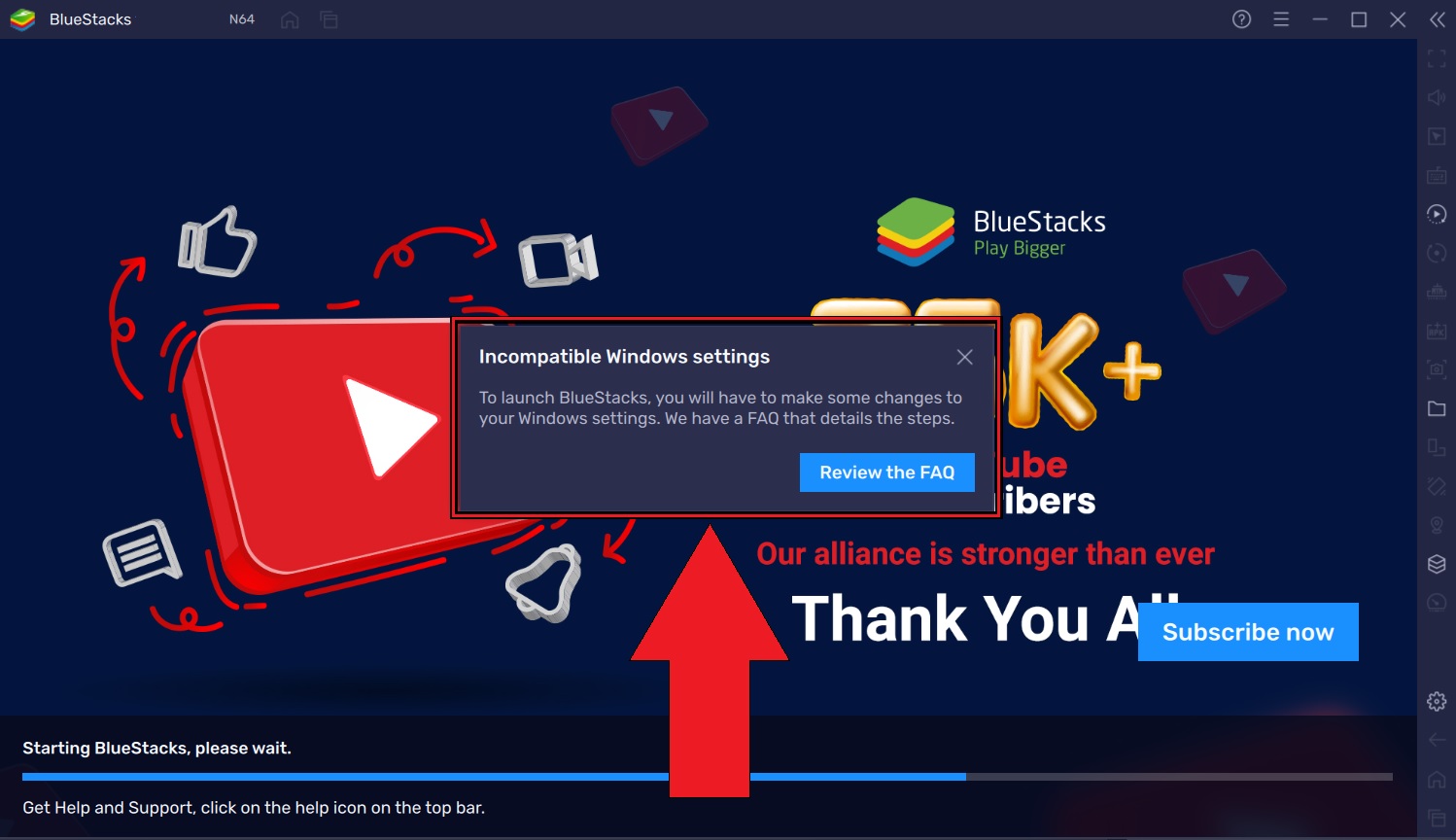 ---
How can I do this?
1. On your desktop, search for "Turn Windows features on or off" and click on it in the search results.
NOTE: The appearance of the search menu may vary depending upon the version of Windows you are using.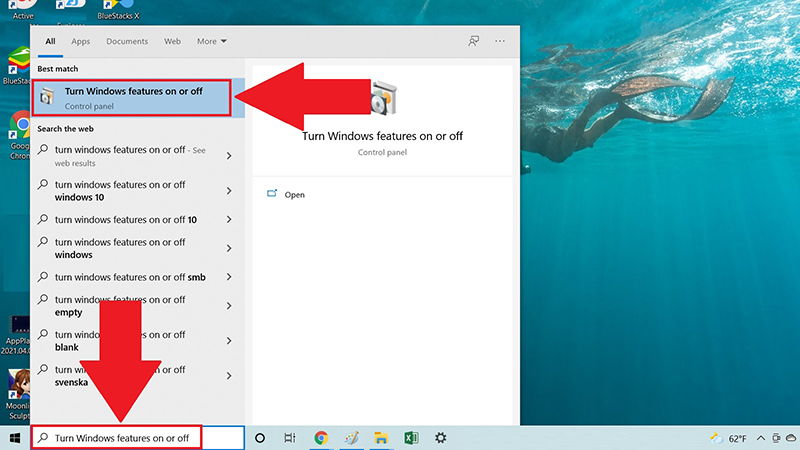 2. Enable all of the options from below that are present on the list of Windows Features for your computer.
NOTE: You may not see some of the options listed below as they are dependent on the version of Windows installed on your computer. You can enable the options from the list that are available for you.
Hyper V
Virtual Machine Platform
Windows Hypervisor Platform
Windows Sandbox
Windows Subsystem for Linux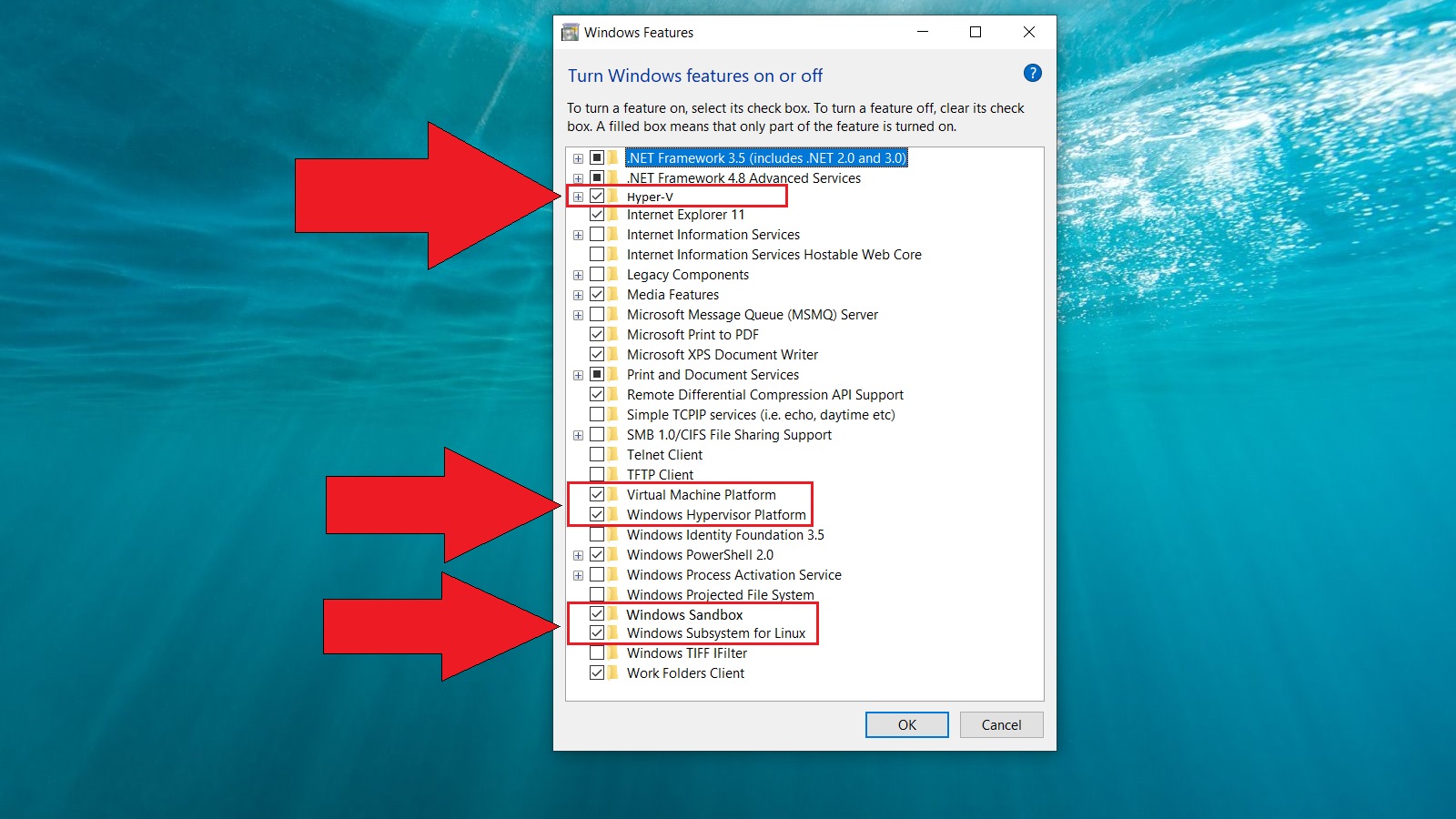 3. After enabling all of the Windows features applicable for your PC, click on "OK".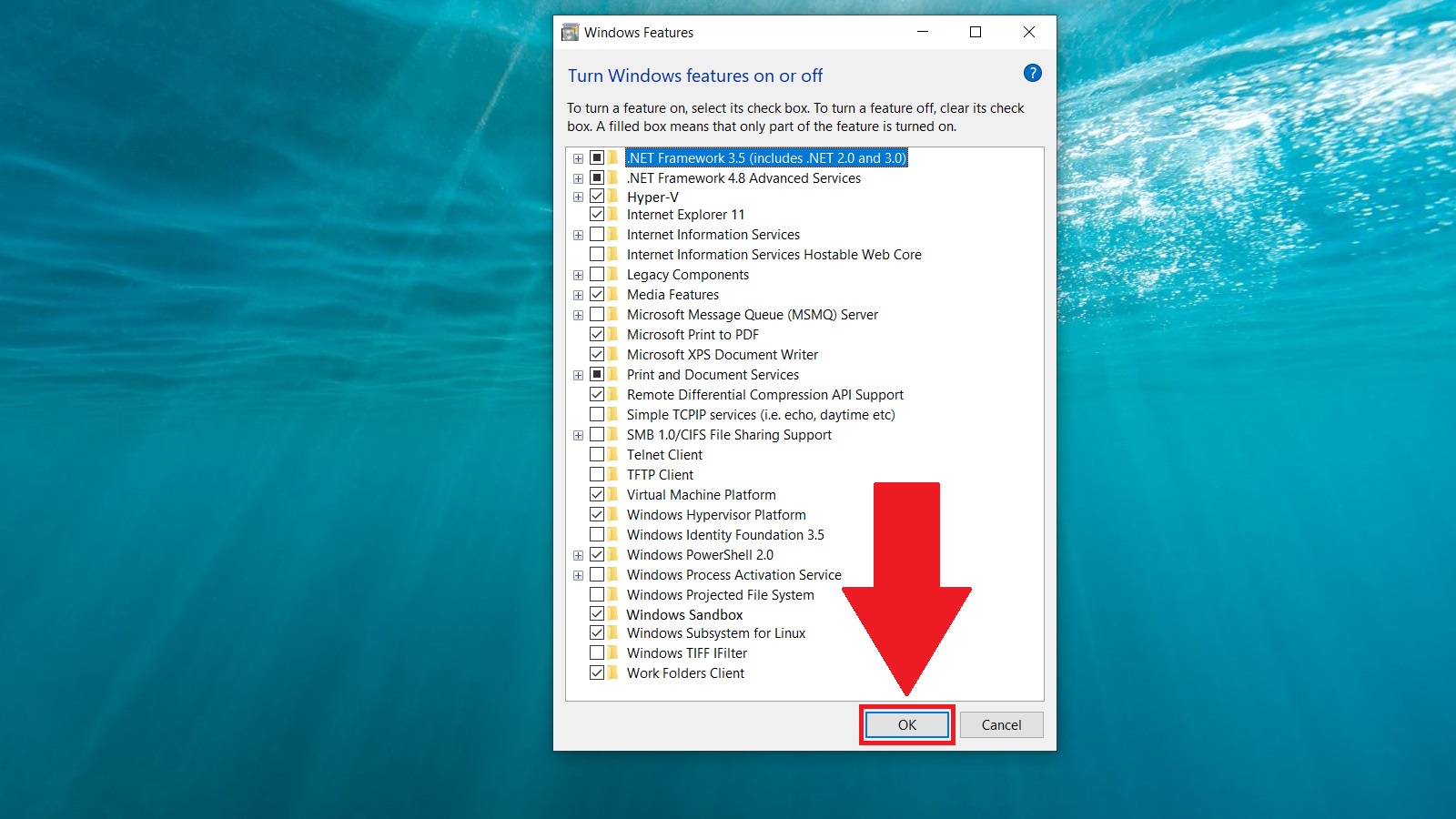 4. Windows will need to restart your PC to apply the requested changes. Click on "Restart now" to proceed.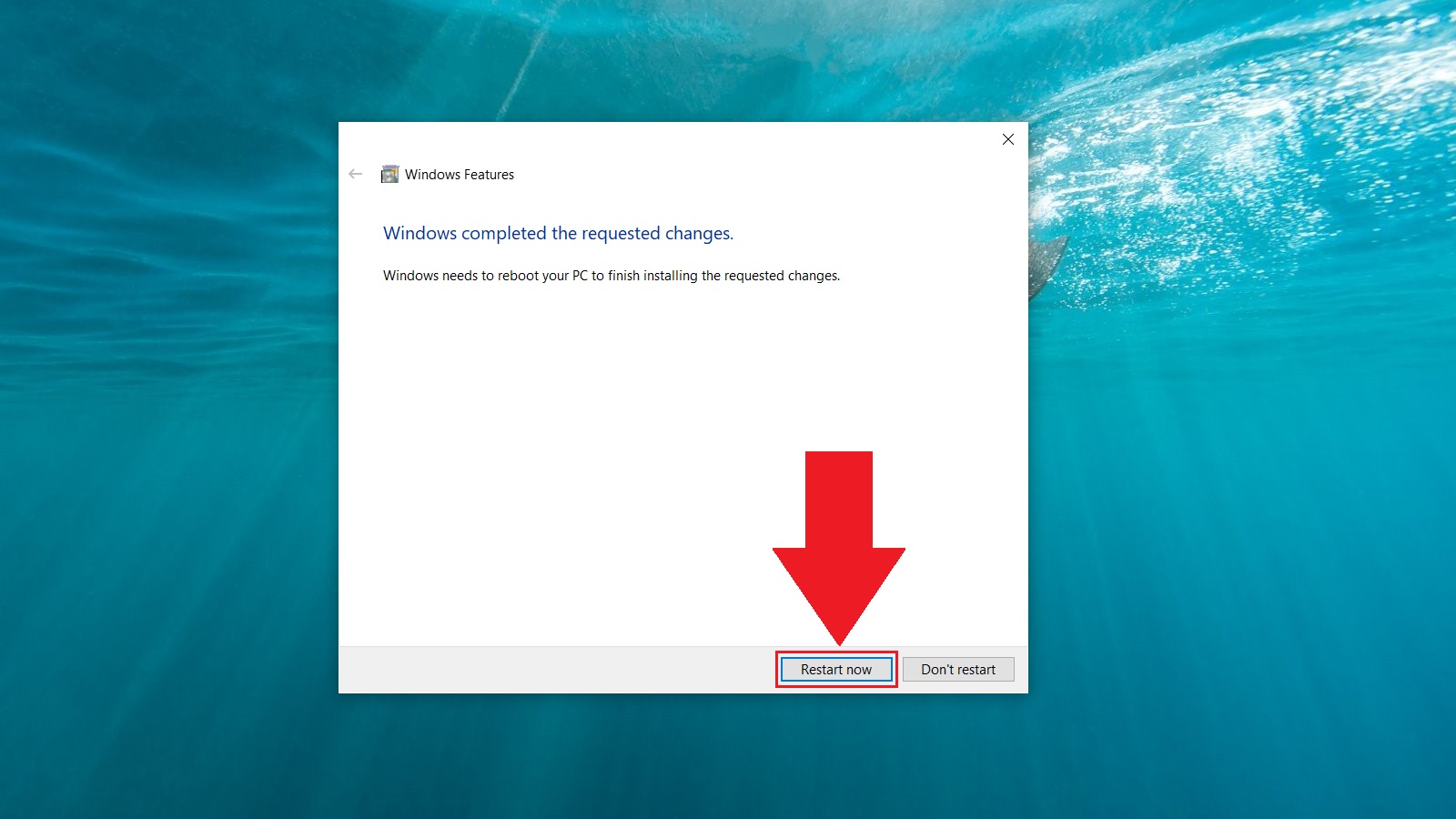 Hyper-V will be enabled after your PC restarts. You can now start using the version of BlueStacks 5 that runs with Hyper-V enabled.
NOTE: If you experience any issues with following the steps above, another workaround to enable Hyper-V is explained below.
1. Search for "CMD", in the Windows search bar.
2. Press "CTRL+SHIFT+ENTER" on your keyboard. You will then receive a pop-up to launch "Elevated Command Prompt". Click on "Yes".
3. Copy and paste the following command into the Elevated Command Prompt:
dism.exe /online /enable-feature /featurename:VirtualMachinePlatform /all
4. Once the process is complete, press "Y" to restart your PC/Laptop. This will then enable Hyper-V.
If you are using a Microsoft Windows Insiders Preview build with Hyper-V enabled, we recommend that you run BlueStacks 5 as an administrator, as shown below.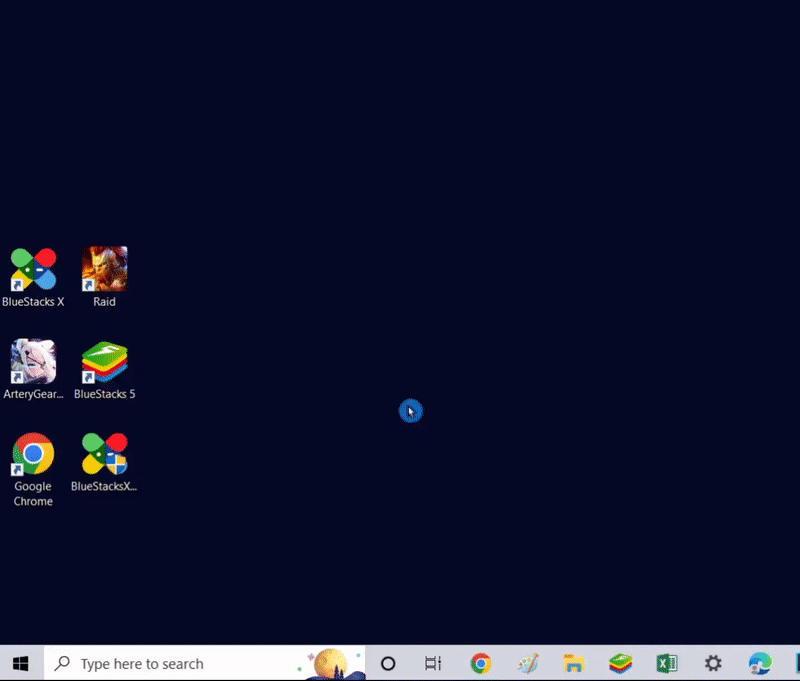 ---
Thank you for choosing BlueStacks 5. We hope you enjoy using it. Happy Gaming!