How will this help?
When you sign in to BlueStacks X, you are immediately assigned some disk space on Cloud. This Cloud disk space is then used to store games that you play on Cloud, with their game data.
Every new game you play on Cloud occupies some of this Cloud disk space. Please ensure that you have a sufficient amount of free Cloud disk space at all times for a smooth gameplay experience.
NOTE: The Cloud disk space is neither related to nor dependent on your PC/mobile device's system specifications.
---
How can I manage my disk space on Cloud?
1. If you are running low on Cloud disk space, a message will appear when you launch a game on Cloud, as shown below. Here, click on "Manage storage".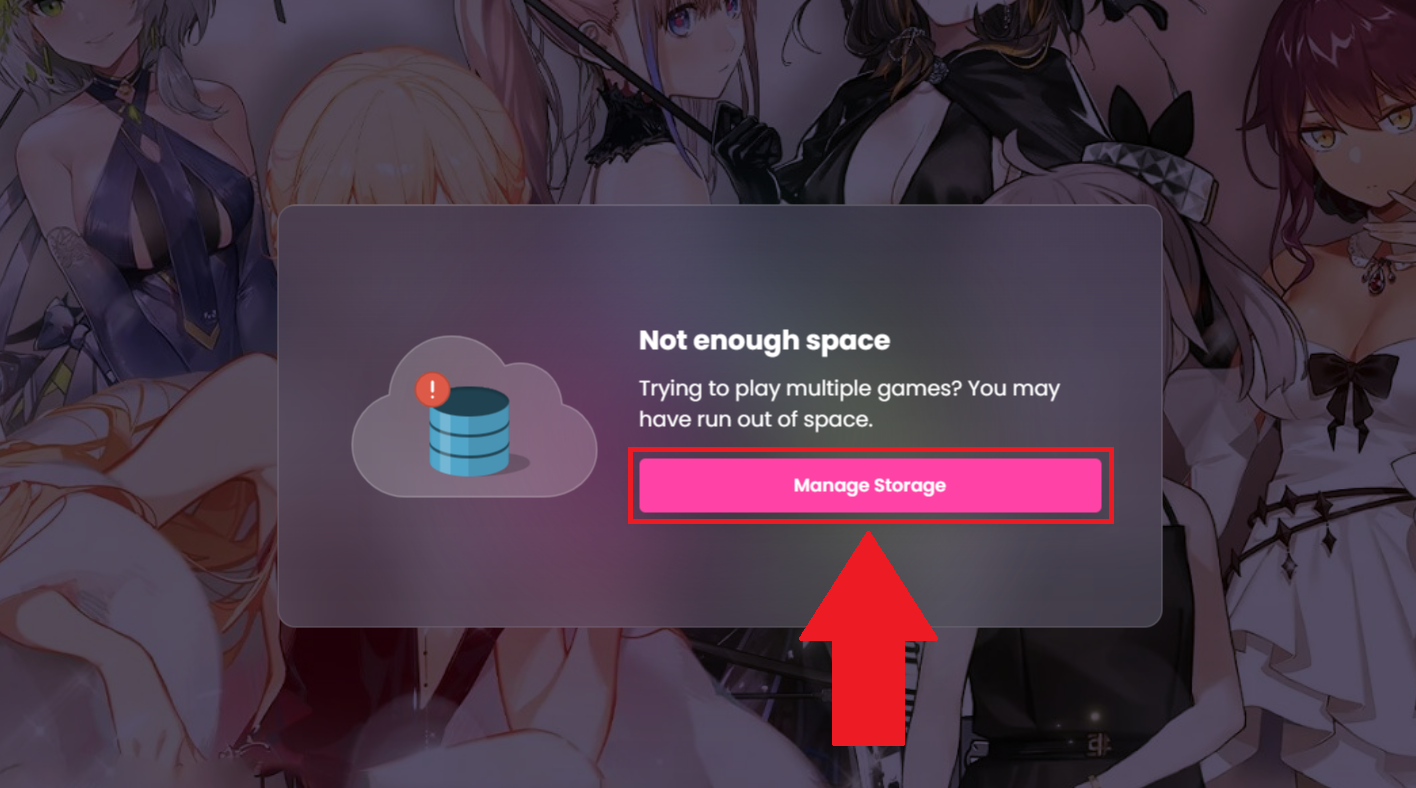 2. The next screen will show you the list of games stored in your Cloud disk and the amount of space you need to free up. Click on the checkbox in front of the game that you wish to delete/uninstall and select "Free up space".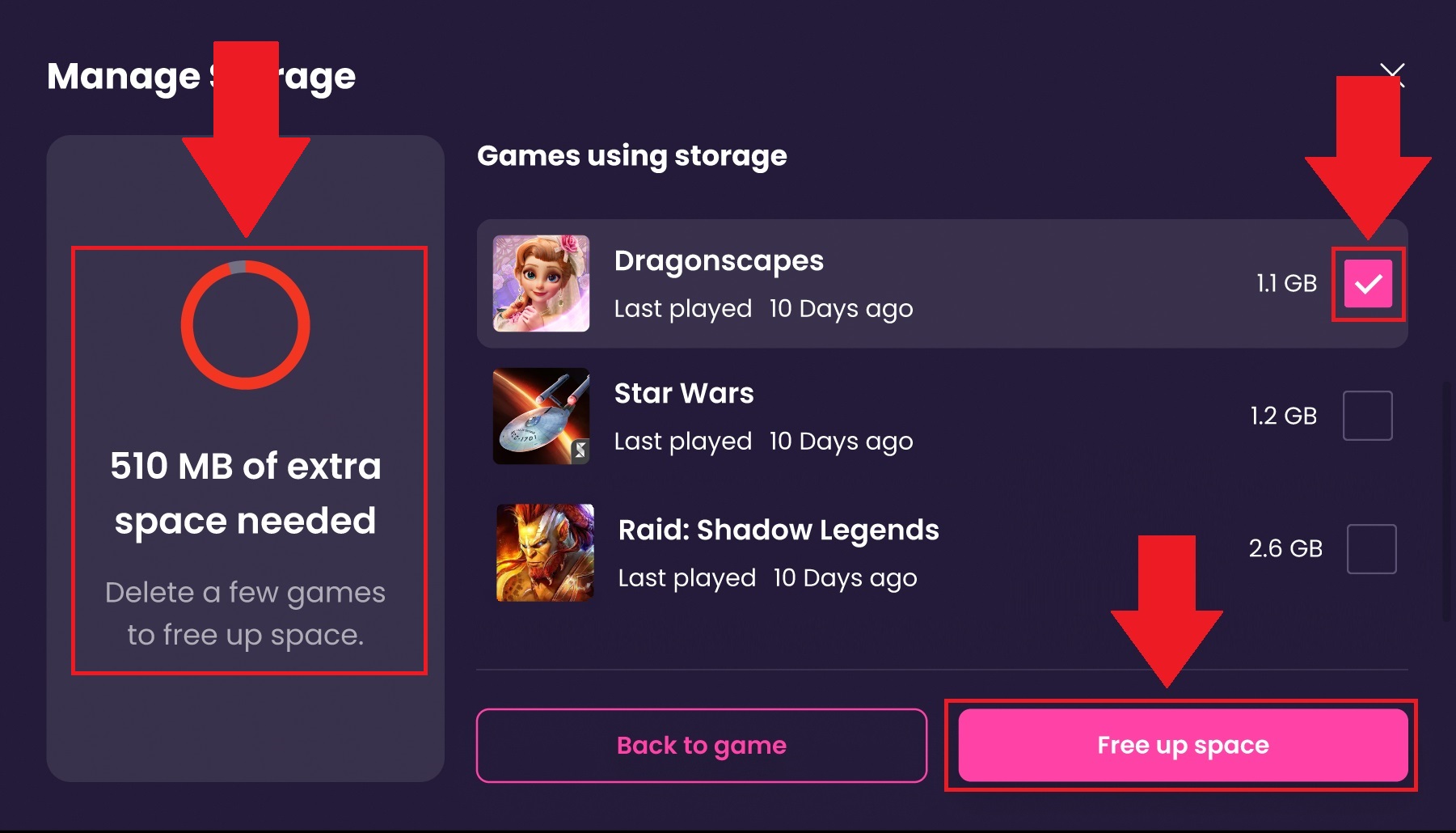 3. The selected game will now be uninstalled. If this creates enough disk space for you to continue playing games, you can click on "Back to game", as displayed below.
If required, you can remove more games using the method explained in Step 2.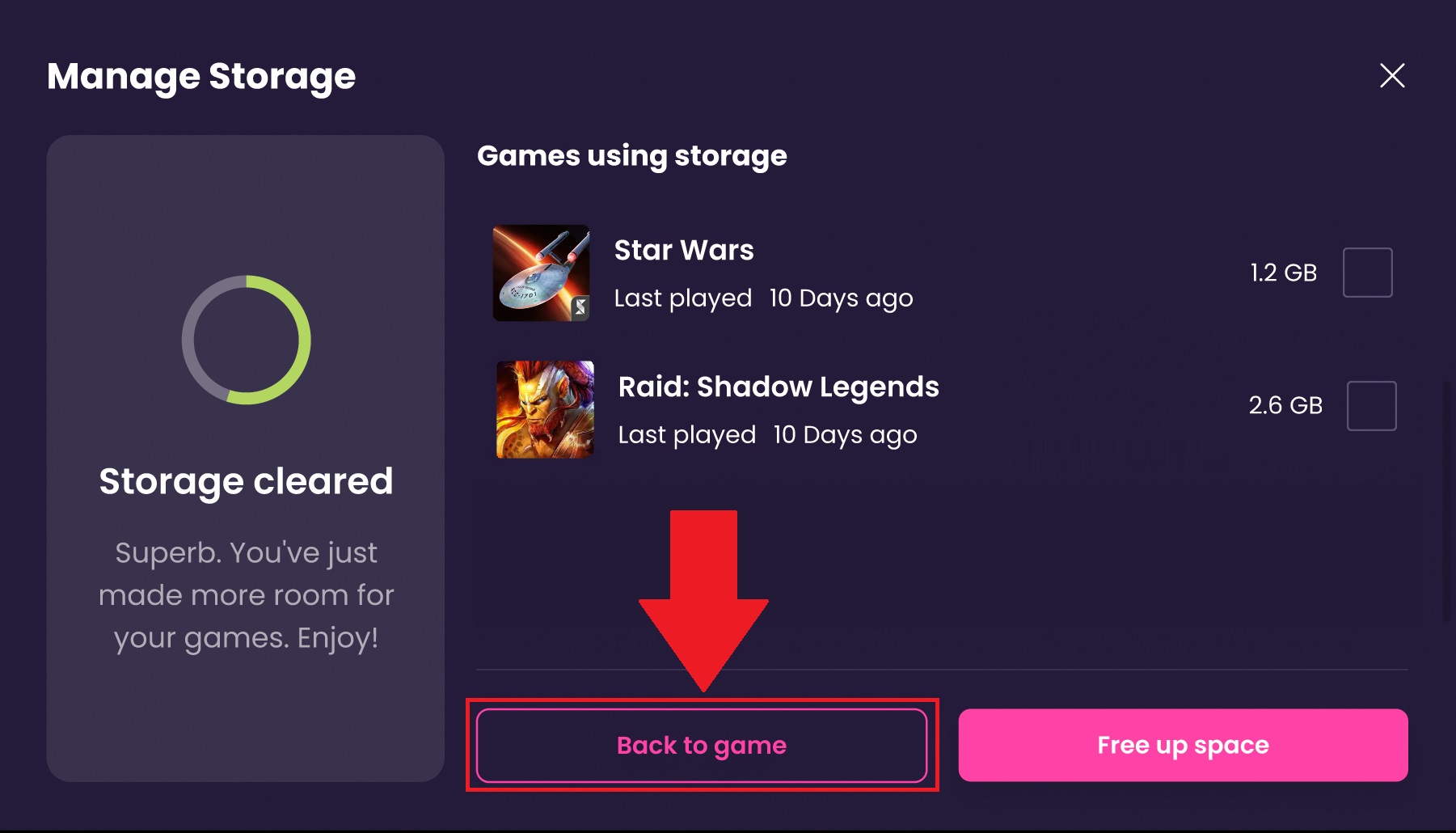 The game you were trying to play will now launch successfully.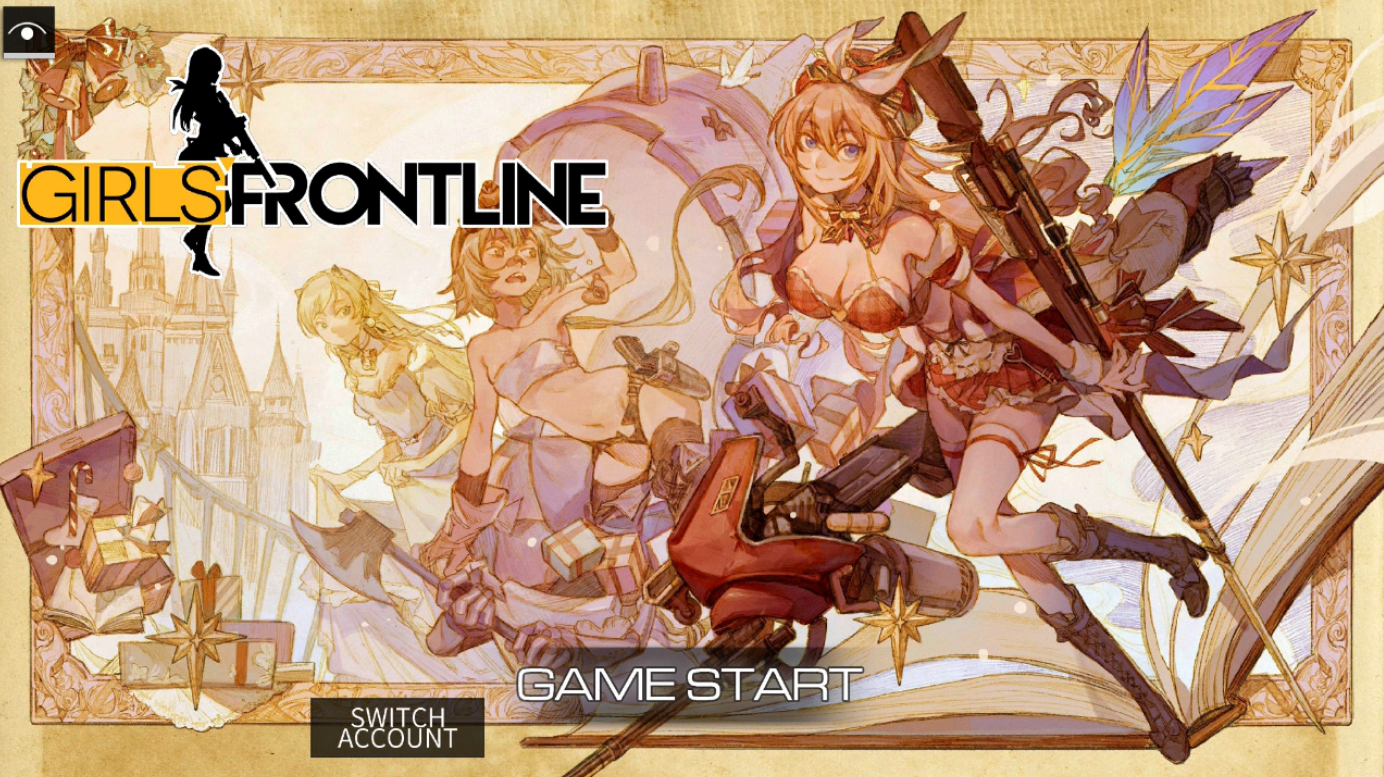 You can now dive right into your favorite game on Cloud or start exploring new titles to expand your library.
---
Thank you for choosing BlueStacks X. We hope you enjoy using it. Happy Gaming!