You can play a modded version of your favorite games using Creator Hub on BlueStacks X by following the steps below.
1. Launch BlueStacks X and click on the "Creator Hub" icon on the left side of your screen.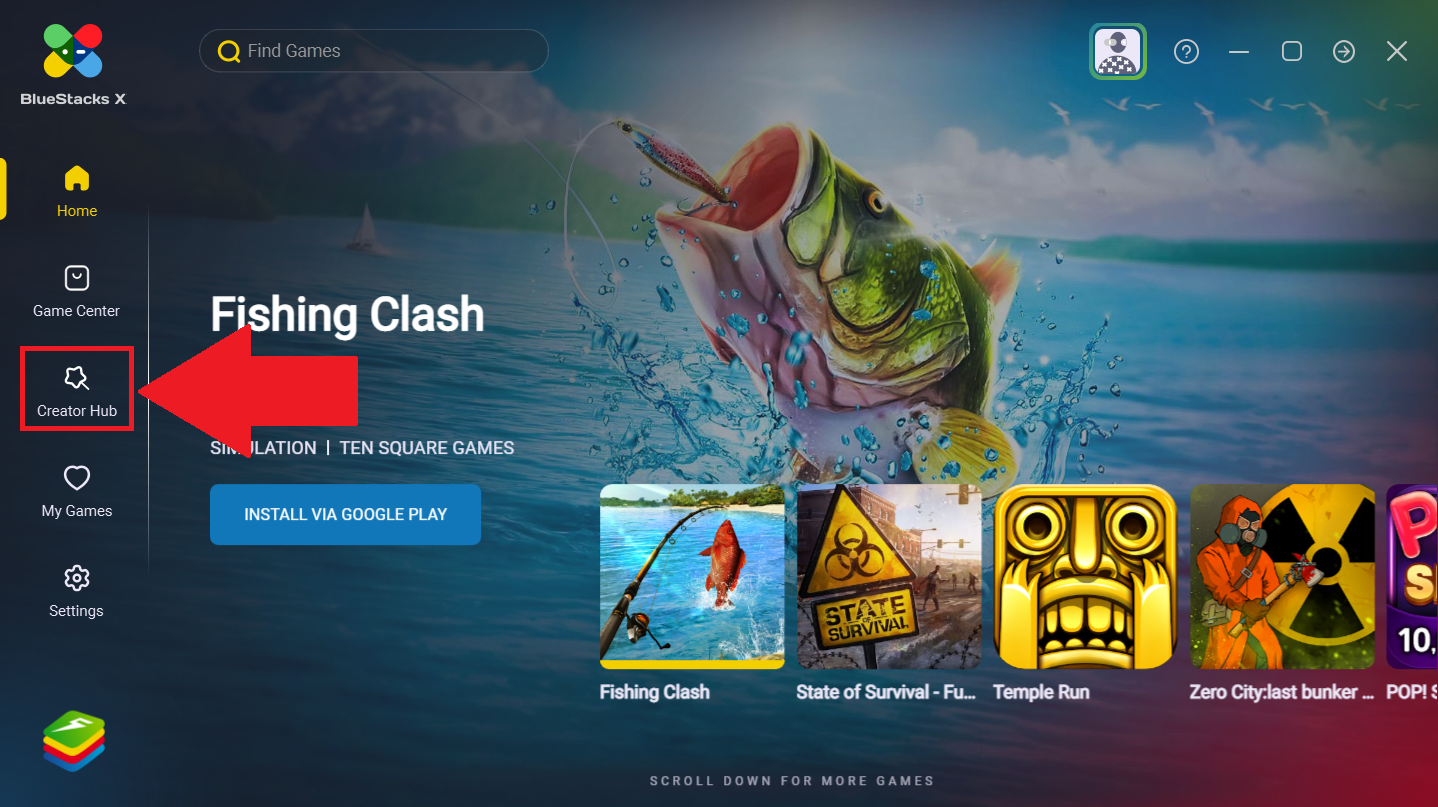 2. Explore various mods available under the "Home" tab and "Creator Hub" tab as shown below. At the bottom left corner of each mod, you can view the icon of the game for which it is available.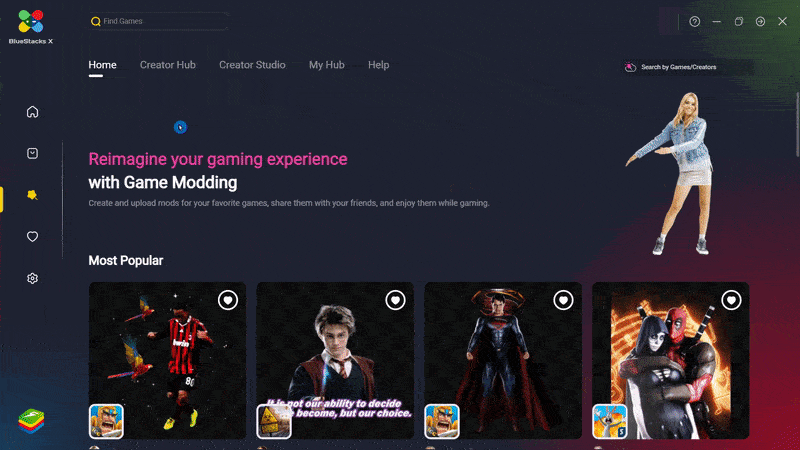 Alternatively, you can also find a mod using the Search bar available at the top right corner, as illustrated below. You can search for mods using the name of a game or mod creators.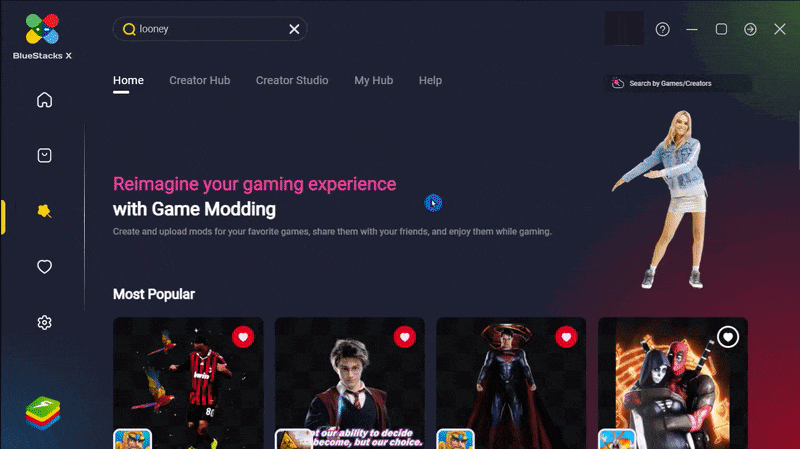 3. Hover your mouse over a mod of your choice. You will see a pop-up with the following options.
Check Mod Version: Preview how the mod will appear in various in-game scenarios
Play: Directly play the mod version of the game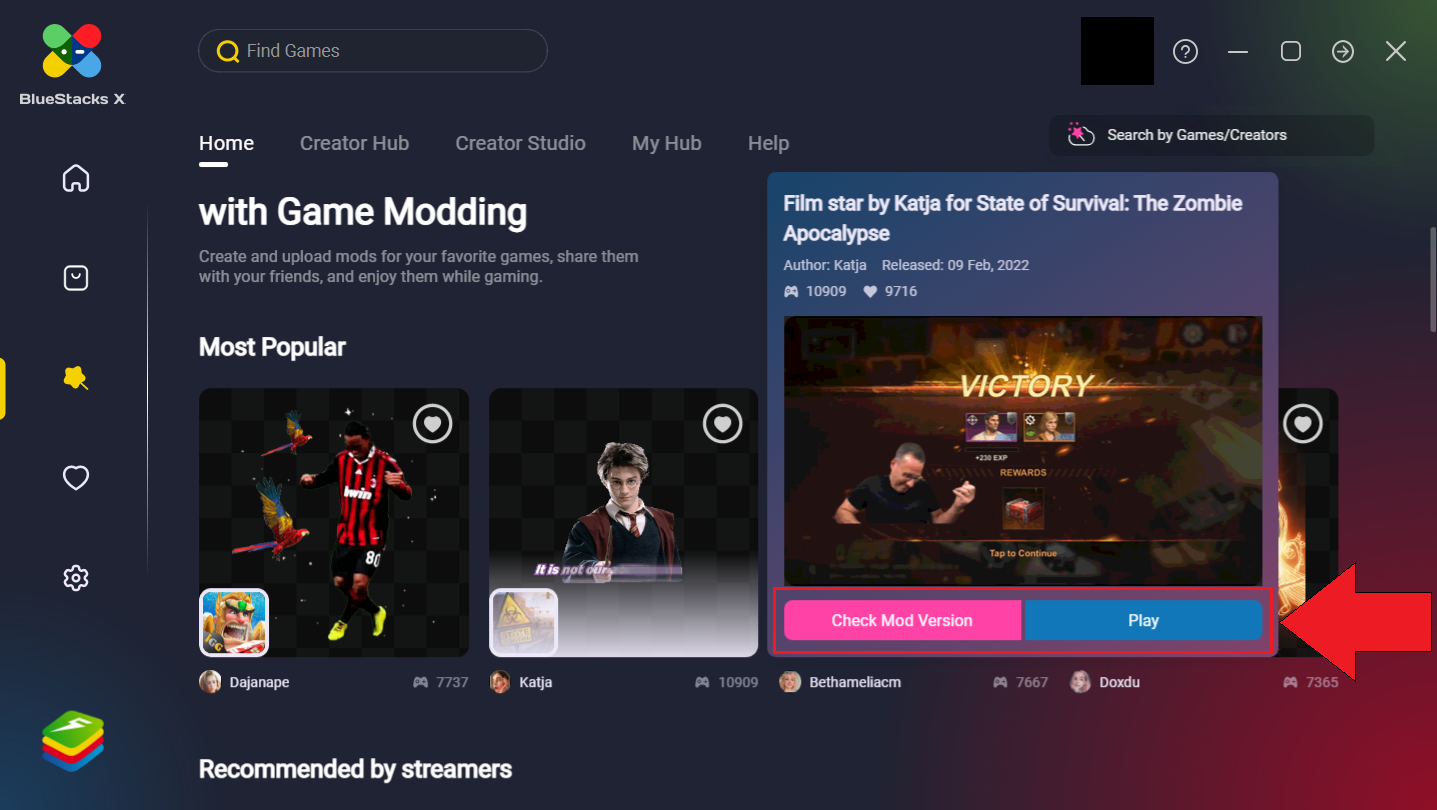 You can also view the list of games for which mods are available under the Creator Studio tab.
You can also create your own mods by applying skins, effects and filters on the Creator Hub. To learn how to do this, read this article.
---
In what other ways can I play a modded version of a game on BlueStacks X?
You can explore different mods and play modded versions of a game by:
Searching for the game in the "Search" bar
Selecting the game within the "Home" tab
Finding the game on the "Game Center"

Once you have found the game, click on the "wand" icon. A pop-up will appear on your screen.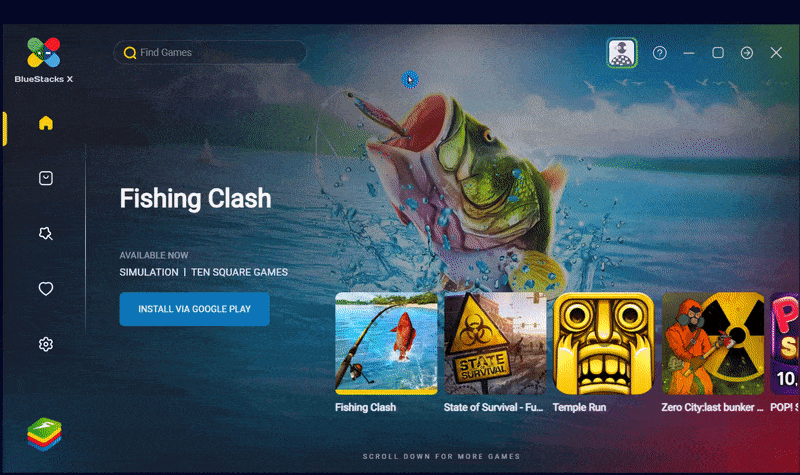 2. Explore the various mods under the "My Mods" or the "Popular Mods" tabs.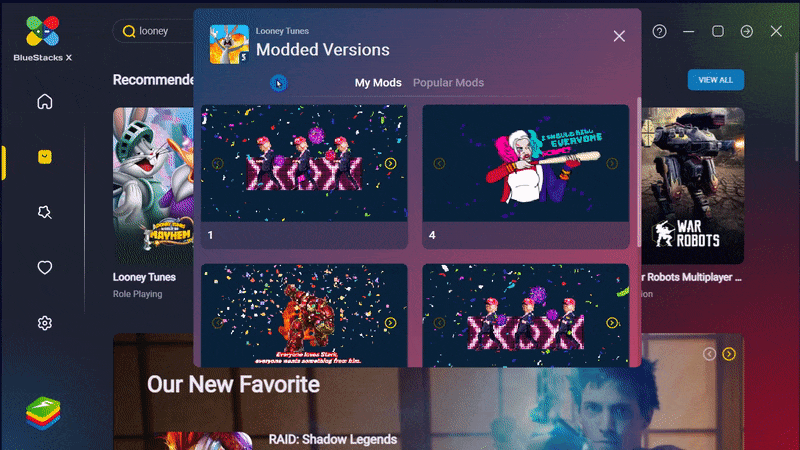 3. When you find the mod you wish to play, you can click on either:
Edit Mod:

To preview and edit the effects available within the selected mod

Play: To directly to play the modded version of your choice
You are now all set to enter your personalized gaming world and enjoy customized in-game moments by playing a modded version of your game!
---
Thank you for choosing BlueStacks X. We hope you enjoy using it. Happy Gaming!