You can play a modded version of your favorite game instantly on your browser without any need for installing or downloading using Creator Studio Web.
Additionally, your activity on Creator Studio Web will be instantly synced to the account you've logged in with. You can then use this account on BlueStacks X and pick up where you left off.
1. Go to Creator Studio Web and explore various mods available under the "Home" tab and "Creator Hub" tab as shown below.
NOTE: You can view the icon of the game for which it is available at the top left corner of each mod.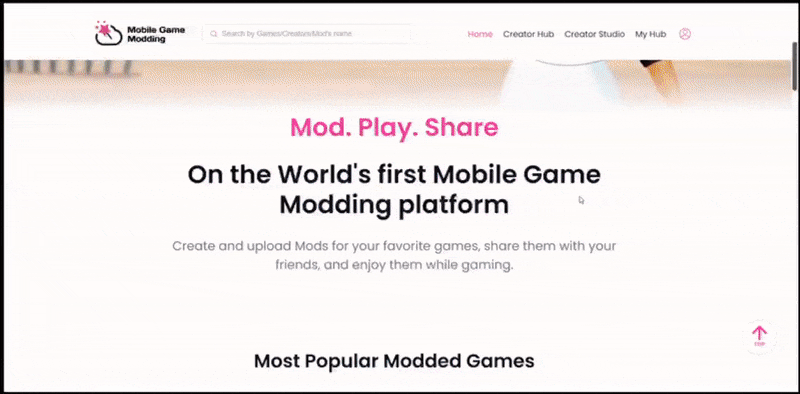 2. You can also find a mod using the Search bar, as illustrated below. You can search for mods using the name of a game, a mod or a creator.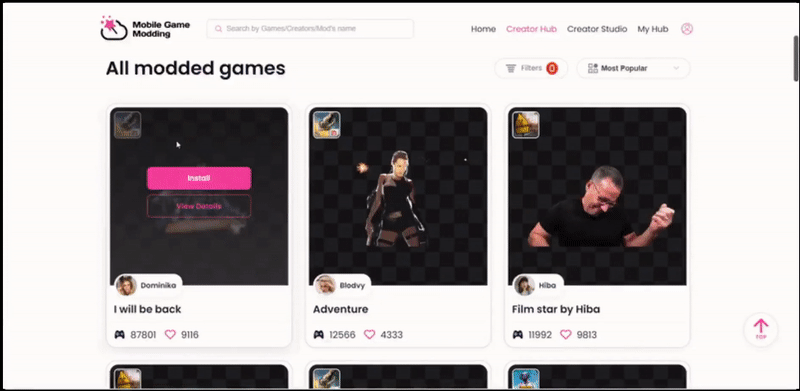 3. Once you've found a mod of your choice, hover your mouse over it. You will see a pop-up with the following options.
View Details: To preview how the mod will appear in various in-game scenarios
Play Now: To instantly play the modded version of your favorite games
NOTE: You can also view the list of games for which mods are available under the Creator Studio tab.
You can also create your own mods by applying skins, effects and filters on Creator Hub. To learn how to do this, read this article.
You are now ready to step into the world of Mobile Game Modding and play modded versions of your favorite games with personalized in-game moments!
---