How will this help?
You can now update the format in which BlueStacks 5 saves user data on your computer. We recommend updating the existing data format to ensure consistency with the new format being used by the latest version of BlueStacks 5. This is a one-time process to help avoid:
Corruption of files

due to unexpected system shutdowns or app crashes
Problems that may occur at the time of launching BlueStacks 5 due to corrupt system files
NOTE: If you are already using the new data format, you will not see the option to update it.
---
How can I do this?
1. Launch BlueStacks 5 and click on "Settings" within the hamburger menu, as shown below.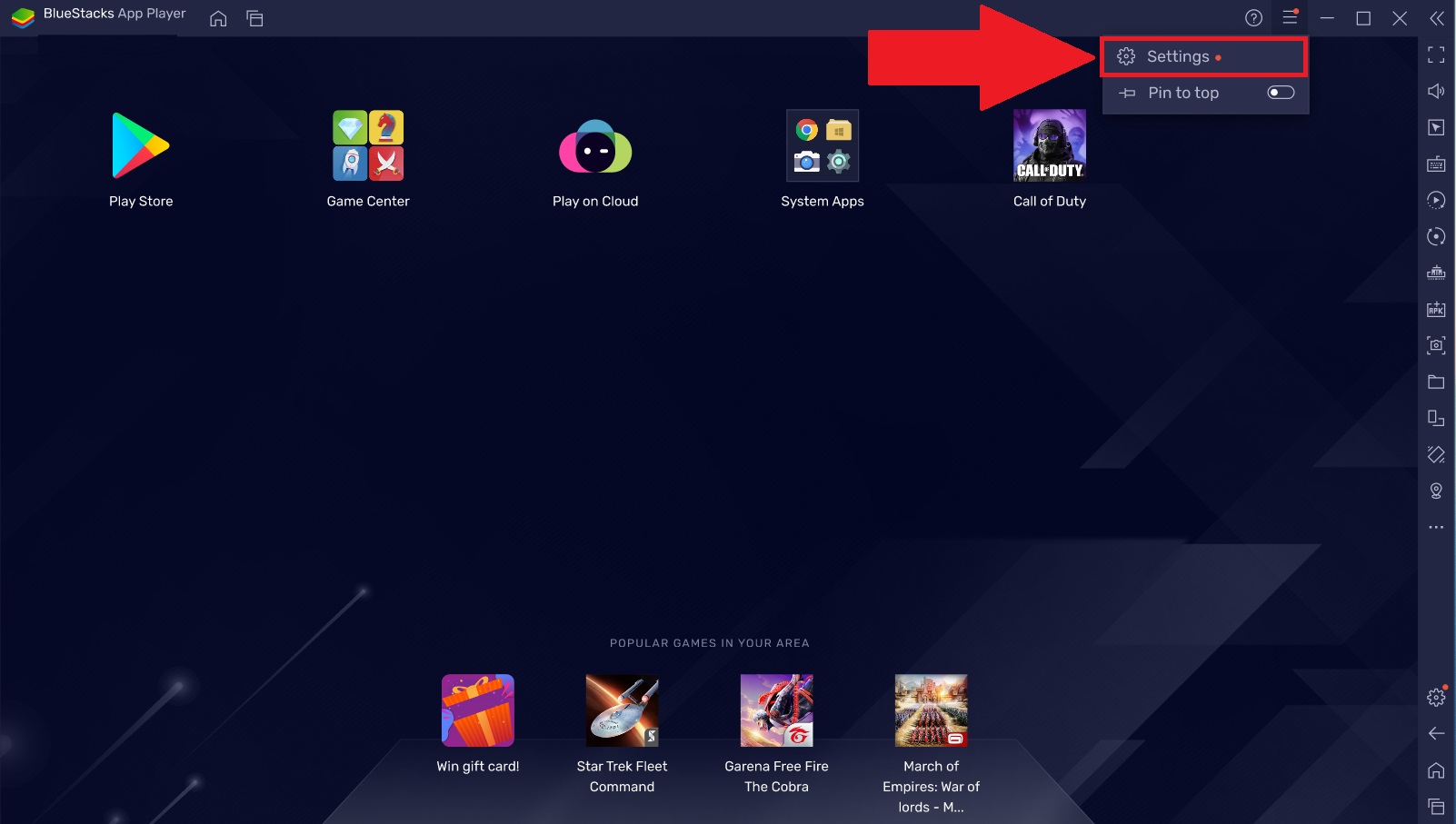 2. Select the "User data" tab from the Settings menu.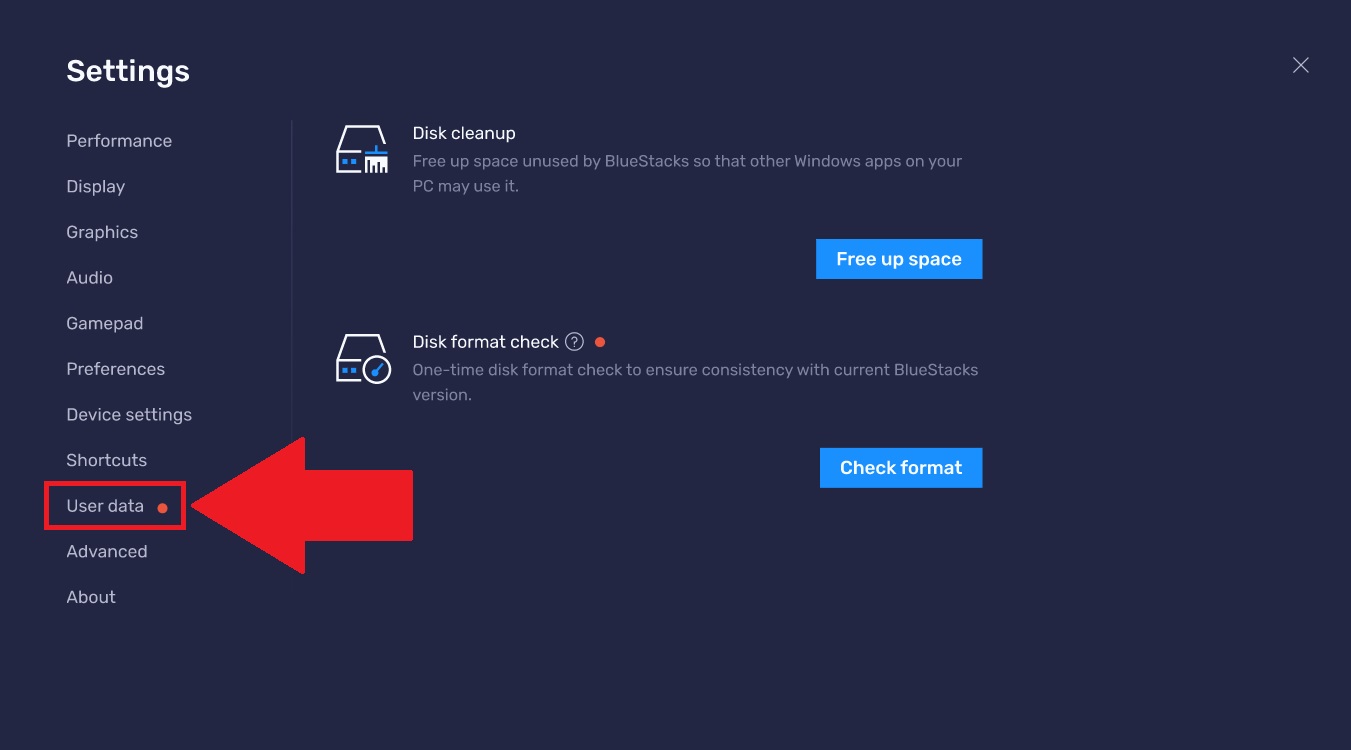 3. If you are still using an older data format for BlueStacks 5, you will see the option for "Disk format check". Click on "Check format" to update your data format.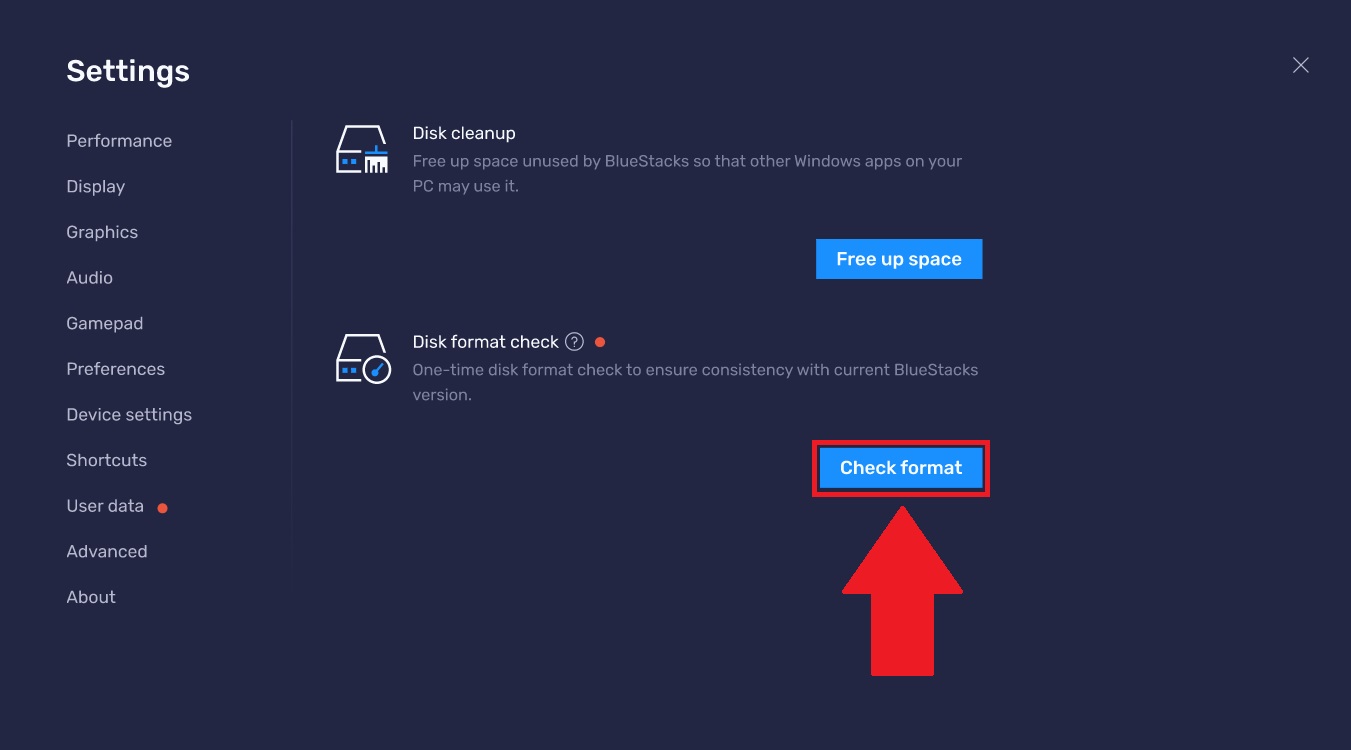 4. You will then see a pop-up informing you that all instances of BlueStacks must be closed. Select "Start" to close them and continue with the process.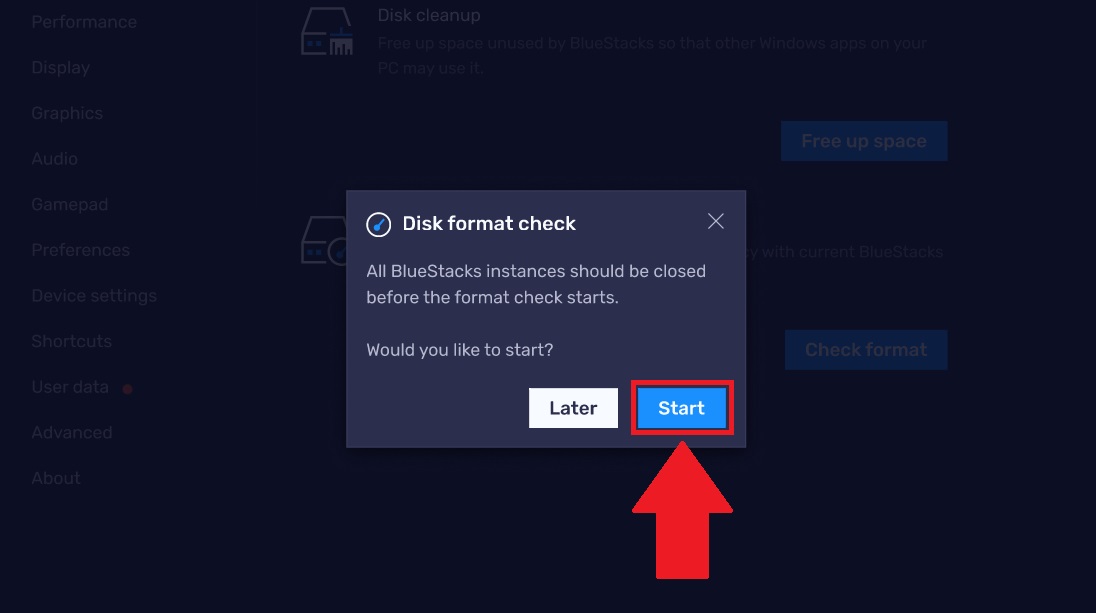 NOTE: Updating the data format may take some time to complete and you will not be able to use BlueStacks until it's done.
5. You will be informed once the format is updated successfully with a message, as displayed below.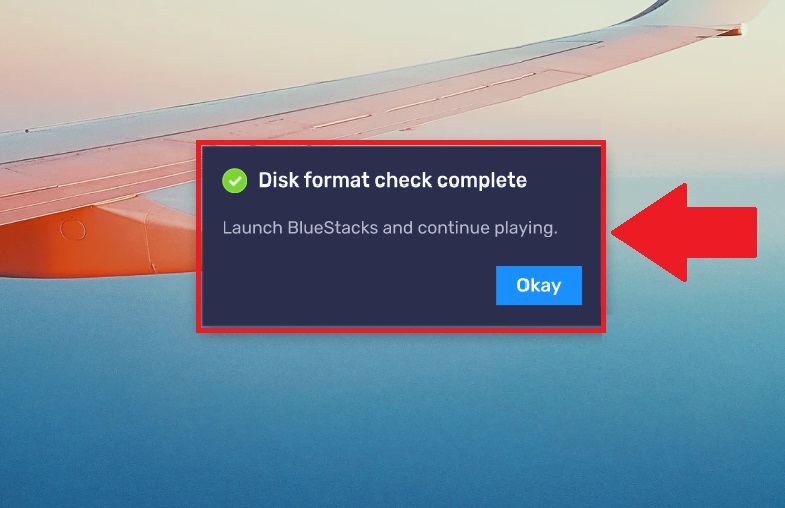 6. In case the process fails unexpectedly, you will see a pop-up like the one illustrated below. Click on "Okay" and try again starting with step 1.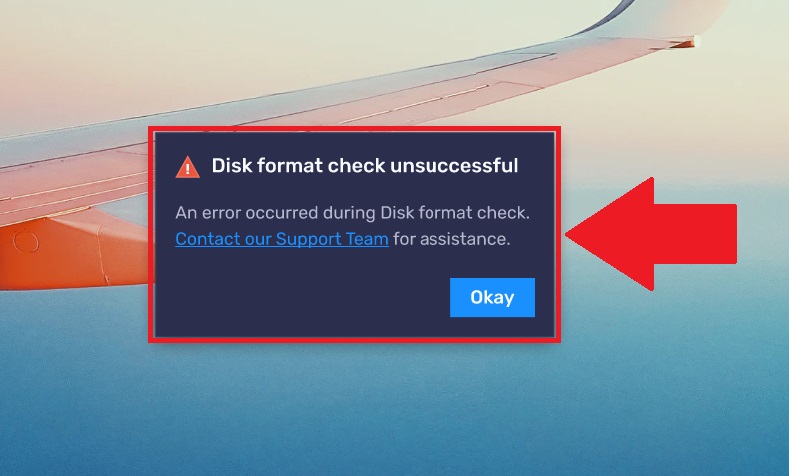 Once the disk format is updated, you will no longer see the "Disk format check" option in the Settings menu. You can now continue using BlueStacks 5 as before.
---
Thank you for choosing BlueStacks 5. We hope you enjoy using it. Happy Gaming!