BlueStacks 5.9.10
1. We put our cleaning gloves on and after a few rounds of scrubbing, we made some minor improvements to the UI (User interface) of BlueStacks 5.
Released on: August 8, 2022
---
BlueStacks 5.9.0
1. Experience console-style gaming on BlueStacks 5, as you can now:
Play with PlayStation 5 and Xbox series X/S gamepads. Put your latest gaming tools to work and let your thumbs do the talking!
Use the all-new gamepad vibration setting and feel your world shake in the palm of your hands!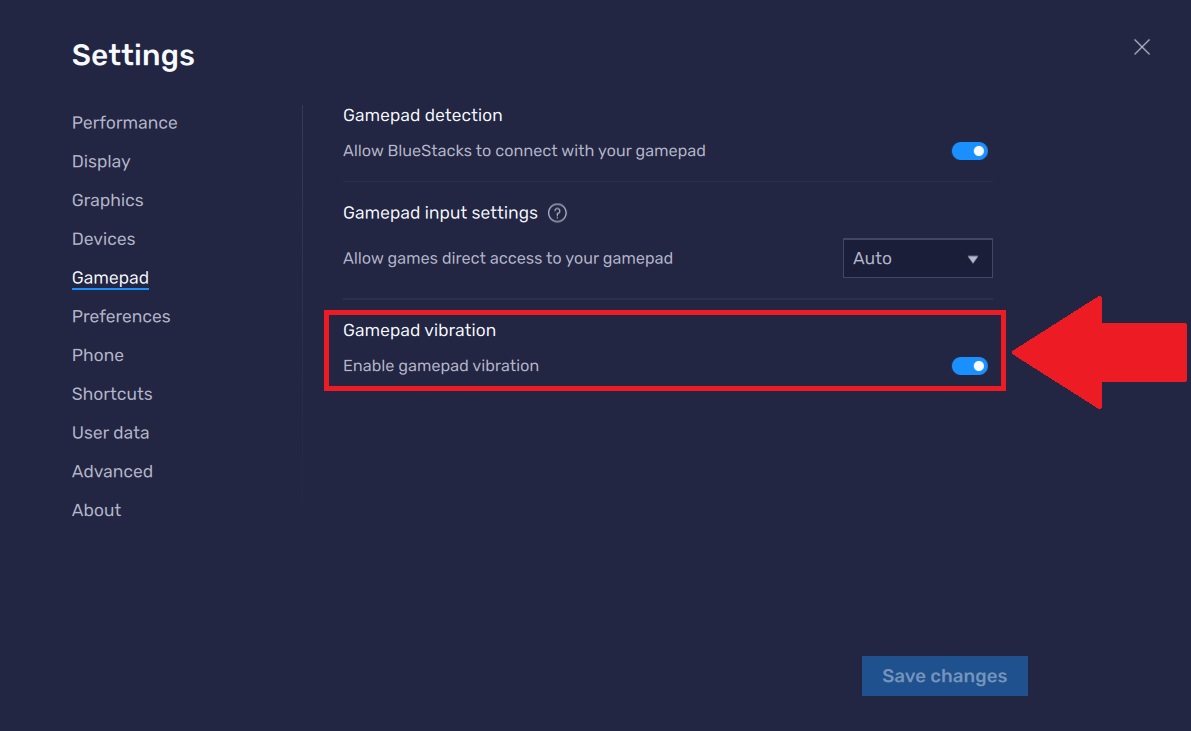 2. You can now use a camera of your choice on apps like Instagram, TikTok and WhatsApp if you're facing an issue with a certain camera or if you'd like to use one with better image quality.
To do this, open the "Devices" tab from the Settings menu and select the camera you wish to use.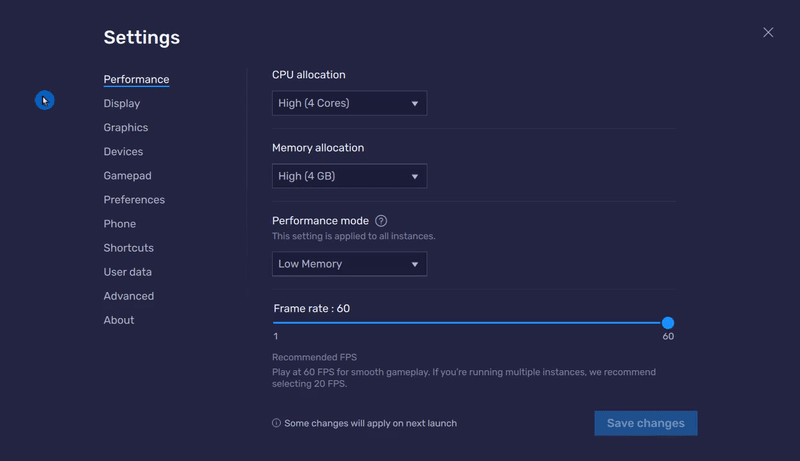 3. The "Back" button is now available on the top bar as well to help you navigate on BlueStacks 5 easily. In case you were looking for a way to go back, we give you two!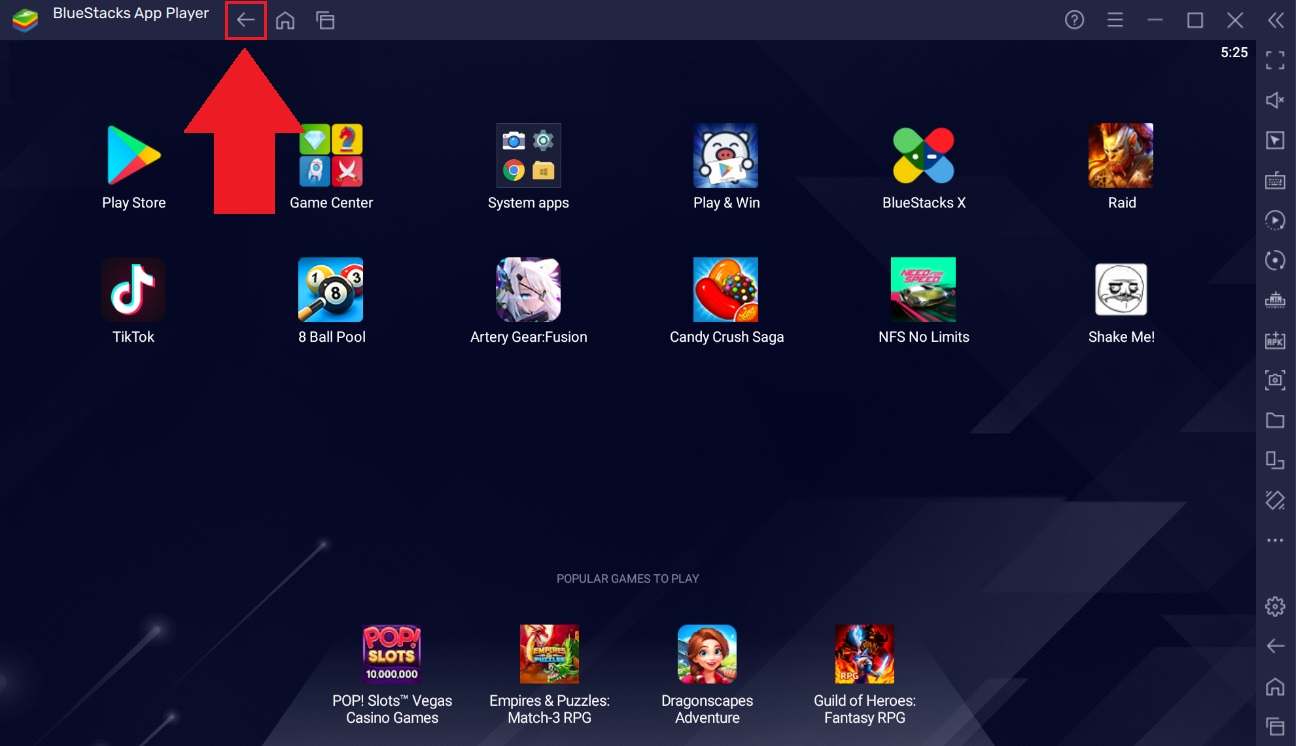 4. You can now experience improved performance with better FPS and reduced CPU usage in the following games on BlueStacks 5:
Dislyte (com.lilithgames.xgame.gp)
Awaken Chaos Era (com.ace.global)
State of Survival: Zombie War (com.kingsgroup.sos)
Bug fixes:
1. Say goodbye to graphical issues when you step into the Land of Oz in Tales of Grimm (com.tapplus.tog.gp.th) on BlueStacks 5 Nougat 32/64-bit.
2. Take command of your troops in War Robots Multiplayer Battles (com.pixonic.wwr) without the game crashing or freezing on BlueStacks 5 Nougat 32-bit.
3. Lead the mech girl squad to victory in Artery Gear: Fusion (com.bilibilikr.arterygear, com.bilibilien.arterygear) without a black screen blocking your path while using Intel and AMD GPUs in Compatibility + OpenGL mode on BlueStacks 5 Nougat 32-bit.
4. Build the empire of your dreams in Summoners Kingdom (com.summoners.kingdom) without coming across a black screen on BlueStacks 5 Nougat 64-bit and Pie 64-bit.
5. Step into the shoes of a babysitter in The Baby in Yellow (com.TeamTerrible.BabyInYellow) without being disturbed by a black screen on BlueStacks 5 Pie 64-bit.
6. Step into the PlayStation App (com.scee.psxandroid) without any worries as it will no longer crash on BlueStacks 5 Pie 64-bit.
7. We politely requested the black screen to not appear while playing 와일드본 (WildBorn) (kr2.rocksquare.wb.google) on BlueStacks 5 Nougat 64-bit and Pie 64-bit. It agreed with a smile!
8. Shoot away your enemies in Free Fire MAX (com.dts.freefiremax) without the game freezing on BlueStacks 5 Nougat 64-bit.
Released on: July 19, 2022