App Player Updates
1. Gear up for smoother gameplay as controls will now work like a breeze in games such as Free Fire and Free Fire MAX. Forget your woes and fire away!
Released on: June 25, 2022

Creator Hub Updates
1. Glam up your gameplay with new skins!
Personalize your gameplay by applying skins to various in-game assets and backgrounds with the "Reskin" option. Pick and choose from numerous skins or upload images of your choice to raise the style quotient in your gameplay.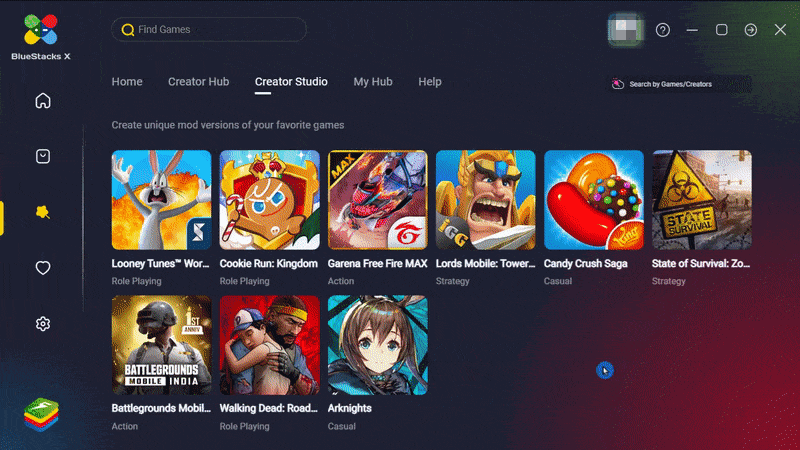 2. Find your mods faster as "My Hub" just got a makeover!
View the mods that you have for a specific game(s) and reach them in a jiffy by using the new "Game Filter" option. Finding your desired mod is now easier than ever.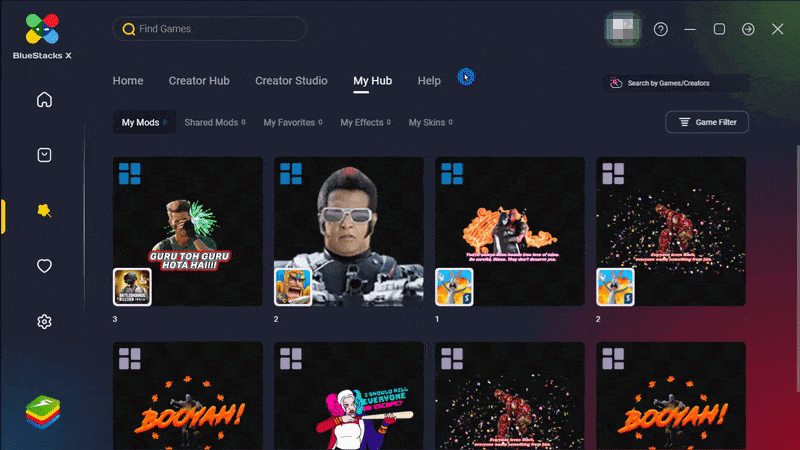 Find all your skins, effects and mods under the single roof of the revamped "My Hub" tab with the two new sections we've added:
Shared Mods: All the mods that you have shared on the Creator Hub are available here.
My Skins: You can view all your uploaded game skins here.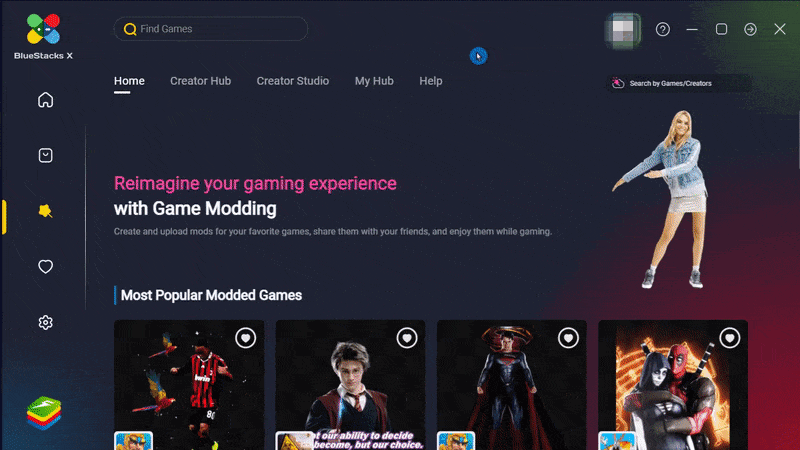 3. Unleash your creativity on new apps!
Widen the horizon of your mod-verse with the new apps we've added to the Creator Hub.
Free Fire Max

Candy Crush

Cookie Run: Kingdom
Let your creativity run wild!
Released on: June 20, 2022

Main Updates
1. Pick your play - standard or modded
You can play either the standard or modded version for your favorite game by clicking on either:
"Play" within a mod window
"Play standard version" to play it without mods
Deciding which version you want to play is easier than ever!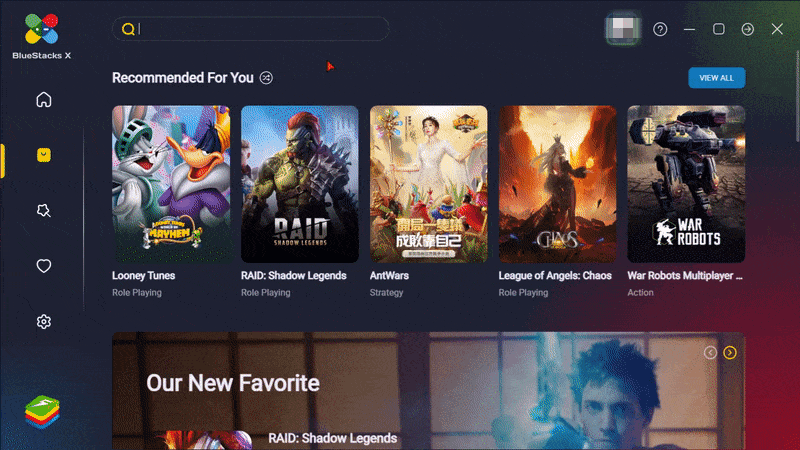 2. Play your modded game with the right version of BlueStacks X
When you launch a modded game from the Creator Hub, you may be asked to update BlueStacks X and install the version that supports those mods, if necessary. New features and improvements are now available at your fingertips!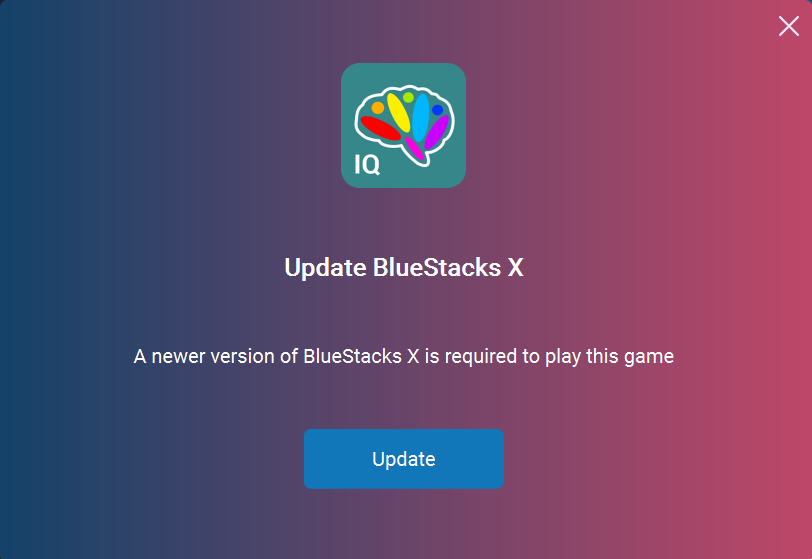 App Player Updates
1. You will now be guided to enable virtualization on some PC's with AMD Ryzen and Intel CPUs, where virtualization is disabled when you launch App Player.
2. To ensure a smoother installation of App Player on BlueStacks X, you will now be notified if you have insufficient disk space on your desktop/laptop.
3. Embark on an unparalleled gaming journey by:
Playing your favorite games in 4K resolution

Creating and switching between multiple custom resolutions to suit your preference
4. Give your App Player files an additional layer of protection by updating the format of the existing user data to the latest data format.
5. Locating your cursor in MOBA games like Mobile Legends is now easier than ever with the new bright yellow cursor. You can also right-click anywhere on your game screen to find it immediately.
6. Take charge of your gameplay as you will now be notified when game controls get updated in your favorite games on the App Player.
7. Experience enhanced gameplay with native mouse controls in Minecraft.
8. Bug Fixes:
Command your Cats and take down the enemy base without any graphical glitches in にゃんこ大戦争.

Live your dreams in

この悪い子猫ちゃんめ! without any black screens.

Play Left to Survive: Action PVP & Dead Zombie Shooter without any distorted graphics.
Create the ultimate

feline army in 냥코 대전쟁 without coming across any graphical glitches.

Build your realm in Crafting and Building (com.mmircil.cnb2) without the game crashing.
Play the role of the messenger of Wangchuan in 忘川风华录 (com.netease.pm03.aligames) without the game crashing.
Put an end to the injustice prevailing in the Martial World in YULGANG GLOBAL (com.tigonmobile.yulgang) without the game crashing.
You can now apply the LUX filter to enhance your photos on Instagram (com.instagram.android) and show the world your glamorous side.
No more crashes or error messages to stop you when you play Apex Legends Mobile (com.ea.gp.apexlegendsmobilefps, com.levelinfinite.apexlegendsmobile, com.tw.fivexgames.apexlegendsmobile).
Released on: June 06, 2022
---