Puoi trovare BlueStacks Media Manager app nella App Sistema nella tab "My Apps".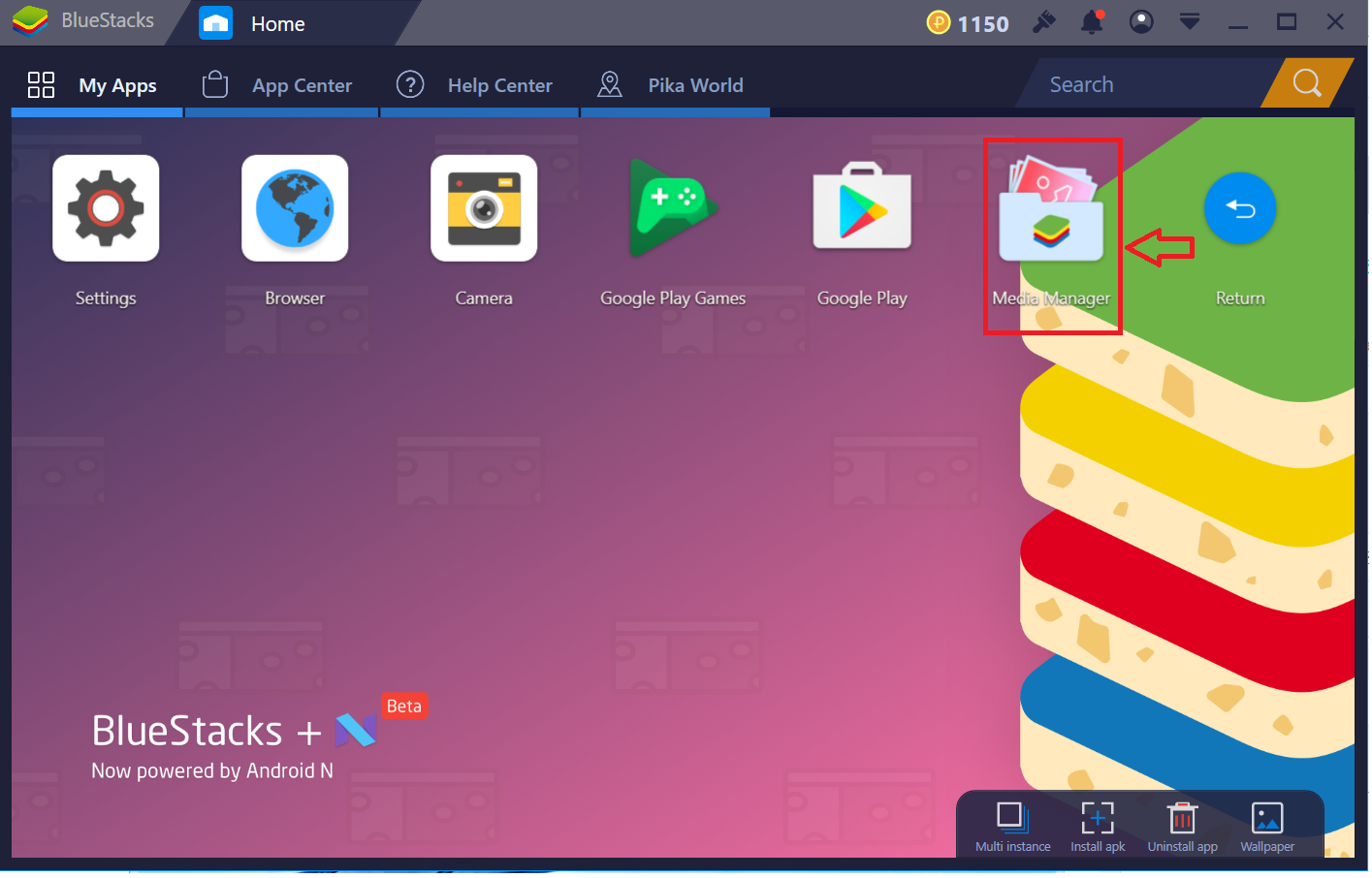 Una volta lanciata la app, visuelizzarai uno screen come quello sopra.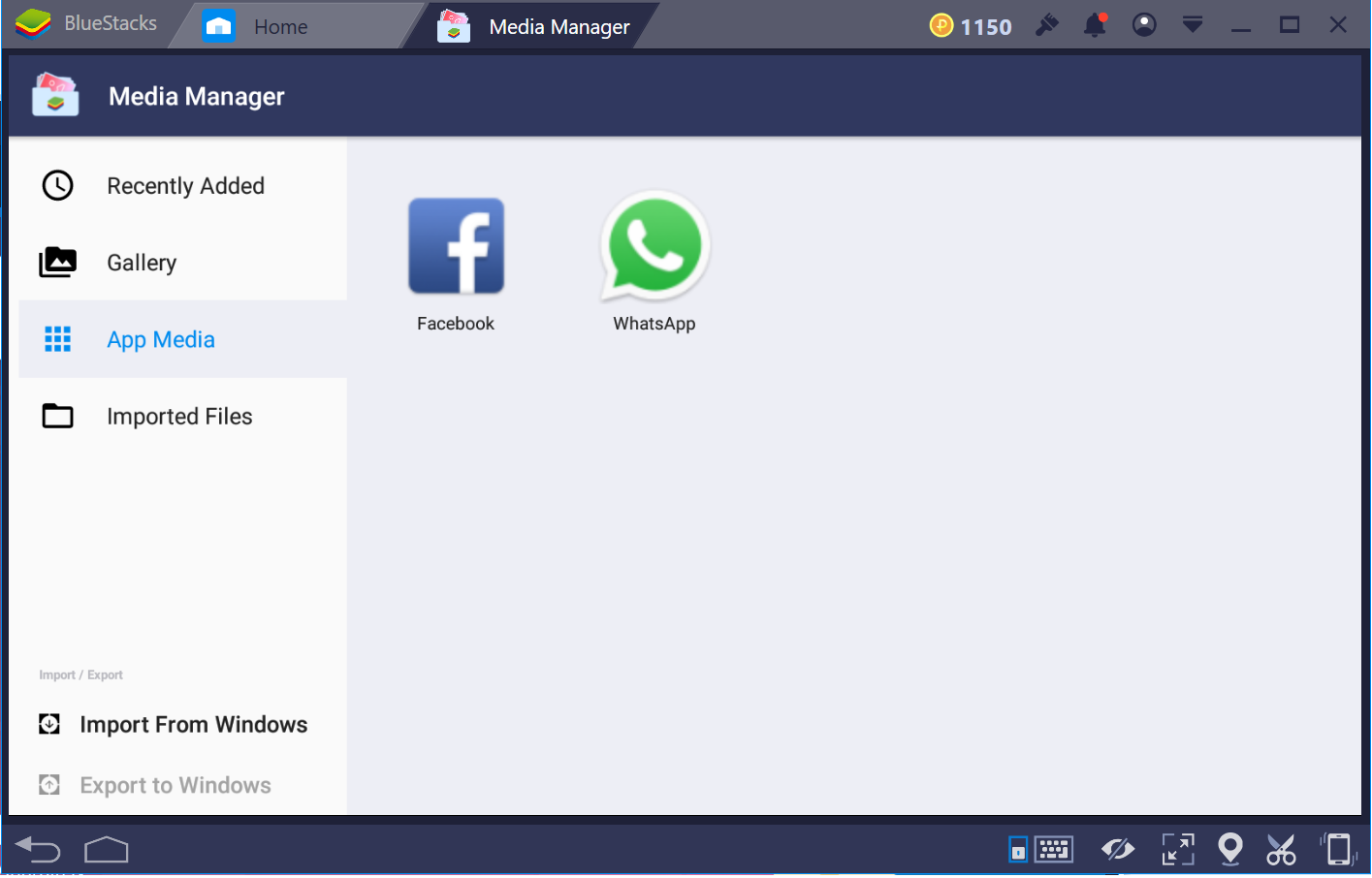 Galleria
La Galleria BlueStacks funziona come la gallery Android e può essere aperta da ogni app che utilizza le gallerie. Contiene tutti i file media scaricati nelle app qualsiasi file importato da Windows. Seleziona a lungo l'icona per a) inviarlo ad una app qualsiasi o b) esportare il file su Windows. Qui sotto c'è un esempio jpg selezionato per l'upload su Facebook. Puoi anche cancellare i file selezionando l'icona appropriata. Puoi inoltre selezionare più file in contemporanea.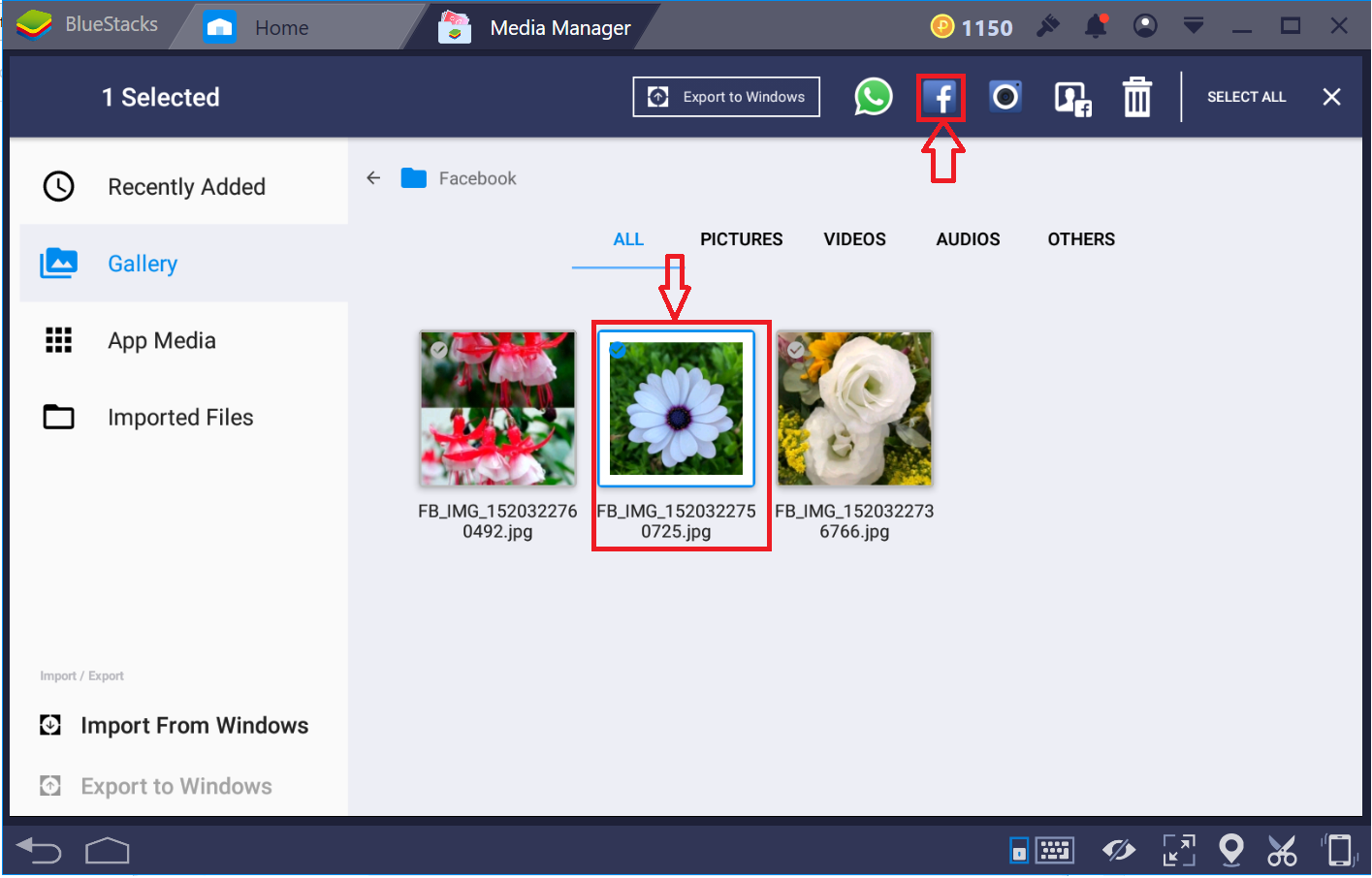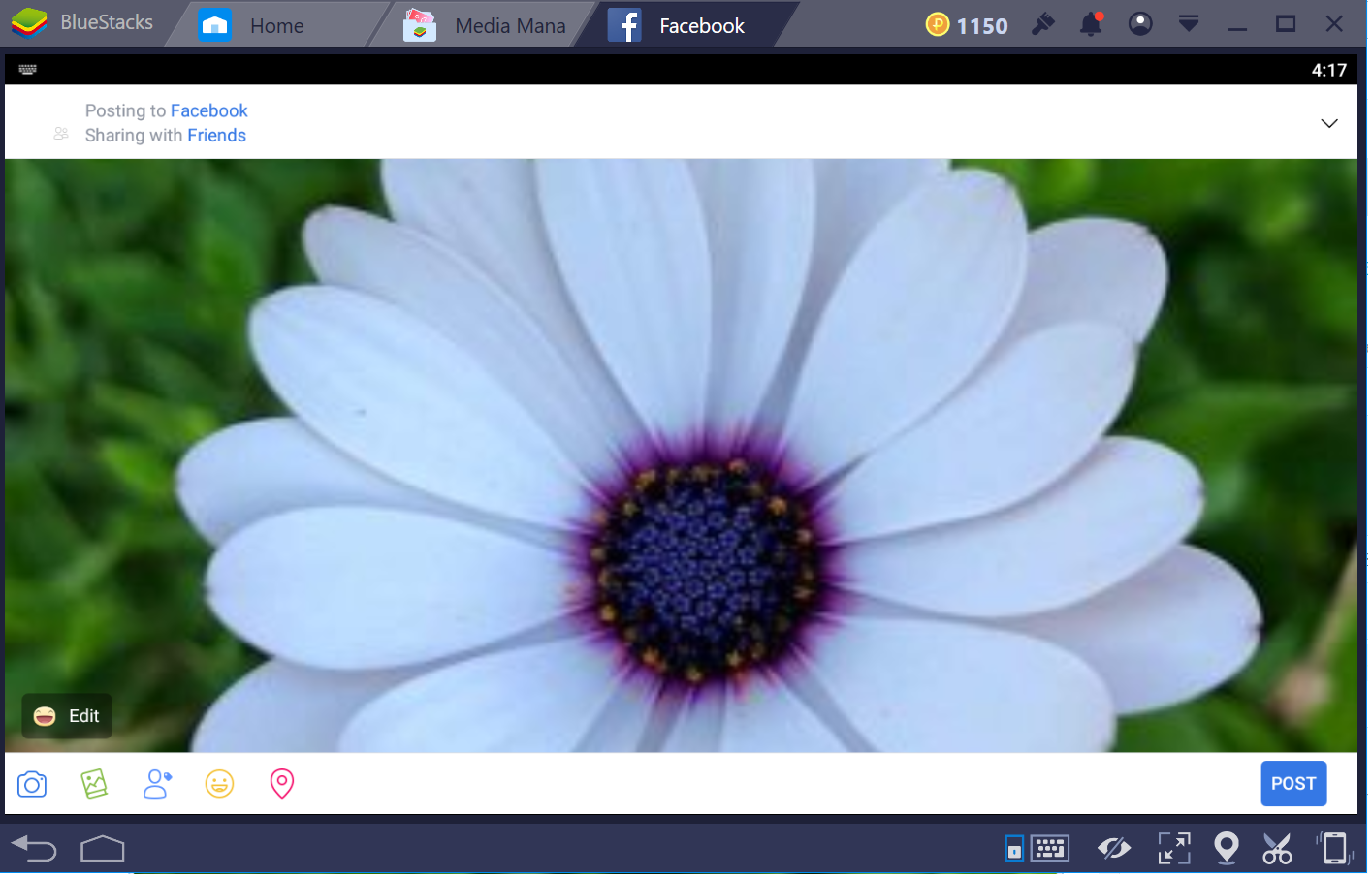 App Media
App media contiene cartelle o differenti app e contiene i dati scaricati in queste app. Ecco qui sotto un esempio relativo a Facebook.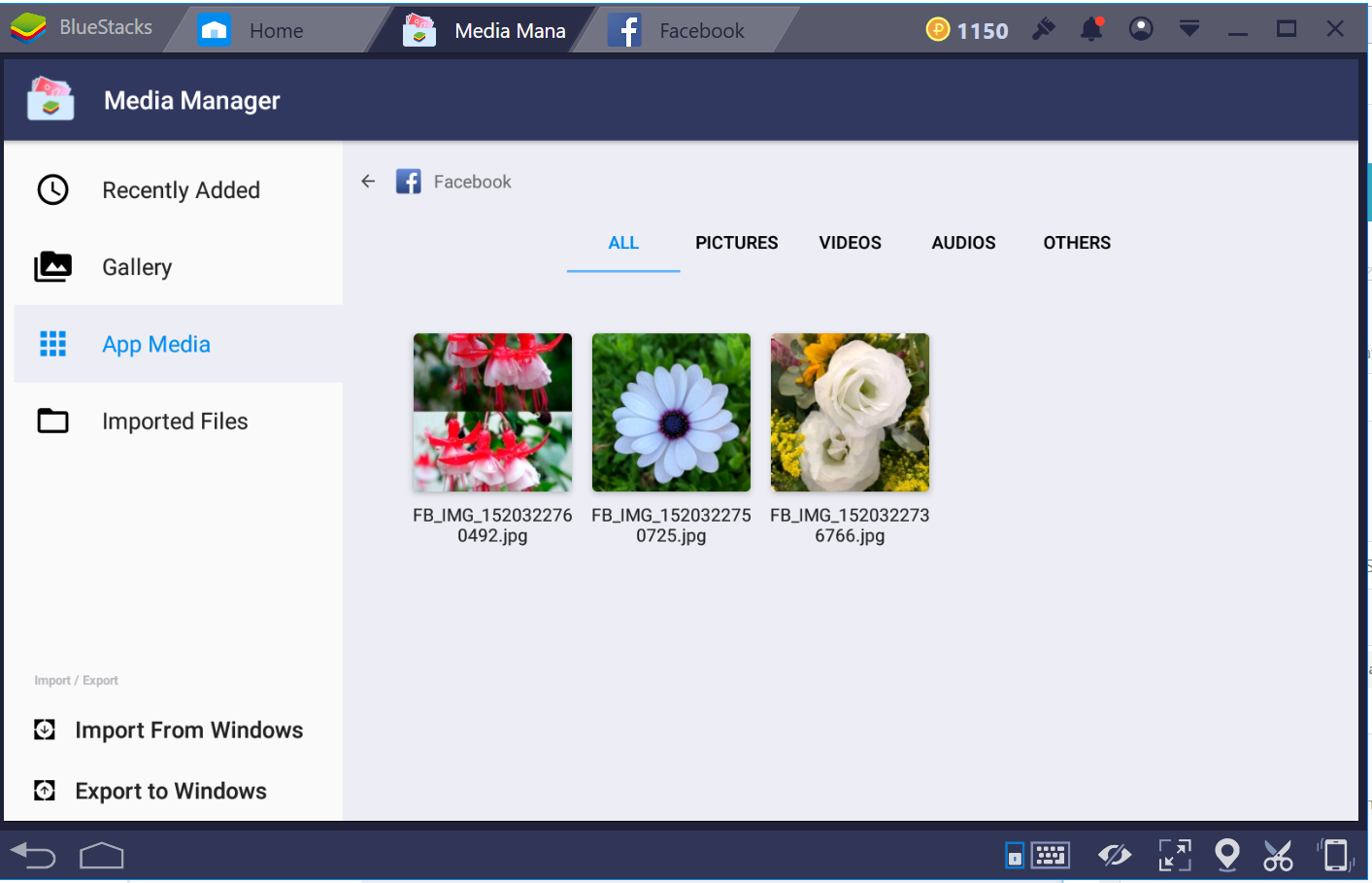 File importati
File importati contient tutti i file copiati dal tuo PC su BlueStacks. Questi file possono essere utilizzati in qualsiasi altra app.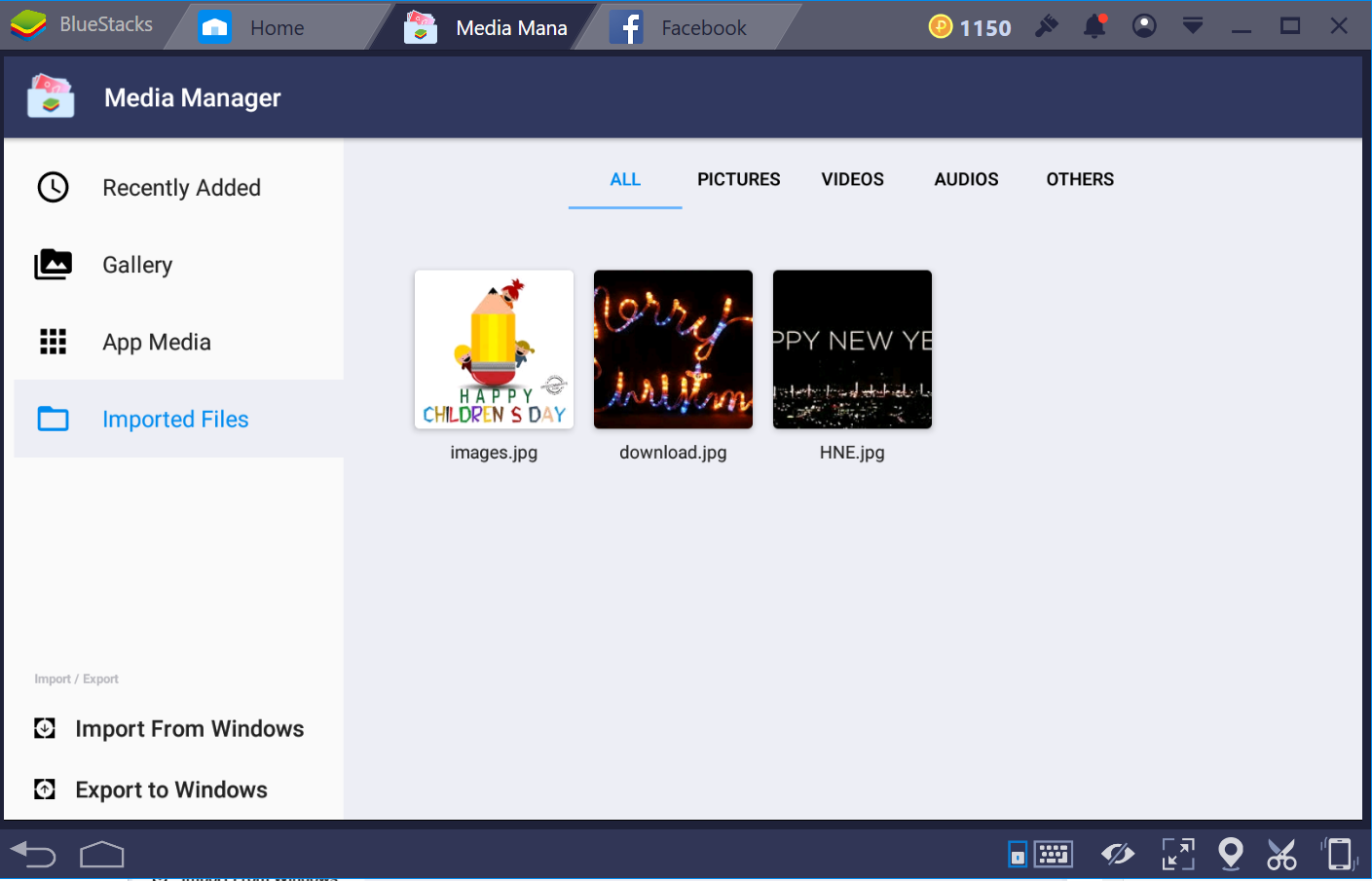 Importa da Windows
Questa opzione ti permette di importare  file dal PC a BlueStacks come mostrato nella seguente FAQ.
Esporta su Windows
Questa opzione lets you to copy files downloaded in any app to the Windows desktop.
Refer to this FAQ to  see how you can copy files from BlueStacks to PC.
We genuinely appreciate your choosing BlueStacks. We hope you enjoy using it. If you have any further questions, please contact us at support at bluestacks dot com. Thank you very much.
Last updated on March 06, 2018.