How will this help?
You can play Metal Slug: Awakening up to 240 FPS with better graphics on BlueStacks 5 for an immersive gameplay experience by applying the following recommended settings:
Enable high frame rate and set

"Frame rate"

to

"240" within BlueStacks settings
Set "Graphics" to "Ultra" within in-game settings
Calling all commanders! Equip yourselves for an adrenaline-pumping battlefield adventure that will take your gaming prowess to new heights!
---
How can I apply the settings?
1. Launch BlueStacks 5 and click on the "gear icon" in the Side toolbar to open the Settings menu.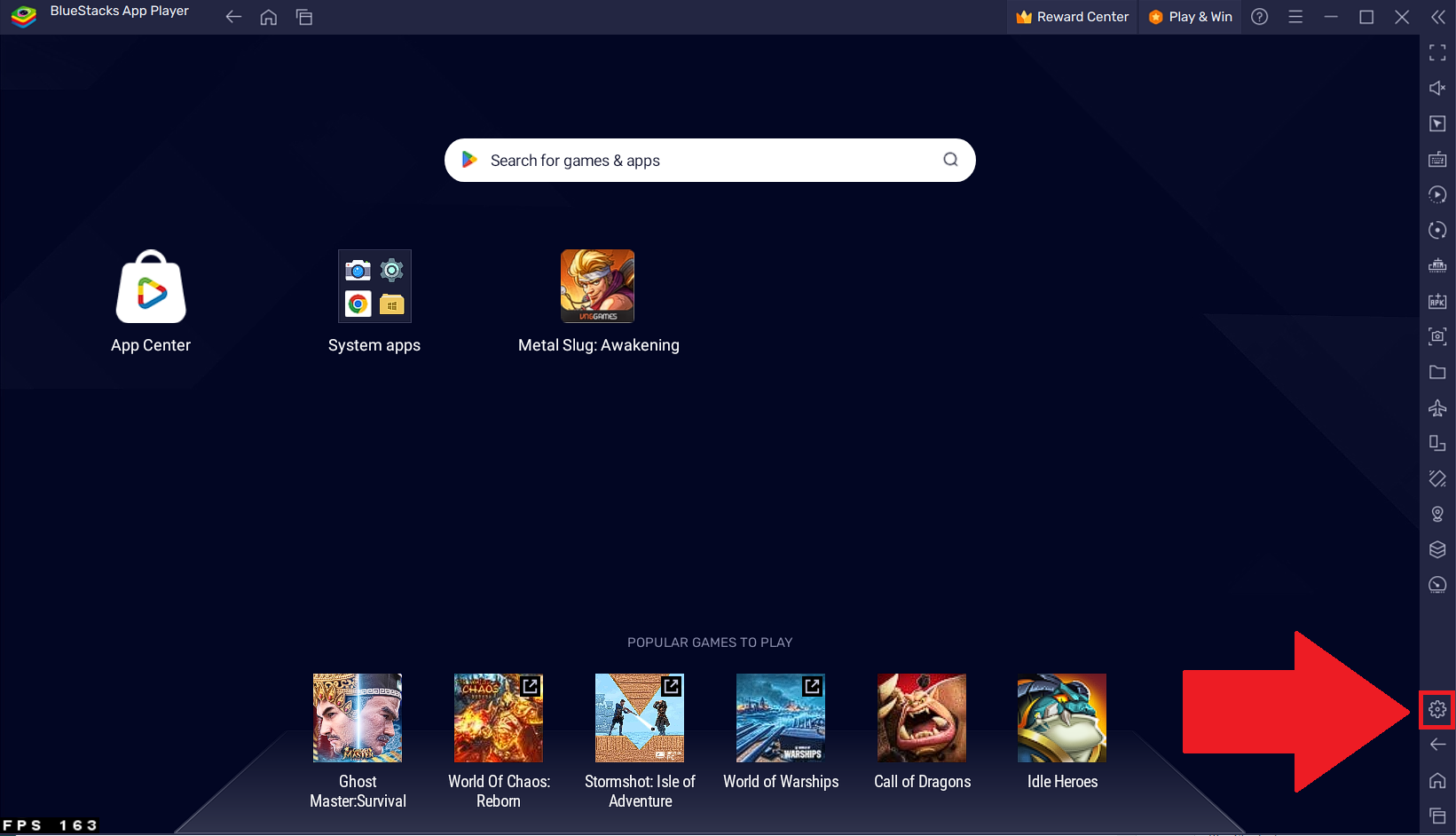 2. Now, make the following changes in the Performance tab:
Toggle

"Enable high frame rate"

to

"ON"
Slide the FPS counter and set it to "240"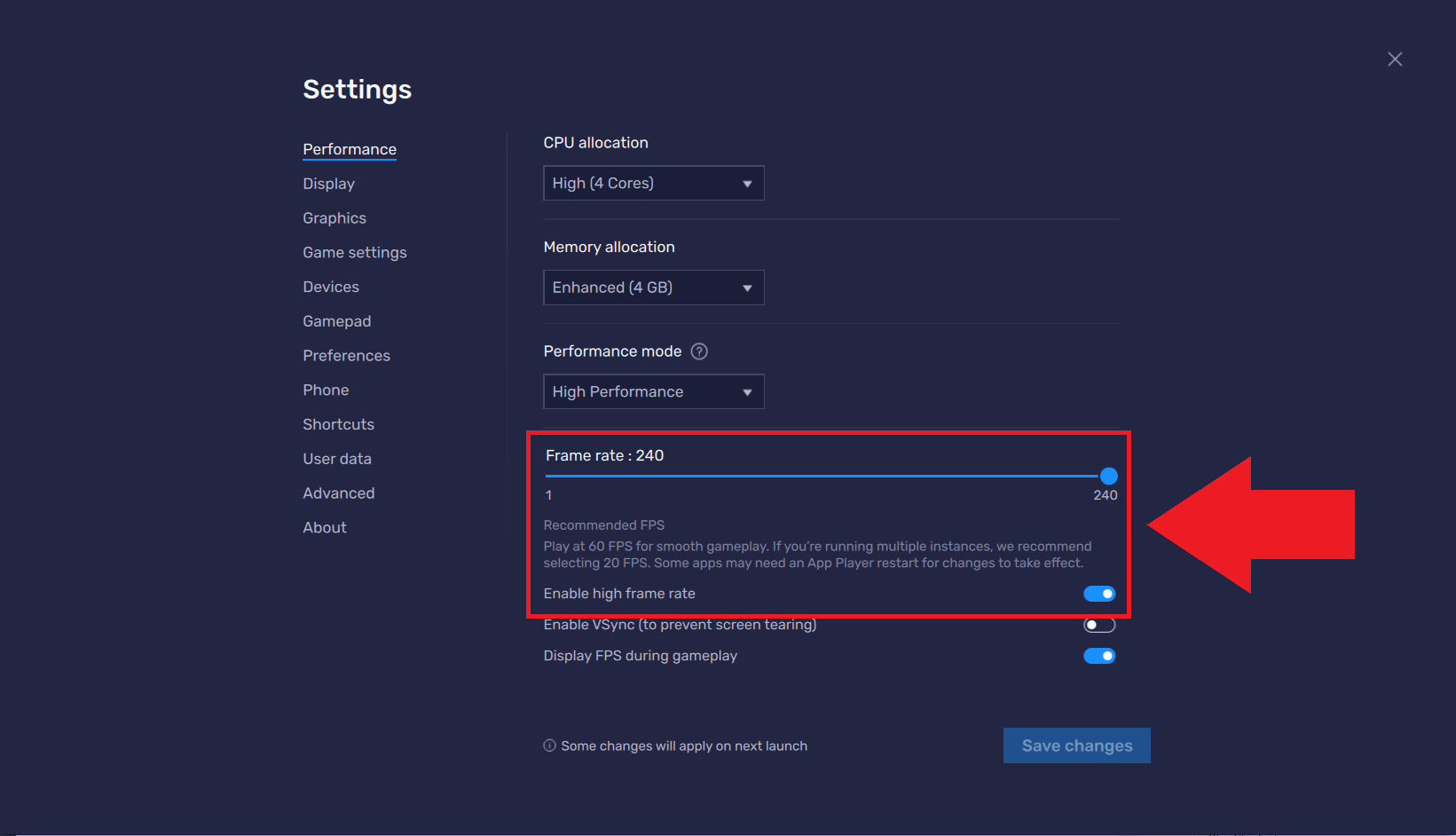 3. Once you have made the above changes, click on "Save changes".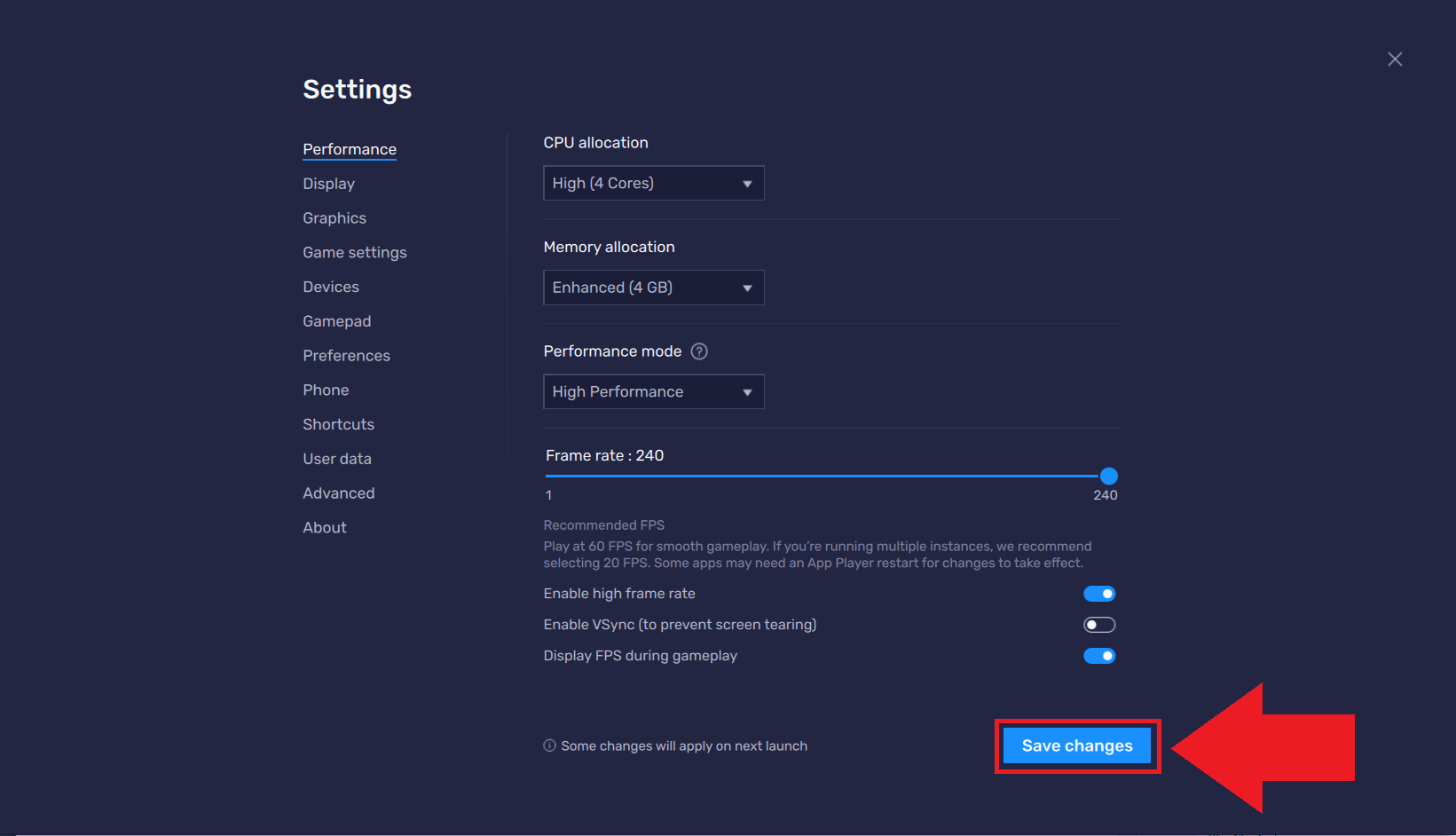 4. You will be asked to restart BlueStacks 5 to apply the changes. Click on "Restart now" to proceed.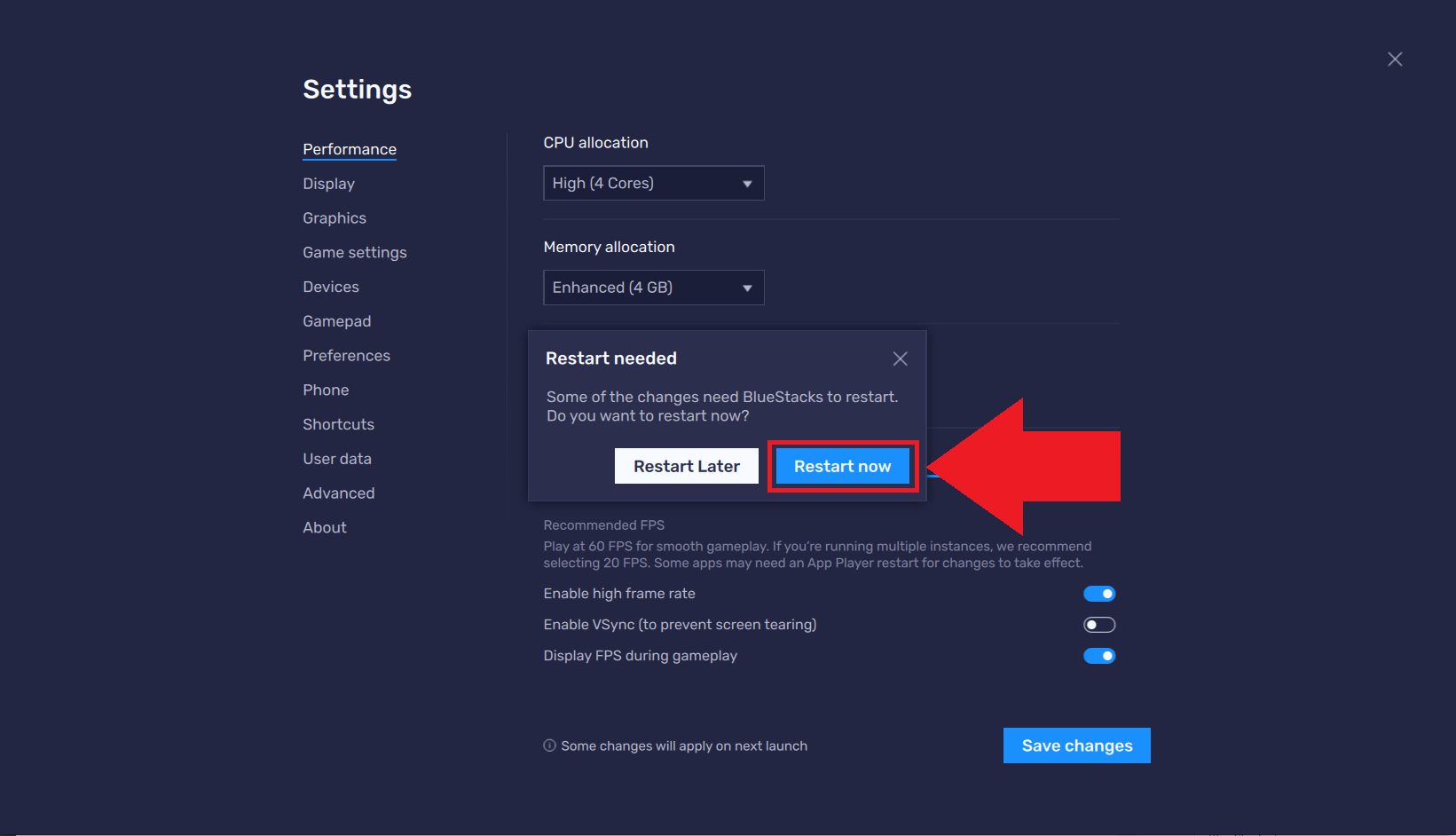 5. Once BlueStacks 5 restarts, launch "Metal Slug: Awakening" by clicking on its icon on your home screen.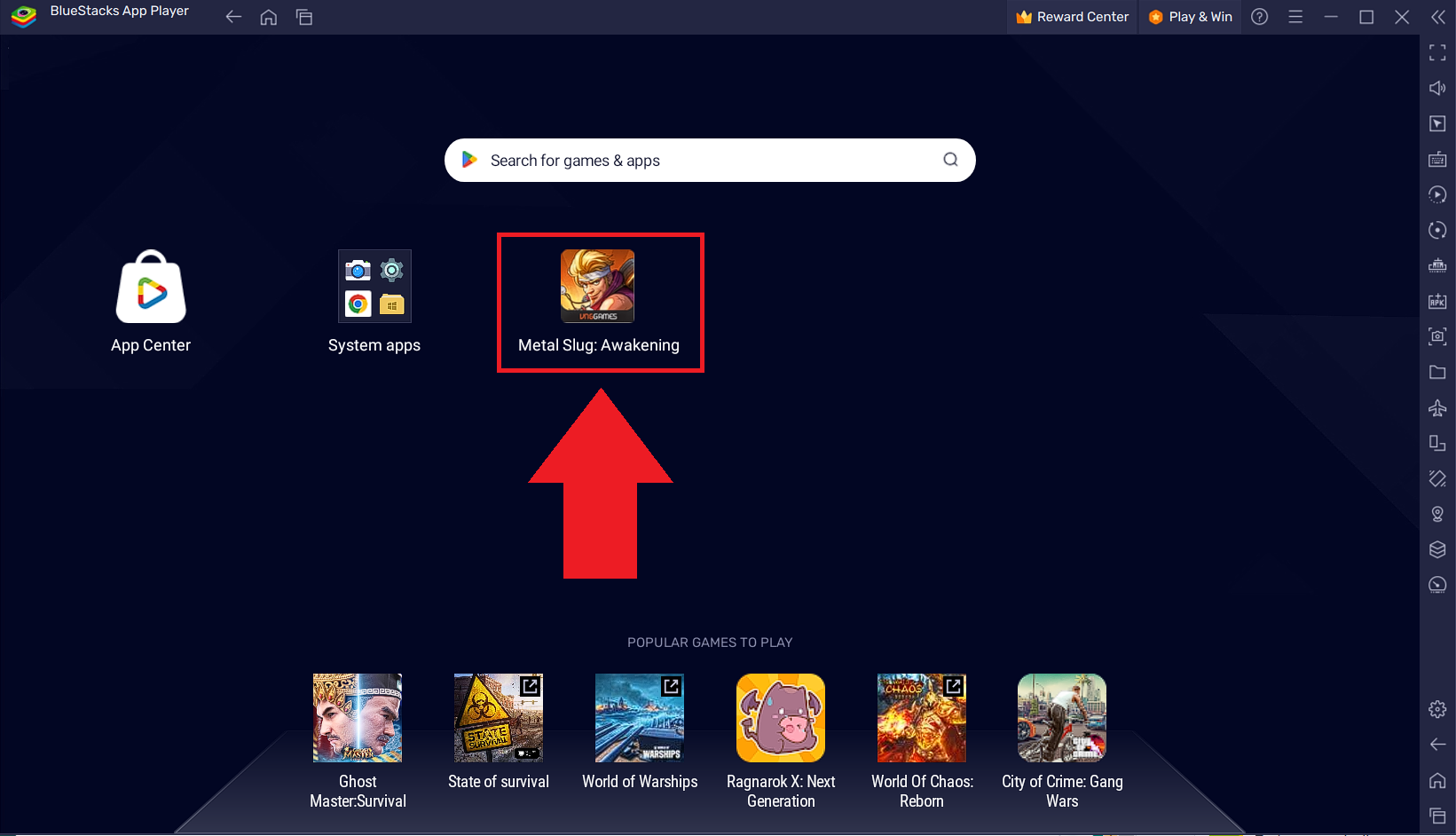 6. Click on the "gear" icon at the top left corner to access the in-game Settings menu.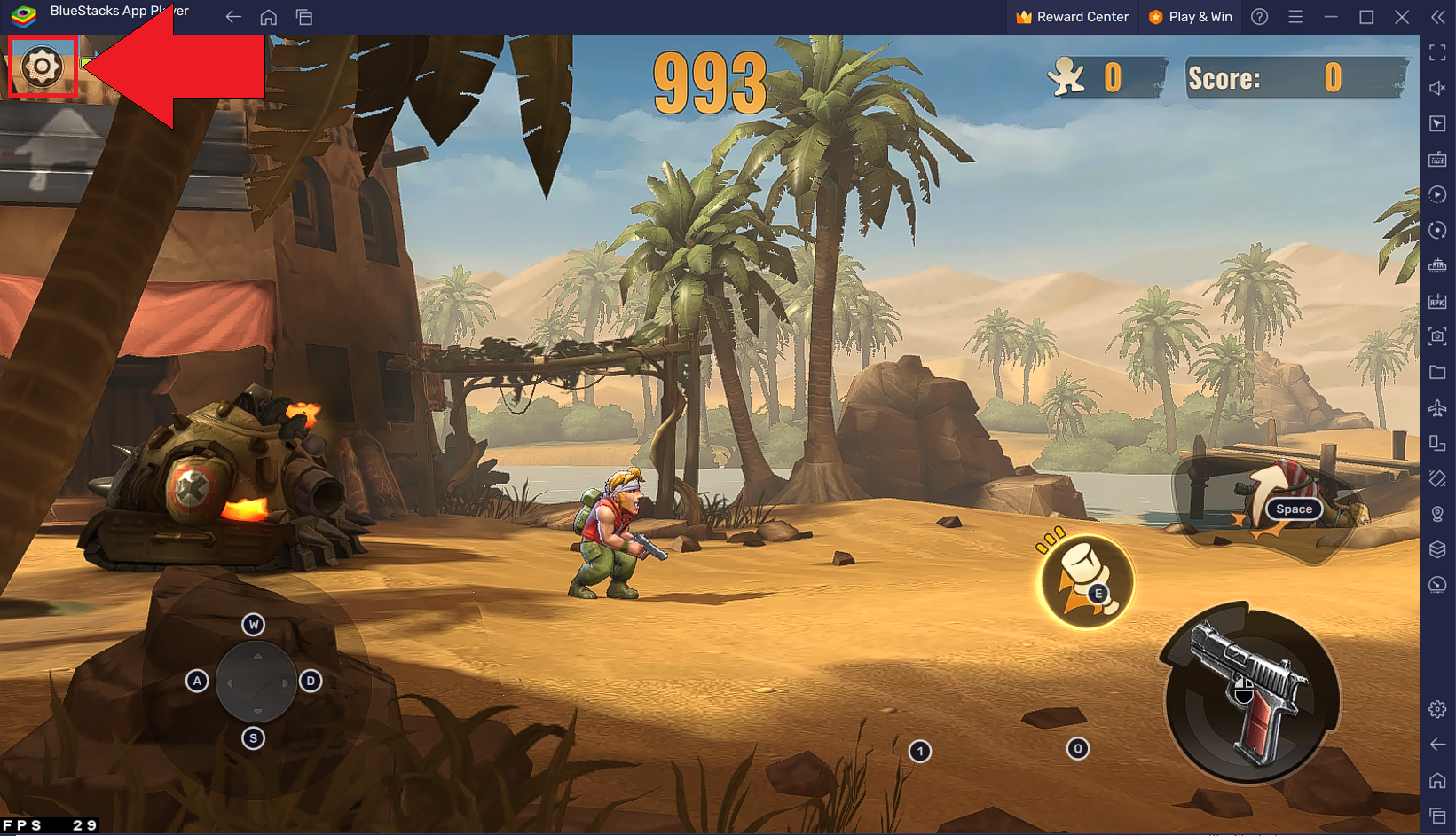 7. Then, select the "Graphics" tab, as shown below.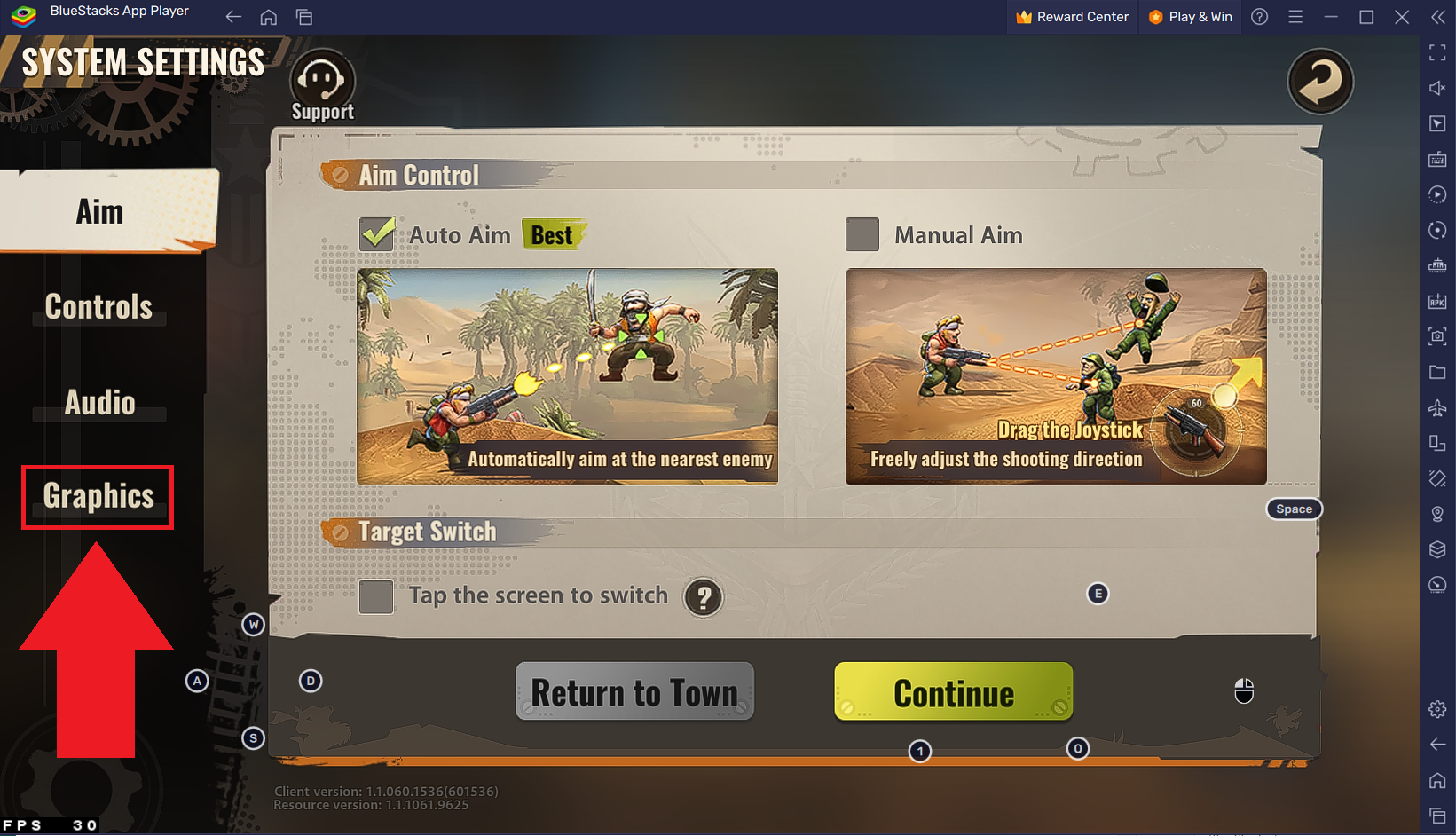 8. Under "Quality", select "Ultra", shown below.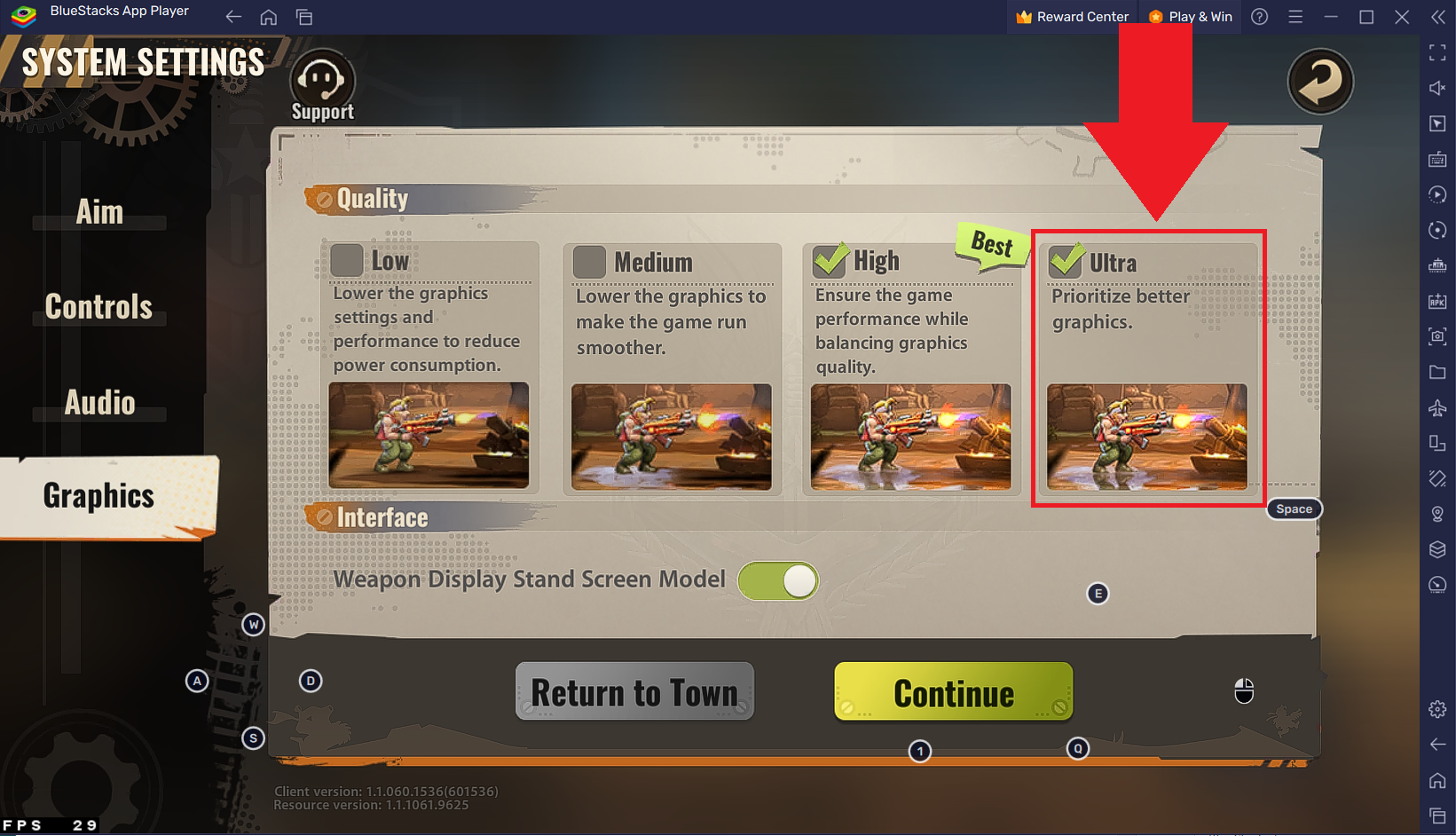 9. After selecting the option, you will see the following pop-up. Click on "OK" to proceed.
10. Then, click on "Continue" to go back to the game.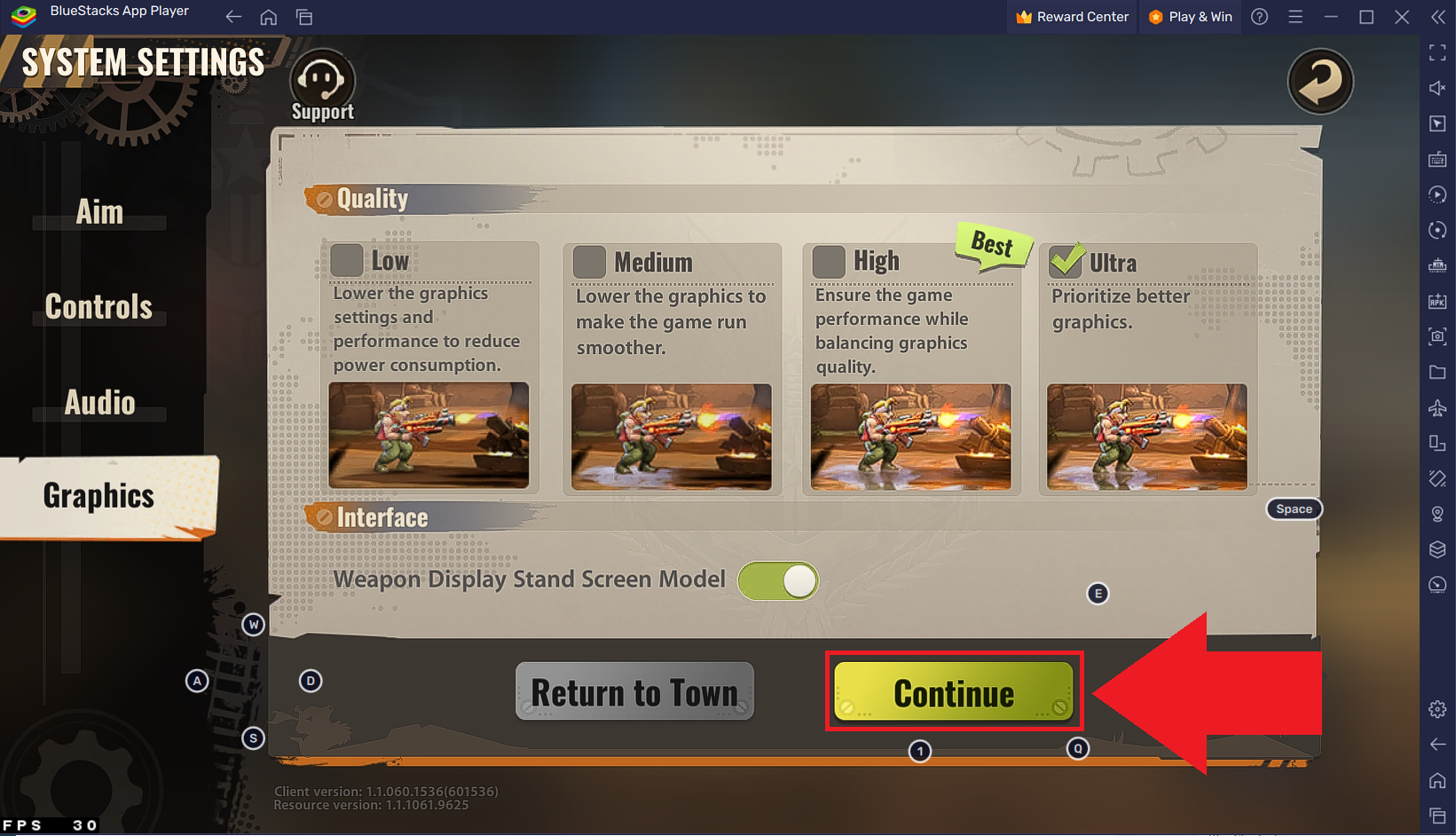 You are all set for an action-packed battlefield adventure when you play Metal Slug: Awakening at 120 FPS with better graphics on BlueStacks 5.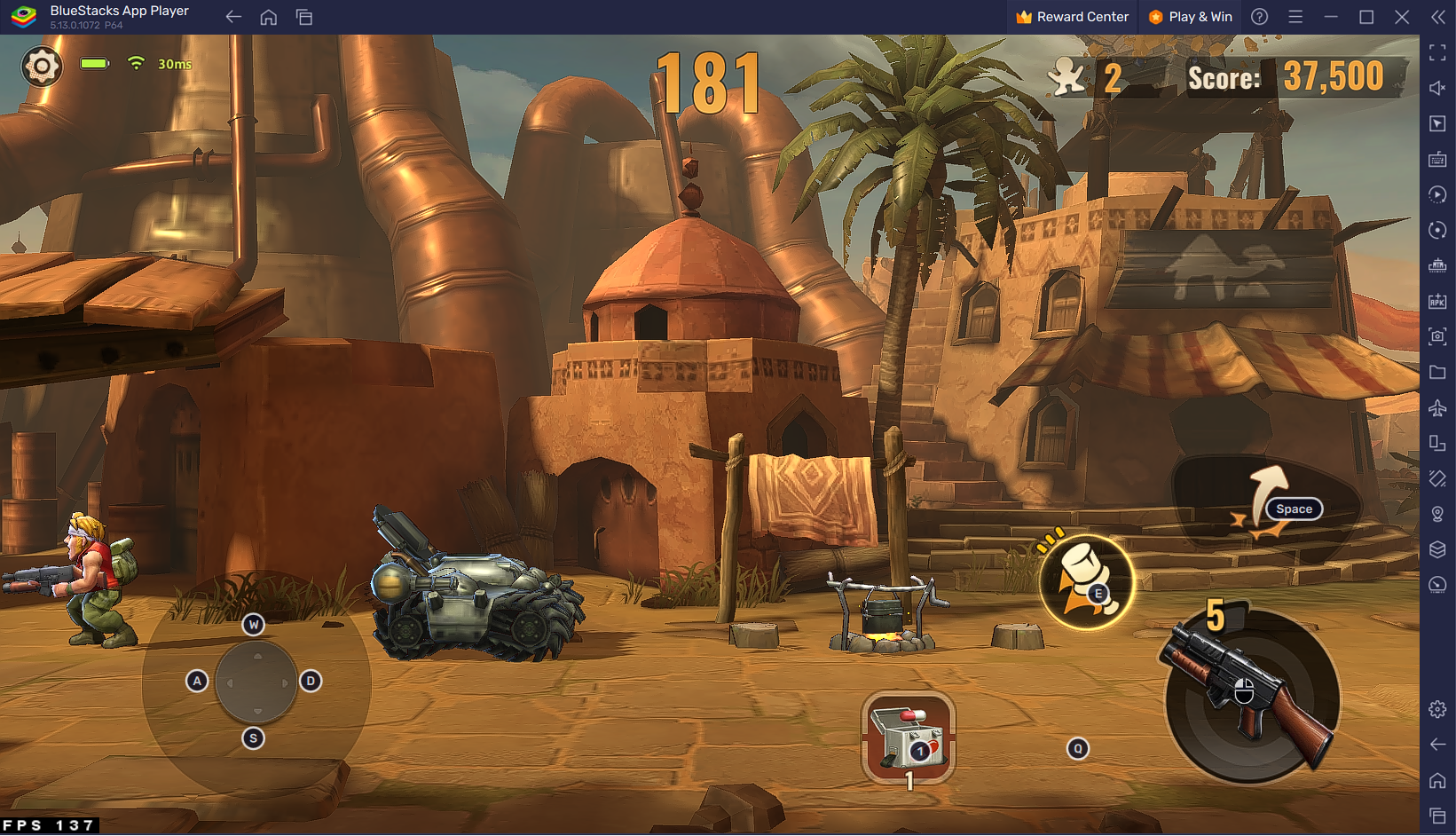 ---
Thank you for choosing BlueStacks 5. We hope you enjoy using it. Happy Gaming!