How will this help?
You may get a DRM error while trying to watch videos on Bluestacks 5 using streaming apps, such as Netflix, myCanal, ThopTV, Hulu, Hotstar and others.
The information below will help you understand why the error stops you from watching certain videos.
---
What is the Digital Rights Management (DRM) error?
NOTE: The error message states that your device does not support the selected streaming app or video and the language of the message may vary for different users.
You may get an error while trying to watch some videos using streaming apps, as shown below.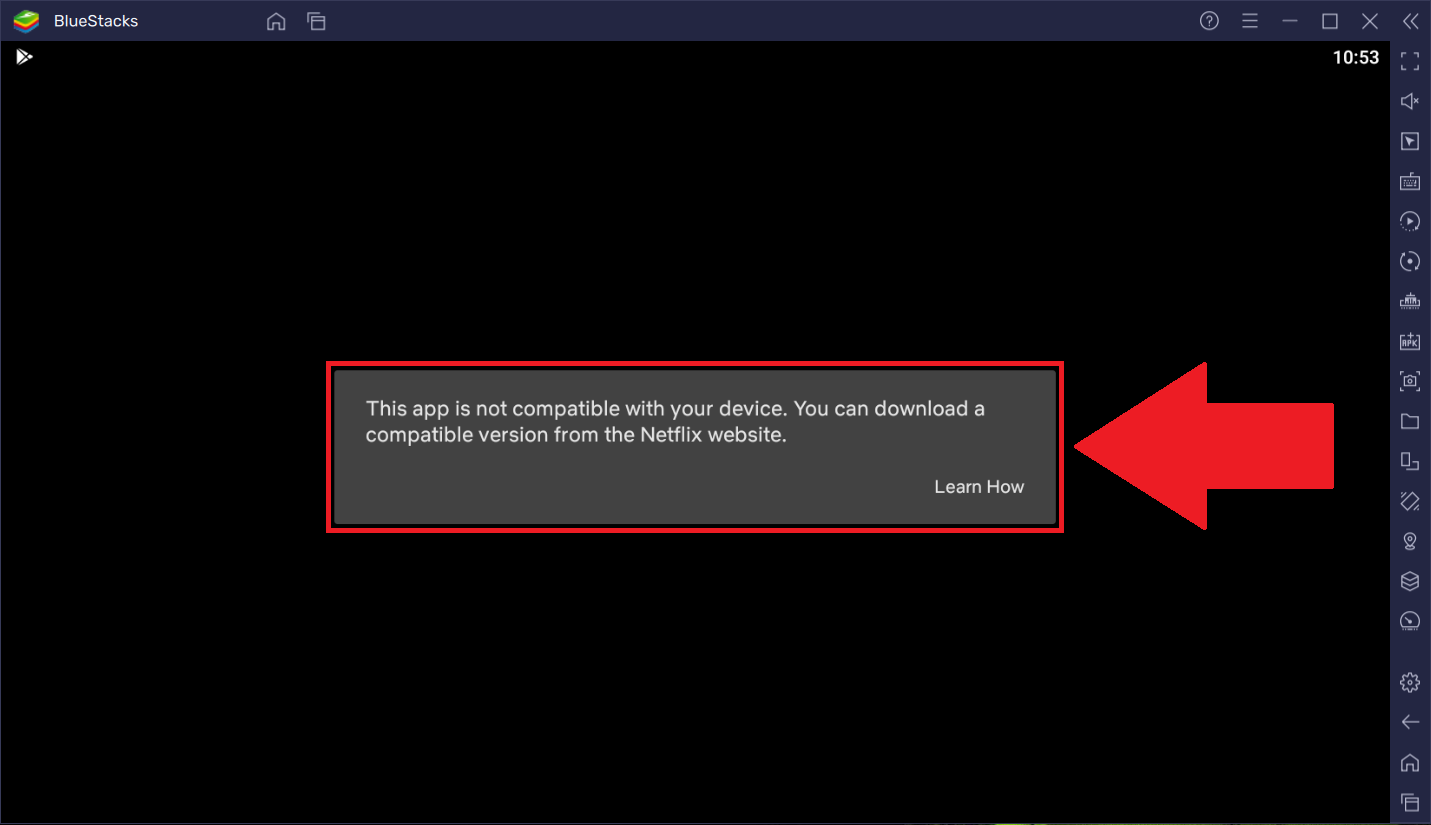 This message shows when you try to play a DRM video. DRM videos are created to prevent unauthorized redistribution of digital media by embedding a code within the video file that lets it be viewed only on authorized phones, tablets and other devices that are locked down by the manufacturer. Since BlueStacks is not a physical Android phone but a virtual device, streaming apps do not allow users to watch DRM videos on BlueStacks 5.
You may contact the support team of the streaming app for further assistance on this matter.
---
Thank you for choosing BlueStacks 5. We hope you enjoy using it. Happy Gaming!