How will this help?
You can now play Stumble Guys: Multiplayer Royale at high graphics on BlueStacks 5. Get ready to run, dash and slide past opponents in this massive multiplayer party knockout game.
Gear up for a more realistic view that will take your adventure to a new level in the miniature world. You can do this by setting "Resolution" to "100%" within the in-game settings.
Knockdown your opponents and overcome obstacles without missing a single detail! So are you ready to get wiped out or win?
---
How can I do this?
1. Open BlueStacks 5 on your PC and launch "Stumble Guys: Multiplayer Royale" from the home screen.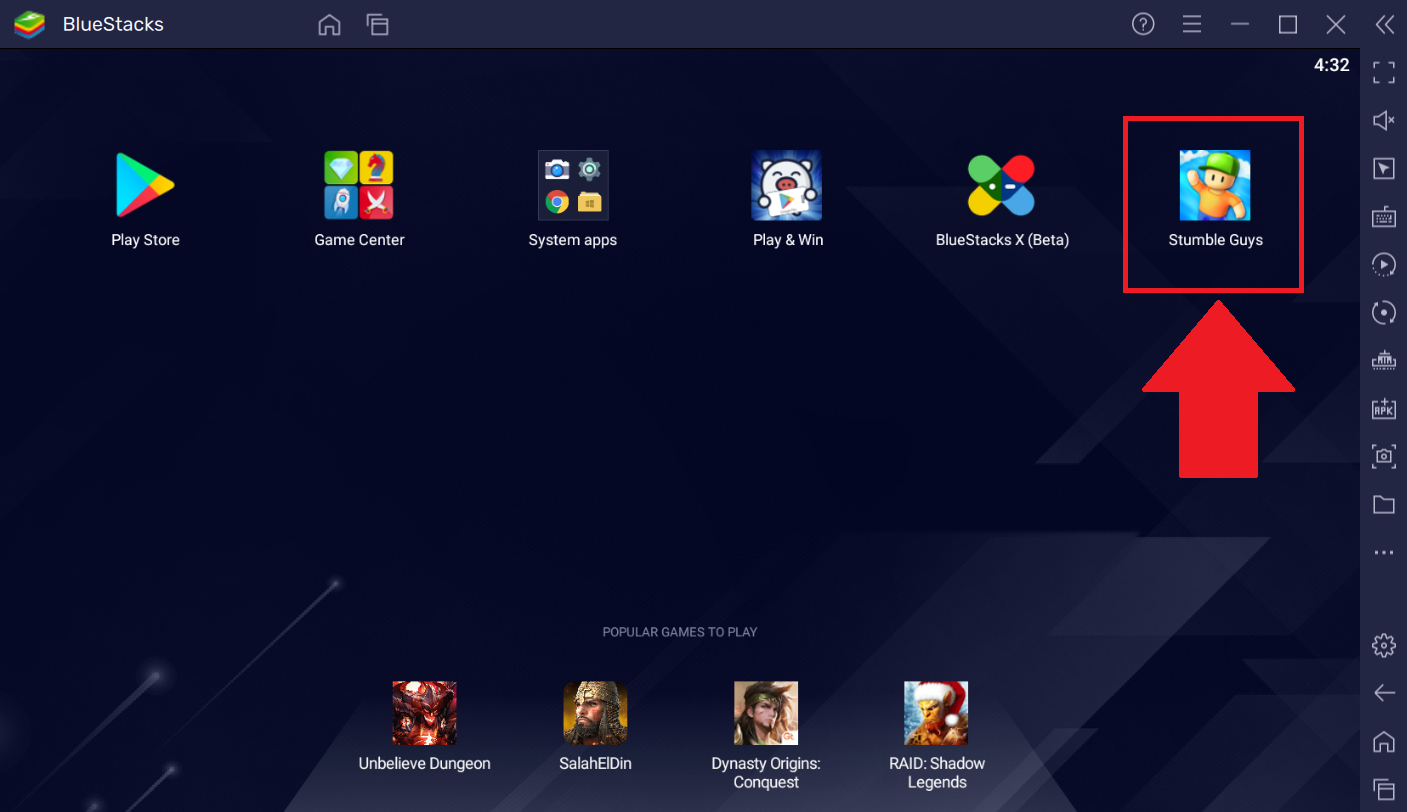 2. Click on the "gear-icon" on the top right corner of your screen to access the "Settings" menu.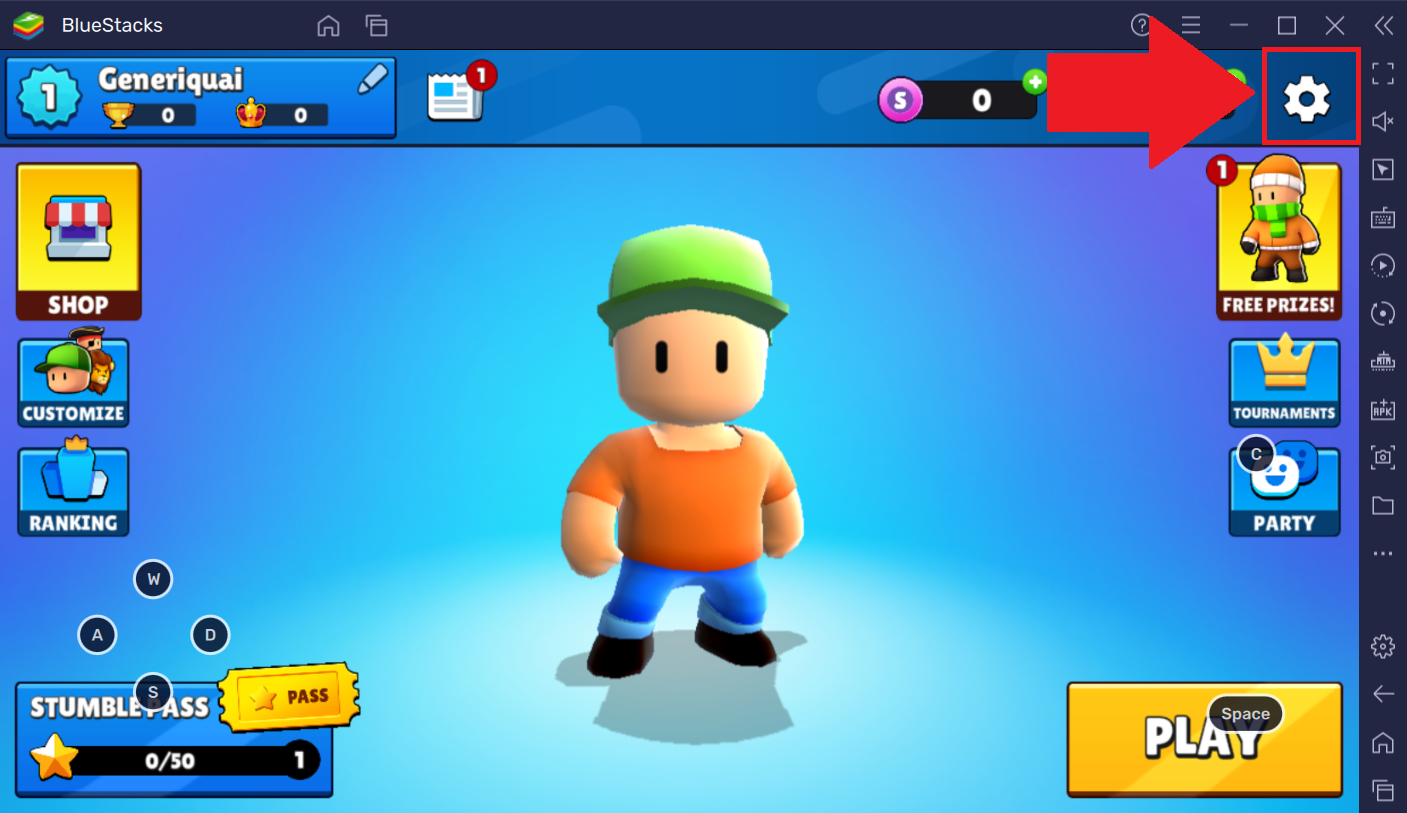 3. Scroll down to the "Resolution" option and set it to "100%".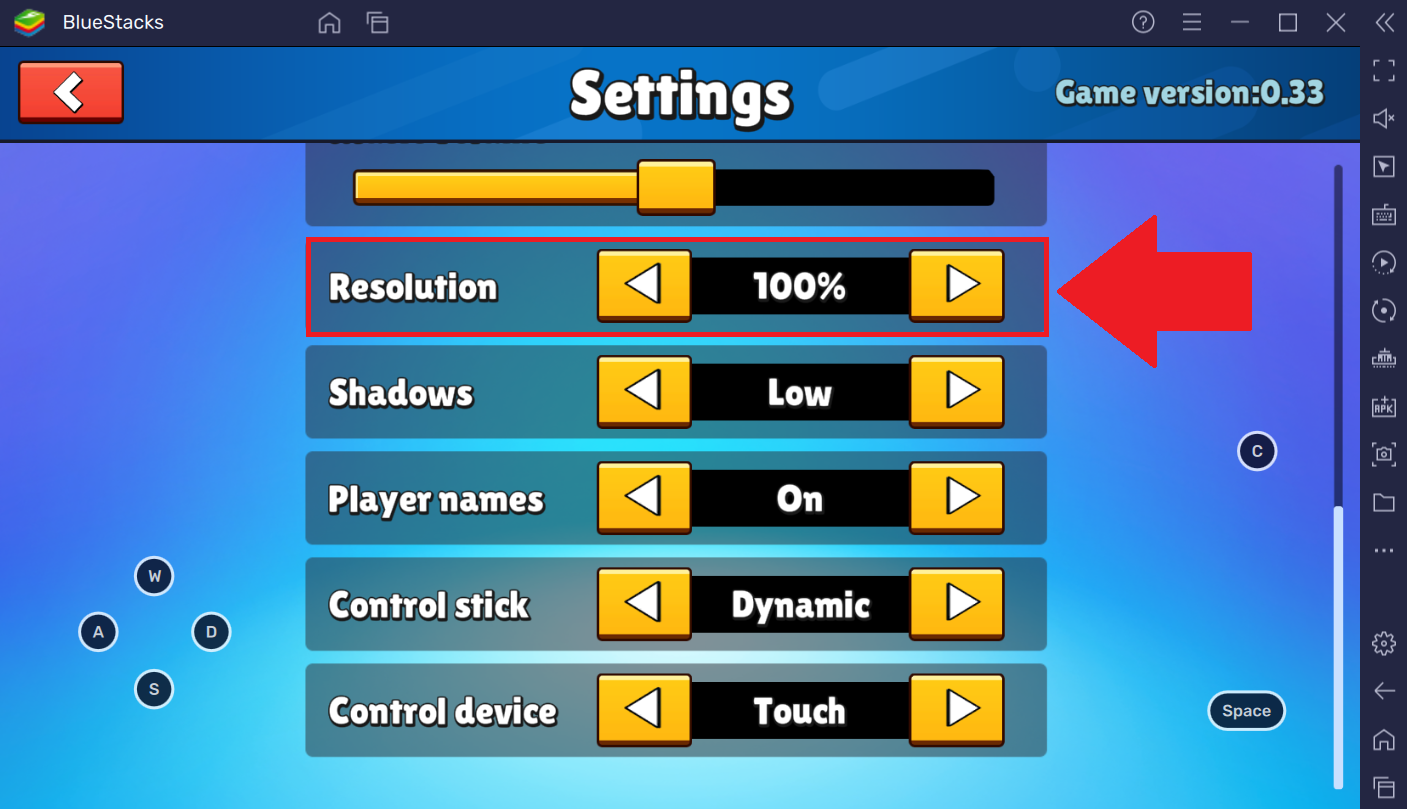 Dive into a series of ridiculous challenges and bizarre obstacles at impeccable resolution when you play Stumble Guys: Multiplayer Royale on BlueStacks 5.
---
Thank you for choosing BlueStacks 5. We hope you enjoy using it. Happy Gaming!