What is Vulkan?
Vulkan is a new-generation graphics renderer that uses the latest technology to display real-time 3D graphics in games. On the latest version of BlueStacks 5, which can be downloaded from the link below, you can now play many games that use the Vulkan library.
Download the latest version of BlueStacks 5
To learn more, click on any of the links below:
NOTE: Vulkan is available on BlueStacks 5 Pie 64-bit and Android 11.
---
Which

Vulkan-supported games can I play on BlueStacks 5?
You can play the following Vulkan-supported games on BlueStacks:
서머너즈 워: 크로니클 (

com.com2us.chronicles.android.google.kr.normal

)
Hitman Sniper: The Shadows (

com.squareenixmontreal.hitmansniper2

)
ARK: Survival Evolved (com.studiowildcard.wardrumstudios.ark)
Sky: Children of the Light (com.tgc.sky.android)
BrownDust2 - Adventure RPG (

com.neowizgames.game.browndust2)
---
How can I enable Vulkan on BlueStacks 5?
1. Open the "Settings" menu by clicking on the gear icon on the Side toolbar.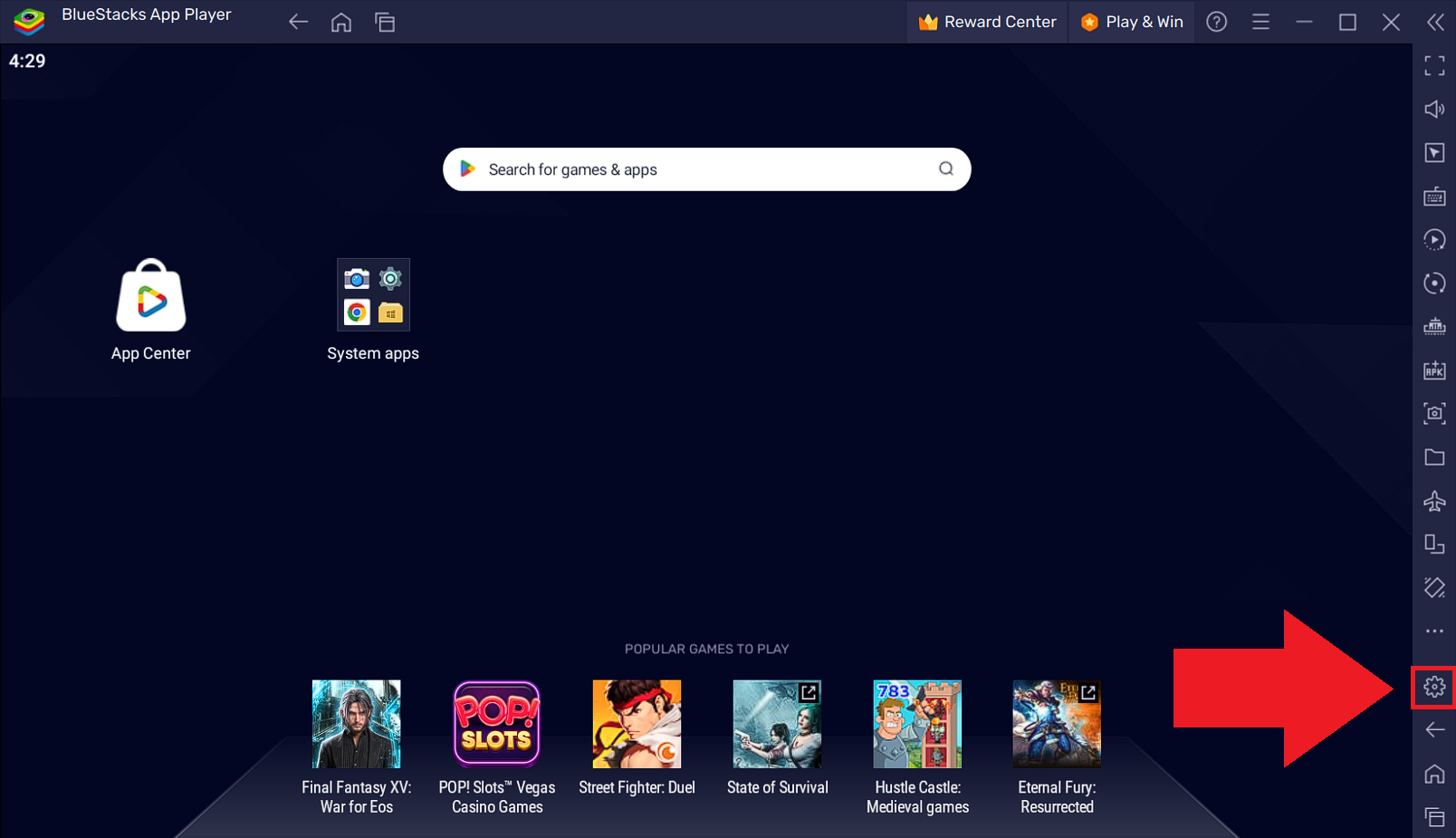 2. Under the "Graphics" tab, select "Vulkan" as the Graphics renderer, as shown below.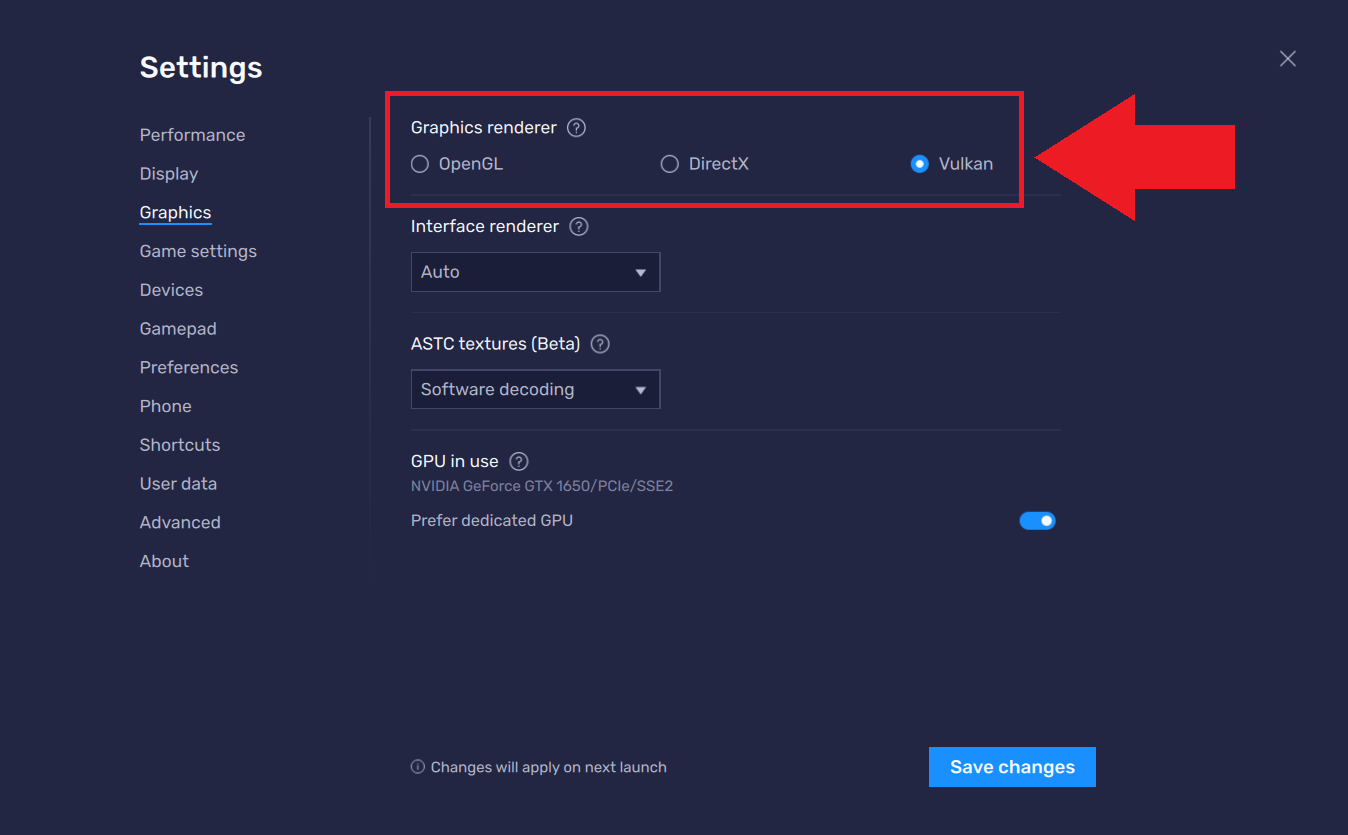 3. Then, click on "Save changes".
4. You will then be asked to restart BlueStacks for these changes to take effect. Click on "Restart now".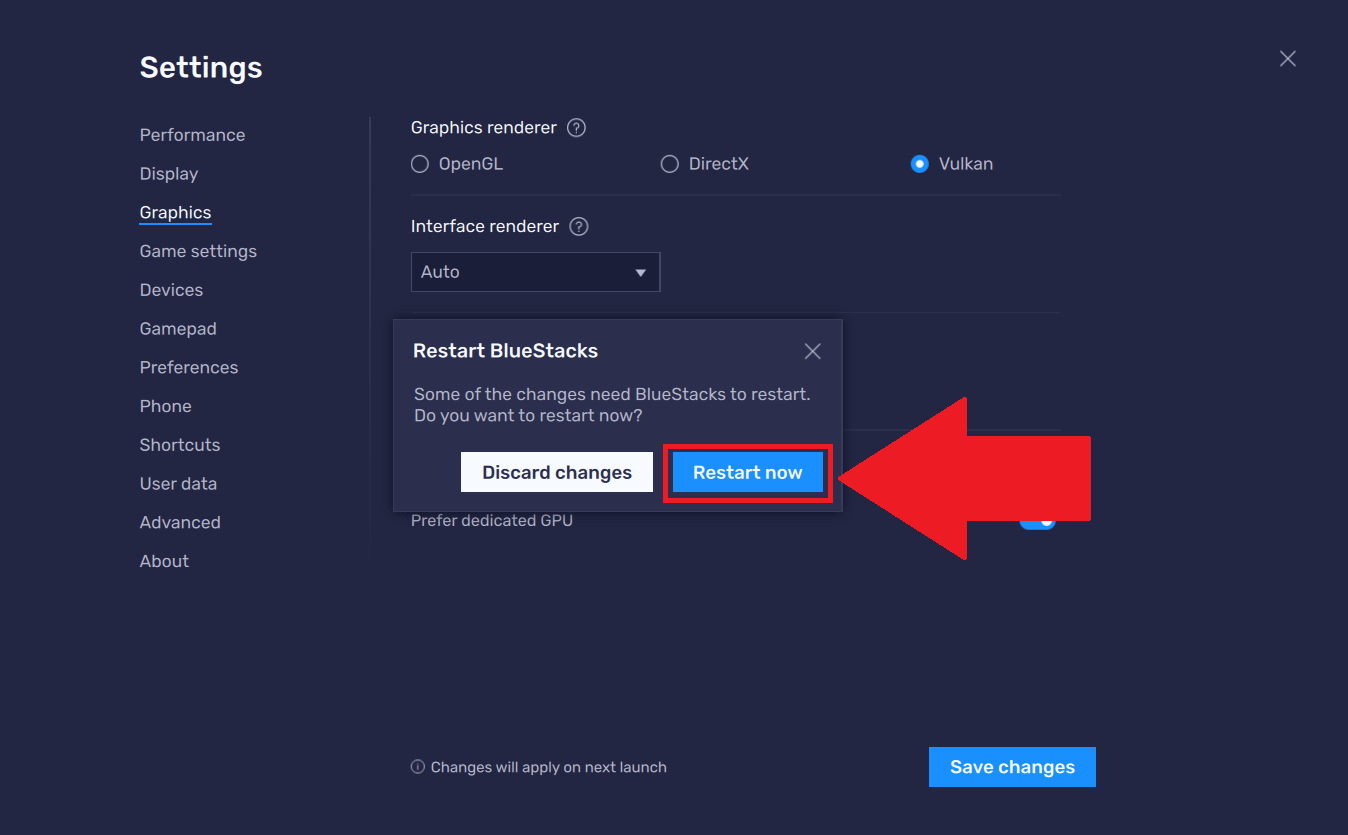 BlueStacks will now launch with Vulkan enabled. You can now log in to the Play Store and install and play any Vulkan-supported games. You can read more about how to do so in the following articles:
---
Thank you for choosing BlueStacks 5. We hope you enjoy using it. Happy Gaming!