What is Airplane mode?
You can now play casual games without coming across any in-game ads by enabling Airplane mode from the Side toolbar on BlueStacks 5.
Enjoy the benefits of offline gaming in your favorite casual games such as Candy Crush Saga, Mob Control, Subway Surfers, etc. as no more interruptions will slow you down.
Get the most out of your gaming journey with the click of a single button! Hello high scores, here we come!
---
How can I enable or disable Airplane mode?
Launch BlueStacks 5 and click on the "Airplane mode" icon available in the Side toolbar. A message will appear on the screen confirming that Airplane mode has been enabled.
NOTE: You will not be able to download any new games from the App Center or the Play Store when Airplane mode is enabled.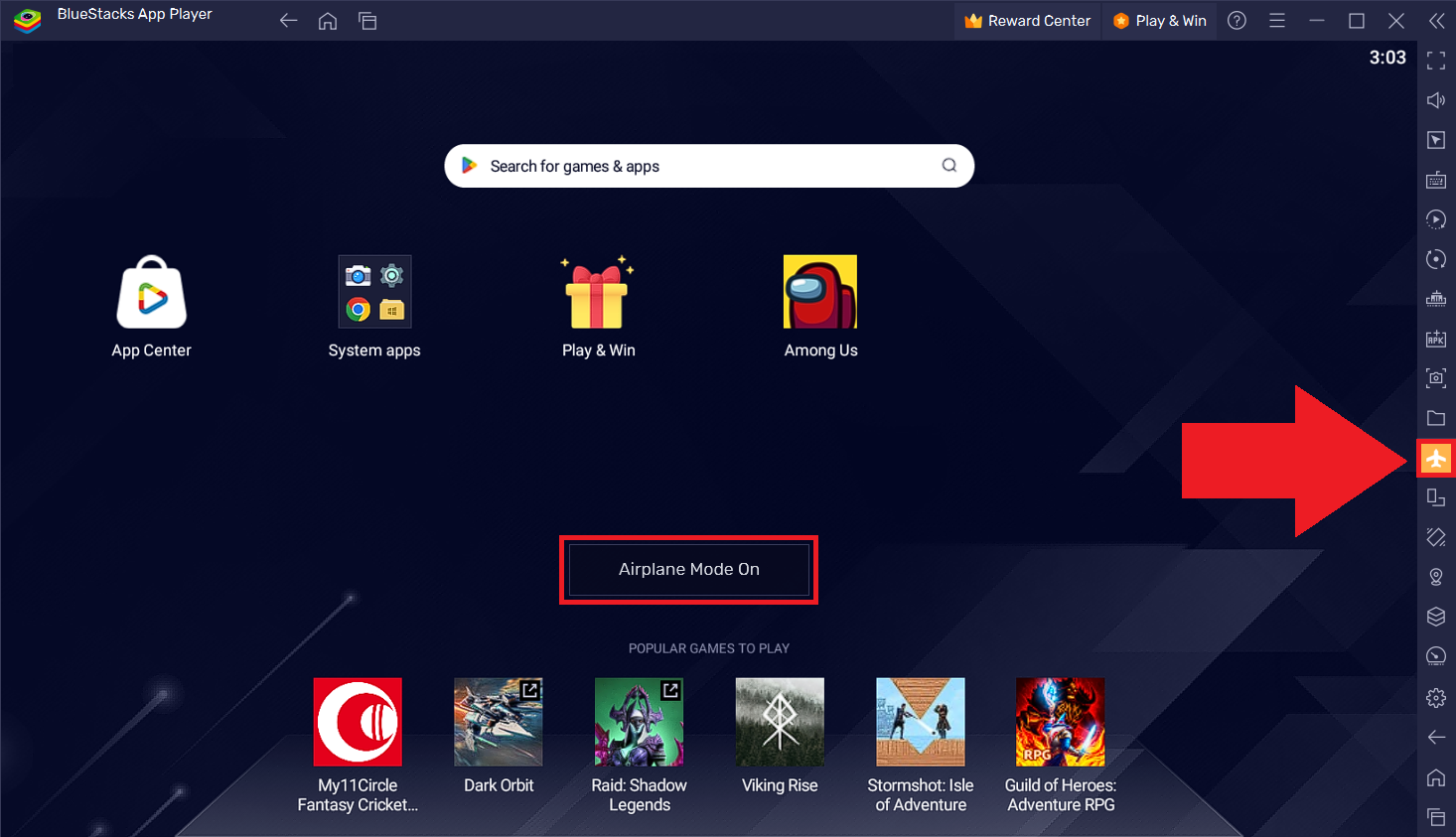 You can follow the same process to disable Airplane mode, as shown below.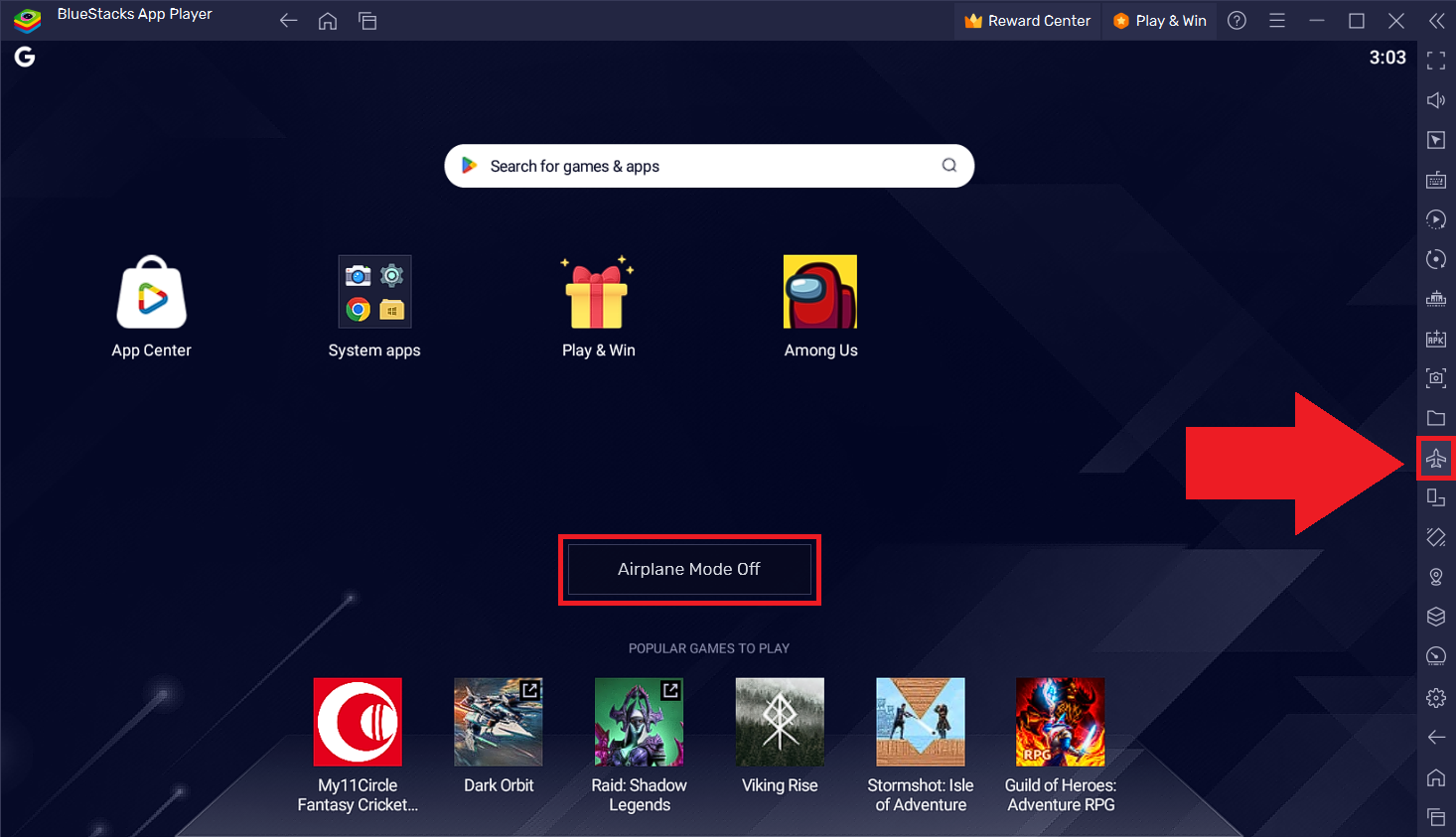 You can now launch and play any casual game of your choice without coming across in-game ads.
NOTE: If you close BlueStacks 5 with Airplane mode "ON", it will remain enabled on your next launch.
---
Thank you for choosing BlueStacks 5. We hope you enjoy using it. Happy Gaming!