How will this help?
You can significantly reduce the resources utilized by the multiple instances of BlueStacks 5 running on your desktop/laptop by enabling Eco mode. Click on the links below to learn more.
---
What is Eco mode?
Eco mode on BlueStacks 5 allows you to multi-task efficiently, by significantly reducing the resources utilized by different instances of BlueStacks 5. You can enable Eco mode with a single click and use it to play on multiple instances at a frame rate of your choice.
Features of Eco mode:
Eco mode reduces resource consumption for one or more instances. You can enable/disable it on individual instances.
It gives you the option to enable/disable sound for individual instances.
---
How can I enable Eco mode?
You may enable Eco mode in the following ways:
NOTE: Enabling Eco mode on one instance will save resource consumption only for that specific instance. To optimize consumption for all instances, you will have to enable Eco mode on all instances.
Enabling Eco mode on an individual instance
1. While playing your favorite game, click on the Eco mode icon on the side toolbar, as shown below.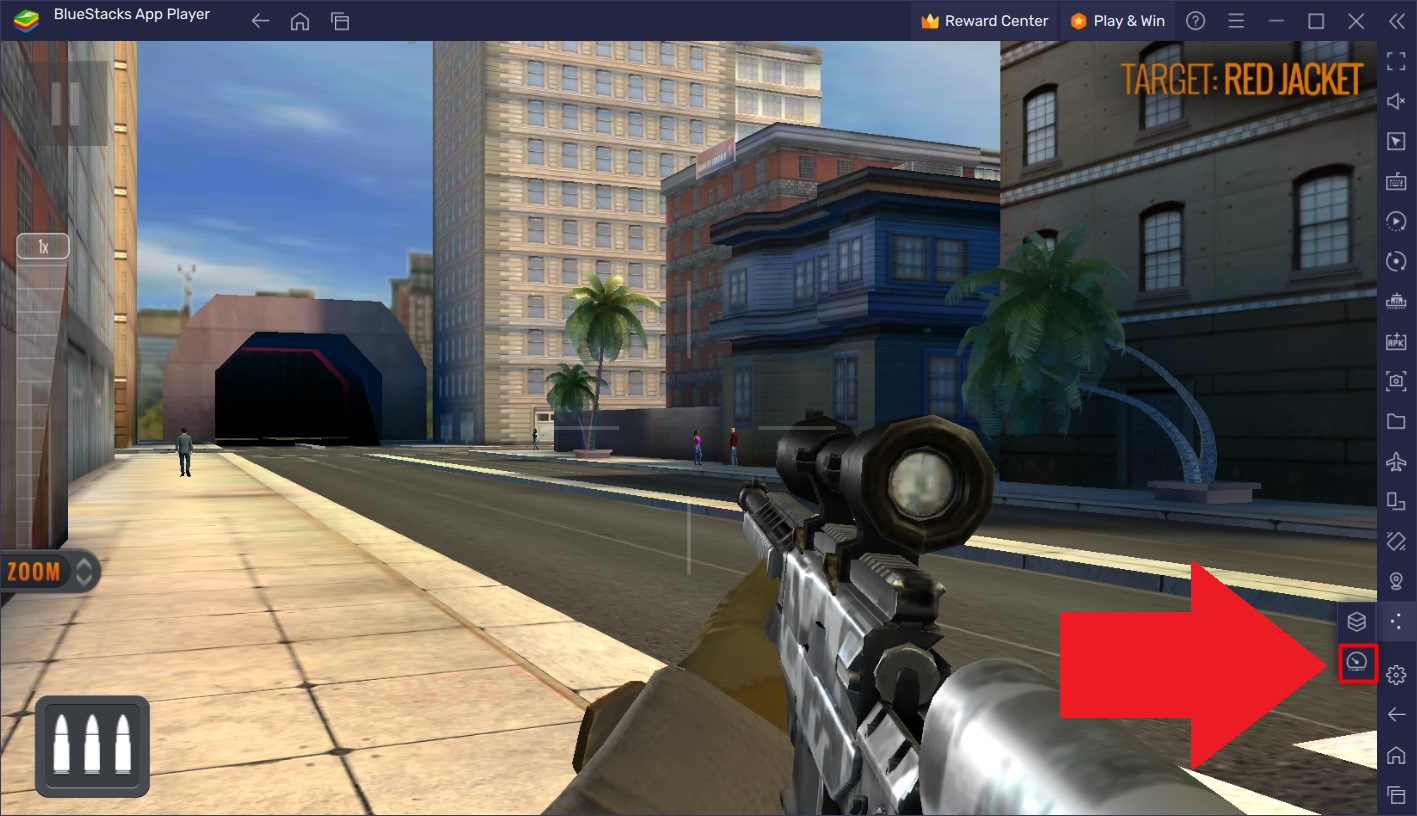 2. This will show you a sub-menu for Eco mode settings. Click on the slider next to Eco mode to activate Eco mode on the current instance. A blue slider indicates that Eco mode is active.
Enabling Eco mode on all the active instances
1. Click and open the Multi-Instance Manager from the side toolbar, as shown below.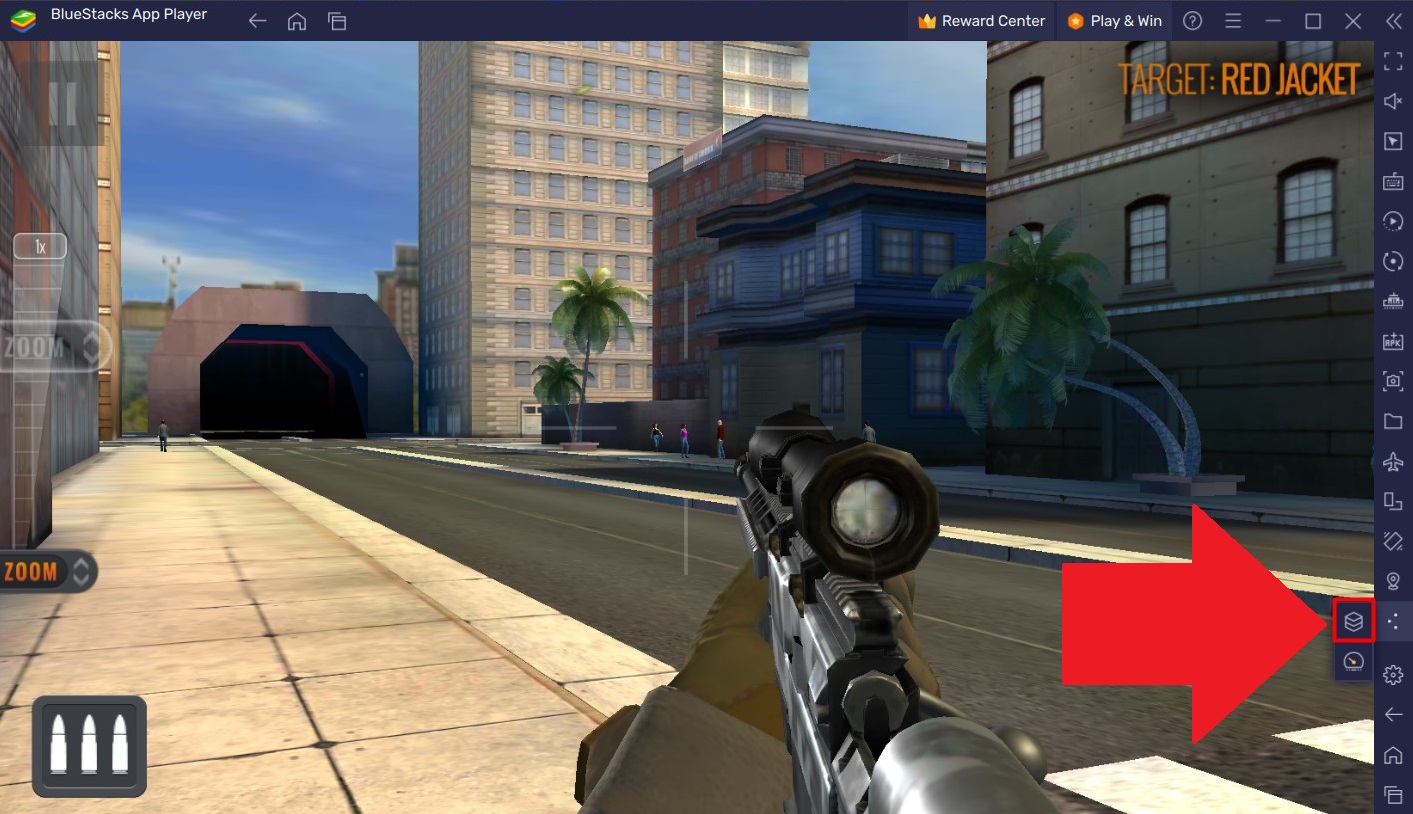 2. Once the Multi-instance Manager opens up, click on the slider next to Eco mode. When you click on it, the slider will turn blue, indicating that the Eco mode is activated for all the running instances.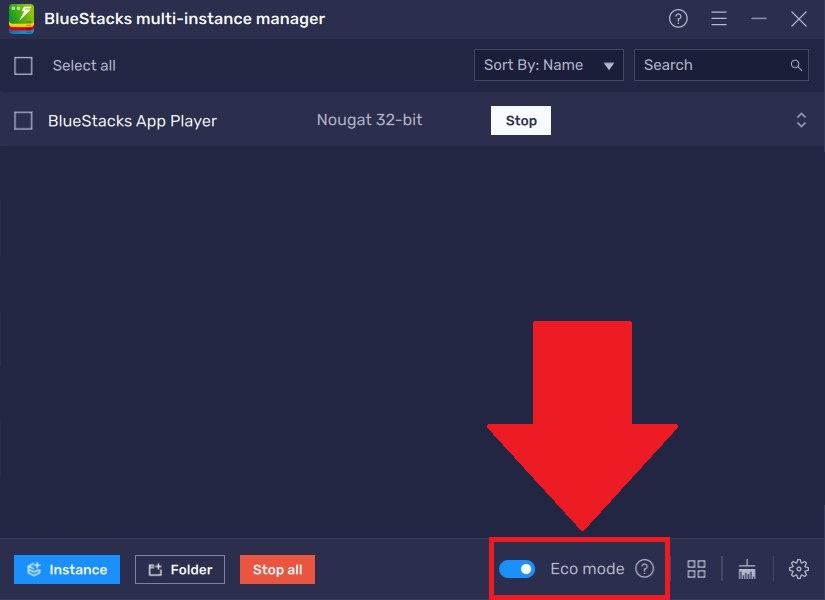 After activating Eco mode, you can change its settings on any particular instance by following the steps given in the next section.
---
How can I change the settings for Eco mode on an instance?
1. To change the Eco mode settings for an instance, click on the Eco mode icon from the side toolbar.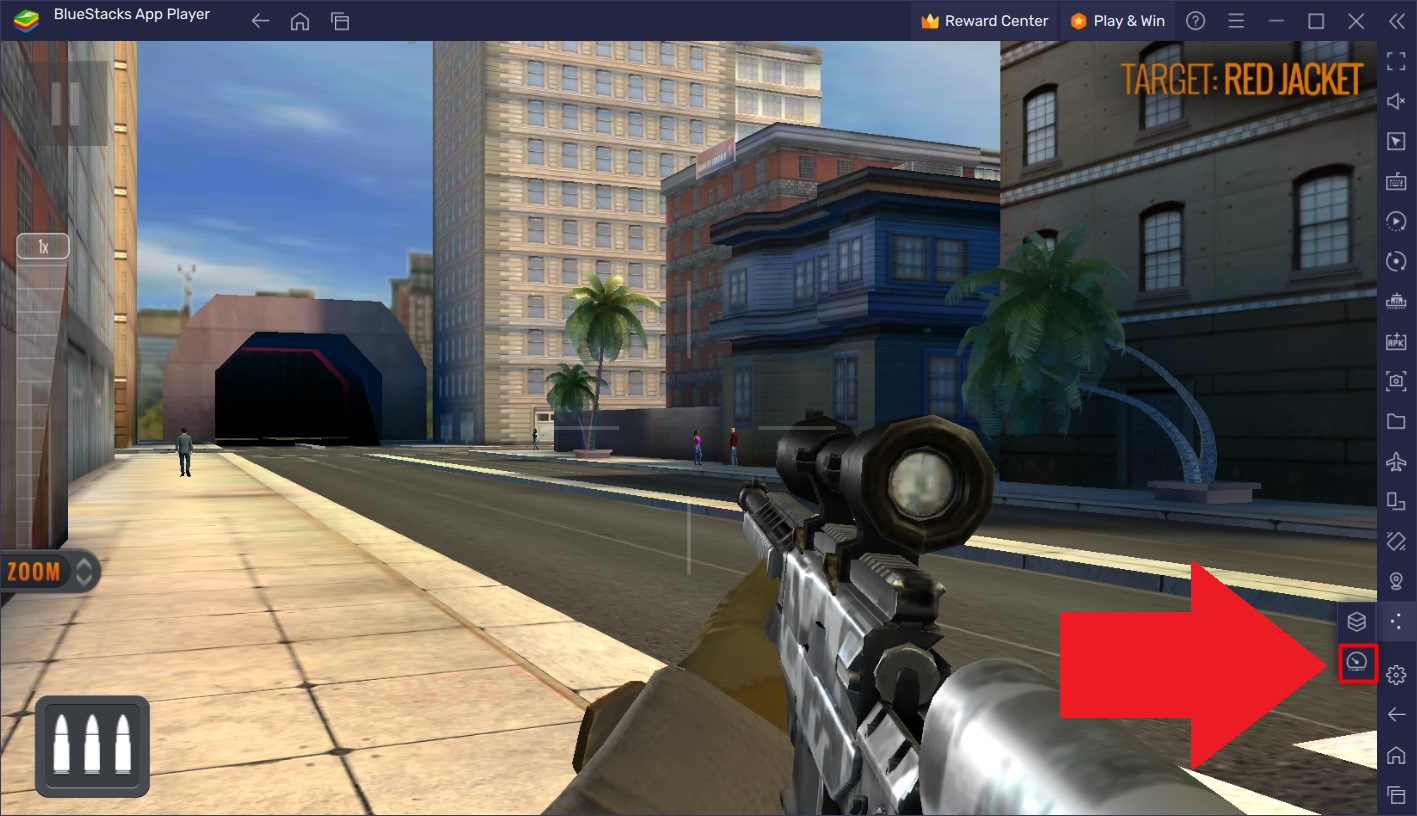 2. You will now see the Eco mode settings for that instance. Here, you will find the following options:
Eco mode: Enable or disable Eco mode, by toggling the slider next to it. Turn it ON to save power consumption.
Sound: Mute or unmute the current instance
Eco FPS: You can set the desired FPS on this particular instance by clicking on the Up and Down arrows present next to the Eco FPS option or by typing a value in the box.
---
Frequently Asked Questions
Q. Can I enable Eco mode for some instances and keep it OFF for others?
A. Yes, you can enable/disable Eco mode on a single instance. To do so, simply click on the "Eco mode" icon on the side toolbar of that particular instance and click on the slider. This way, the changes will be made only to that instance.
Q. If I turn off the sound on my primary instance, will it affect the sound on other instances too?
A. No. The Eco mode settings for one instance will not affect the settings on any other instance.
Q. Is there a time limit for which the Eco mode can stay activated?
A. No. There is no time limit for this and you may choose to keep it activated for as long as you want to.
Q. How is Eco mode beneficial for me?
A. Eco mode primarily helps in saving power while playing games that might require you to play using multiple instances at once such as Rise of Kingdoms, 7DS: GC, Black Desert Mobile and Gacha Club.
Q. Is there a way to quickly align all the active instances on my desktop while using Eco mode?
A. Yes, you can auto-align all or selected active instances through the grid icon in the Multi-instance Manager window. For details, please refer to this article.
---
Thank you for choosing BlueStacks 5. We hope you enjoy using it. Happy Gaming!