How does this help?
By following the steps below, you can assign your PC/Laptop's GPU to BlueStacks 5, which will increase the overall performance.
Dedicating your GPU to BlueStacks 5 has the following benefits:
1) This can provide an FPS boost, allowing you to hit that 60FPS mark in various games. Having a higher FPS ensures you have the smoothest animations and minimal latency while playing games, both online and offline.
2) After enabling this, users who face lag will notice an increase in performance which allows for a more enjoyable experience inside BlueStacks 5.
3) You will be able to play your favorite games at the highest settings possible, depending on your choice of GPU. This provides for a more enriching graphical experience.
NOTE: The settings mentioned below will provide a better gaming experience but may affect the system's overall performance. Also, the settings below are for users who have dual-GPU systems, that is if you have an integrated graphics card and a discrete GPU.

---
How can I dedicate my preferred GPU to BlueStacks 5?
Here's how you can dedicate your GPU to BlueStacks:
Dedicating GPU in BlueStacks 5 settings.
1. Launch BlueStacks 5 and click on the gear icon on the bottom right to open the settings menu.
2. In BlueStacks 5 settings, navigate to the "Graphics" tab, as shown below.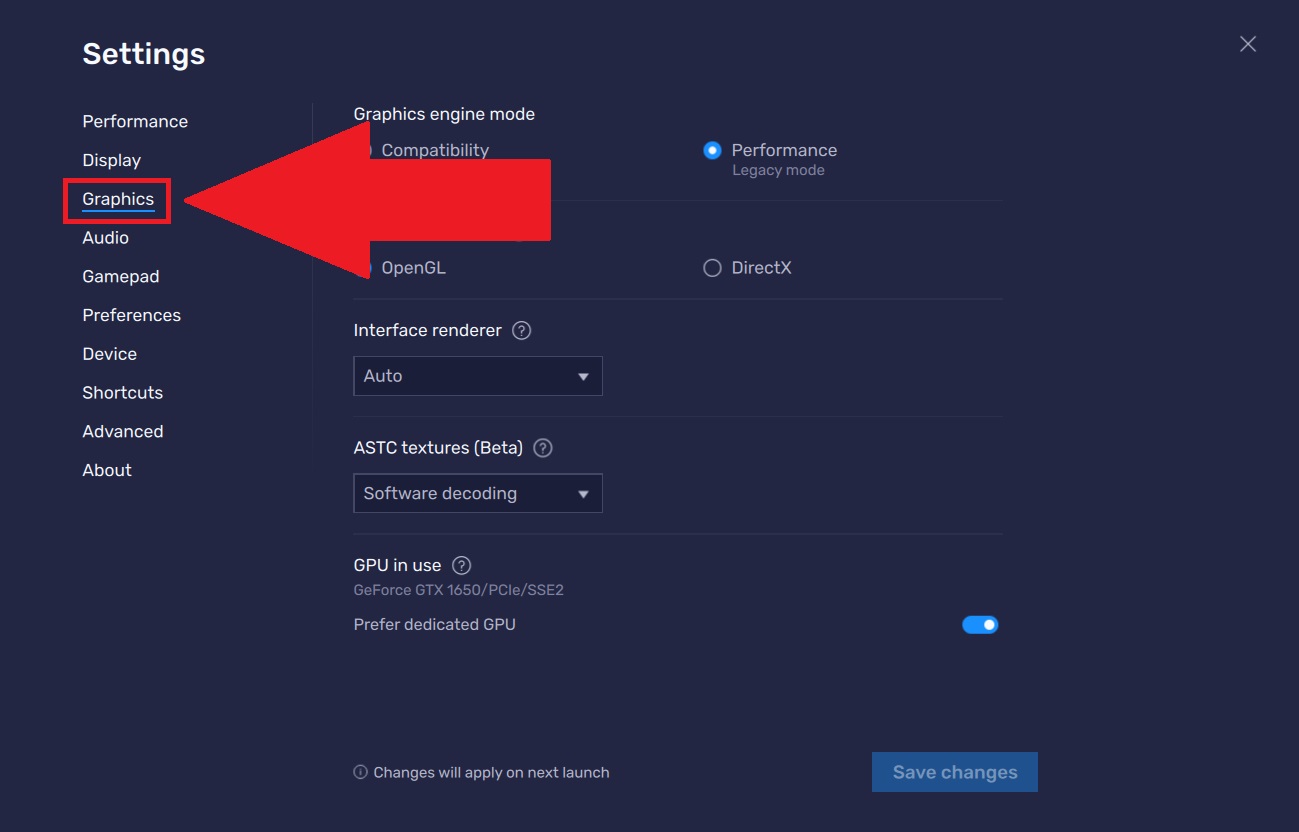 3. In the "Graphics" tab, locate the section "GPU in use". Here, ensure that the slider in front of Prefer dedicated GPU is ON, as shown below. If it is OFF, click on it toggle it to ON.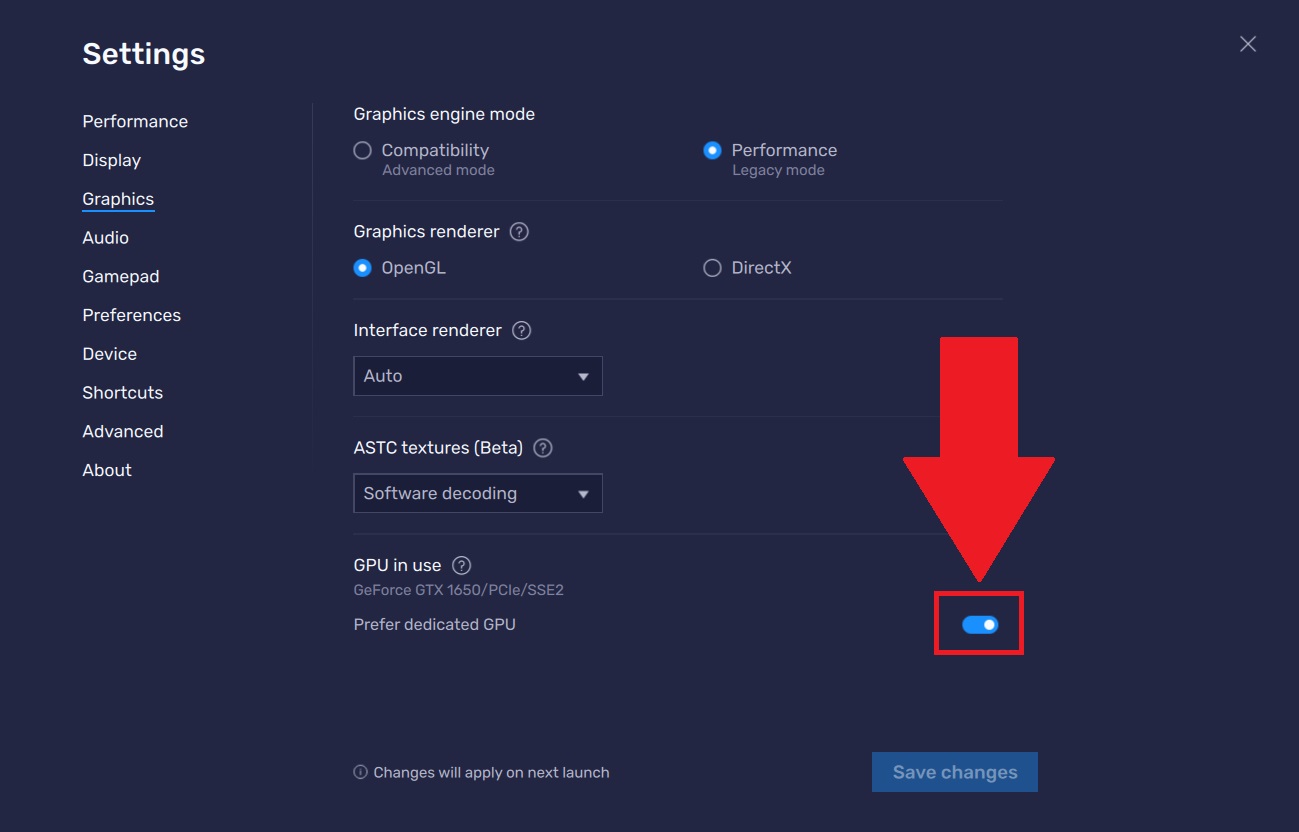 NOTE: Follow these steps to start using the dedicated GPU if BlueStacks 5 uses your integrated GPU despite selecting the "Prefer dedicated GPU" option with a dedicated GPU installed on your computer. This could be due to various reasons controlled by Windows or technical limitations of an older GPU adapter.
4. Click on the "Save changes" button on the bottom right.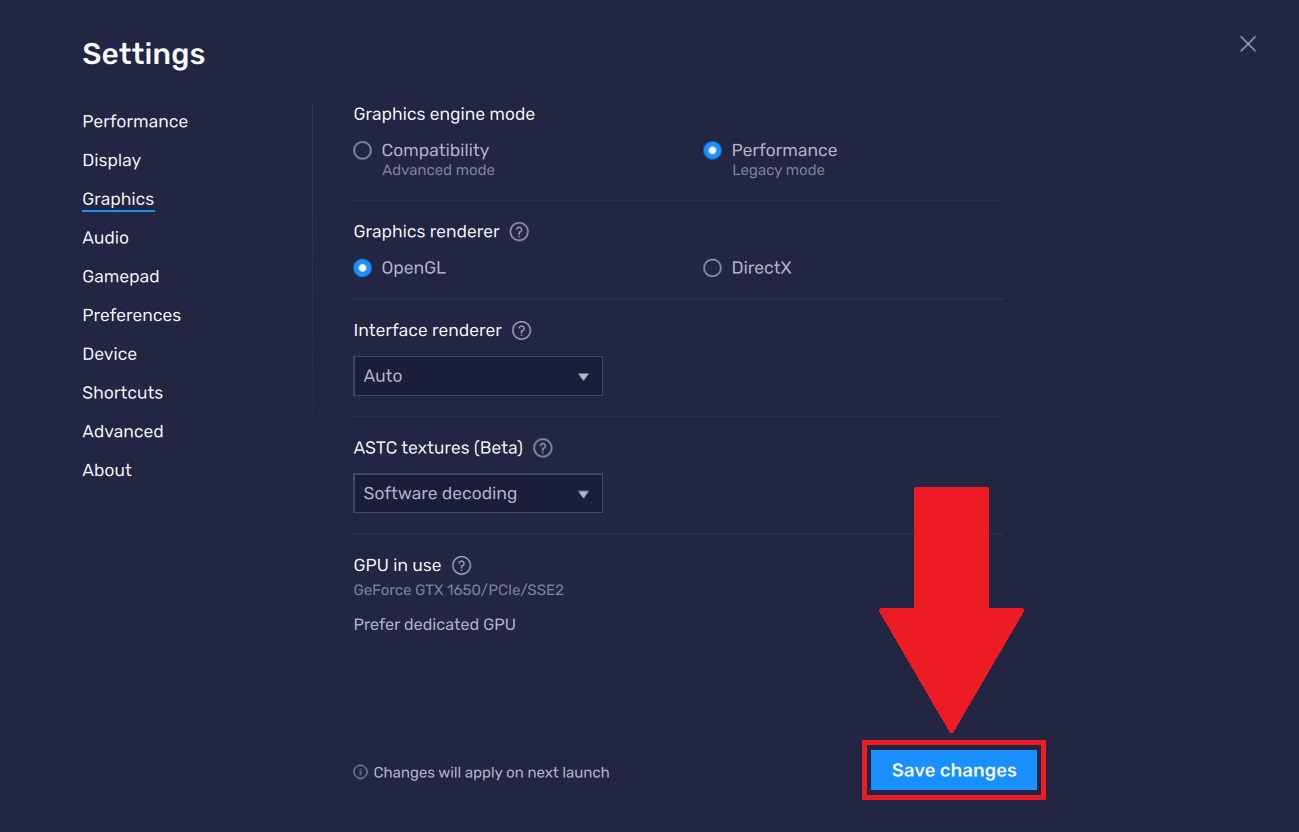 5. A pop-up will then appear prompting you to restart BlueStacks 5 to begin using your PC's dedicated GPU. Click on "Restart now" to proceed.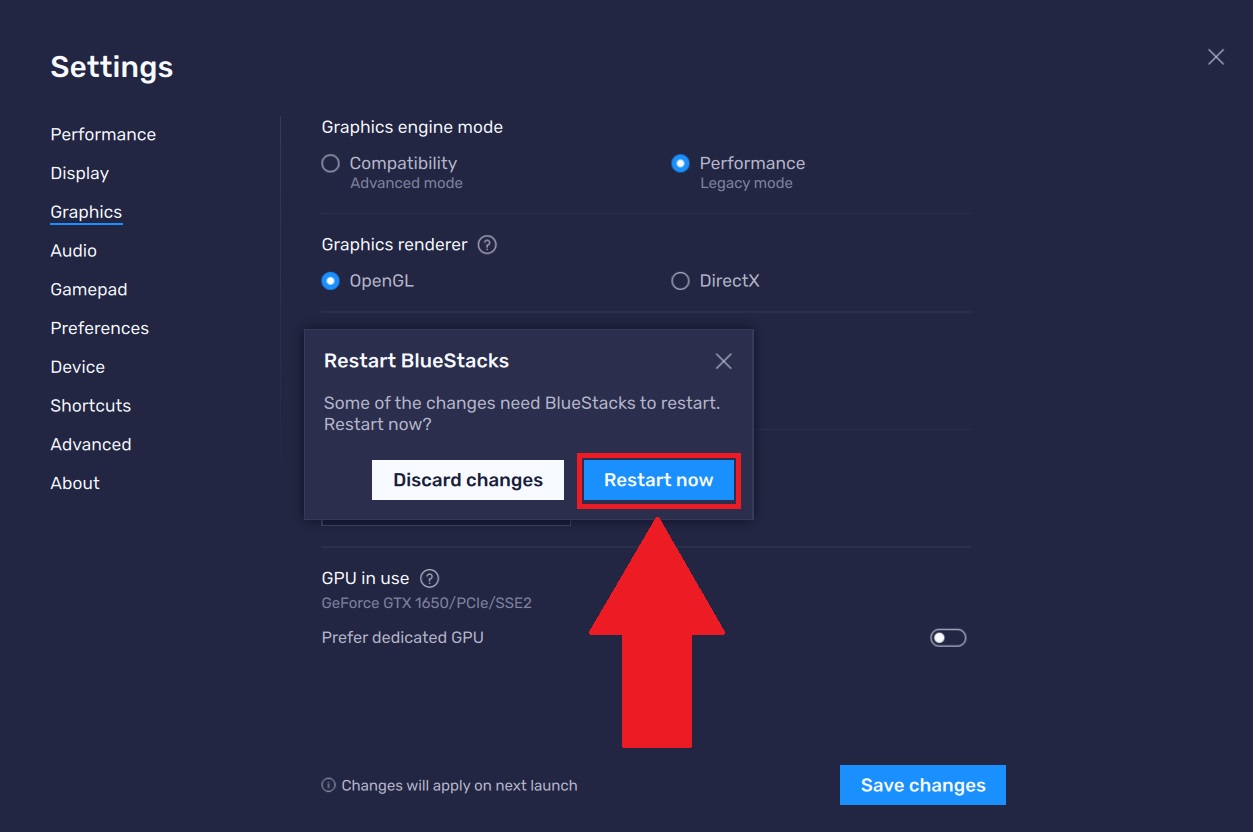 ---
Dedicating GPU through BIOS settings
NOTE: These settings are available only for selected laptops. Changing settings in the BIOS might cause issues with your PC/Laptop. Please note, BlueStacks will not be responsible for any problems that might occur on changing these settings.
To learn how to enter BIOS, click here. Once you have entered the BIOS, follow the steps below.
For representative purposes, the BIOS showed below is from a ThinkPad laptop. Your BIOS settings might be different depending on the manufacturer.
1. Select "Config", as shown below.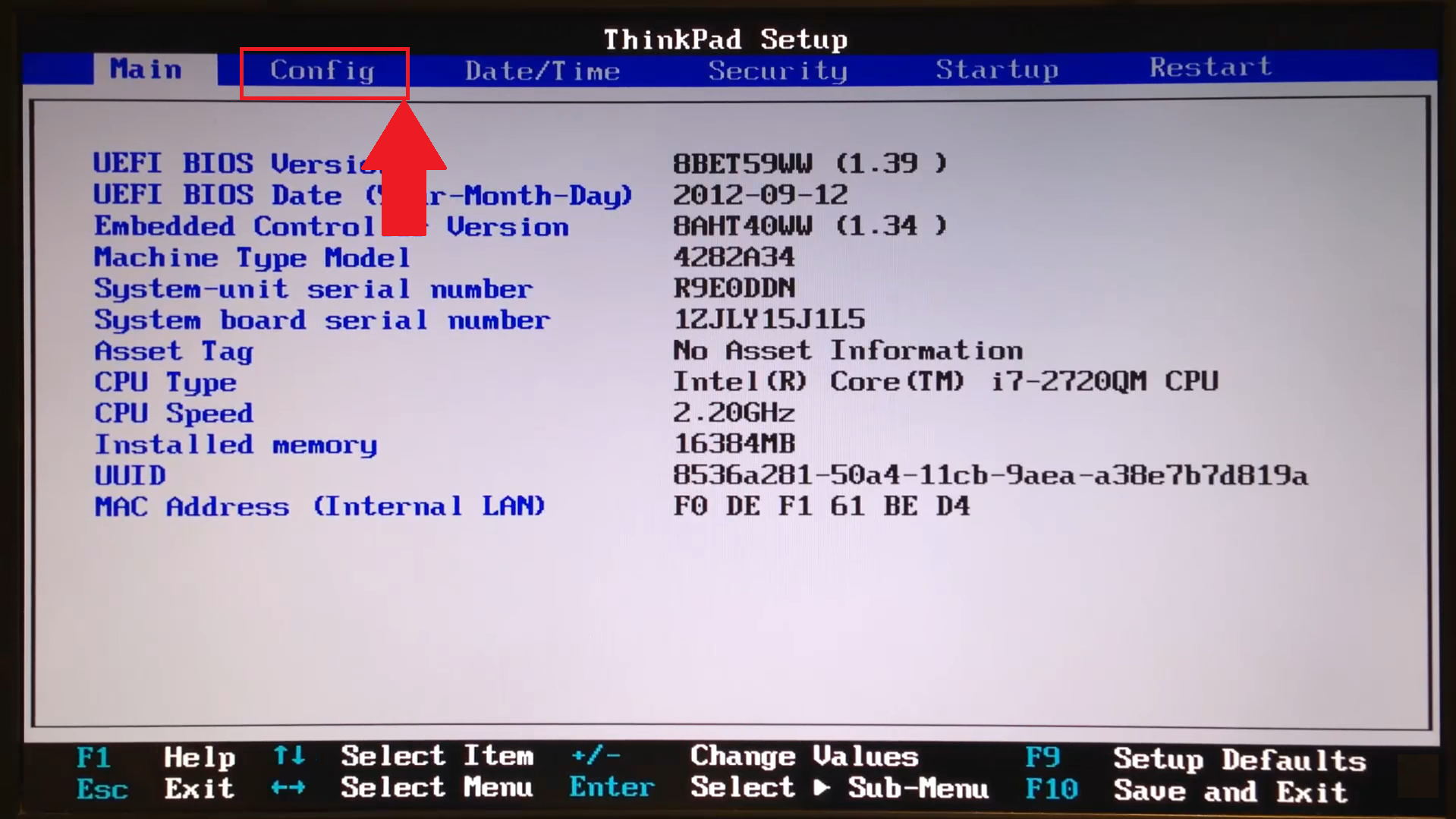 2. Navigate to "Display".
3. In here, select "Graphics device".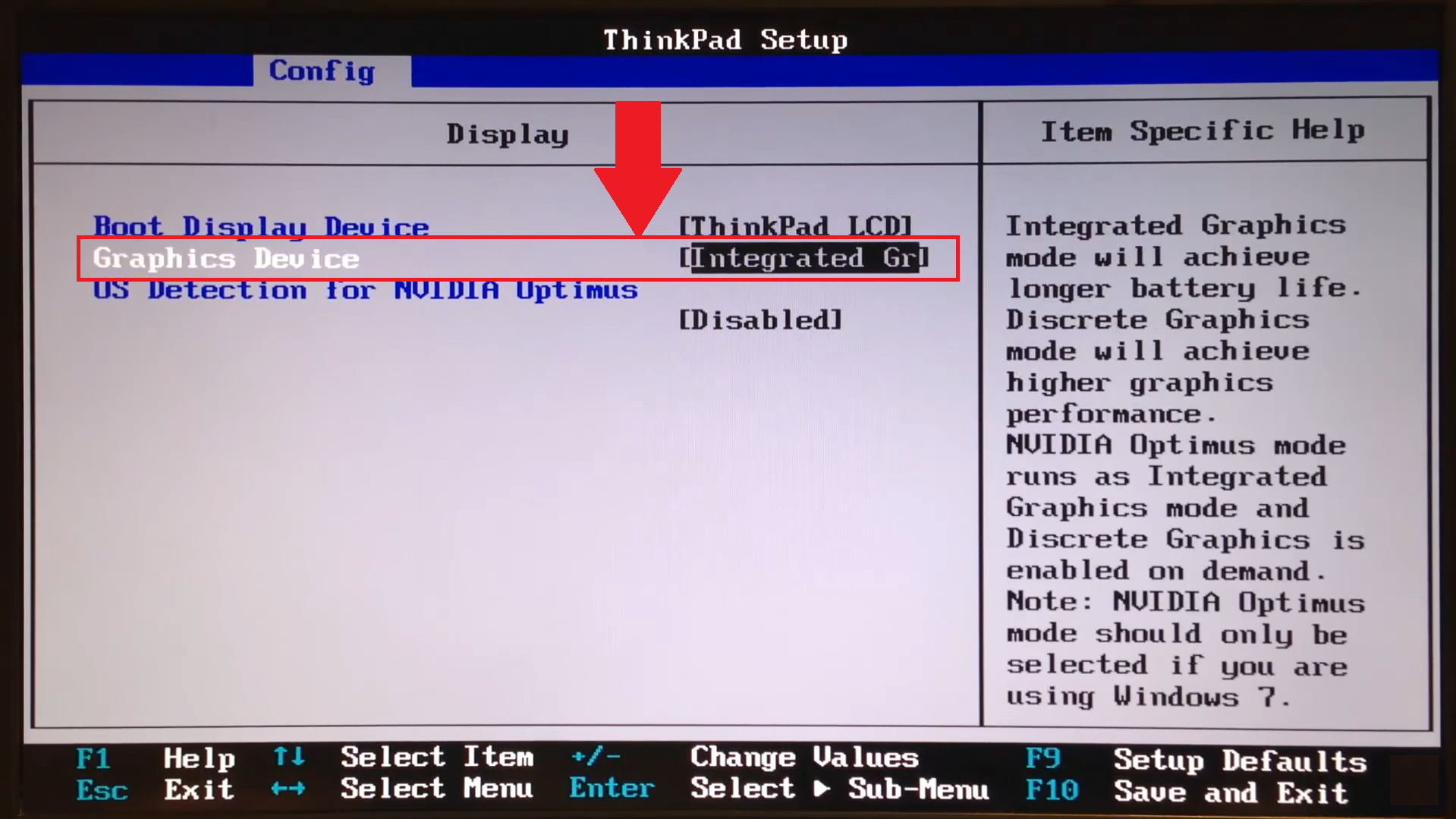 4. Select "Discrete graphics".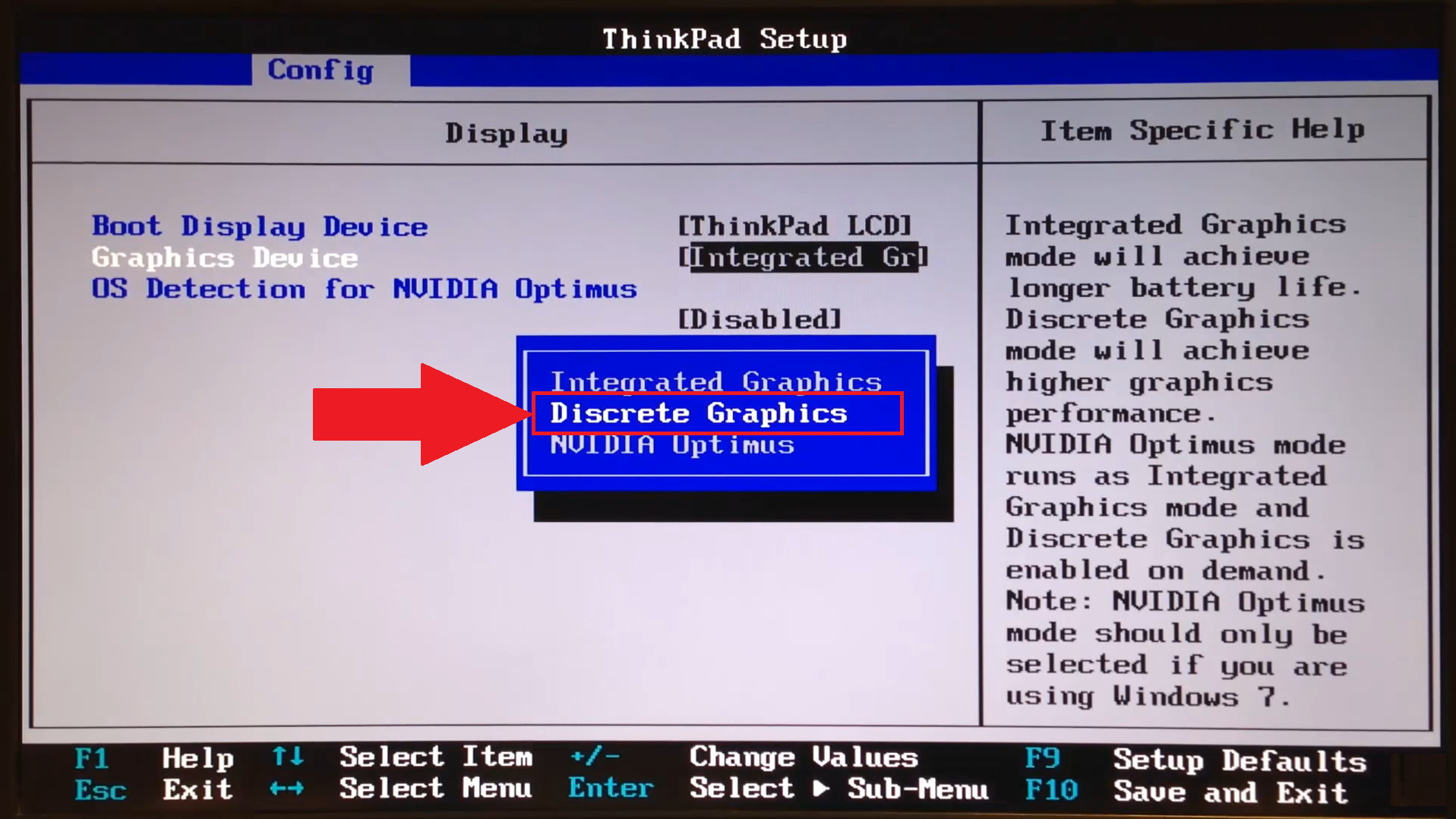 5. All you have to do now is to save the changes and exit.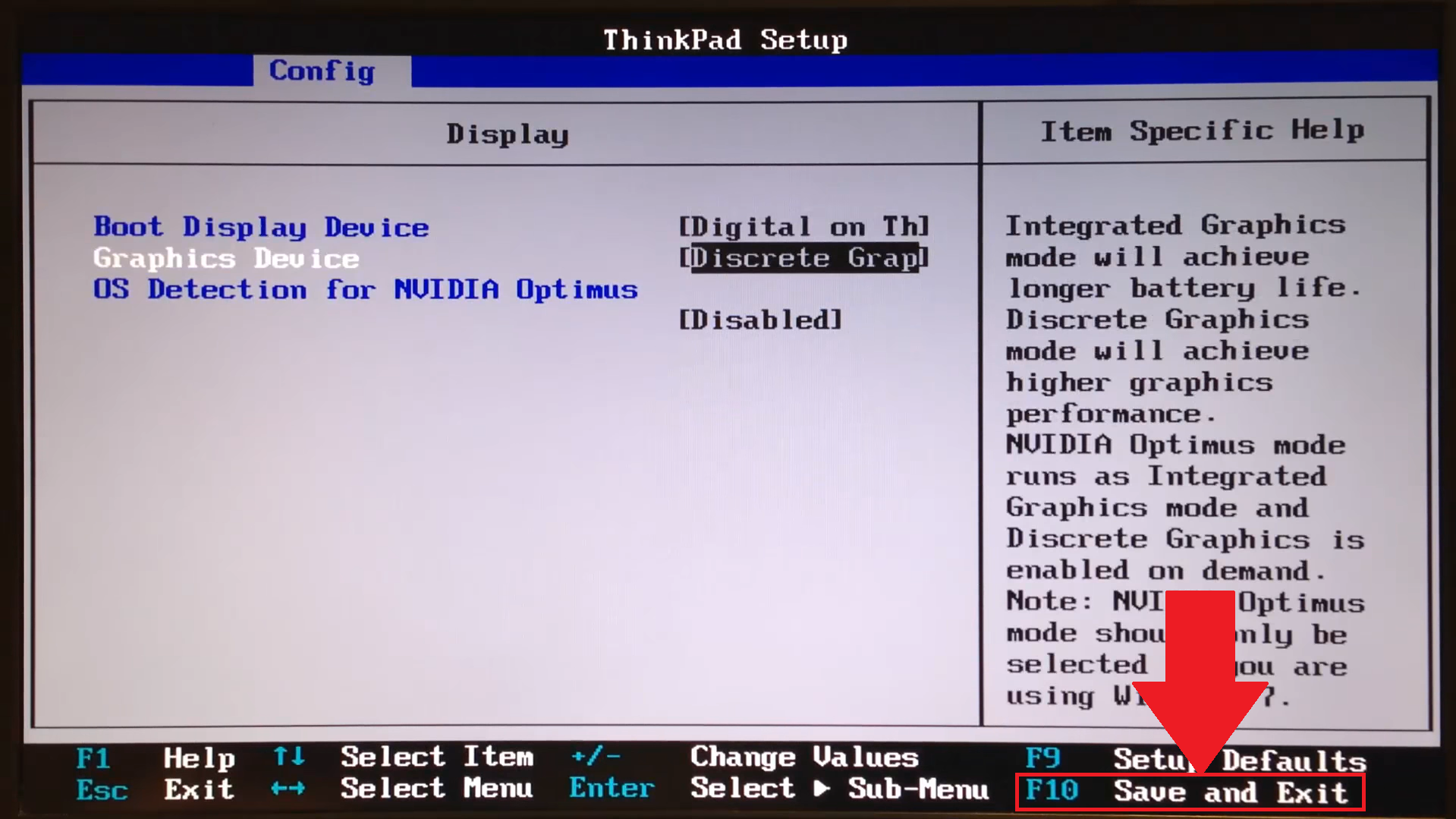 6. Your computer will now restart with the changed settings. You may now launch BlueStacks 5 and enjoy a significantly enhanced gaming performance.
---
Dedicating GPU through the graphics settings on Windows
1. Type graphics settings in the Windows search bar. From the search results, click on Graphics settings on the top, as shown in the image below.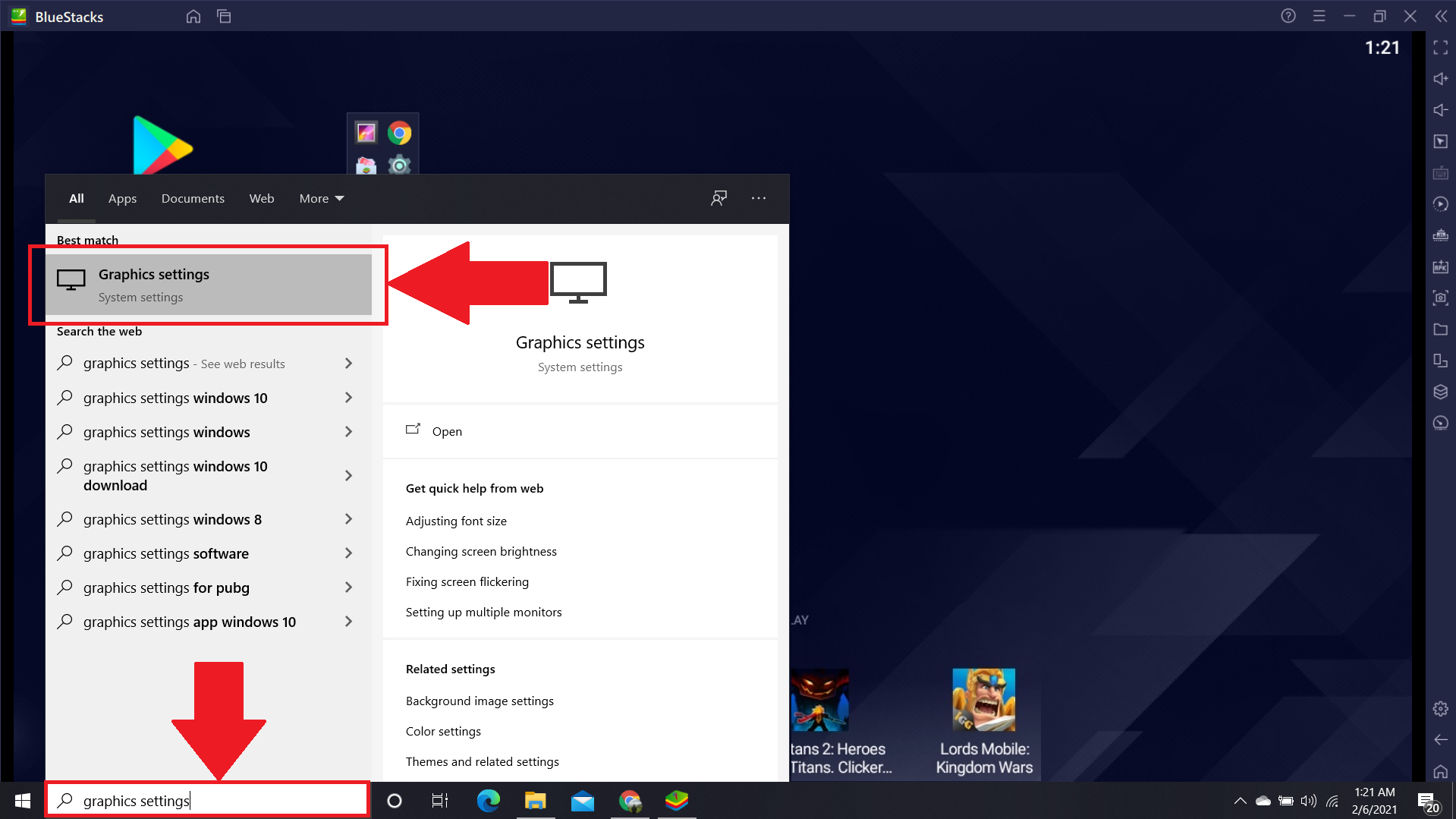 2. On the "Graphics settings" page, select Browse.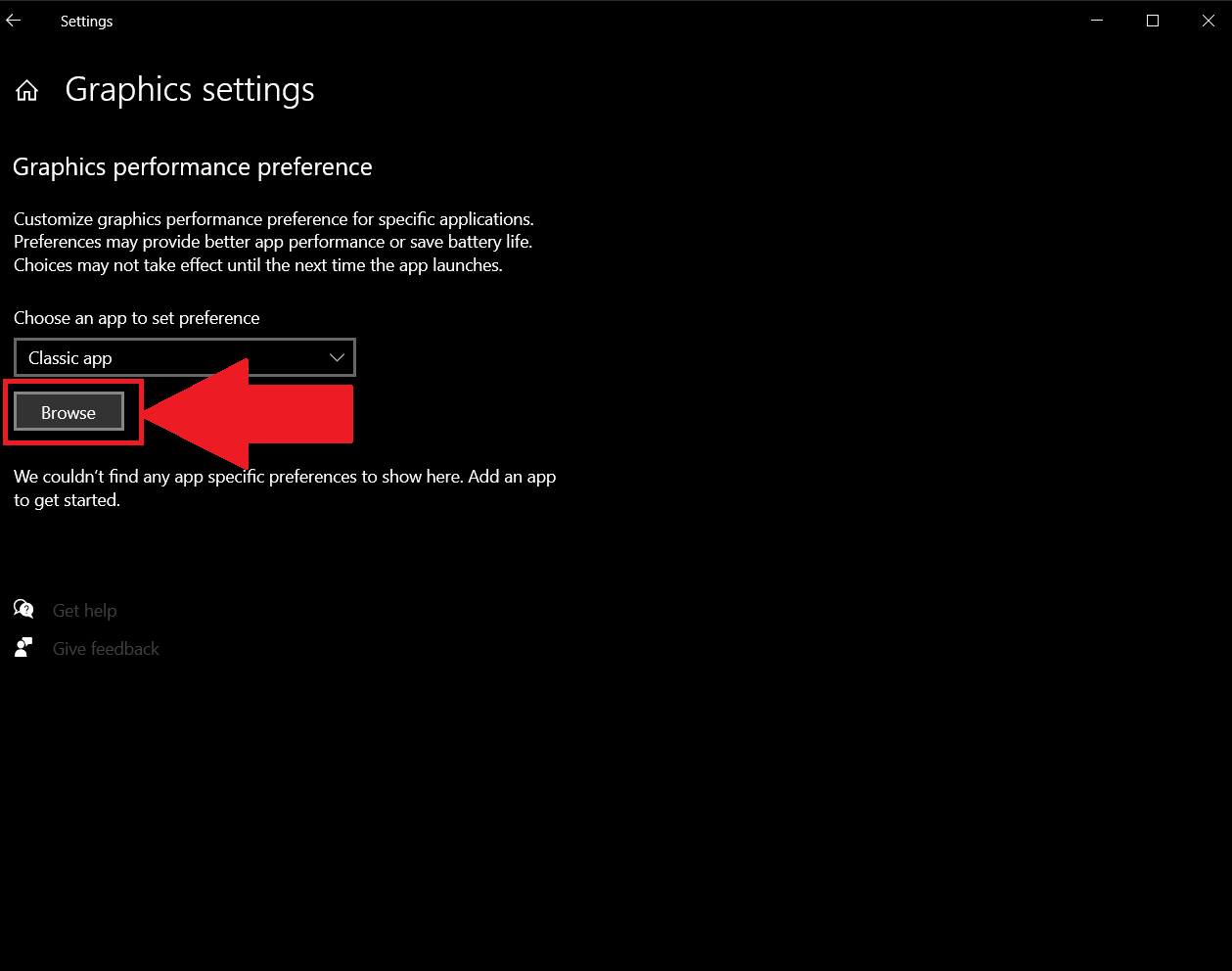 3. A new window will open, as shown below. Go to the location where BlueStacks 5 is installed on your PC. The image below shows this location as: C:\Program Files\BlueStacks_nxt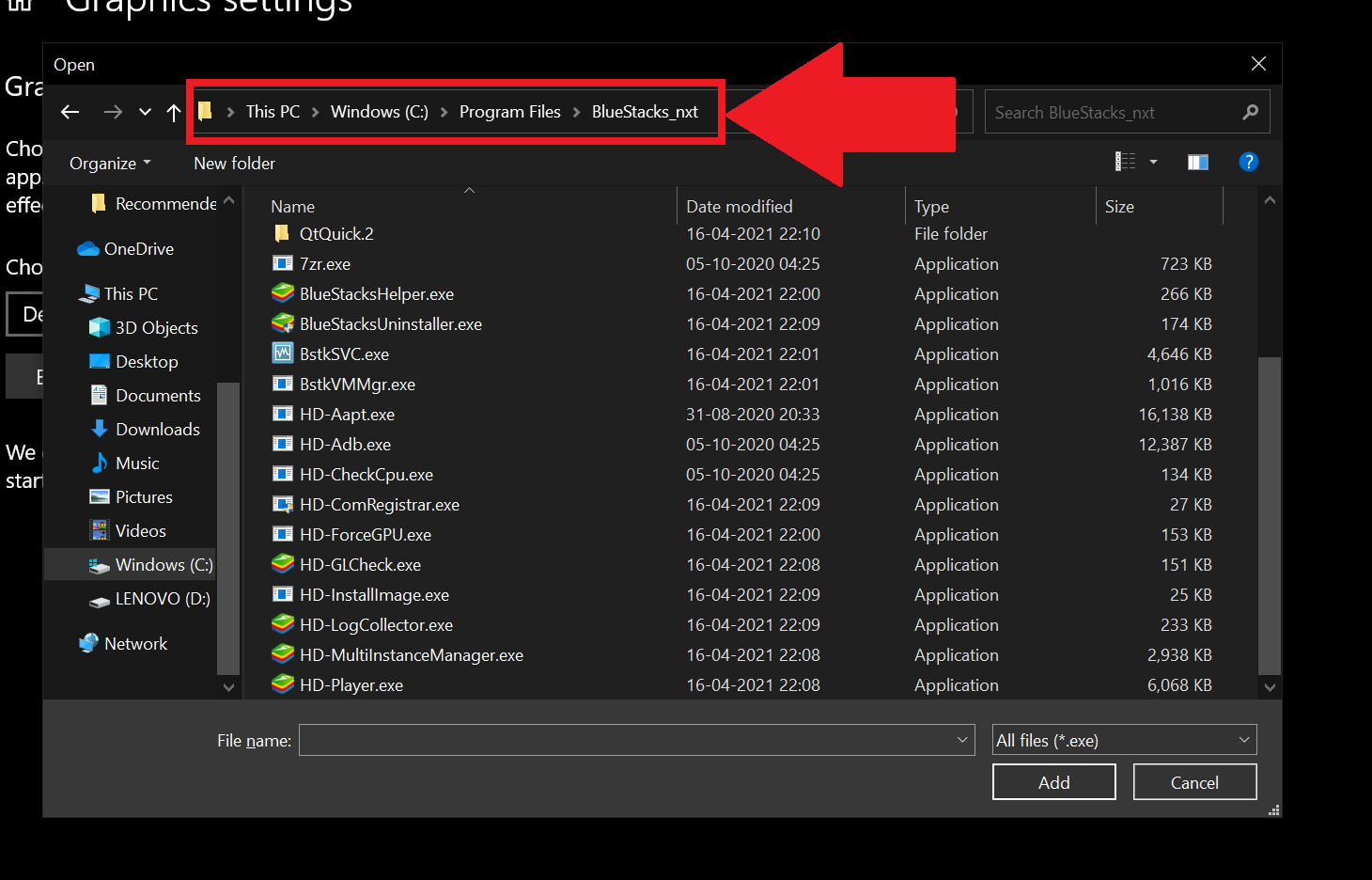 4. When you reach the location, select the HD-Player.exe file and click on Add.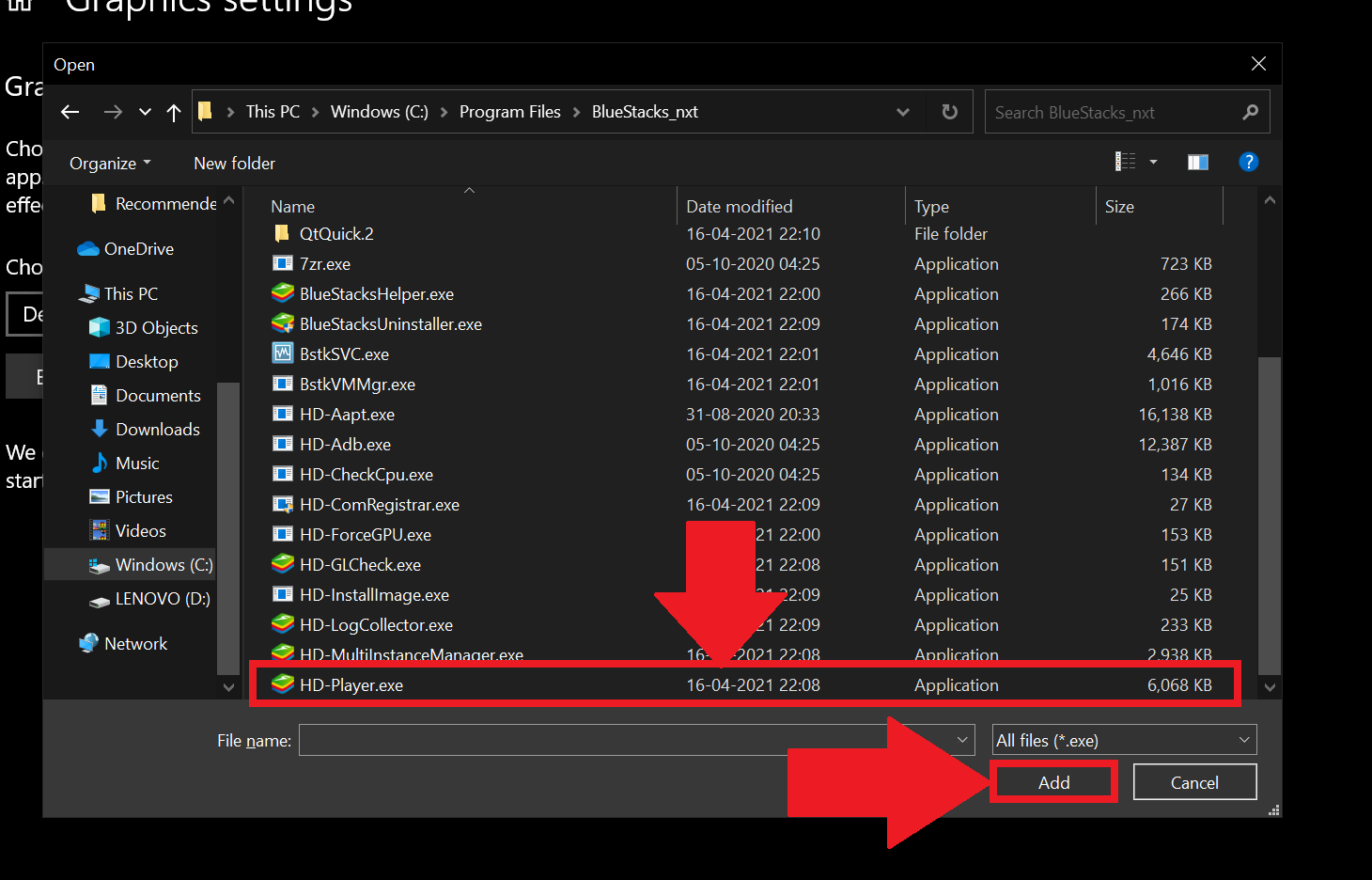 5. The BlueStacks 5 Player will be added to the Graphics settings page, as shown in the image below. Here, select "Options" to dedicate your PC's GPU to BlueStacks 5.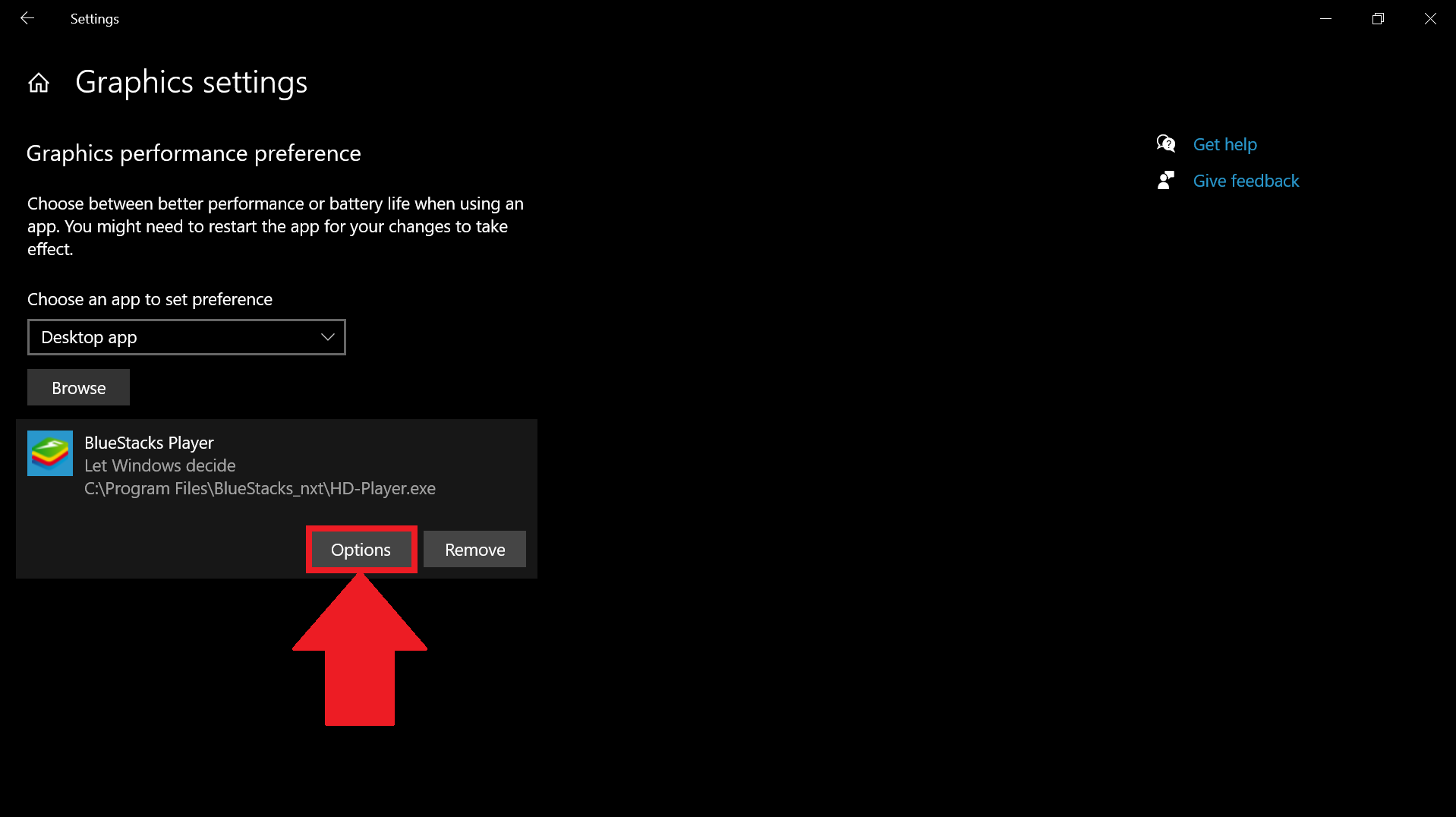 6. A window will appear, where the GPUs used for the "Power saving" and "High performance" options will be displayed. If you just have a single GPU in your system, you'll see the same GPU's name under both options.
For the best experience, please select "High performance" and click on Save.
After dedicating your GPU to BlueStacks 5, you may further increase the overall performance through Windows settings, by following the steps in the following section.
---
Increasing performance through Windows settings
NOTE: These settings are available only on certain systems.
1. Open the "Control Panel" on your PC/Laptop. Here, click on "Hardware and Sound", as shown below.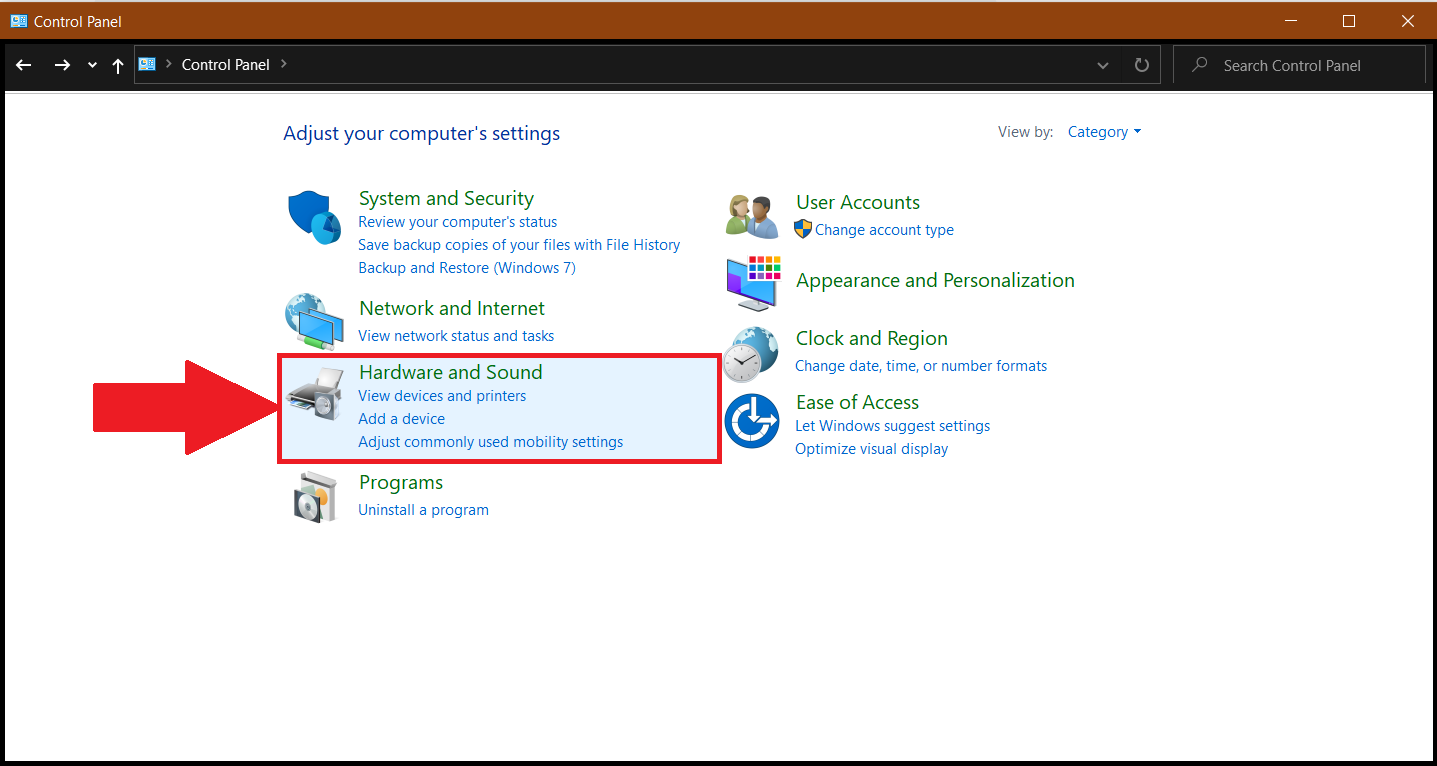 2. Next, click on "Power options".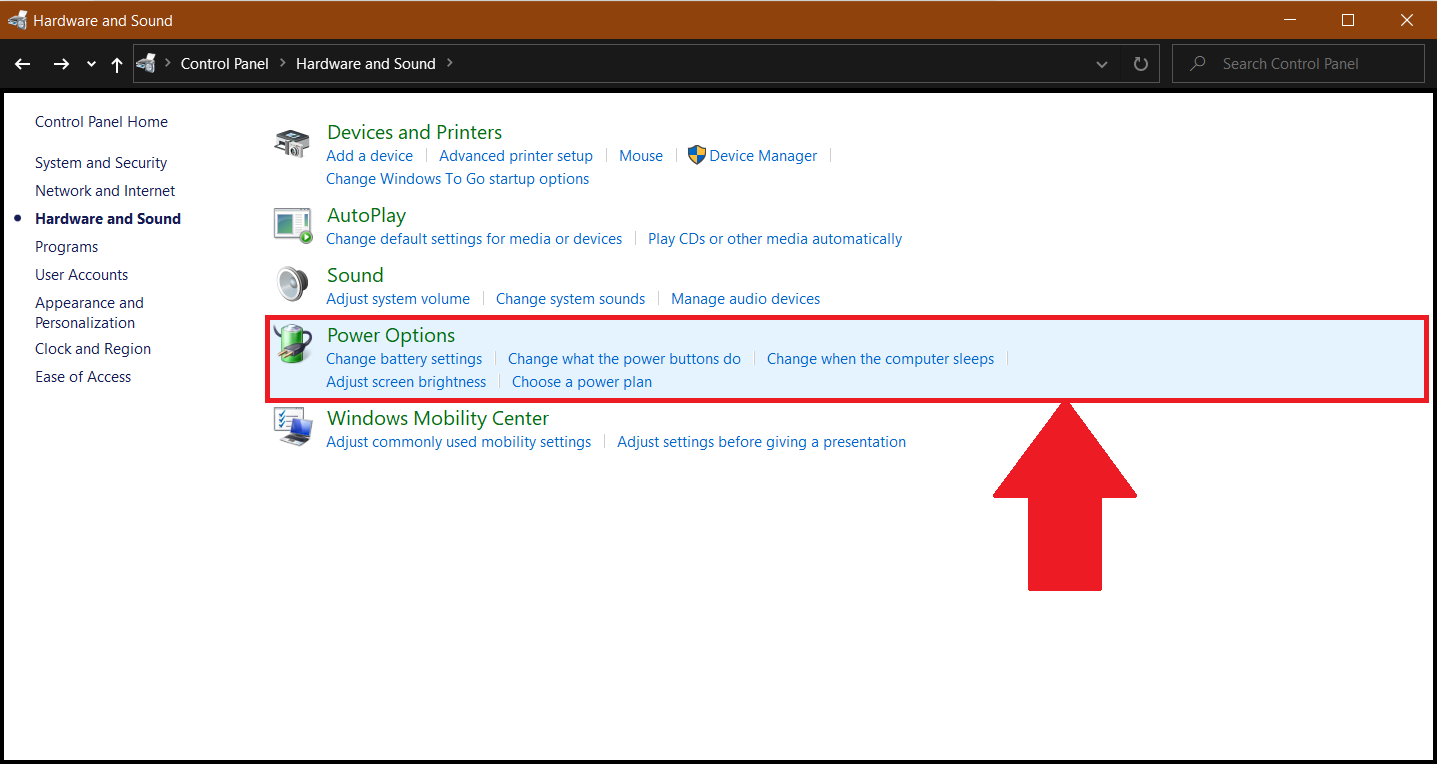 3. In here, select "Change plan settings". For a significantly better gaming experience, we highly recommend that you switch to "High Performance". Then, click on "Change plan settings".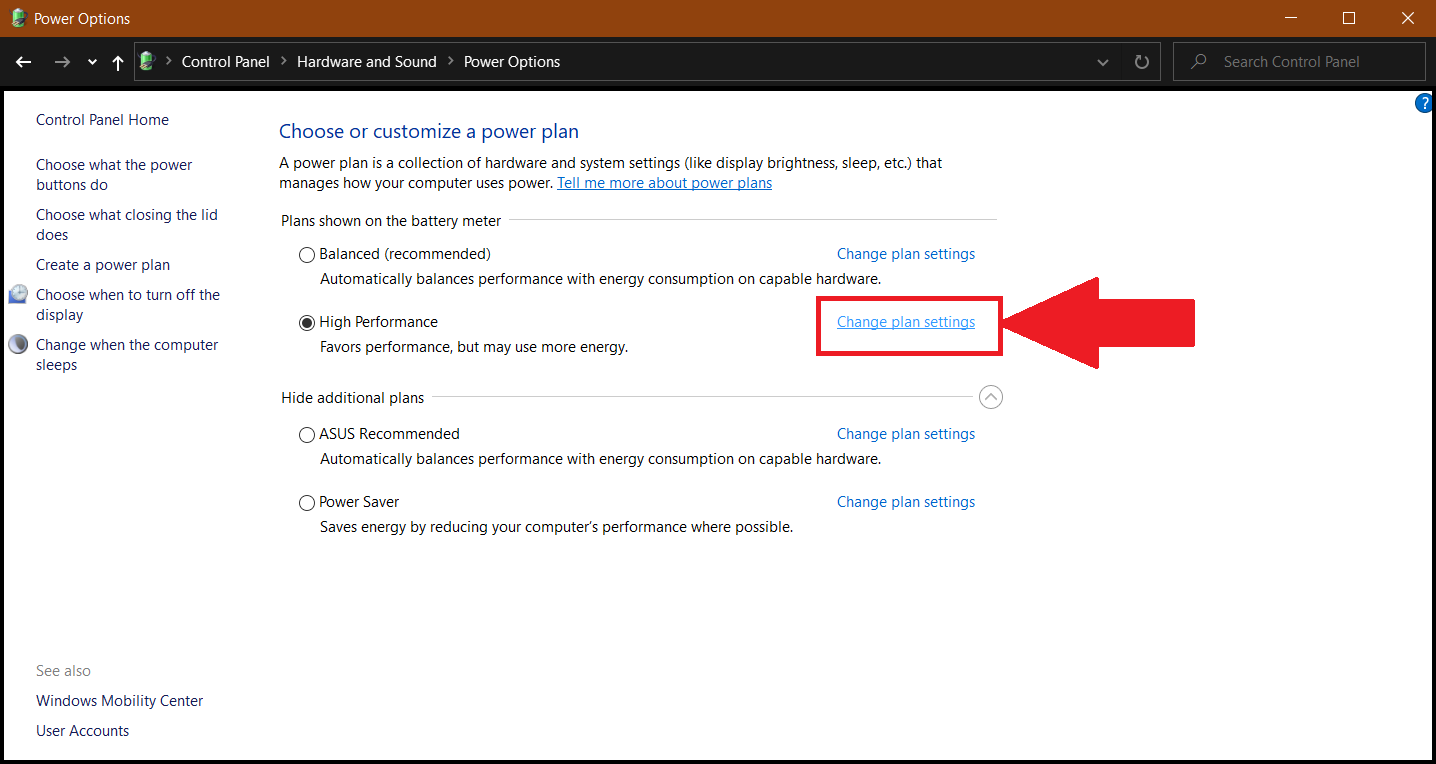 4. On the next page, click on "Change advanced power settings", as shown below.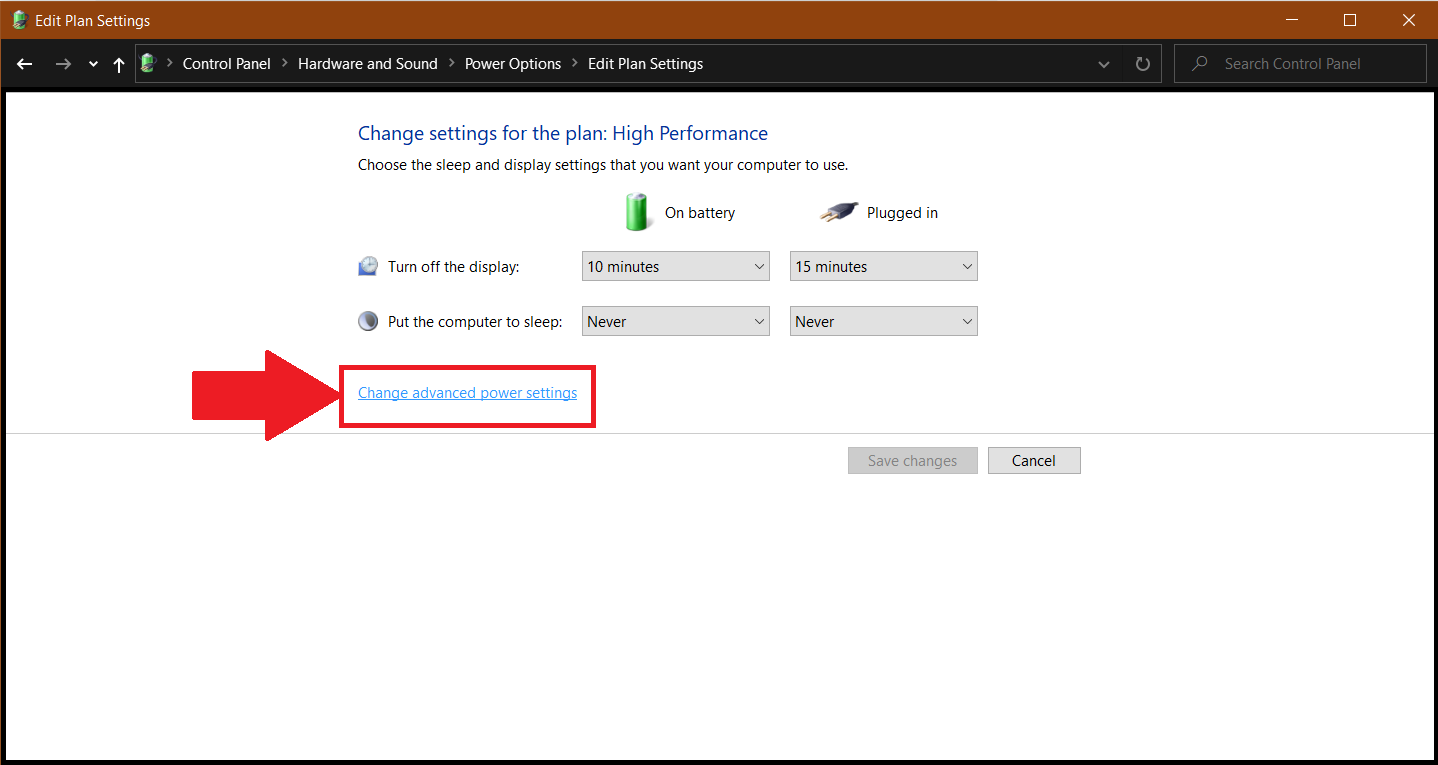 5. Now, scroll down to find "Switchable Dynamic Graphics" and click on the "+" icon beside it. Under "Global settings", change "On battery" and "Plugged in" to "Maximize Performance".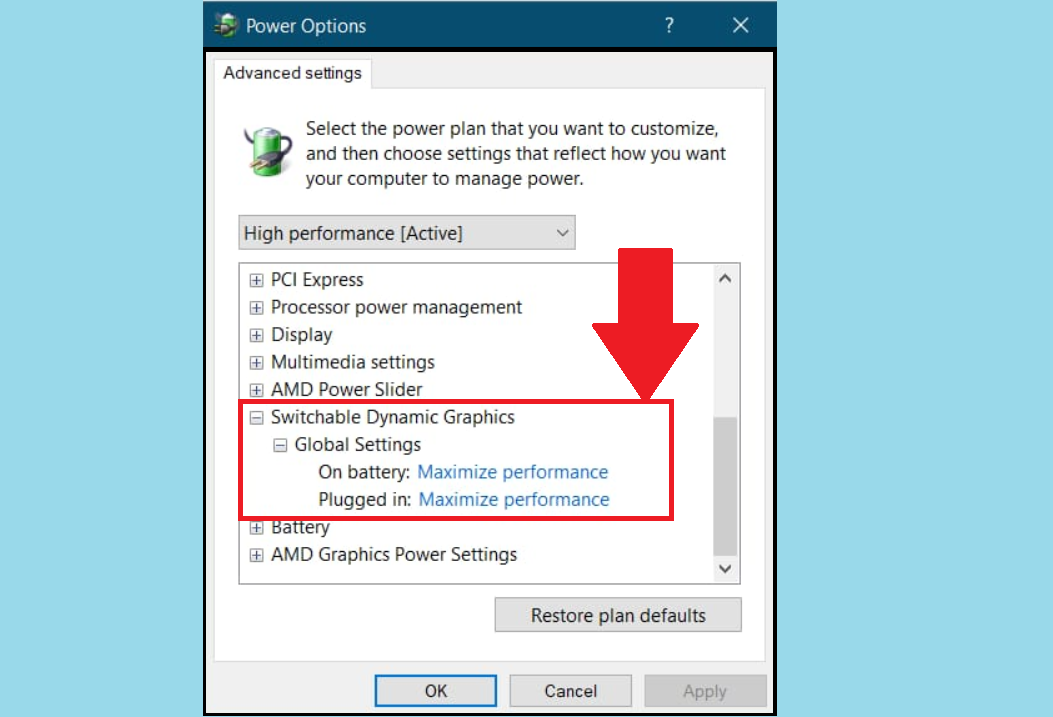 6. Click on OK to save the changes. You may now launch BlueStacks 5 and experience increased gaming performance like never before.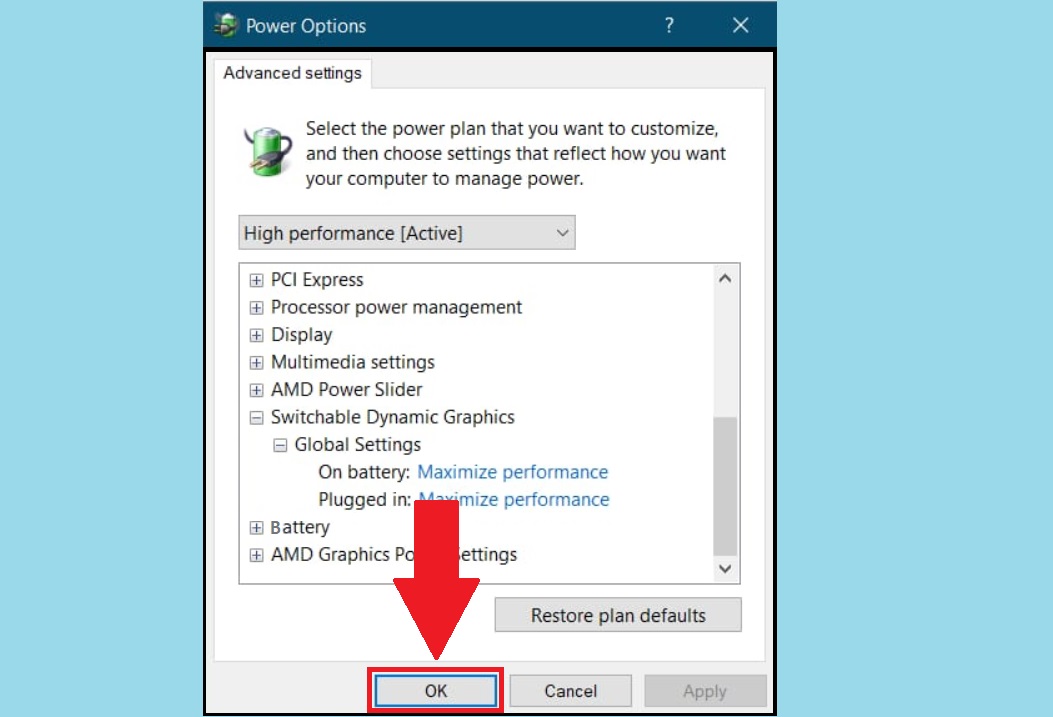 ---
Thank you for choosing BlueStacks 5. We hope you enjoy using it. Happy Gaming!