How will this help?
You can update to the latest version of BlueStacks 5 whenever it's available by following the steps given in this article. It's important to use the latest version, as new updates bring along a variety of new features, enhancements and bug fixes.
NOTE: You can also download and update to the latest version of BlueStacks 5 from our official website.
---
How can I update BlueStacks 5?
1. Launch BlueStacks 5 and open the Settings menu, by clicking on the gear icon from the Side toolbar.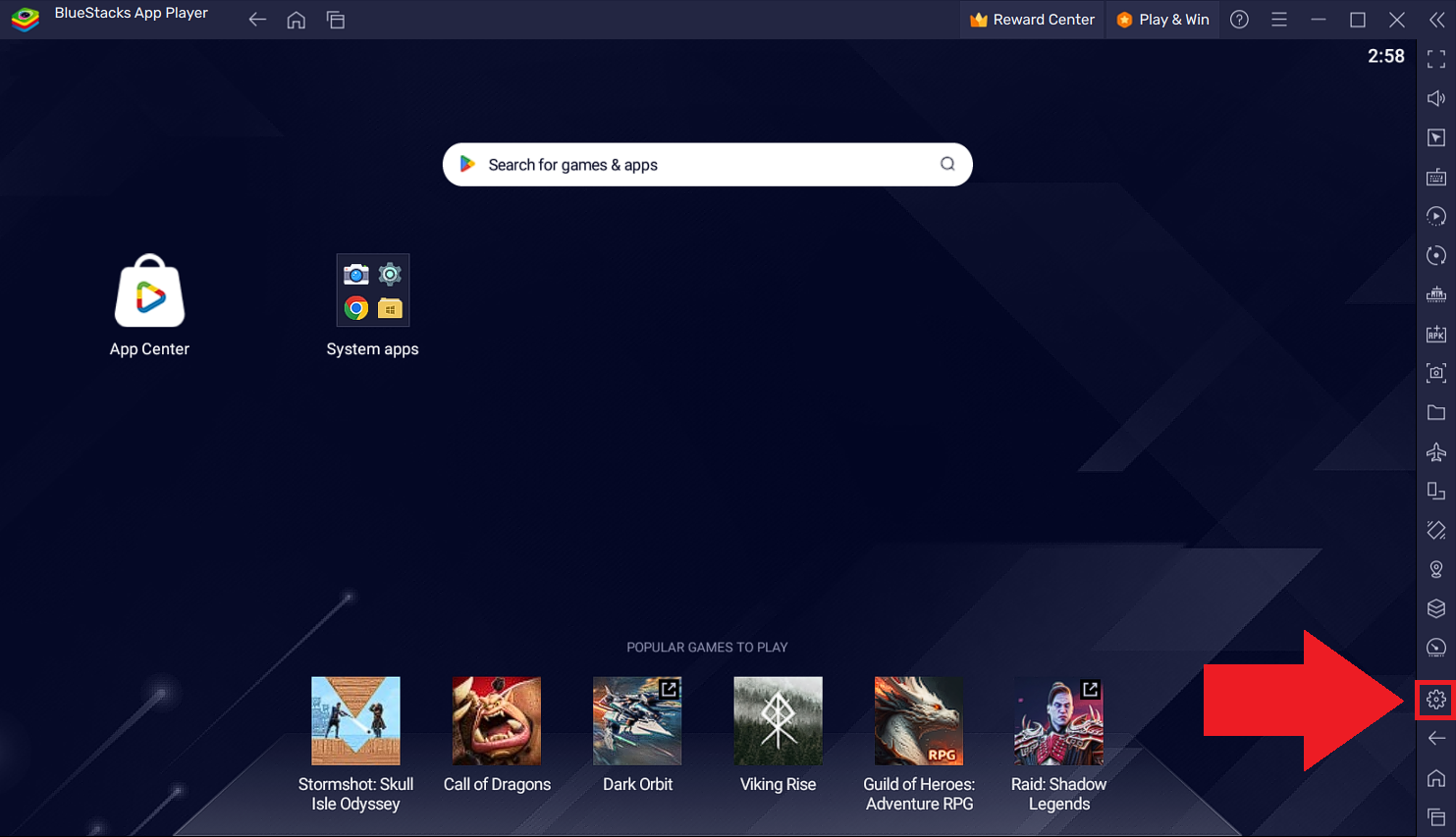 2. Within the Settings menu, navigate to the "About" tab and click on the "Check for updates" button.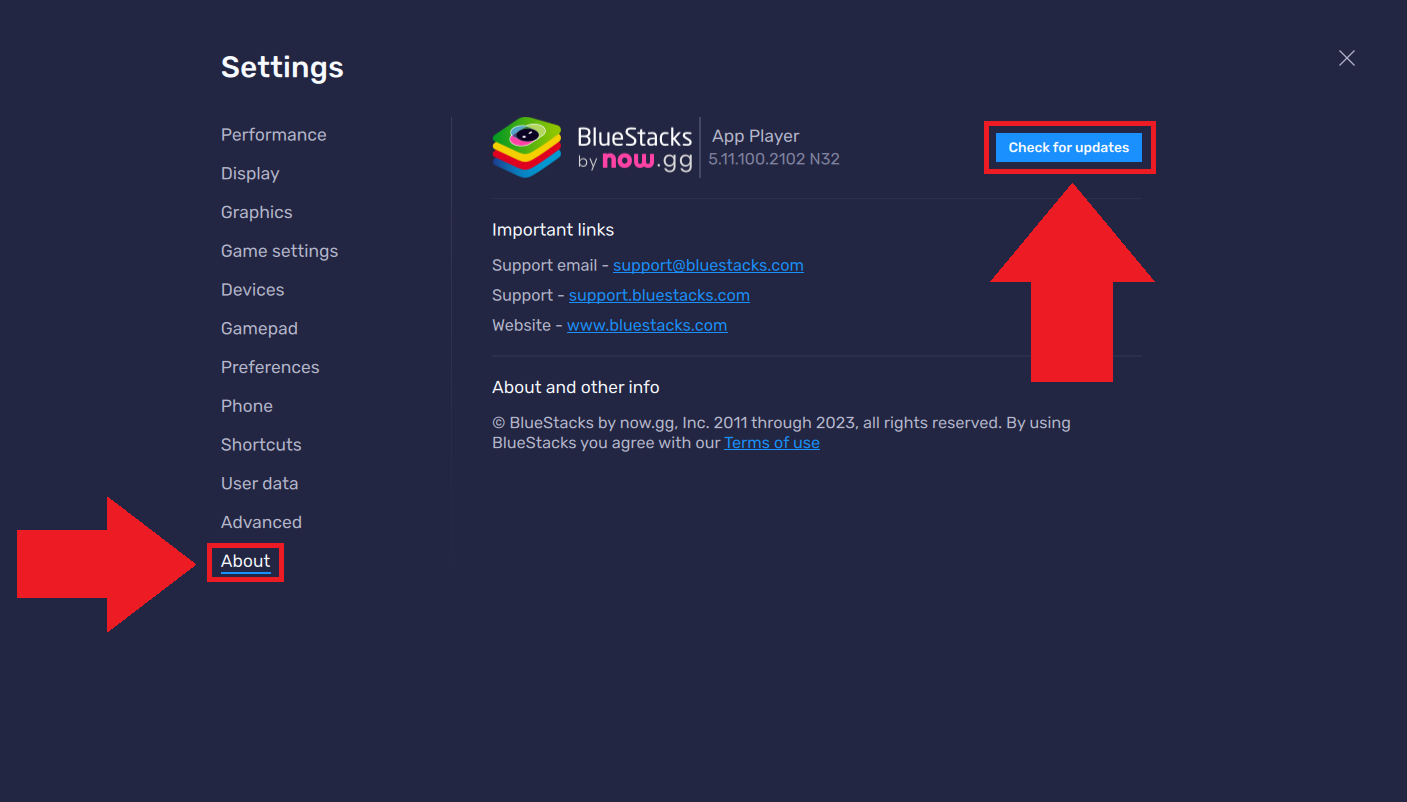 3. If a newer version of BlueStacks 5 is available, you will see the following two options:
More info: It will take you to the Release Notes for BlueStacks 5, which will tell you about everything new in the latest version.
Download update: It will open a browser and download the installer file for the latest version of BlueStacks 5.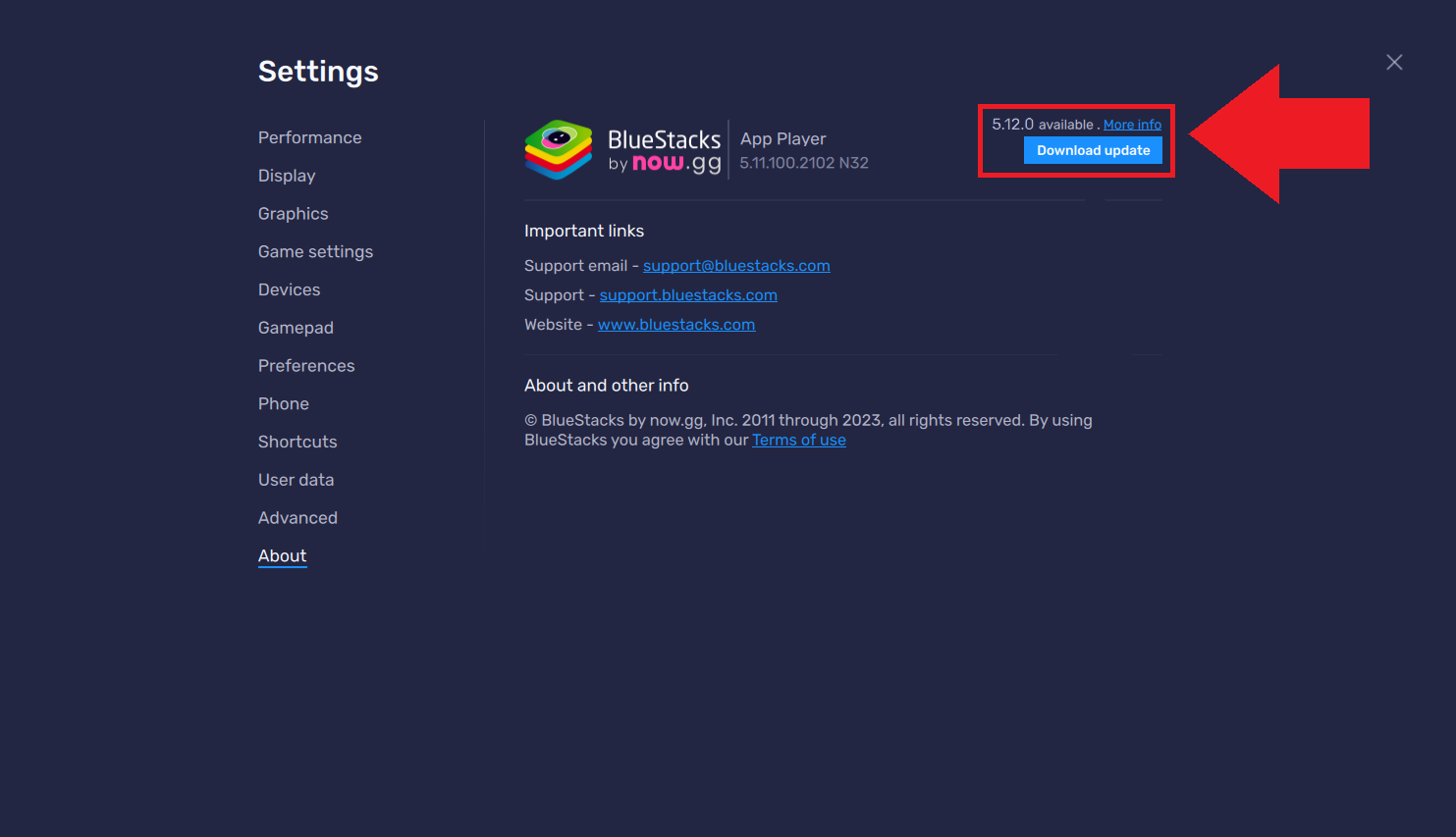 4. Once the installer file is downloaded, navigate to the location where it is saved and run the file.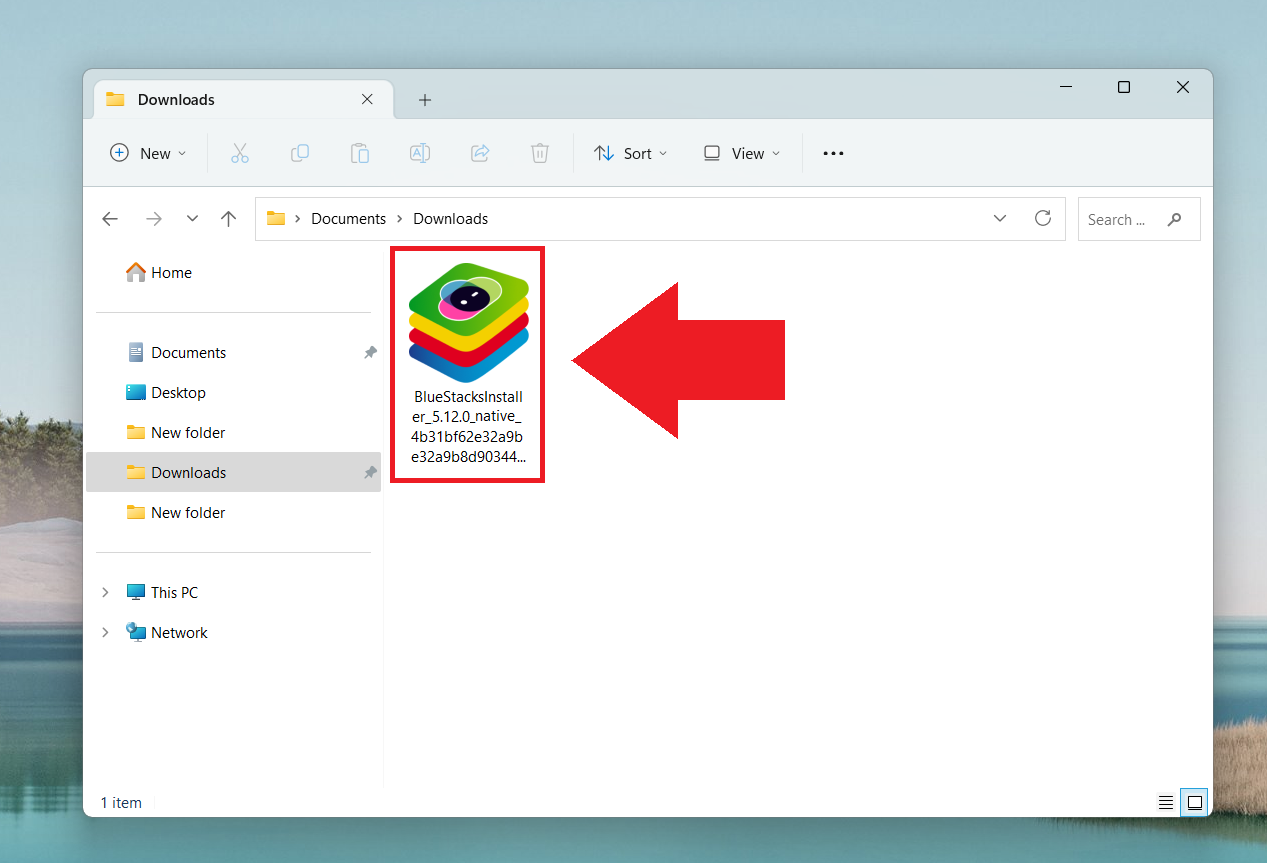 5. Once the installer file has been launched, click on "Update", as shown below. On this screen, you can also see the BlueStacks 5 version number you're updating to.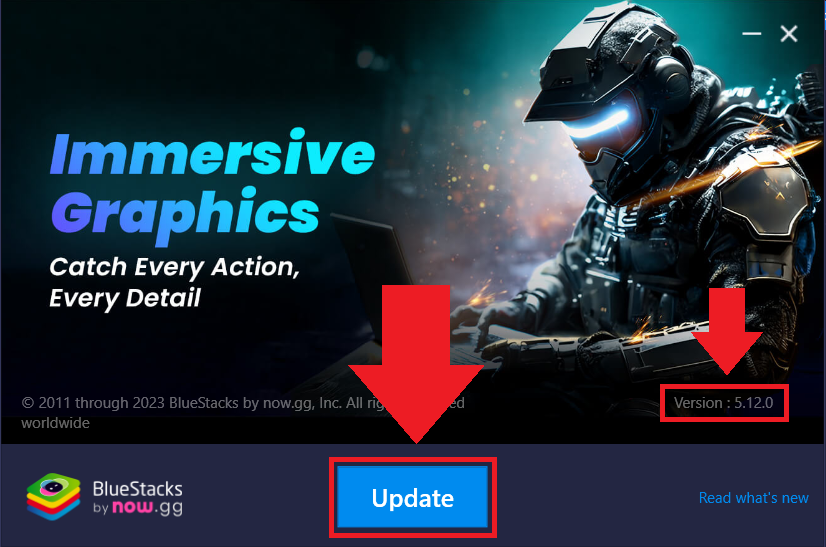 BlueStacks 5 will now start the update and launch the latest version upon completion.
---
Thank you for choosing BlueStacks. We hope you enjoy using it. Happy Gaming!