How will this help?
You can assign shortcut keys on BlueStacks 5 to perform various actions instantly without using the cursor.
This article will guide you on how to view and/or edit keyboard shortcuts for actions, such as changing the volume, opening the Settings menu and toggling game controls, to fit your preference and style. However, please note that the shortcut keys assigned for an action or a macro will remain the same across all instances of BlueStacks.
With BlueStacks version 5.13 and above, you can now assign two programmable side buttons on your mouse as a shortcut key!
NOTE: You will not be able to assign a combination of keys with the programmable side buttons such as "CTRL + Mouse Button 1".
---
How can I view or edit shortcut keys on BlueStacks 5?
1. On your BlueStacks home screen, click on the gear icon on the Side toolbar to open the Settings menu.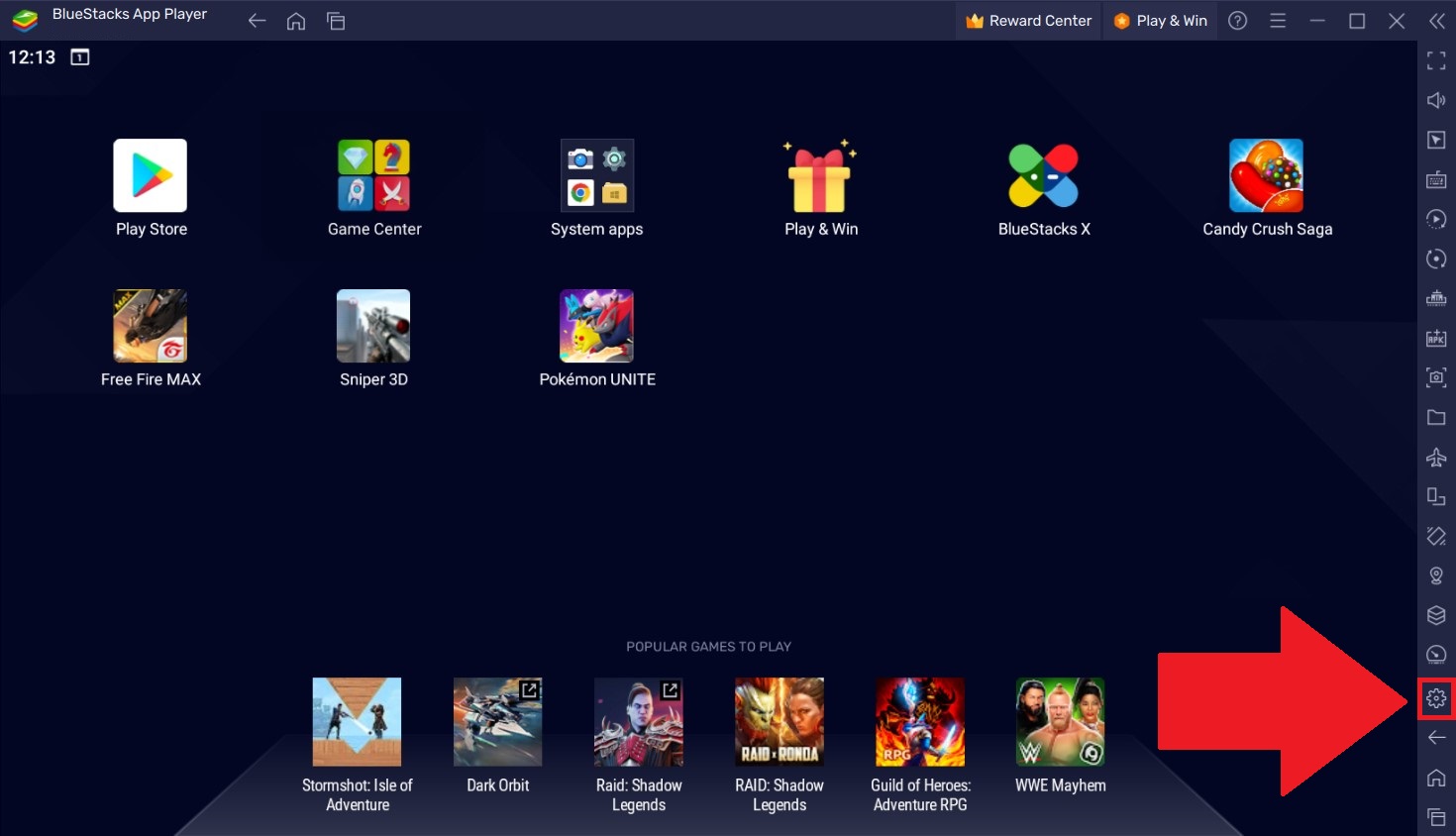 2. In the Settings menu, select the "Shortcuts" tab.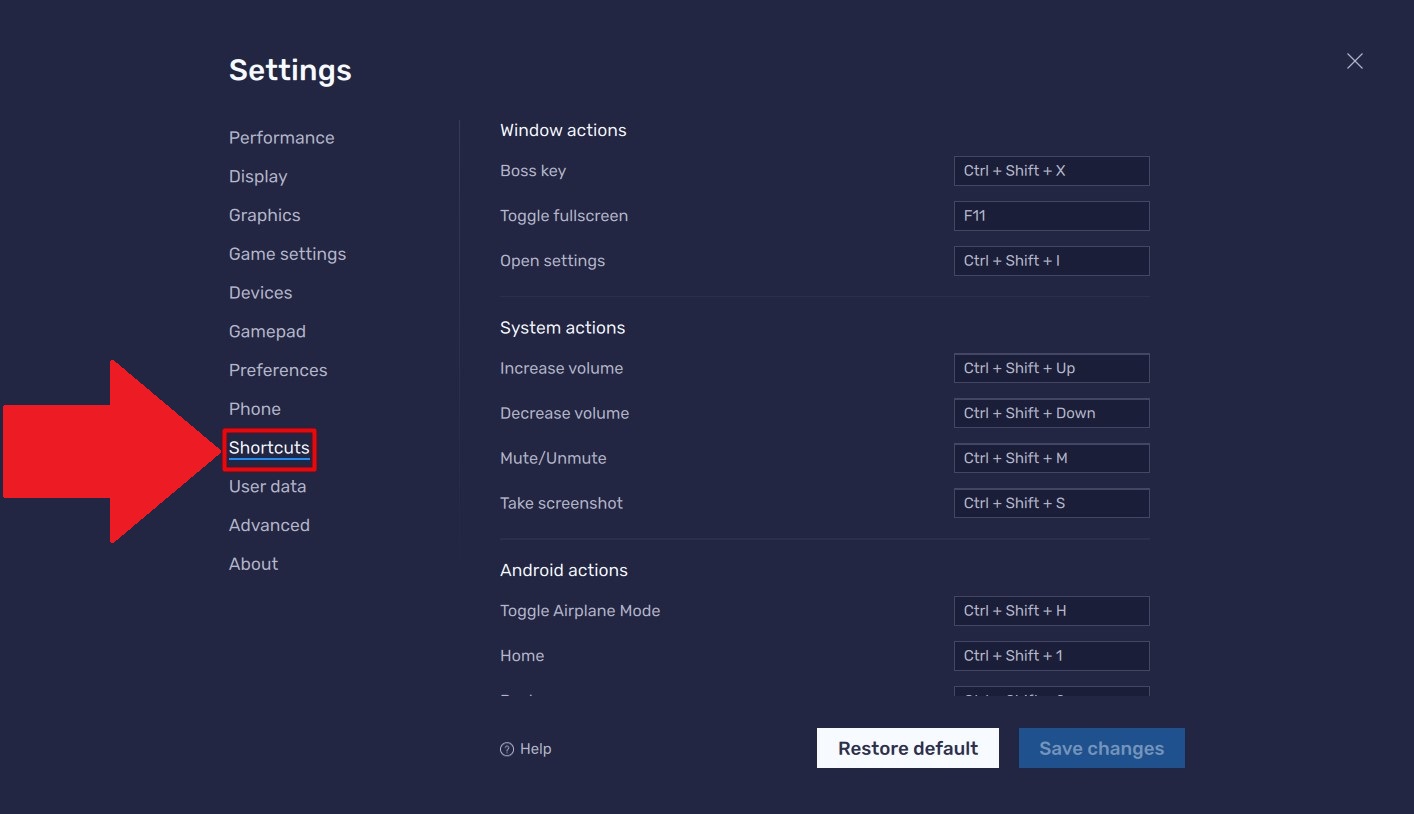 Here, you will find a plethora of functions to which shortcut keys have already been assigned. You can view all the shortcut keys by further scrolling down on this page.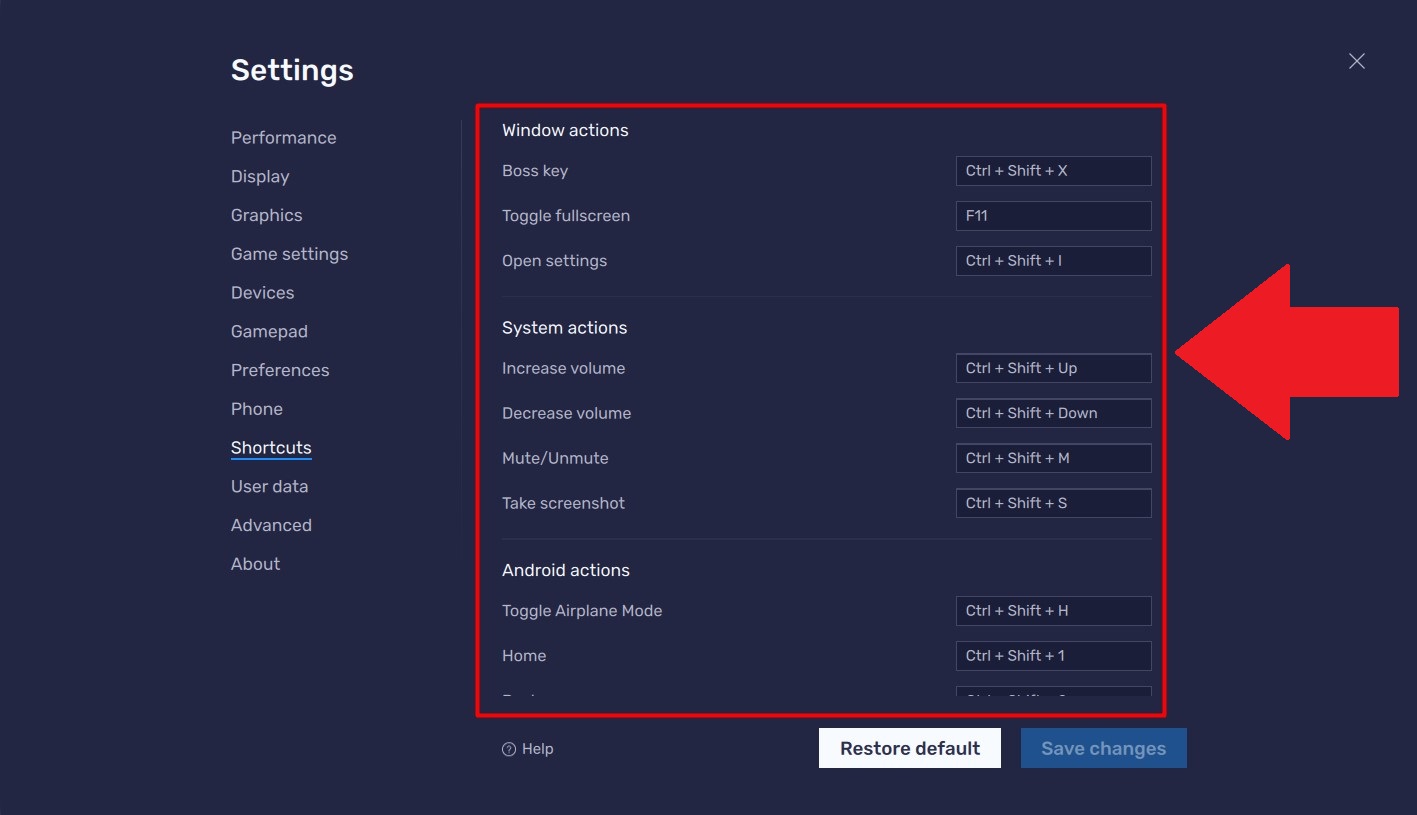 3. To edit the shortcut keys for an action, simply click on the box in front of the action and type in the new keys of your choice.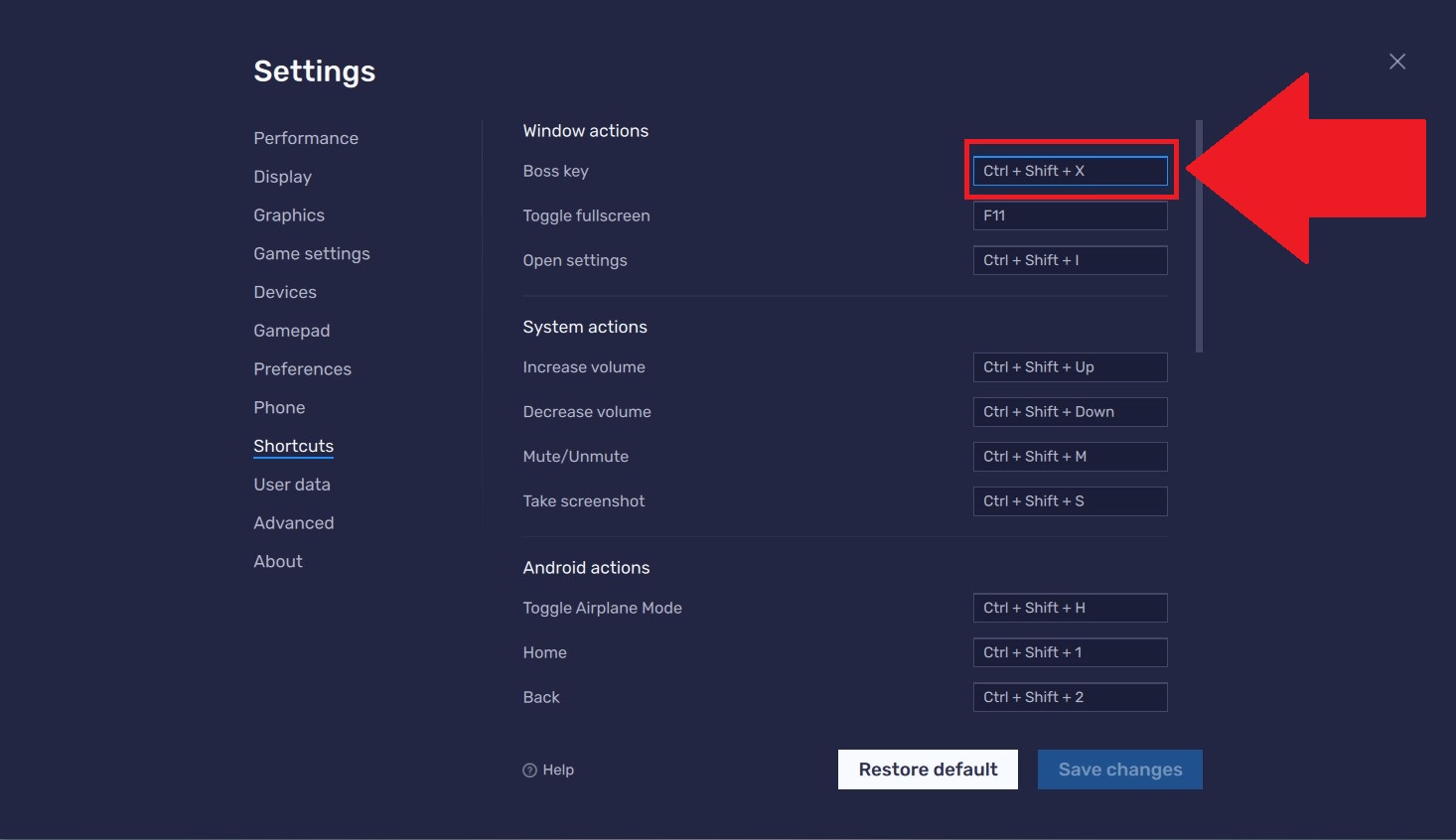 You can add the shortcut key in one of the following formats:
A single key of your choice
SHIFT + [key of your choice]
CTRL + [key of your choice]
ALT + [key of your choice]
CTRL + ALT + [key of your choice]
CTRL + SHIFT + [key of your choice]
ALT + SHIFT + [key of your choice]
CTRL + ALT + SHIFT + [key of your choice]
NOTE: Make sure that the key(s) you are about to assign is not already in use for a different action. Otherwise, a warning message will appear informing you that the shortcut key(s) are already in use for another action.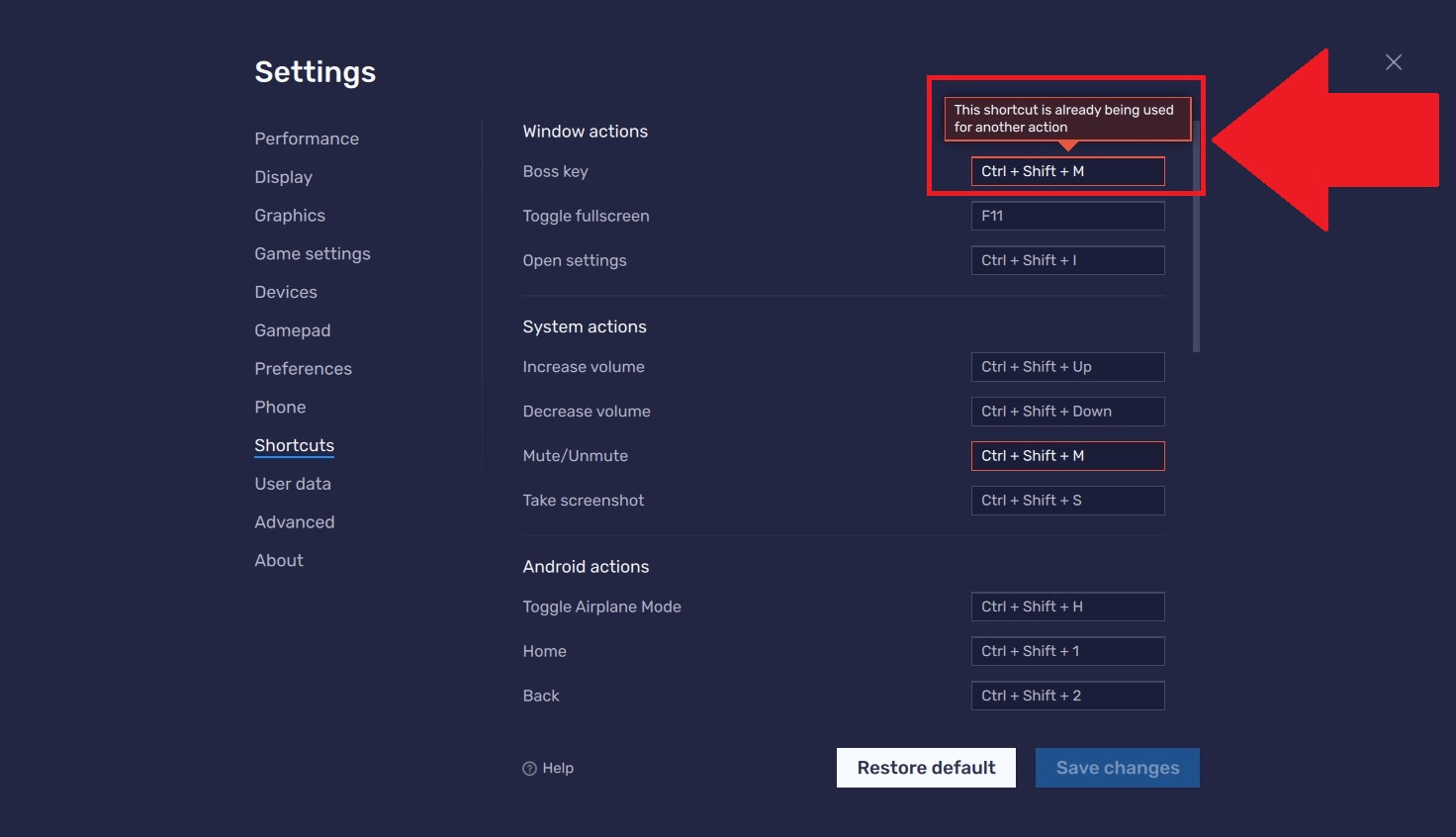 NOTE: While customizing the shortcut keys, we highly recommend that you do not assign the same keys to both BlueStacks functions and macros.
4. After making the desired changes, click on "Save changes" to activate the new shortcut keys. You will see a pop-up on the screen confirming that the changes have been saved.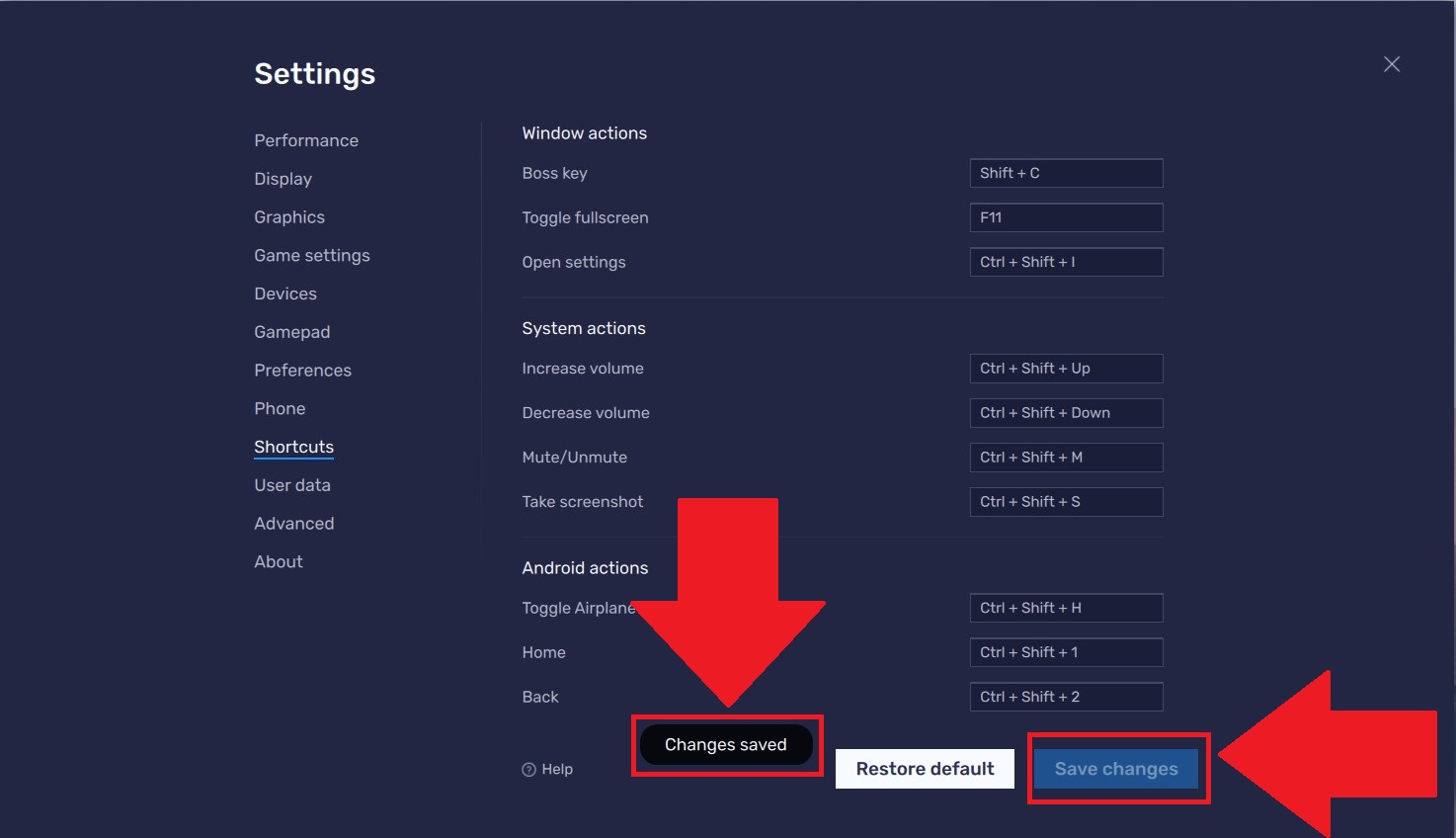 5. If at any point, you wish to revert to the default shortcut keys that are provided by BlueStacks, you may access the "Shortcuts" tab in the Settings menu and select "Restore default".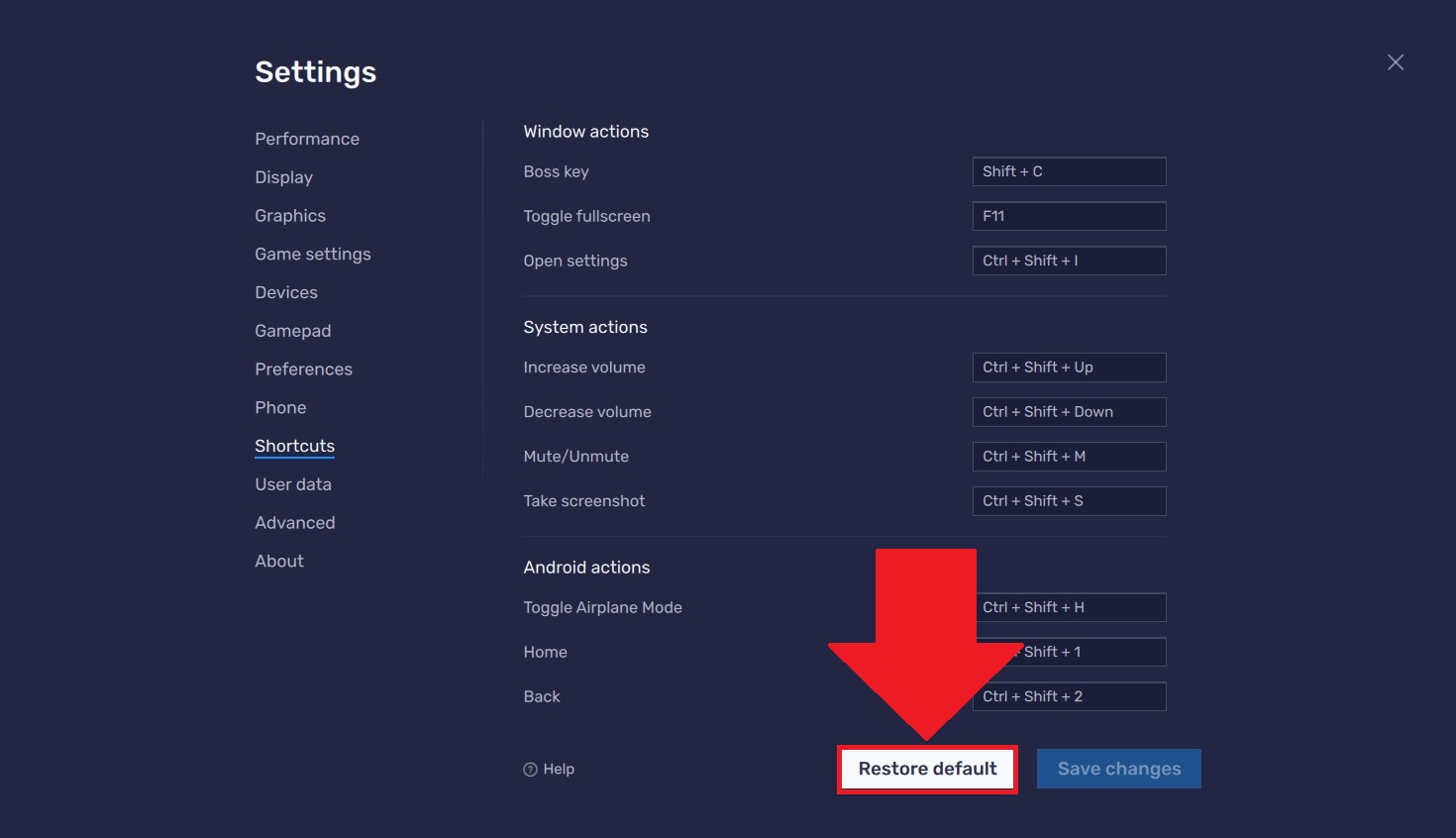 6. You will be asked for confirmation. Please select "Restore defaults", as shown below. All the shortcut keys will be reverted to their default values.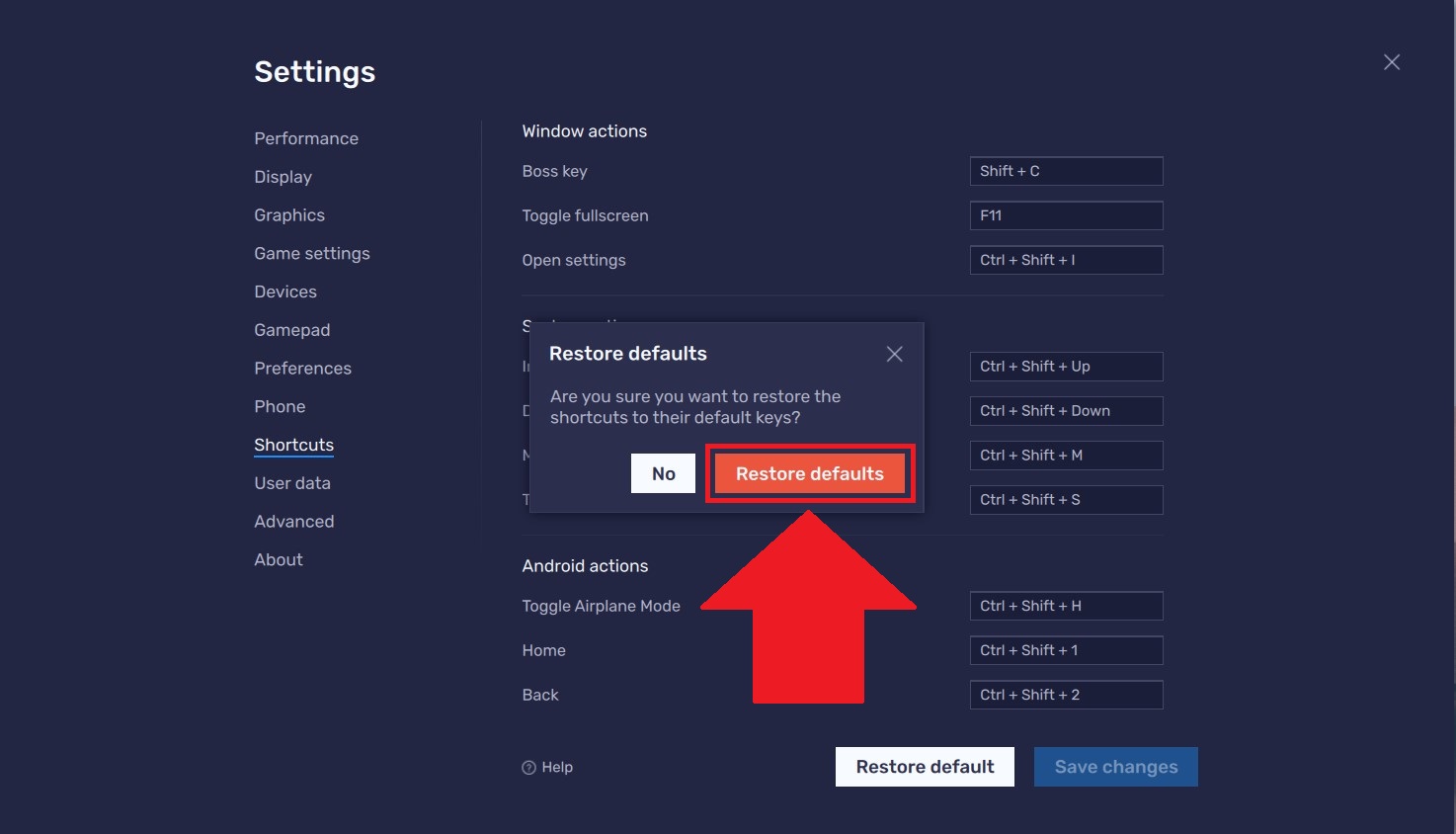 7. You may also view the shortcut keys assigned to the tools on the Side toolbar by hovering your cursor over any tool. You will then be able to see the name of the tool and its shortcut key under it.
---
Thank you for choosing BlueStacks 5. We hope you enjoy using it. Happy Gaming!