How will this help?
You can play any game in ultrawide screen resolution on BlueStacks 5. Playing in this resolution will make BlueStacks fit perfectly on 21:9 ultrawide monitors and increase your field of view (FOV) in different games.
This article will guide you on how you can set "Ultrawide" screen resolution on BlueStacks 5.
---
How can I do it?
1. Launch BlueStacks and click on the hamburger icon on the top right or the gear icon on the Side Toolbar to open the BlueStacks settings.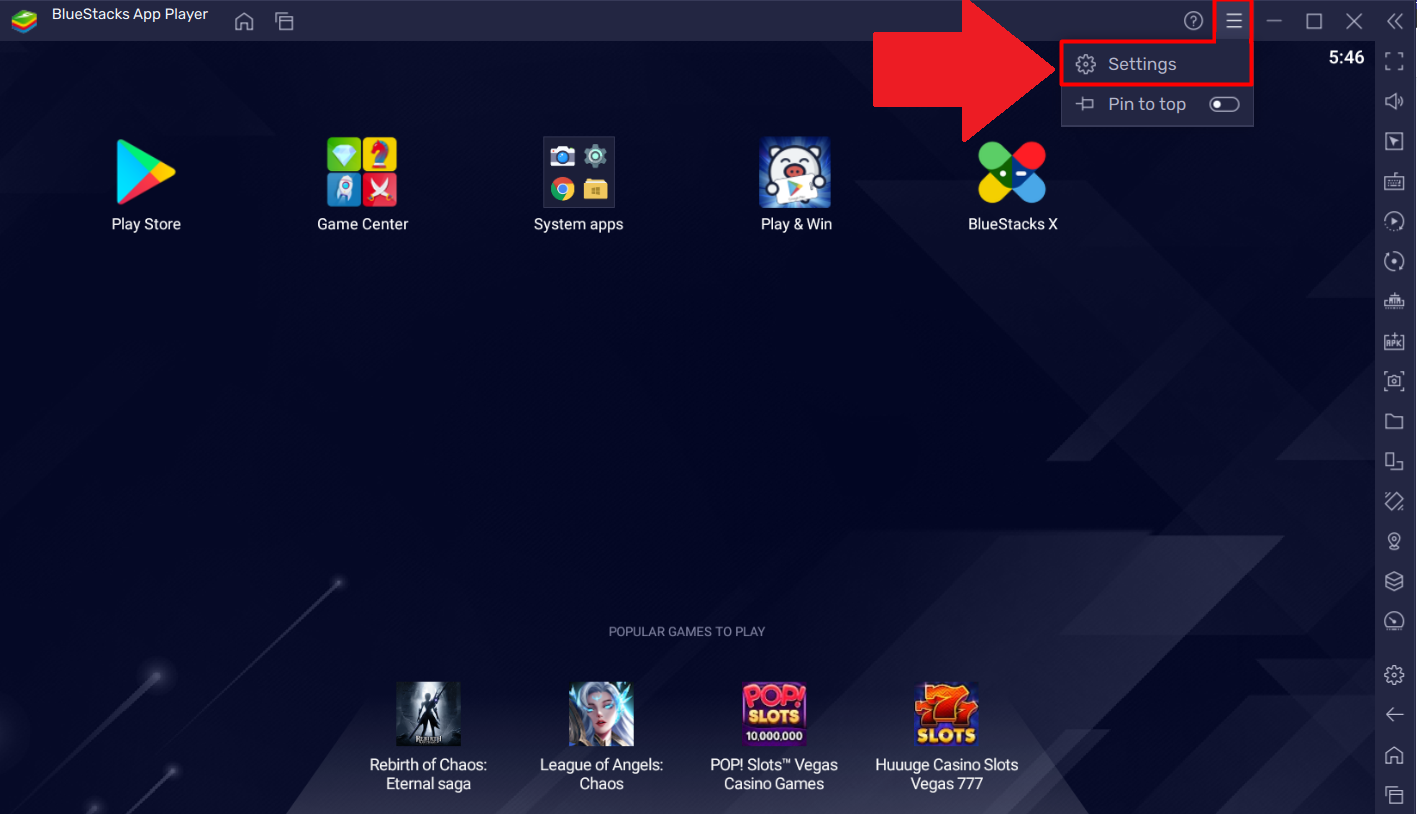 2. Click on the "Display" tab.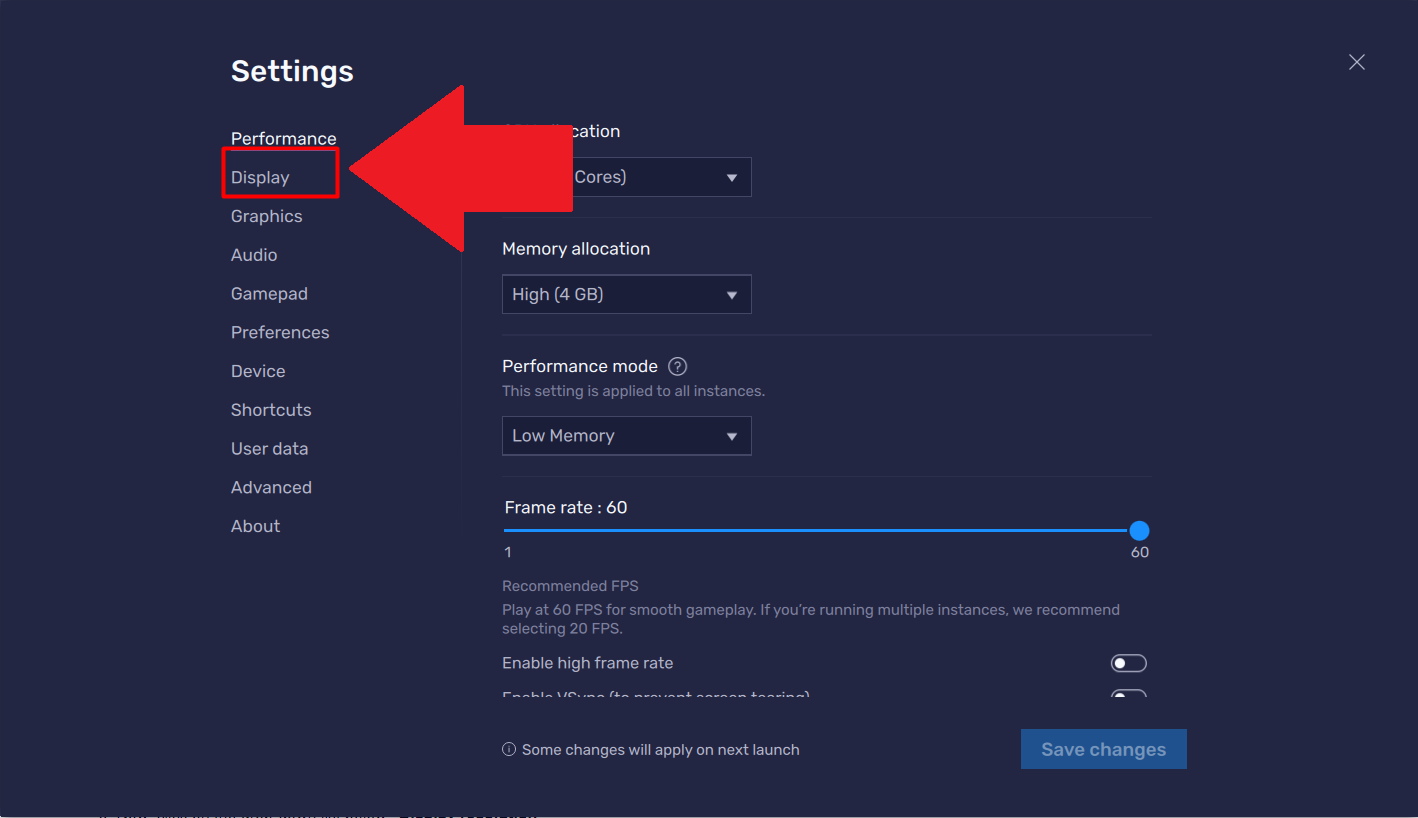 3. Now, click on the drop-down list below "Display resolution".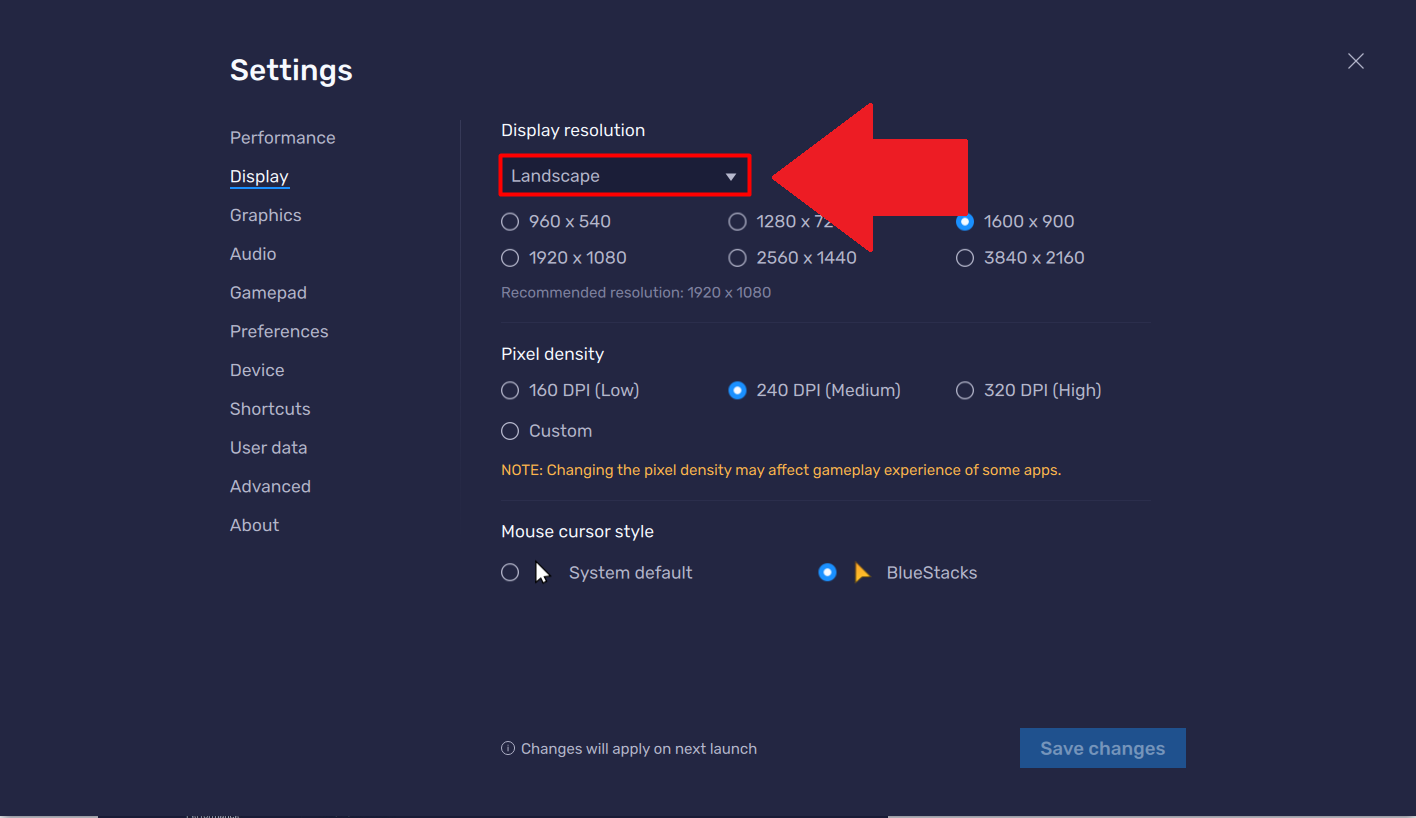 4. Here, select "Ultrawide" screen resolution from the drop-down list.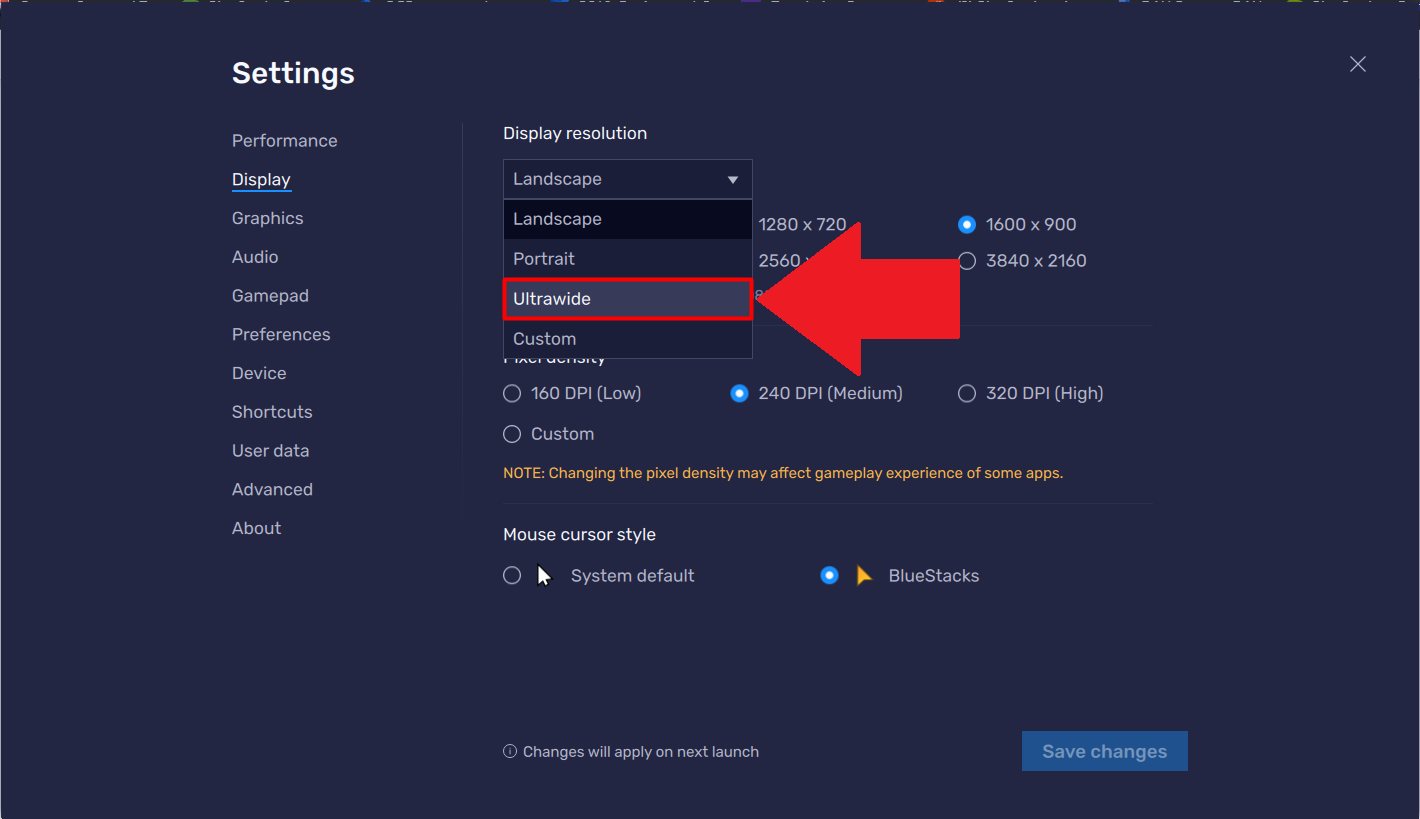 5. Next, you can select the screen resolution as per your preference from the available options, as shown in the image below.
For better display quality, BlueStacks recommends 2560 x 1080 resolution for "Ultrawide". By default, the recommended resolution of 2560 x 1080 is selected.
NOTE: The key controls at Ultrawide screen resolution may not work as expected in some apps. You can edit and create new key controls for these apps from the Controls Editor.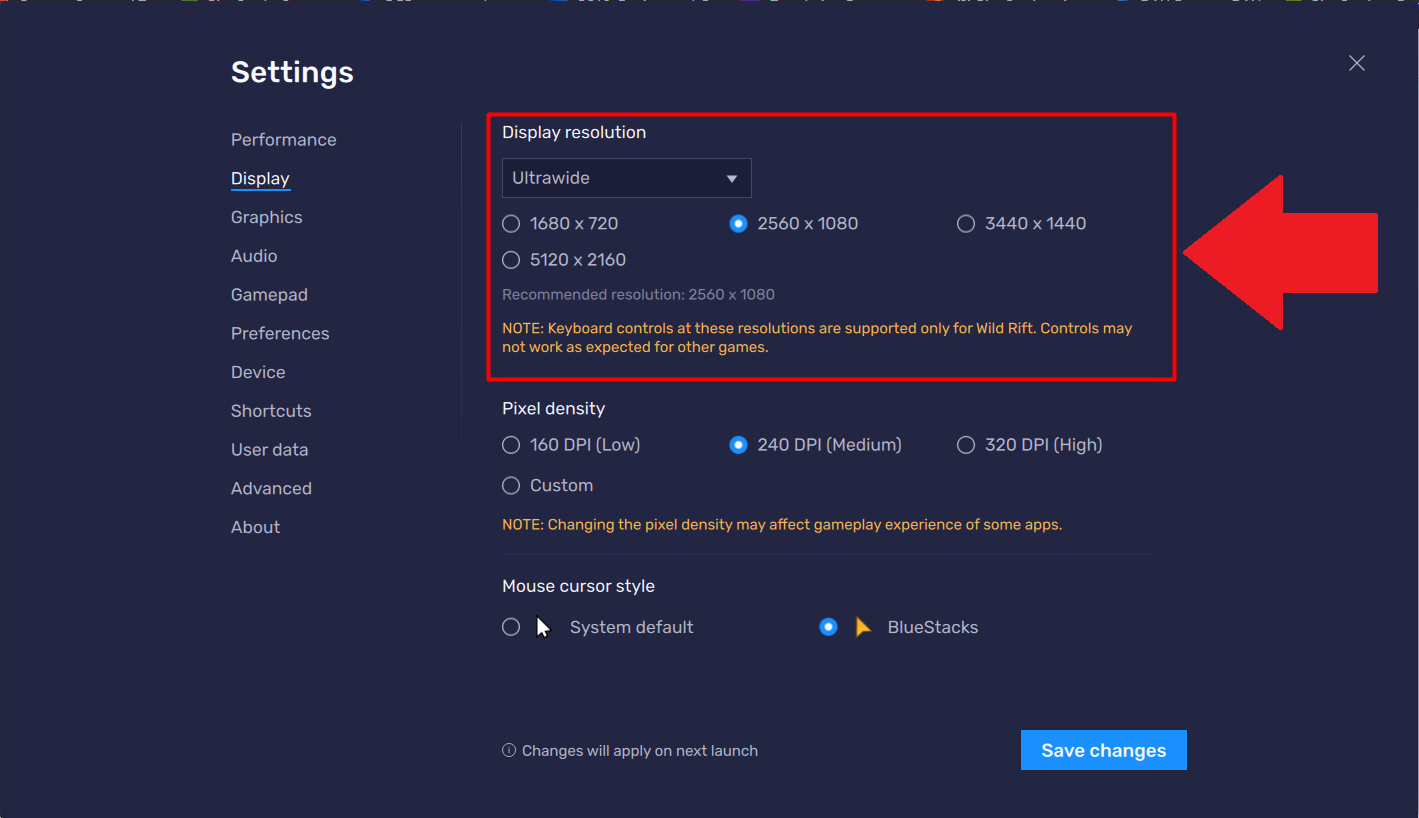 6. Click on "Save Changes" to continue.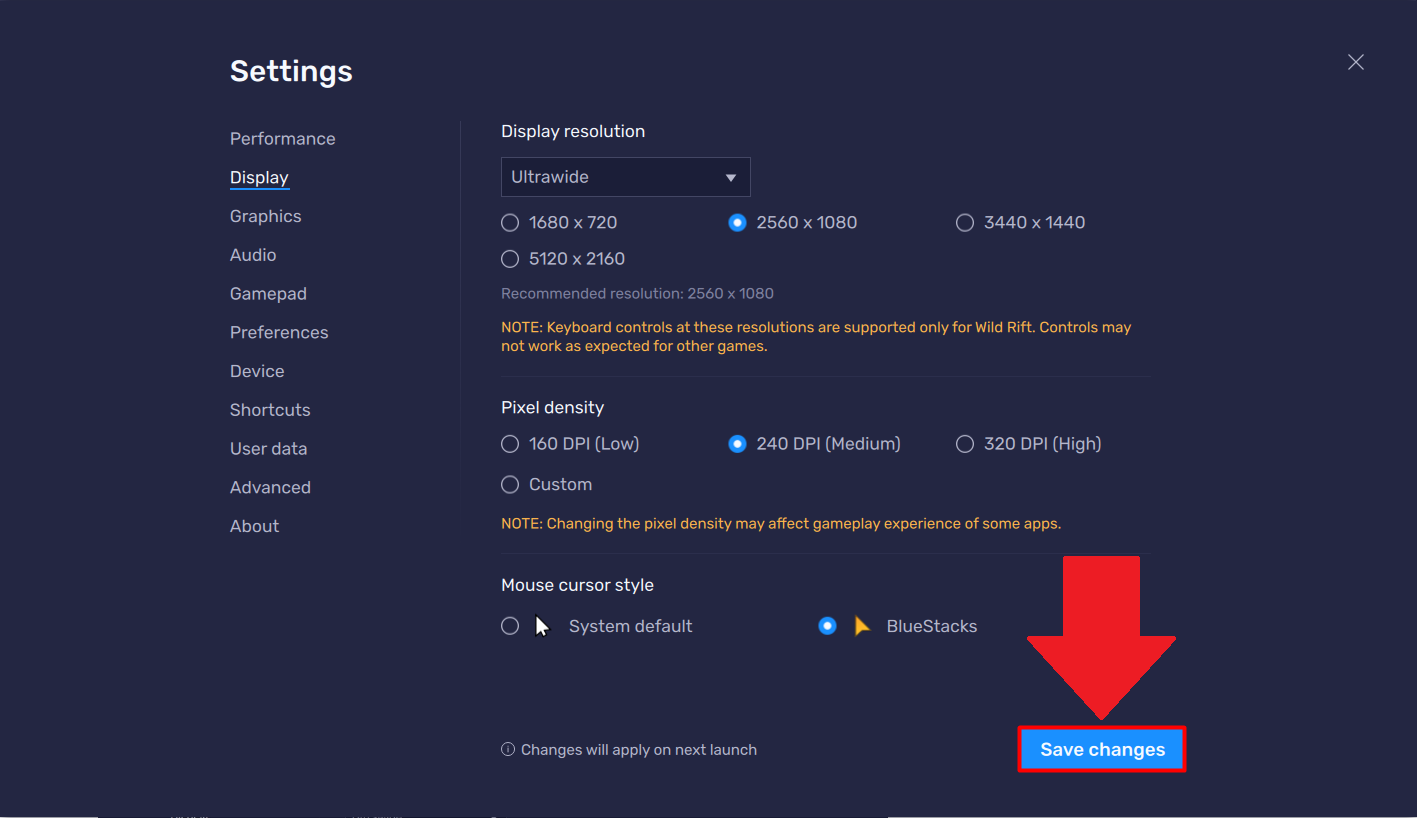 7. A message will now appear on your screen asking you to restart BlueStacks, to be able to use it in ultrawide screen resolution.
Click on "Restart now" to continue.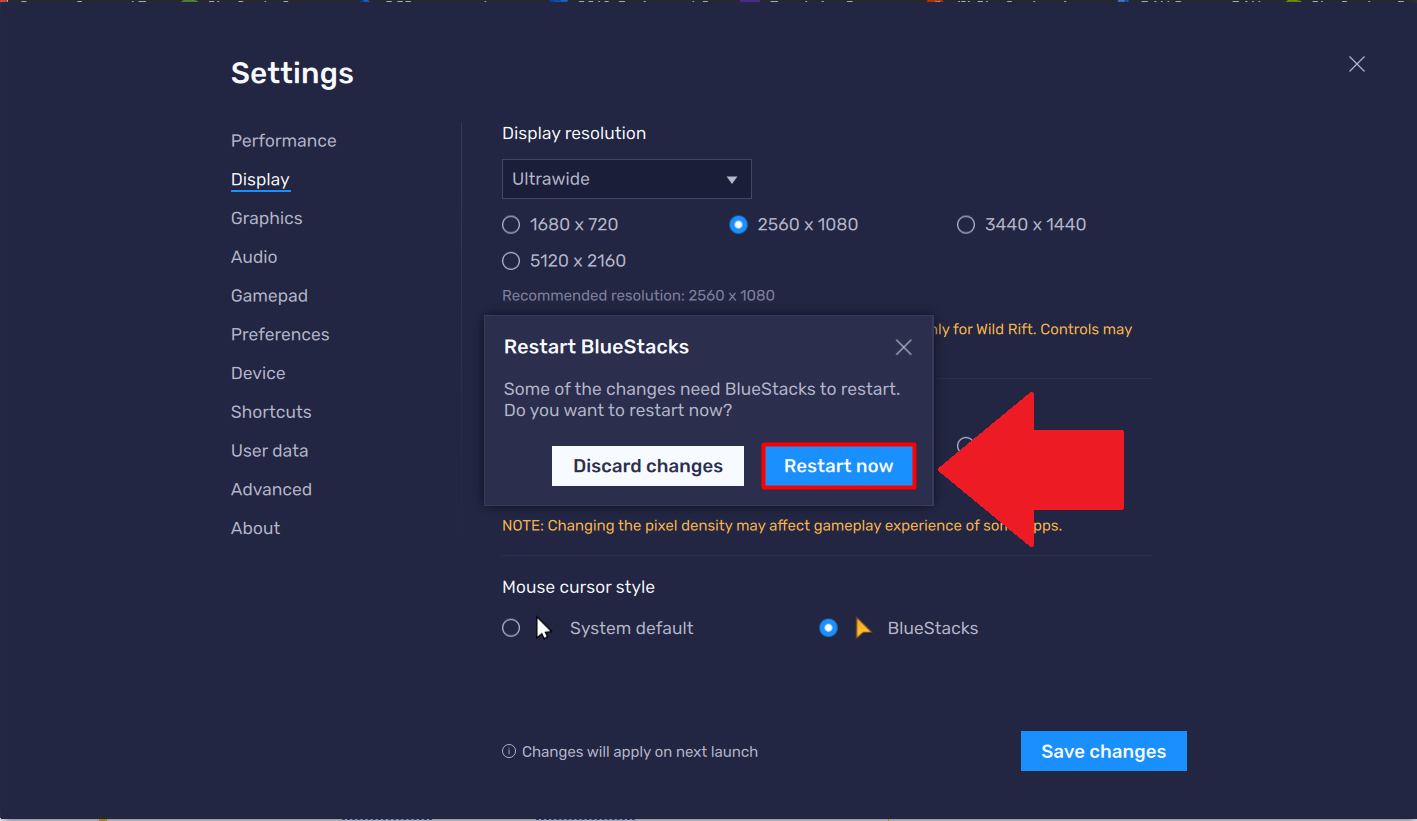 You can now play your games in Ultrawide screen resolution on BlueStacks 5.
---
Thank you for choosing BlueStacks. We hope you enjoy using it. Happy Gaming!