How will this help me?
You can play Battlegrounds Mobile India using smart controls on BlueStacks 5.
These allow you to perform different in-game actions much more quickly and efficiently thereby tremendously enhancing your gameplay experience. You can learn more about:
---
What are the benefits of smart controls?
Smart controls in Battlegrounds Mobile India provide you the following benefits.
Automatically enter/exit shooting mode.
On-screen controls will appear only when needed.
Works with all game modes such as Classic Battle Royale and Team Deathmatch.
Supports all driving modes for a smoother driving experience.
Removal of unnecessary on-screen controls offers an enhanced immersive experience.
Smart controls work across all device profiles and BlueStacks resolutions.
These benefits are explained in more detail below.
1. You won't have to enter or exit shooting mode by pressing F1 or any other assigned key, when starting or ending a match.
Smart controls will detect whether you're on a menu screen or in a match and enter shooting mode automatically, based on the situation.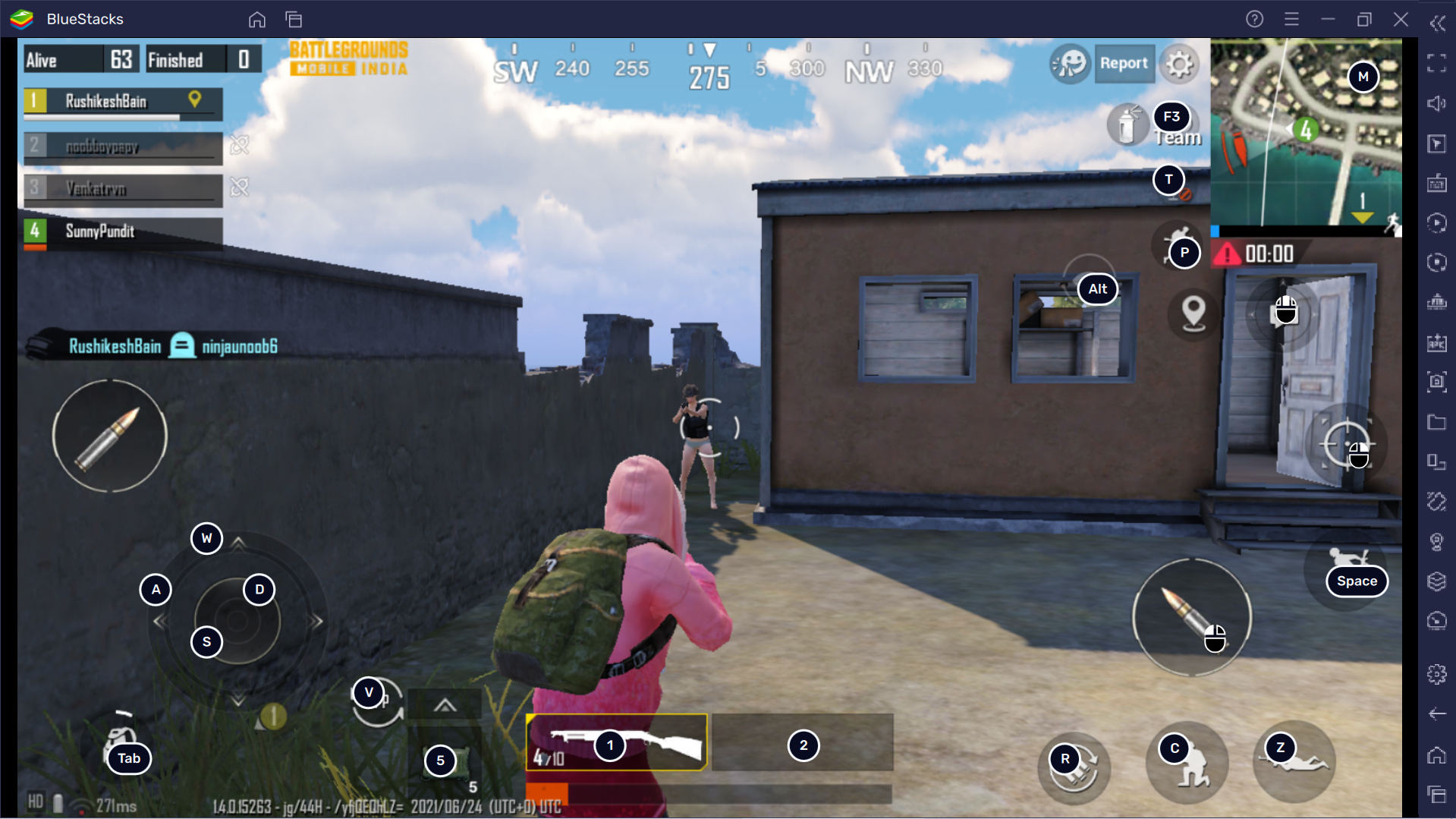 2. Only relevant controls will appear for the in-game actions that can be performed at any given moment. For example, you will only see the controls for entering/exiting a vehicle when you can actually perform these actions in Battlegrounds Mobile India.
When you're not near a vehicle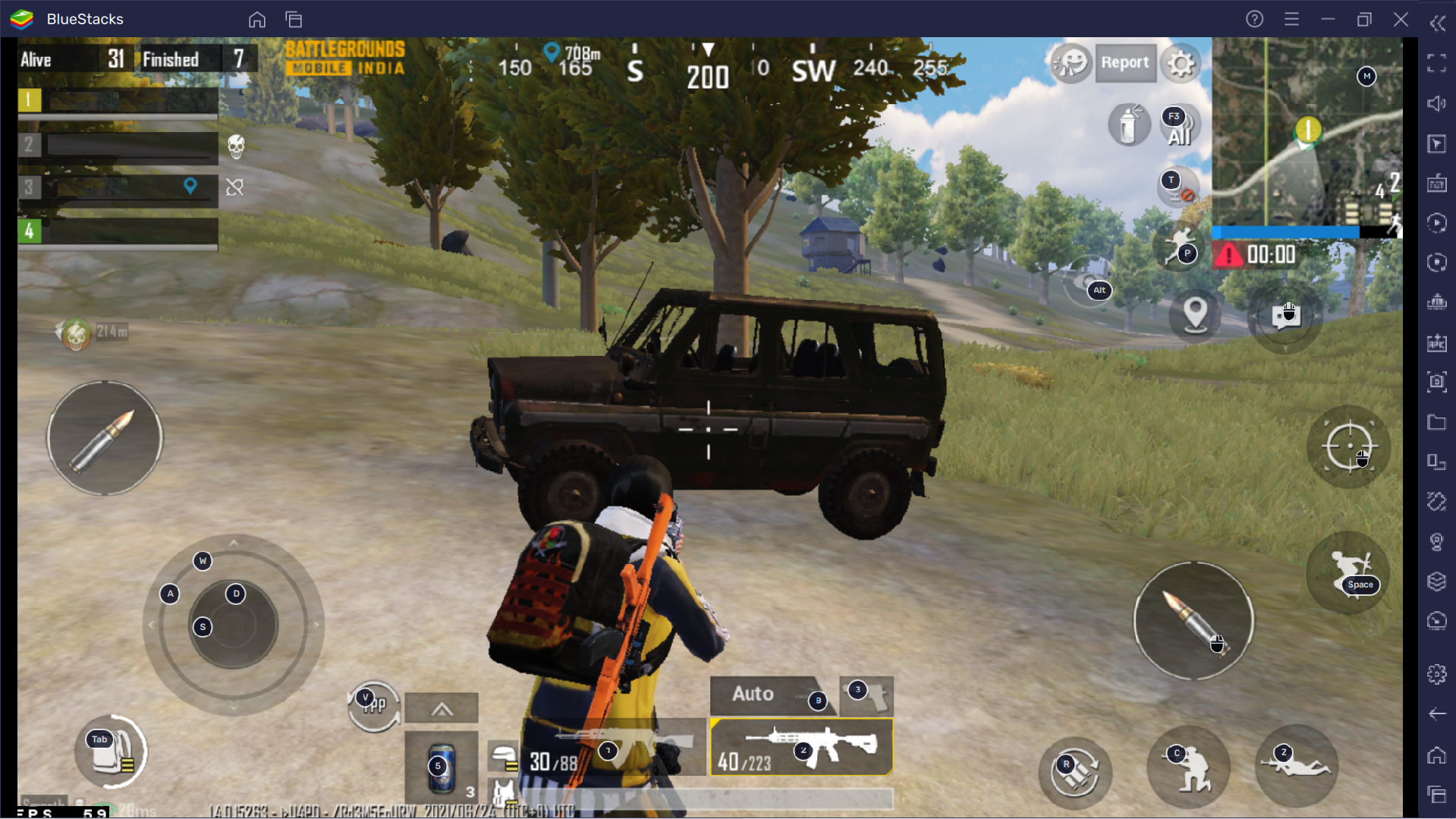 When you're near a vehicle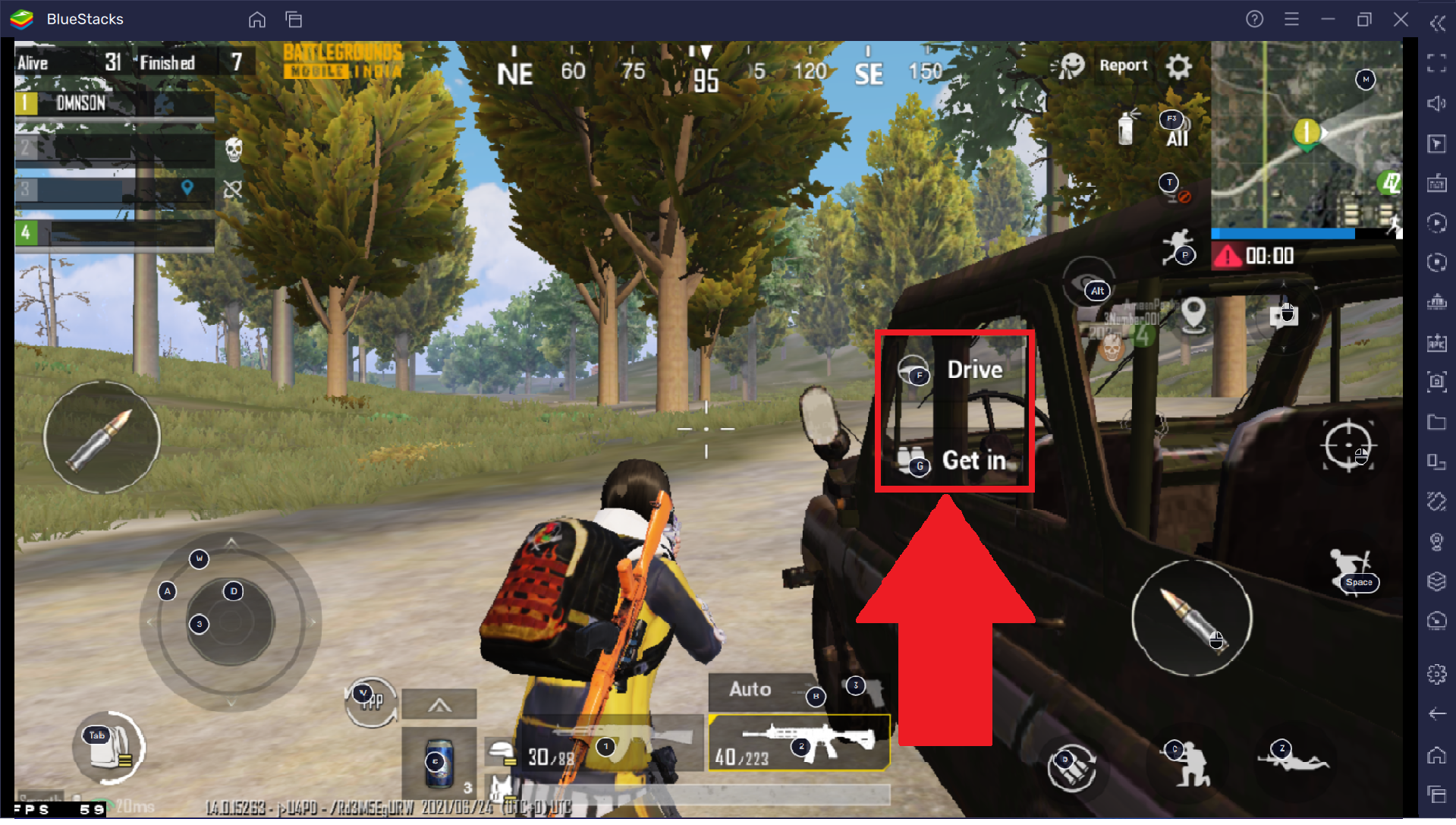 3. Smart controls won't cover your gameplay screen and allow you to see more of the in-game action. This will lead to a more immersive experience while playing Battlegrounds Mobile India on BlueStacks 5.
With smart controls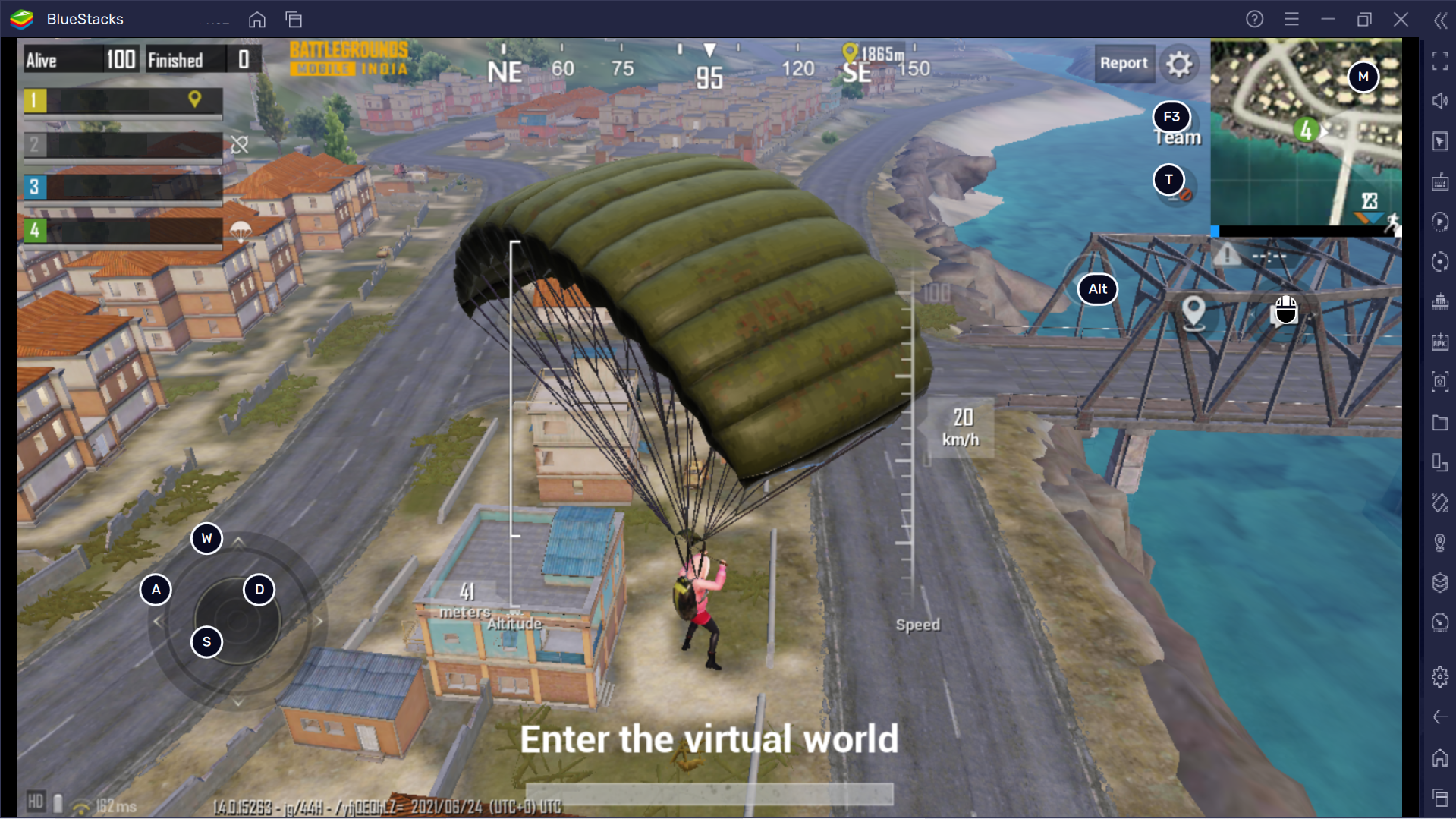 Without Smart controls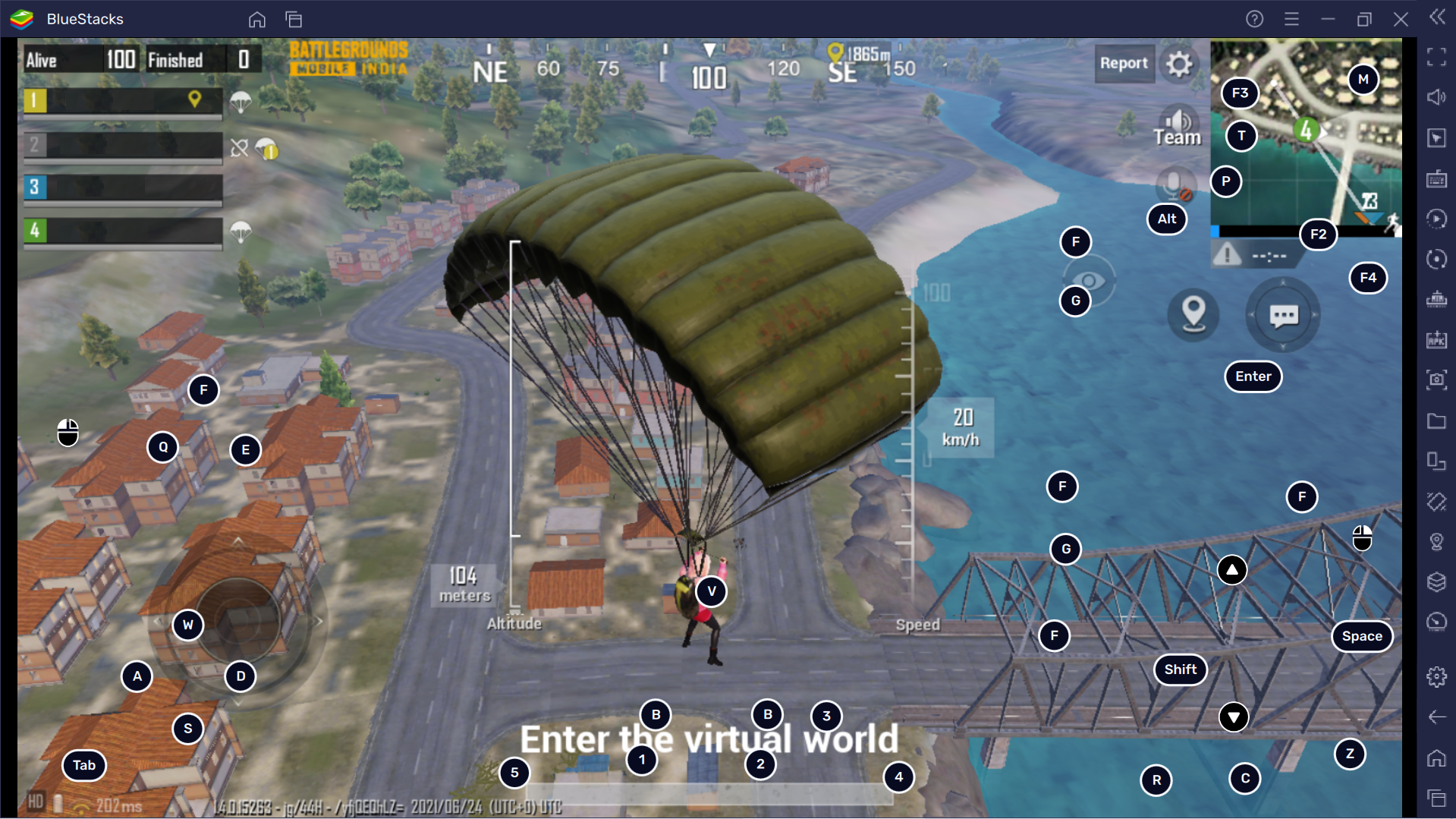 4. Smart controls will work in all the game modes in BGMI. Whether you're playing the classic Battle Royale, Team Deathmatch and more, smart controls will automatically detect the game mode and efficiently function on all of them.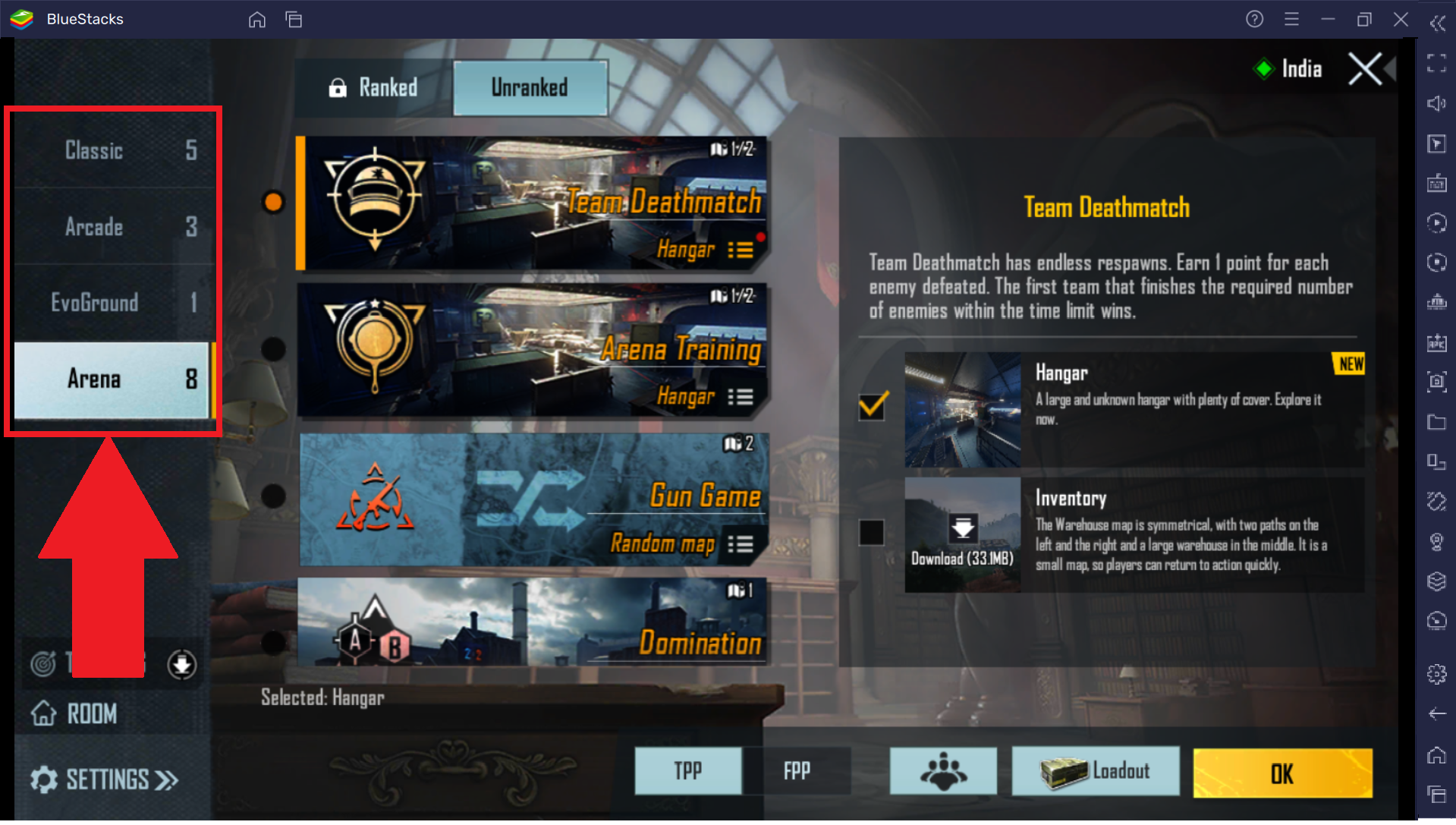 5. Smart controls work with all the driving modes in Battlegrounds Mobile India. You can choose from button controls, single joystick or split joystick and smart controls will adjust themselves based on your choice. This will provide you a seamless driving experience in the game.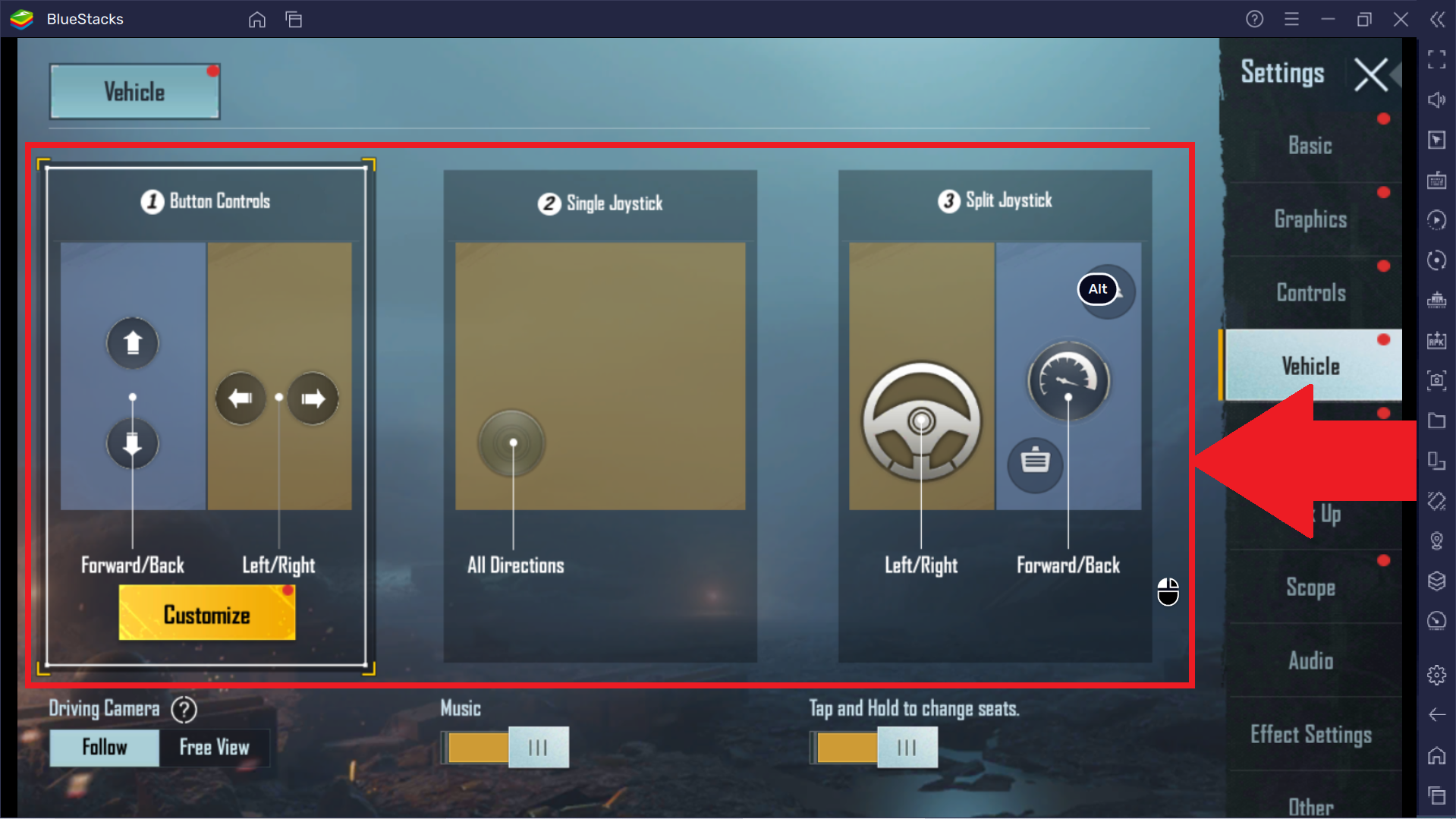 6. While playing Battlegrounds Mobile India, smart controls will provide a very responsive gaming experience and they work flawlessly on:
All device profiles
All resolutions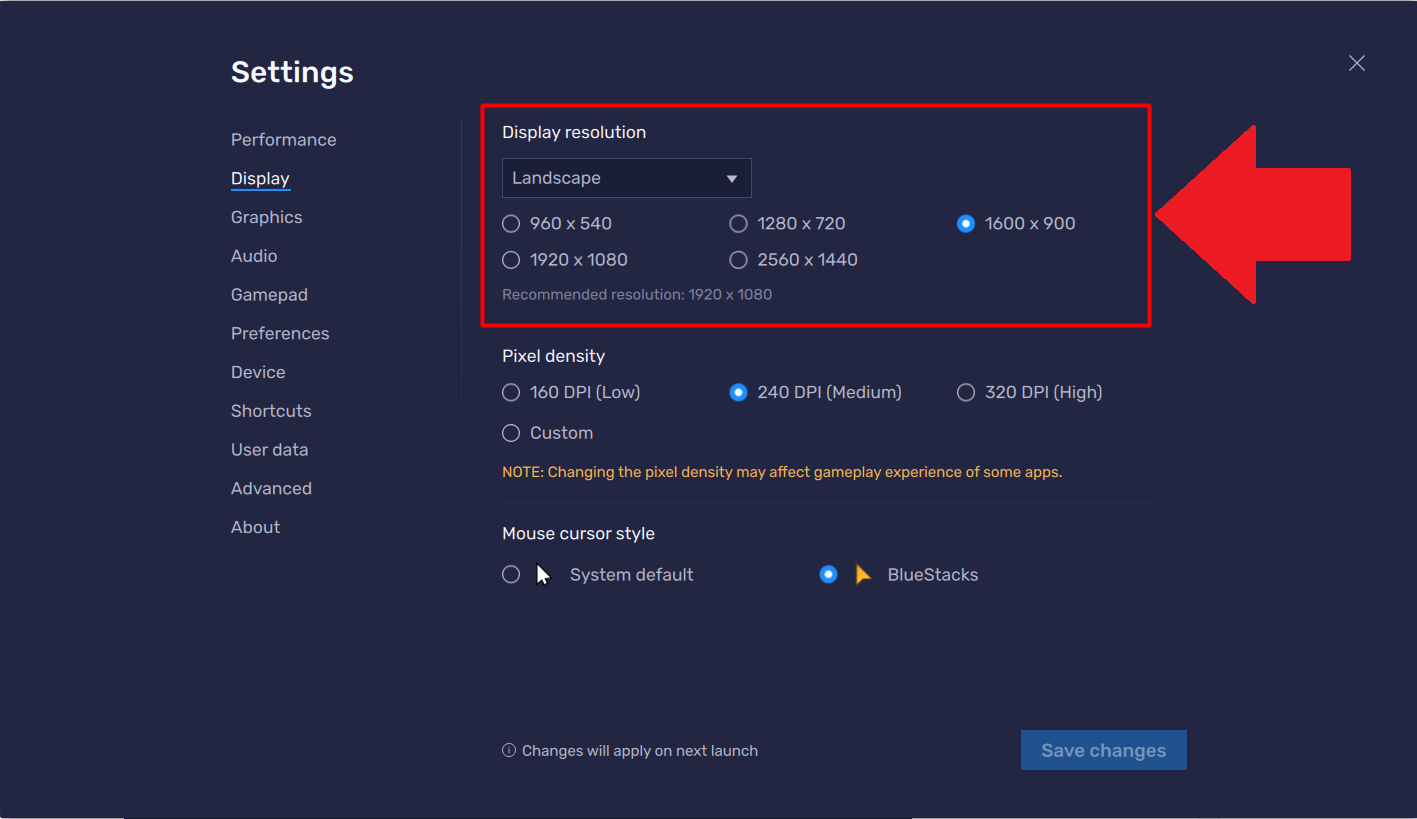 ---
How can I use smart controls in Battlegrounds Mobile India?
Smart controls are enabled by default in BlueStacks 5.0.250 or above. However, you can also select Smart controls for Battlegrounds Mobile India by following the steps below.
1. After launching Battlegrounds Mobile India, left-click on the "Game controls" button from the Side Toolbar, as shown below.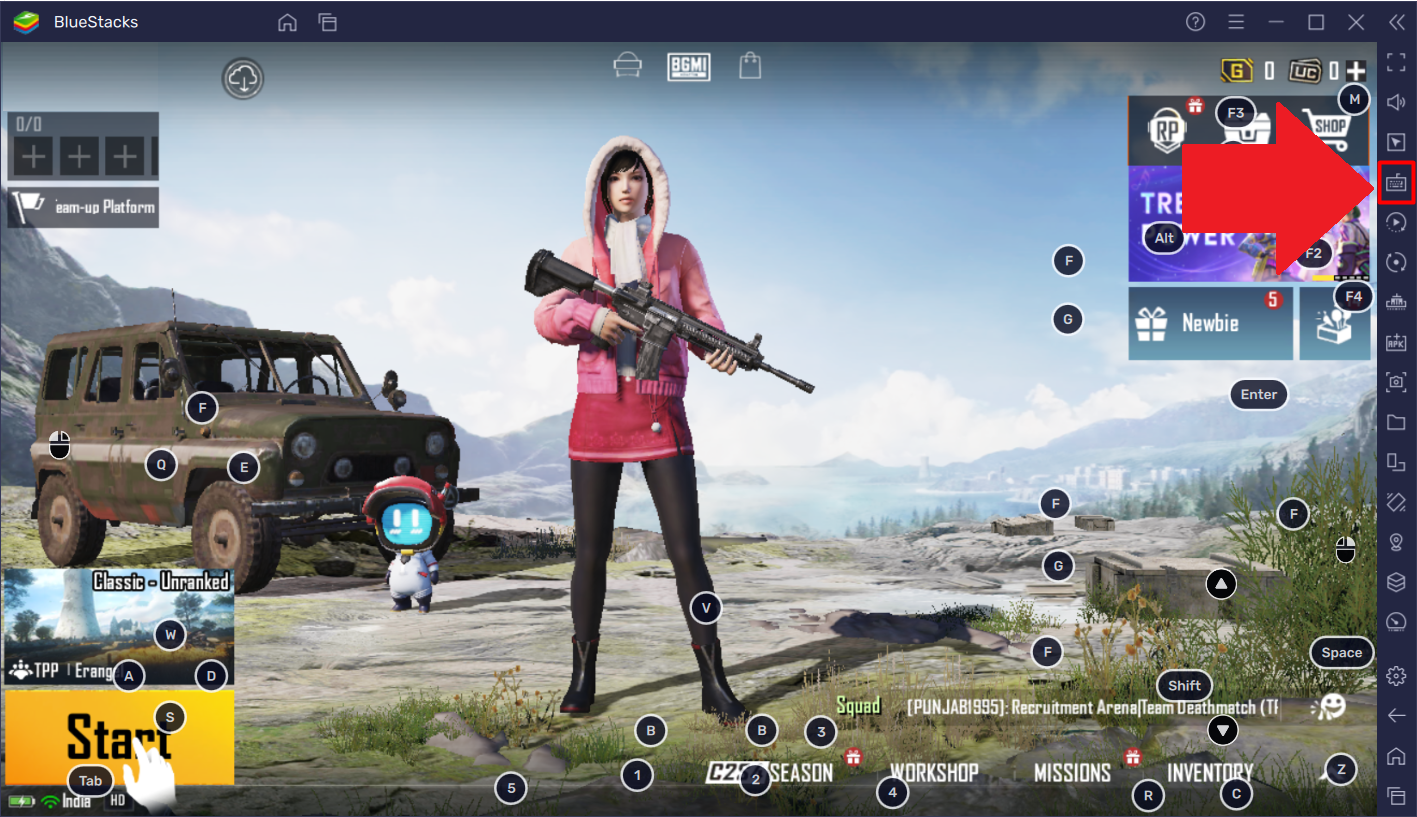 2. Within the Game controls menu, click on the drop-down menu under "Scheme".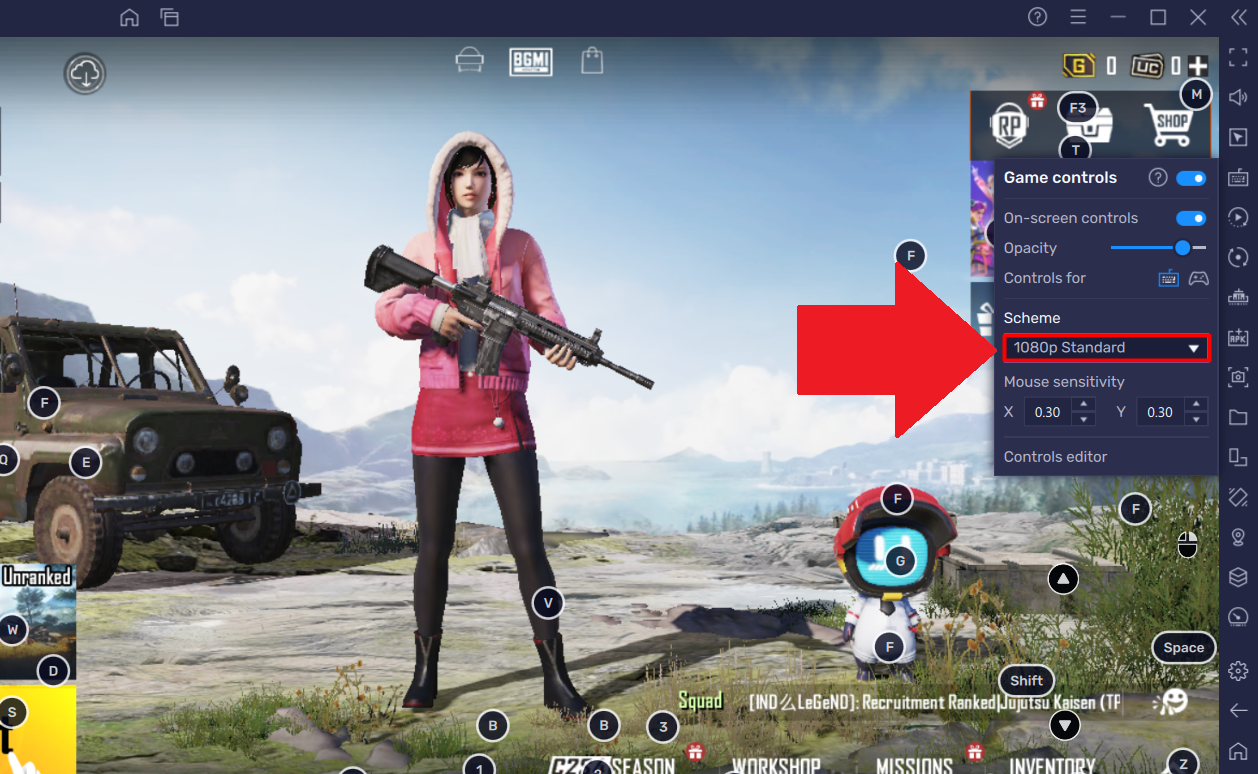 3. Here, select the "Smart control" scheme, as shown below.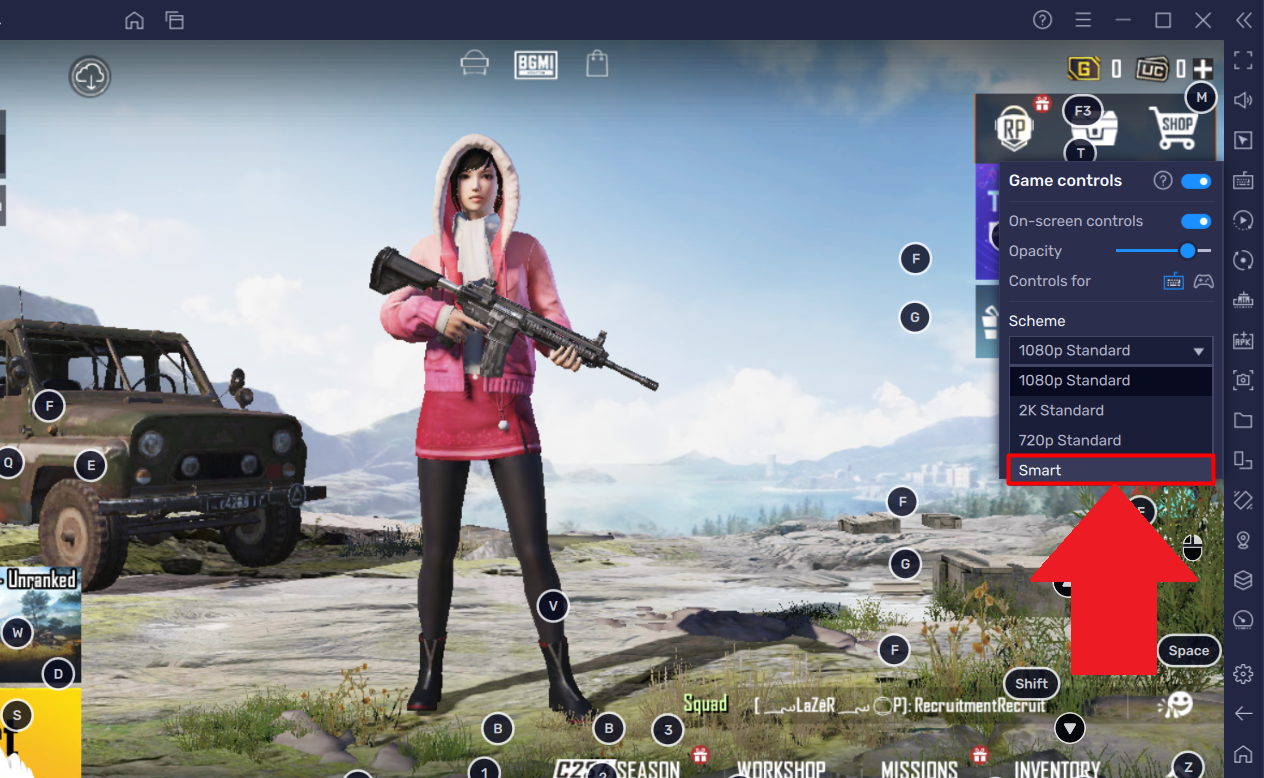 4. Lastly, click on the gameplay screen to begin playing Battlegrounds Mobile India using smart controls.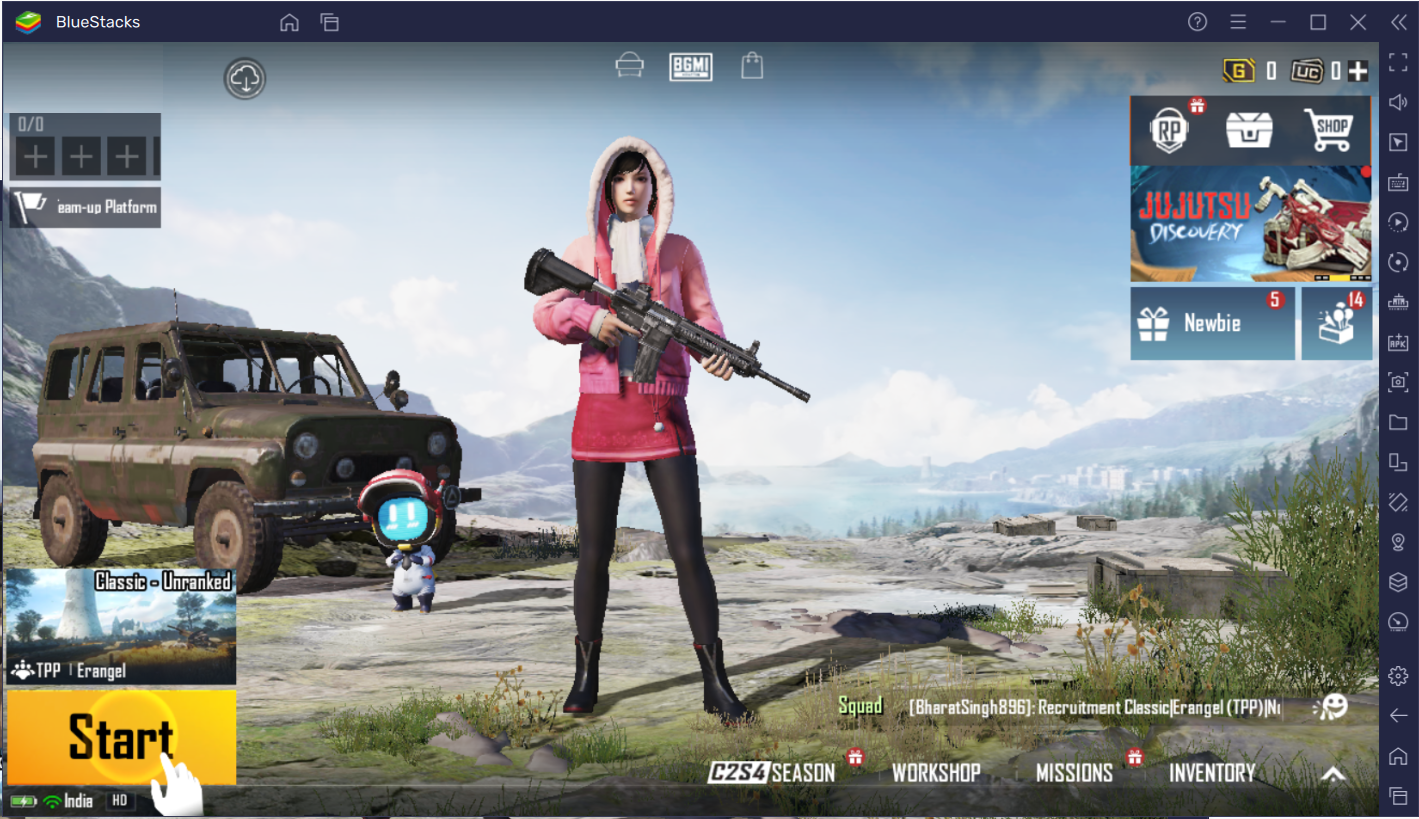 ---
Have some questions?
Q. Smart controls have stopped working for me or are not available even after updating BlueStacks. How can I resolve this?
A. To resolve this, click on the cloud icon in the Controls Editor to update the game controls, as shown in the image below.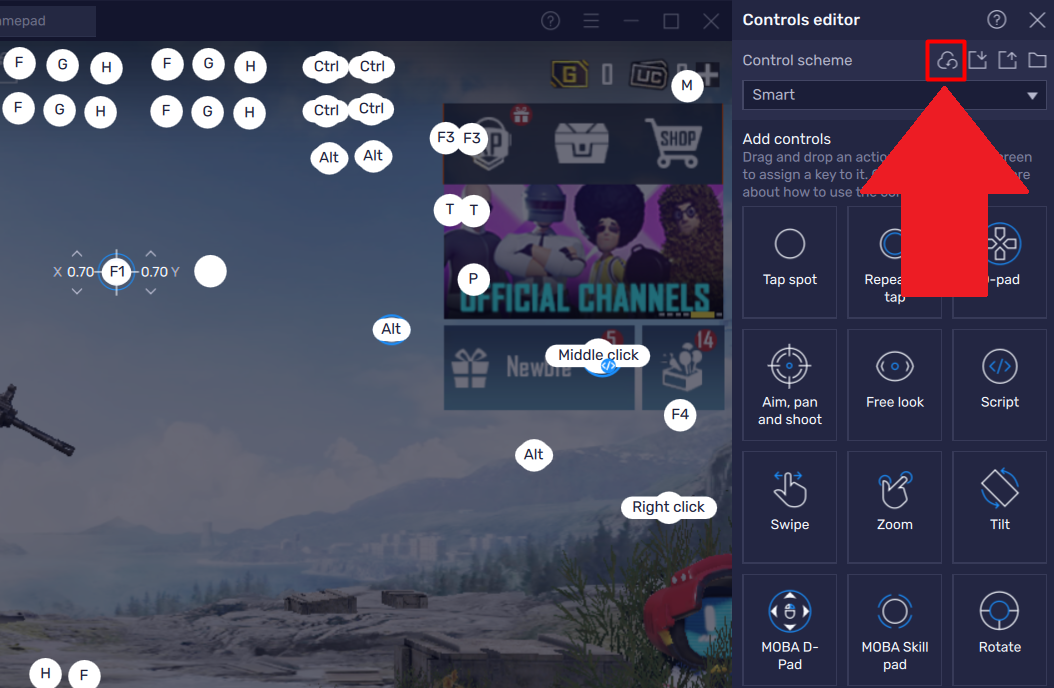 You can read this article for the detailed steps to do this.
Q. Why am I not able to play Battlegrounds Mobile India at more than 720p in-game resolution?
A. As of now, Battlegrounds Mobile India only supports up to 720p in-game resolution. You will be able to play at a higher resolution as soon as the game begins providing support for them.
---
Thank you for choosing BlueStacks 5. We hope you enjoy using it. Happy Gaming!