What are the available gamepad settings?
You can play your favorite games using gamepad controls provided by game developers or key controls created/provided on BlueStacks 5. To learn more about gamepad settings on BlueStacks 5, click on any of the links below:
Watch this video to learn about applying the right settings for your gamepad.
---
How can I enable gamepad support on BlueStacks 5?
Firstly ensure that "Gamepad detection" is enabled within the Settings menu on BlueStacks 5 by following the steps given below.
1. Launch BlueStacks 5 and open the Settings menu by clicking on the gear icon on the Side toolbar.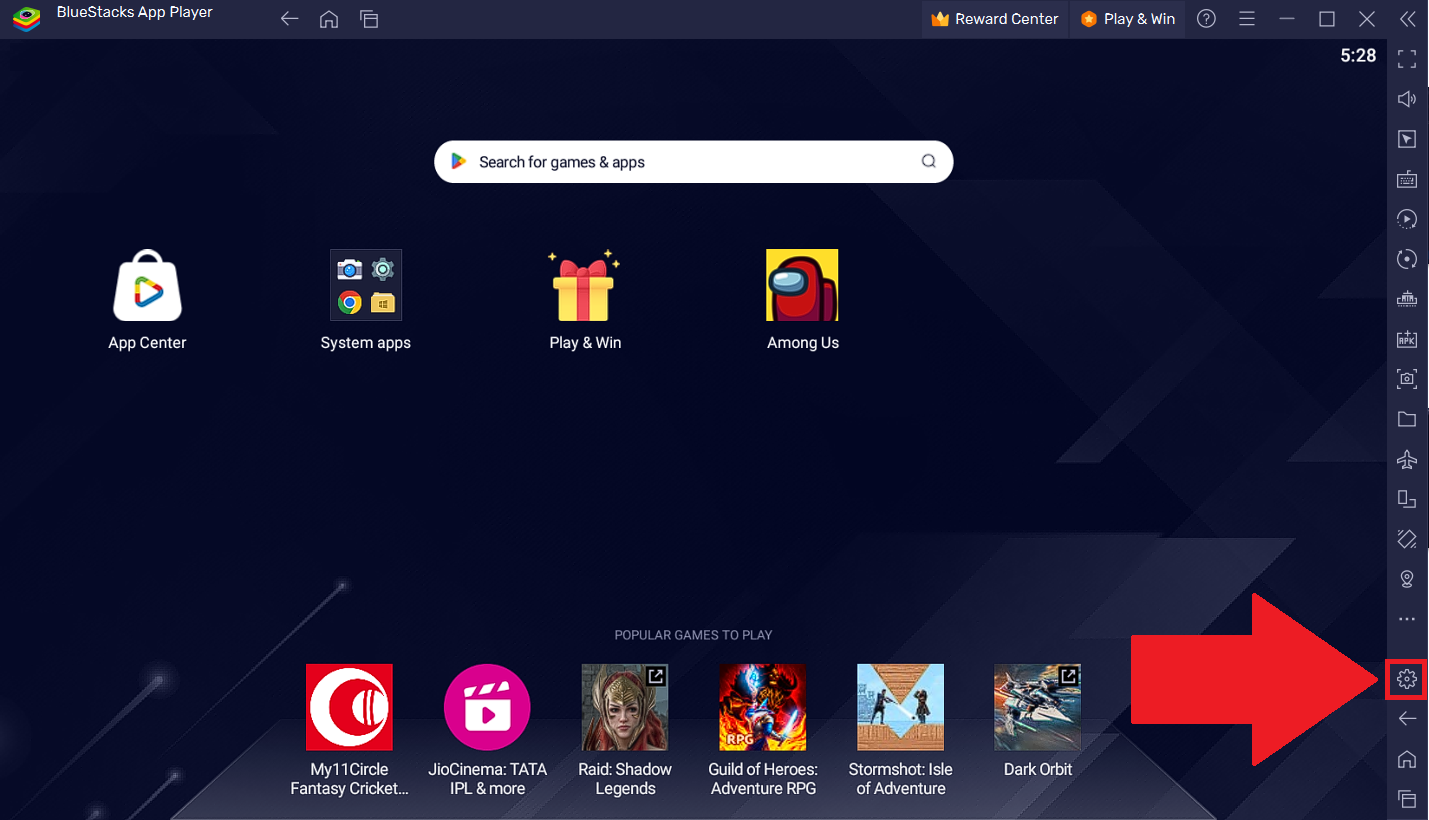 2. Click on the "Gamepad" tab and under "Gamepad detection" ensure that the slider is blue, indicating that Gamepad detection is enabled. If it is disabled, toggle the slider to turn it "ON".
NOTE: This option is set to "ON" by default. To use controllers, this setting must remain enabled.
---
How can I select the right input settings for my gamepad?
1. From the dropdown menu under "Gamepad input settings", select any of the following:
ON: It will activate in-built gamepad controls, if available, that are provided by game developers.
OFF: It will enable gamepad controls created/provided on BlueStacks 5 for all games.

AUTO: This default setting automatically selects the optimum controls for the best experience.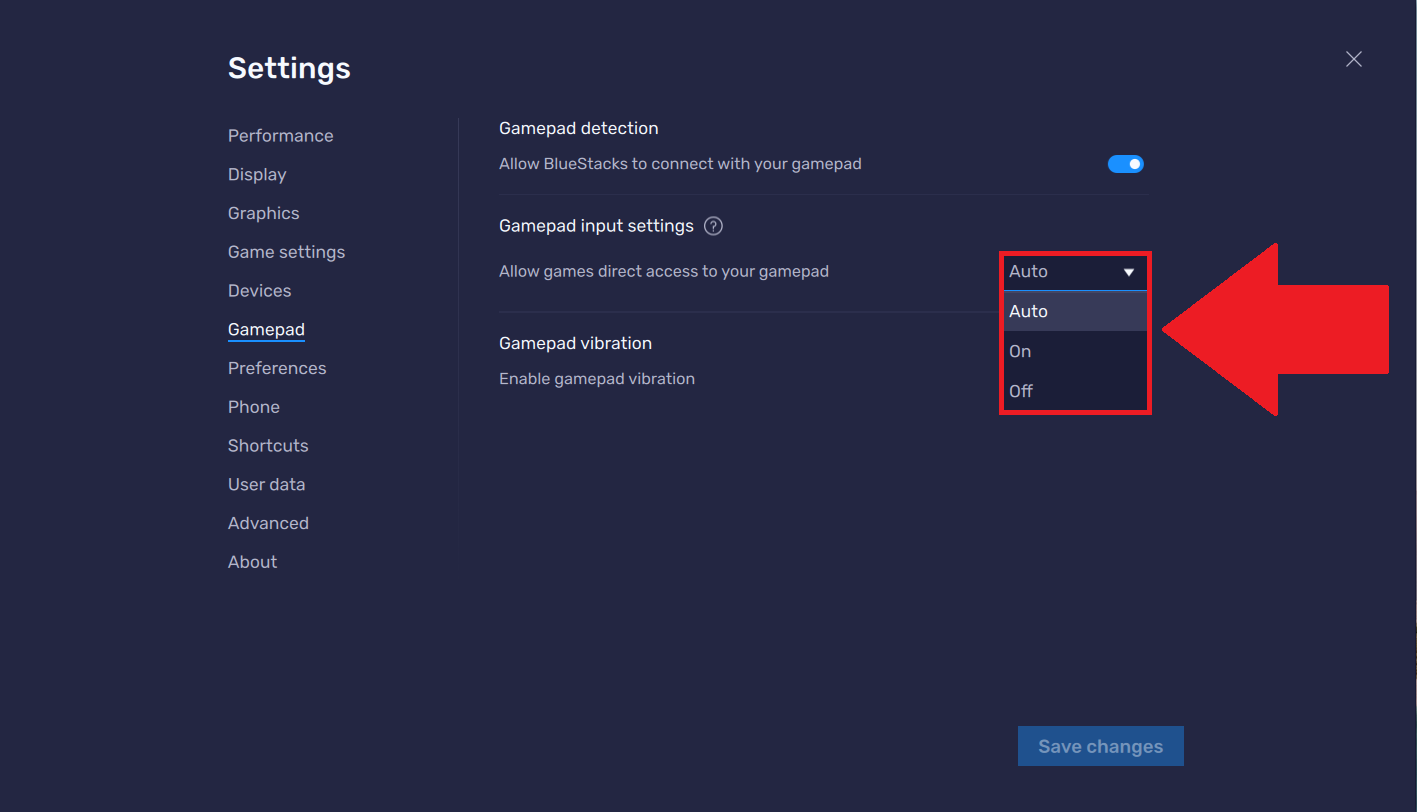 2. Once you have selected the desired settings, click on "Save changes".
---
How can I change the vibration settings for my gamepad?
1. Head over to the "Gamepad" tab and under "Gamepad vibration", click on the slider to enable or disable gamepad vibration.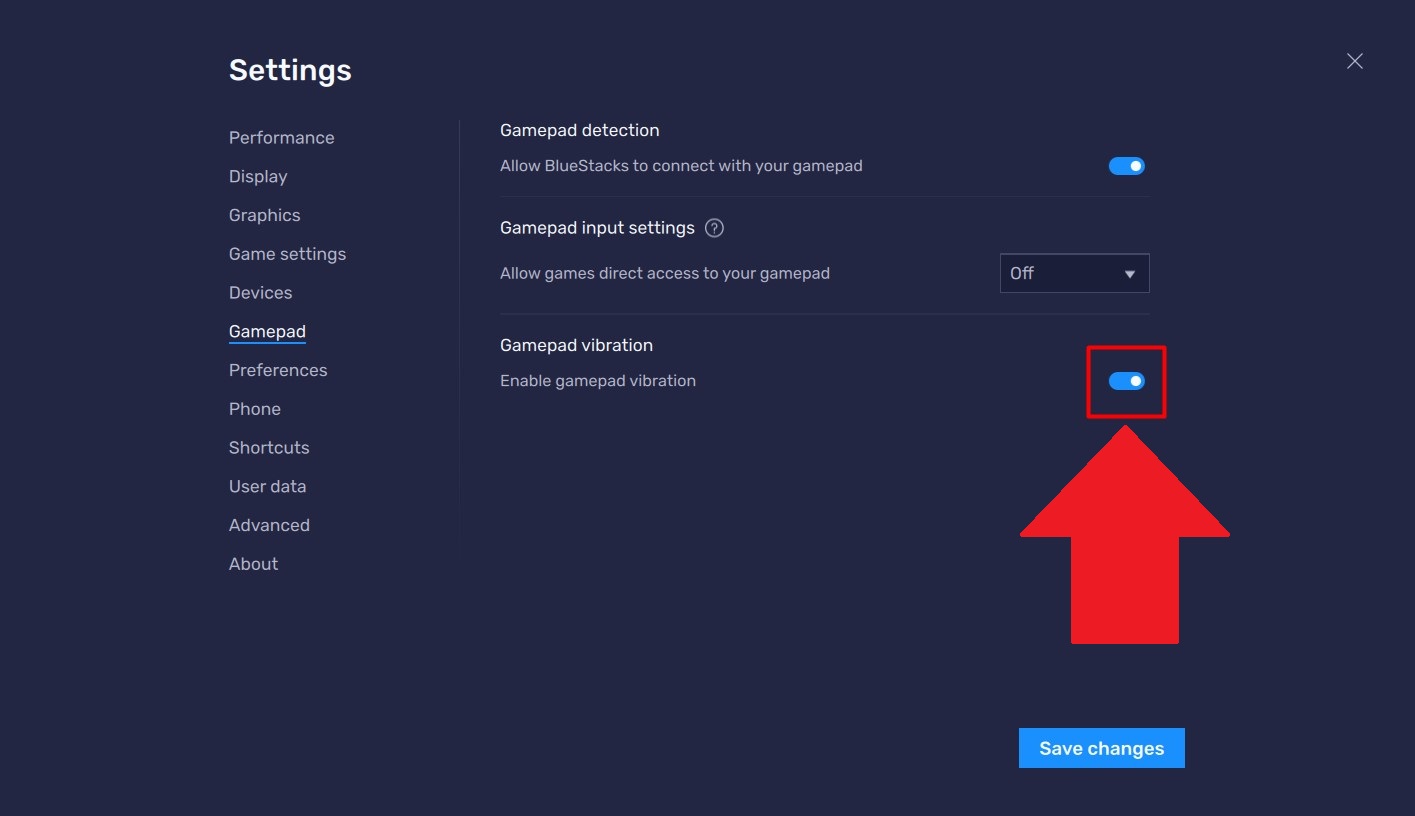 2. Once you have made the desired changes, click on "Save changes".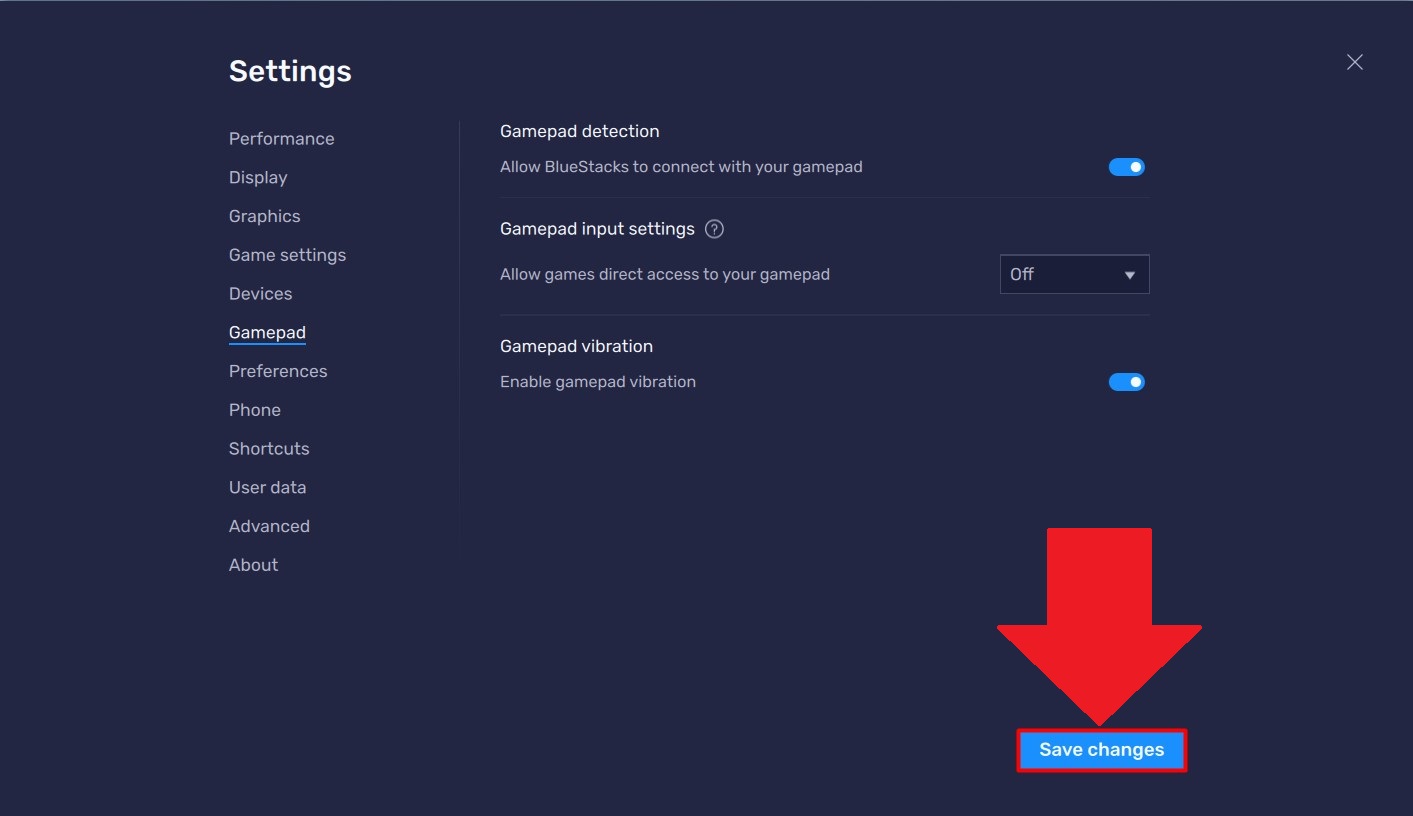 ---
Frequently Asked Questions
Q. Which controllers can I use to play games on BlueStacks 5?
A. Logitech, Xbox one, PDP, Redgear, PS4, PS5 and Xbox series X/S controllers are some of the popular ones which work well. Usually, any controller recognized by Windows can be used with BlueStacks 5.
Q. Do all games support the use of controllers?
A. Gamepad support is available for a select few games. However, you can still configure your own controls for most of the games. A few noteworthy games that have in-built gamepad controls are:
Asphalt 9

Minecraft

Modern Combat 5

Crazy taxi

Fly Away

Wind-up Knight
..and more! To see others, head over to the Gamepad category on the App Center.
---
Thank you for choosing BlueStacks 5. We hope you enjoy using it. Happy Gaming!