How will this help?
If Hyper-V has been enabled in your Windows settings, you may see the following message when you update to the latest version of BlueStacks 5 Nougat 64-bit.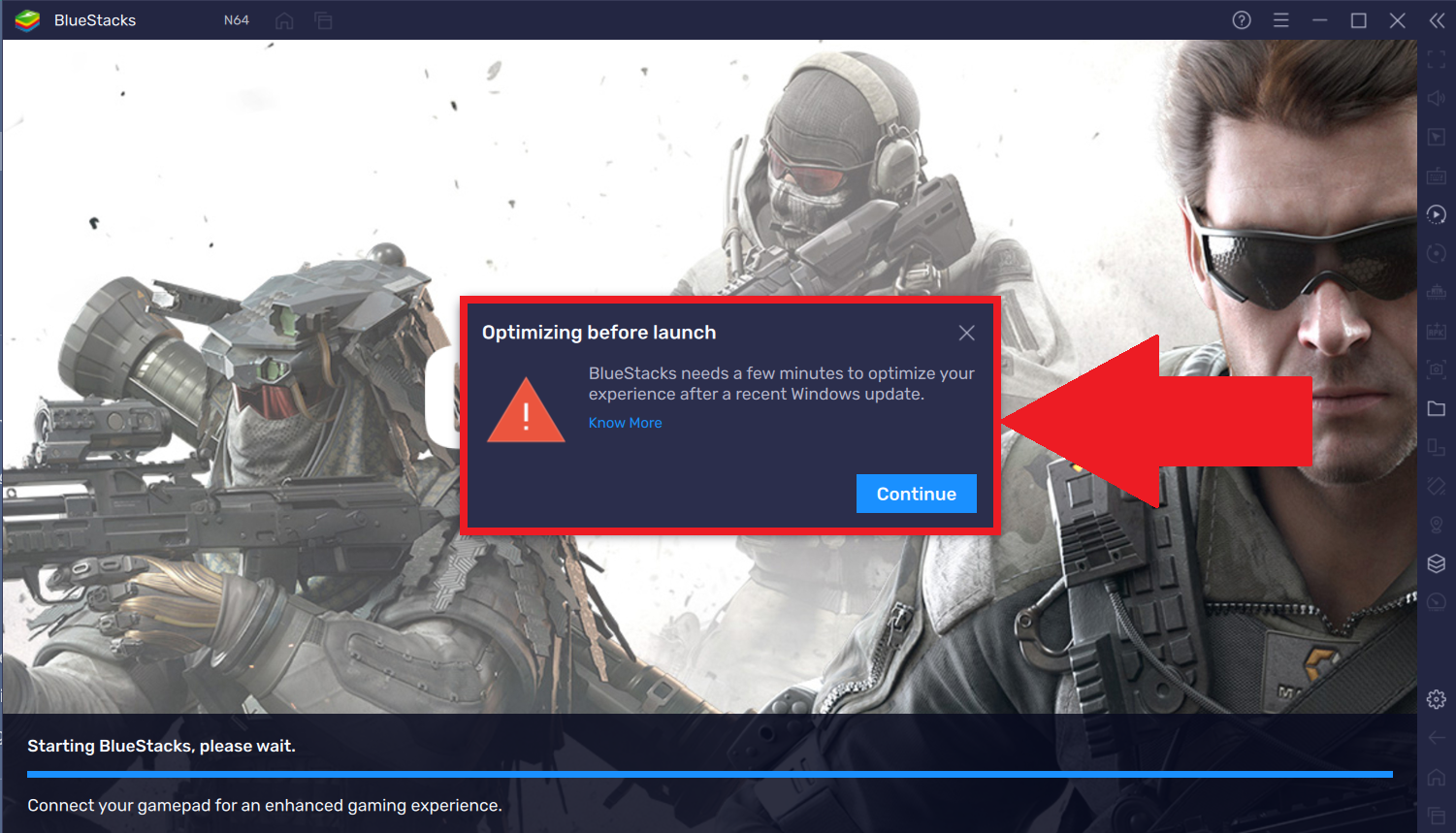 This article illustrates the steps to be followed.
---
Why BlueStacks 5 Nougat 64-bit needs to be optimized?
If Hyper-V is enabled in your PC when you update to BlueStacks Nougat 64-bit, then a one-time optimization of BlueStacks is required before launch.
1. To proceed with this optimization, click on the "Continue" button on the informational message.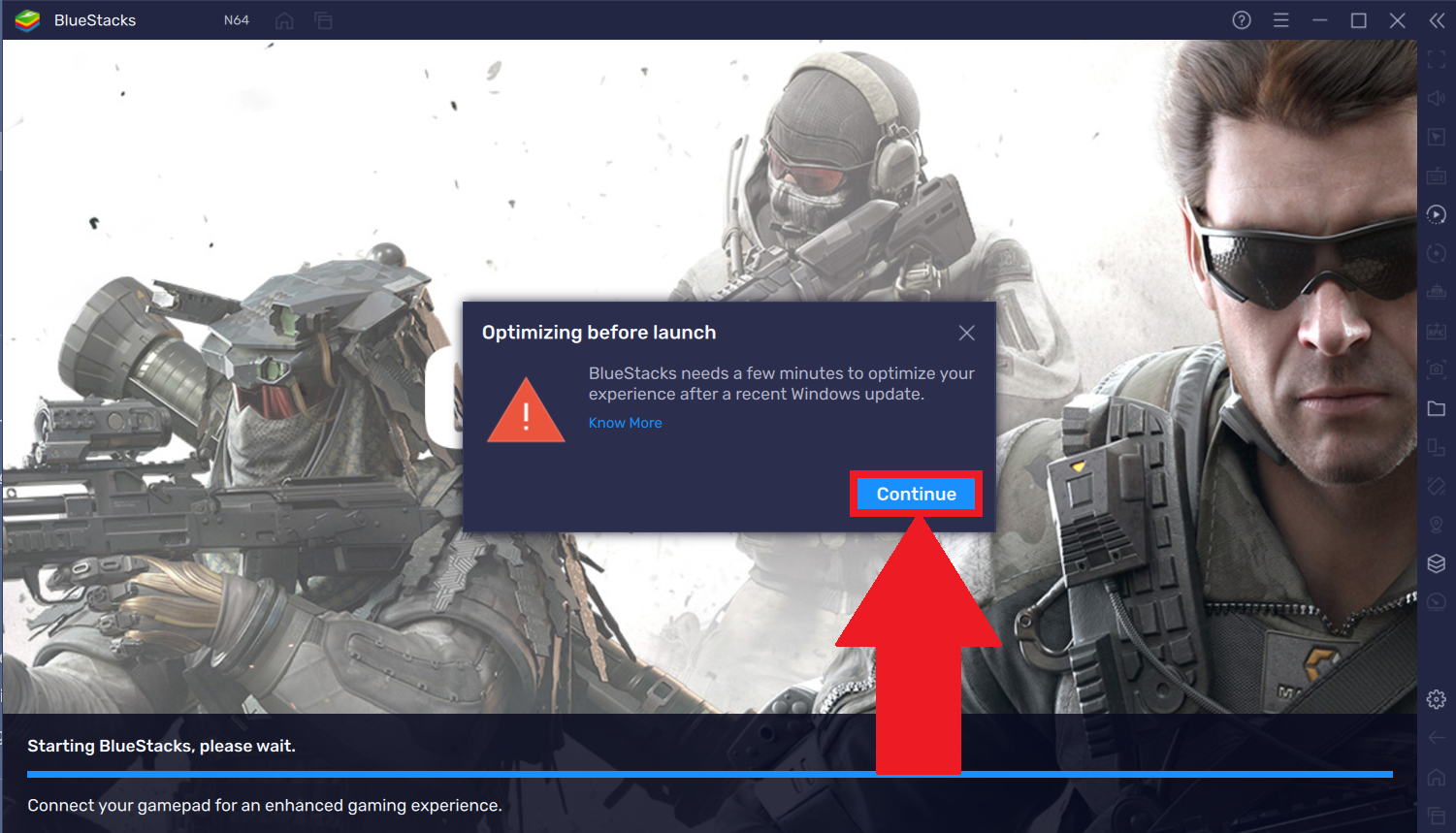 2. BlueStacks 5 will now perform a one-time optimization.
Once this is complete, BlueStacks 5 will launch on your PC and you can begin to play your favorite Android games.
---
Thank you for choosing BlueStacks 5. We hope you enjoy using it. If you have any further questions, please contact us at support@bluestacks.com. Happy Gaming!