How will this help?
You can manage the settings for your instances such as FPS, layout for arranging all active instances, allocated CPU cores and memory, display resolution and much more using the Multi-instance Manager on BlueStacks 5.
Within the Multi-instance Manager, you can:
---
How can I change the settings for all instances?
1. To do this, click on the gear icon at the bottom right corner of the BlueStacks multi-instance Manager window, as shown below.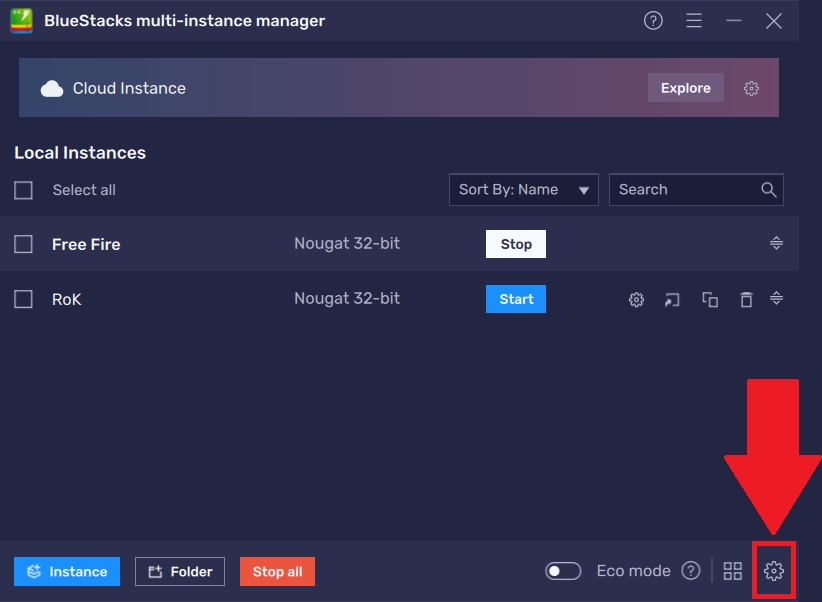 2. You will see the following options on the next screen:
Instance options

: You can use it to set the same FPS across all instances of BlueStacks 5 installed on your PC.

Instance arrangement

: You will be able to choose the layout of the active instances after you auto-arrange them.

Batch operation defaults

: Using this option, you can set the time after which a batch operation would be performed on consecutive instances.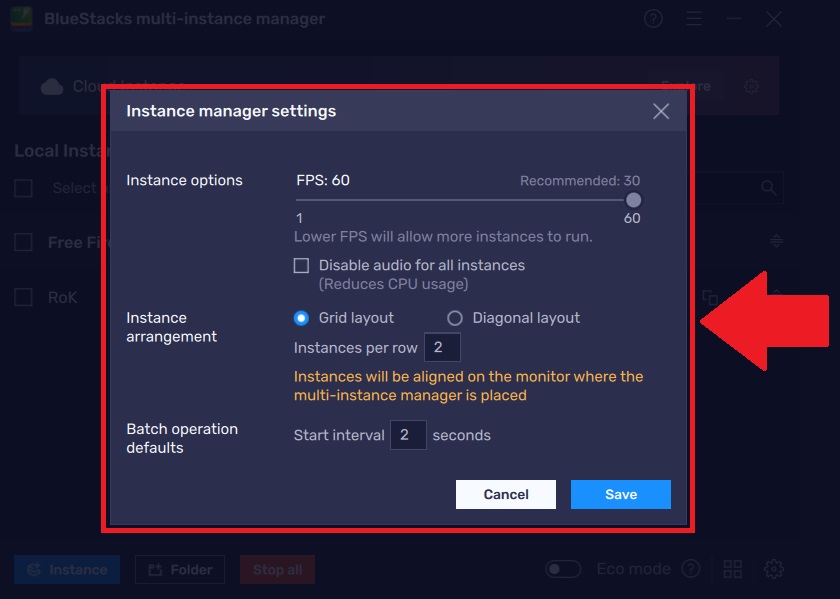 3. Click on "Save" after making the desired changes.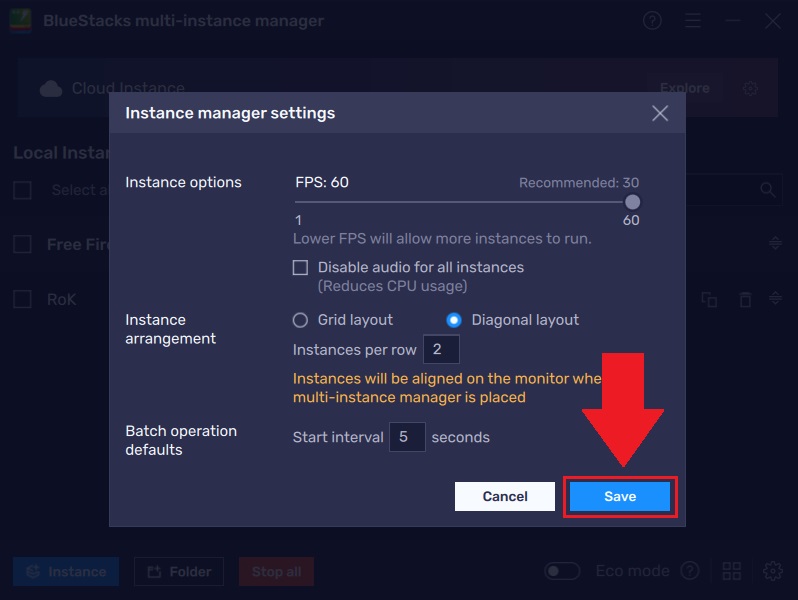 You will now see the applied changes across all instances of BlueStacks 5.
---
How can I change the settings for a specific instance?
NOTE: You can only change the settings for an instance when it is not running.
1. On the Multi-instance Manager window, click on the gear icon available in front of an inactive instance to change its settings, as displayed below.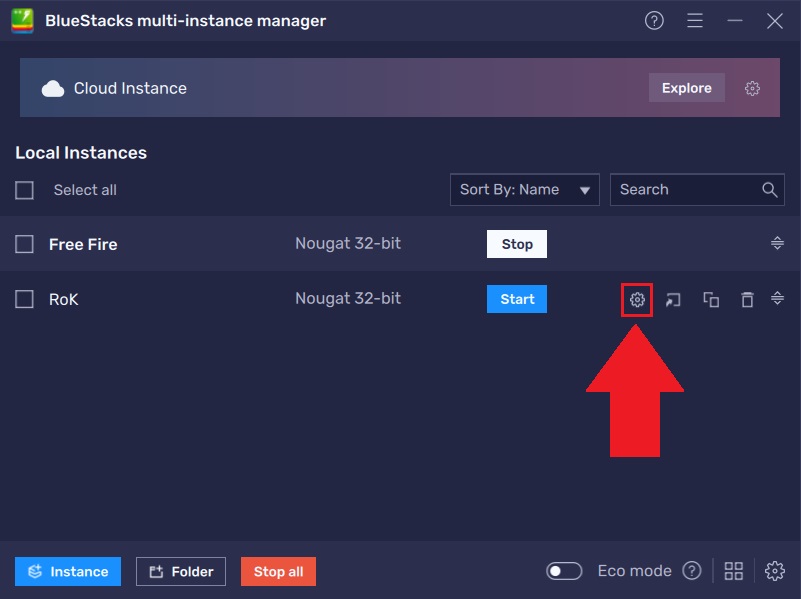 2. A Settings menu will appear on your screen. All the changes that you make within this menu will apply only to the selected instance. You can explore these settings by using the following three tabs:
a) Performance:
The Performance tab opens by default and here, you will see:
CPU allocation: Allot CPU cores to this instance as per your preference
Memory allocation: Allot RAM to this instance as per your preference
Frame rate: Change the

frame rate for this instance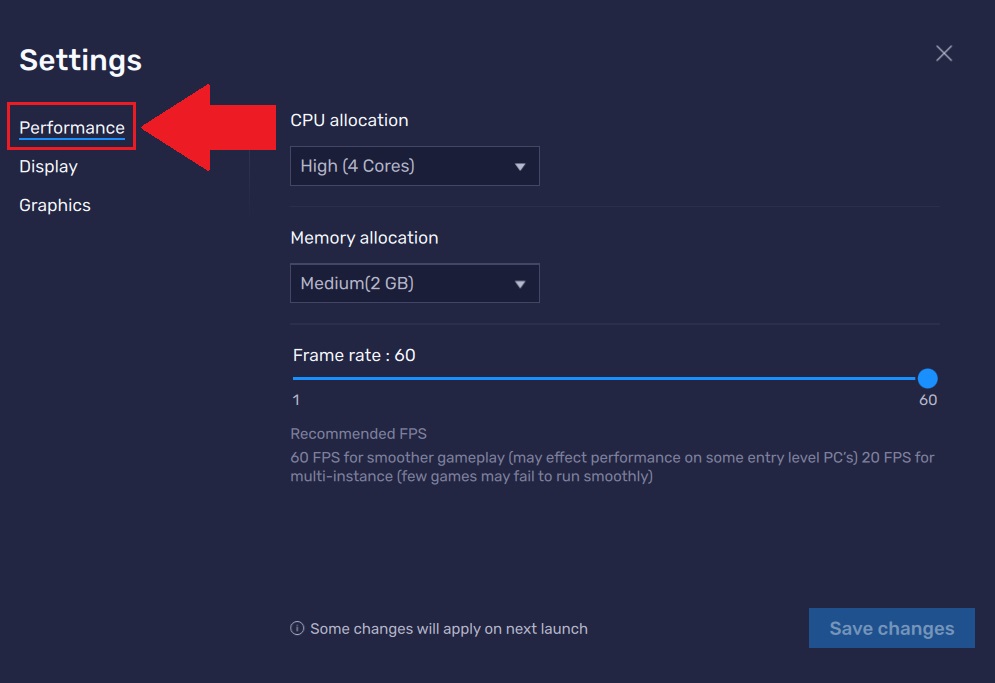 b) Display:
You can use the Display settings to customize:
Display resolution: You can use this option to change the screen orientation and display resolution for this instance.
Pixel density: You can select the pixel density or enter a custom DPI value from 10 to 999.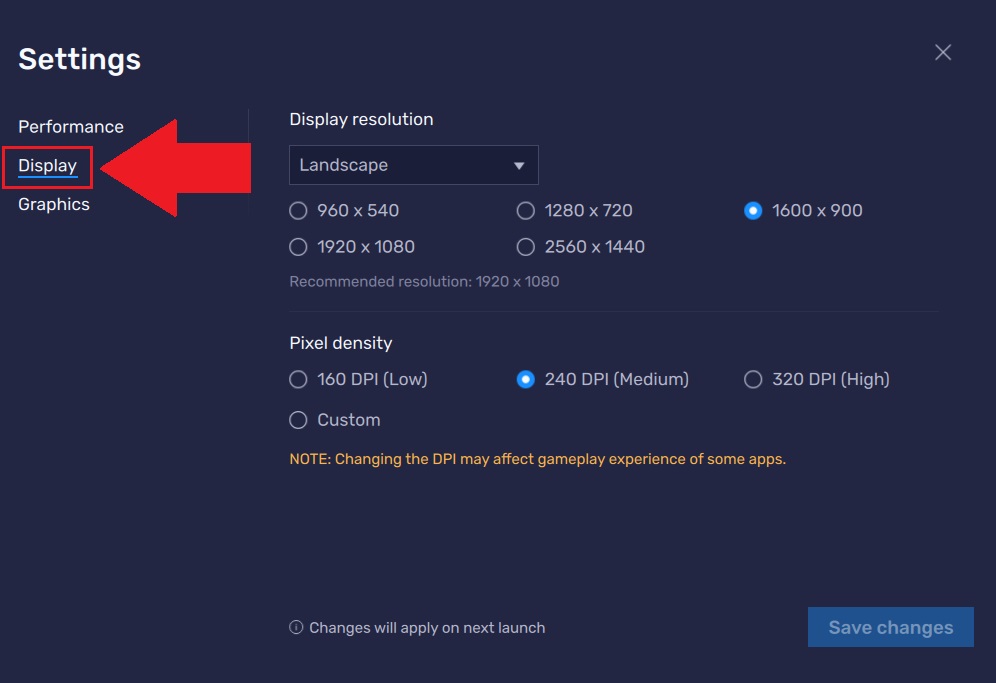 c) Graphics:
Here, you can choose from various options that can affect the performance of an instance of BlueStacks 5, depending on your PC configuration.
The "Graphics engine" option lets you choose between

Compatibility (Advanced) and Performance (Legacy) modes. Most games run smoothly on the Performance mode. Some games that require advanced graphic architecture will ask you to switch to Compatible mode before launching.
The "Graphics renderer"

option lets you select between

DirectX

and

OpenGL.
Switch your "Interface renderer" if you are facing graphics-related issues while using BlueStacks.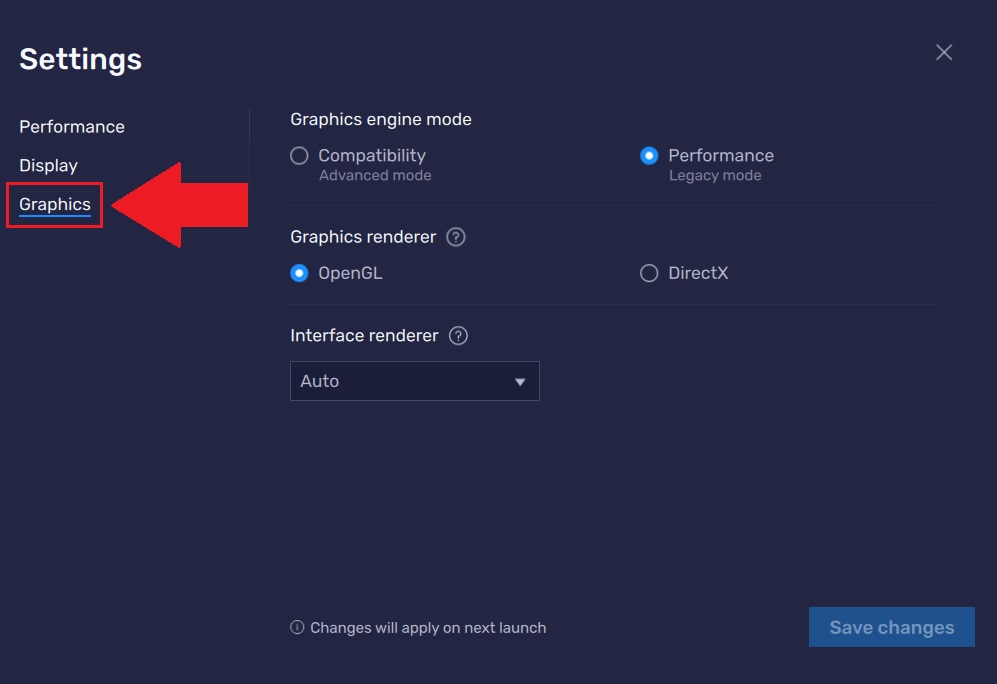 3. After making the desired changes in the Settings menu, click on the "Save changes" button.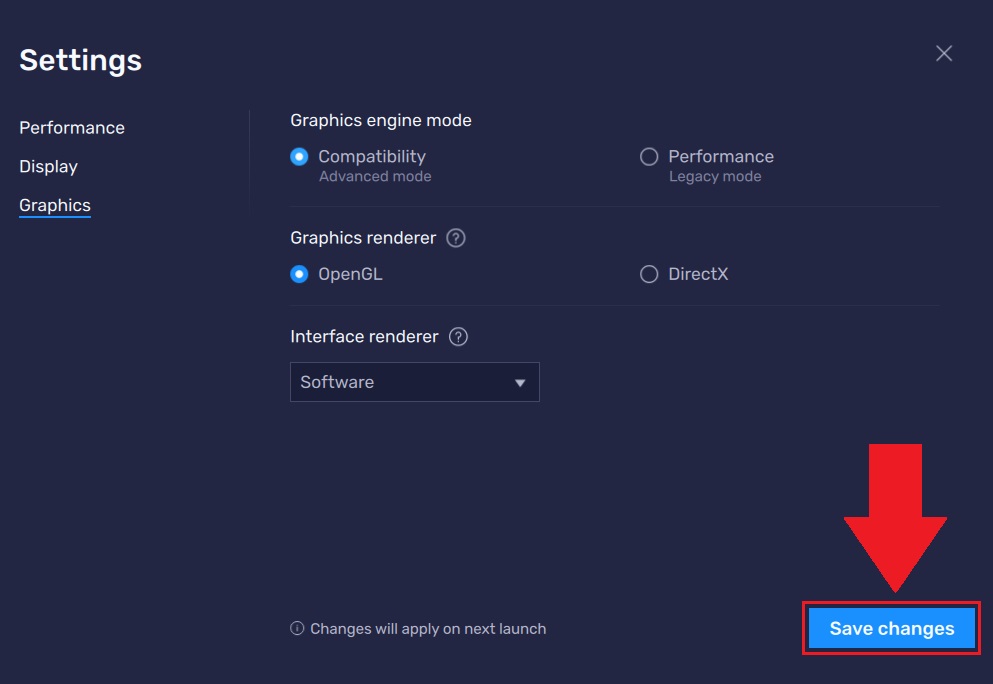 The changes will apply the next time you launch this instance.
---
Thank you for choosing BlueStacks 5. We hope you enjoy using it. Happy Gaming!