Purpose
This article will guide you on how to remove "Device is not Play Protect Certified Error".
Benefits
You will be able to remove Device is not Play Protect Certified Error from BlueStacks.
Audience
All users of BlueStacks who are getting this error.
BlueStacks version affected
All versions of BlueStacks.
Geo's affected
All Geo's.
Analysis
The below error message is encountered when you update or restore BlueStacks running on the Custom device profile: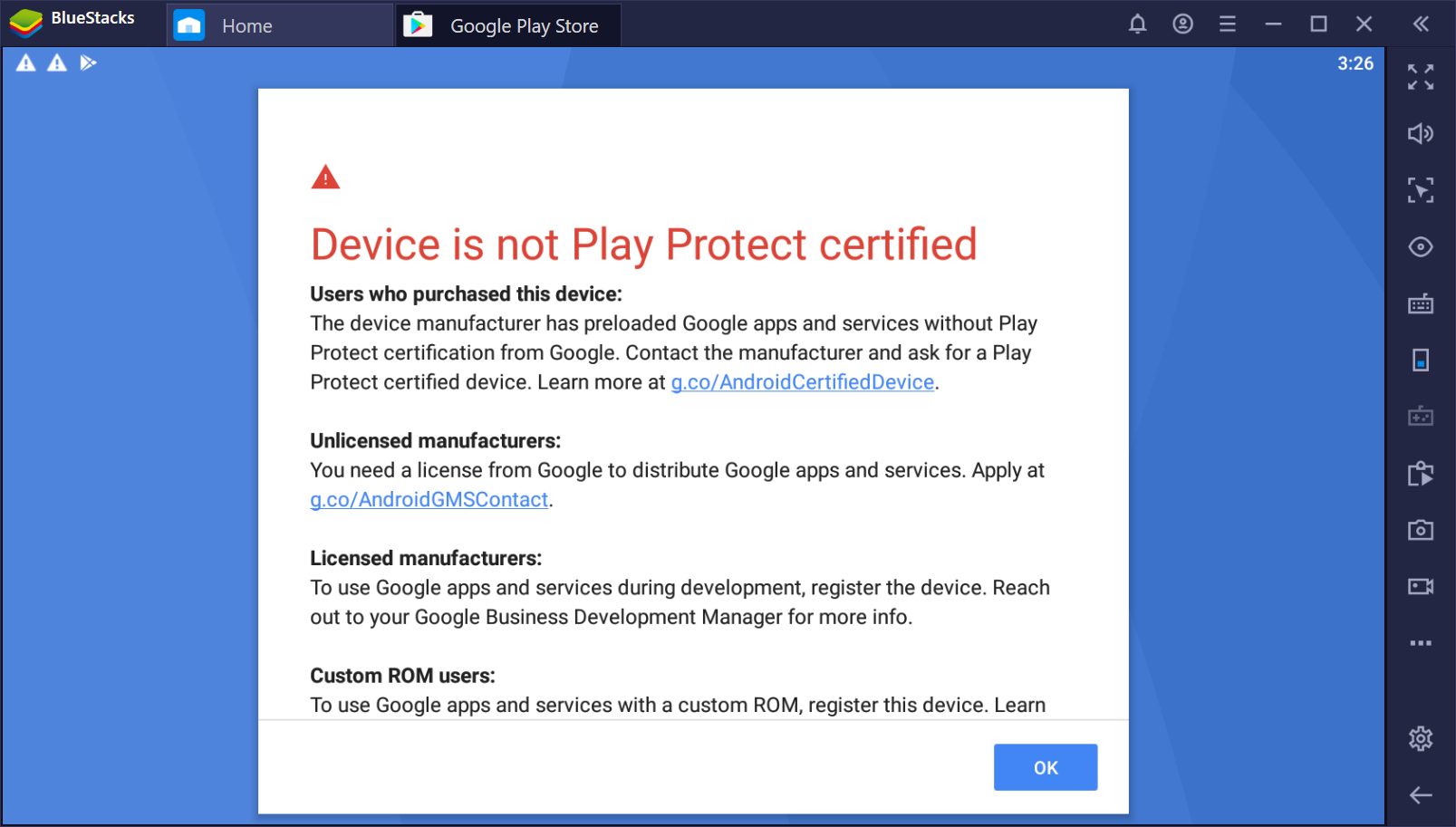 Resolution Steps:
1. Click on the hamburger menu on top bar as shown below.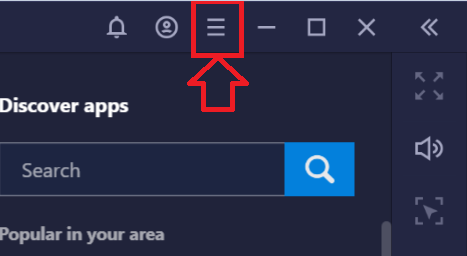 2. Go to Settings.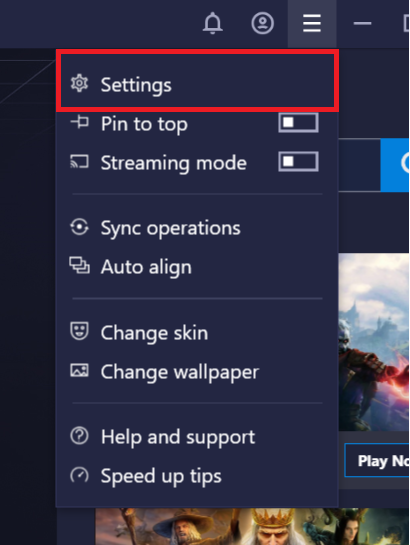 3. Go to Advanced tab > choose a predefined profile under Device Profile.
3. Save the profile and restart BlueStacks.
4. After restarting BlueStacks, navigate to Home Tab.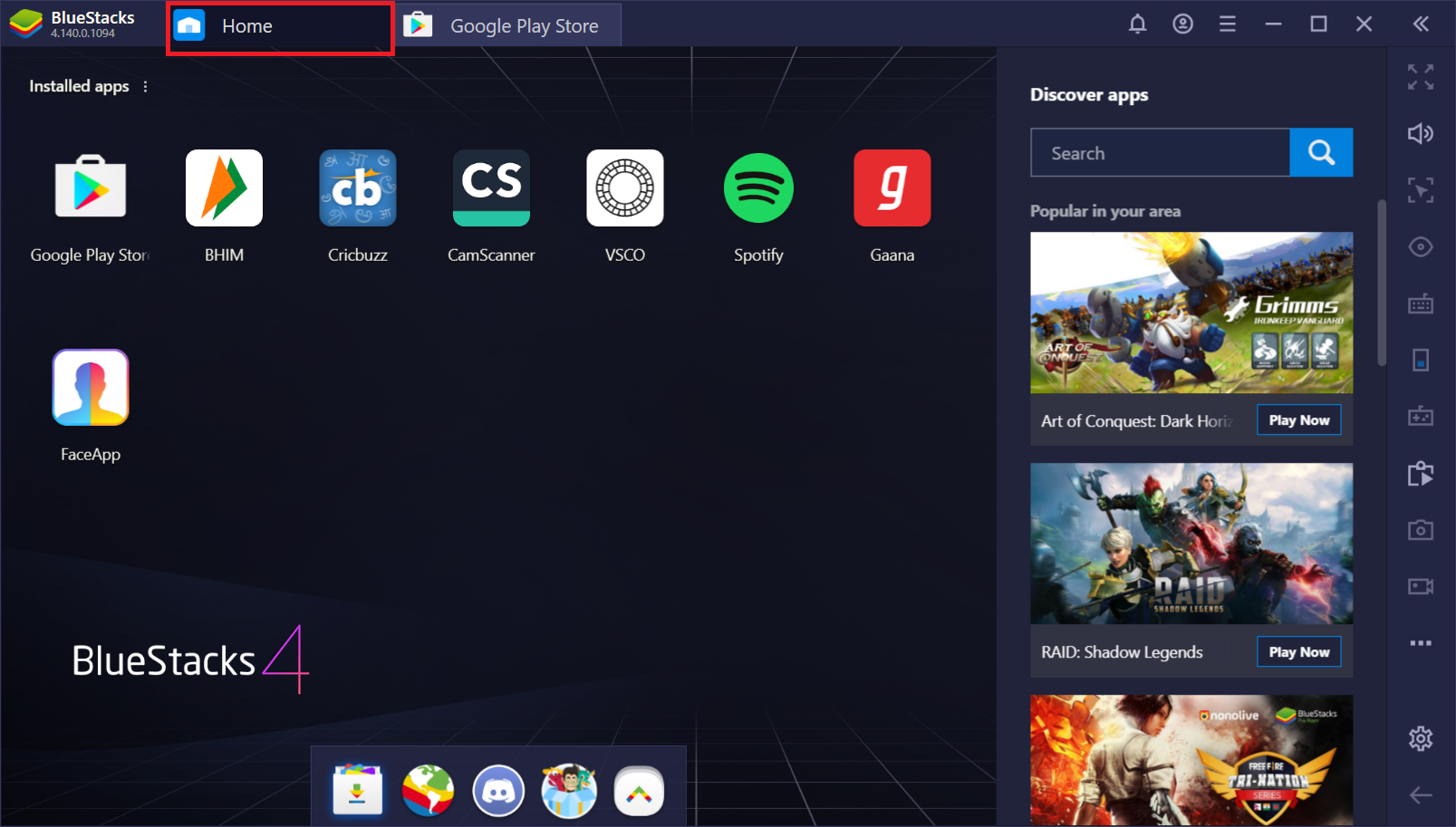 5. Open Google Play Store.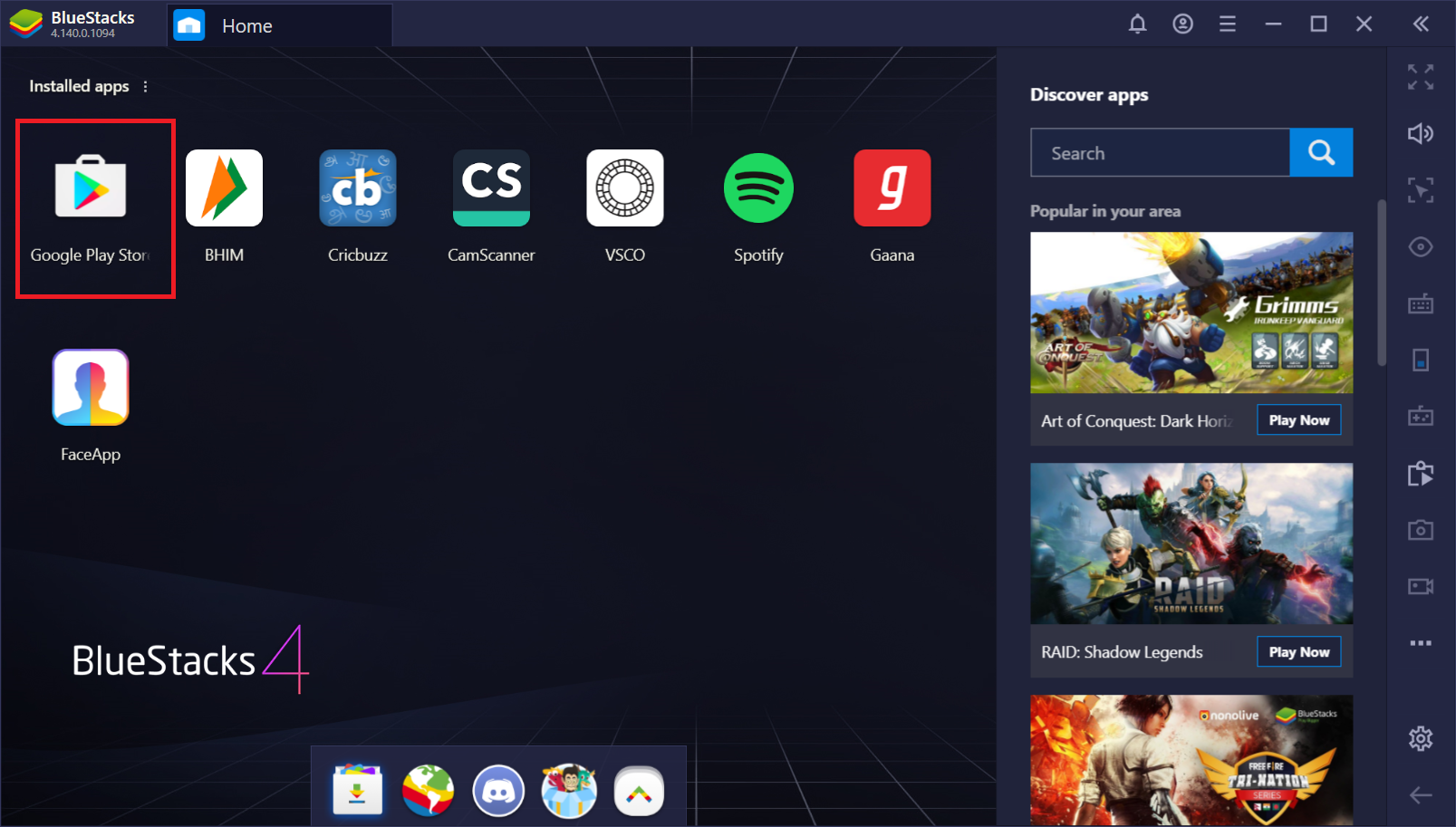 6. Clear all notifications (Using right or left swipe) and then close the Google Play Store tab.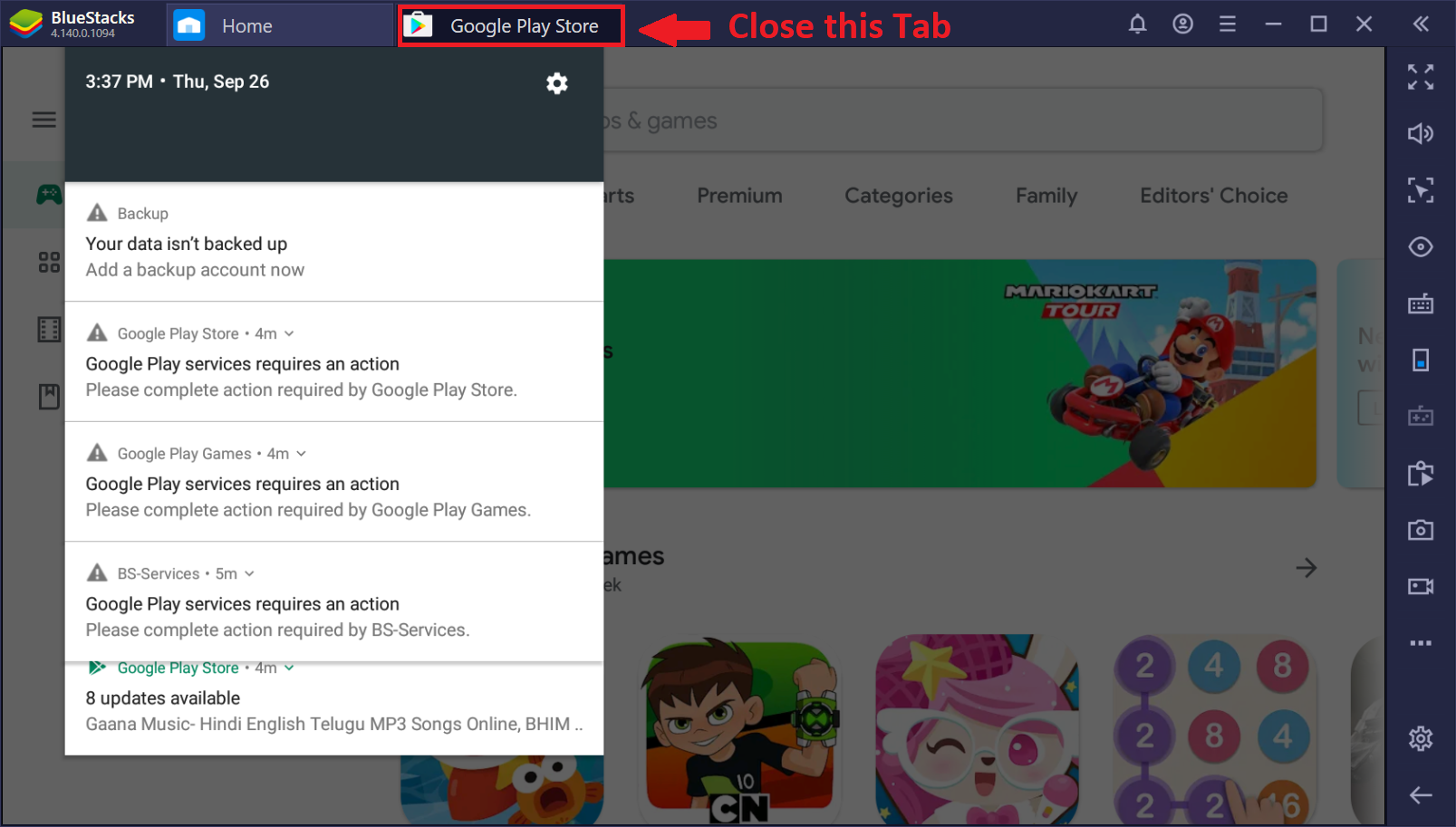 7. Navigate to the Home tab and launch the Google Play Store again.
The steps mentioned above will help you sync BlueStacks to your google account and will remove "Device is not Play Protect Certified Error".
Note: If the issue still persists, try removing your google account and add it again as described in this article.
We genuinely appreciate you choosing BlueStacks. We hope you enjoy using it. If you have any further questions, please contact us at support at bluestacks dot com. Thank you very much.
Last updated on October 3rd, 2019.