How will this help?
If you have McAfee antivirus installed and cannot start Hyper-V enabled BlueStacks, this article will guide you on how to resolve this.
---
How can I fix this?
1. Launch McAfee antivirus and click on the gear icon on the top right, to access the settings.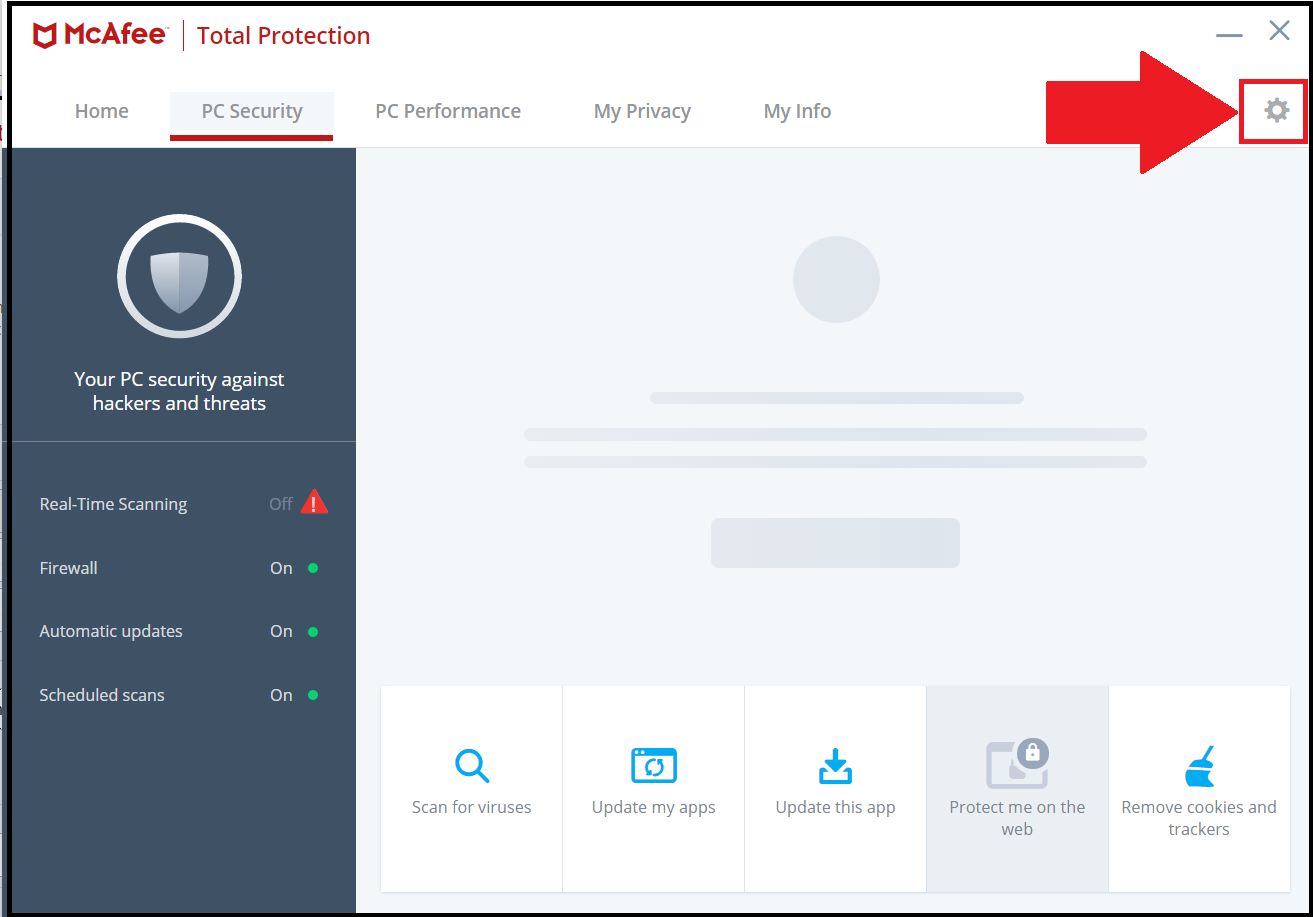 2. In the settings menu, click on "Firewall", as shown below.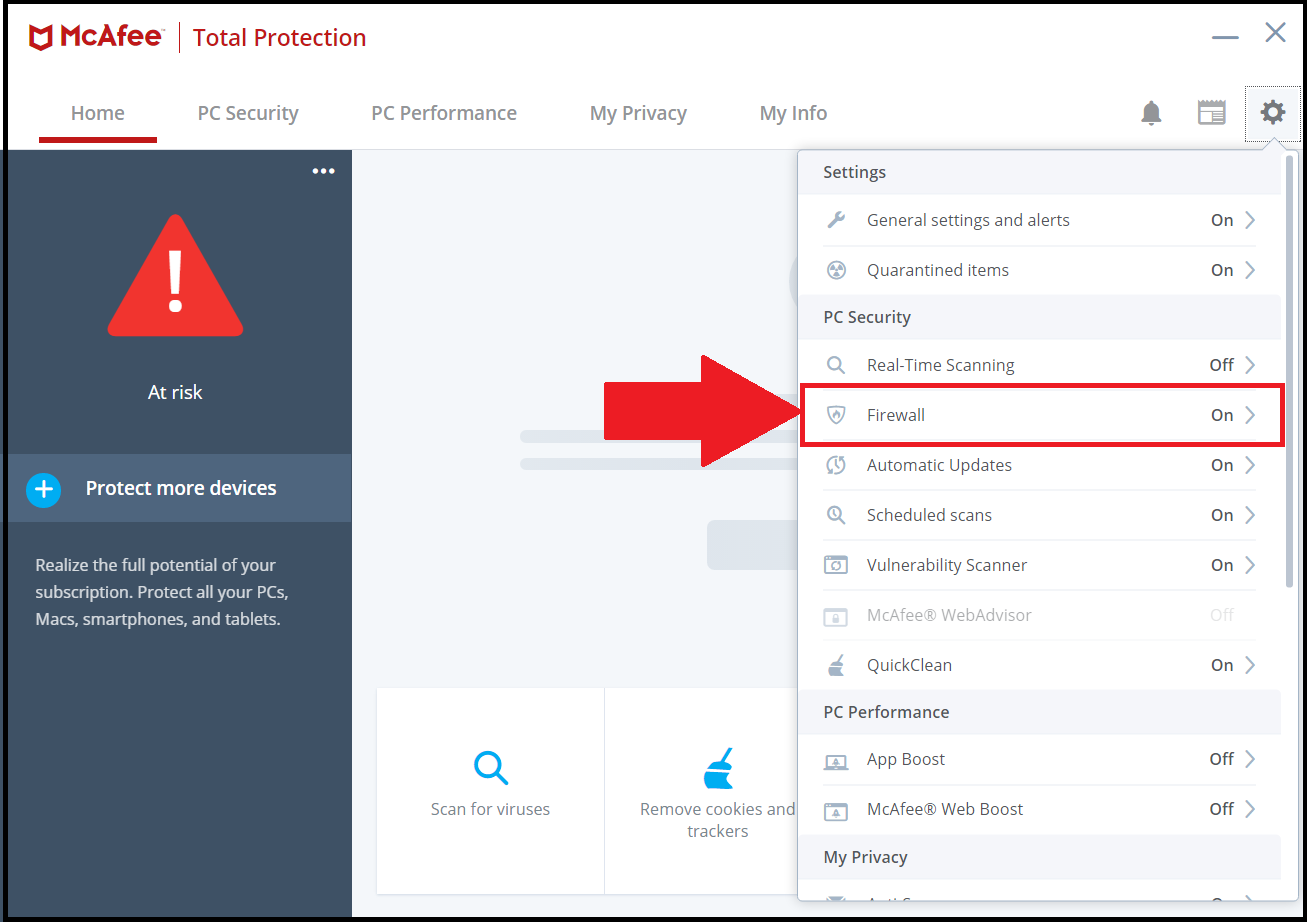 3. Here, click on "My Network connections".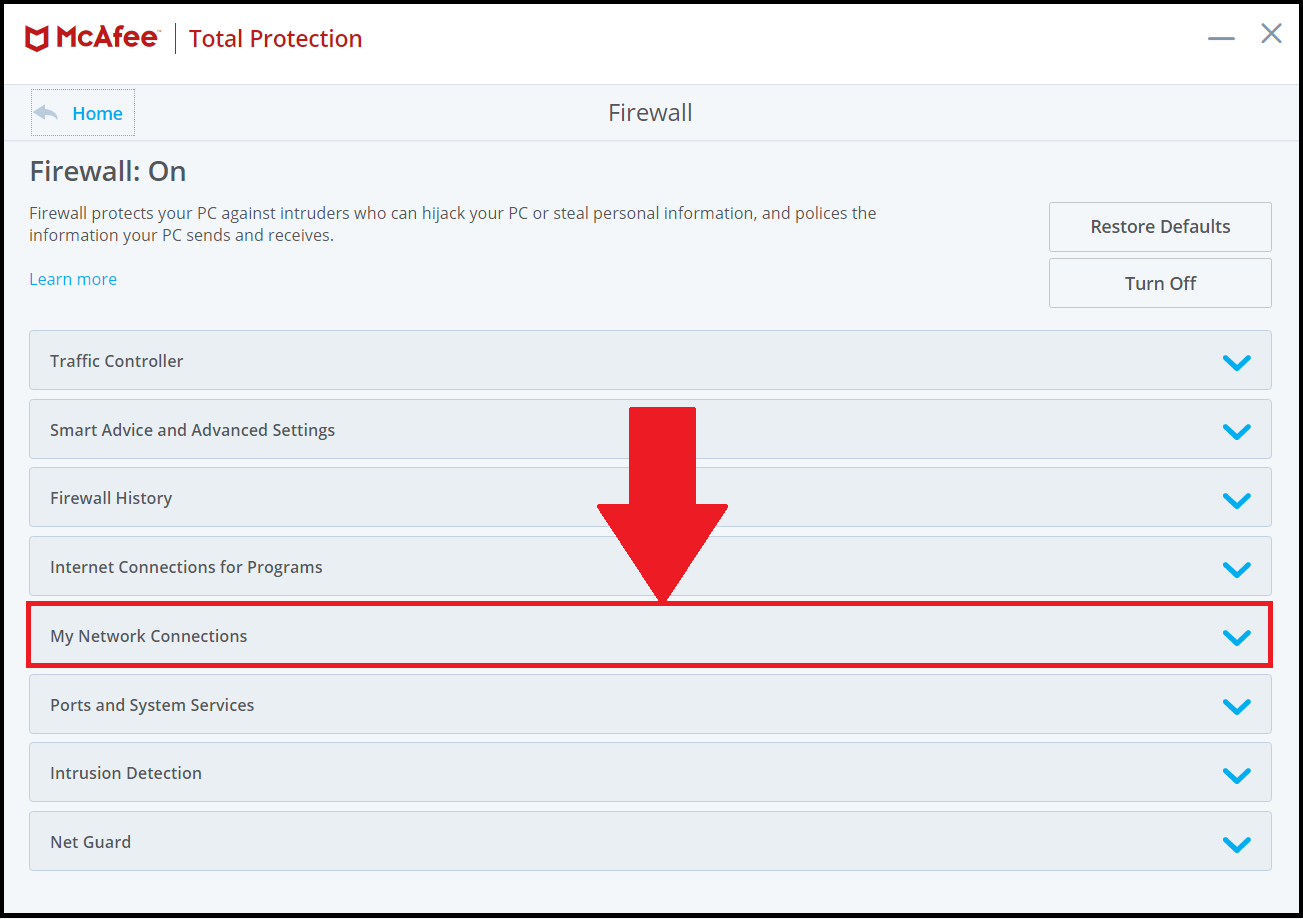 4. You will then see various connections. Click on the connection labeled "10.0.2.0-255".
5. Click on "Edit".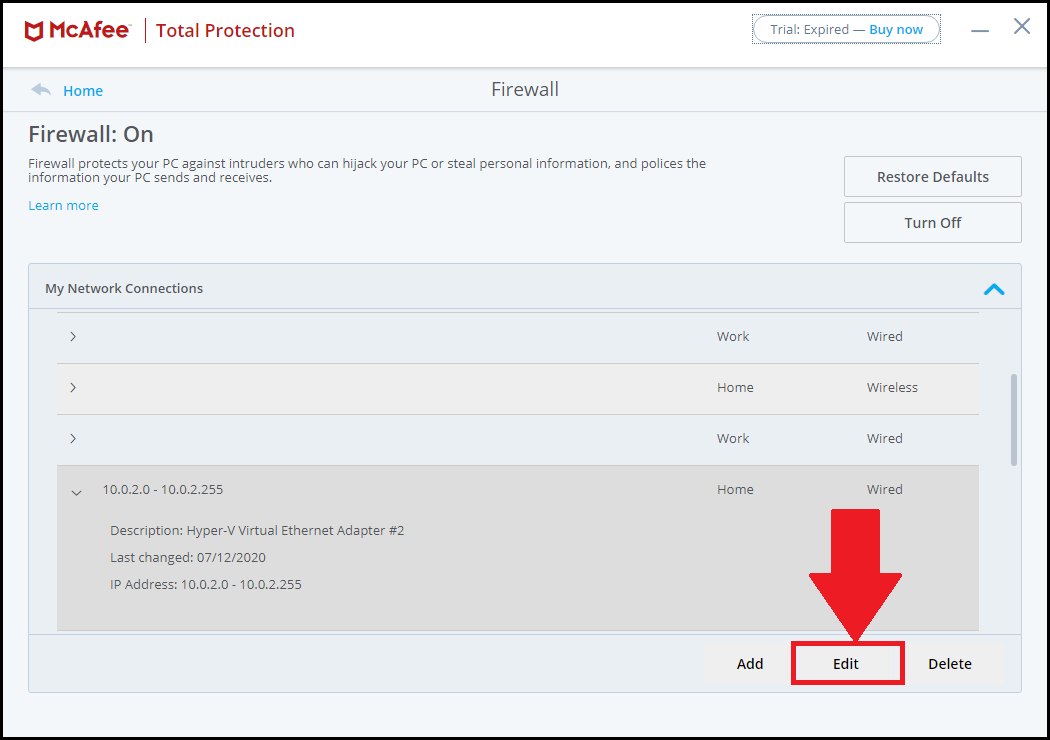 6. Lastly, you will have to change the network type from "Work" to "Home".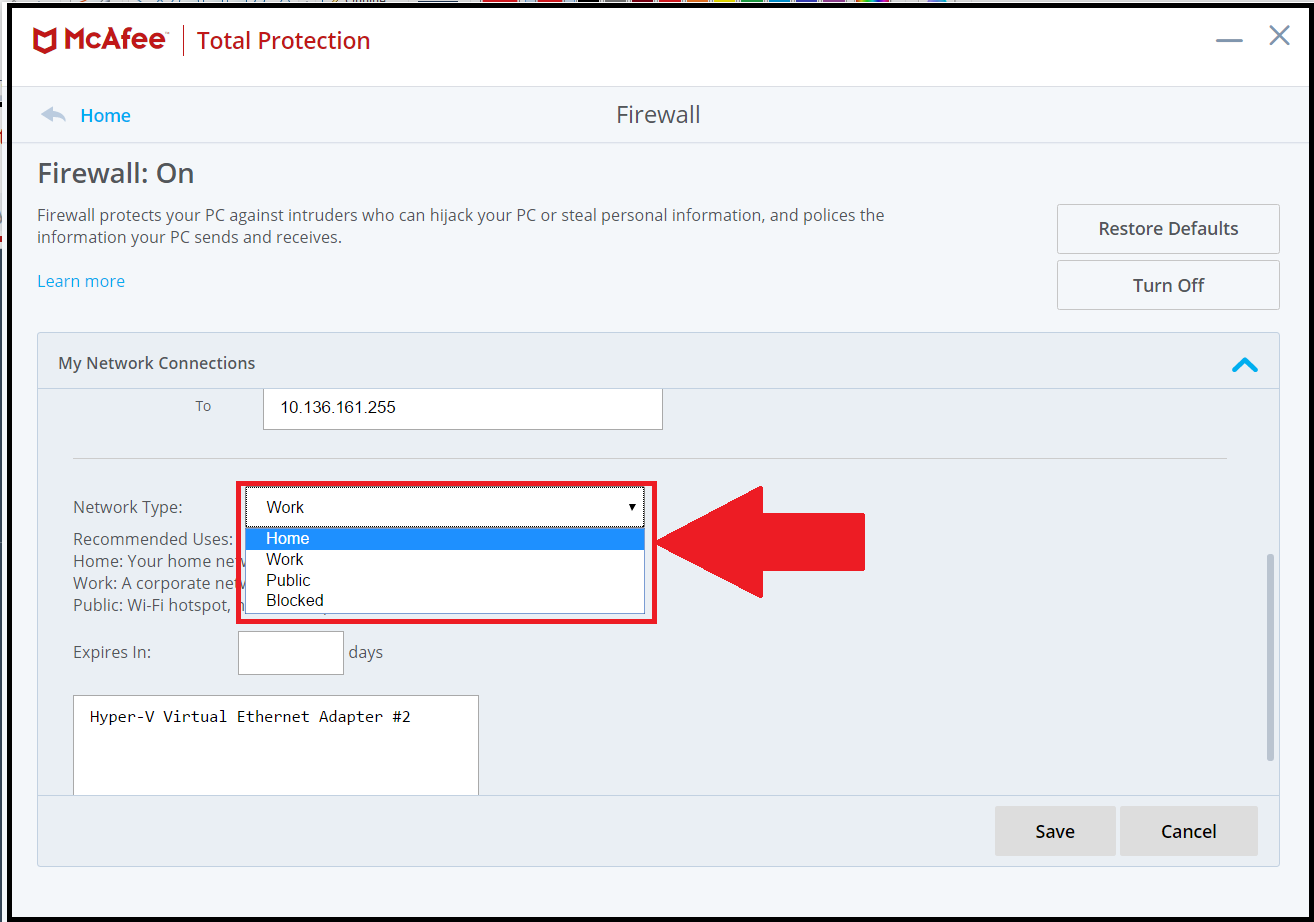 7. Click on "Save" to keep these settings.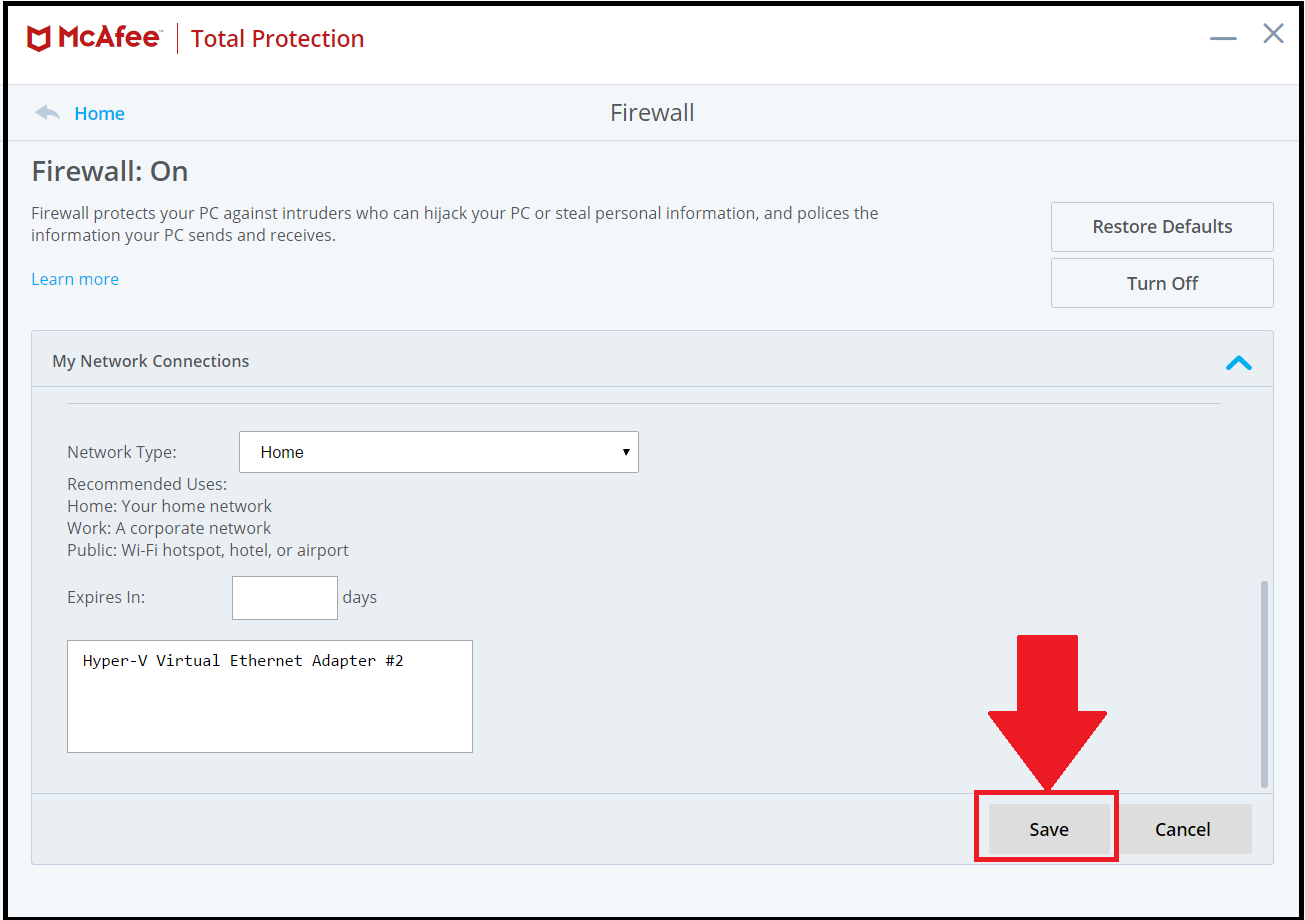 8. After this, restart BlueStacks which should now launch without any issues.
---
Thank you for choosing BlueStacks. We hope you enjoy using it. If you have any further questions, please contact us at support@bluestacks.com.
Last updated on December 9, 2020.