What is a graphics renderer?
A graphics renderer or a graphics library is a software program that helps in displaying images or graphics on a computer screen and is mainly used in video games and simulations. BlueStacks can use OpenGL, DirectX and Vulkan libraries available on your PC.
---
Which graphics renderer should I choose on BlueStacks?
OpenGL, DirectX and Vulkan essentially perform the same functions. Some games work better with OpenGL while others perform smoother with DirectX or Vulkan, depending upon their specific graphics needs.
NOTE: Vulkan is available only on BlueStacks 5 Pie 64-bit and Android 11.
Most games work without any issues with the default settings on BlueStacks. However, if the required settings to run an app properly differ from your current BlueStacks settings, BlueStacks would suggest you switch the renderer to get the best experience. In such cases, you will see a popup asking you to change the graphics settings, as shown in the image below.
A few examples of such apps are:
Infinite Magicraid
Empires & Puzzles: Match-3 RPG
TikTok
Instagram

Facebook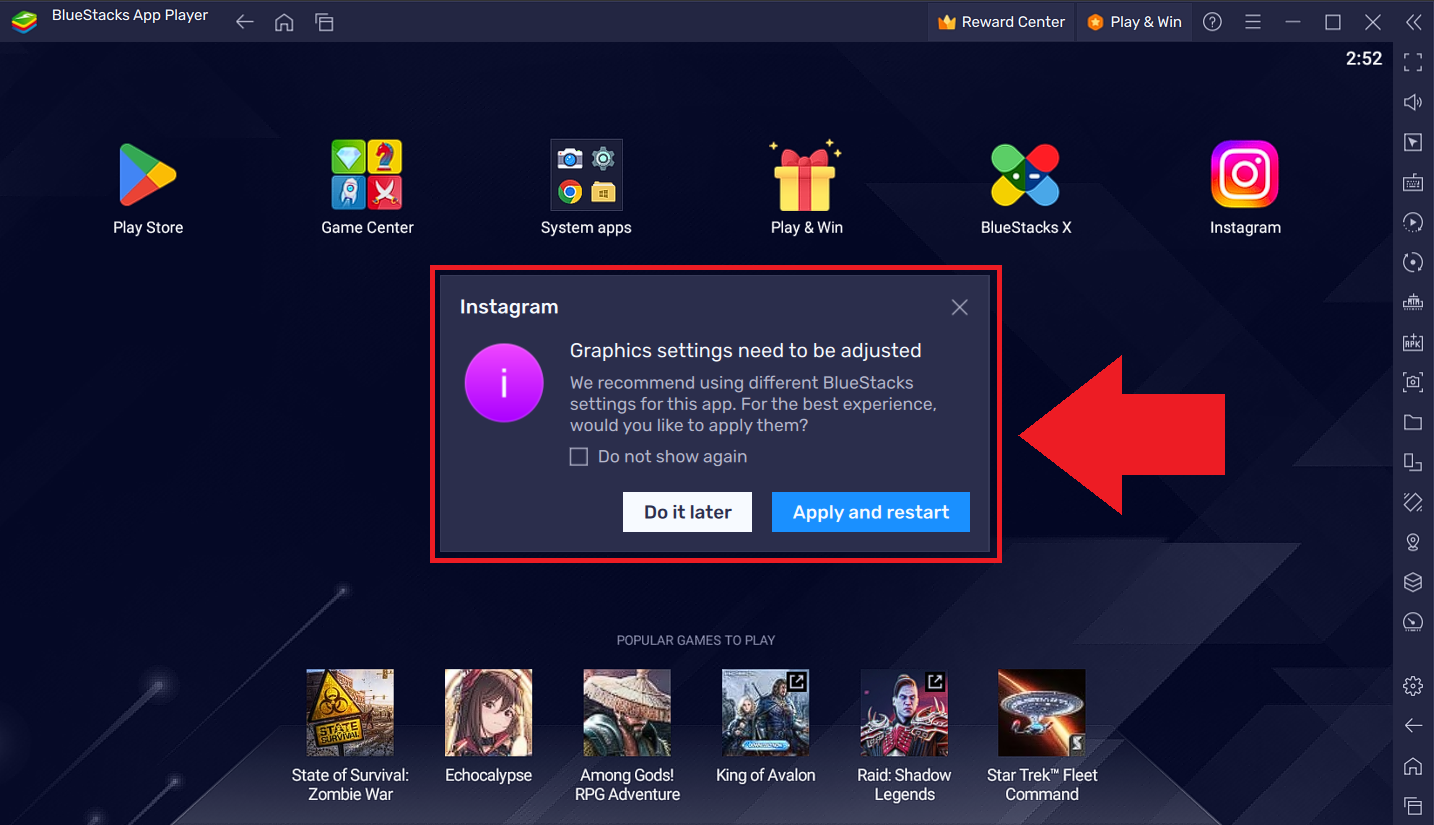 To read more about graphics settings on BlueStacks, please refer to this article.
---
Thank you for choosing BlueStacks 5. We hope you enjoy using it. Happy Gaming!