How will this help?
This article will help you improve the performance of BlueStacks on your system if you use Avast antivirus.
---
What can I do?
Please update your Avast antivirus settings as described below
1. Open Avast Antivirus and click on Menu, as shown below.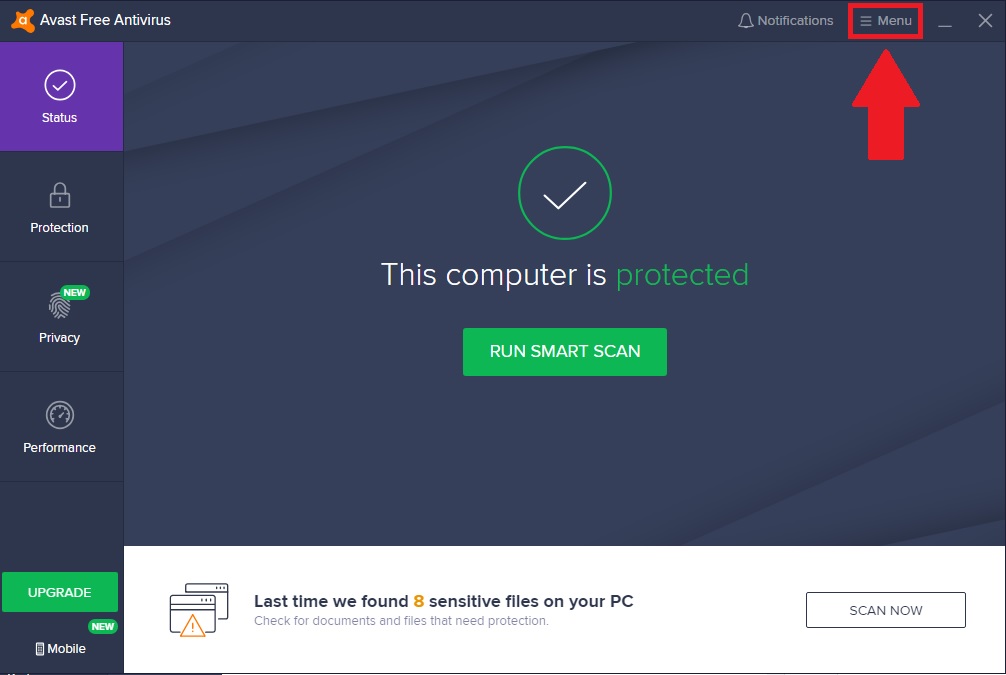 2. From the drop down menu, select Settings.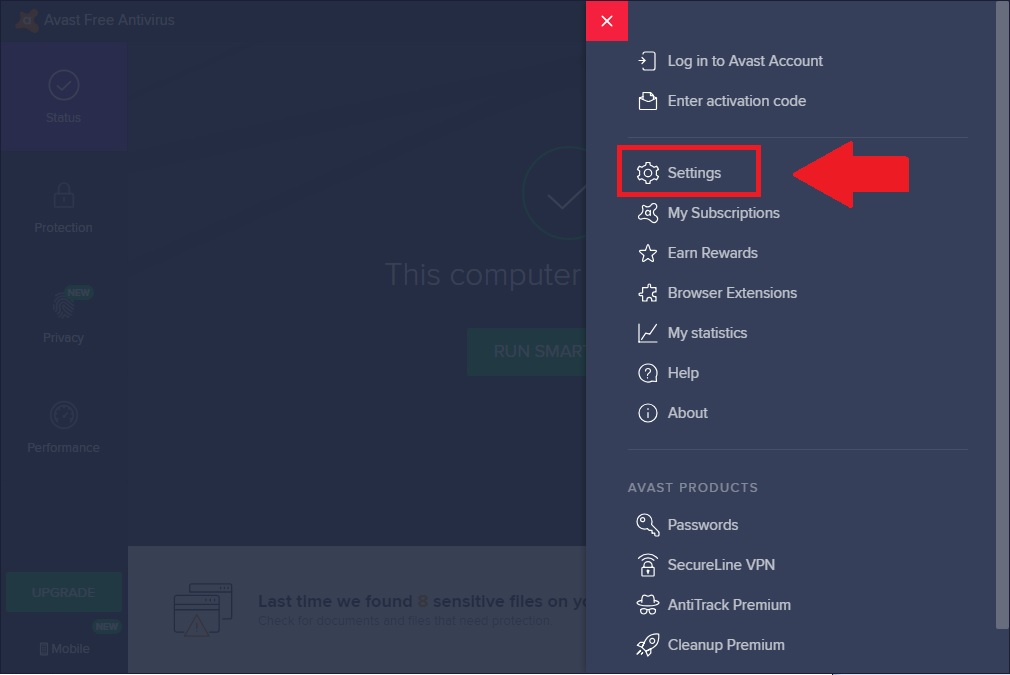 3. Click on 'Troubleshooting' on the left-hand side.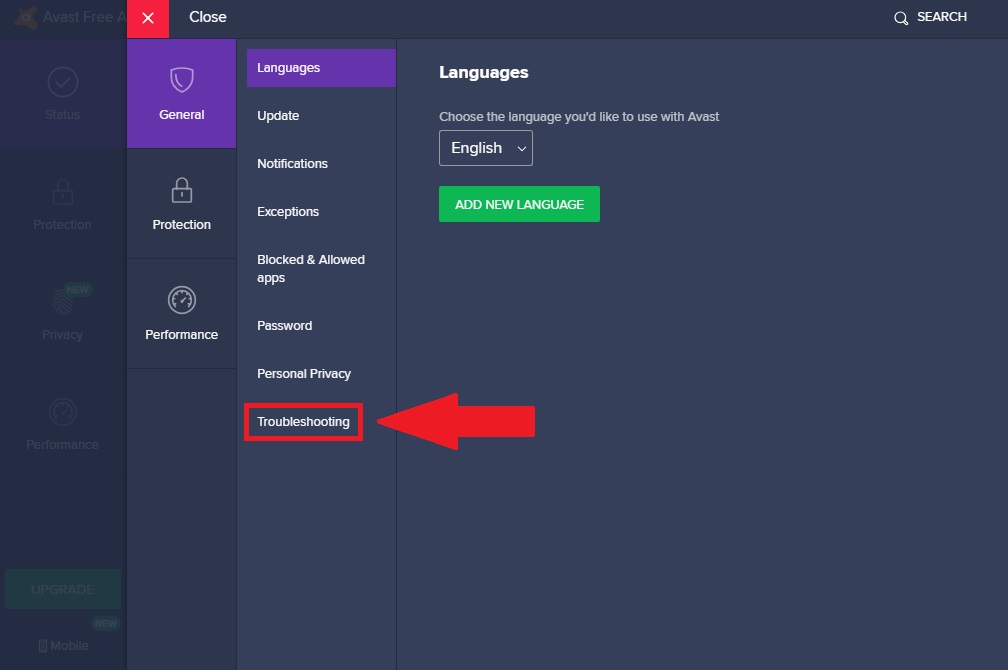 4. Uncheck the Enable hardware-assisted virtualization option. Reboot your PC. You should experience BlueStacks feeling a lot more zippy after this.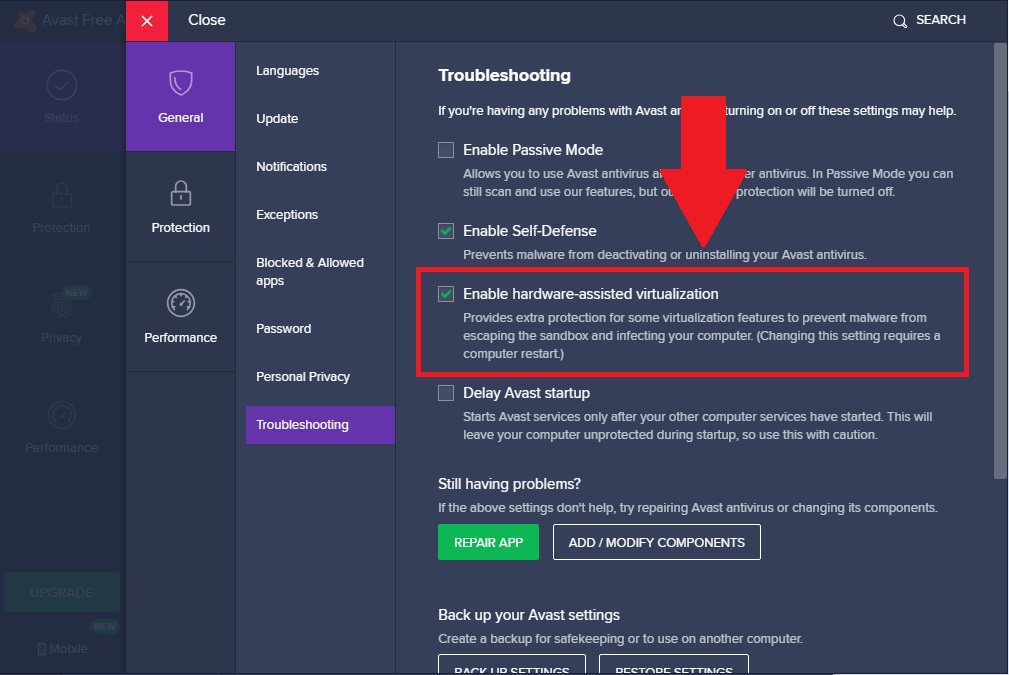 Depending on which version of Avast antivirus you are on, these settings may differ.
---
Thank you for choosing BlueStacks! We hope you enjoy using it. If you have any further questions, please contact us at support@bluestacks.com. Happy Gaming!
Last updated on June 15, 2020.